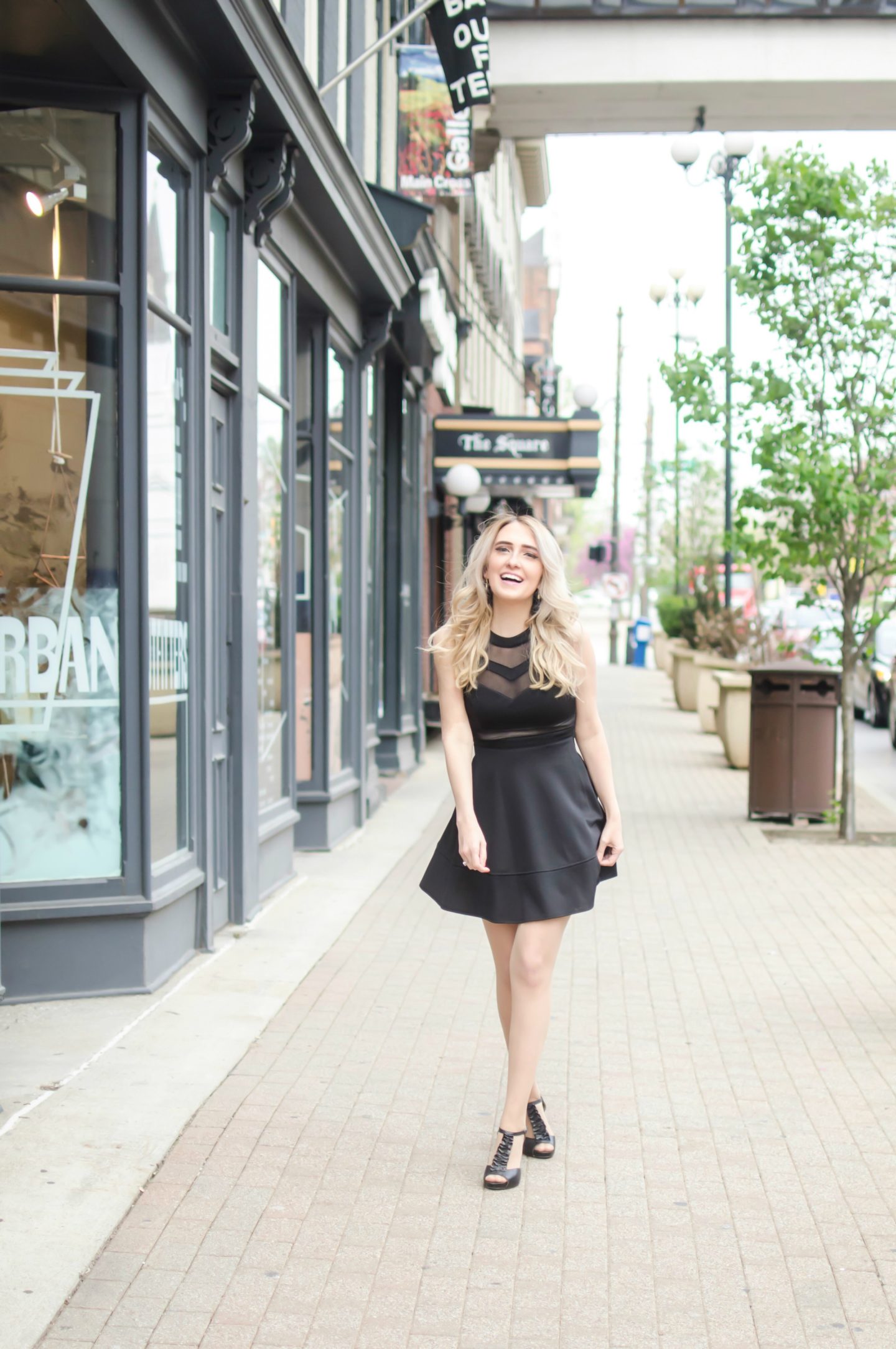 Hey y'all! *waves* I'm Whitney, and I'm the founder of Fabulous in Fayette, which is a blog that celebrates the fabulous city of Lexington, the great state of Kentucky, and Southern living. I had a very specific reasoning in mind, when I decided to create a blog dedicated to this fabulous city.
I'm proud to call myself a Lexington, Kentucky blogger and spread the word and showcase our fabulous city to locals and visitors!
I'm no stranger to blogging and actually began that journey back in 2009. My first blog I had for 6 years, before I shut it down in early 2015.
I'm originally a small town girl from Pikeville, nestled into the rolling mountains of Appalachia. In 2008, after graduating from college, I made the move to Lexington and have been here ever since.
Since Lexington, Kentucky is my home, I bleed blue since I live in the BBN aka the Big Blue Nation. I prefer bourbon over wine. After all, I have to, since Kentucky is responsible for 95% of the world's bourbon. I've been married for six years as of June 11 to a California boy. I actually met him through my ex's friend (funny story). He didn't know I was coming with his friend to his house, so there I was entering his door, while he was wearing a stained white t-shirt and Mountain Dew pajama pants. We've been together ever since (that was July 1, 2009).
Other than blogging, I work from home as an ESL teacher, and I absolutely love it! I also do photography (mostly fashion, couples, and families).
This Southern girl from Kentucky is also known as "The Pizza Queen." When you own dozens of accessories and clothing themed items, dress as Pizza Rat for Halloween, and go to grand openings for several pizza restaurants, the name is given to you pretty quick. Pizza memes make me happy.
Dogs haves my heart, and I have to pet and hug every dog I meet. I actually adopted two from the local shelter and their names are Bentley and Royce. I think cheese can make anything better, and there's no such thing as too much cheese. I used to be an extremely picky eater, but not so much anymore. I'm a foodie, and I love to eat and cook and try new restaurants.
My favorite holiday is the 4th of July and I have no problem with dressing head to toe in red, white, and blue… Actually, I prefer it! (I have so much patriotic stuff it's ridiculous). You should see one of the pairs of American flag shorts I own (Actually, like 20 of our friends own the same pair and we wear them at the same time!!) I love reality shows and love making myself scared watching all those Investigation Discovery shows.
I love to laugh and am always having fun, whether I'm out with friends or just sitting at home with my husband or if I'm by myself. I truly believe that happiness is a choice and mindset is everything.
Some Things That You May Or May Not Know About Me: