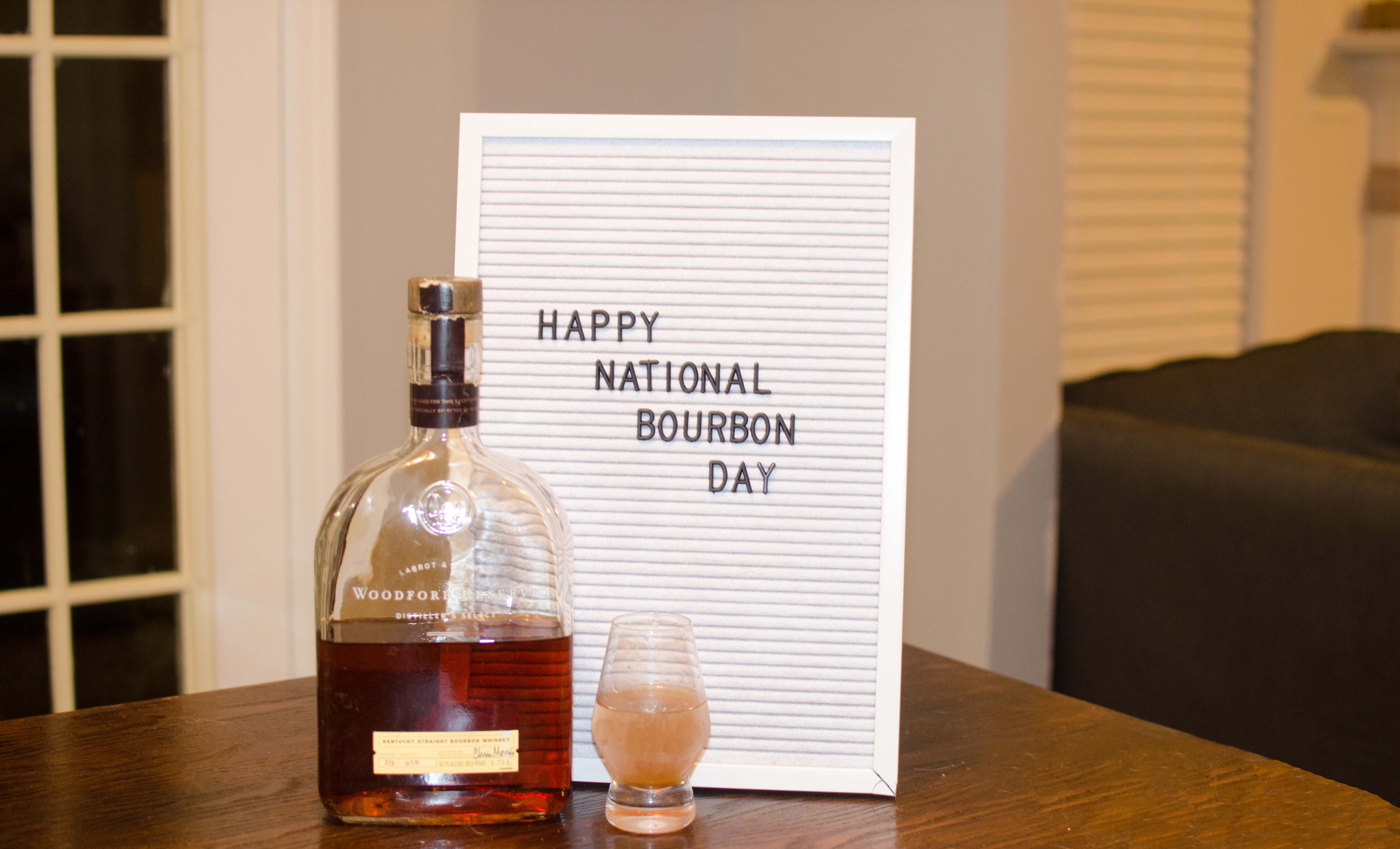 What a day today is! Don't tell me that you don't know! Today is not only Flag Day, but it is National Bourbon Day!
I know some people may roll their eyes if they hear that it is National Bourbon Day, because they assume it's like the other "fake" holidays throughout the year, such as National Talk Like a Pirate Day. However, National Bourbon Day is in fact a real holiday (or at least it is to us Kentuckians and fellow bourbon drinkers). Legend has it that June 14 is the anniversary of the very first time that bourbon was distilled in the late 1700s. On May 4, 1964, Lyndon B. Johnson signed an Act of Congress which declared bourbon "America's Native Spirit." This means that to be called bourbon, it must adhere to very strict regulations and must be made in the United States.
Not only does bourbon have a day dedicated to it, it also has a month to celebrate its honor. September is National Bourbon Heritage Month, and the Kentucky Bourbon Festival falls within that month and is hosted by Bardstown and has been since 1991.
If you don't know anything about bourbon, you'll probably want to read this post: Bourbon 101: Starting With the Basics. Most importantly, remember:
"All bourbon is whiskey but not all whiskey is bourbon."
My favorite bourbon cocktails are the classic Bourbon and Coke (Diet Coke, of course) and the refreshing Kentucky Mule. However, I have recently discovered a new favorite. While I was at Belle's for the second day of Kentucky's 225th Birthday Bash (By the way, they have the coolest rooftop bar), I was able to try the Boulevardier, which was one of their featured cocktails.
The Boulevardier ("bool-ah-var-dee-a") is composed of campari, sweet red vermouth, and bourbon. Erskine Gwynne is known as its creator. He was a writer who founded Boulevardier, a magazine which ran from 1927 to 1932. Gwynne was also the nephew to railroad tycoon, Alfred Vanderbilt.
The Boulevardier is very similar to the Negroni, except it uses gin instead of bourbon whiskey or rye whiskey.
It's super easy to make and oh so delicious!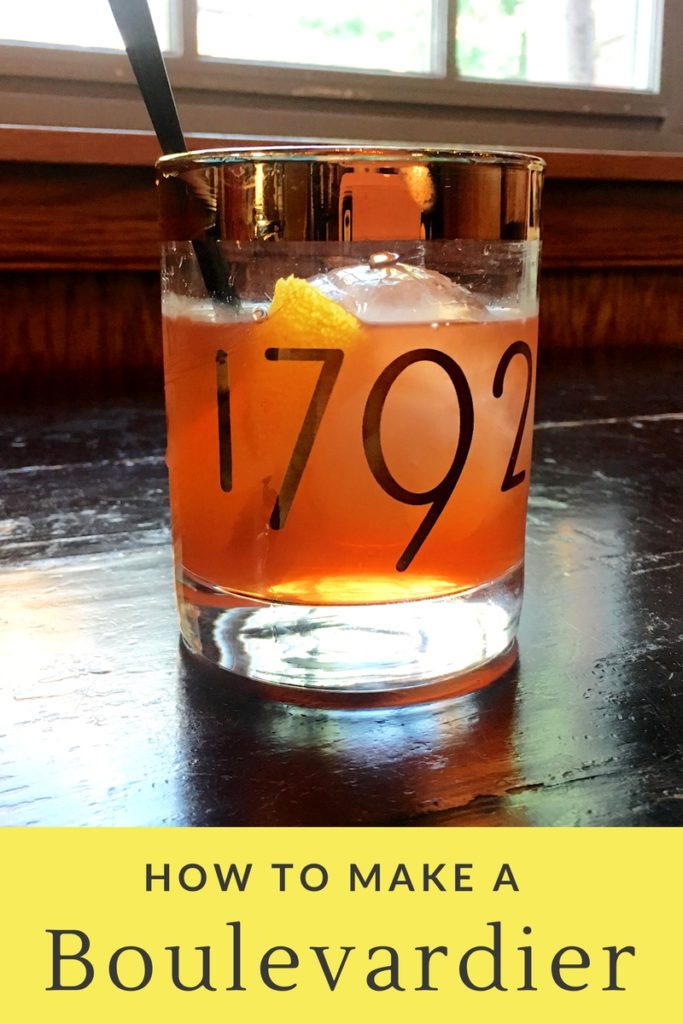 Ingredients:
1 oz. campari
1.5 oz. bourbon
1 oz. sweet red vermouth
orange peel
Directions:
Stir ingredients well into a mixing glass.
Strain into a chilled glass with ice.
Garnish with orange peel (Twist the peel and rub it along the rim of your glass, as well as your straw – This allows the citrus notes to come out)
Cheers!