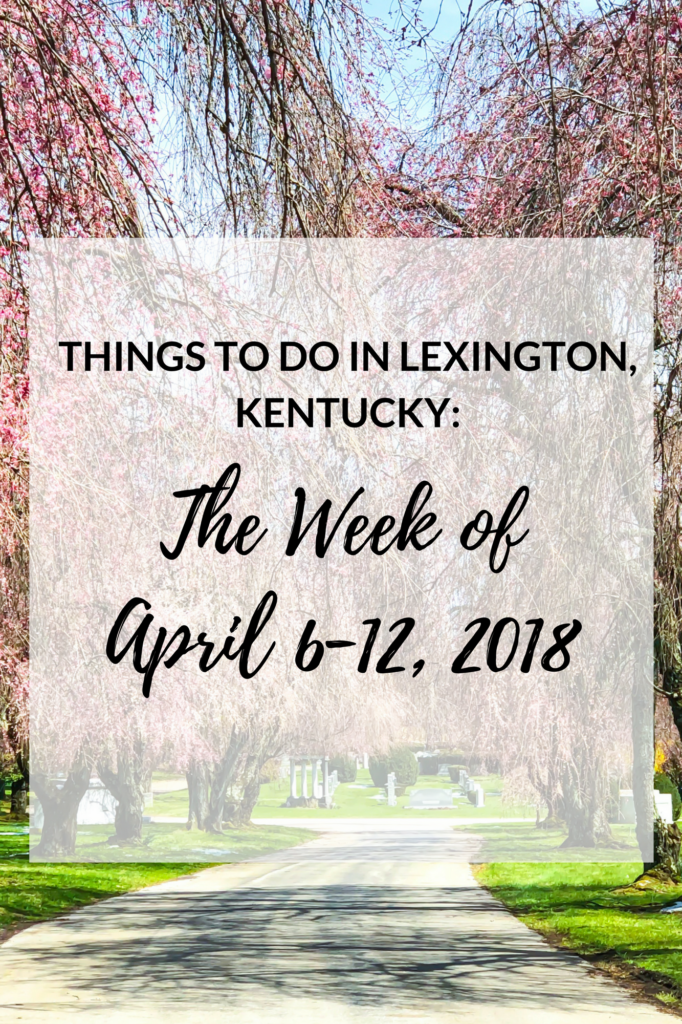 It's finally the weekend again!! Is it just me or has this been a super long week?!
I've been together another list of events and things to do to keep you entertained this weekend and in the upcoming week!
Let's just hope the snow holds off completely and it stays sunny. I'm ready for it to be spring!
Things to Do in Lexington, Kentucky: The Week of April 6-12, 2018:
Friday, April 6, 2018 – OPENING DAY AT KEENELAND
Saturday, April 7, 2018
Sunday, April 8, 2018
Monday, April 9, 2018
Tuesday, April 10, 2018
Wednesday, April 11, 2018
Thursday, April 12, 2018
Have a good week, and be sure to share this post, so the word can get out about what's going in Lexington this week!