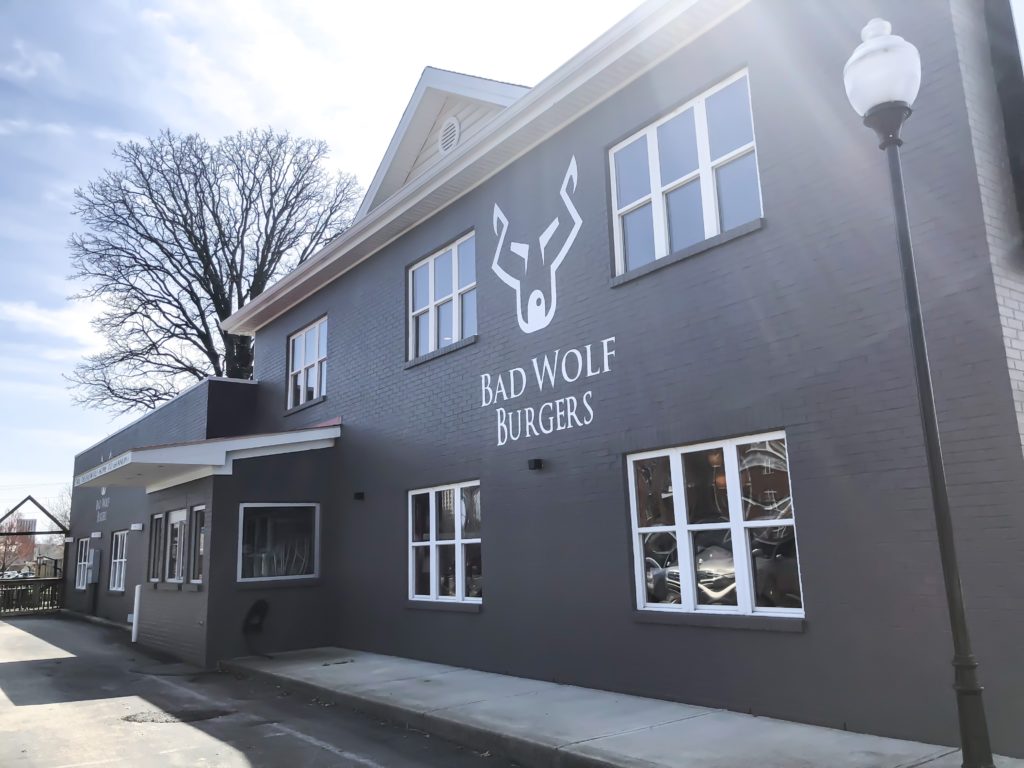 If you are haven't been to Bad Wolf Burgers (formerly known as Meadowthorpe Cafe) then where have you been?!?! According to yelp, it's the number one place to grab a burger in Lexington! Once you eat there, you will quickly see why!
One of their most well known burgers is the Spalding Burger! Bad Wolf Burgers is probably the only restaurant you can find a burger smashed between a Spalding's doughnut (it also comes topped with bacon and an egg!) If you aren't familiar with Spalding's doughnuts, then you should be! Spalding's Bakery is a family-owned business located off of Winchester Road that has been baking delicious doughnuts since 1929.
Some people may think putting a burger patty on top of a doughnut is weird. It just works, trust me!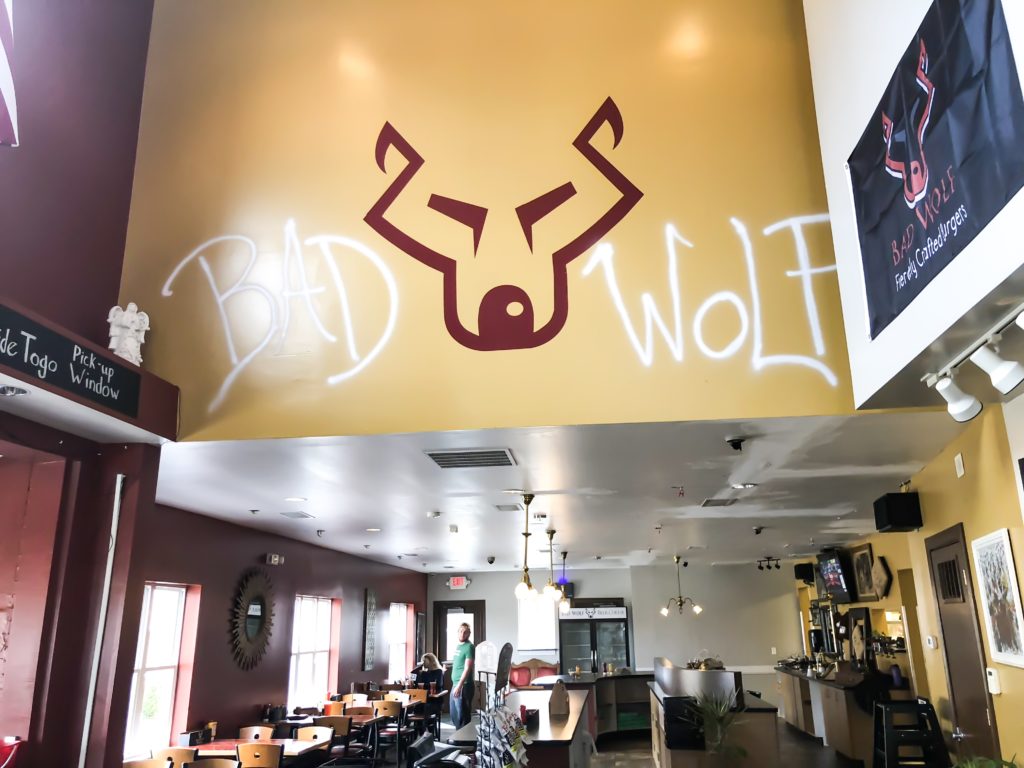 Bad Wolf Burgers was formerly known as Meadowthorpe Cafe. Meadowthorpe was known for its breakfast and lunch, but since their burgers became so popular, it became more of a burger joint. It was located off of Leestown Road until November 2017 when the location closed. Meadowthorpe Cafe officially became Bad Wolf Burgers in August 2015. However, in June 2017, Bad Wolf Burgers opened a location off South Broadway on Foreman Avenue.
Bad Wolf Burgers is where it's good to be bad!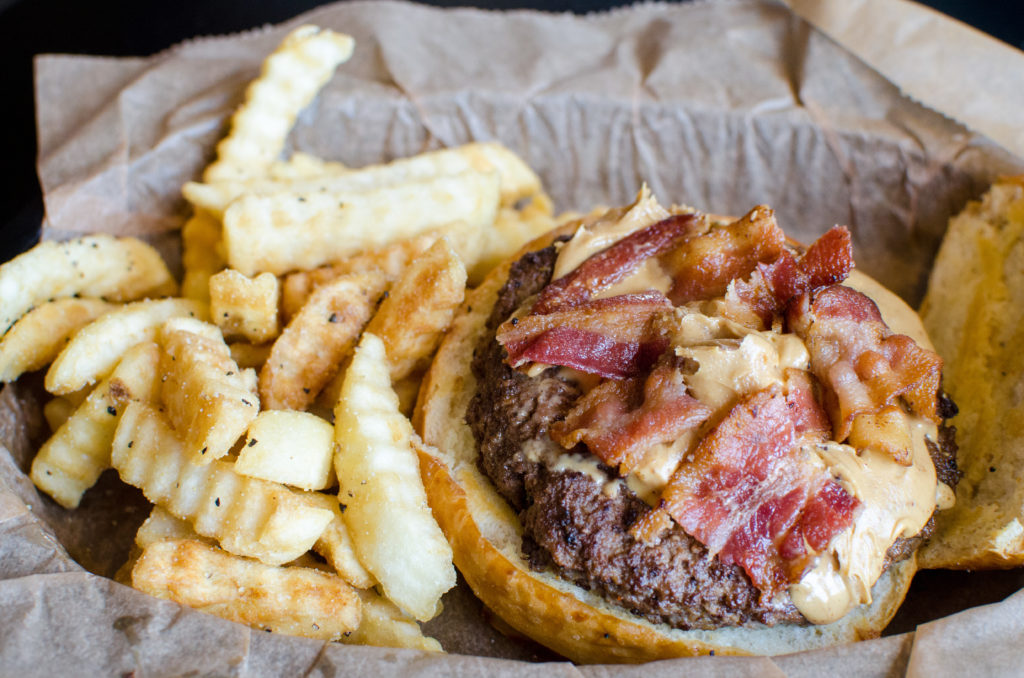 I remember watching a video where the Bill Meck Burger was mentioned. I was so excited to try it that I made plans to do just that the following weekend! The Bill Meck Burger is a burger topped with peanut butter and bacon. Last year for Lexington Burger Week, it seemed that several restaurants in Lexington made a burger that had peanut butter on it, but I never got to try any. I was always super intrigued though! Once I learned they had a peanut butter burger, I knew I had to give it a try!
Some people may think that it's an odd combination, but peanut butter and bacon go hand in hand. A winning combination! The peanut butter isn't put on the bun, but it's actually put on the burger, so it melts instantly. Just don't think about the peanut butter being on the burger. You won't regret it, if you try it!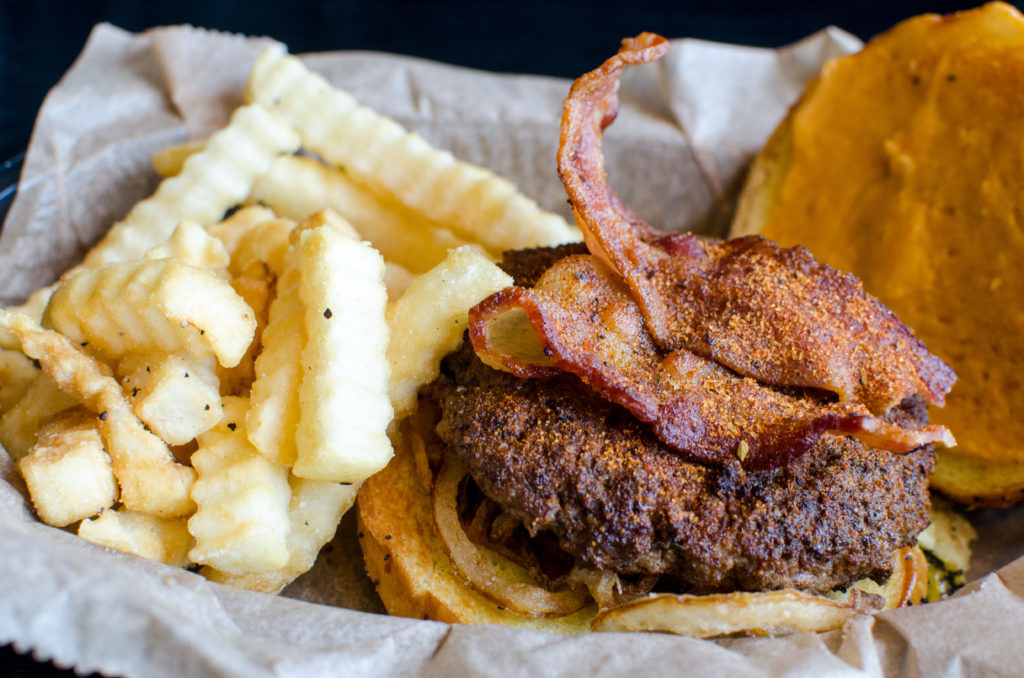 My husband got the Bad Wolf, which is their flagship burger. It's a blackened burger patty served with their house-made beer cheese and fried onion straws on an onion and poppy seed brioche bun.
I'm always a sucker for beer cheese no matter where I'm at!
They also have a challenge called the Quadruple Bypass. Complete it and get your name on the board! It's four patties, bacon, egg, cheese, and french fries. Do you dare take it??
One of the best parts is that you can get a refill of fries. Bottomless fries for the win!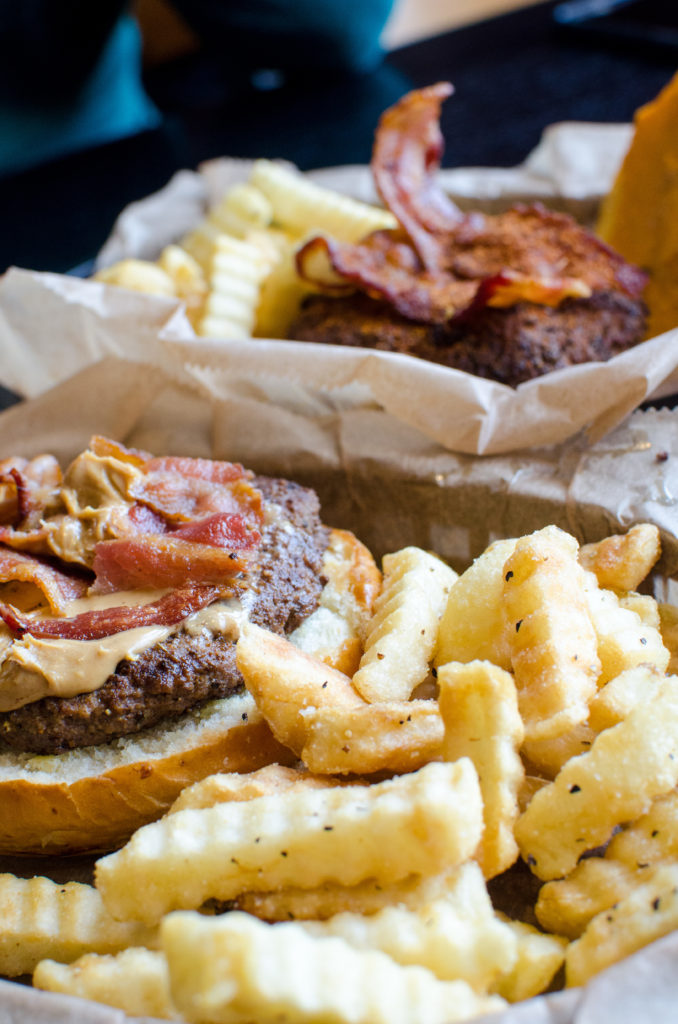 Address:
350 Foreman Ave, Lexington, KY 40508
Hours of Operation:
Monday through Saturday 11am to 8pm, Closed on Sunday
Be sure to check them out and support a local business!