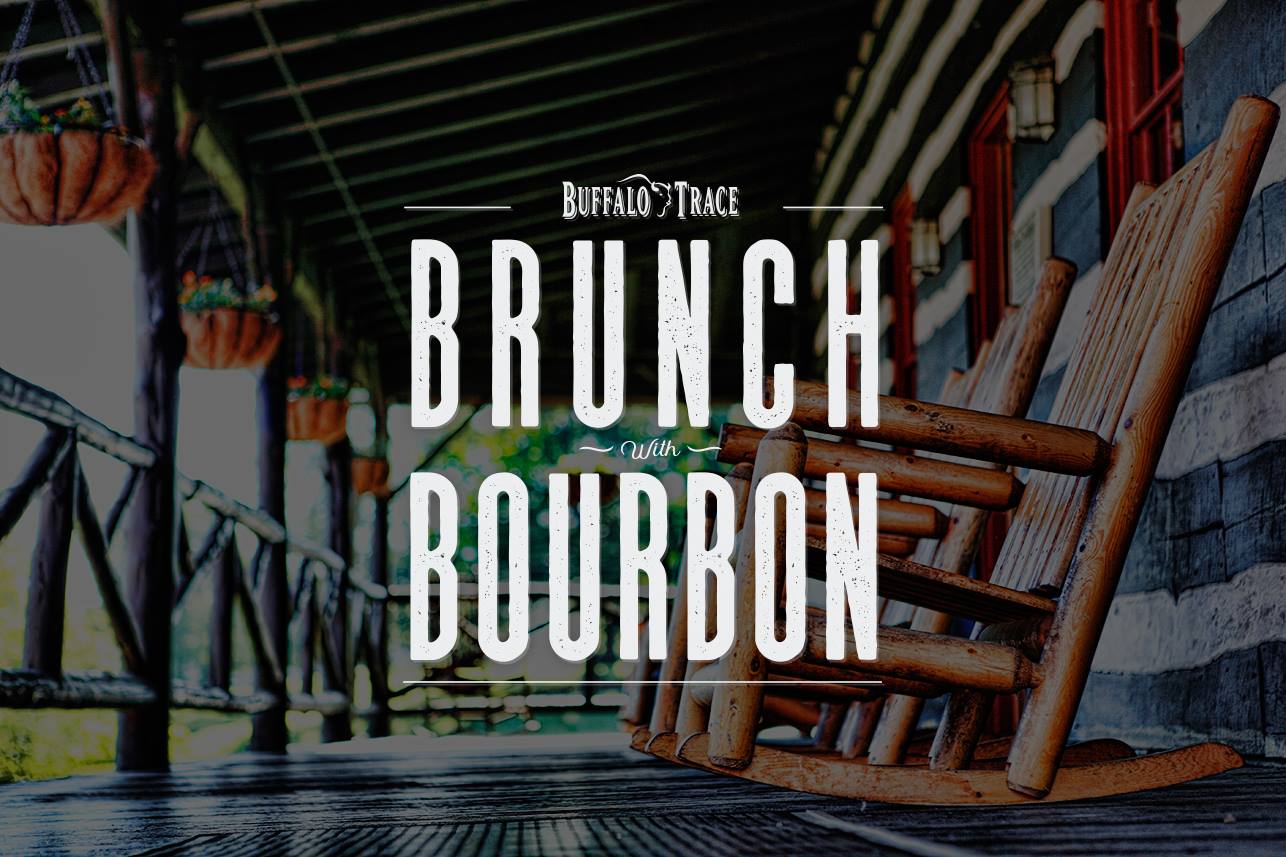 To close out the weekend (October 6-9) with The Bourbon Social, the last event was the Buffalo Trace Distillery Brunch. Everyone loves brunch, and if you don't, what kind of person are you?!?
Over the last week (October 6-9), there were four amazing events called, The Bourbon Social. The Bourbon Social is a festival celebrating the craft and culture of Bourbon and Southern food. Earlier this year, in February, April, and June were The Bourbon Social Presents… events (see: Beer, Bourbon, and Bacon Garden Party).
For those that don't know, Buffalo Trace is located in Frankfort, Kentucky. Buffalo Trace is the oldest continuously operating distillery in the United States. Even during Prohibition (1920-1933), they were still producing bourbon. They were allowed by the federal government to continue distilling bourbon for medicinal purposes. Only six distilleries were allowed to produce medicinal bourbon, and there were six million prescriptions written JUST IN Kentucky!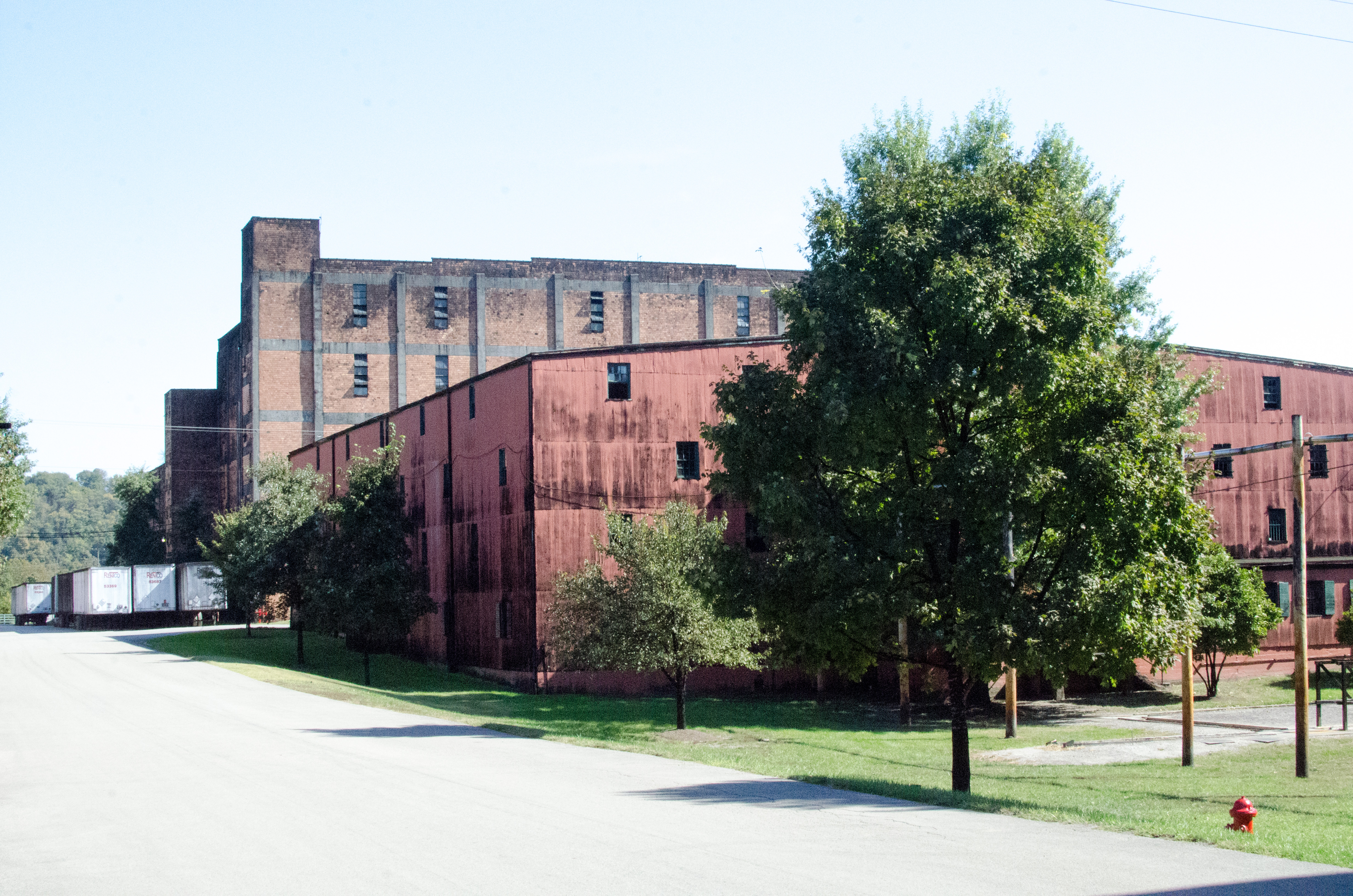 The event began bright and early at 10am on Sunday, October 9. We started the event with brunch, and there were two courses made by Chef Allison Davis of Wild Thyme Cooking.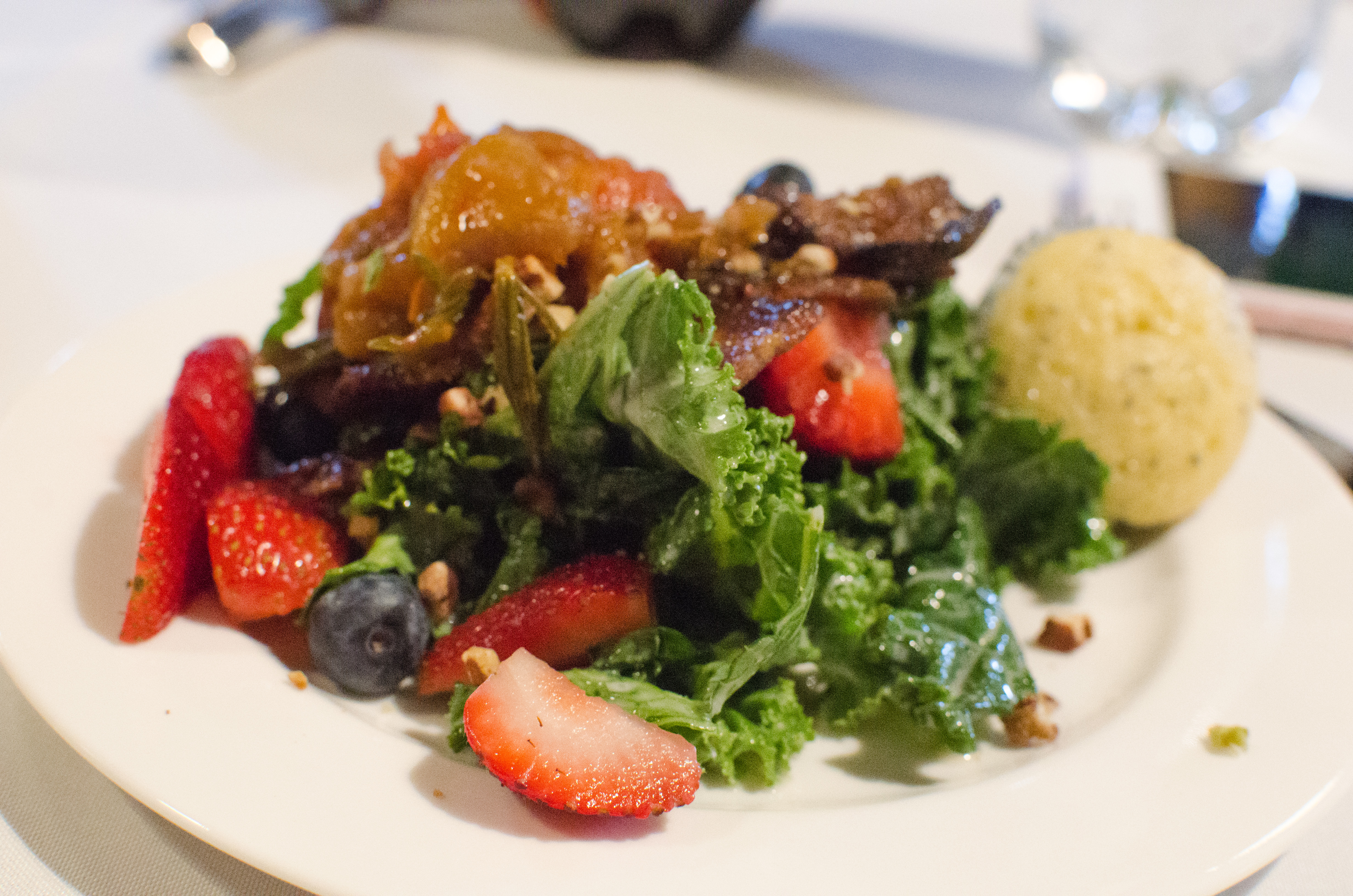 The first course was a kale salad with lemon mint yogurt dressing, onion jam, bourbon candied bacon, and strawberries and blueberries.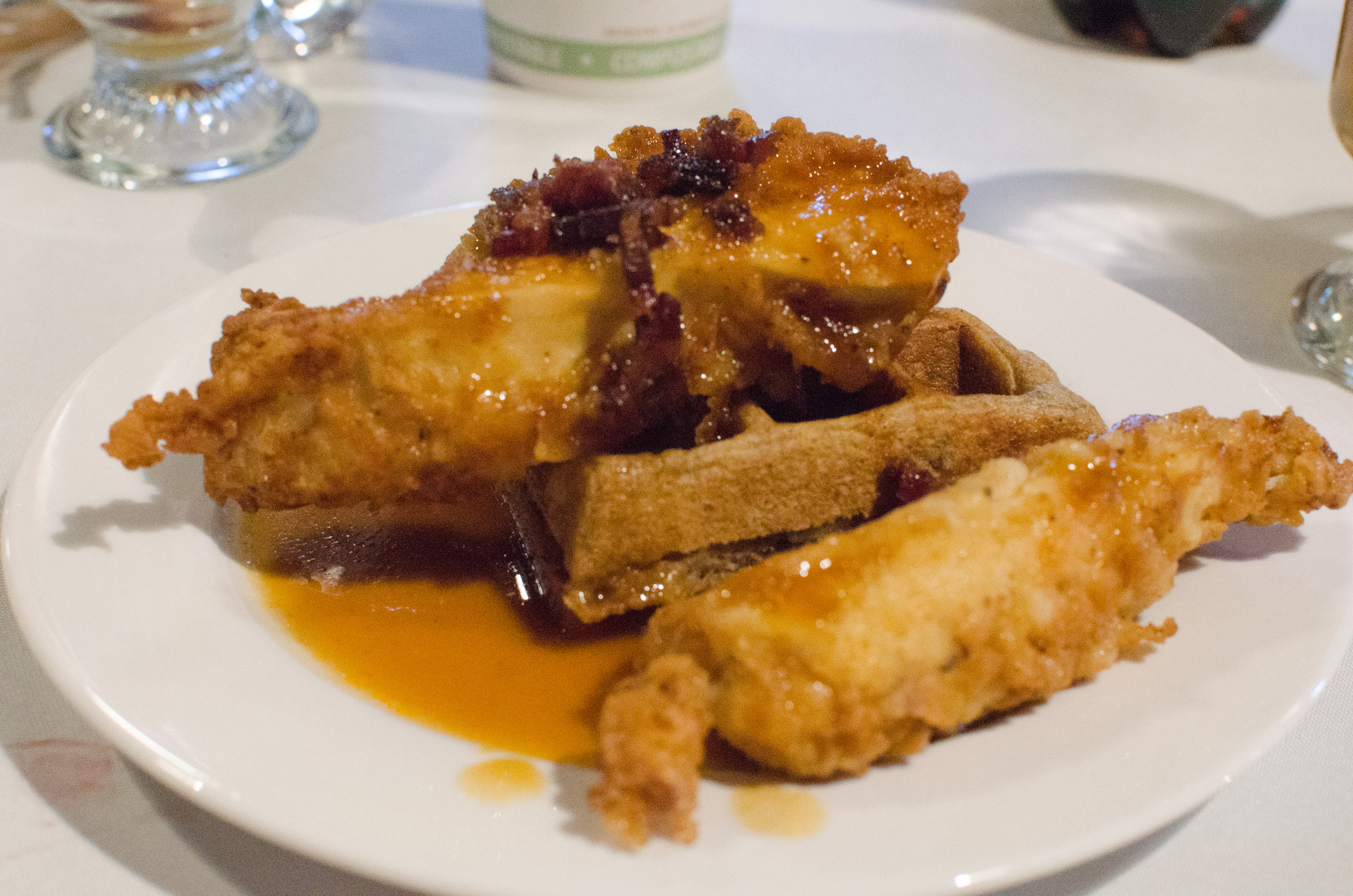 The second course was a chicken and wild rice waffles with bourbon candied bacon and bourbon maple syrup. Now, this is how you do Southern food!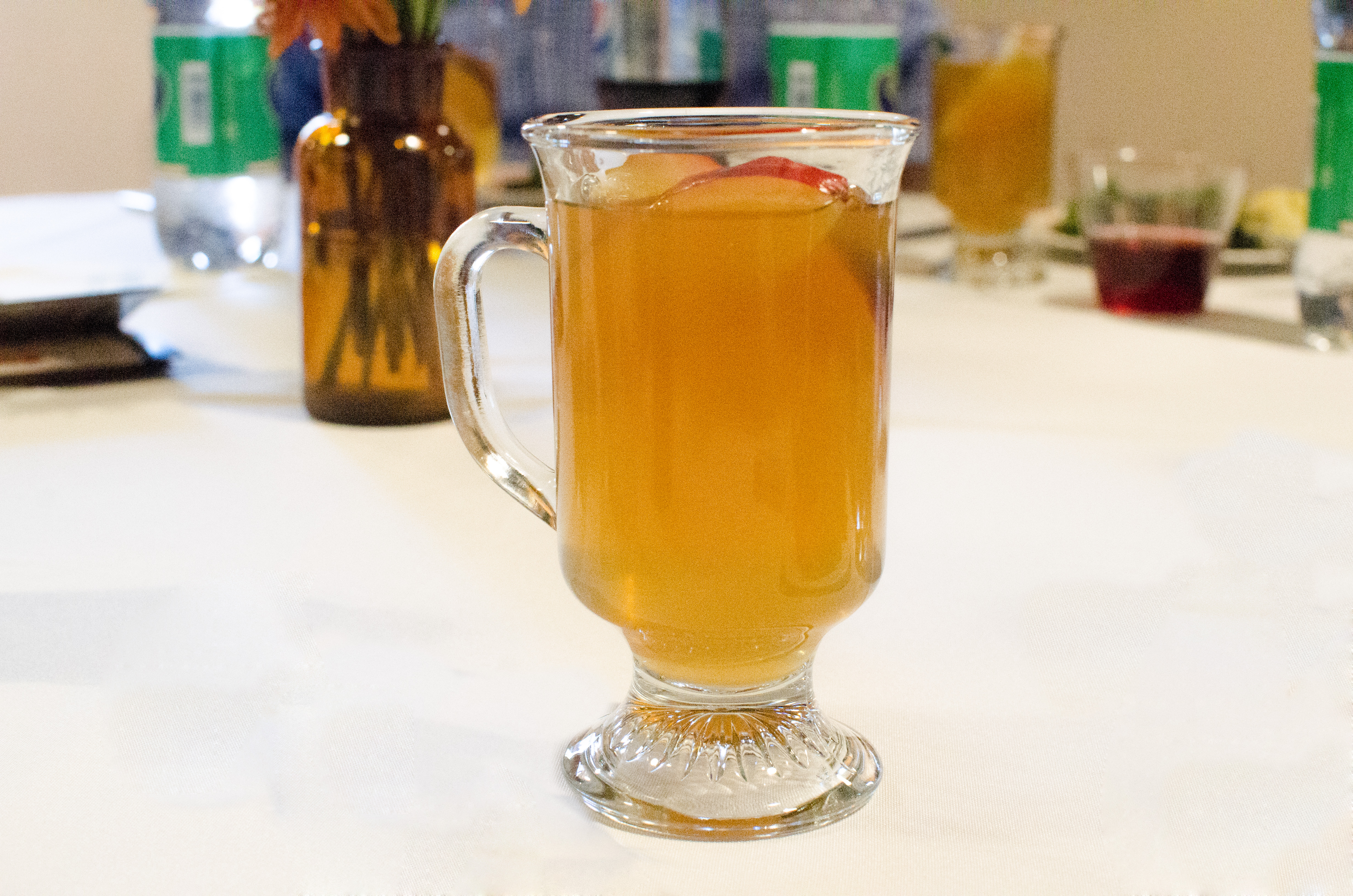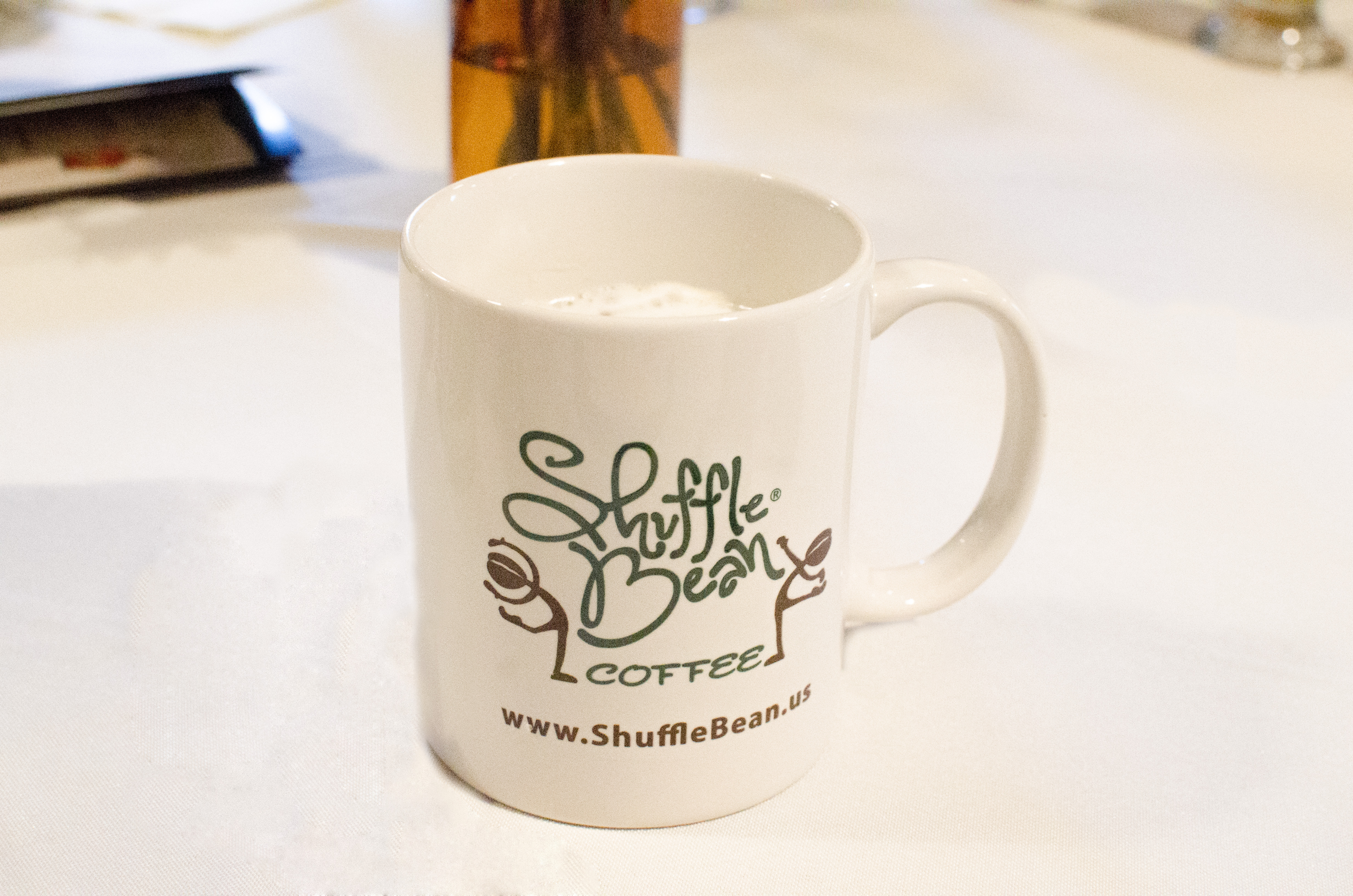 Along with brunch, we had some bourbon-inspired cocktails.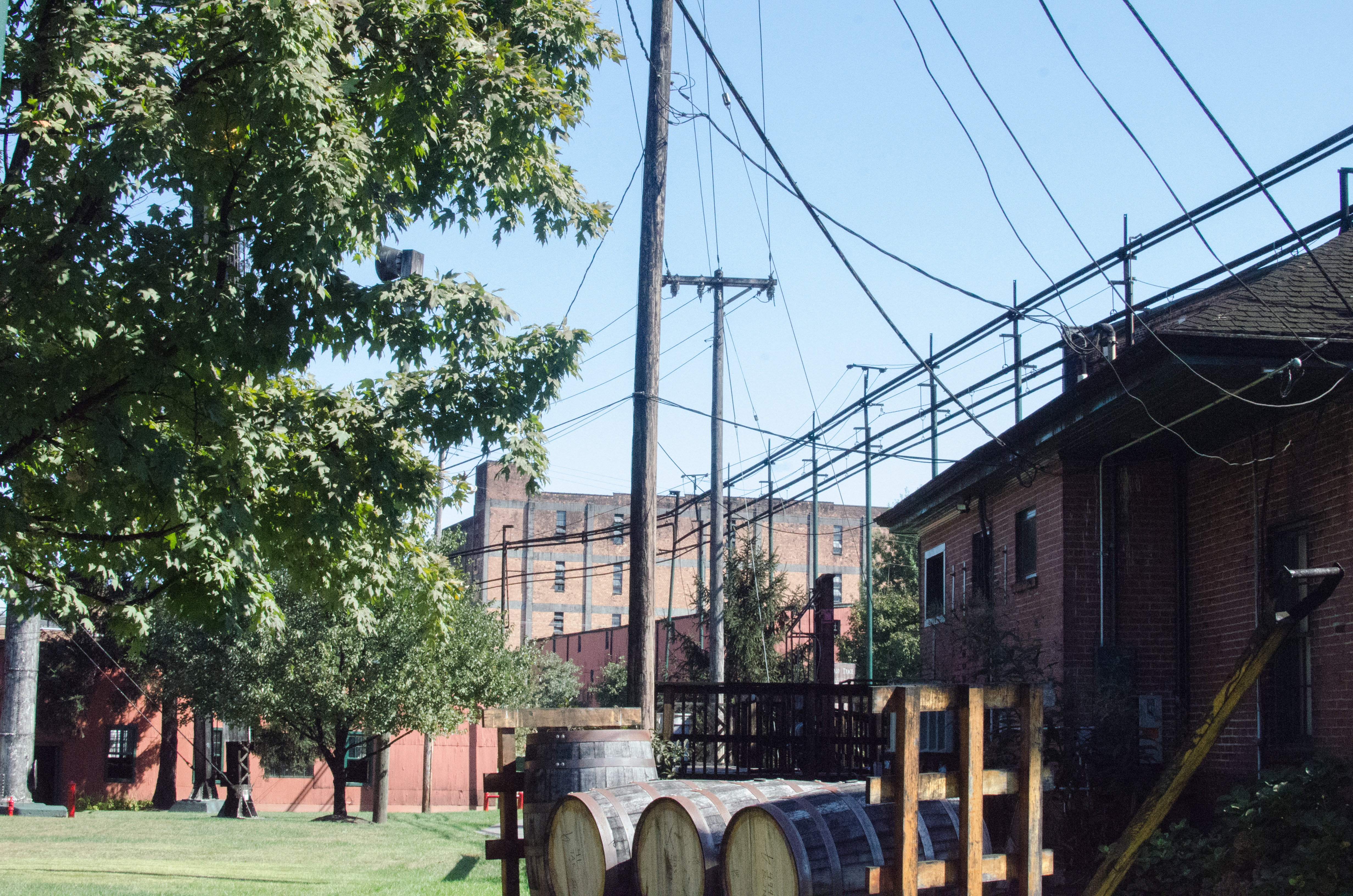 Some of you may remember me visiting Buffalo Trace back in September. This event sounded right up my alley, so I bought tickets as soon as possible, even though I had already been on a tour there. It's not everyday that you can eat brunch or dinner at a distillery.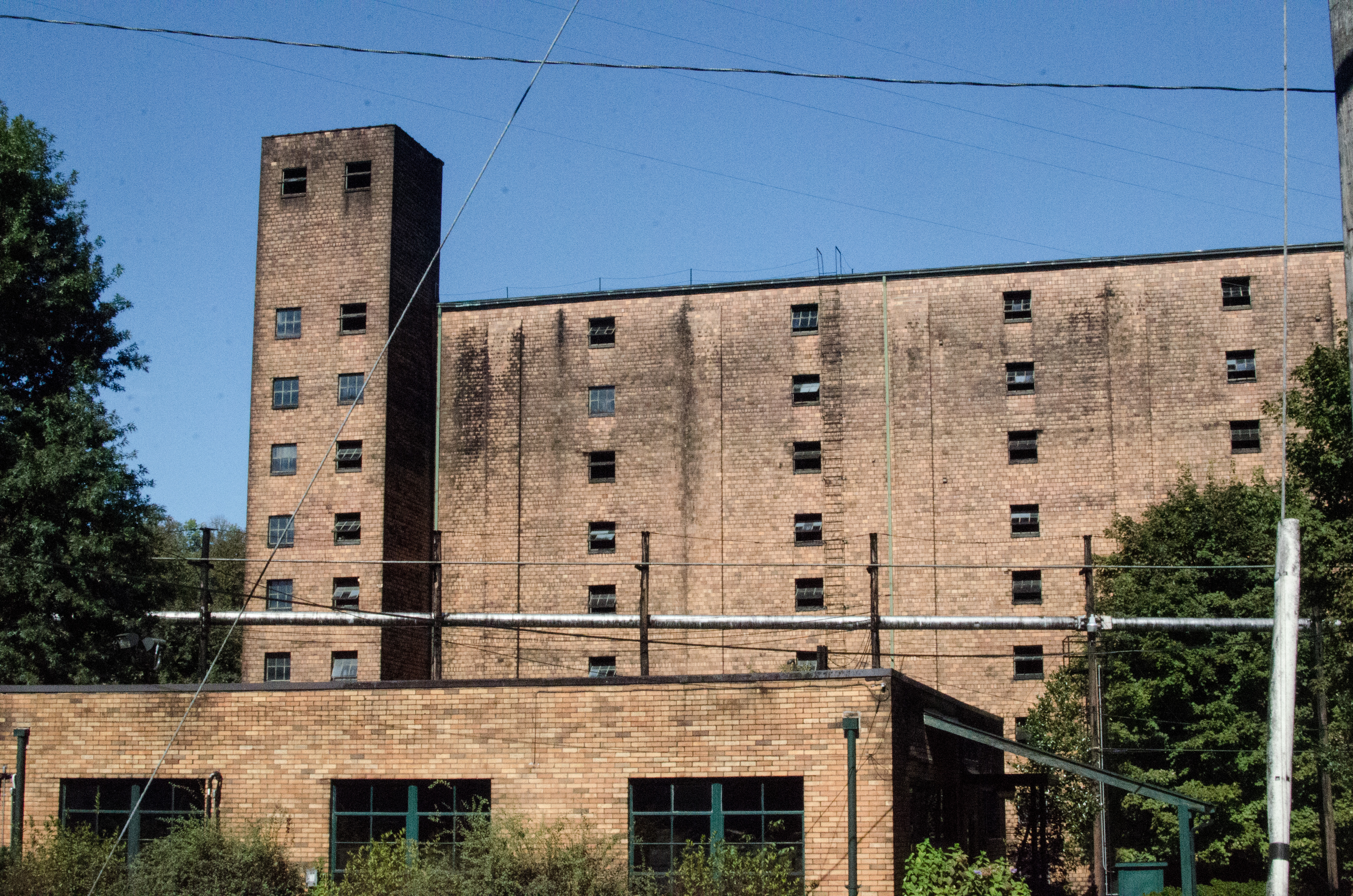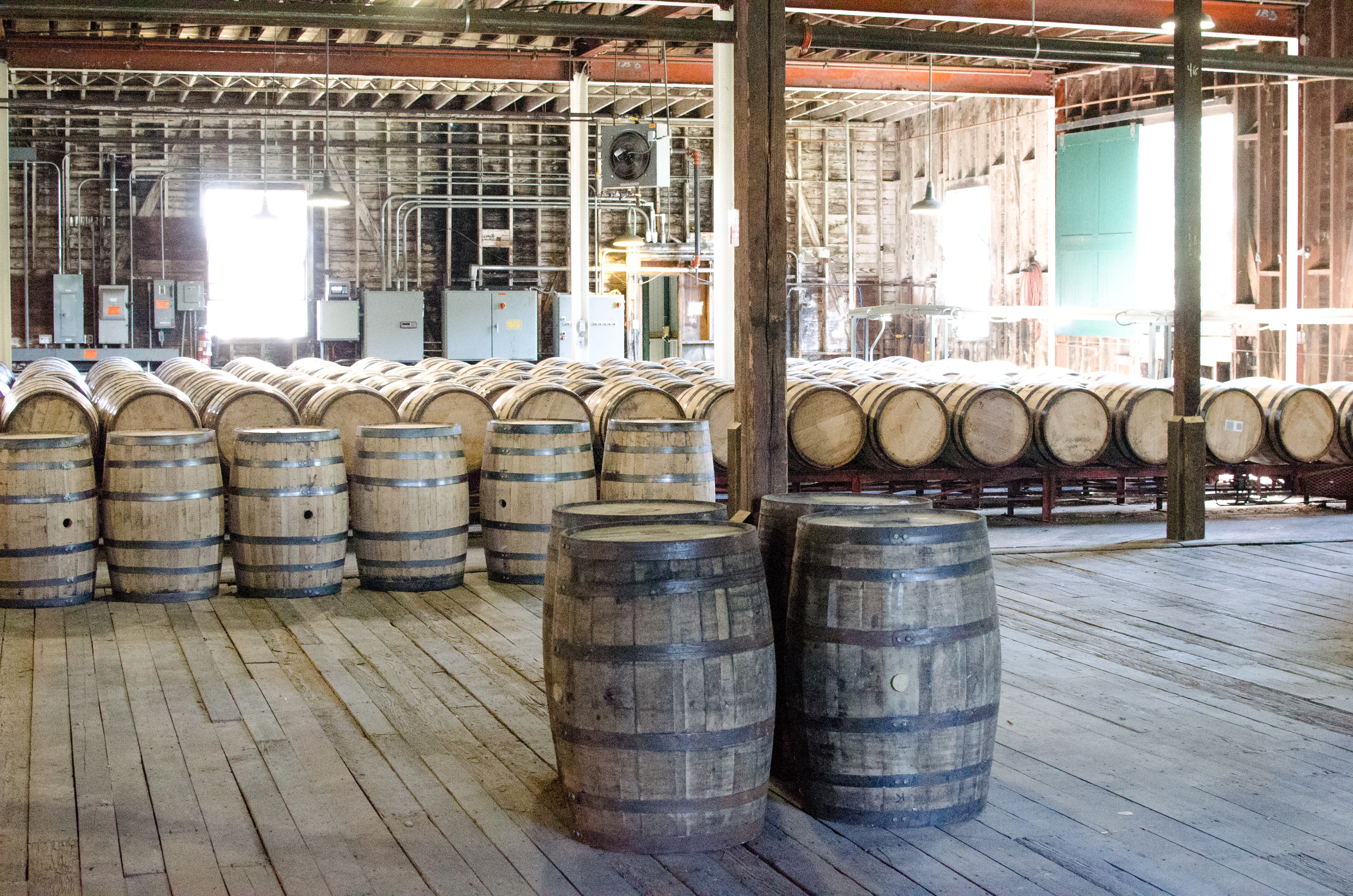 The tour that we went on that day was slightly different than the one that we went on back in September. We walked through a different rickhouse, and we also go to see where the barrels are kept. As with each tour, there are different tour guides, and they all bring something different, and you can learn something new that you may or may haven't heard before. As with all tours, we had a tasting at the very end.
After the tour was finished, my husband and I walked down to see Warehouse V. Warehouse V is the world's only 'single barrel' warehouse. It was built in 1953 in celebration of the two millionth barrel. In 2008, Buffalo Trace produced the sixth millionth barrel after Prohibition. Crazy, huh?
–
I actually went again to Buffalo Trace again the following week (three times in a month!) The third time was  for White Dog Day, which was on October 13. It was such a cool event, but you'll have to check the blog next week to see what it was all about!
To see more pictures and to learn more: Honor Tradition, Embrace Change | Buffalo Trace Distillery