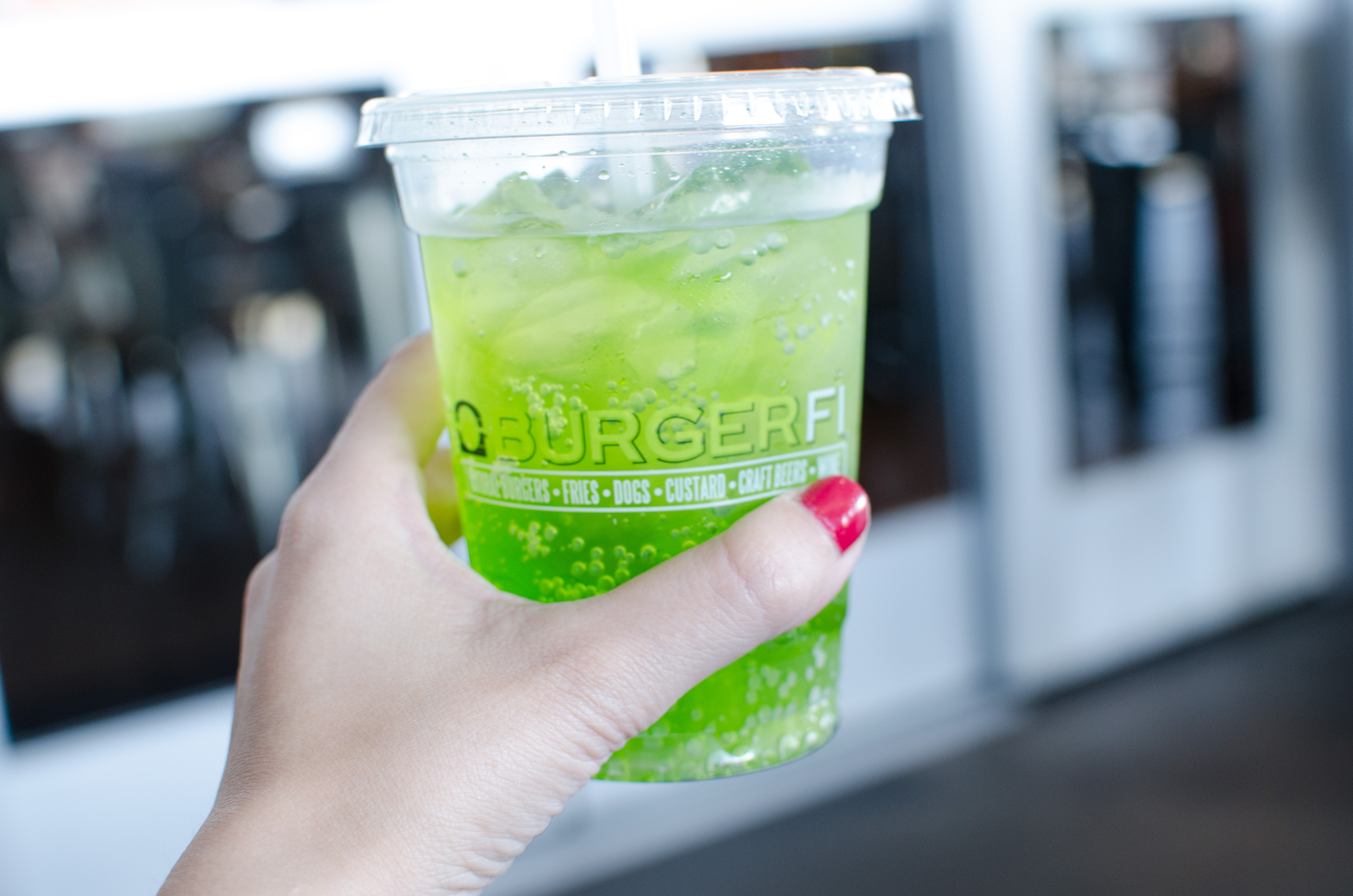 This post is in collaboration with BurgerFi. All of these opinions are entirely my own. Thank you for supporting brands and businesses that support Fabulous in Fayette!
I was invited to a private event at BurgerFi on Tuesday, June 20 to help celebrate the start of summer and to get a sneak peek at their new menu items before anyone else. Myself, along with seven other blogger babes met there at 7pm, when the event started. You could definitely tell we were bloggers, since there were many pictures of food being taken. We were able to try their new menu items that will be available this summer. Y'all are going to love it!
P.S. This drink is a new summertime drink called Fi Lime. It's so delicious and refreshing, and so perfect for these hot, humid summer days!
Just take a look at these amazing eats…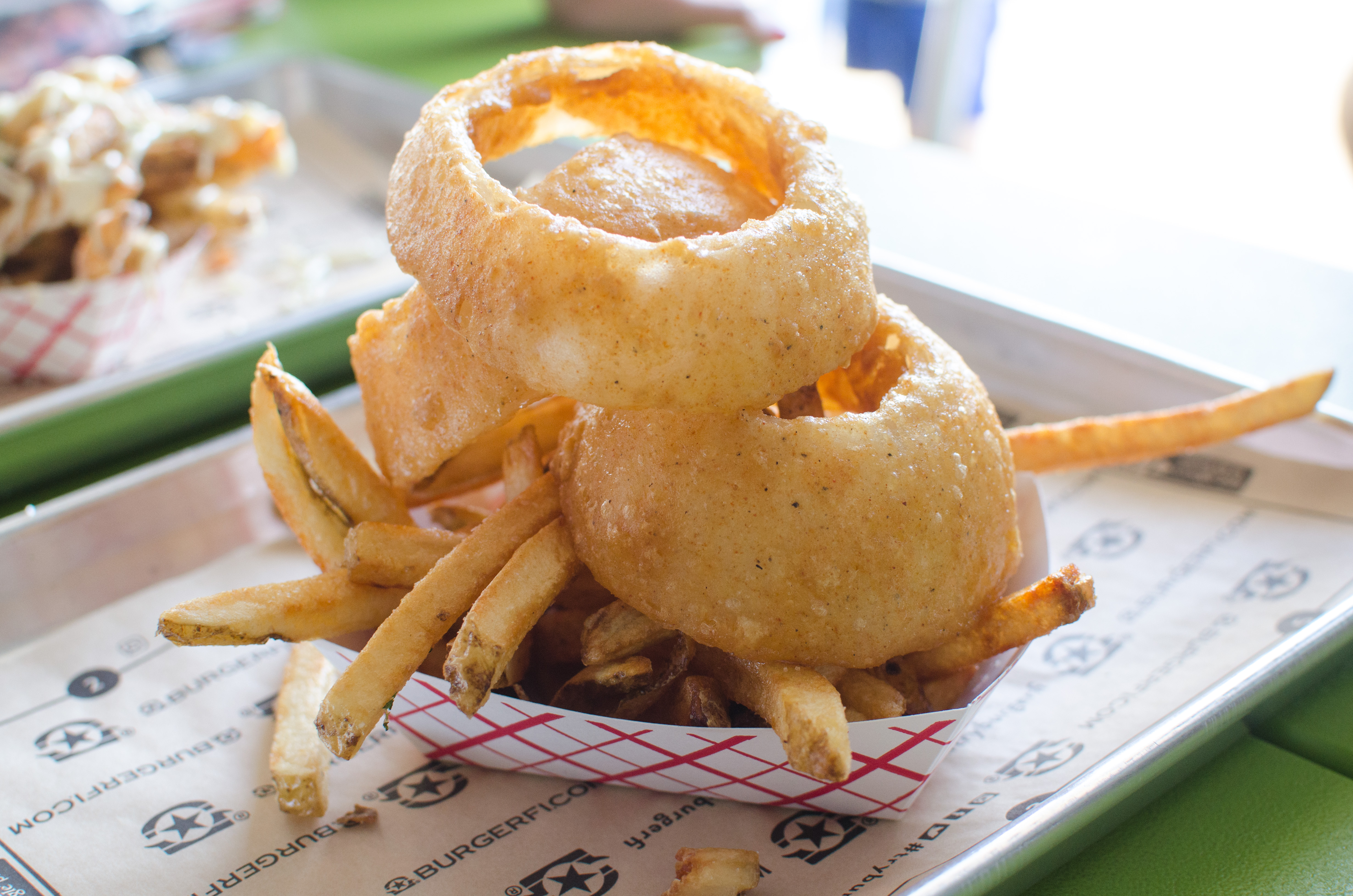 The service was wonderful and they made sure we were well taken care of. The food kept on coming and they made sure we didn't leave hungry! I even made sure to take some home to my husband, since he wasn't able to make it due to his work schedule. Sad face.
What are you are looking at above isn't new, since it's already an item on their menu (but still very much delicious!). But have you ever seen an onion ring that big before? This is called the Fry + Cry, which is onion rings AND hand-cut fries (yes, you get both!).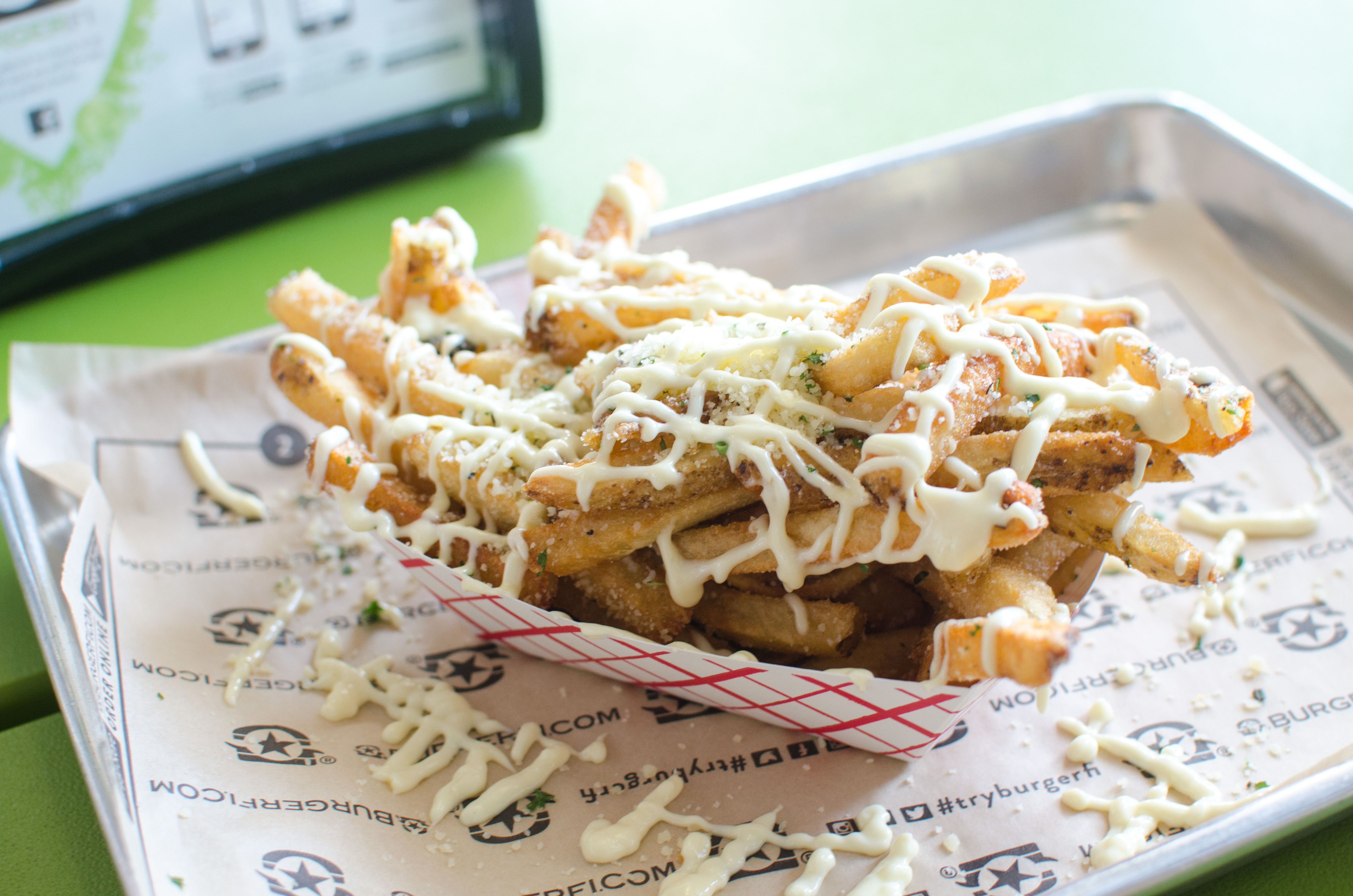 If those fries weren't enough, we were able to eat some of the Urban Style fries (regular hand-cut french fries with parmesan cheese, herbs, and garlic aioli). BurgerFi offers a variety of toppings for their fries, such as chili + cheese, cheese, chili, cajun, and salt + vinegar.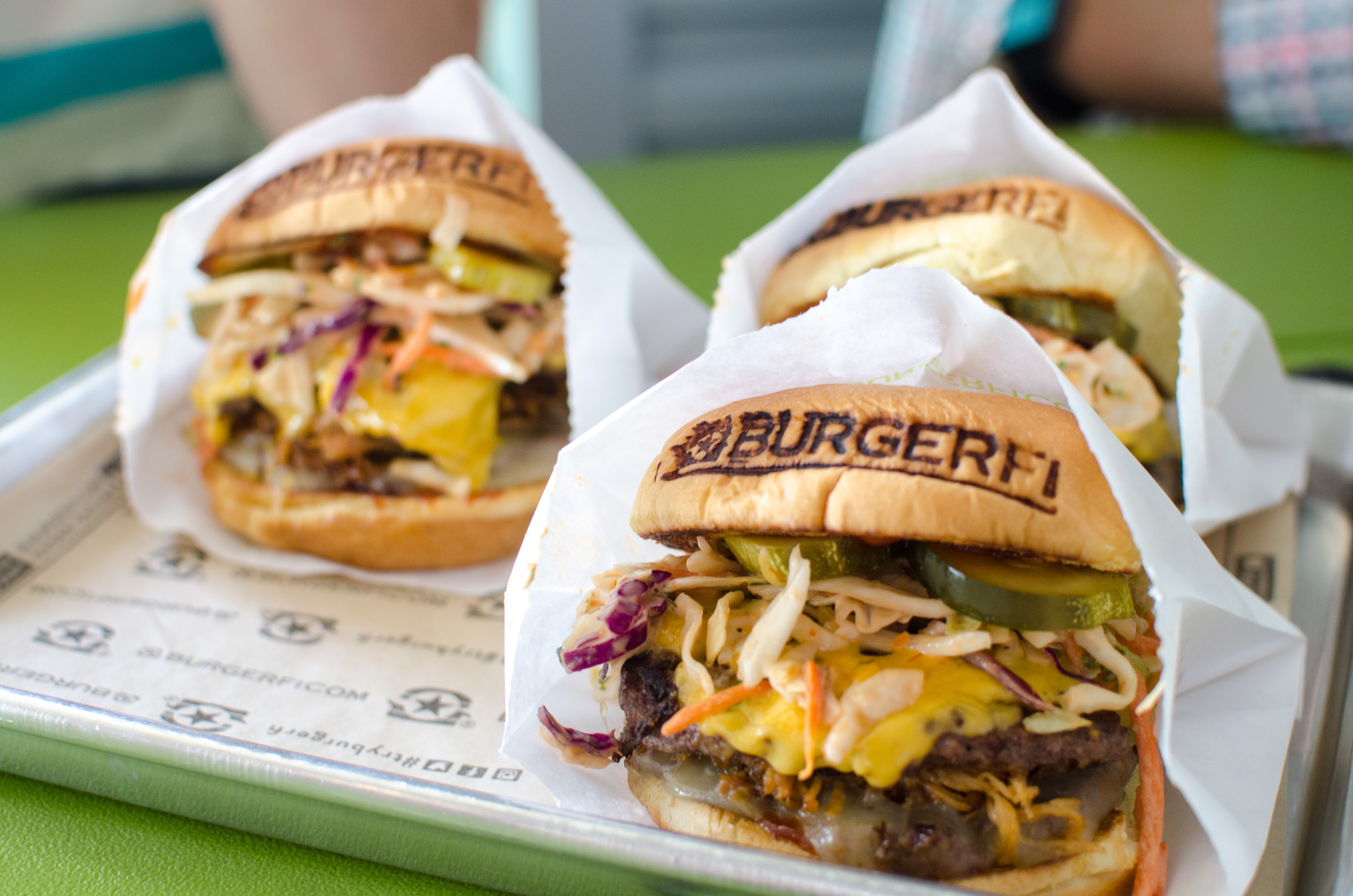 Now for the main star of the meal… Since summer and barbeque go hand in hand, it only makes sense to combine those things and make one big juicy burger. I would like to introduce you to the brand new Summer BBQ Burger featuring double natural Angus patties topped with pulled pork, sweet BBQ sauce, pickles, and crispy slaw with white cheddar and American cheese.
This will be available by the end of the week!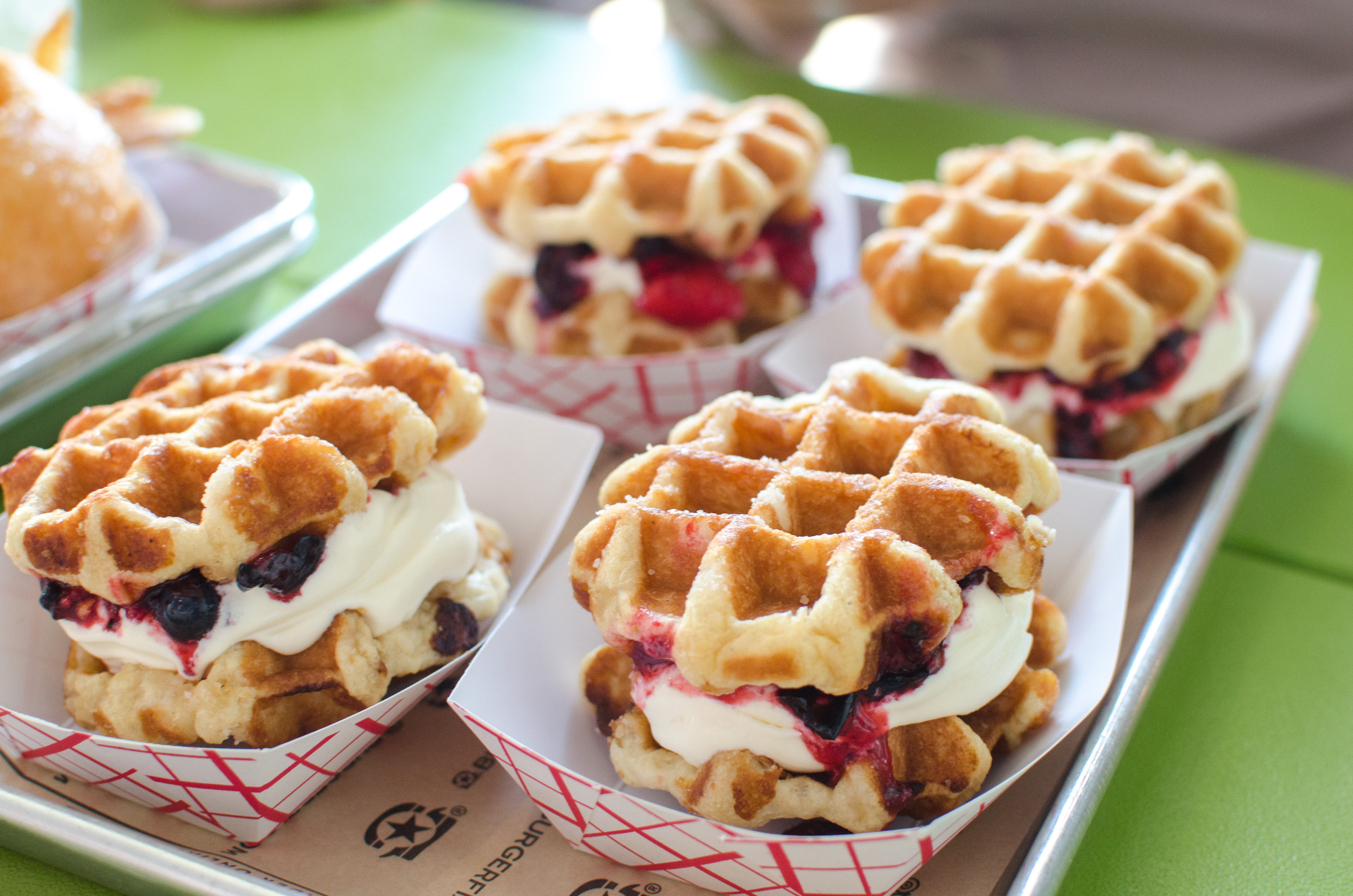 This dessert was seriously the bomb dot com. I'll take two or four or six, please! I'm a huge fan of sweets and desserts (well, food in general). You could tell the ingredients were high quality just from tasting it. The berries they used made the dessert! This dessert is the quintessential summer treat that I will be definitely ordering when I go again.
I can't remember the exact name of this dessert, but I believe it won't be available until the beginning of July.
Oldies but goodies (I just haven't had a chance to try these!): I've also got my eye on the Breakfast All Day Burger (Natural Angus Burger, American Cheese, Bacon, Maple Syrup, Fried Egg, Hash Brown, Grilled Onions, Ketchup) and The CEO (Double Wagyu + Brisket Blend Burger, Homemade Candied Bacon-Tomato Jam, Truffle Aioli, Aged Swiss Cheese). Don't they both sound delicious?

In case you aren't familiar with BurgerFi…
What is BurgerFi?
BurgerFi was established in 2011 and is has been deemed one of the nation's fastest-growing, gourmet burger chains. BurgerFi uses only 100% natural Angus beef patties with no steroids, antibiotics, growth hormones, chemicals, or additives. Ingredients are high-quality, fresh, and natural, and everything is made from scratch daily.
Each BurgerFi restaurant's design is very modern, as well as eco-friendly. They wanted to create an atmosphere that would make you want to hang out and relax, but at the same time, still be an atmosphere where you could eat quickly and leave.
How many locations does BurgerFi have?
There are over 100 locations across the United States. To see if there is one nearby you, click here. The one in Lexington, Kentucky is located near Fayette Mall and is right next to Moe's. BurgerFi is on 141 Rojay Drive, Lexington, Kentucky, 40503.
What food does BurgerFi have besides burgers?
If burgers aren't your thing or if you are in the mood for something else, BurgerFi has you covered. They have hot dogs as well! For dessert, they have shakes and custards (custard concretes, custard cups, and custard floats).
Are there any vegetarian options?
You may not believe it being a burger place, but BurgerFi does have vegetarian options available! Their veggie burger is called the VegeFi Burger (Crispy Quinoa + Pure-Cut Veggie Burger, White Cheddar Cheese, Lettuce, Tomato, BurgerFi Sauce on a Multigrain Bun or Green Style).
BurgerFi Lexington's Hours of Operation: Sunday-Thursday 11am-10pm, Friday-Saturday 11am-11pm
Hope you enjoy these new summertime eats!