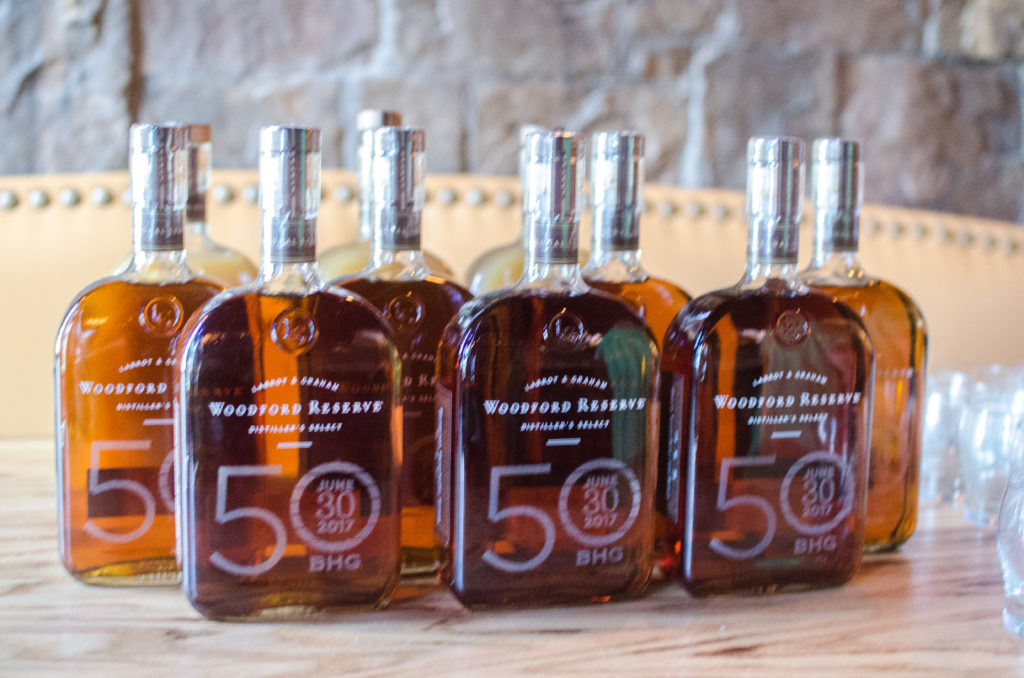 In late September, I was invited out to OBC Kitchen for a private celebration of BHG's 50th barrel pick of Woodford Reserve. For those that aren't familiar, BHG stands for Bluegrass Hospitality Group. They were founded in 1998 and they own and operate six original restaurant concepts, which include: Malone's Steakhouse (named one of the Great Steak Houses of North America), Malone's Prime Events & Receptions, OBC Kitchen, Drake's, Harry's American Bar & Grill, and Aqua Sushi. The restaurants are located in Kentucky, Tennessee, Alabama, and Indiana.
This barrel pick is a pretty big deal, because BHG has become the FIRST account IN THE WORLD (yes, in the world!!) to pick fifty private selction barrels of bourbon from Woodford Reserve. Their first private barrel pick was in 2006 and their fiftieth was on June 30, 2017. The account with the next closest number of picks has chosen 18 barrels with their 19th barrel pick already scheduled.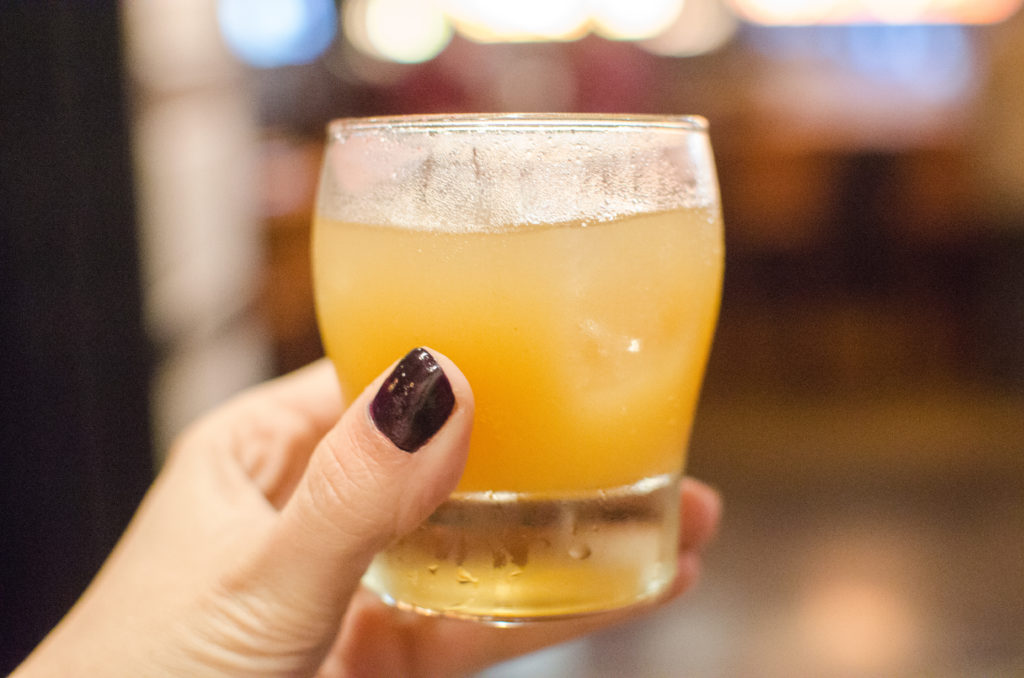 The Bourbon Review recently named OBC Kitchen one of 'America's Best Bourbon Bars.' Presented by Buffalo Trace.
Click To Tweet
OBC Kitchen stands for Old Bourbon County and is one of my favorite upscale restaurants in Lexington. Their flavors and creativity are on point. Each month, they have specialty cocktails with a theme. For example, September's cocktails were all wrestling theme, such as Mouth of the South, The Tombstone Piledriver, Macho Madness, etc. OBC Kitchen is a local, chef-driven restaurant that houses an extremely rare bourbon collection, eclectic craft beer selection and extensive wine list. They have over 300 bourbons to choose from!!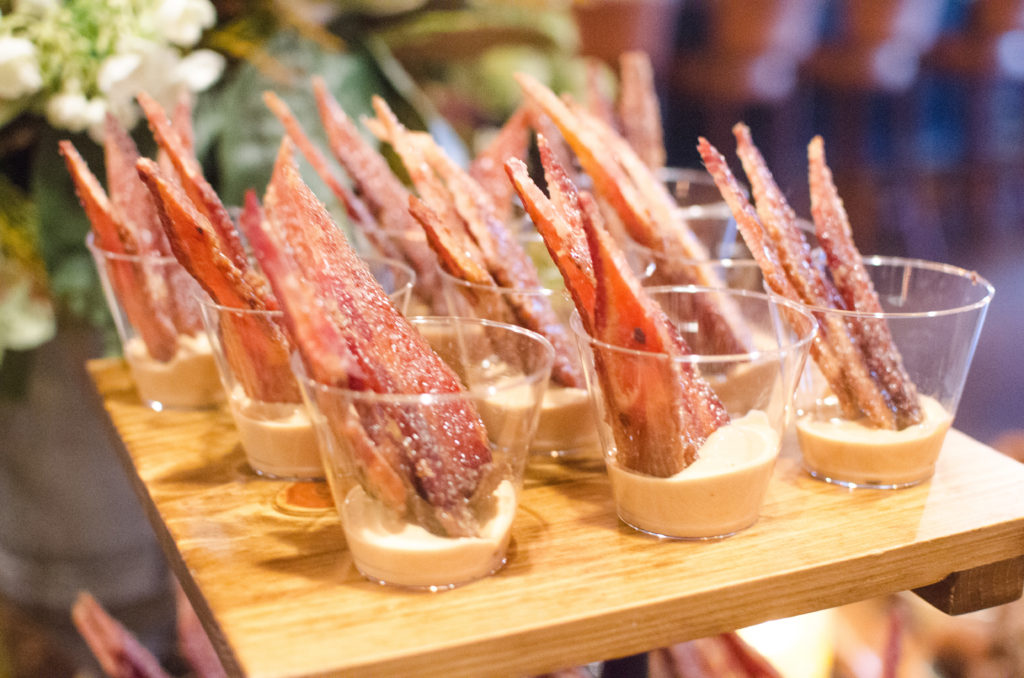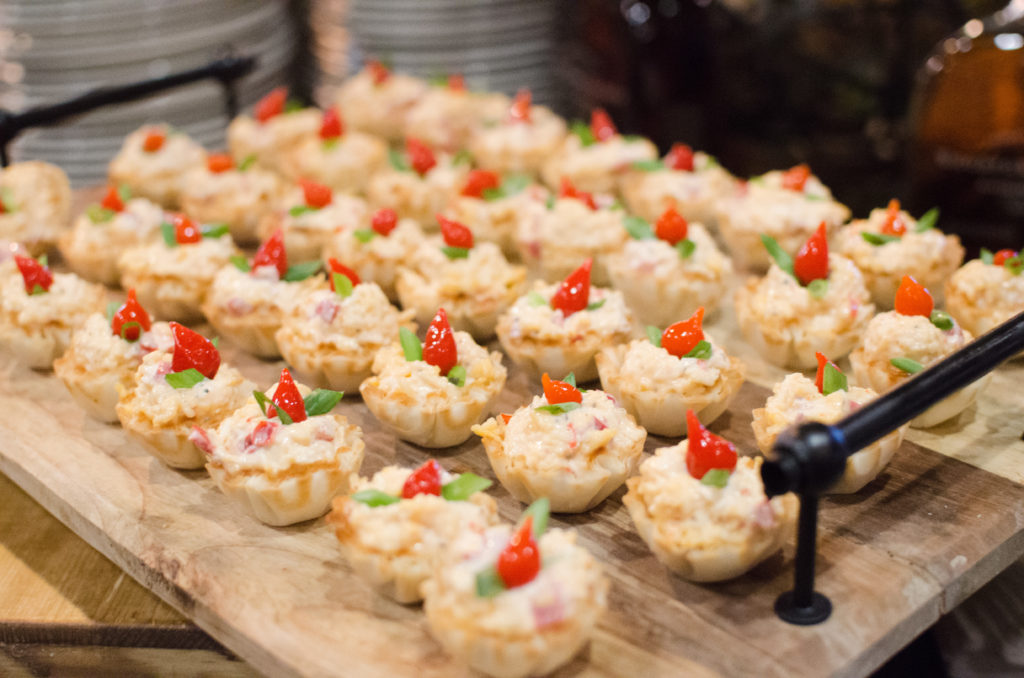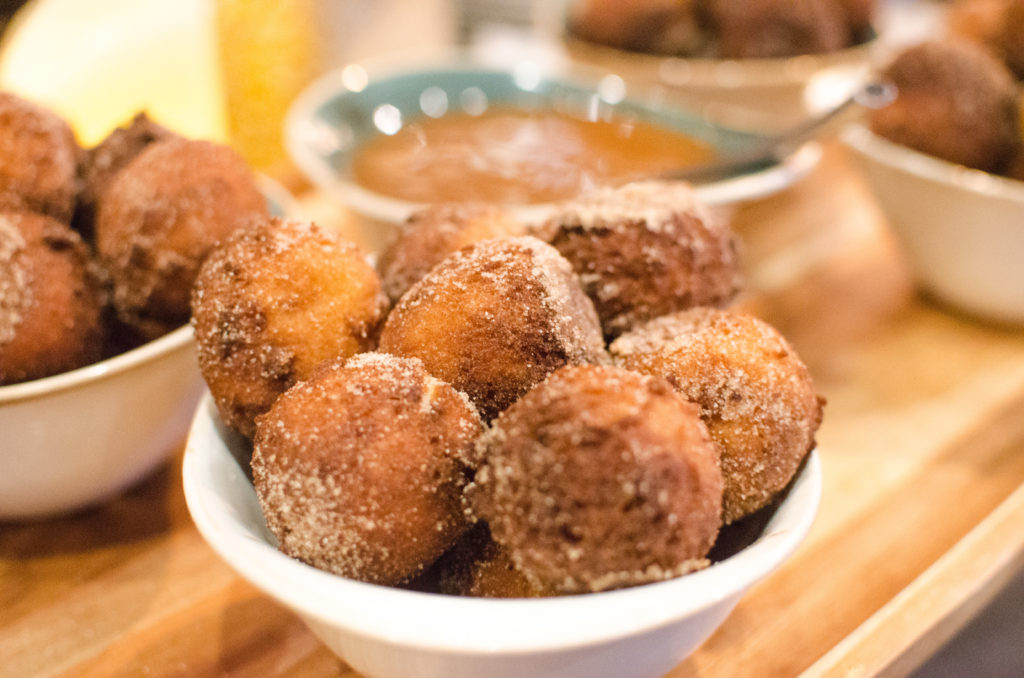 While the event was going on and before the presentation, they had several appetizers and desserts to snack on! The Bacon in a Glass is phenomenal! It's one of my favorite appetizers that I've ever had! It's honey bourbon, sugar glazed bacon with a peanut butter accompaniment. Some people may think that dipping bacon in peanut butter is rather strange, but it isn't!! It's absolutely delicious and something that is highly addicting. Trust me!
[RELATED] A Tasting With Brent Elliott at OBC Kitchen | Master Distiller of Four Roses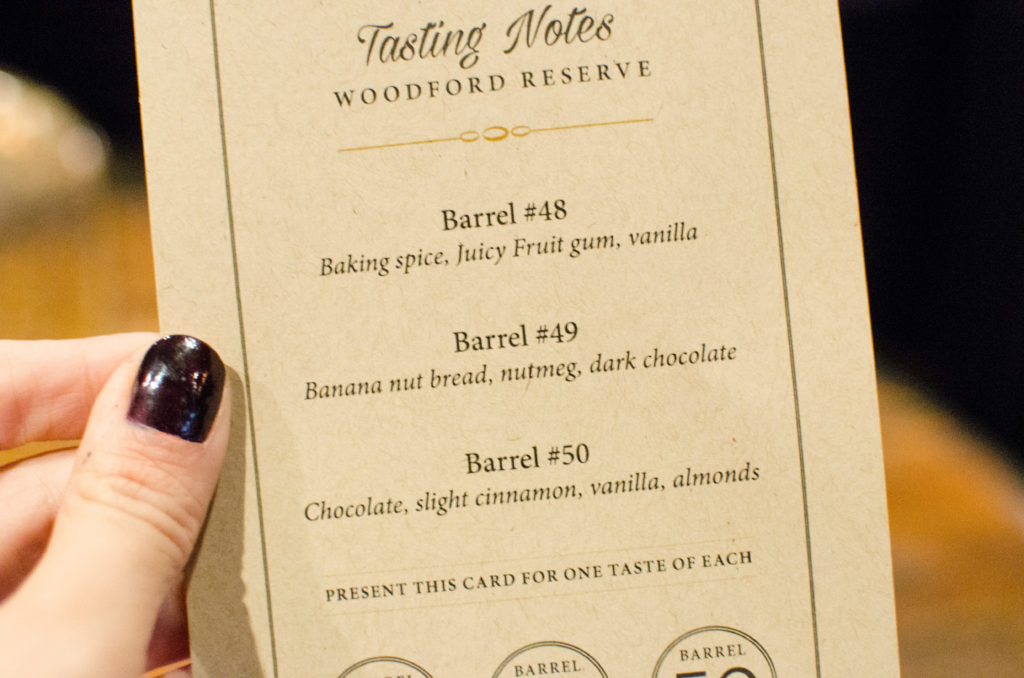 In addition to all the yummy eats, we watched a short presentation and toasted to the 50th barrel. There were also three tasting stations with three tasting from the different barrels. As you can see each barrel had different tasting notes given by the Master Taster. Barrel #49 was my favorite and #48 was my favorite for the nose!
If you went to the event, what was your favorite? Or if you have tried one of the barrels, which have you tried?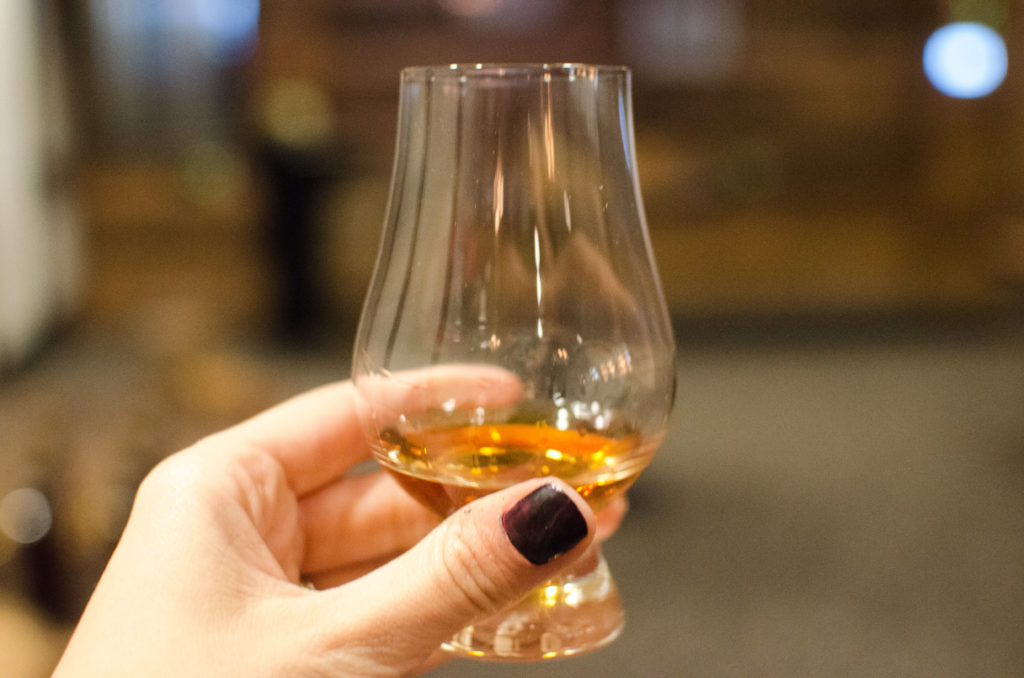 [RELATED] Celebrating 50 Years With Brand Ambassador Al Young of Four Roses
Sadly, my husband missed another chance to go with me to OBC Kitchen for an event. He is usually working. I always have been telling him how great it is and how we should go. Later this month, I'm going to treat him to dinner and drinks for his birthday!!
Cheers!