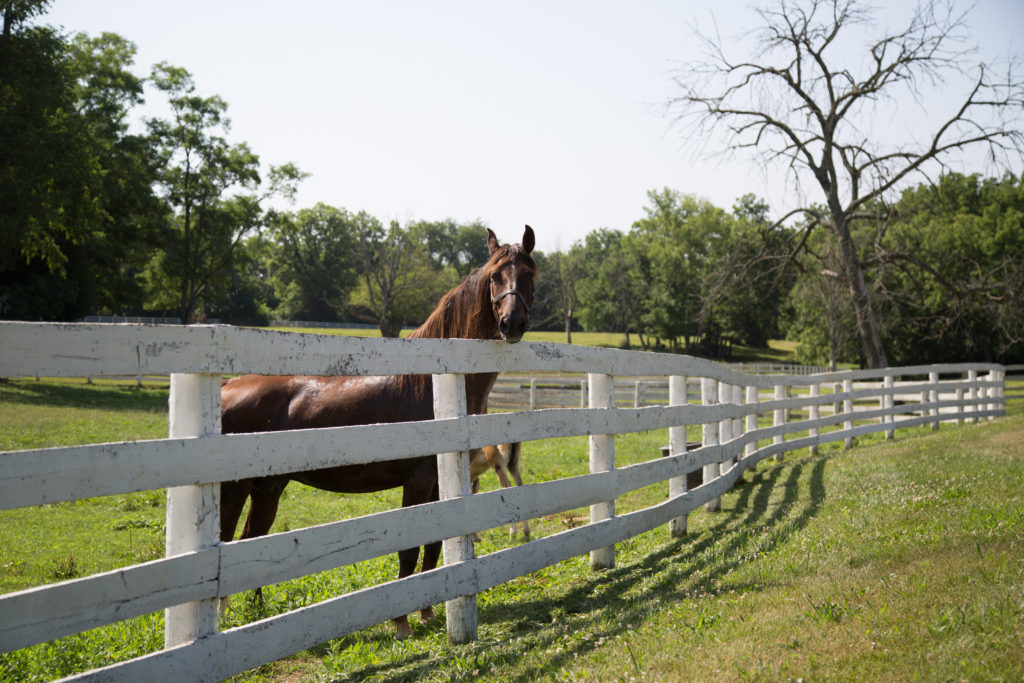 Back in June, I worked with Shelby County Tourism to explore what all Shelby County had to offer. To be honest, I really hadn't spent too much time in Shelby County, or even Shelbyville, except for the events that I've attended at Jeptha Creed. Shelbyville is a short drive from Lexington (only about 45 minutes). If you look around wherever you live, whether it's the city you live in or another state, you can find hidden gems where you may least expect it!
For the "Shelby County Social Mixer & Travel Event" trip, they gathered a few bloggers/influencers to experience the beauty and fun of Shelby County together. I'm also lucky that my husband was allowed to tag along on this trip, so he could take part in the fun.

Fabulous In Fayette is occasionally gifted items to try and/or compensated in exchange for a post.  Any collaborative post will be disclosed as a collaboration or partnership. Regardless of receiving a gifted item and/or compensation, my thoughts and reviews are 100% my own. 
Arrived at the Holiday Inn:
We began our morning bright and early by checking into our hotel rooms at the Holiday Inn. We were surprised with some goodies and even received a metal keychain that was engraved with our website name.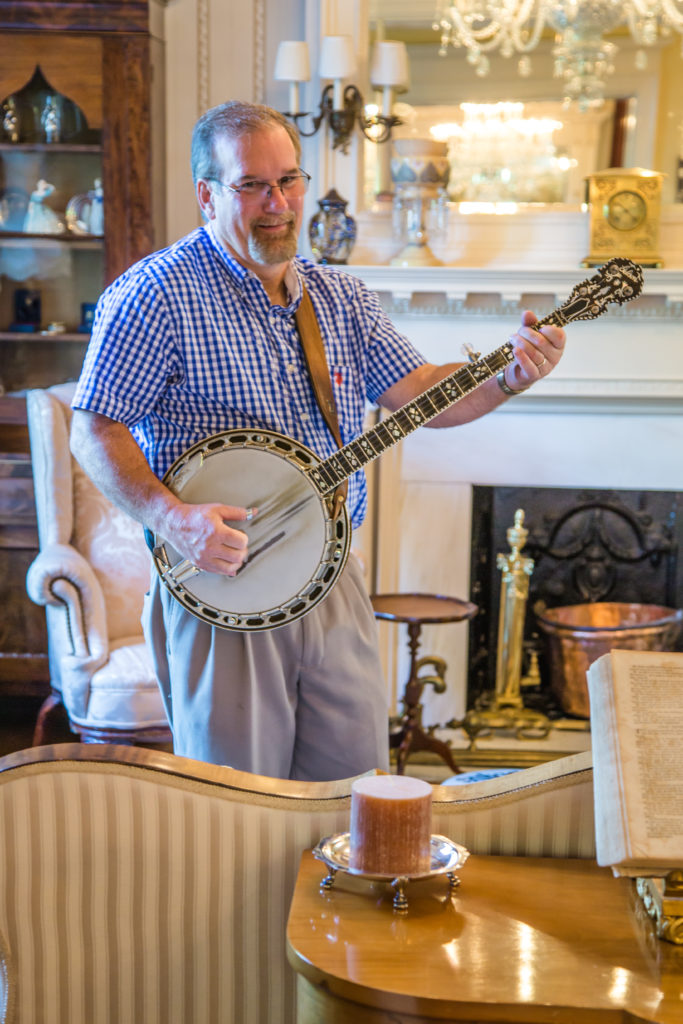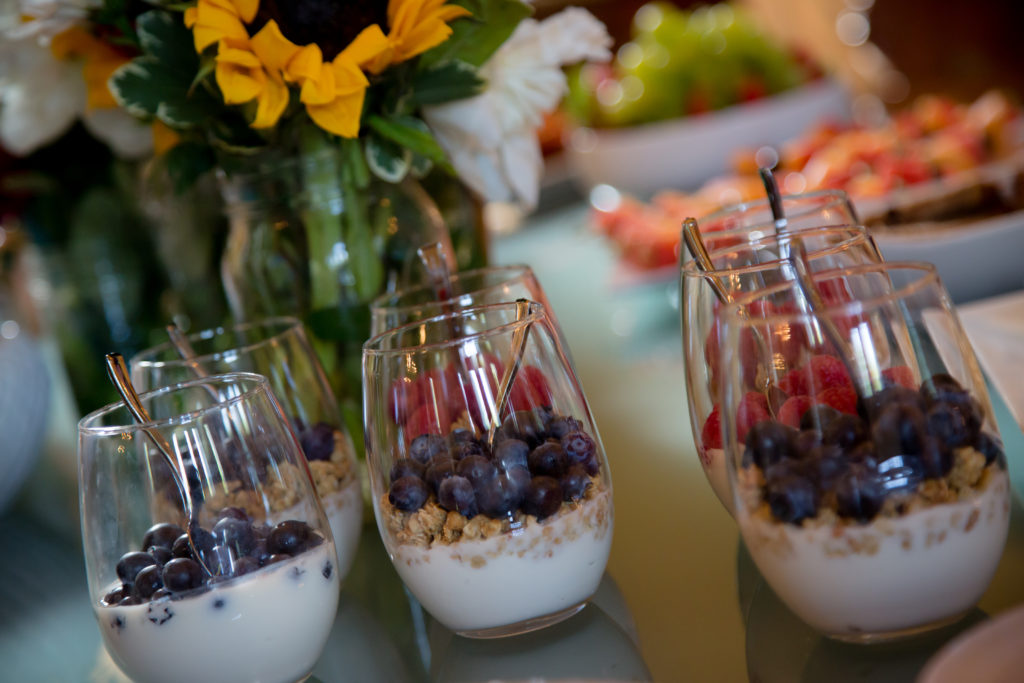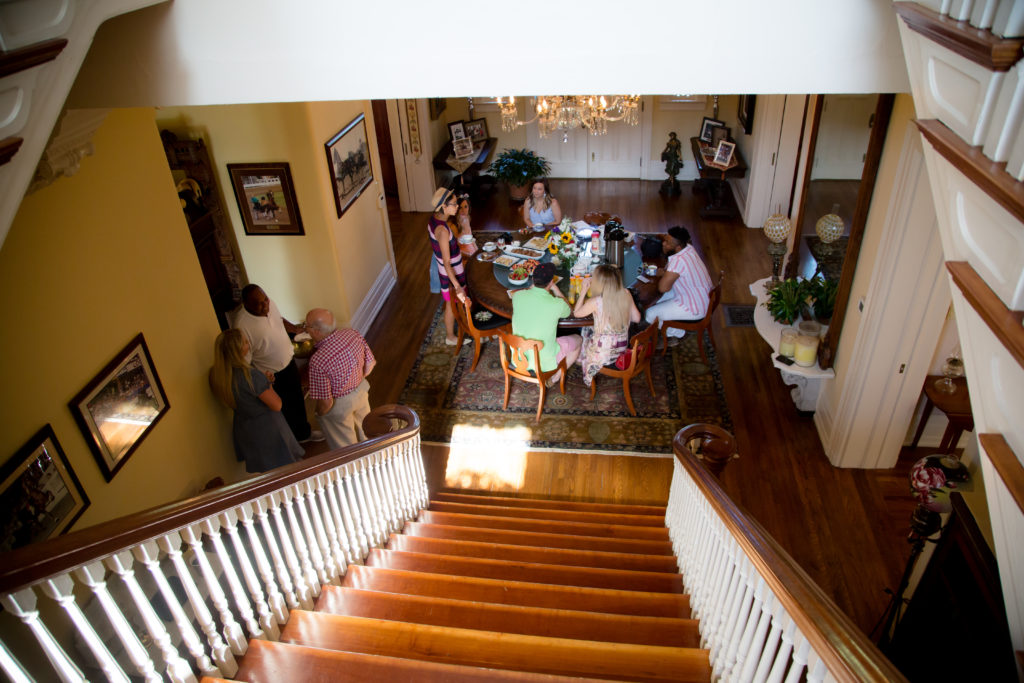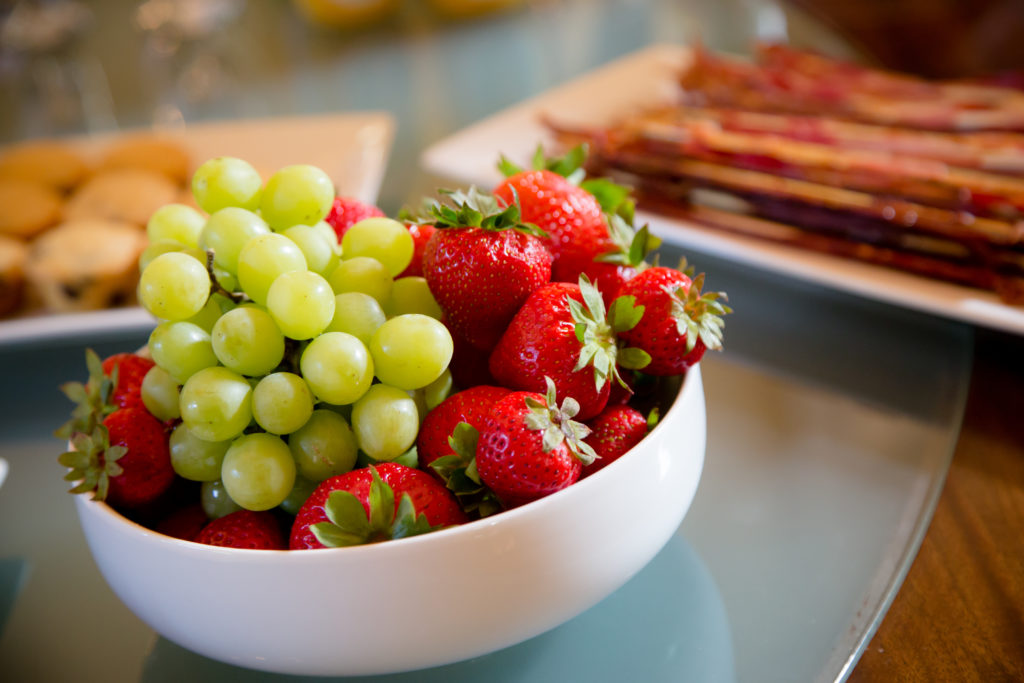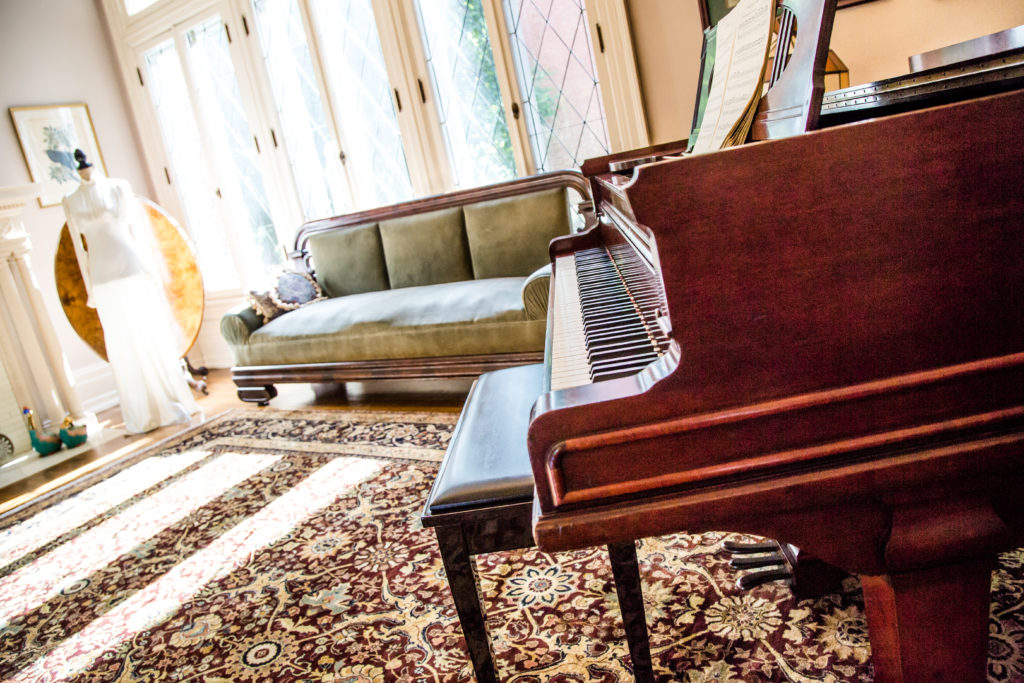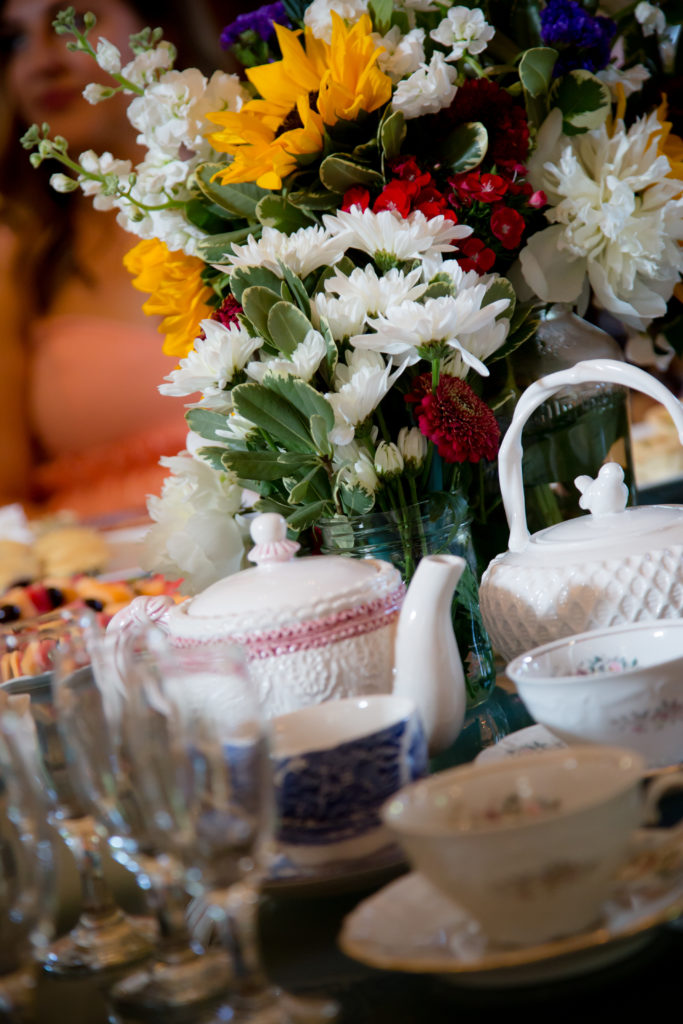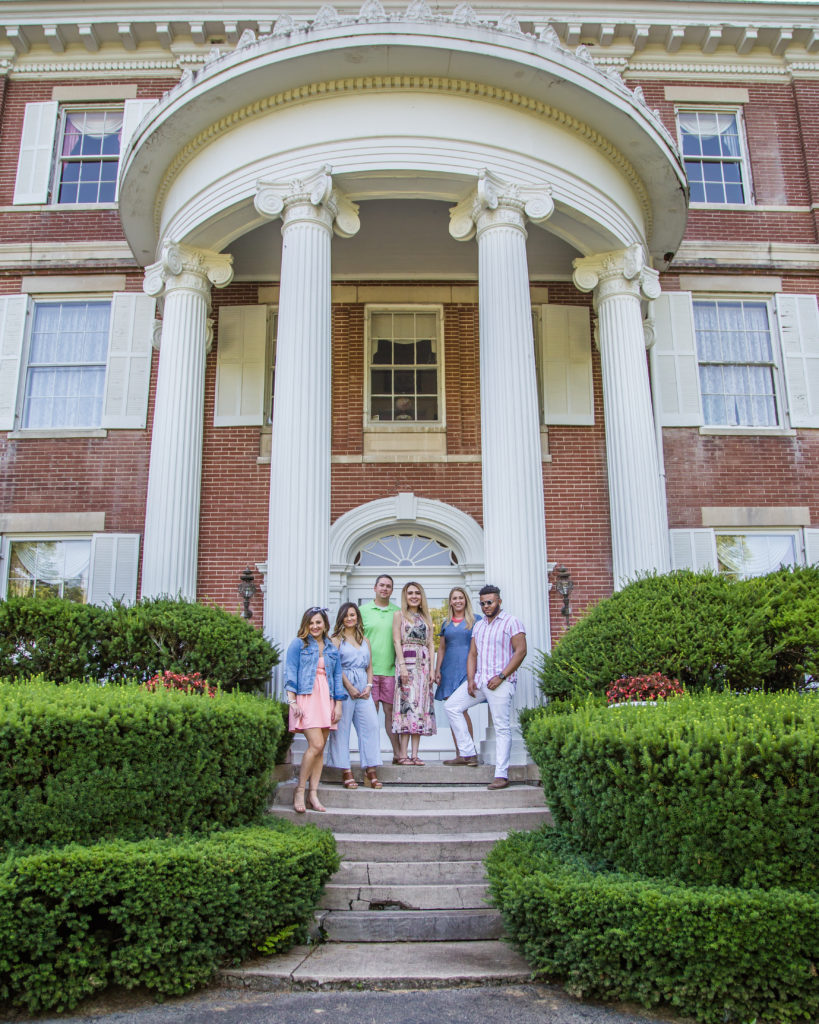 Welcome Reception at Undulata Farm:
Our first stop was the Welcome Reception at Undulata Farm. There we got to eat breakfast, listen to Bluegrass music, and get to know one another, as well as learn more about the farm itself and the show horses. I live in Lexington, Kentucky and it's the "Horse Capital of the World." When thinking of Kentucky, I'm sure lots of people first think of Thoroughbreds, horse racing, or the Kentucky Derby. Well, here at Undulata Farms, they breed a different type of horse.
Lexington may be the 'Horse Capital of the World,' but Shelbyville is the 'Saddlebred Capital of the World!'
Click To Tweet
Shelbyville, Kentucky is actually known as "The American Saddlebred Capital of the World." Shelbyville is home to many of the country's best breeding and training facilities when it comes to American Saddlebred horses. Since the mid-1800s, this particular breed of horse has played a prominent part in the U.S. horse show industry, and is called the "peacock of the horse world".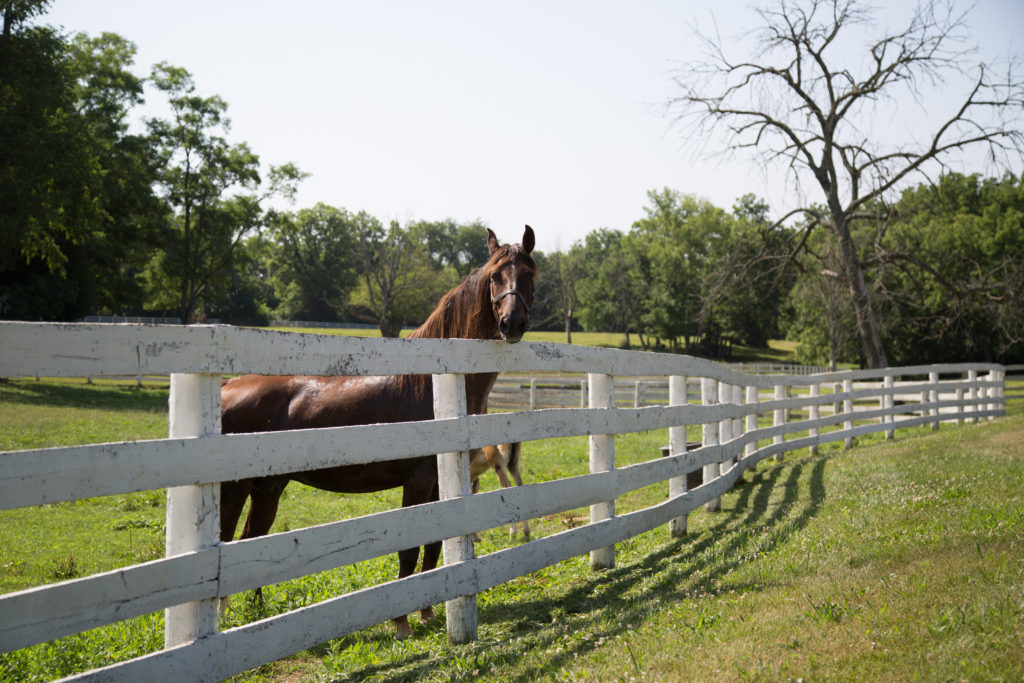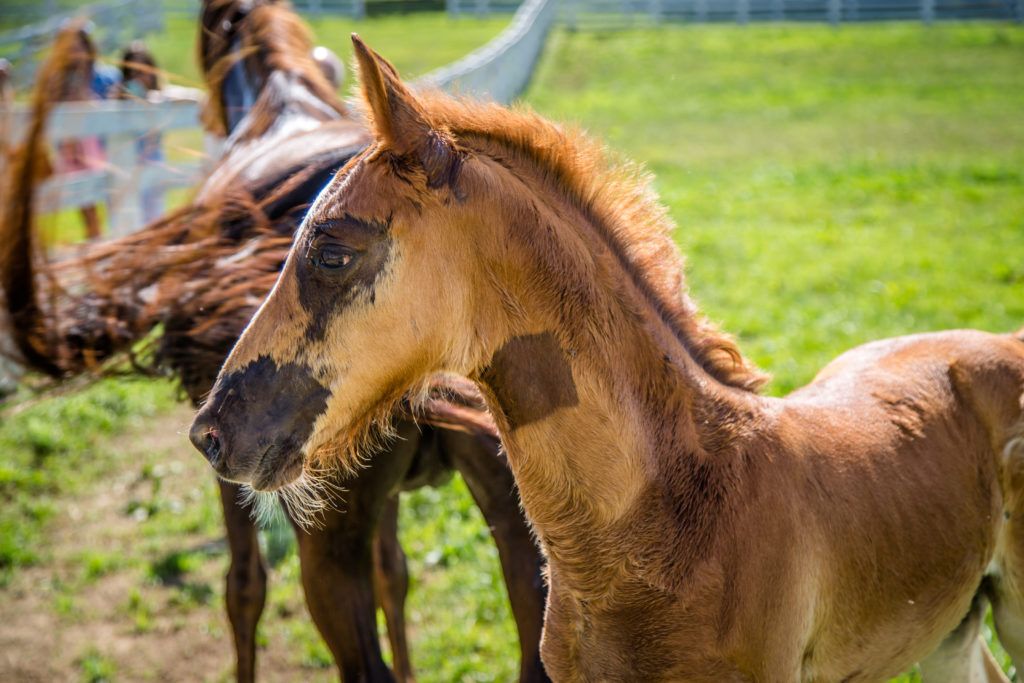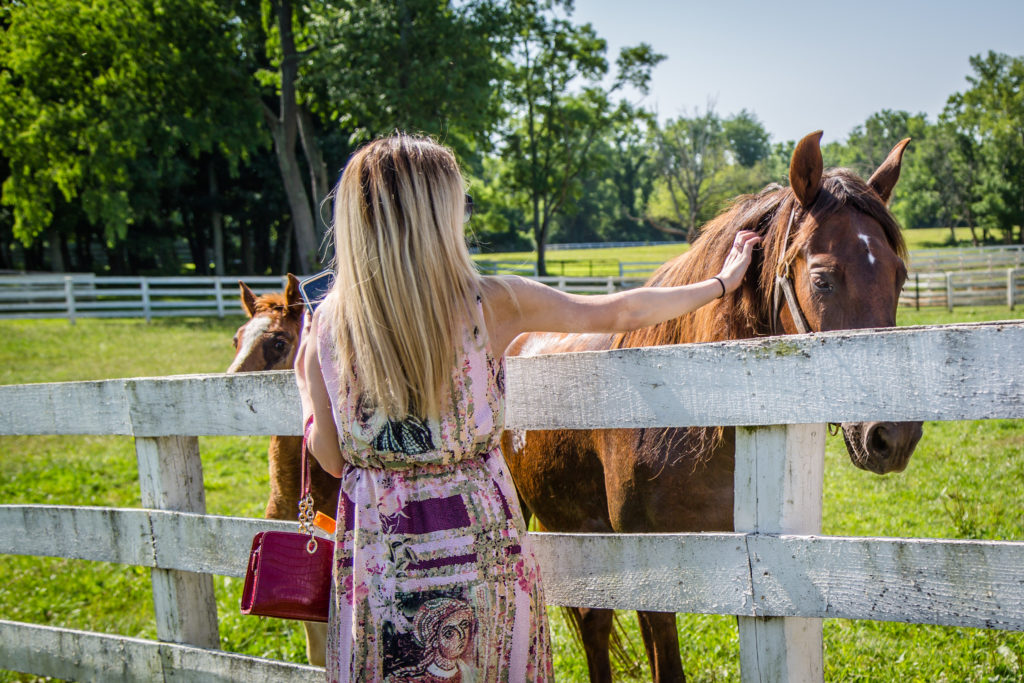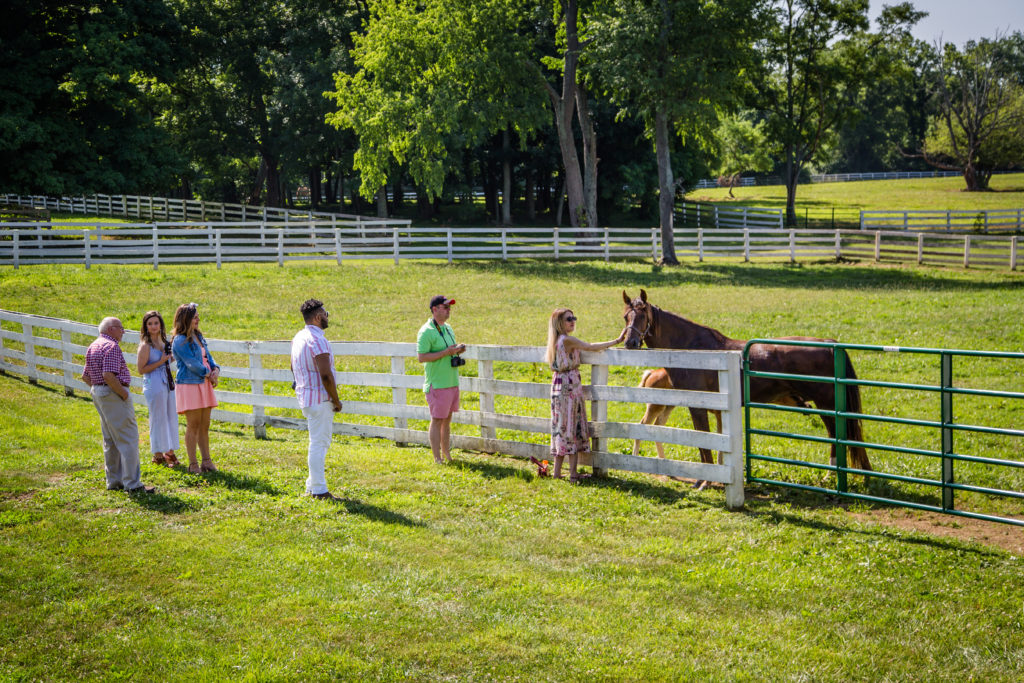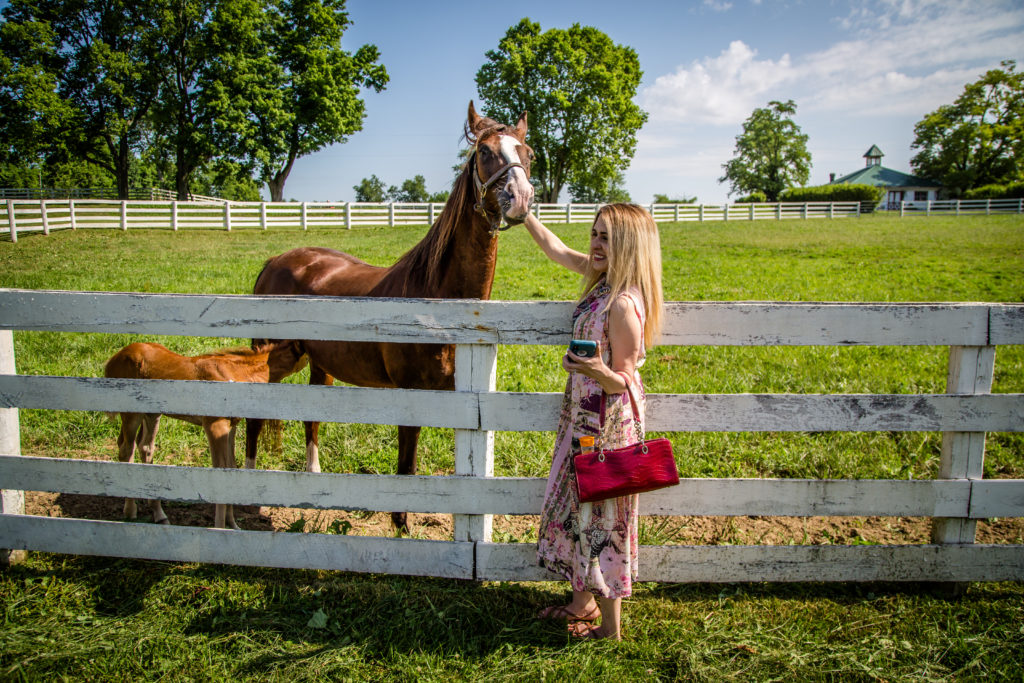 What exactly is a Saddlebred horse??
An American Saddlebred Horse is "any of a breed of 3-gaited or 5-gaited saddle horses developed chiefly in Kentucky from Thoroughbreds and smooth-gaited stock." Basically, an "American Saddlebred" is a show horse. They are beautiful, large, carefully bred and trained animals with gentle natures and a high-stepping, regal bearing. American Saddlebreds are known as the "peacock of the horse world." The only breed originally conceived in this state is the American Saddlebred. The gentleman who founded the farm (Undulata), was one of the originators of the breed. The show horses trained there have a storied history stemming back to the 1800s. Today, they still dazzle at the world championships at the Kentucky State Fair.
Shopping at the Outlet Shoppes of the Bluegrass in Simpsonville, Kentucky and Lunch at Johnny Rockets
After our visit to Undulata Farm, we got to spend time shopping at the Outlet Shoppes of the Bluegrass. We only had an hour, so it didn't leave too much time to go shopping. I made J. Crew my first priority and was able to find scalloped shorts that were 50% off, so I bought two pairs; black and the perfect shade of blue for the girl living in the BBN (Big Blue Nation). Out of the stores I went to, J. Crew had the best deals, so my husband and I will definitely be going back one weekend to add new things to our wardrobe.
After shopping, we were treated to a meal at Johnny Rockets. You can never go wrong with burgers, fries, and shakes!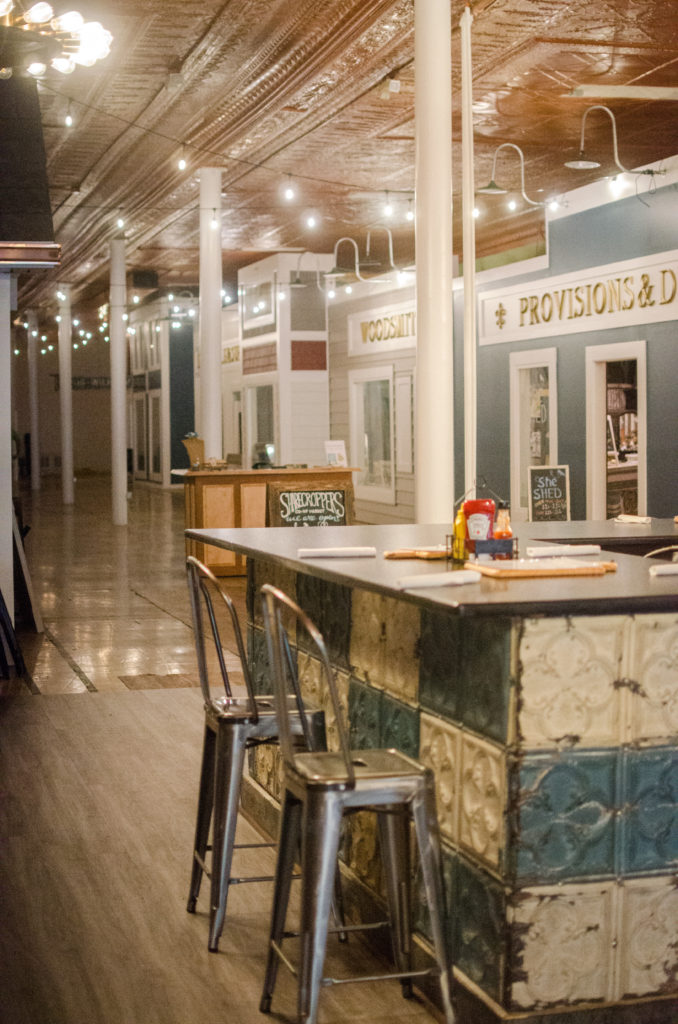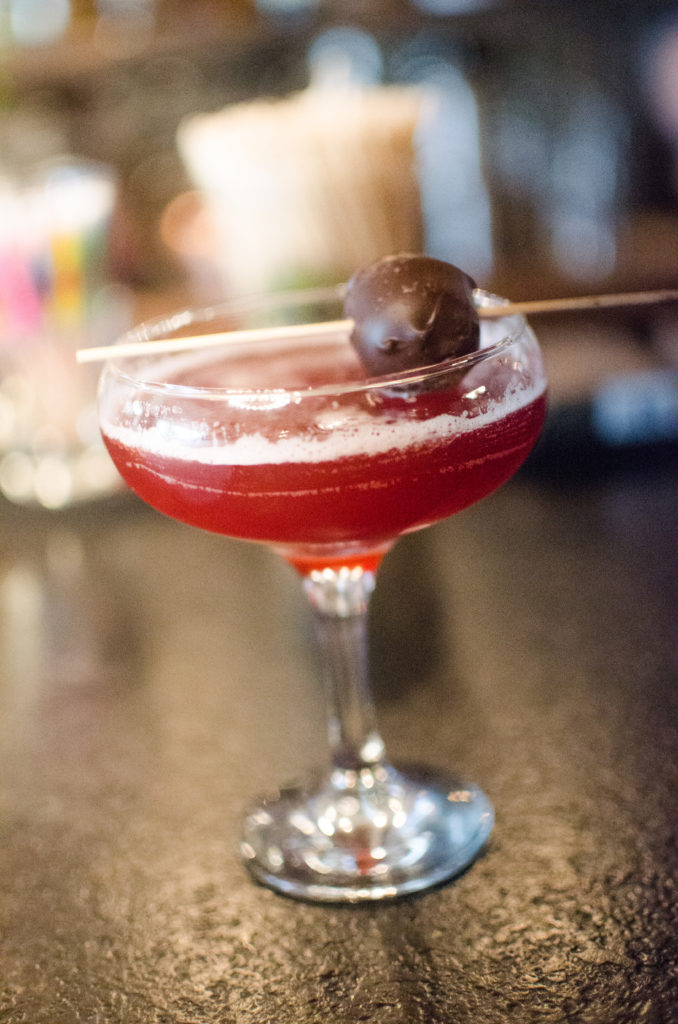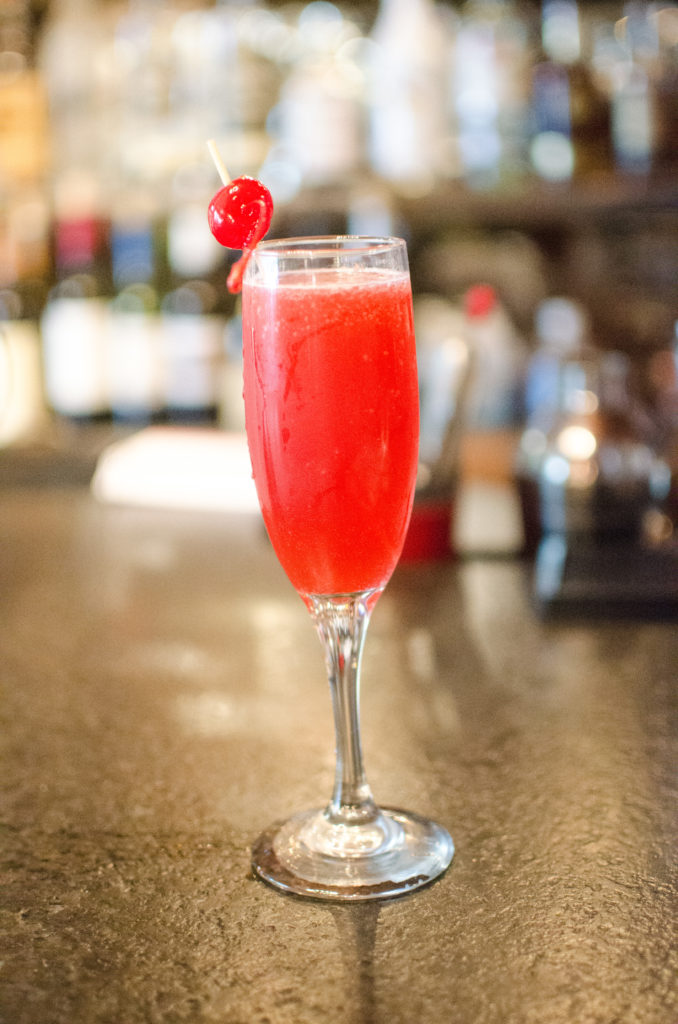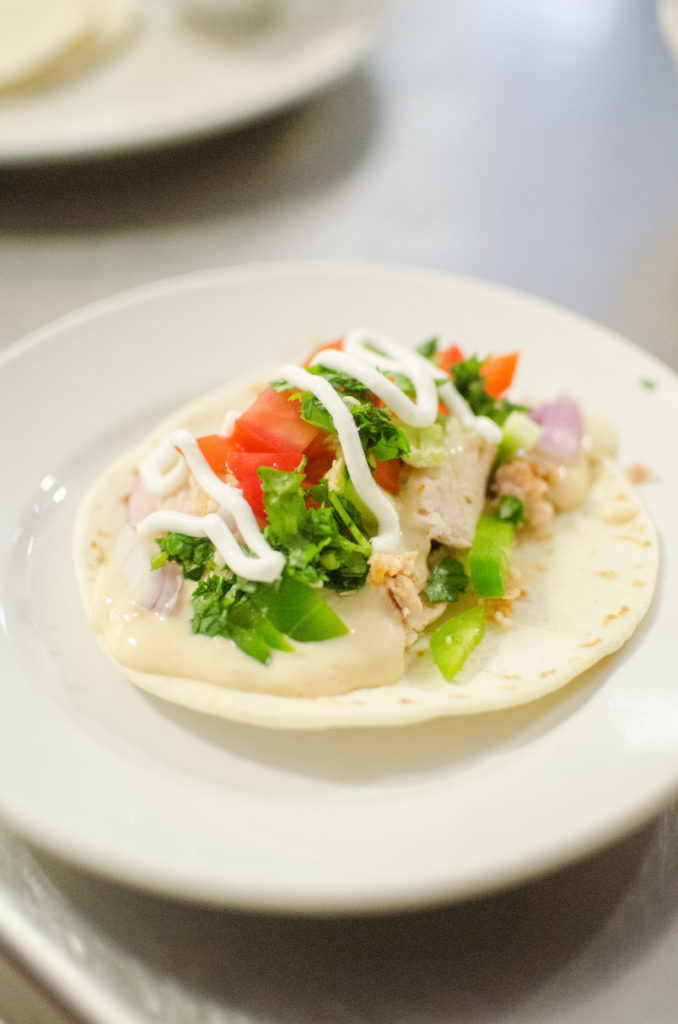 Breakout Session: Bourbon Kitchen at 524
After lunch, we all departed from each other to our respective breakout sessions that we picked. I'm a huge lover of food and bourbon, so I wanted to attend the one at Bourbon Kitchen at 524, a restaurant located in downtown Shelbyville that opened recently this year; April 2018 to be exact.
Bourbon Kitchen at 524 has a full 50-bourbon bar, signature dishes, all-inclusive menu featuring locally-sourced ingredients, and a welcoming community gathering space. Rabbit Hole, Woodford Reserve, and Barterhouse Kentucky Straight Bourbon Whiskey are among the restaurant's 50 bourbons. Bourbon caprese chicken, espresso bourbon-glazed steak, and a honey bourbon pork chop are among their signature dishes. The pork and breakfast meats are sourced from Buckler Farms in Eminence, Kentucky, and they plan to partner with other farms in Kentucky in the future.
While we were there, we got to learn about their Mocktails and the Mocktail Project. The Mocktail Project is a movement whose mission is to offer a choice, hope and inclusion. One dollar of each Mocktail sold gets sent back to the S.V Foundation. The organization puts this money right back into the community and provides recovery to our most at-risk and vulnerable citizens.
"The Mocktail is the original crafted non-alcoholic beverage option that first became popular during the 1920s throughout the prohibition era. Without the accessibility to alcohol, it was the Mocktail that became the alternative drink of choice for friends and families when ordering a crafted beverage. Today, the Mocktail has been elevated to the same art form as your favorite cocktail's for the individual choosing to be without alcohol." – The Mocktail Project
I chose the Koka Bucha, which is Elixir Kombucha, chocolate Bitters, cherry grenadine, garnished with a chocolate covered cherry. My husband chose the Gingerberry Splash, which is Elixir Kombucha with a hint of sweet cherry & basil. The drinks were delicious and are perfect if you are wanting a drink, but not wanting to drink alcohol.
The bourbon menu that the restaurant developed was from community feedback. Combining the owners favorite foods and spending quality time in the kitchen crafting them into original dishes, is how the dinner menu was created.
The words artistic, personal, and funky can be used to describe the restaurant's interior. The community table is made from reclaimed barn wood from Frankfort. There are three additional handmade wooden tables, "electrocuted" to imprint a pattern, feature bonsai tree designs. Near the bar, you can find an Old Charter Bourbon billboard that previously sat along Interstate 64 in Shelby County. An entire wall is devoted to chalkboard paint and art created by the owners.
Bourbon Kitchen at 524 plans on hosting community events, which include a weekly Sunday brunch, monthly live music, date nights and a variety of community-focused parties. The space will also be available for private parties after 3 pm on Sundays and anytime on Mondays.
Once we finished our mocktails, we headed back to the kitchen to see how the Tequila Lime Street Tacos were made. The tacos are made with flour tortillas and loaded with tequila lime seasoned pork, tomatoes, jalepenos, red onion, queso, sour cream, and cilantro. We even got to sample them! My husband and I plan on going back here for a weekend date, because their 524 Burger, the Main Street Hot Brown, and their Kentucky Club Chicken and Waffles all sound delicious!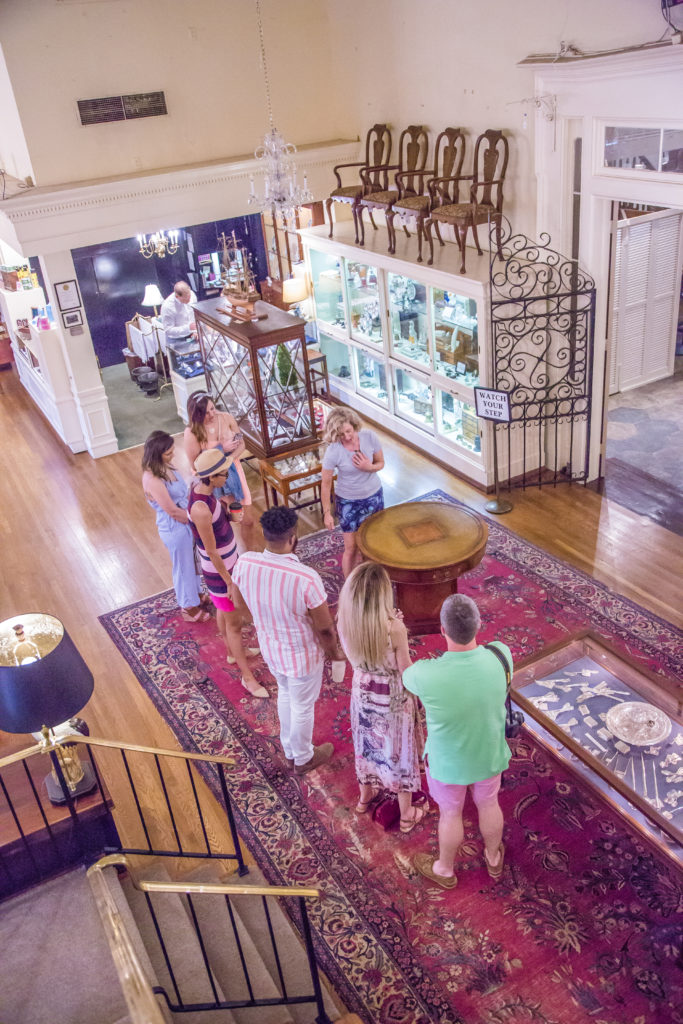 Breakout Session: Urban Loft and Science Hill/Wakefield Scearce Galleries
Since my breakout session at Bourbon Kitchen at 524 ended early, I met up with everyone else next to see part of the Urban Loft. Once we were finished admiring the Urban Loft, we headed over to Science Hill. Science Hill is chocked full of history. During 1825 until 1939, it was an outstanding preparatory school where girls all over the nation came to learn.
The Gallery, the Courtyard, and the Dining Room are the three major sections that make up Science Hill. The Gallery still serves in its original retail capacity: selling primarily British antiques to the American public. When visiting the Courtyard, you will find its home to five shops. These shops sell fashionable apparel, silver, linens, and even Christmas ornaments. The Dining Room makes use of the original kitchen and dining hall to serve dinner to any guest of this historic place.
One of the largest collections of antique English furniture, antique silver, and antique home decor in the United States is found at Science Hill.
Science Hill Inn is not simply a restaurant. It is a Kentucky tradition in fine Southern Dining
Click To Tweet
The Red Lion is a pub located behind Science Hill. It reopened after 40 years! it's a small space and can only hold about 25 patrons. The Red Lion features speciality beers and hearty foods. Their menu is small but everything on it sounds delicious. They have everything from Pig on a Stick to German Banh Mi to a Much Gouda Burger to Fried Chicken!
Also, inside of Science Hill is a restaurant.  Like I mentioned above, Science Hill was an outstanding preparatory school that ran from 1825 until 1939. Today, Science Hill is best known for its dining room – a restaurant in the finest Kentucky tradition. Their food is Southern, everyday style food made from fresh ingredients from local farms makes our menu reminiscent of Mom's home cooking.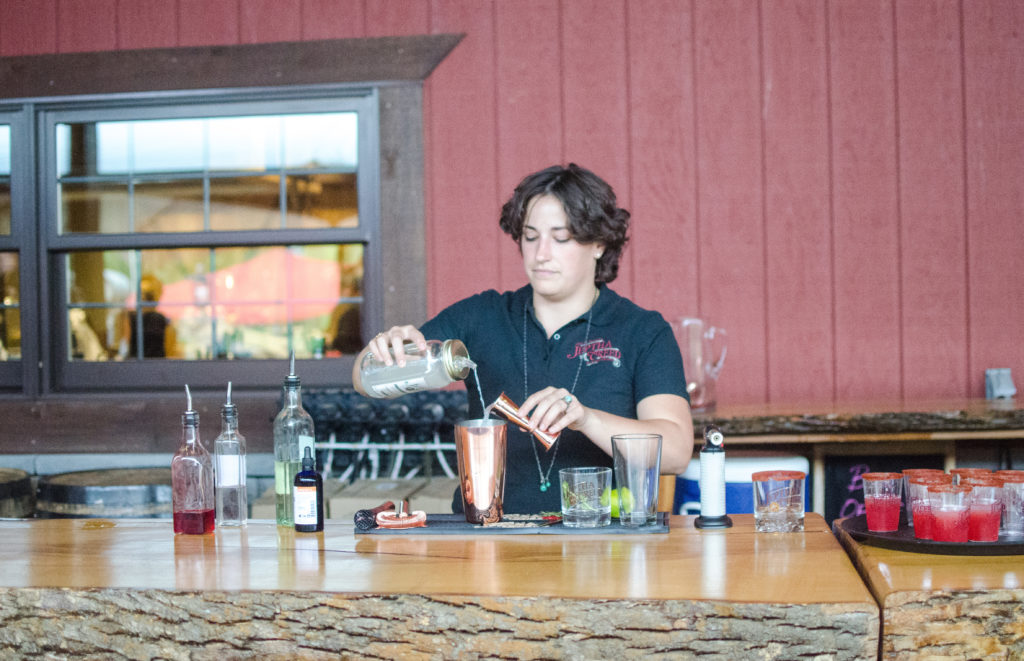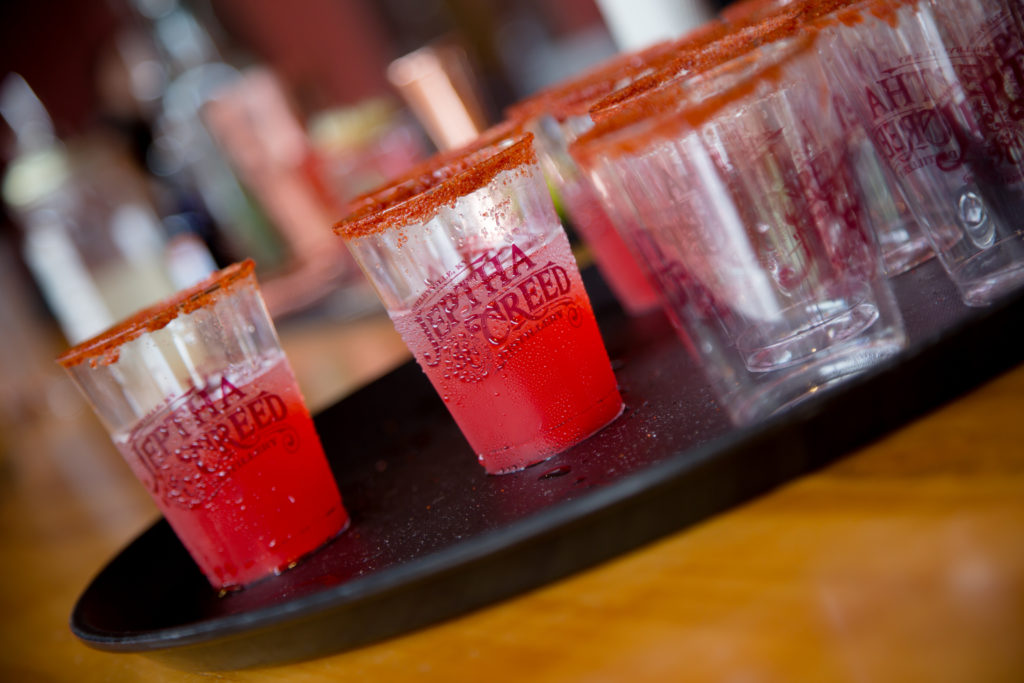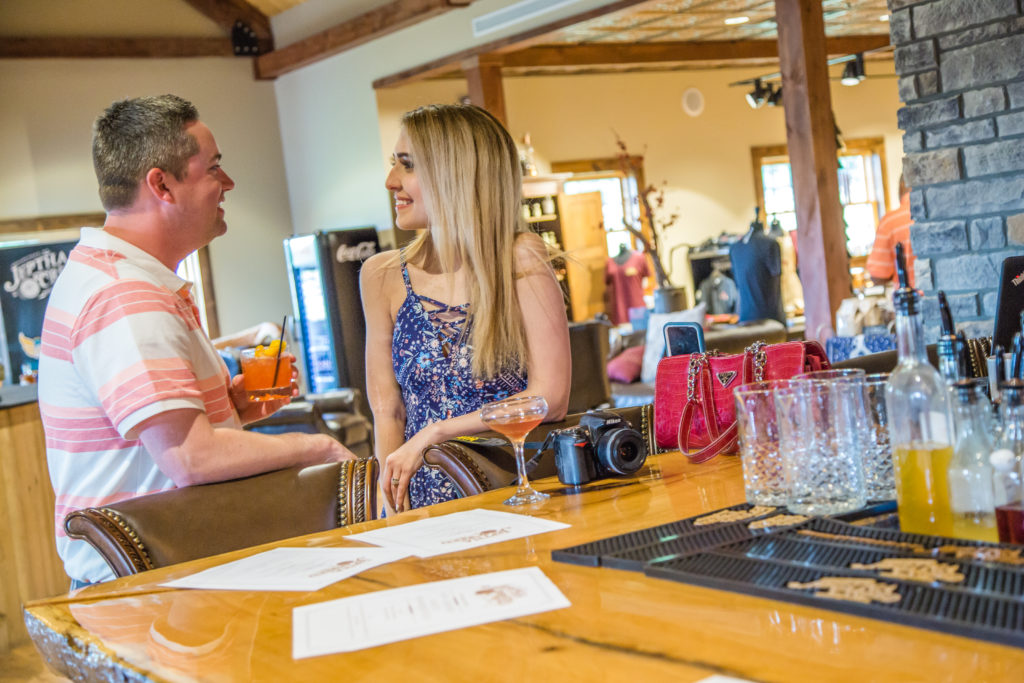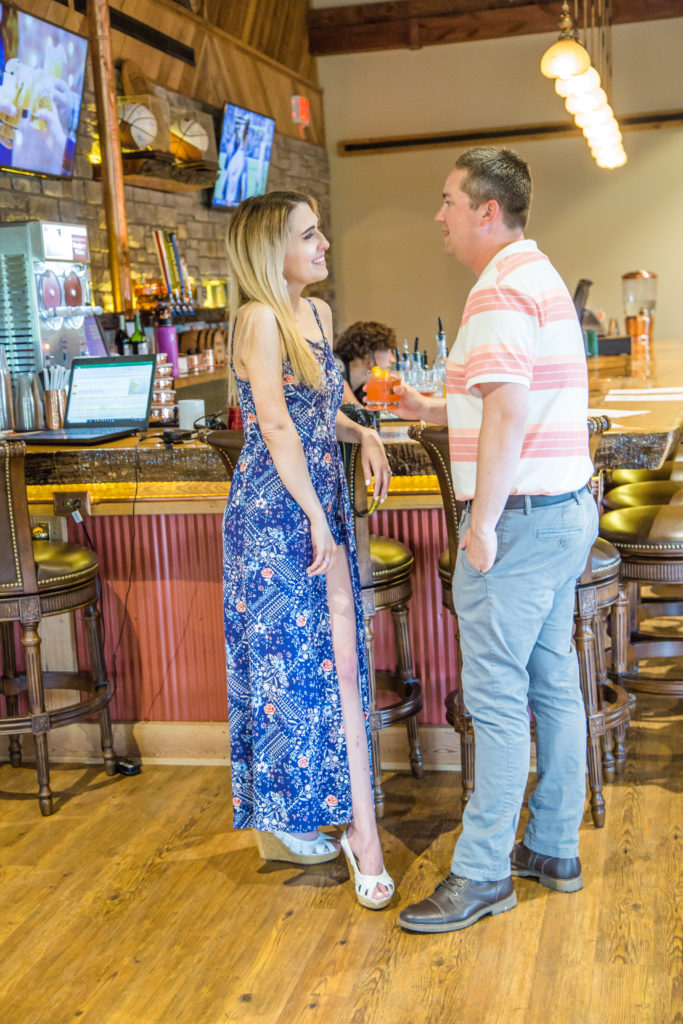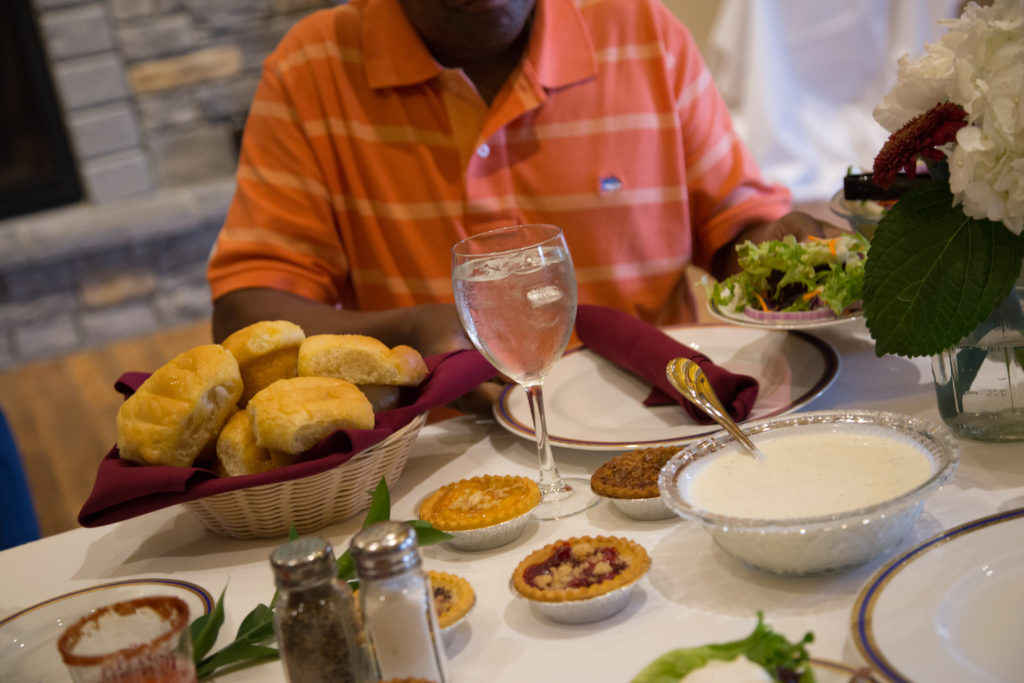 Tour at Jeptha Creed Distillery, Dinner, and a Performance of Love, Loss, and What I Wore
I've been to Jeptha Creed several times for a few different events and I've always had such fun there! Jeptha Creed is a craft distillery located in Shelbyville, Kentucky. It's easily seen off of I-64 and is off Exit 32. Jeptha Creed specializes in bourbon, whiskey, vodka, and moonshine. This distillery is owned and operated by mother and daughter duo Joyce and Autumn Nethery. Jeptha Creed sits on 64 acres of land, where they grow the Bloody Butcher Corn that is used in all of their products. The corn is open-pollinated, non-GMO and the family has been growing it ever since 1845.
We were welcomed with a cocktail of our choice and then we began the tour, which was something that I hadn't done there before!
[RELATED: Learning the Art of a Cocktail at Jeptha Creed Distillery]
All of us bloggers, influencers, and guests was provided a family style dinner by Claudia Sanders. Sanders may sound like a familiar name to you, and you would be right if you were thinking of Colonel Sanders. In 1959, Colonel Sanders moved from Southeastern Kentucky to Shelbyville with his wife, Claudia. Before this, he had spent many years in Corbin, Kentucky developing his now world-famous chicken recipe. I'm sure you have heard of it… KFC, anyone? His move to Shelbyville was prompted by the opening of Interstate 75 which bypassed Corbin and his restaurant. However, it was from this very building that Kentucky Fried Chicken grew into a world-wide organization. Blackwood Hall, a 125 year old dwelling is adjacent to the Dinner House and served as the Sander's residence and the base of operation for Kentucky Fried Chicken after their move here. The expanding business soon brought a need for office and warehouse space, so they constructed a building, later to become Claudia Sanders Dinner House that burned down in May 1999. However, the building was rebuilt, with expanded facilities for hosting private parties and conferences.
[RELATED: "Ground to Glass" Cocktail Class at Jeptha Creed Distillery]
As a gift, they provided us with the Marion Kay Chicken Seasoning Plus Blend. It is well attested that Harland Sanders asked Bill Summers of Marion-Kay Spices in Brownstown, Indiana, US to recreate his secret blend of 11 herbs and spices. While alive, Sanders recommended the Marion-Kay seasoning to franchisees over the corporate version, as he believed the latter had been made inferior by its owners. In 1982, after Sanders' death, KFC brought a lawsuit against Marion-Kay and the latter was barred from selling its mixture to KFC franchises. The Marion-Kay seasoning is still sold under the name "99-X," and according to Sanders biographer Josh Ozersky, it is indistinguishable from the original KFC recipe.
We watched the play, "Love, Loss, and What I Wore" put on by the Shelby County Community Theatre while we ate. "Love, Loss, and What I Wore" is a play written by Nora and Delia Ephron based on the 1995 book of the same name by Ilene Beckerman. It is organized as a series of monologues and uses a rotating cast of five principal women. The subject matter of the monologues includes women's relationships and wardrobes and at times the interaction of the two, using the female wardrobe as a time capsule of a woman's life. A character called "Gingy" acts as the narrator. The show opens with her sketching various parts of her wardrobe that stir the most poignant memories. She weaves her life story among the other tales, describing her three marriages, "motherhood and the death of a child, each turning point marked by a particular item of clothing."
It was such a funny show and definitely something that ladies could relate to!
After a fun-filled day, we settled into our hotel room for a goodnight's rest!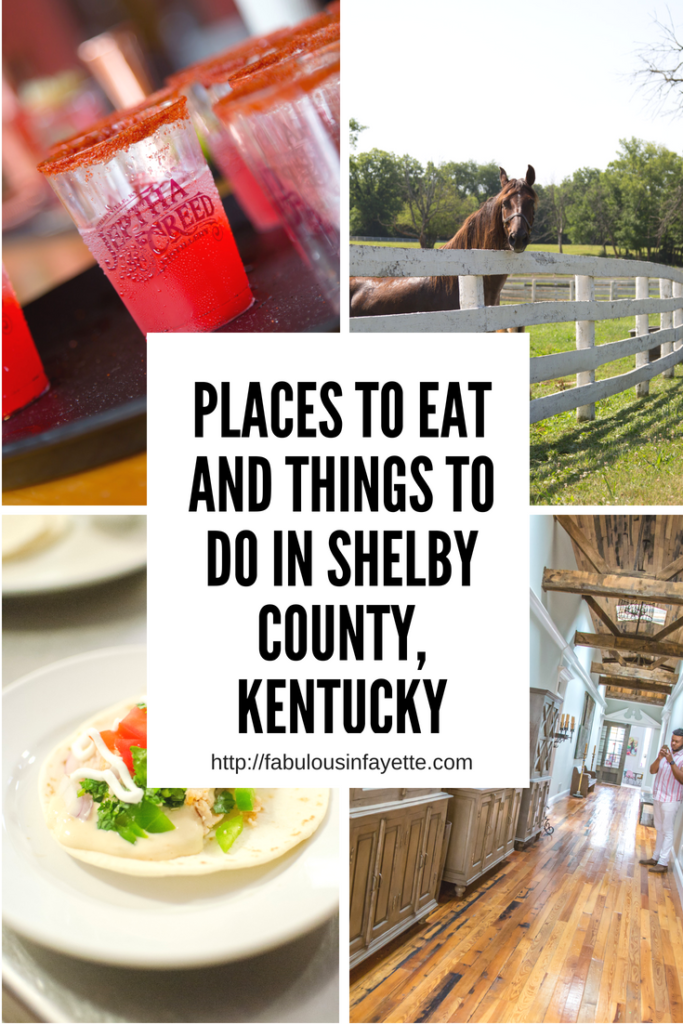 Until next time, Shelby County!