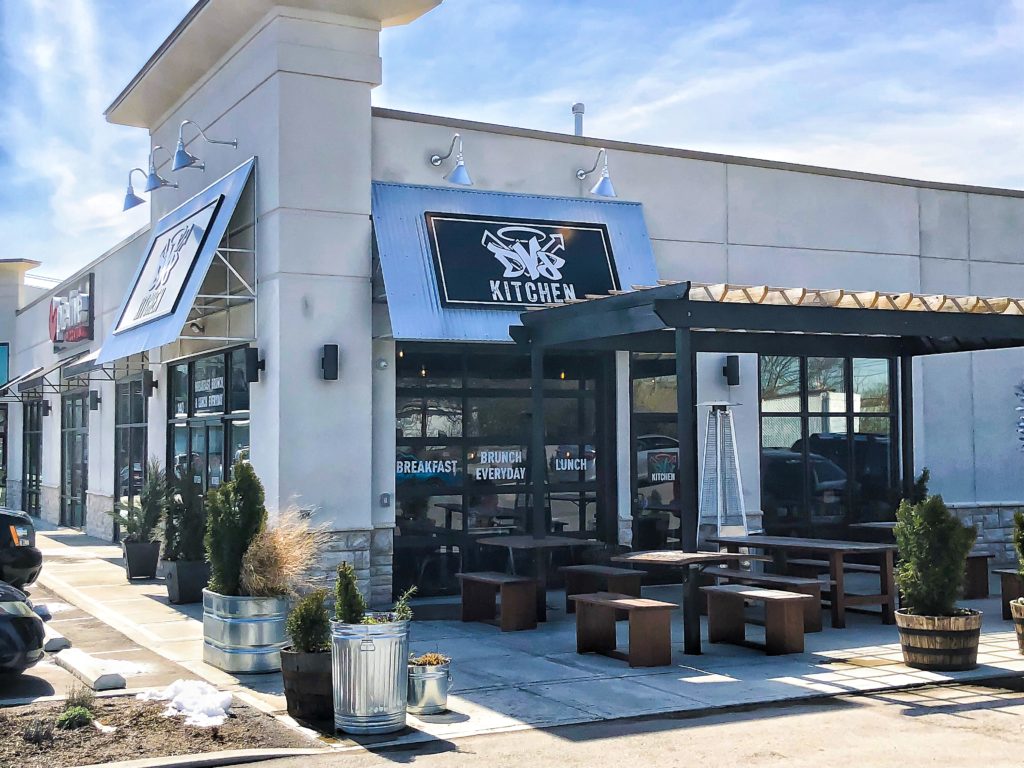 If you haven't been to DV8 Kitchen for breakfast or lunch, then you are missing out! DV8 Kitchen is located at 867 South Broadway #140 and is open Monday through Friday from 7:30am to 2:30am and Saturday and Sunday from 8am to 3pm. It was opened back in August by owner Rob Perez, who is also the owner of Saul Good.
"DV8 Kitchen is a fast-casual restaurant and bakery designed to deliver fresh, all natural, delicious food, while building relationships with our employees. Our hand-crafted cinnamon rolls, grilled peanut butter and jelly sandwich and orange marmalade chicken sandwich is truly "food that will change your life."
DV8 Kitchen is a special restaurant – one like you've never been to before. Their food is life-changing, in more ways than one. In what way, you ask?
From the moment you walk into DV8 Kitchen, you are greeted by friendly faces, which makes your experience there unforgettable. It can get crazy busy for lunch, but that is just a testament to the deliciousness of their food and their mission.
"DV8 Kitchen was developed and operates as a second chance employment opportunity for people who are trying to redirect their lives. People in the early stage of substance abuse recovery often find it difficult to find employers willing to take a chance on them. One out of three employees at DV8 Kitchen will be a second chance employee.  We believe by providing employment at DV8 Kitchen will lead to a life time ability to gain and maintain employment and deviate from their past lifestyle."
This is such a great mission, because everyone deserves a second chance!
Not everyone who works there will be in recovery, but some of the staff will be hired from several transitional housing programs around Lexington, such as Shepherd's House, The Lighthouse Ministries, Chrysalis House, the Hope Center, and Revive Life House in Jessamine County.
There's no need to worry about the wait, because once you order, your food will be brought to you quickly, so you can enjoy it. The Bakery at DV8 serves croissant style cinnamon rolls, sourdough bread, brioche buns, and southern biscuits that are all made from scratch. DV8 also uses their fresh baked products and fresh, all natural ingredients to create delicious menu items. They have everything from a Huevos Rancheros Sandwich to a Mediterranean Veggie Sandwich to a Orange Marmalade Chicken Sandwich and much more. See their menu: HERE.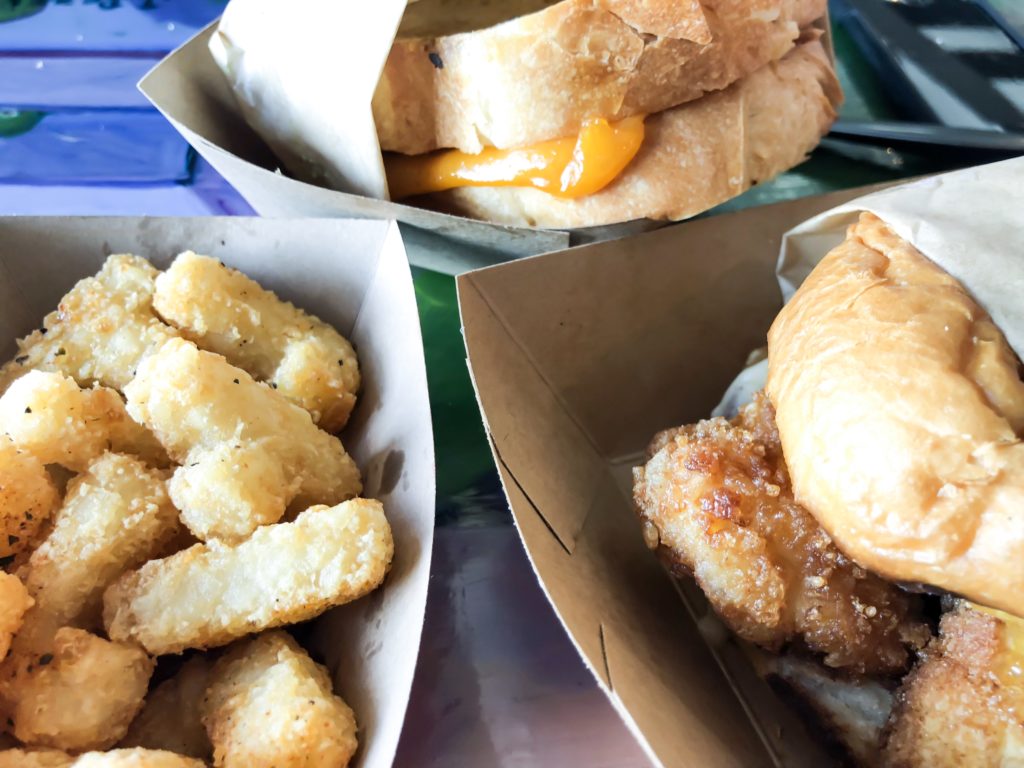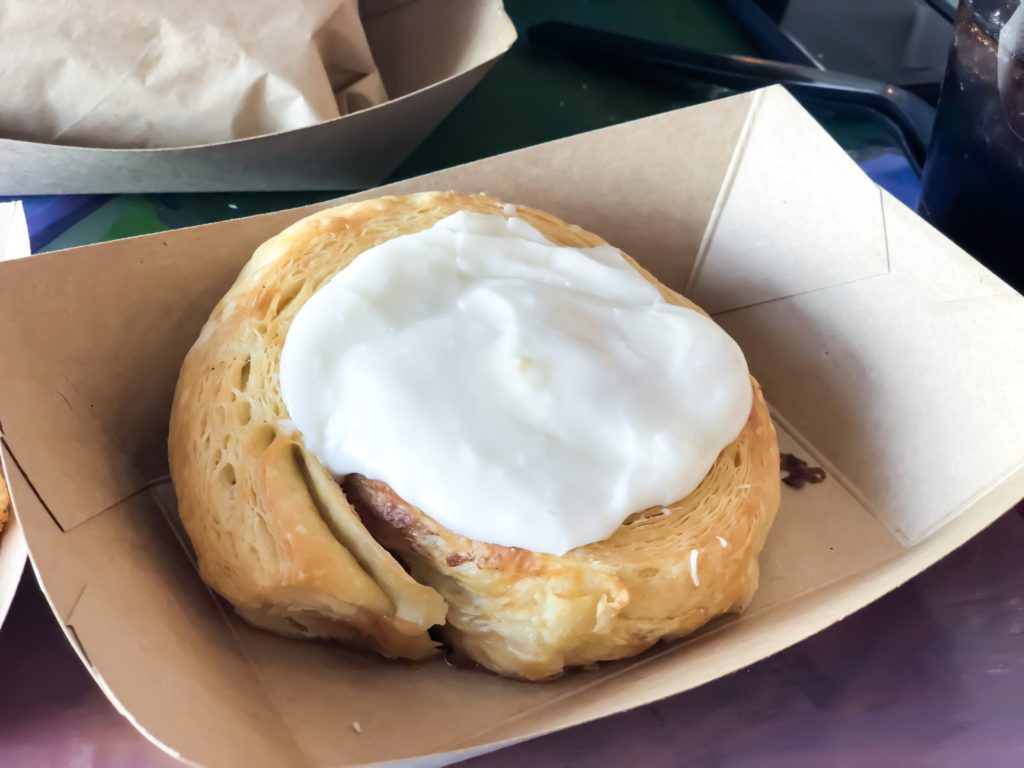 All the menu items are super affordable! For lunch, I got the Orange Marmalade Chicken Sandwich, which is all-natural fried chicken tenders, honey butter, and orange marmalade with tater tots (I can never resist getting tots!). I got the brioche bun, but you can also choose for it to be served on a southern biscuit. As always, it was super tasty! Next time, I plan on getting the Best Burger In Town, which is a burger with a fried over-medium egg, cheddar cheese, smoked bacon, caramelized onions, dijonaise sauce, lettuce, and tomato. My husband got the DV8 Grilled Cheese, which had cheddar cheese, bacon, avocado, and dijonaise sauce. We also couldn't leave without getting a Cinnamon Roll. The cream cheese frosting was so good!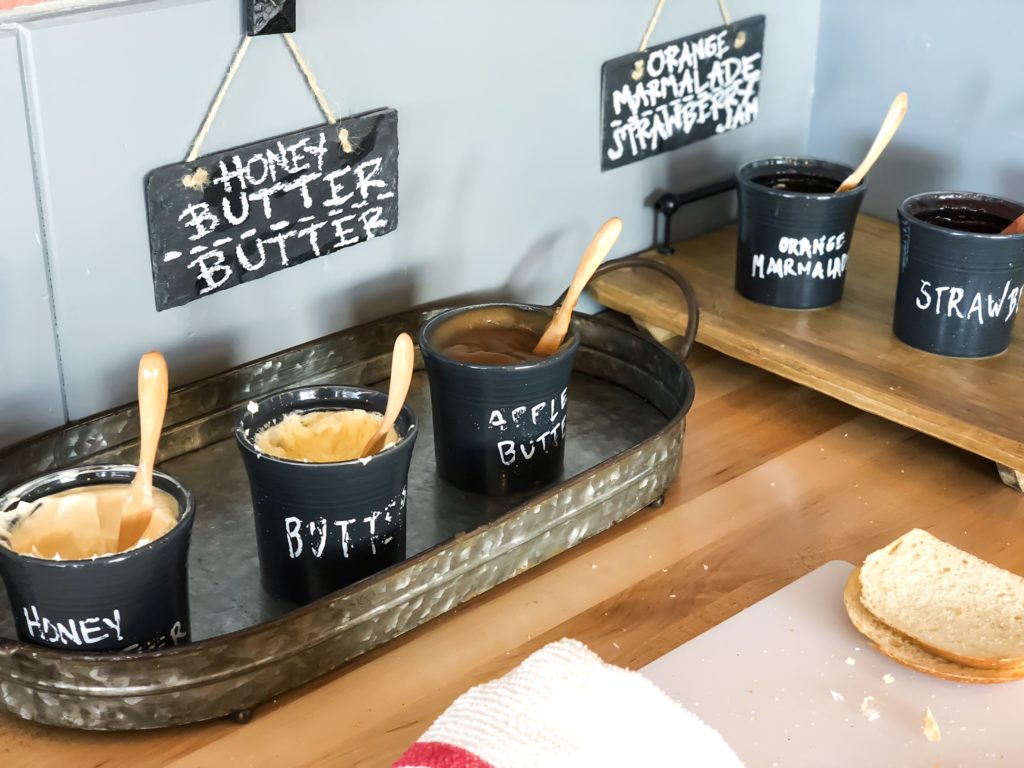 There is a also a bread bar that has various spreads that you can choose from, such as strawberry preserves and orange marmalade, as well as honey butter.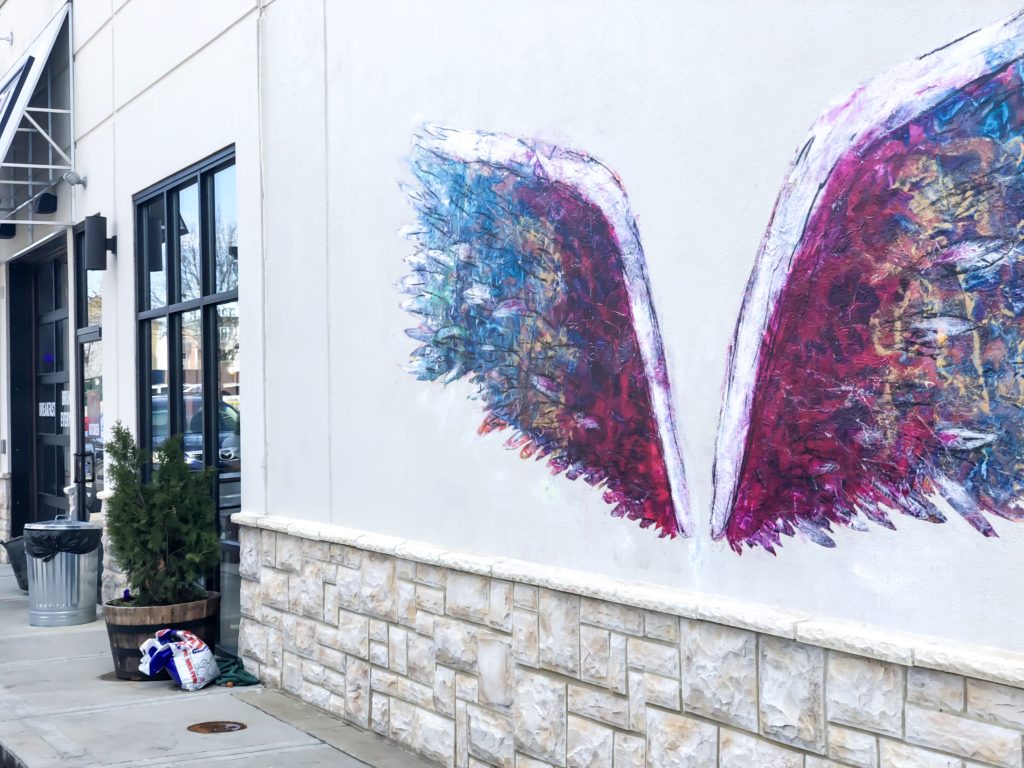 Some people may or may not be aware that on the back of the building are Colette Miller wings. Colette Miller is a Los Angeles-based artist who has painted murals all over the world. She created the "Global Angel Wings Project" in 2012. Colette said that she paints these murals to remind humanity that we are angels of this earth.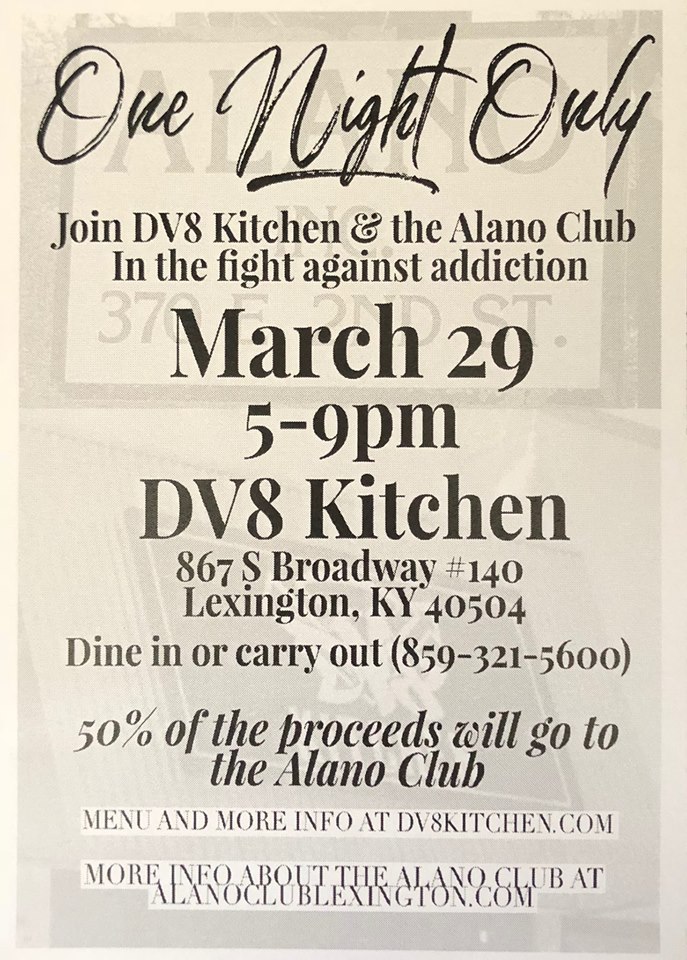 Usually, DV8 is open for breakfast and lunch, but for one night only they will be open for dinner! They will be open at 5pm to 9pm on March 29. If you haven't tried it, then it would be the perfect opportunity to get tasty food and help out a good cause (50% of the proceeds will go to the Alano Club)! The Alano Club's mission is to provide a safe, sober, and supportive environment for individuals seeking recovery from addiction.
Address:
867 South Broadway #140, Lexington, Kentucky.
Hours of Operation:
Monday through Friday 7:30am to 2:30pm, Saturday and Sunday 8am to 3pm.
Be sure to check it out!