This post was sponsored by Kroger, all thoughts and opinions are entirely my own.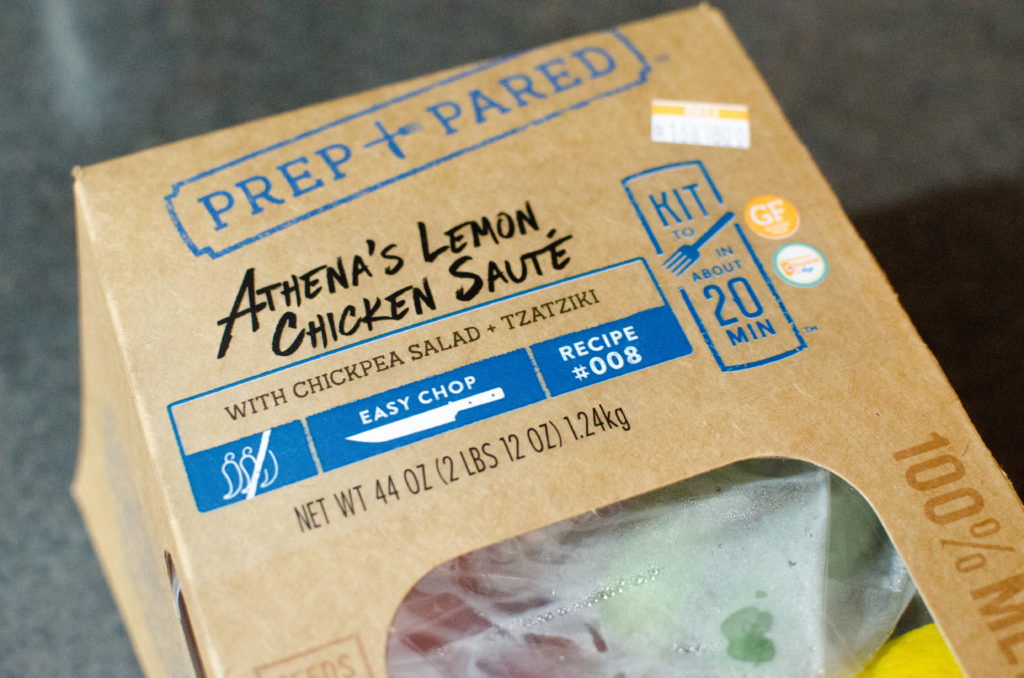 Easy prepare meal kits and boxes have been all the rage over the recent years. We all live busy lives, so we can't always spend hours in the kitchen prepping and cooking meals every day. Sometimes it's nice not to really think about it and basically have all the work done for you. No fuss. Sounds like a dream, right? Or maybe you are someone who is terrible in the kitchen and the thought of cooking dinner overwhelms you?
Well, did you know that Kroger and Ralph's have a brand spankin' new product to take the fuss out of dinner? (These kits are only available in my city and local stores – they haven't been rolled out nationally yet!)
Don't know what I'm talking about? Trust me, you'll want to know!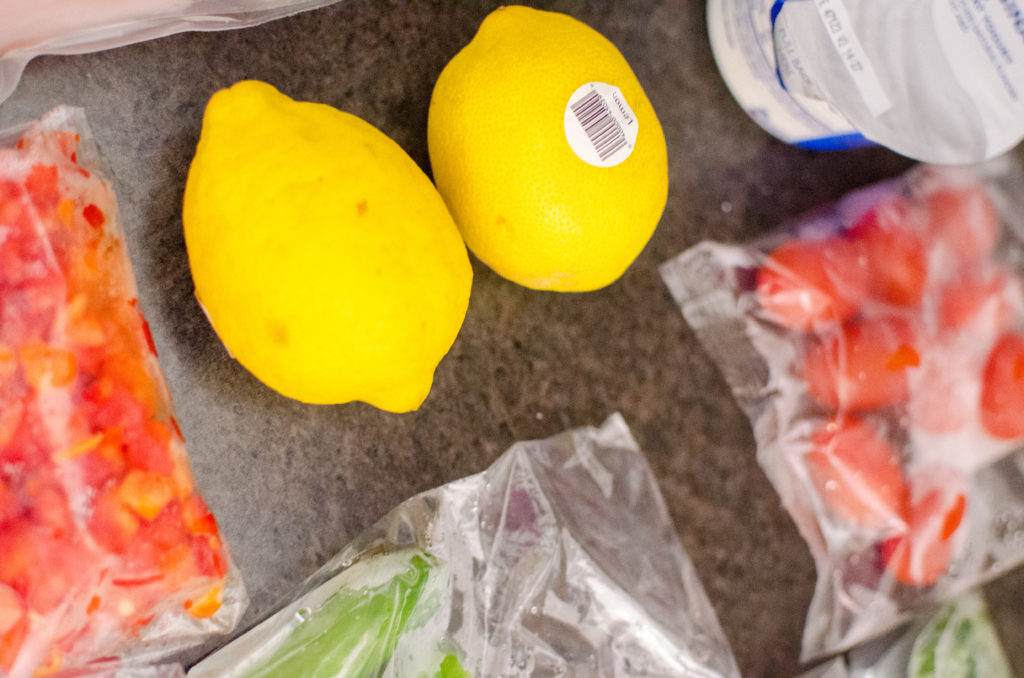 I mean, with all the daily things we all have to juggle, we don't need to add a complex dinner to the mix. These Prep & Pared Meal Kits have fresh ingredients that are 100% pre-prepped and measured (with the exception of salt, pepper, and oil). There are easy to follow instructions and only take about 20 minutes from Kit to Fork. Each kit is deliciously designed by the chefs and makes cooking easy and feeds two adults. Also, there is no need for knives or cutting boards.
I've been wanting to try a meal kit for quite some time but had never took the leap because meal kits can be so expensive. Once I found out Kroger has their own version, I was intrigued. I was even more excited that it was super affordable and also very convenient. I could just pick one up at the store and cook it that night. There is no waiting on a delivery. The kits at Kroger are $14. I shop at Kroger a lot, so I immediately picked one up when I was doing my weekly shopping.
There are several different meal kits that you can choose from:
Peruvian Salmon
Thai Turkey Wraps
Tofu Tikka Masala
Athena's Lemon Chicken
Lemongrass Pork
Creamy Chicken + Bacon Alfredo with Fettuccine + Green Peas + Red Bell Peppers
…as well as a few others!
My husband works second shift, so I am left to do the cooking. I don't mind, because I actually love cooking and experimenting in the kitchen and he hates it. I hate doing dishes and he does them, so hey, it works out! Teamwork, as I like to say! I always like implementing new recipes into our meal rotation, but sometimes we end up eating the same thing just because it's a lot easier. It's always nice to try something new. He has a rather short commute, so these meals are perfect for that. The Prep & Pared Meals only take 20 minutes or less. Talk about perfect timing! They can be prepped, cooked, and getting ready to be plated just as he walks through the door after a long day of work.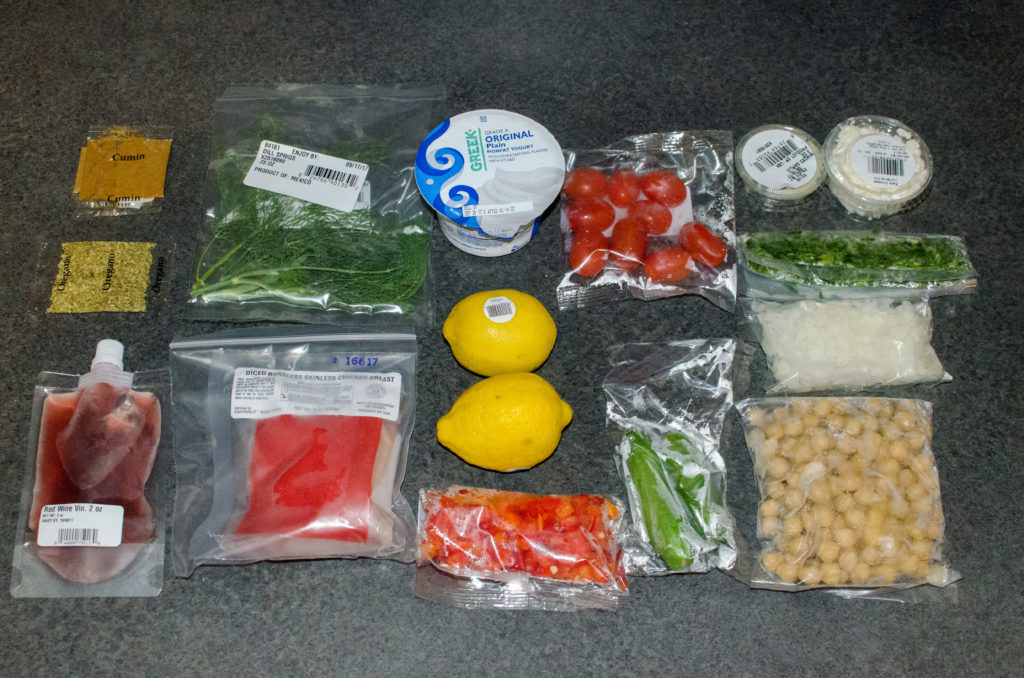 I chose the meal kit called "Athena's Lemon Chicken." It comes with a Chickpea Salad and Tzatziki. FYI: Each meal comes with a side.
Inside your meal kit is everything that you need to make your dish. Everything is already measured and cut for you. However, for this dish, we did have to cut the cucumbers and lemons. It specified on our package that it was considered an "Easy Chop." This is something that you could take into account, when choosing which kit that you want to purchase. Of course, the kit wouldn't be complete without instructions. It lists the items that you received, kitchen tools that you may need, other ingredients you will need that are from your pantry (such as vegetable oil, kosher salt, and black pepper), as well as the step-by-step instructions.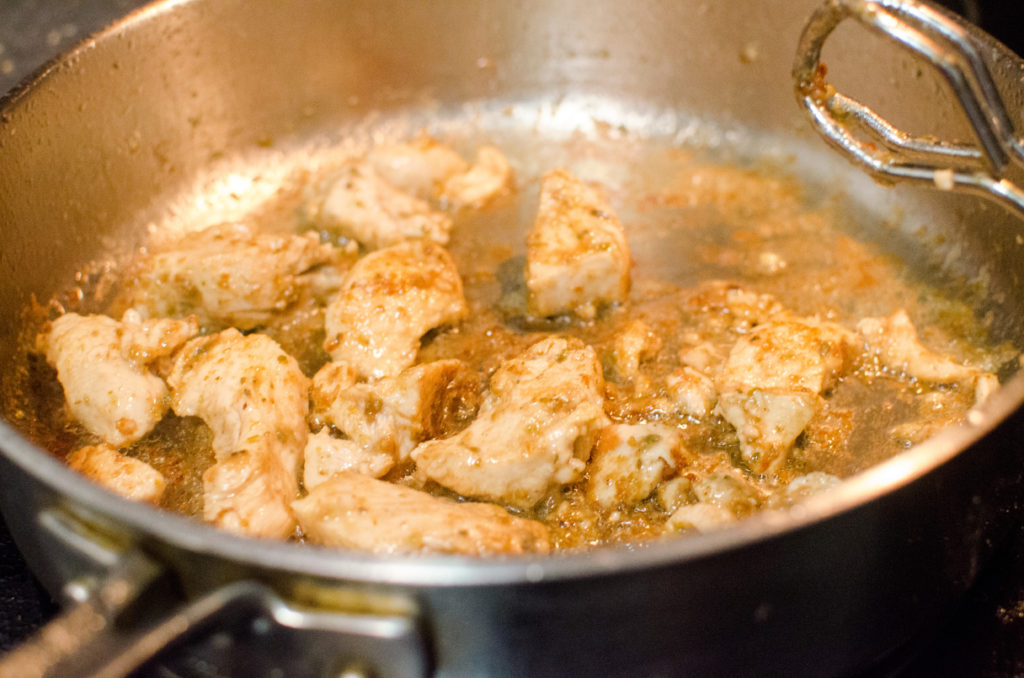 First, I made the marinade for the chicken by using lemon, garlic, red wine vinegar, cumin, oregano, salt, and pepper. Once the pan was ready, I placed the chicken into a bowl and tossed it into the marinade before placing it into the pan.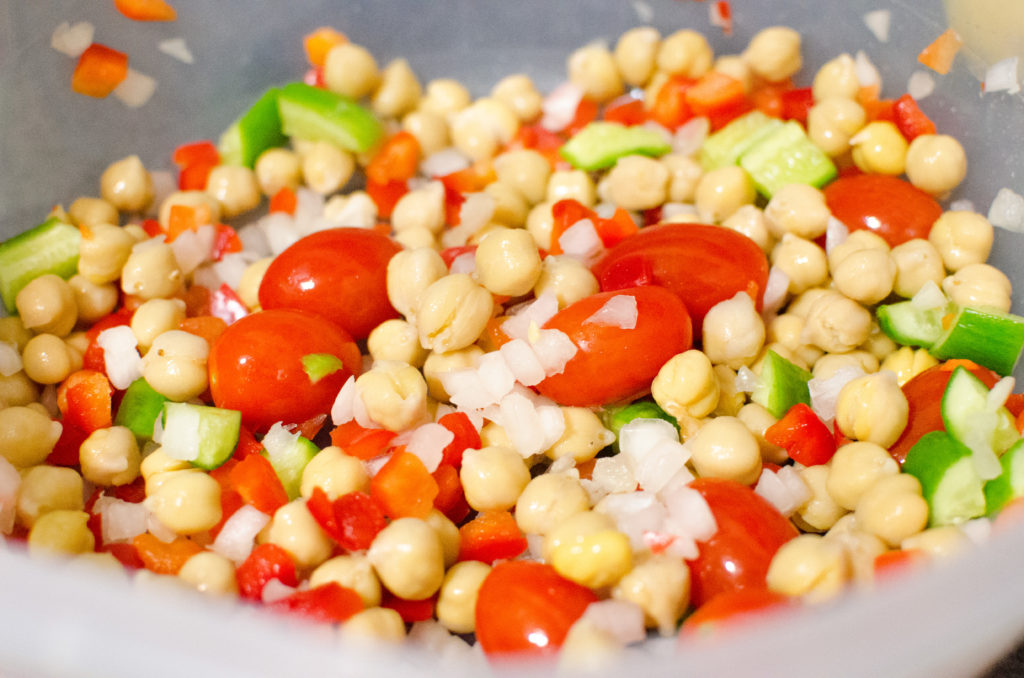 While the chicken was cooking, I began making our salad. This was super easy. Everything was already measured and chopped, minus the cucumbers, so as you can see, it was a time saver. We mixed together tomatoes, chickpeas, red peppers, onions, parsley, chopped cucumbers, juice from a half of a lemon, garlic, oregano, salt, pepper, and some oil. Voila! It's finished. Easy peasy.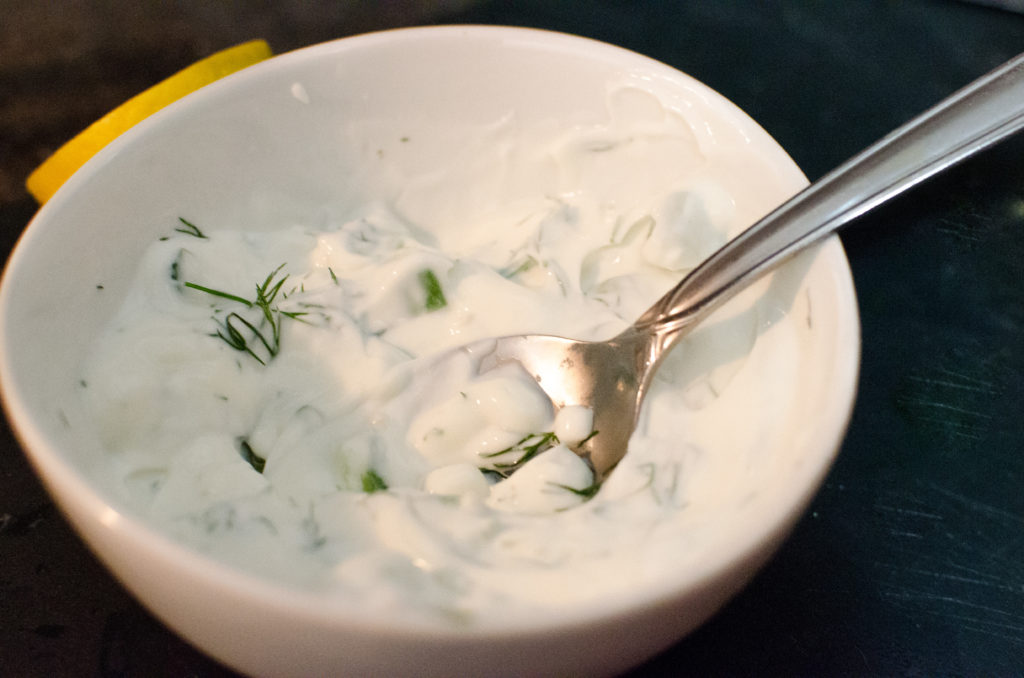 The Tzatziki sauce is also easy to make. It doesn't take any time at all. You just have to combine the yogurt, dill, the rest of the cucumbers, garlic, juice from a half of a lemon, salt, and pepper.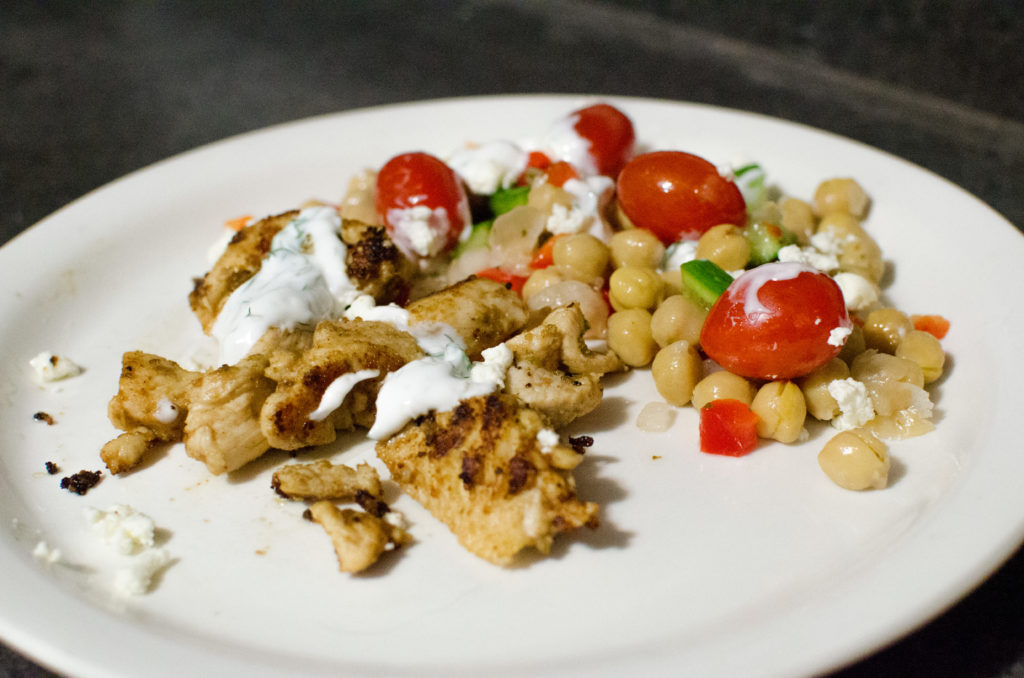 Now that the chicken is cooked, the salad and sauce is made, you are ready to assemble your meal.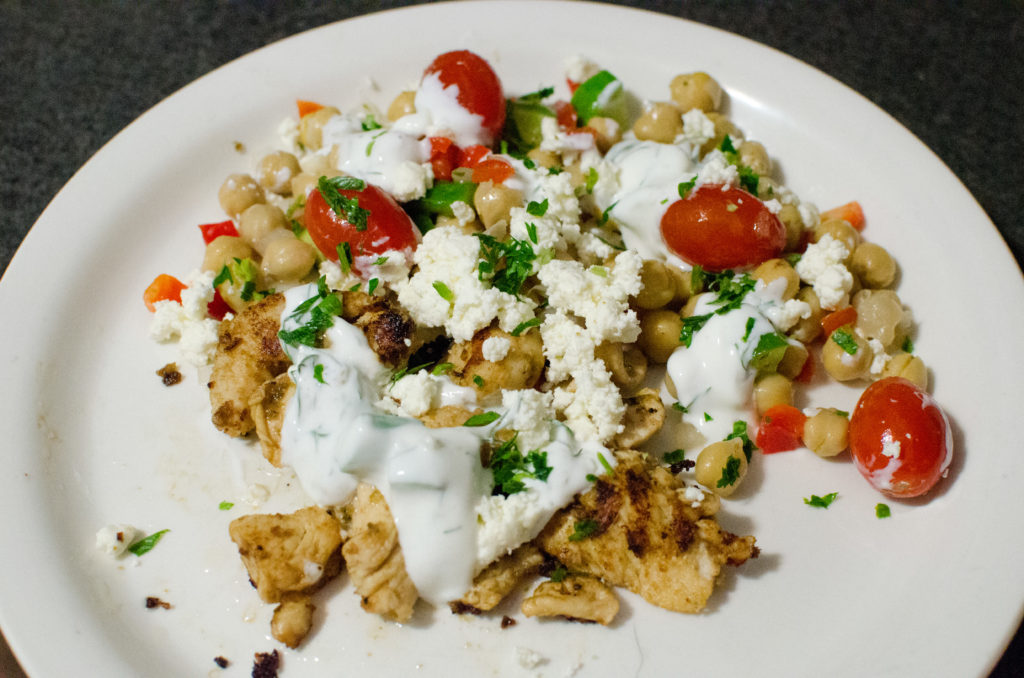 Once the chicken and salad is on the plates, you can top with feta cheese and the Tzatziki sauce.
Enjoy!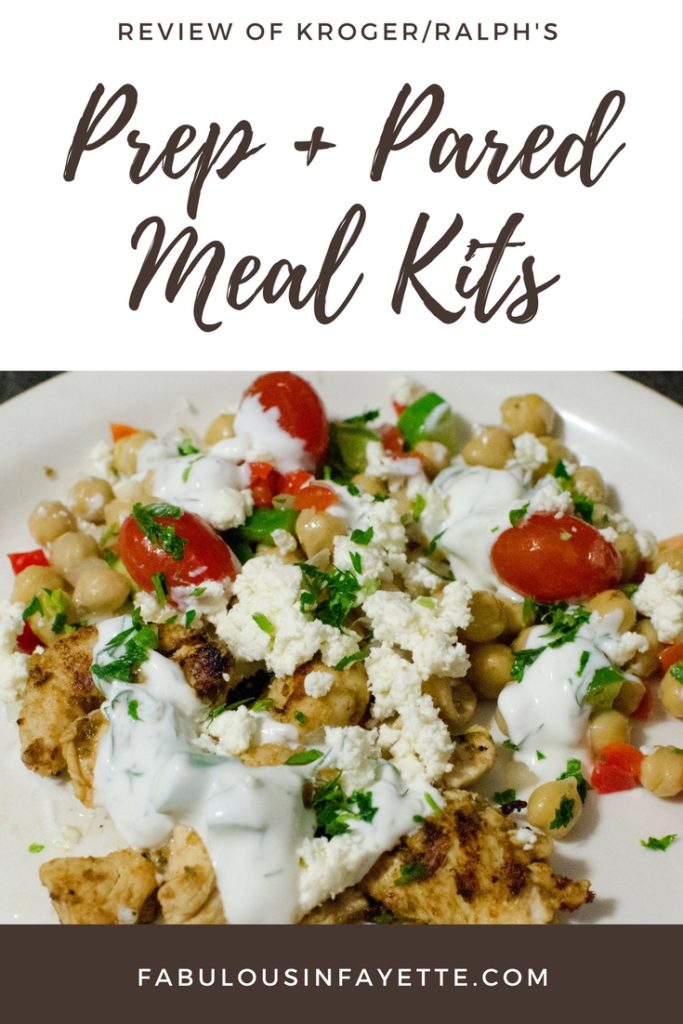 As you can see this took no time at all, and the instructions were pretty easy to follow. The meal was nothing like I ever have had or cooked before. The ingredients were so fresh, and it just made me want to start growing my own garden, so I could have fresh ingredients all the time.
I also saved the recipe, so I can make this dish again in the future, especially the chicken. This is one of those dishes that could really impress someone if you made it for them. They would never have to know it was from a meal kit and you had some help. It could be your little secret!
Have you ever heard of Kroger/Ralph's Prep + Pared meal kits? If so, what is your favorite? If not, which one are you most interested in trying?