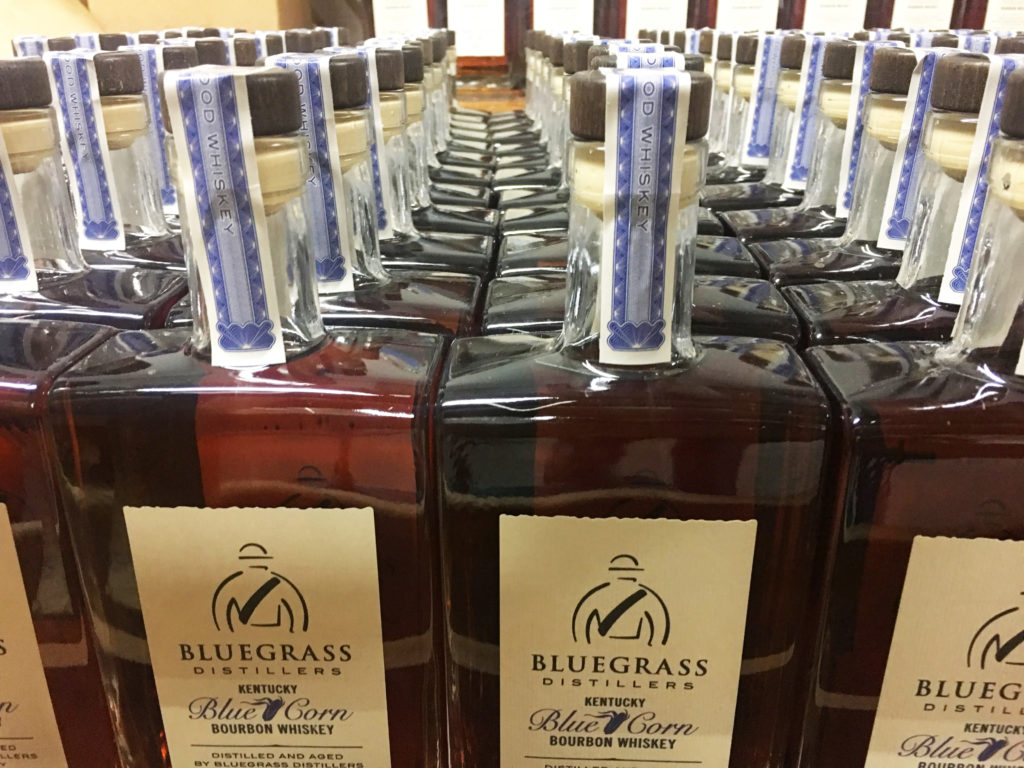 Earlier this month, I headed down to West Sixth Street to go to the Bluegrass Distillers Blue Corn Bourbon Release Party! I've been to all the major players in the bourbon industry, but this is the first craft distillery that I've ever been to! I was always curious about craft distilleries and seeing their process and how it compares to those that have been around for hundreds of years.
Every time I write a bourbon post, I feel like I have to reiterate a few things, because I have no idea if this is someone's first time learning about bourbon or if they are a bourbon connoisseur.
First things first…
"All bourbon is whiskey, but not all whiskey is bourbon."
I kind of cringe when I hear people call something whiskey that is actually bourbon. Or when someone calls something whiskey, when it is known to all bourbon lovers as bourbon (I mean they aren't technically wrong, but…). Bourbon and whiskey are not interchangeable, which leads me to my next point…

The Federal Standards of Identity for Distilled Spirits (27 C.F.R. 5) state that bourbon must meet these requirements:
Bourbon must be made of a grain mixture that is at least 51% corn. More can be used, but anything less is a whiskey, not bourbon.
Bourbon must be distilled to no more than 160 (U.S.) proof (80% alcohol by volume).
Bourbon must be aged in new, charred oak barrels.
Bourbon may not be introduced to the barrel at higher than 125 proof (62.5% alcohol by volume).
Bourbon which meets the above requirements and has been aged for a minimum of two years, may (but is not required to) be called Straight Bourbon.
Bourbon aged for a period less than four years must be labeled with the duration of its aging.
If an age is stated on the label, it must be the age of the youngest whiskey in the bottle.
Only whiskey produced in the United States can be called bourbon.
Notice these are the federal requirements for bourbon, not whiskey.
Say it with me…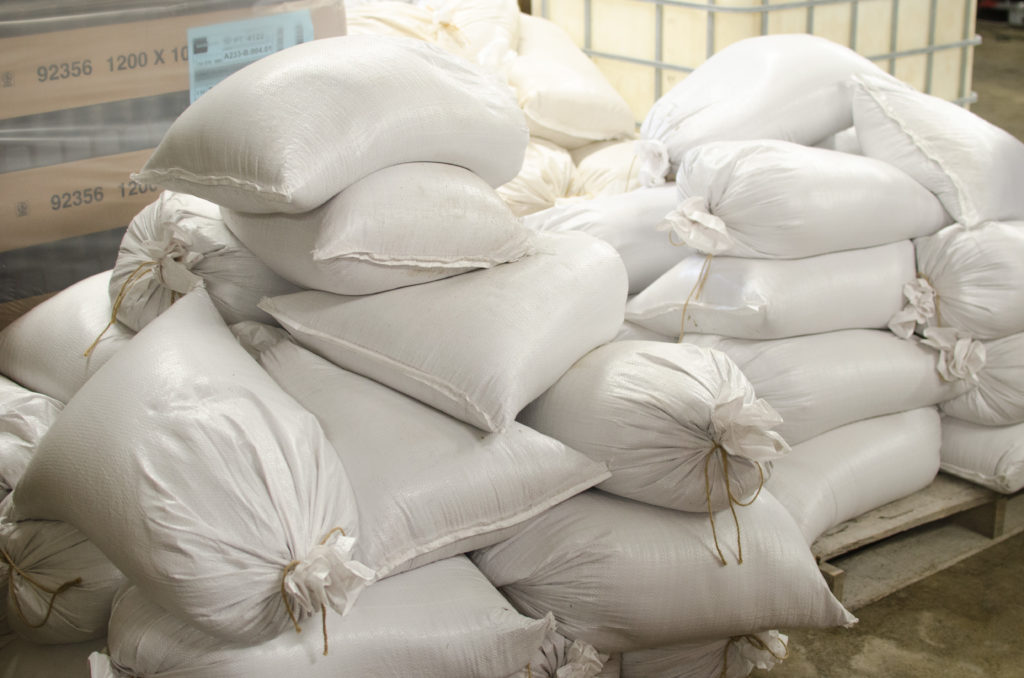 Here in Kentucky, we have the Kentucky Bourbon Trail, and we also have the Kentucky Bourbon Craft Tour Trail. Just like with the Kentucky Bourbon Trail, it has a passport program which allows visitors to collect stamps from the distilleries. With the Kentucky Bourbon Trail, you will receive a t-shirt, once your passport is completed. When you complete your passport for the Craft Tour, you will receive a classic Kentucky julep cup.
The Kentucky Bourbon Craft Tour Trail is the first of its kind in the country. This is specifically designed for those who are looking to try up-and-coming brands and meet the innovators behind the products.
"The Craft Tour offers the opportunity for visitors to experience our smaller distilling operations that are building upon centuries of rich traditions and heritage. They are the next generation of our timeless craft." – Kentucky Distillers Association President Eric Gregory
Earlier this year, the Kentucky Distillers Association released a University of Louisville study that showed that bourbon as an industry is in the middle of a $1.2 billion building boom. There are now 52 distilleries in the Commonwealth and 6.7 million barrels of aging bourbon. Both records!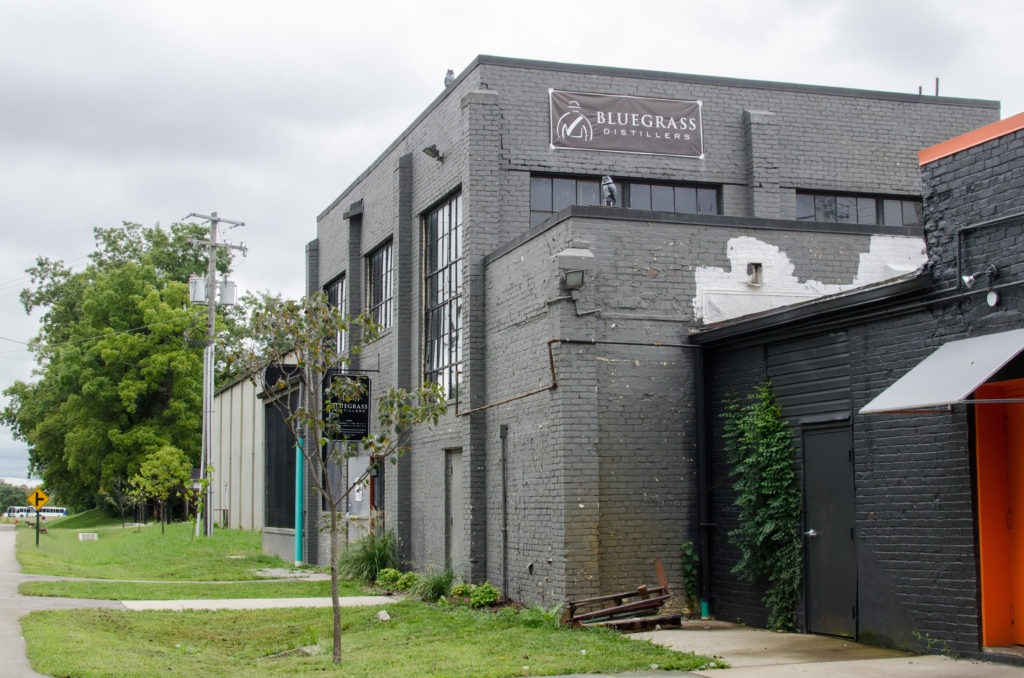 Now that's out of the way… onto the Bluegrass Distillers Blue Corn Bourbon Release Party!
Bluegrass Distillers is a distillery located on West Sixth Street in Lexington, Kentucky, and is one of the distilleries located on the Kentucky Bourbon Craft Tour Trail.
In celebration of their Blue Corn Bourbon, they were offering free tours and tastings all day, along with some $5 cocktails. The feature cocktail was "The Baxter" which was lemon juice, rosemary infused simple syrup, blueberries, club soda and their wheated bourbon (I've also heard some great things about their bourbon cake, but I've yet to try it!) I figured that since my husband and I both love bourbon, we would go check it out.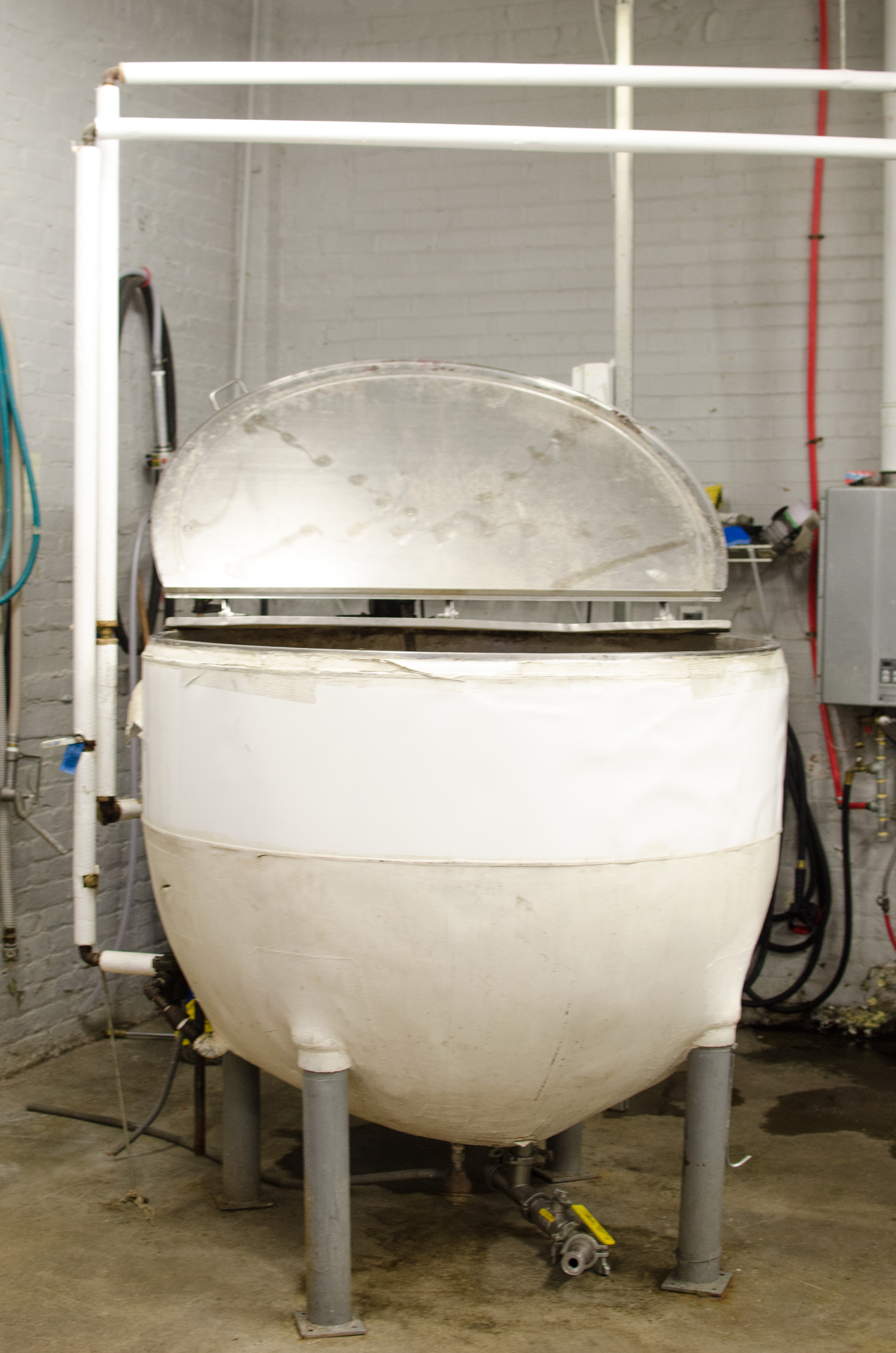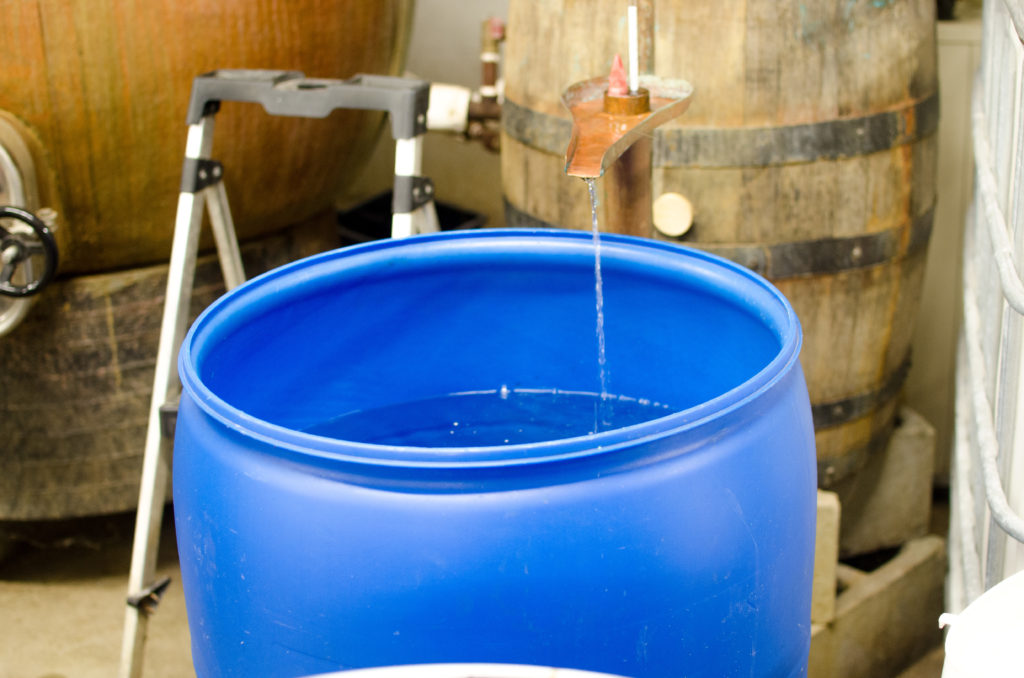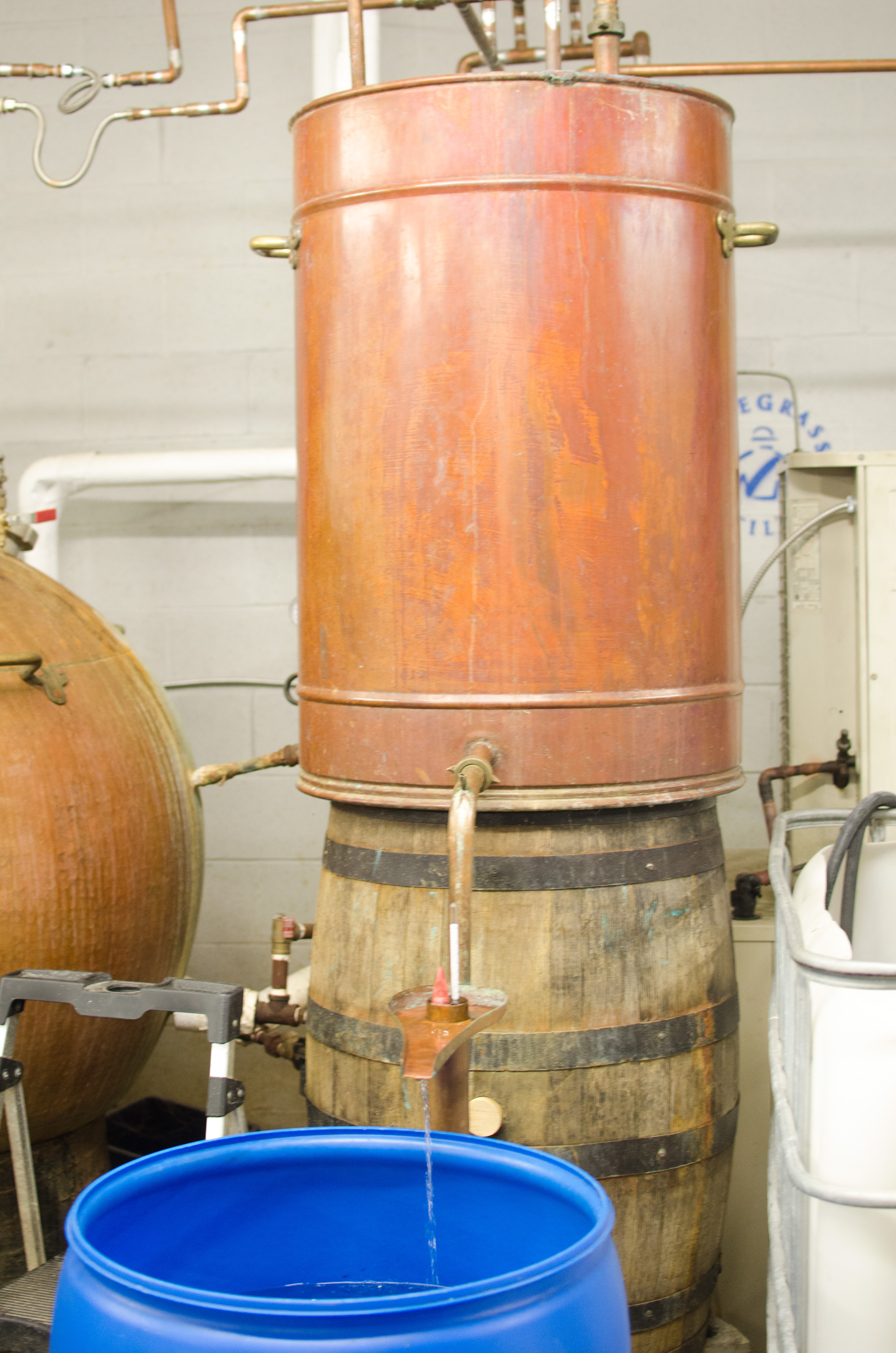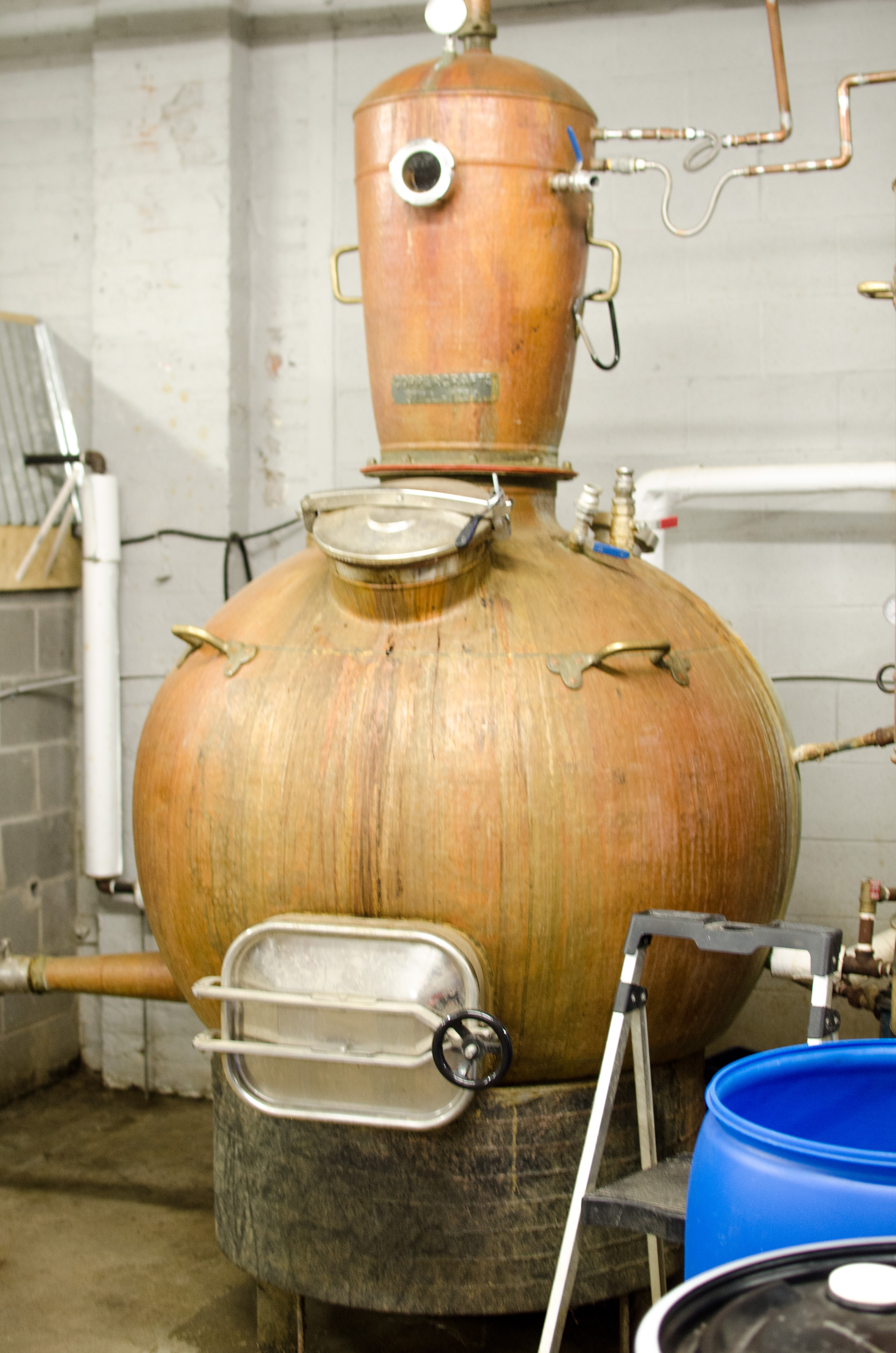 Bluegrass Distillers is a relatively new distillery that opened in 2015 and they source their ingredients locally. On the day of the release party, you could purchase a bottle from batch #1 of the Blue Corn Bourbon (it's 90 proof, 45% ABV and there were only 229 bottles available). The White Dog version was also available to purchase. This first release is being considered a vintage collector's item due to the limited supply (you'll have to check with them and see if there are any left, if you want one!). This was aged for about a year and a half in a 25 gallon barrel. I'm not sure about their distribution area, because at one time, it was just Kentucky. However, I think since then, they've expanded into other areas.
I just love their packaging and how it pays homage to Kentucky and its love of horses. There's a drawing of a jockey on the bottle, along with the words on the seal, "Fast Horses, Good Whiskey." Even their tables at the distillery are made from bourbon barrels and wood from American Pharoah's pavilion! If you don't know who American Pharoah is, then where have you been?!?! American Pharoah won the Breeder's Cup in 2015 at Keeneland (He was also bred here in Lexington). He is also the first horse to win the Grand Slam of horse racing, which is the Kentucky Derby, the Preakness Stakes, the Belmont Stakes, and the Breeder's Cup.
For the tasting, I got to try the wheated, rye, and blue corn bourbons. It was interesting comparing all three, especially the blue corn. The blue corn gave the bourbon a different taste, which made it seem like it had been aged a lot longer than it actually had. The wheated and rye weren't made with blue corn. It was pretty interesting and something that intrigues me on how the blue corn seemed to make quite a difference in comparison.
I think it will be cool and exciting to see where Bluegrass Distillers will be in 5 years, 10 years, or even 20 years!
Tour Information: Bluegrass Distillers is located at 501 West Sixth Street #165, Lexington, KY 40508.
Hours of Operation: Monday-Thursday 11am-12pm and 1pm-5pm, Friday and Saturday 10am-5pm, Sunday closed.
After you take a tour, you can drink a beer at West Sixth Brewery or grab a bite to eat at County Club (it's on Jefferson) or Smithtown Seafood, which is one of Ouita Michel's restaurants!