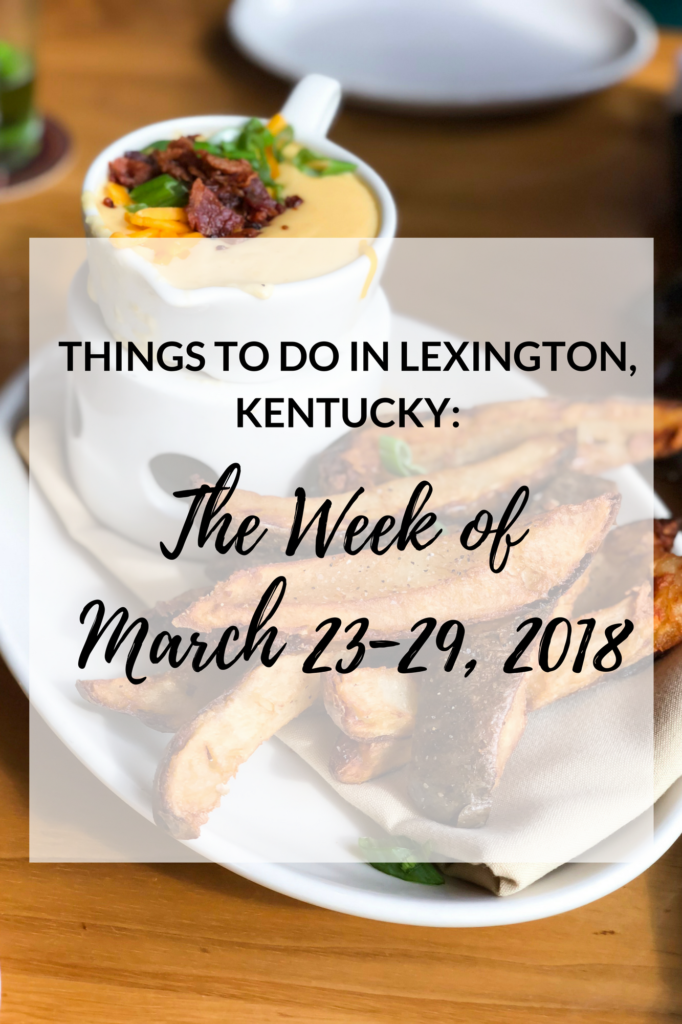 Can you believe we've almost made it through another month?
It's been a pretty crazy month from March Madness to snowing in Lexington on the first day of spring? Can the warm weather be here to stay?
It's Friday again, y'all, so I've got another list of upcoming events for the week of March 23-29!
Things to Do in Lexington, Kentucky: The Week Of March 23-29, 2018:
Friday, March 23, 2018
Saturday, March 24, 2018
Sunday, March 25, 2018
Monday, March 26, 2018
Tuesday, March 27, 2018
Wednesday, March 28, 2018 – ON THE TABLE DISCUSSIONS AT VARIOUS RESTAURANTS ALL DAY LONG!
Curious about On The Table?
On the Table is an opportunity to gather around a table with friends, neighbors, colleagues and maybe even a few people we are meeting for the first time to talk about the issues, big and small, that impact our quality of lifeand that of the city. When we talk about our experiences in Lexington and listen to others, we connect and learn about what matters to all of us.
On the Table invites Lexingtonians to come together to talk, collaborate, become more civically involved and be more committed to our community. The issues we face today don't often offer quick fixes. On the contrary, progress will only result when residents, organizations, businesses and government work together to make contributions that add up to a greater solution than we can achieve on our own.
Thursday, March 29, 2018
Have a good week, and be sure to share this post, so the word can get out about what's going in Lexington this week!