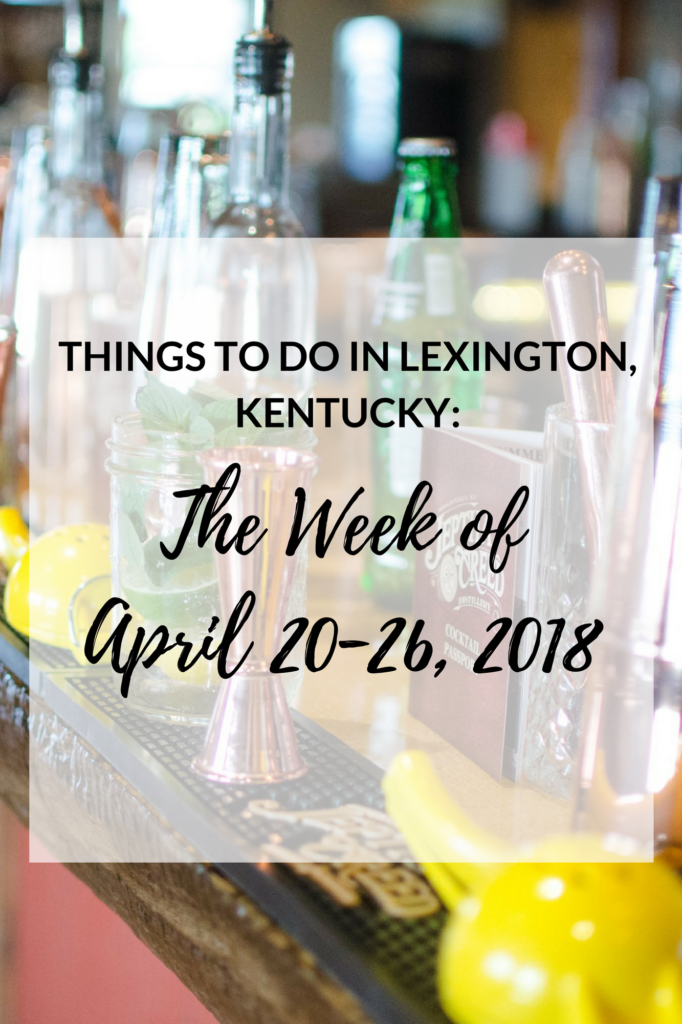 You know the drill…
It's Friday! Here is another list of some events happening in the coming week in Lexington, Kentucky. There's a little something for everyone, and some of these events are bound to keep you entertained!
Things to Do in Lexington, Kentucky: The Week of April 20-26, 2018:
Friday, April 20, 2018
Saturday, April 21, 2018
Sunday, April 22, 2018
Monday, April 23, 2018
Tuesday, April 24, 2018
Wednesday, April 25, 2018
Thursday, April 26, 2018
Have a good week, and be sure to share this post, so the word can get out about what's going in Lexington this week!