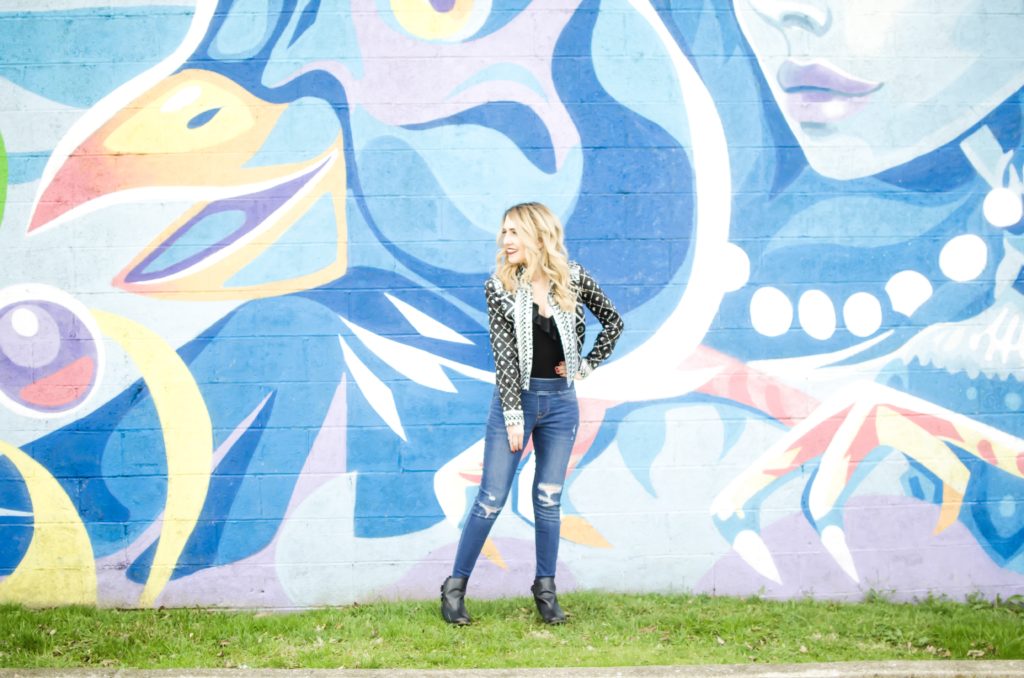 Everyone who knows me knows how much I love Lexington, hence why my blog is named "Fabulous In Fayette" and is entirely dedicated to this wonderful city! Fabulous in Fayette is your one-stop place to find out what's happening in Lexington on a weekly basis, where to eat, and amazing events that you can't miss! Lexington is such a great place to live – between the culture, the amazing local restaurants, the bourbon scene, and all of the events happening throughout the city there is always something to keep you entertained.
Back in February, I started a new series called: "A Local's Guide to Lexington," in which I feature local businesses among different categories. Maybe if you are local, you'll discover a place you haven't been to or it will encourage you to explore Lexington more! If you are a visitor, then you'll know the places that an actual Lexingtonian loves!
This time, I'm featuring four different categories with thirteen businesses that you are guaranteed to love!

Kentucky For Kentucky:
I'll just leave this here, because they said it the best:
"Kentucky for Kentucky is a small company located in the heart of the Bluegrass region in Lexington. We are believers, promoters and producers for the great Commonwealth of Kentucky. We are obsessed with Kentucky, the real Kentucky. We're all about highlighting the complex identity of our state and–with words, images and one-of-a-kind products–we want to spread the stories of this amazing place we call home. Kentucky has a lot to offer and even more to say. We're showing the world why they should listen up."
Kentucky For Kentucky is one store you'll have to shop at if you are a lover of Kentucky. There have been plenty of times when I'm sitting on my computer refreshing their website at 10am, so I can add the new products to my shopping cart before they sell out!
Shop Local Kentucky:
Shop Local Kentucky is another shop that you must go to, because they have all things Kentucky. It's a casual shop specializing in Kentucky-themed t-shirts as well as hats, accessories and gift items. Your closet will always be fresh, since they have tons and tons of t-shirts to choose from. It seems like they come out with new shirts every week or two, so you'll always be on trend with these shirts. My "Kentucky Babe" tank top is my favorite shirt to wear in the summer, and I love my food-themed Kentucky shirts, such as my "Pizza Kentucky" shirt and the "Beer Cheese Kentucky" shirt.

Southern Barker:
Southern Barker is a boutique offers an array of products including dog apparel, collars, leashes, harnesses, custom beds, treats, toys and food. For the dog owners, they have mugs, frames, dog breed prints and much more. The store carries a variety of styles to accommodate the different tastes and styles of dog owners, while still keeping a sense of Southern style and charm.
Bluegrass Barkery:
Bluegrass Barkery is a family owned business that offers quality products for dogs and cats right here in Central Kentucky. The foods that Bluegrass Barkery carries are from responsible companies that use human grade ingredients and that value the safety of your pets. Even the toys are made with recycled and eco-friendly materials, and many of their treats are baked fresh every day.
Wild Thyme: