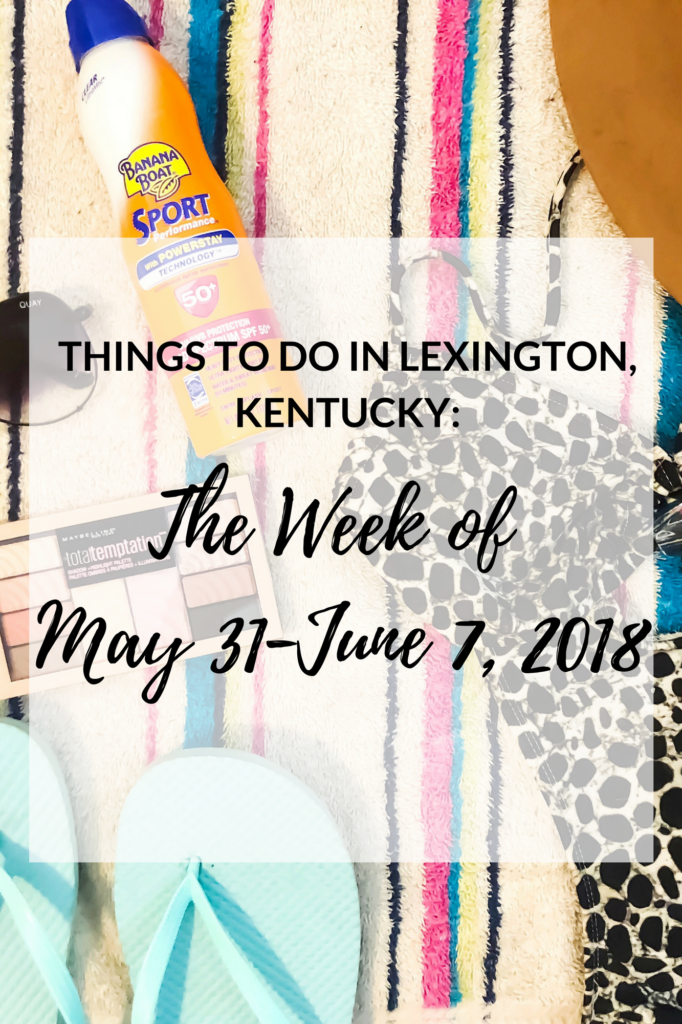 We've made it through another month!! I've put together a list of events for the upcoming week, so you can be entertained. However, this time, I've handpicked the events and included the ones that I think everyone would enjoy the most!
If I've missed any, just let me know and I'll be sure to add them!
Things to Do in Lexington, Kentucky: The Week of May 31-June 7, 2018:
Thursday, May 31, 2018
Friday, June 1, 2018
Saturday, June 2, 2018
Sunday, June 3, 2018
Monday, June 4, 2018
Tuesday, June 5, 2018
Wednesday, June 6, 2018
Thursday, June 7, 2018
Have a good week, and be sure to share this post, so the word can get out about what's going in Lexington this week!