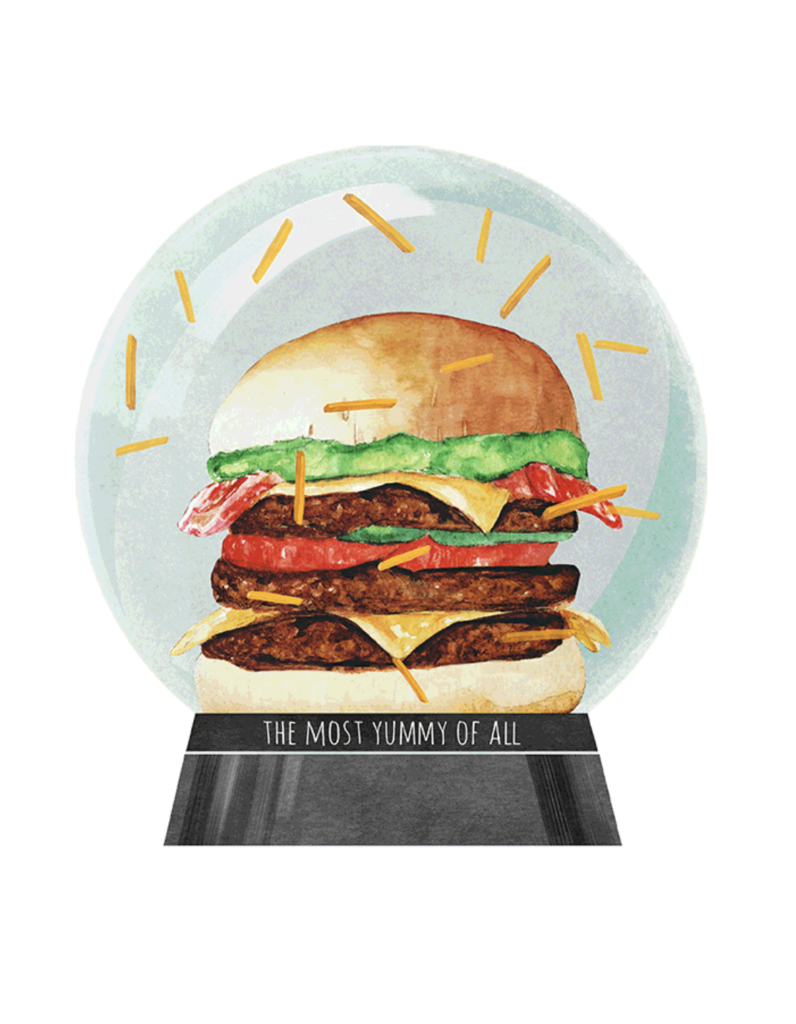 May 28 is not any ordinary day! It's National Hamburger Day! Okay. Okay. I know I'm a few days early, but it's best to be prepared! You might as well mark it on your calendars now! In fact, the whole month of May is National Hamburger Month. Obviously, National Hamburger Day being on May 28 is the perfect way to end the month, so why not enjoy a delicious burger?
Did you know? Americans eat almost 50 billion burgers a year – that's the equivalent of three burgers a week for every person in the United States!
So, I figured in spirit of National Hamburger Day, I would name five of the best burgers I've ever had in Lexington and where you can find them, so you can eat one and celebrate this glorious day!
Celebrating National Hamburger Day With Some of My Local Favorites: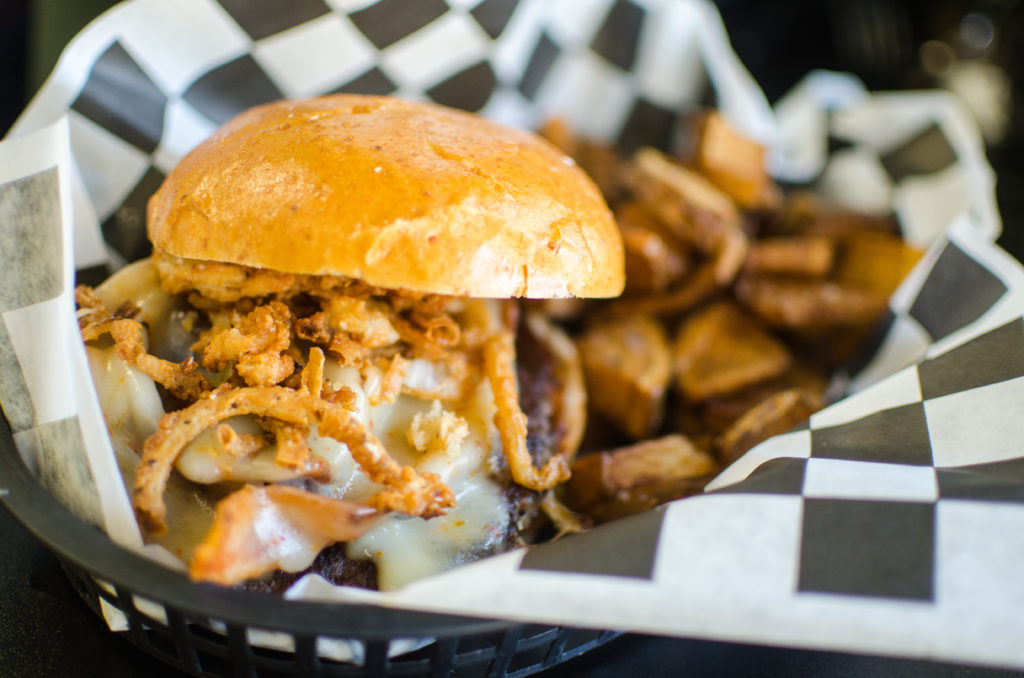 1. Lexington Diner: KY Bourbon Burger
The KY Bourbon Burger was the Winner of the 2015 Taste of the Bluegrass. I remember the first time I tried this burger! Back in 2016, I attended an event put on by The Bourbon Social called Beer, Bourbon, and Bacon Garden Party. It was held at the beautiful Ashland, The Henry Clay Estate. This burger happened to be one of the dishes there! Lexington Diner and Creative Table Kitchen and Catering catered it. At the event, sliders were served instead of a normal sized burger. This burger was so delicious that I knew I had to go to Lexington Diner and order the full-sized burger. What's on the KY Bourbon Burger you ask? This burger has bourbon BBQ, applewood bacon, ghost pepper jack, and fried onion straws. Yes, it has ghost pepper! Don't let that scare you off! But I'll have to warn you – it does give the burger a lot of heat!
[RELATED: Beer, Bourbon, and Bacon Garden Party | The Bourbon Social]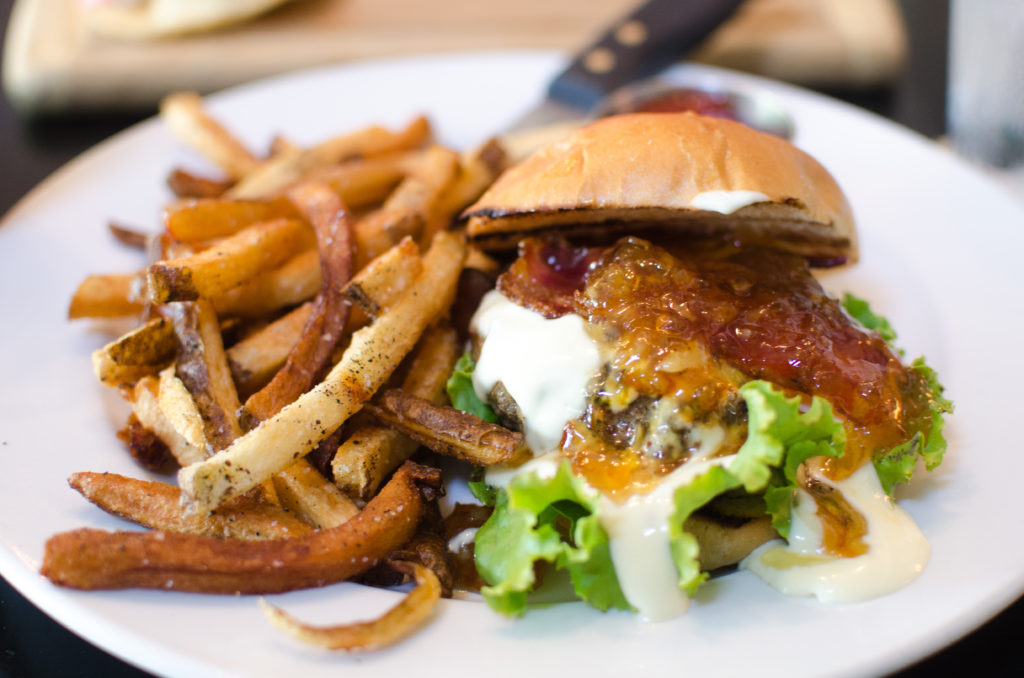 2. Minglewood: Noli Burger
Minglewood is a great restaurant off of North Limestone located in the heart of downtown. Last year I had this burger during Lexington Eats Week (This was to replace Lexington Restaurant Week, which had lost a key sponsor at the last minute. Don't worry though! Lexington Restaurant Week is back and is happening this year on July 26 to August 4). I'm a sucker for a great burger, so when I saw Minglewood's Noli Burger on their menu, I knew I had to order it! The Noli Burger has melted brie and bacon and bourbon orange marmalade. It's ooey and gooey and extremely messy, but oh so good! It's probably one of the best (if not the best) burger that I've eaten!
[RELATED: Live Love & Eat Local: Lexington Eats Week 2017 Recap]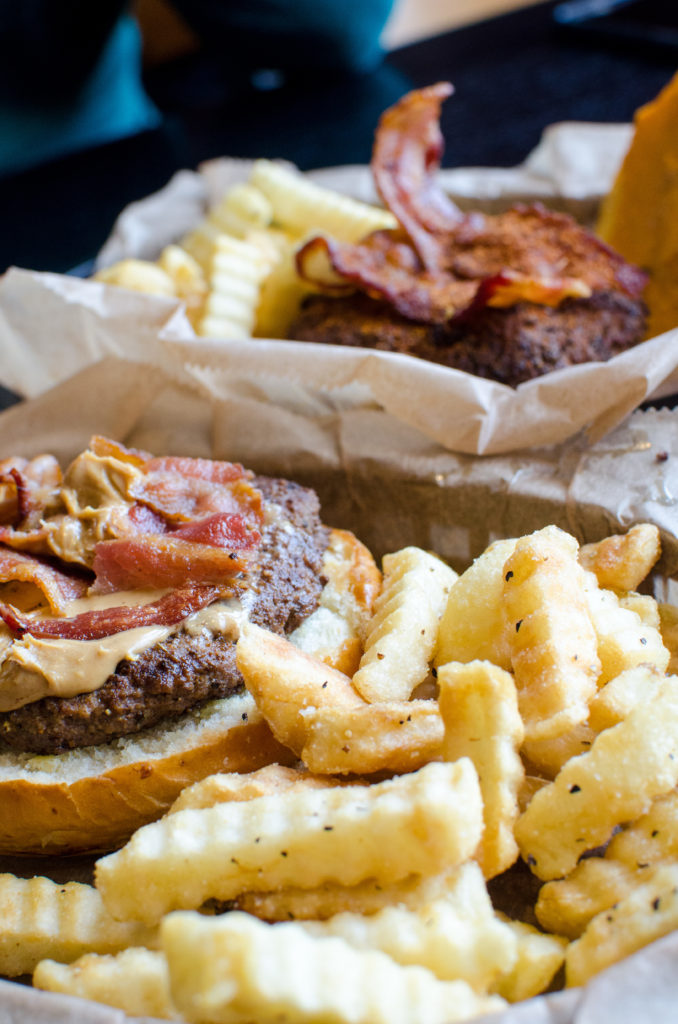 3. Bad Wolf Burgers: The Bill Meck Burger
I obviously couldn't write a post about my favorite burgers and National Hamburger Day without mentioning Bad Wolf Burgers. There are tons of different options, so you could try something new every time you go! One of my favorites is the Bill Meck Burger, which has peanut butter and bacon. It may sound weird, but trust me, it works!
[RELATED: Local Spotlight: Bad Wolf Burgers]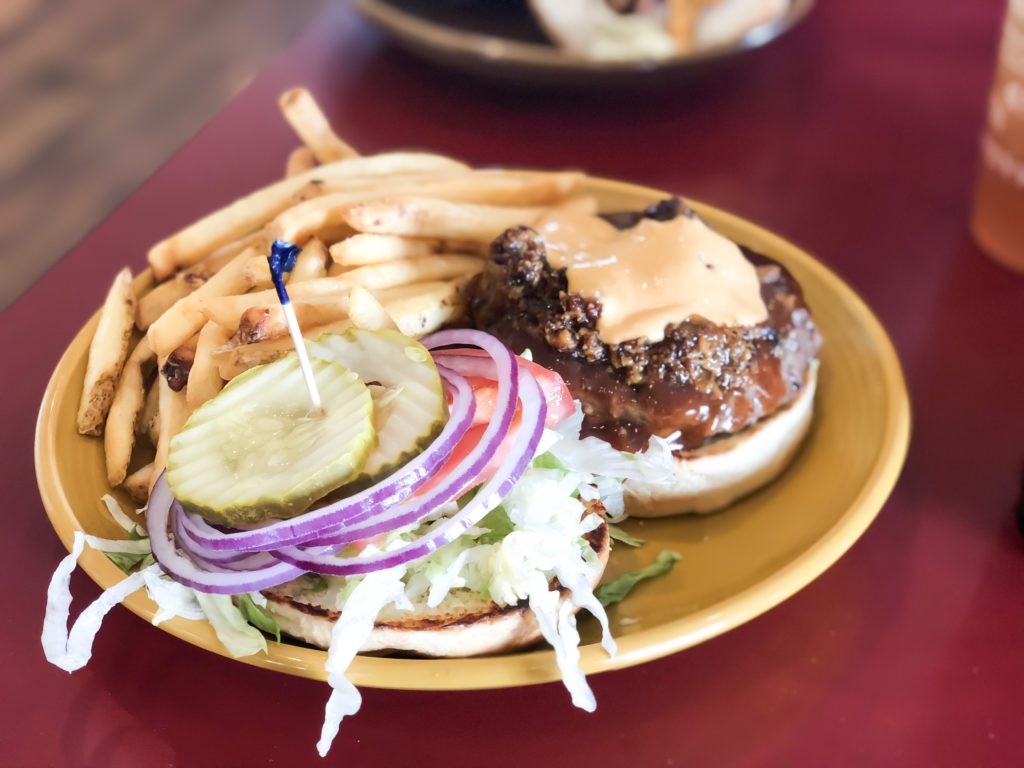 4. Windy Corner Market: Bourbon Barrel Deluxe Burger
I must have a knack for choosing the messiest burgers to eat, but I've found those to be the most delicious! The Bourbon Barrel Deluxe Burger from Windy Corner Market isn't any different. It has everything a person could love – it's a 1/3 pound patty with Bourbon Bacon Jam, their own Bourbon Barbecue Sauce, and Bourbon Barrel Beer Cheese (as well as lettuce, tomato, and red onion). You can never go wrong with a good bourbon BBQ sauce!
[RELATED: Local Spotlight: Windy Corner Market]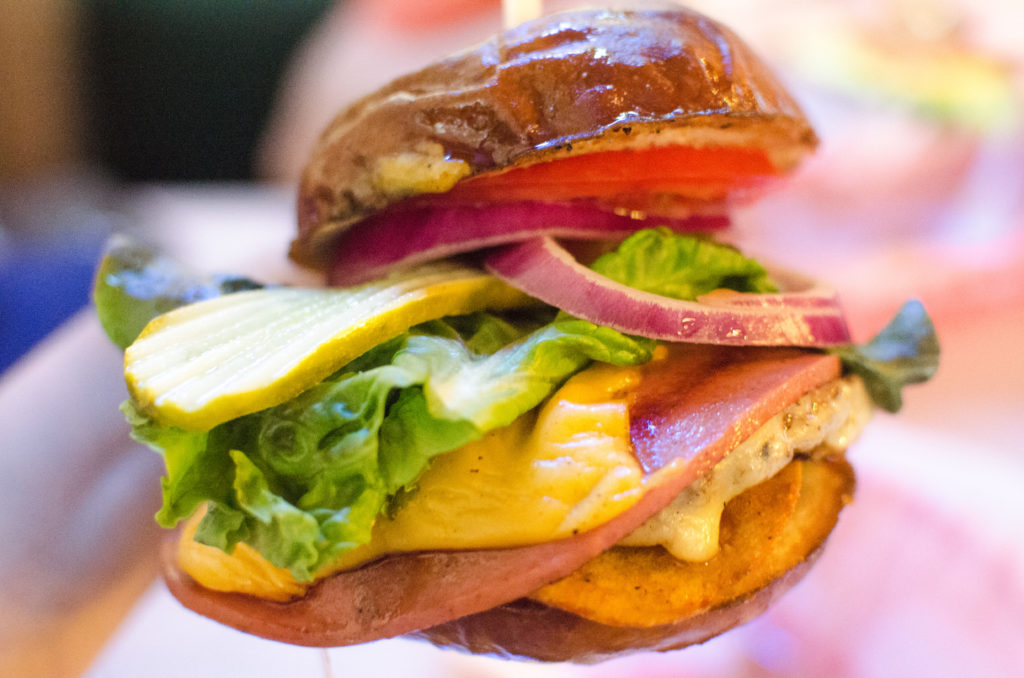 5. Al's Bar/The Epic Cure: Swayze Burger
Just like the Noli Burger from Minglewood, I also tried the Swayze Burger from Al's Bar during Lexington Eats Week. This burger was made by the chefs were The Epic Cure. Al's Bar offered the Swayze Burger also during 2017's Lexington Burger Week. This burger has Swiss and American cheeses, fried bologna, lettuce, tomato, onion, pickle, and Grippos. Grippos on a burger? Sign me up!
[RELATED: Live Love & Eat Local: Lexington Eats Week 2017 Recap]
Obviously, I can't include every burger I've ever eaten on the list, nor have I been to every restaurant in Lexington. These were just five burgers that stood out above the rest among the ones that I have had.
If you live in Lexington, please let me know what your favorite burger is and where I can eat it! I'm always looking to try new restaurants!