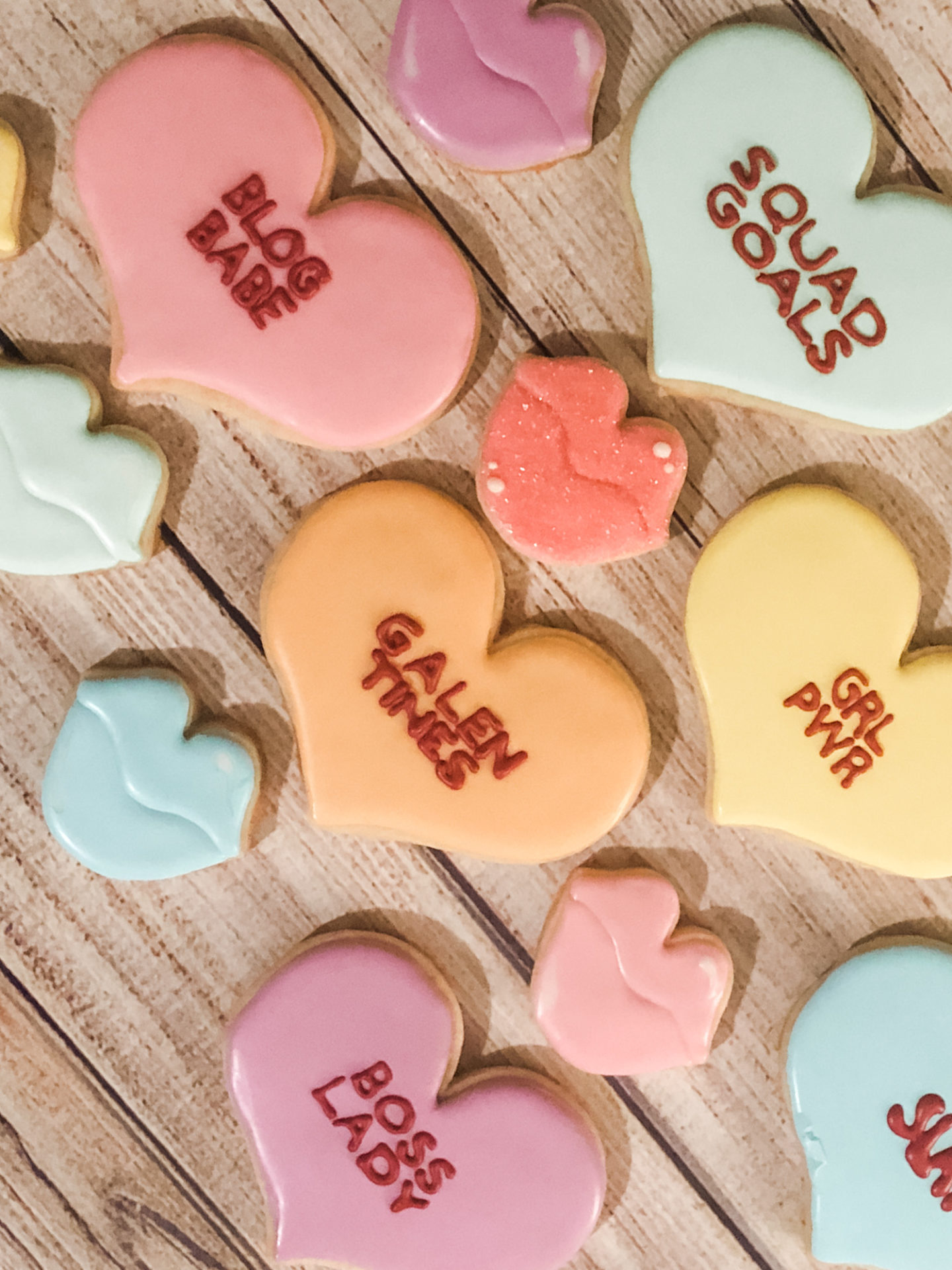 It's almost that time of year – Valentine's Day aka the day of love! Lexington has so many amazing restaurants throughout the city, so why not eat some delicious, yummy food and at the same time support a local business?!?
I wanted to give y'all some ideas on where to celebrate for dinner, as well as things to do (those posts coming later this week!). For this particular post, I've included things to do for Galentine's Day!
As always, remember that Valentine's Day is a busy time, so be sure to make reservations ahead of time and get your tickets as soon as possible!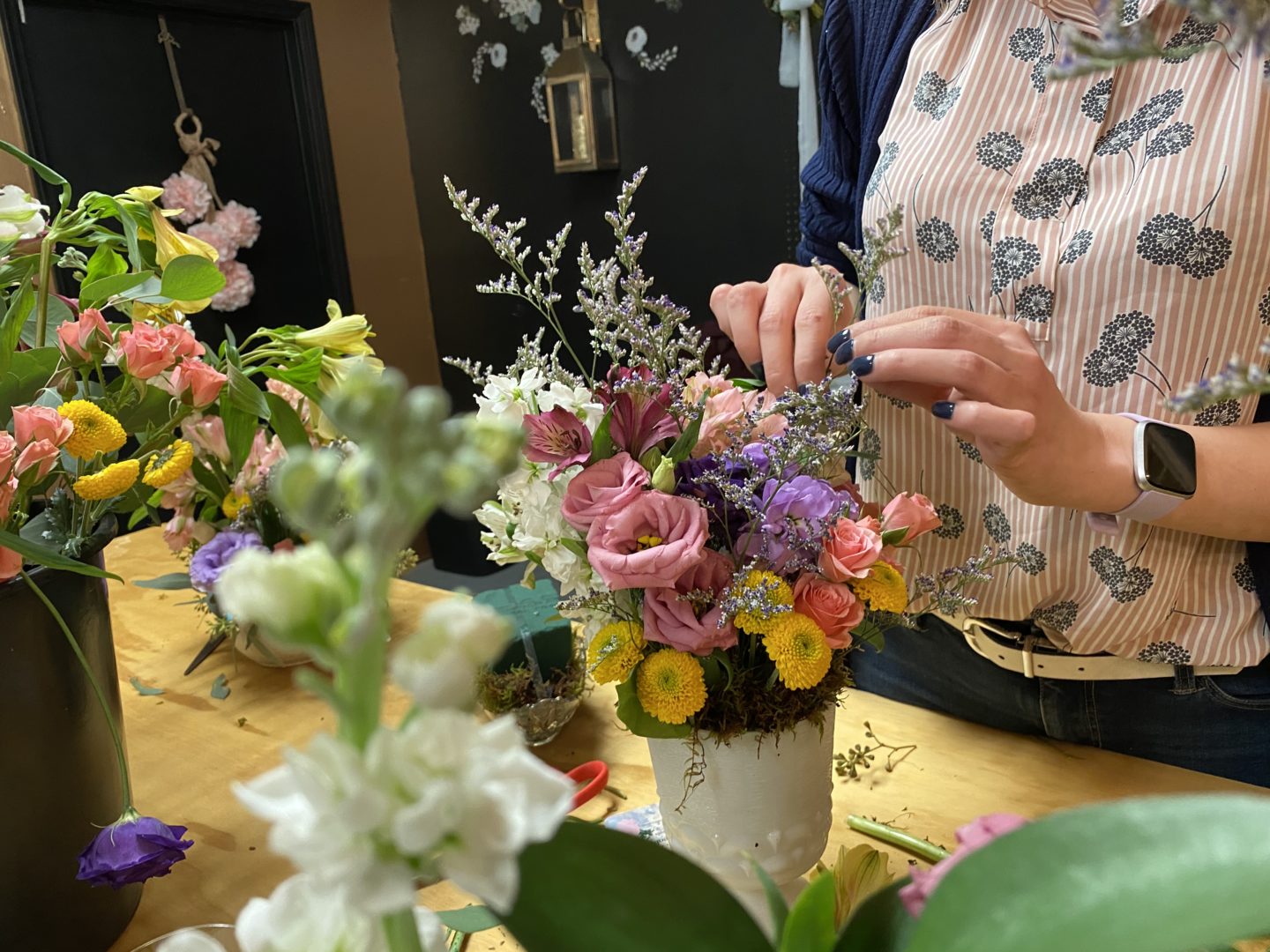 THINGS TO DO FOR GALENTINE'S DAY IN LEXINGTON, KENTUCKY:
1. Cookie Decorating Class at Wildside Winery
Come on out to Wildside Winery and enjoy a fun night with your old or new friends! You will learn how to decorate an adorable gnome set complete with moss (edible) covered heart cookie. Each participant will receive a ticket for a glass or wine, beer or a soft drink. You will receive everything that you need to create this cute set at the class and will go home with you own decorated cookies. You will also receive the instrutor's cookie and icing recipes as well as decorating tips. Class will be cancelled for less than 6 participants to grab your gal pal and have some fun!!
Date: Thursday, February 13, 2020
Time: 6pm to 8pm
Tickets available: HERE.
2. Galentine's Day at Tin Roof
LAAAAADIES! They've got DJ Ace on the 1s and 2s this Galentine's Day. He'll be giving out free hugs all night long, so don't miss out!
Date: Thursday, February 13, 2020
Time: 10:30pm to 2:30am
3. Galentine's Parks and Rec Trivia at Blue Stallion Brewing Company
It's time for ladies to celebrate ladies! Come out for Galentine's Day on Thursday, February 13th with Parks and Rec Trivia! Dad's Favorites Deli will feature a waffle sandwich special for the game starting at 7pm!
Date: Thursday, February 13, 2020
Time: 7pm to 9pm
4. Galentine's Floral Design Class at Alexandra Pallos Floral Design Class
Come have some fun with your besties at our Galentine's Floral Design Class! Who said you have to receive a bouquet when you can create your own arrangement? It's so special and fun! Enjoy sipping on some wine or champagne while you enjoy some delicious food and make yourself a spectacular floral arrangement to enjoy. Cost of class includes everything you need to create your floral masterpiece as well as all food and drinks.
I've personally did this class and it was so much fun (I'll be posting about it very soon!)
Date: Thursday, February 13, 2020
Time: 7pm to 9pm
Tickets available: HERE.
5. Galentine's Paint & Brunch at Brooke Harris Paints
Celebrate friendship and get together with your girlfriends for painting and brunch!
Guests will learn how to paint their unique masterpiece – this month, a beautiful floral. Brooke will guide you through how to mix each color and show you how to add your own personal touches to your 11 x 14 in. canvas. Beginners and experienced painters welcome! Children 12+ welcome with an accompanied adult. Non-alcoholic bevarages will be served. (The State of Kentucky prohibits BYOB. If you wish to purchase a drink, feel free to stop by Mi Pequena Hacienda which is just steps from their door after your event).
Date: Saturday, February 15, 2020
Time: 11am to 1pm
Tickets available: HERE.
6. Galentine's Wine, Cheese and Flowers Workshop at wine + market
Galentine's Day is February 13th! Celebrate with Wine, cheese and lots of flowers! Join Carly with In Bloom and Wine + Market for a floral arragement class that includes wine and a delicious cheese plate. Gather your gals or make some new ones. This class is not to be missed! Tickets include: Floral arrangement, vase, and a cheese plate with wine pairing.
Date: Thursday, February 13, 2020
Time: 6pm to 7:30pm
Tickets available: HERE.
7. Galentine's Day at World of Beer
Who says love has to be limited to February 14th and who says you have to be in a relationship? Ladies, come out with some of your girlfriends on February 13th from 6pm-10pm to celebrate that special friendship! Hang out, gossip, and enjoy one of their specially crafted cocktails. They will have swag bags for the first 50 girls that show up along with a drawing for a glam bucket.
Date: Thursday, February 13, 2020
Time: 6pm to 10pm
8. Galentine's Day Hike
Join J&H Lanmark – The Outdoors Store and Floracliff for an afternoon outing celebrating friendship and the love you have for your lady friends. Take a hike with your gal pals and enjoy some much needed time in the forest on this day of ladies celebrating ladies.
Choose one of two hike options, either to the Kentucky River or Elk Lick Falls. Both hikes will end at the historic Trail's End Lodge with a warm beverage. Thanks to J&H Lanmark, you'll have a chance to win some great outdoor swag from companies like Hydro Flask, Outdoor Research, Osprey, HydraPak, and Patagonia. Everyone will go home with a J&H Koozie.
This event is open to the first 40 people who register.
Date: Thursday, February 13, 2020
Time: 1pm to 4pm
Tickets available: HERE.
9. Cake Decorating Party at Miss Delaney Cakes
Valentine's day is better with the girls! Come out for GALentines to decorate a pink velvet cake with raspberry buttercream.
You'll re-create beautiful cakes using inspiration from various artists on instagram. You'll learn how to decorate a 4" round, 3 layer cake, and the best part is… you get to take it home! One ticket per cake. All parties are hosted by Seventh + Lime Studio, located at 700 North Limestone in Lexington Ky. Kids 5 and up are suggested. Ladies have the option to bring cocktails to sip on while we create. Water and a small snack will be provided.
Date: Saturday, February 15, 2020
Time: 1pm to 4pm
Tickets available: HERE.
10. Embroidery – Love You More! Valentines Day at Kentucky Maker Company
Bring your partner, parent or bestie! Do something together on Valentines Day:)
MUST GET TICKETS 24 HRS IN ADVANCE – They'll supply all you need material wise plus their knowledge – come learn to do embroidery yourself!
You will learn basic embroidery stitches and how to make your own embroidered piece you can take home with you. They will also have some beverages and treats on hand just for you! VERY LIMITED SPOTS. Grab your ticket soon before they run out! No Transfers – if someone says they will sell you a ticket please report it to the instructor.
Date: Friday, February 14, 2020
Time: 11am to 1pm
Tickets available: HERE.
11. Let's Celebrate Galentine's Day Together! at Painting With a Twist
Girlfriends on a 16X20 canvas. Feel free to change the colors to make it look like you and your girlfriends! The instructor for this class will be Neil. This event is open to all ages and costs $35 per guest.
Date: Thursday, February 13, 2020
Time: 7pm to 9pm
Tickets available: HERE.
12. Lexington Galentine's Waffle Party 2020 at Franzetti Photography
"We need to remember what's important in life: friends, waffles, work. Or waffles, friends, work. Doesn't matter, but work is third." Come celebrate just being YOU at the annual waffle party. This is a no-stress, come as you are event in Michelle's studio in downtown Lexington.
Date: Thursday, February 13, 2020
Time: 6pm to 7:45pm
13. Galentine's Day at the Amsden
Come out for their 3rd annual Galentine's Day celebration at the Amsden! They will have pink drink specials + Valentine's treats, free yoga + barre classes, a braid bar, photo booth, + MORE! Grab your galentines and come out for a day filled with all things girly + fun!
Schedule of Events for Sunday, February 9, 2020:
Be sure to check out my friend's and their posts about Valentine's Day:
Be on the lookout later this week for Things to Do for Valentine's Day and Where to Eat for Valentine's Day in Lexington, Kentucky!