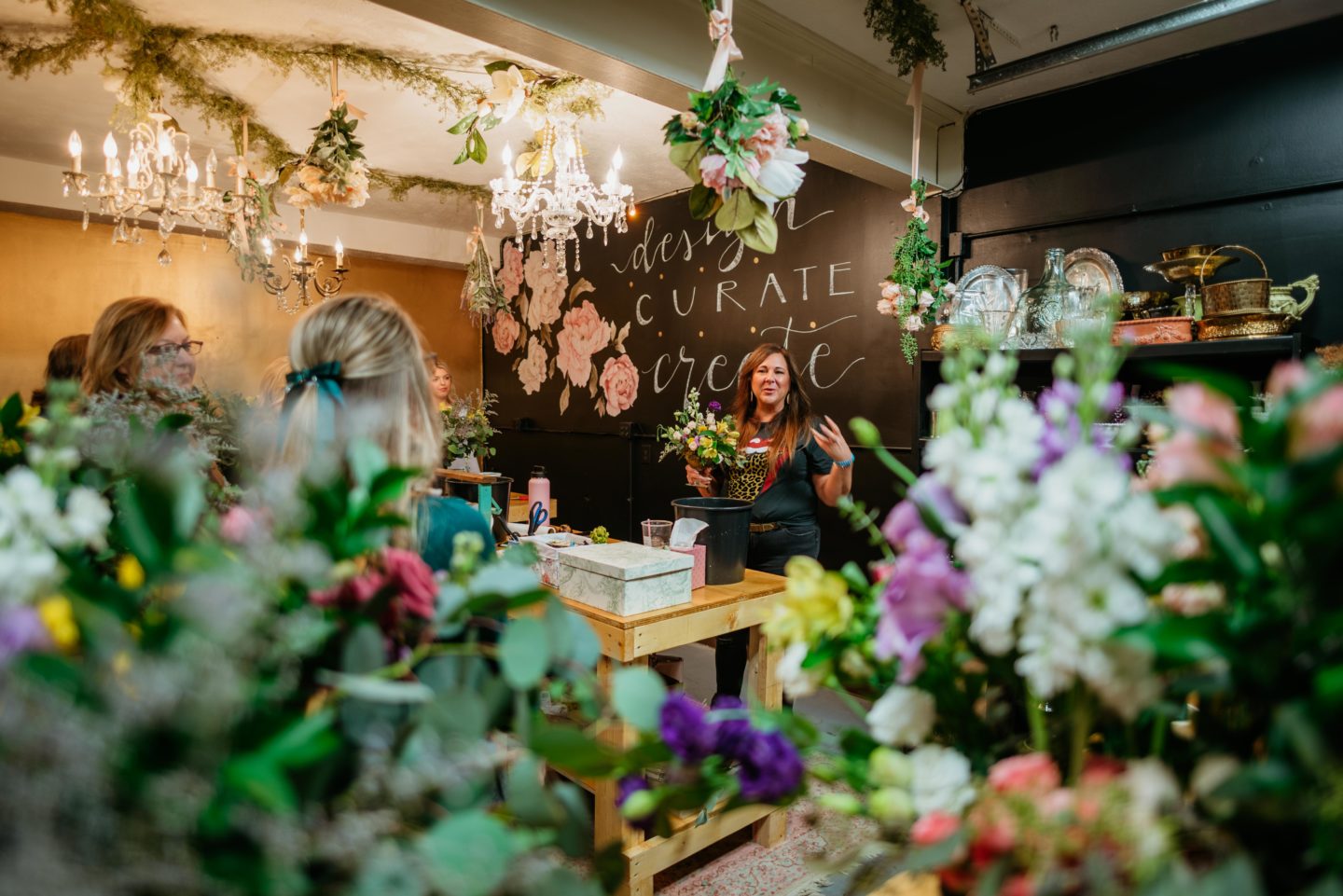 A few weekends ago, I got the opportunity to take a floral arrangement workshop with Alexandra Pallos Floral & Events located right here in Lexington, Kentucky. Instead of picking up a bouquet at the grocery store or floral shop, you are able to make your very own at Alexandra's workshops! What about a unique experience of making your own arrangement?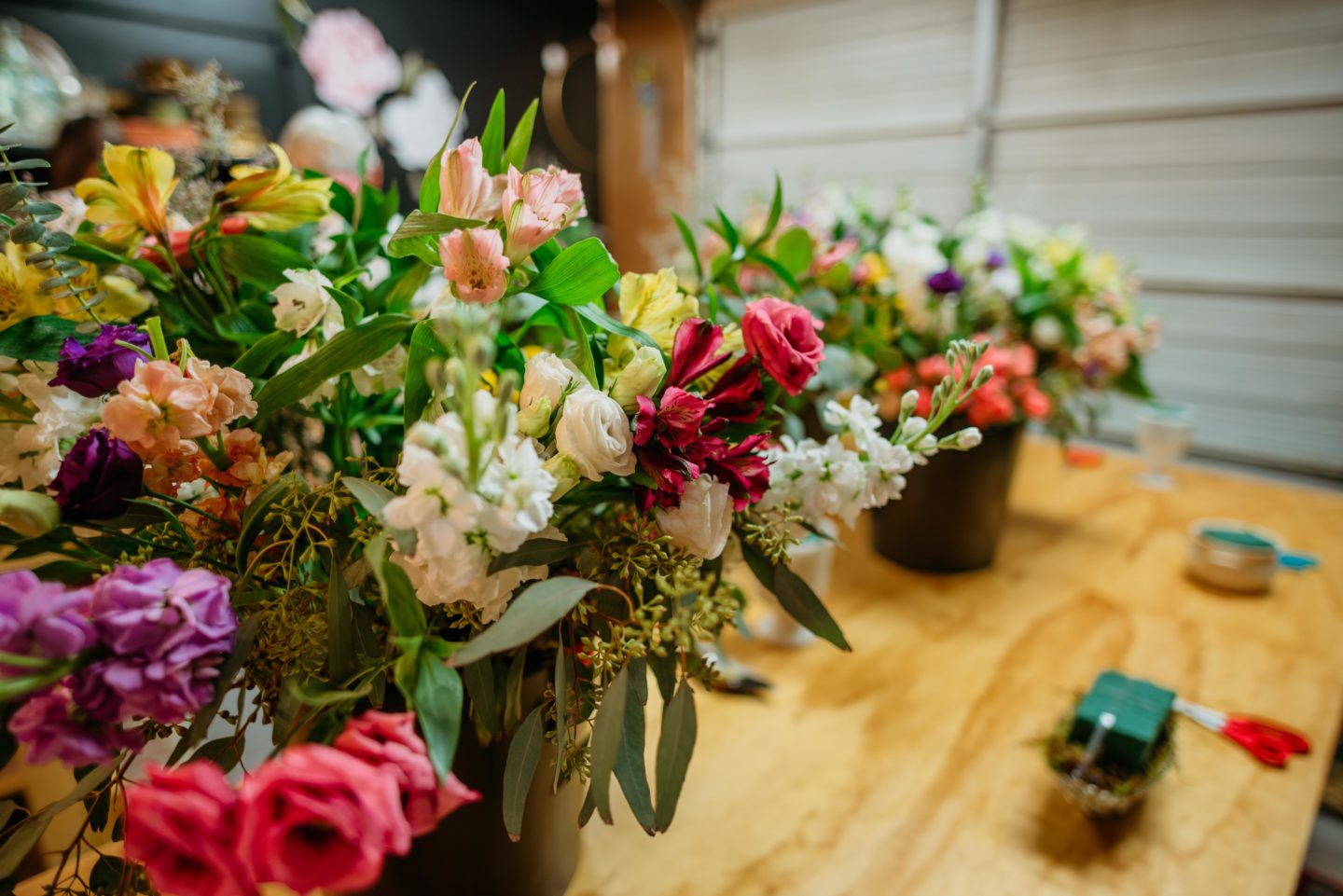 I am someone who always has fresh flowers in their home. On a weekly basis, I usually pick up a small bouquet from Kroger or Whole Foods. Fresh flowers are just something that makes me happy. I sit them in the middle of our kitchen table, so it can be the focal point, as well as get a lot of sunshine.
Alexandra is the owner of Alexandra Pallos Floral & Events. She has always loved flowers, so she was able to turn her hobby into a business. She was so kind to host a bunch of us local bloggers, so we could try out one of her workshops and spread the word!
"Alexandra has combined her passion and love of antiques and anything with character and imperfection into many of her floral designs. Although her designs are versatile and range from whimsical romantic to sleek, modern lines and everything in-between, her biggest joy comes from bringing a clients vision to life and making their dreams a reality." –via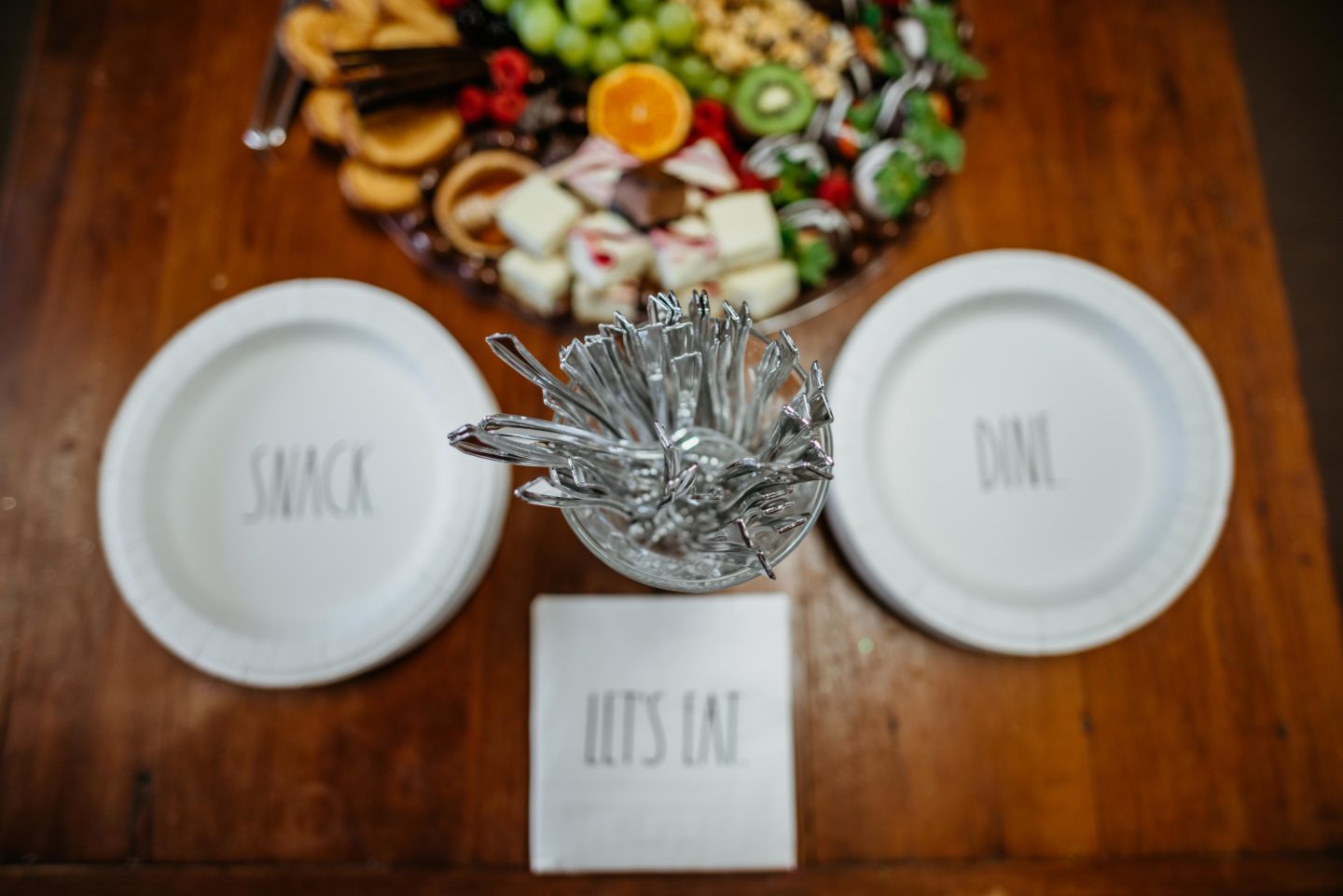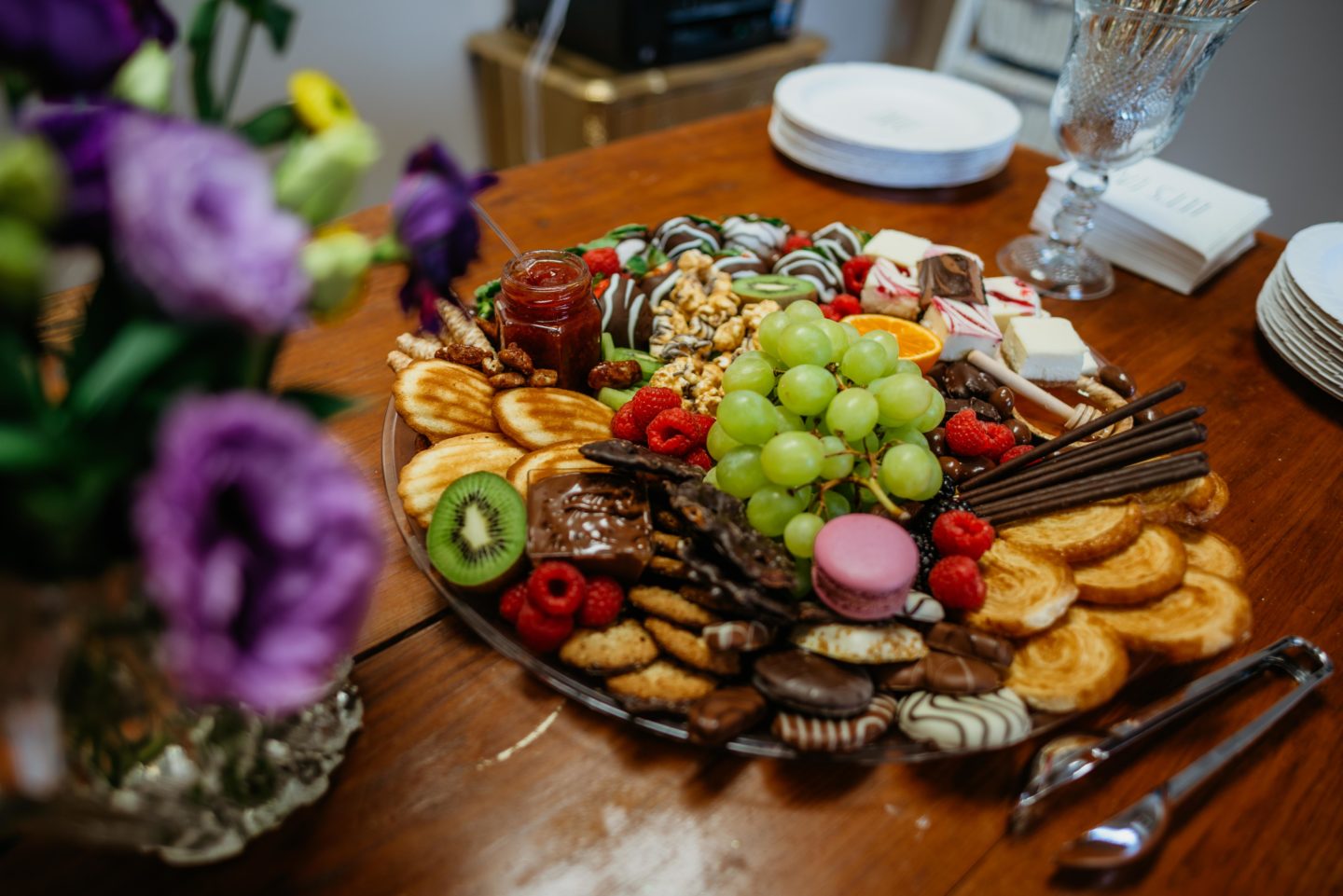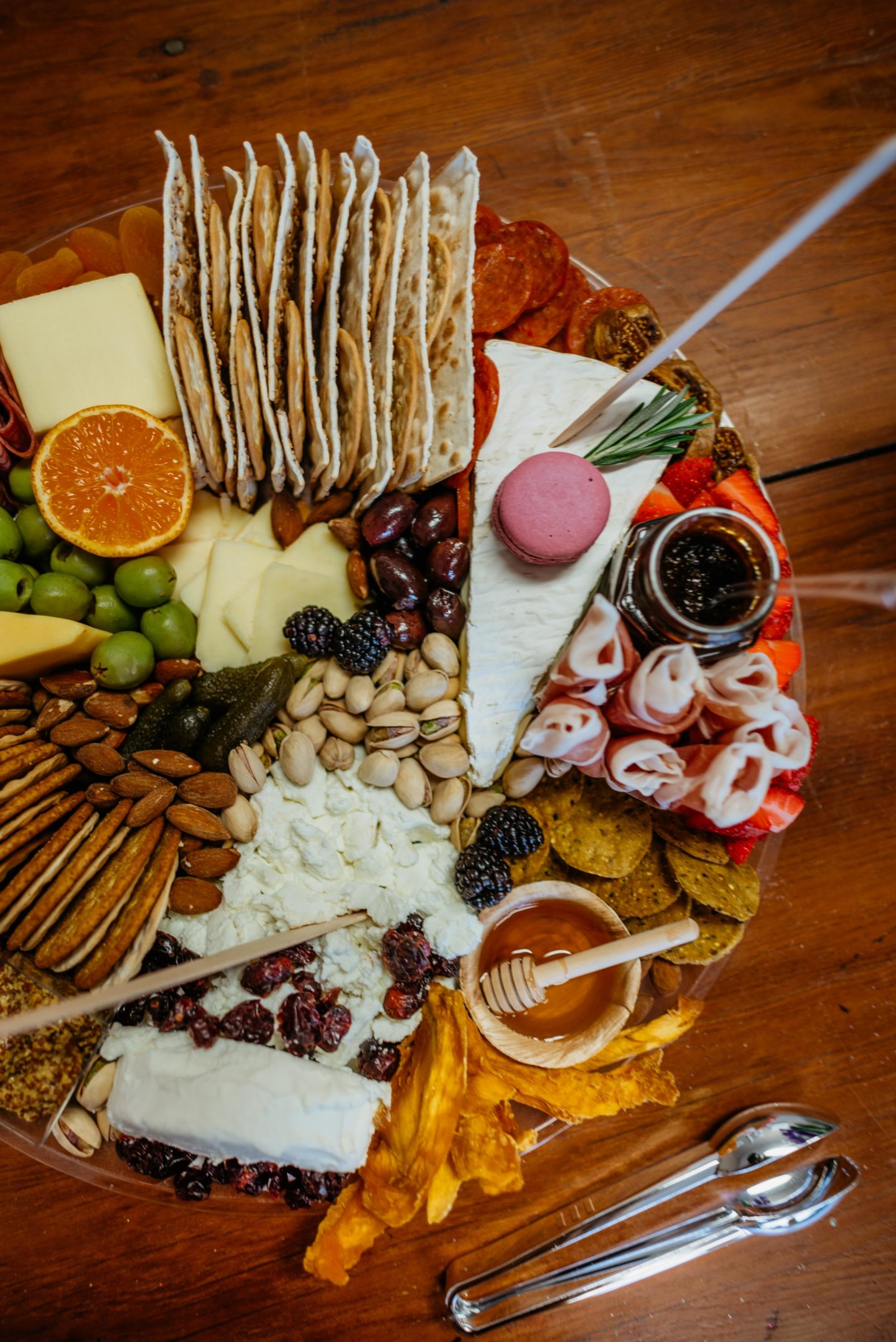 Before the workshop started, we were provided with yummy charcuterie boards made by Fete Boards.
Fete Boards are Lexington's first custom charcuterie boards that are delivered straight to you! The little raspberry cheesecakes and macarons were my favorite!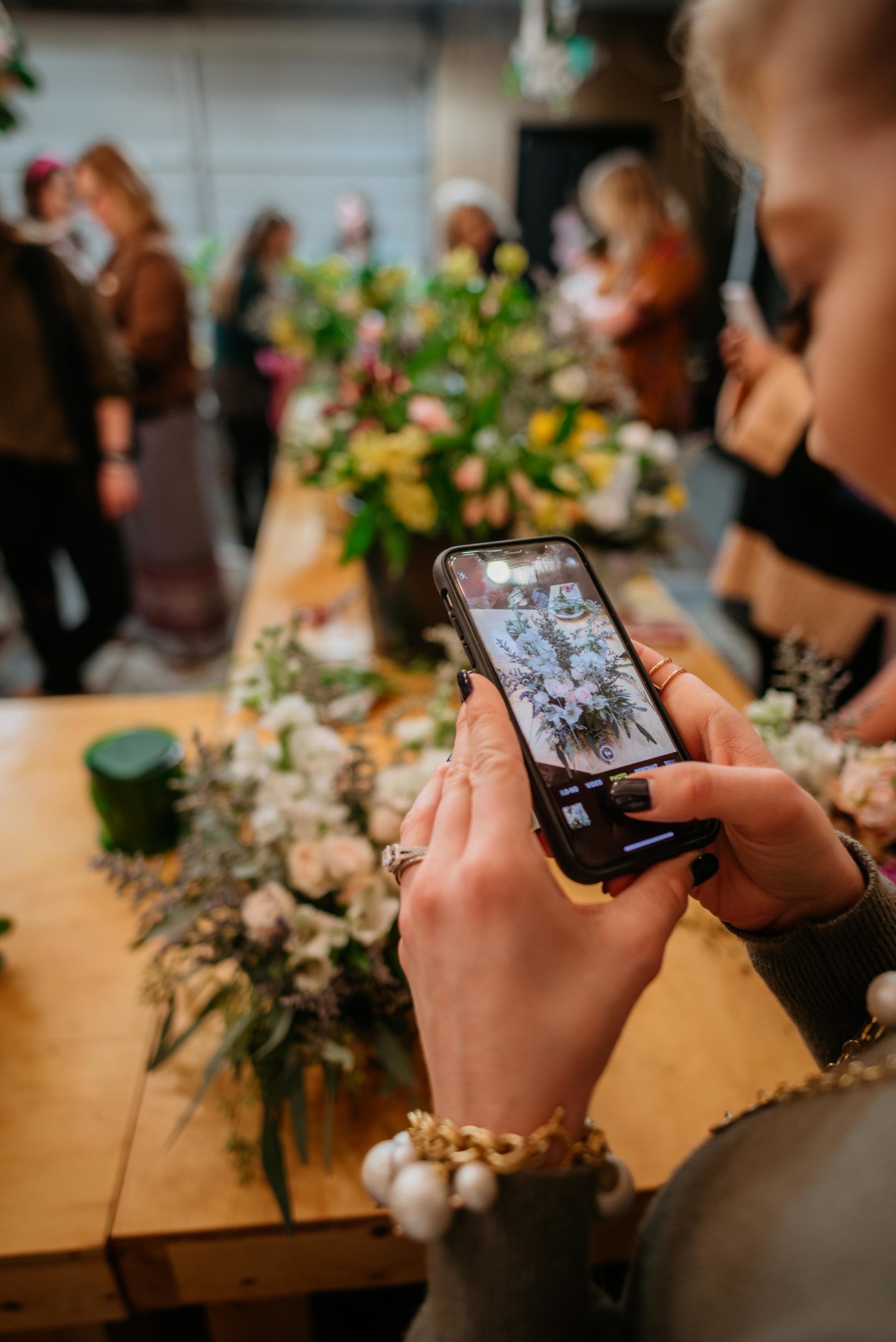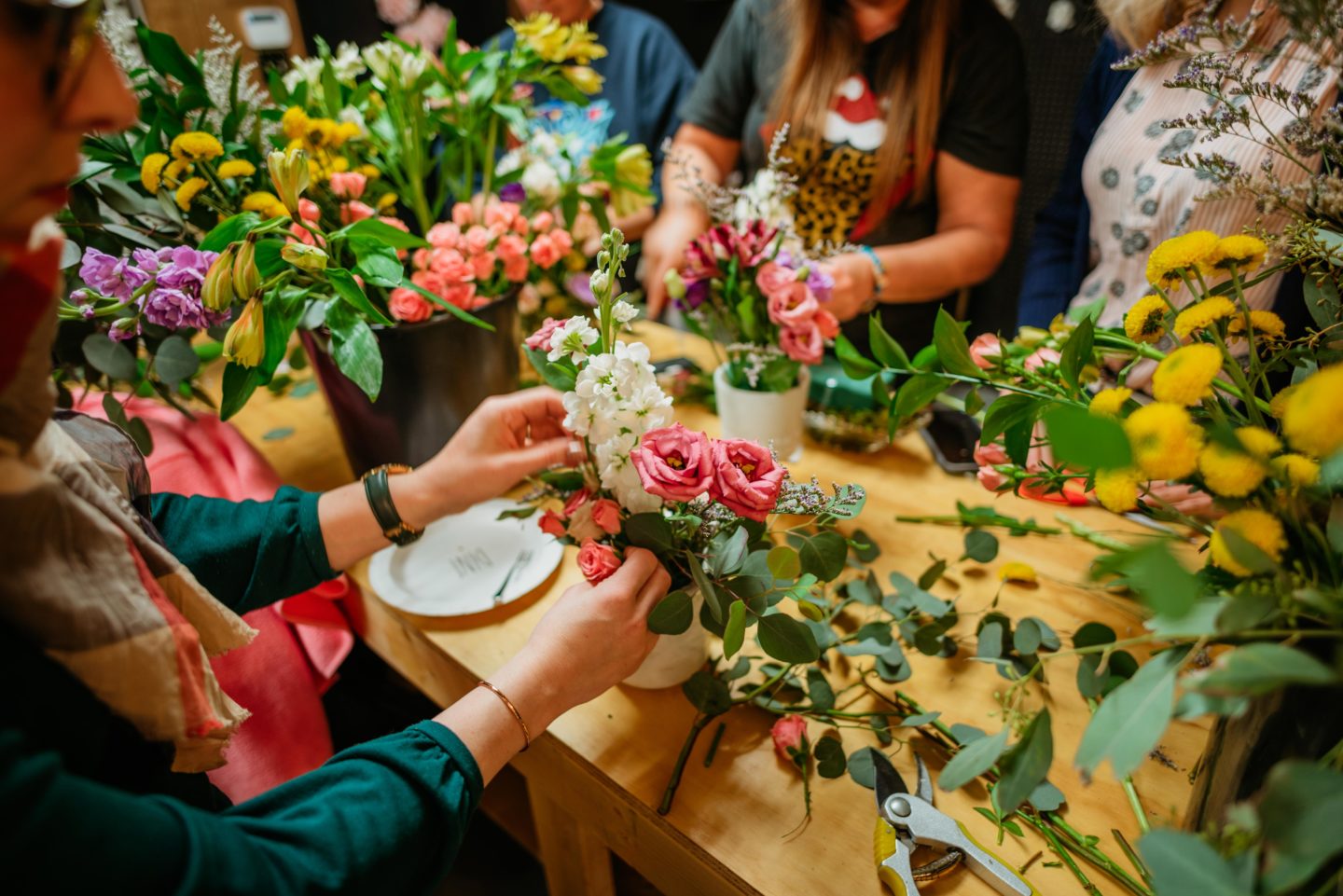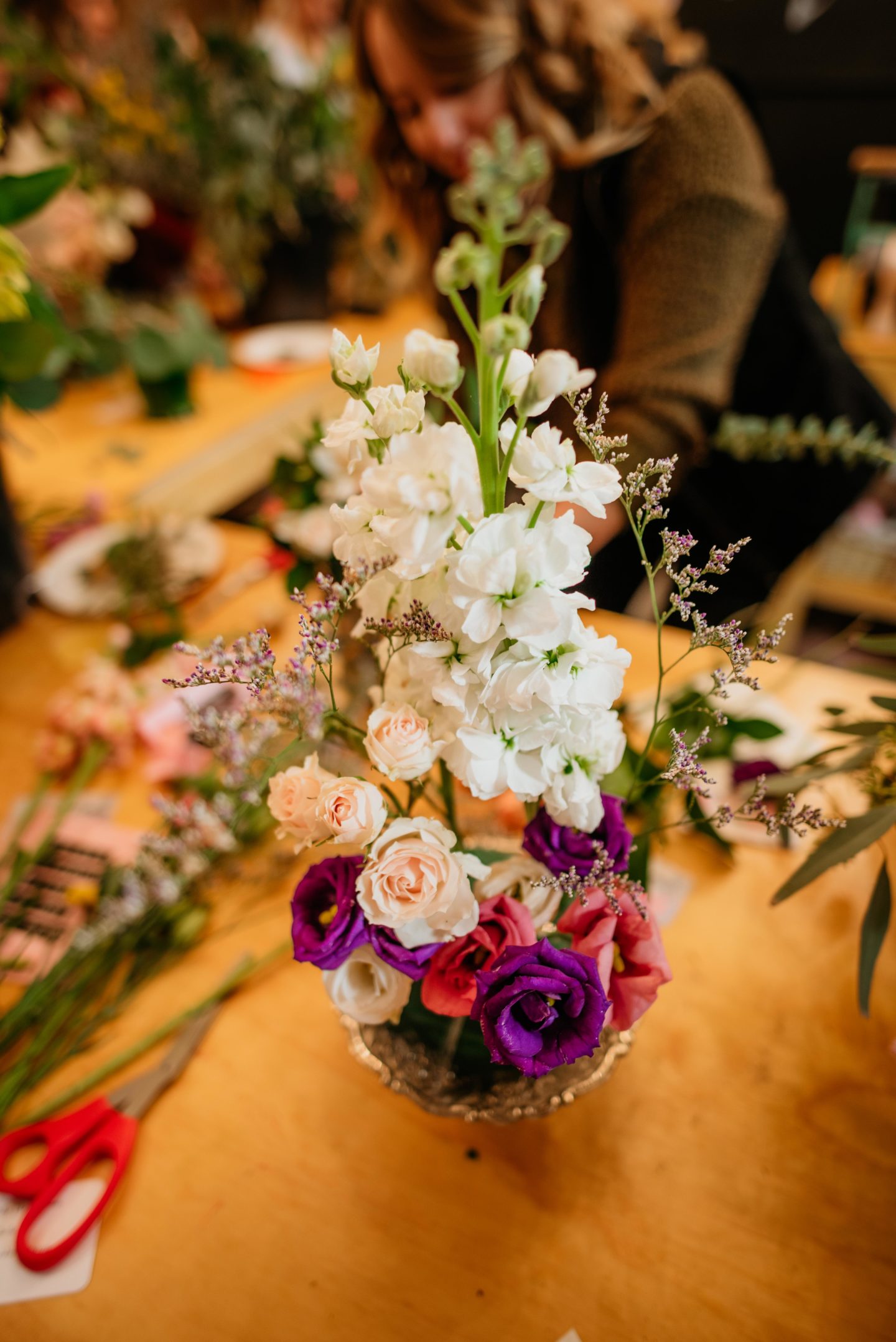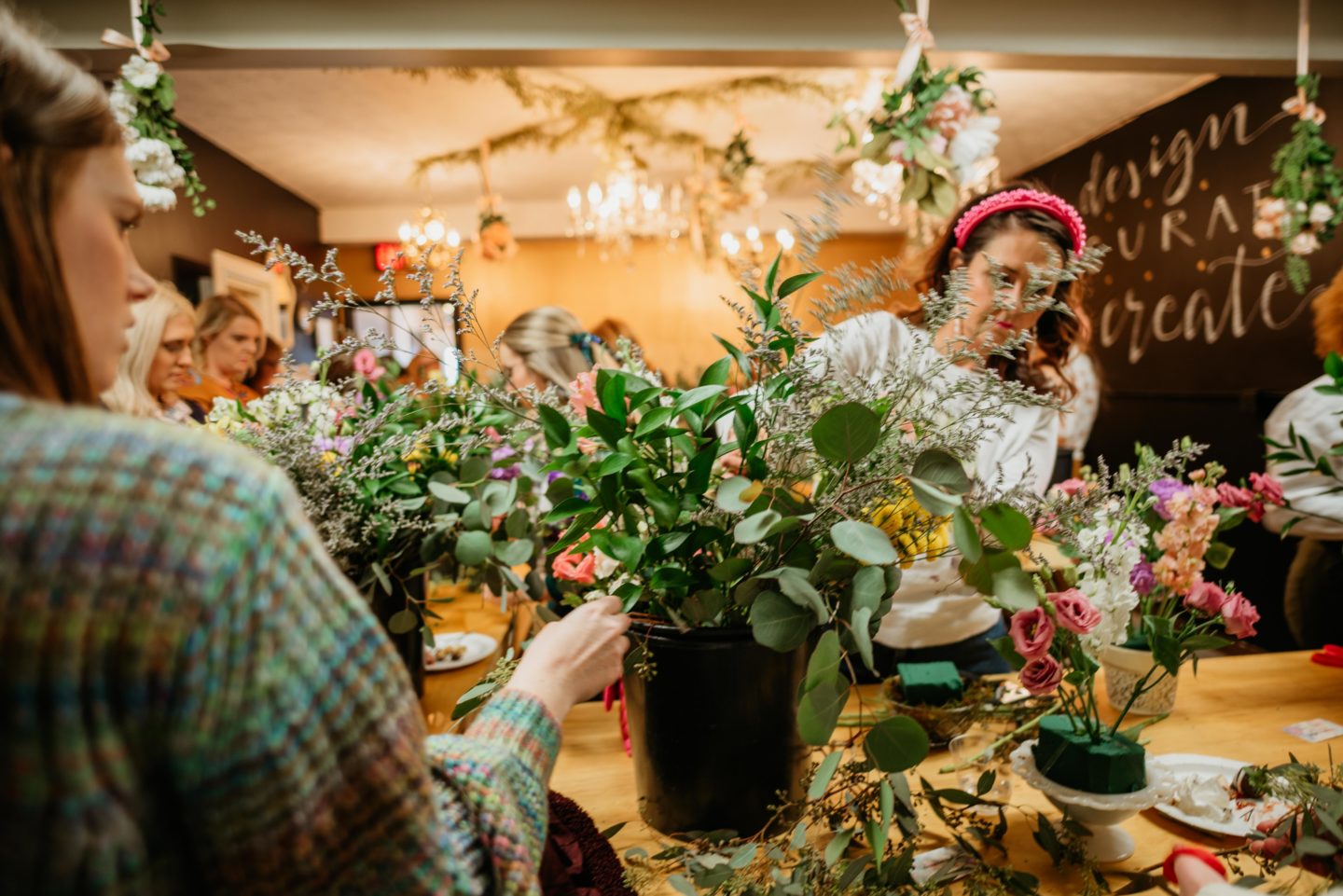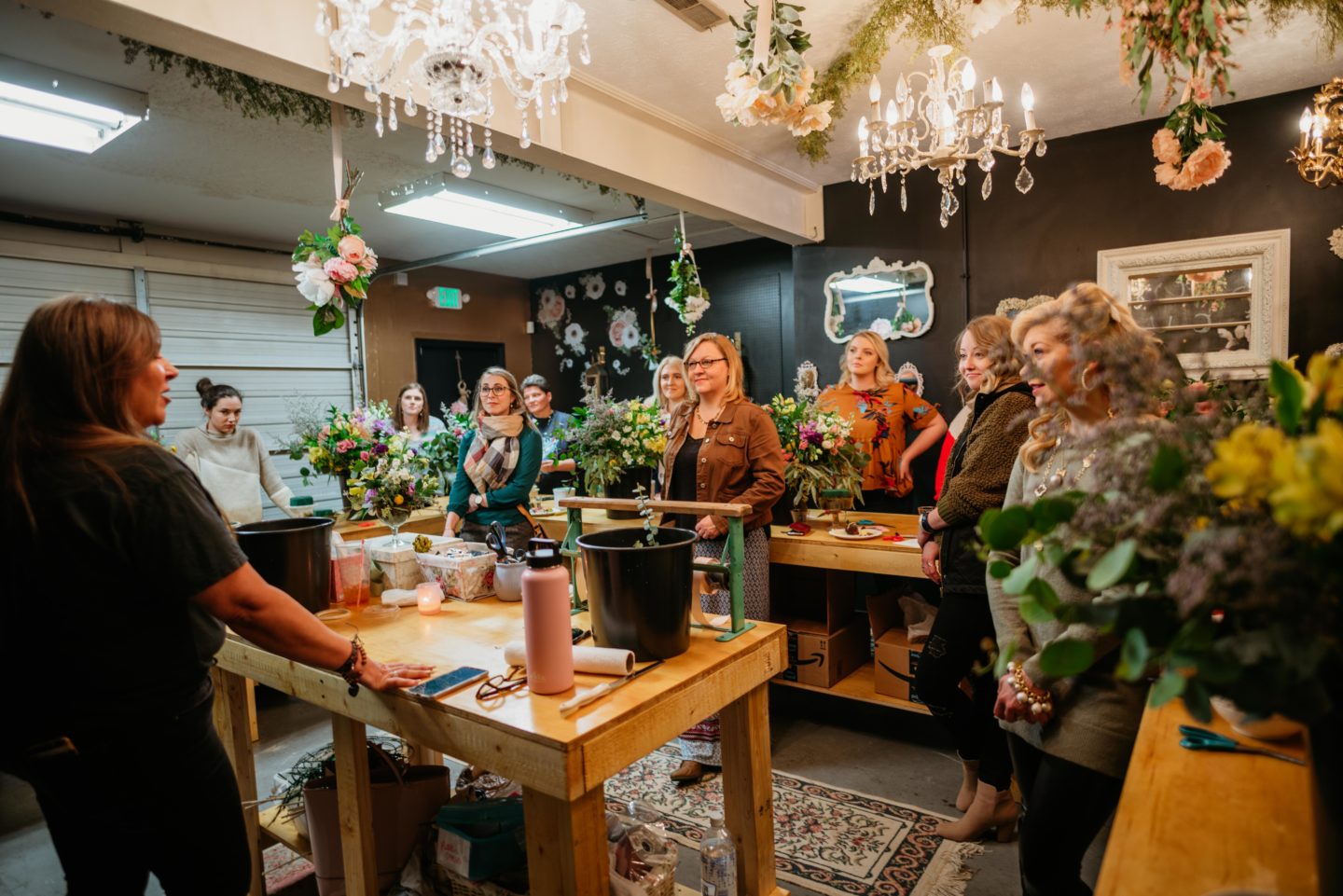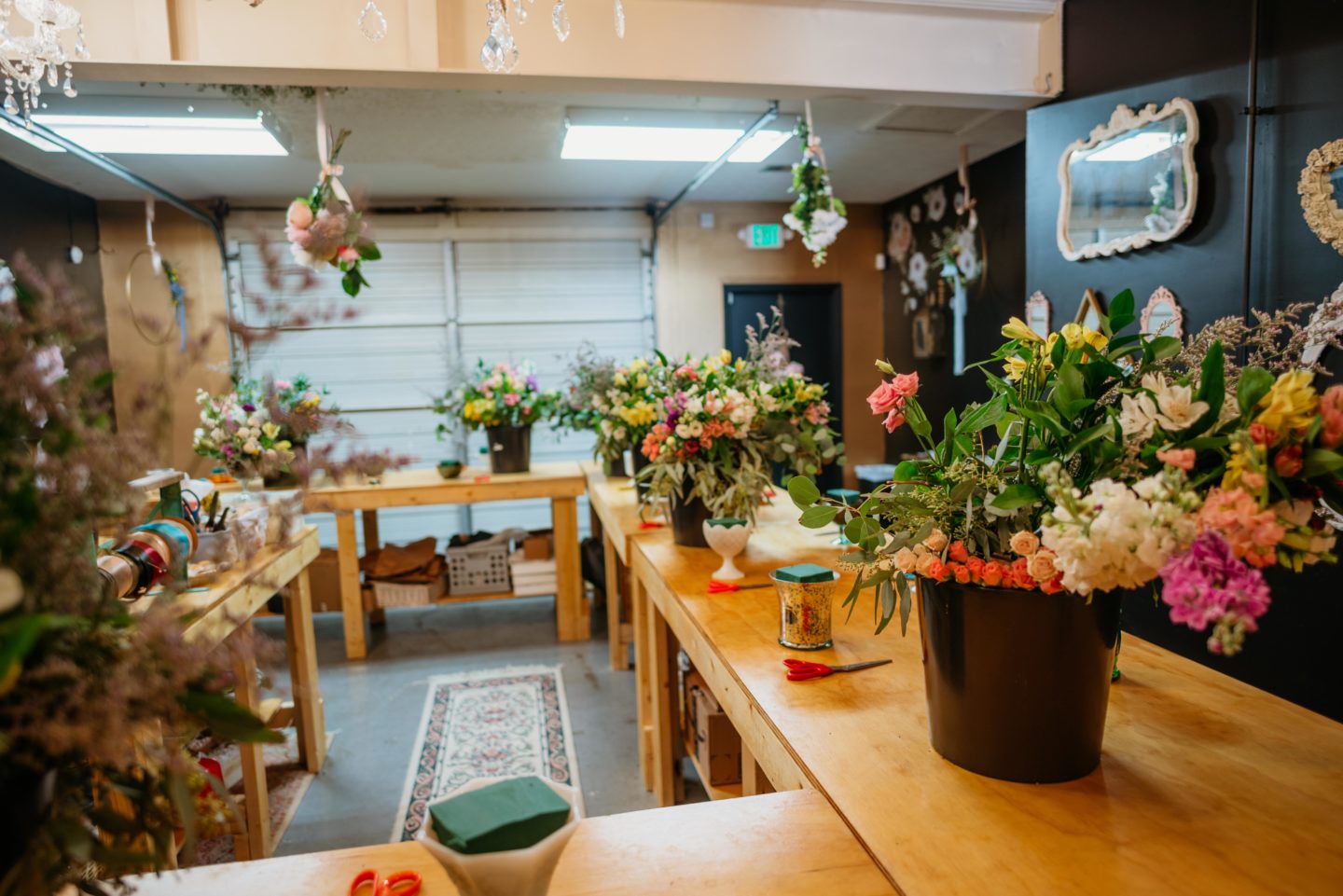 When we arrived, there were different stations set up along the tables. We were able to choose whichever vase that we wanted for our arrangement. There were many different options to choose from! I opted for a white one with a circular design. Each station had a variety of flowers and blooms, along with tools to help with your creation!
You have full creative control, which may seem a little overwhelming, but Alexandra is a wonderful instructor. If you need help, she always around and can assist you.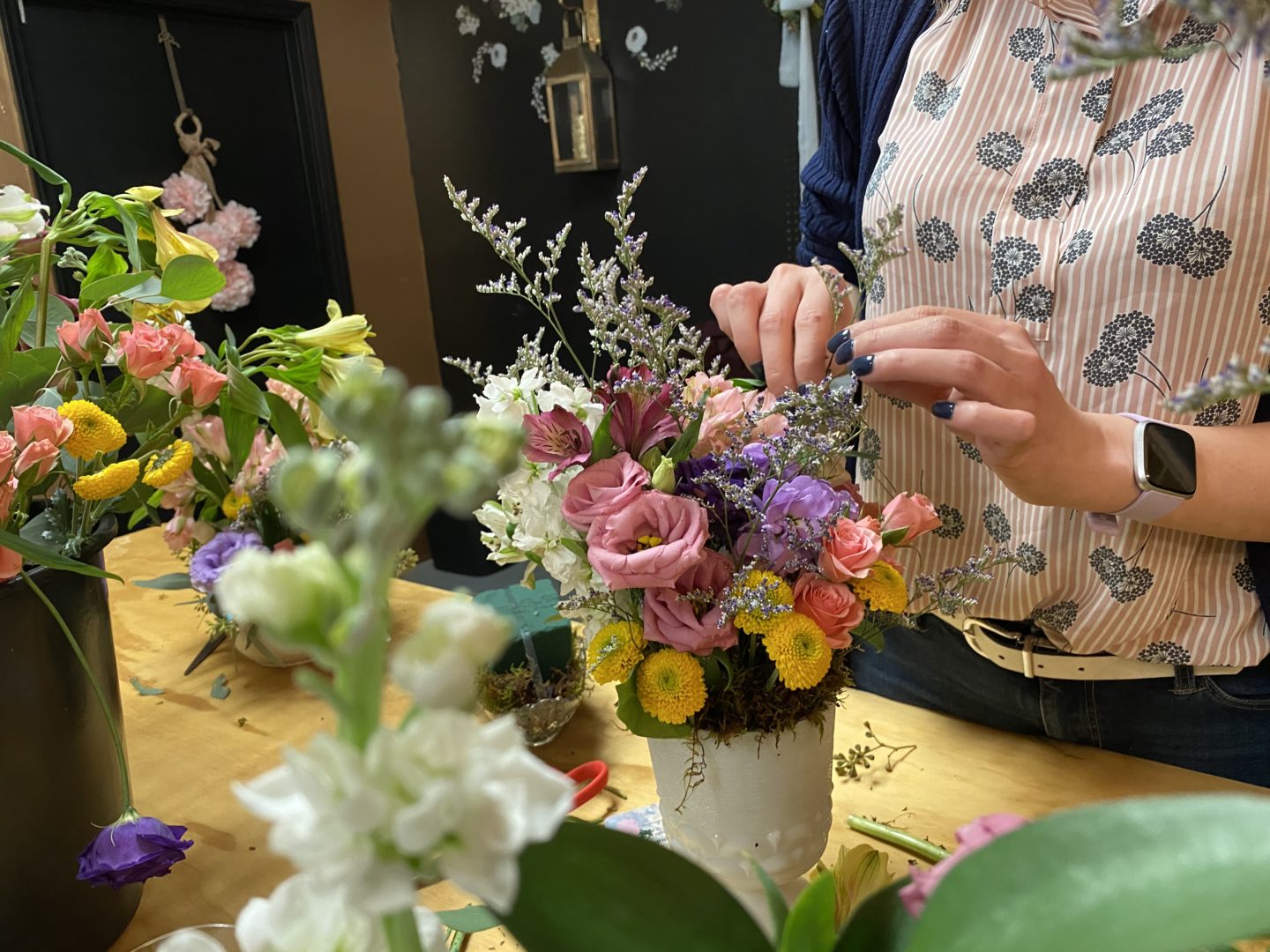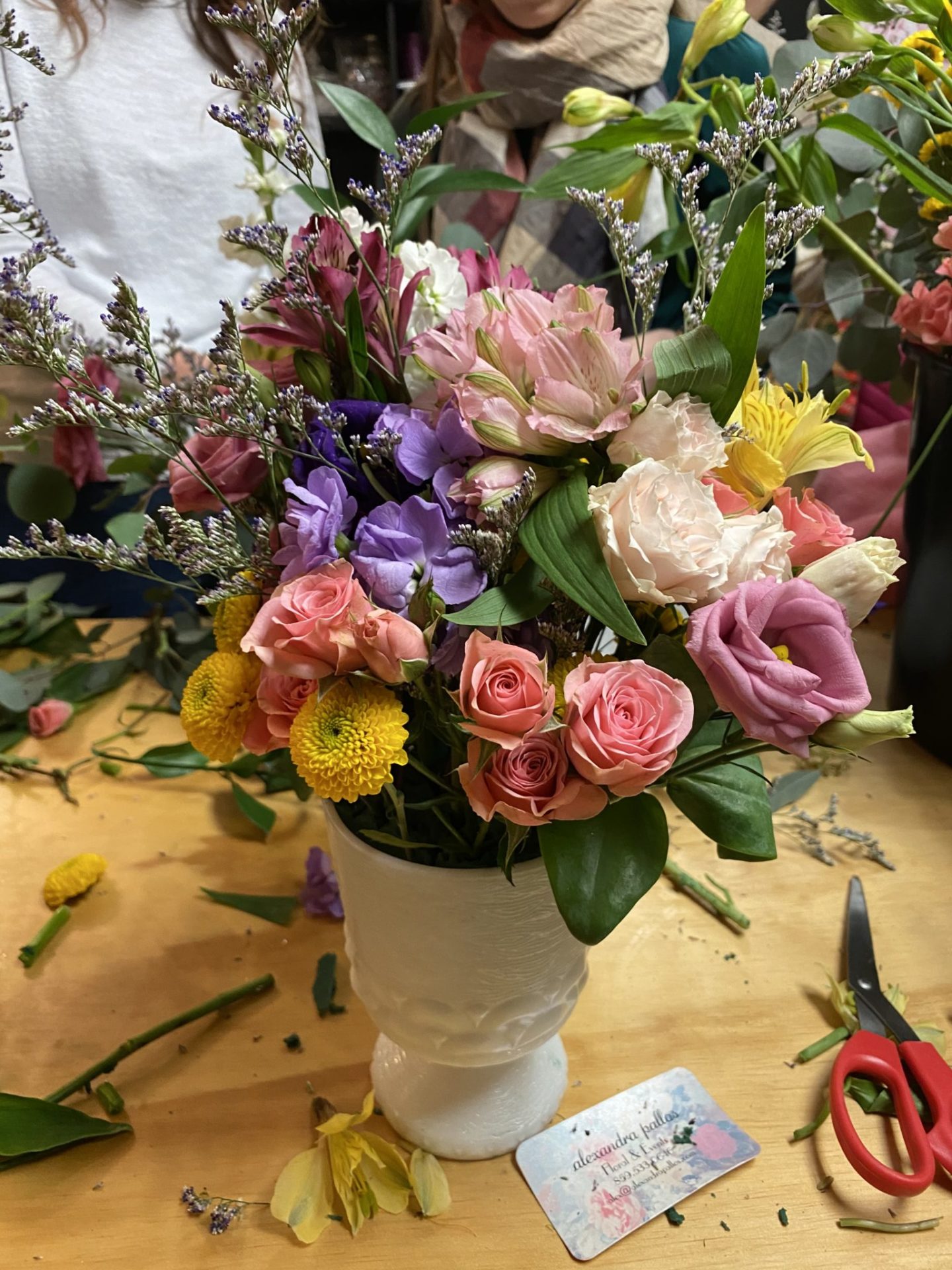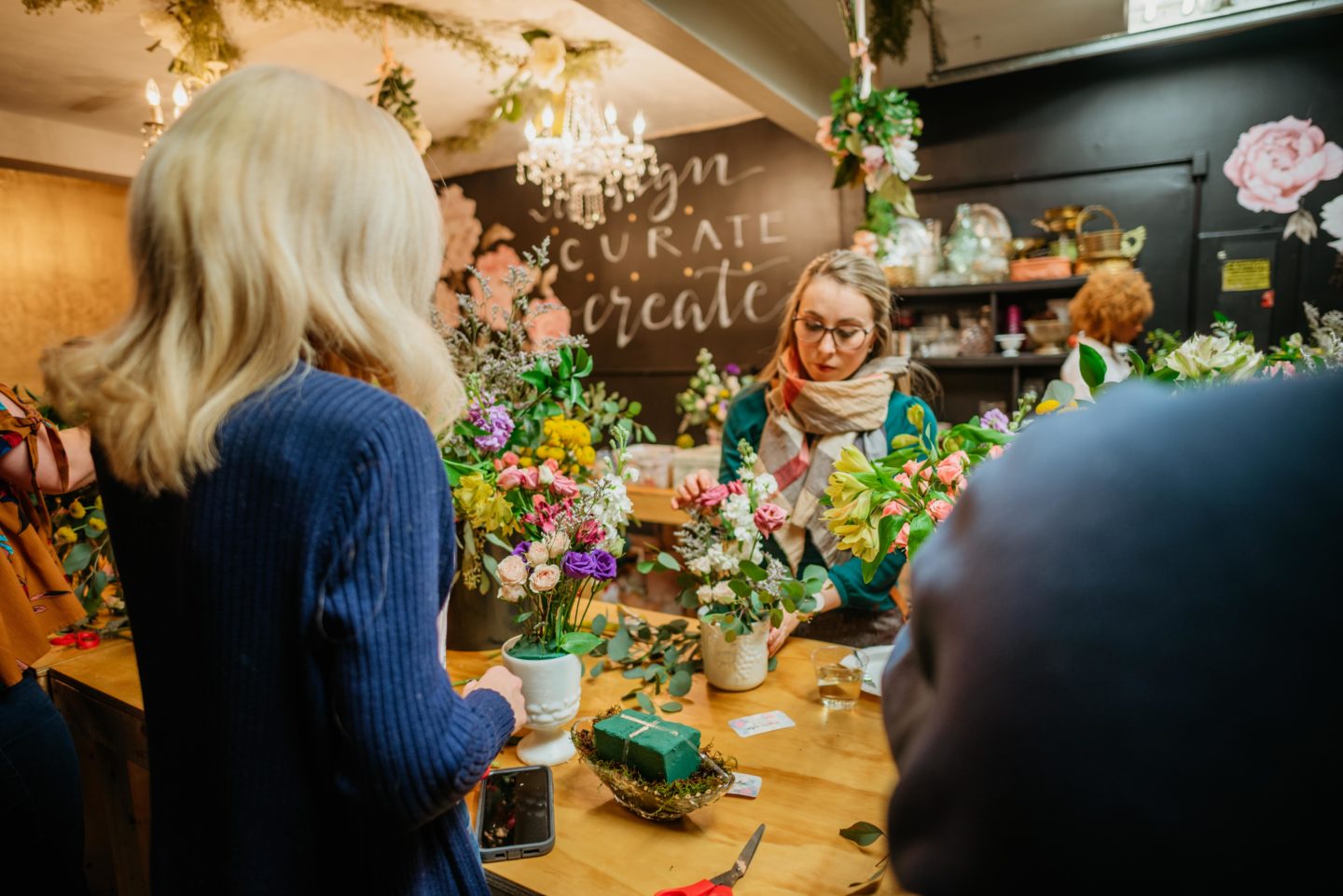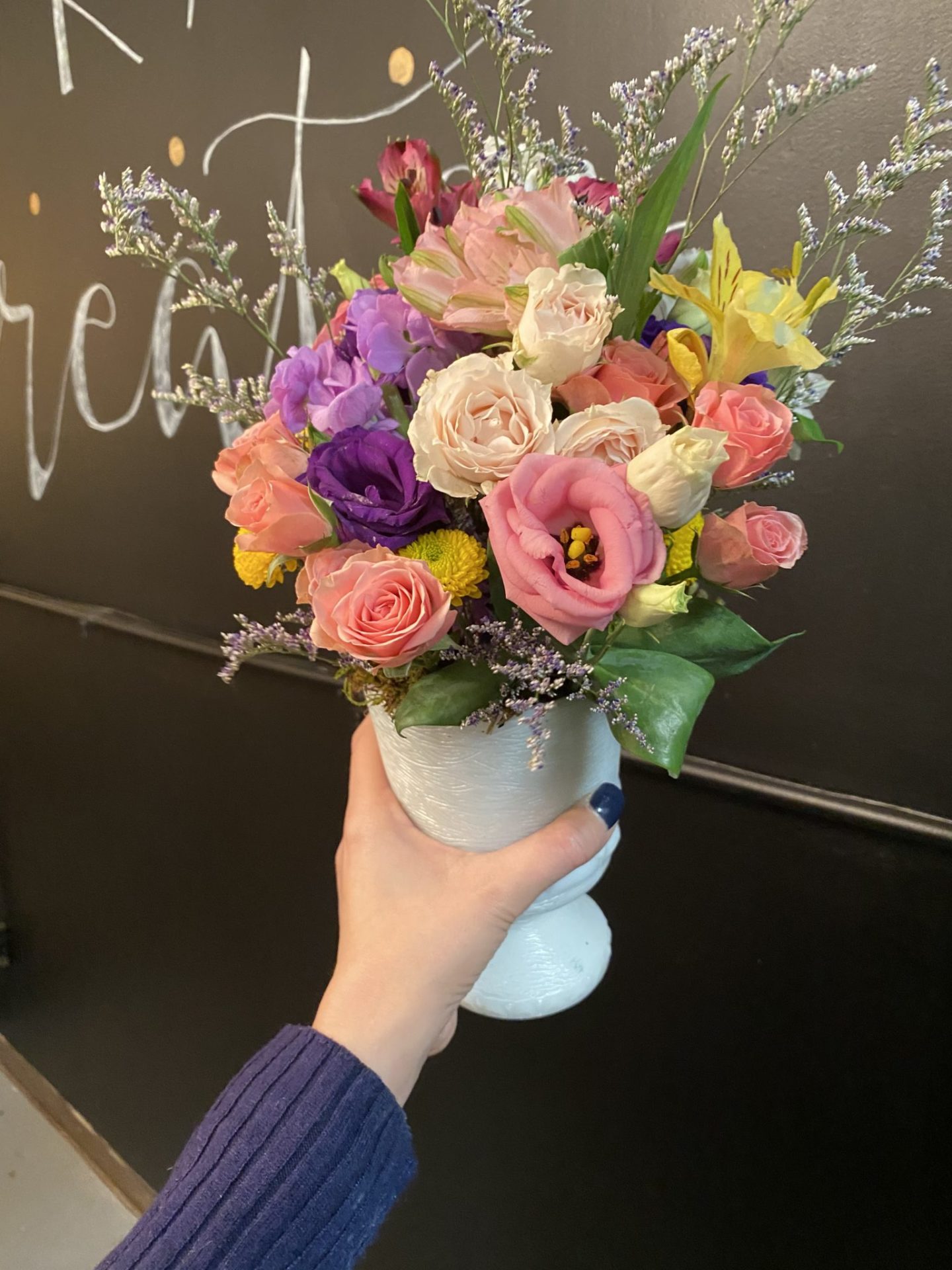 For my bouquet, I wanted to use different shades of pinks and purples, with pops of whites and yellows. I also like bouquets that are full of flowers and compact, instead of ones that have lots of space. I wanted to use as many flowers as possible! There is no right or wrong way when designing your arrangement. It's all about what you like and your preference. That is what makes something like this fun!
After I was finished, I added some live moss around the bottom of the vase, so you wouldn't see the foam foundation. The foam foundation sits inside your vase and this is what you stick the stems of the flowers into.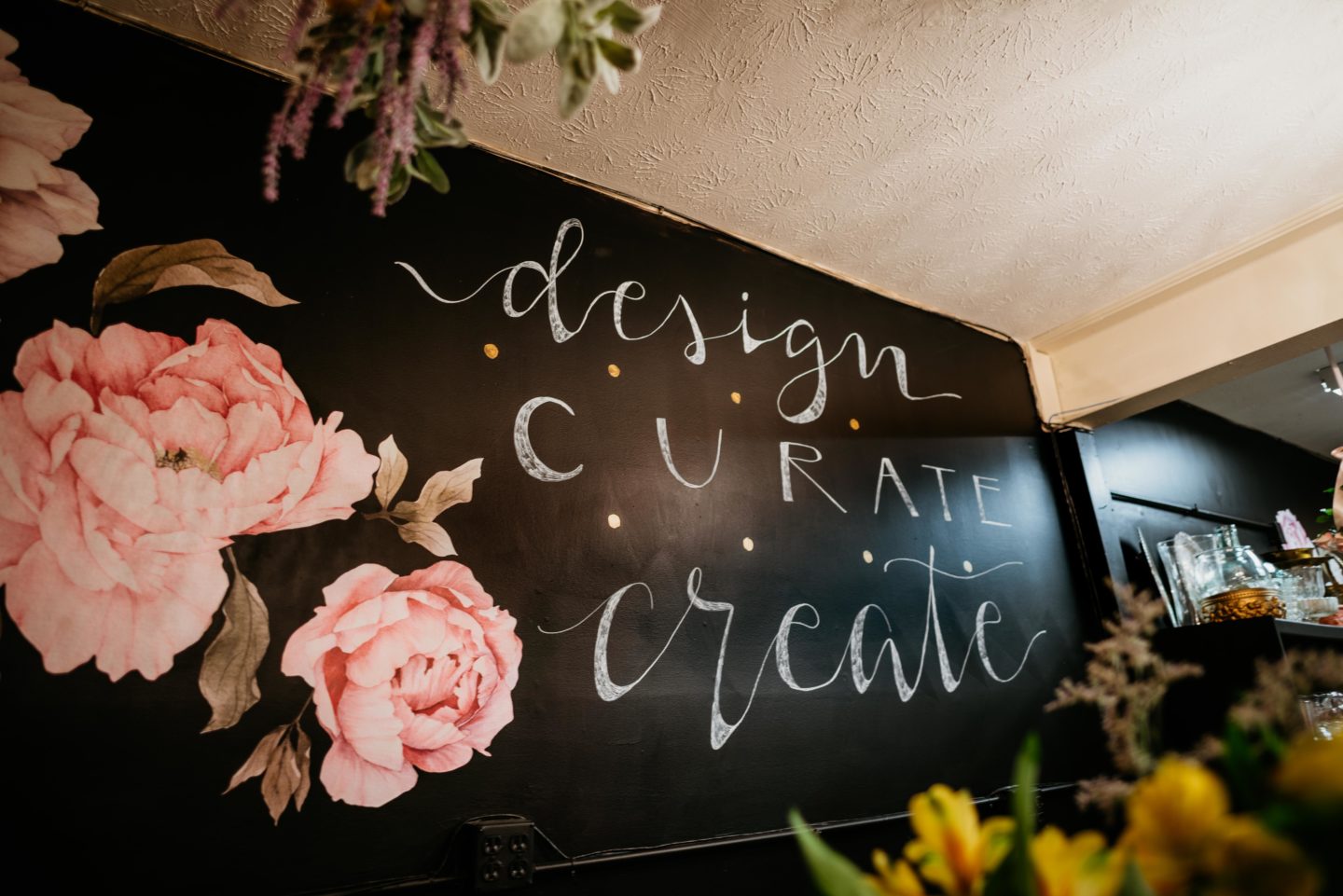 Upcoming Valentine's Day Events:
Sunday, February 9 at 2pm: Father/Daughter Floral Design Class
Tuesday, February 11 at 7pm: Mother/Daughter Floral Design Class
Thursday, February 13 at 7pm: Galentine's Day Floral Design Class
Friday, February 14 at 7pm: Valentine's Day Couple Floral Design Class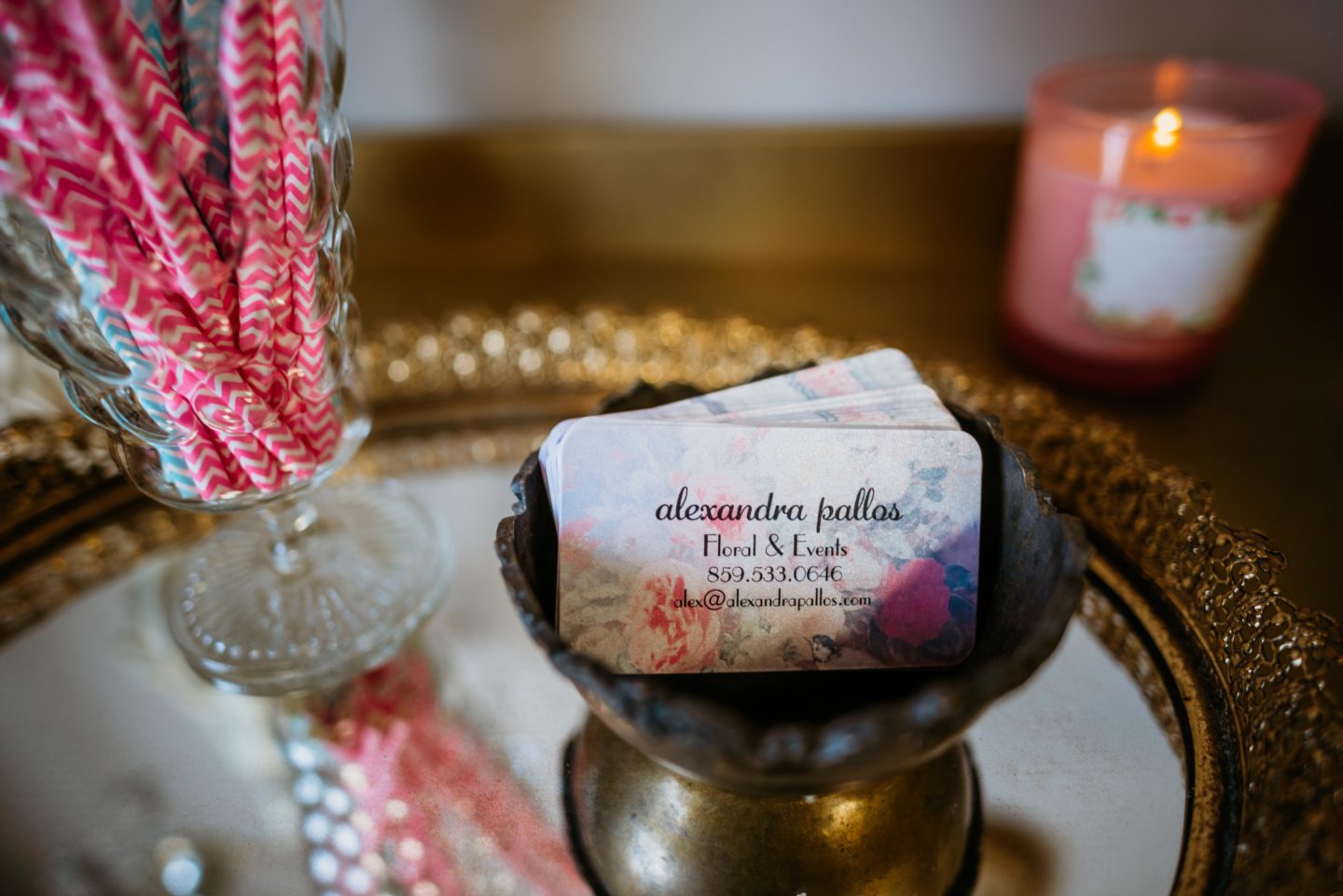 Contact Information:
Alexandra Pallos Floral & Events
220 Big Run Road, Suite #7
Lexington, Kentucky 40503
Phone: (859) 533-0646
Want to host a private event for your friends and family at her studio or your own venue? You can contact her: HERE. Alexandra has a few classes on her schedule, so be sure to check them out if you are interested: HERE.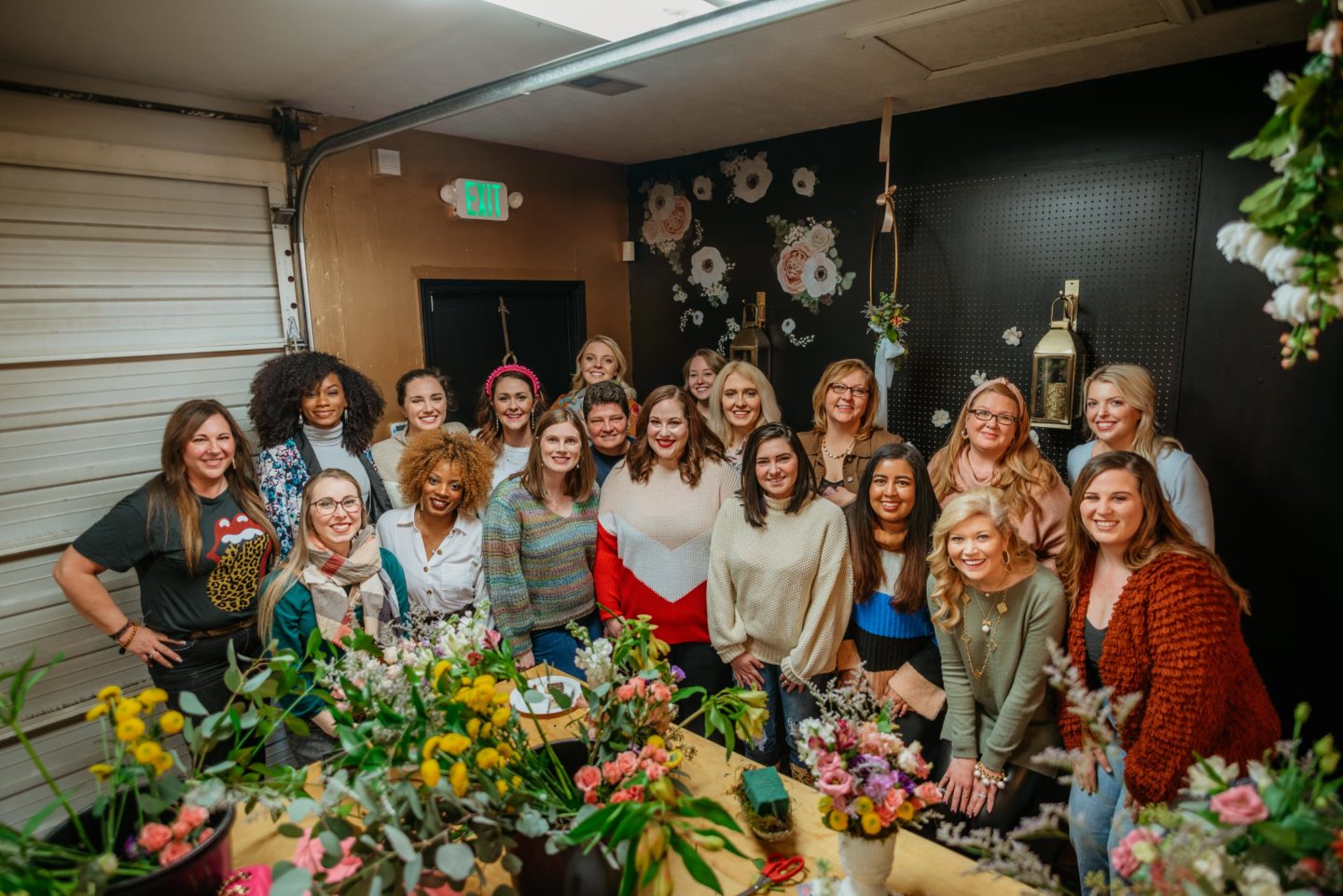 Be sure to check her out and support a local business!
*Thanks to Sarah from Space, Place & Southern Grace for taking these photos!