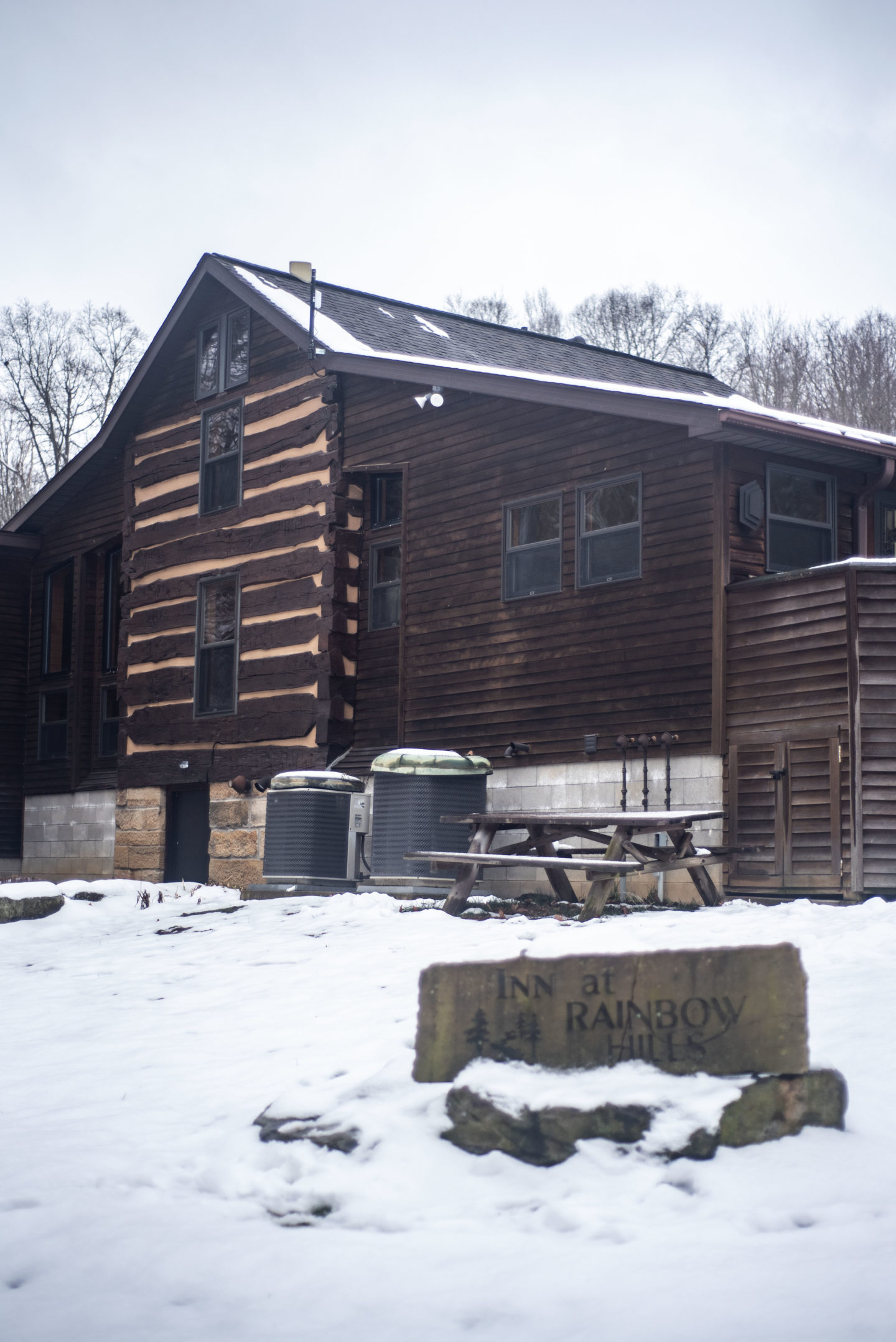 This post is in collaboration with Ohio Grape Industries Committee. Regardless of receiving a gifted item and/or compensation, my thoughts and reviews are 100% my own. Thank you for supporting brands and businesses that support Fabulous in Fayette!
Growing up as Kentuckian, I've always been familiar with bourbon, since Kentucky is where 95% of the world's bourbon is made. I never really knew much about wine, even though Kentucky has many wineries. I always assumed reds were drys and whites were sweets. But boy was I wrong! I was invited out to Coshocton, Ohio by the Ohio Grape Industries Committee to visit the cutest bed and breakfast and winery, Rainbow Hills Winery! I also got to visit the other wineries and attractions that Coshocton has to offer! I learned more about wine during my stay than I ever had before!
Coshocton is relatively close to central Kentucky and would make for a perfect weekend getaway. Not only is Coshocton known for its wines, but it's rich in history.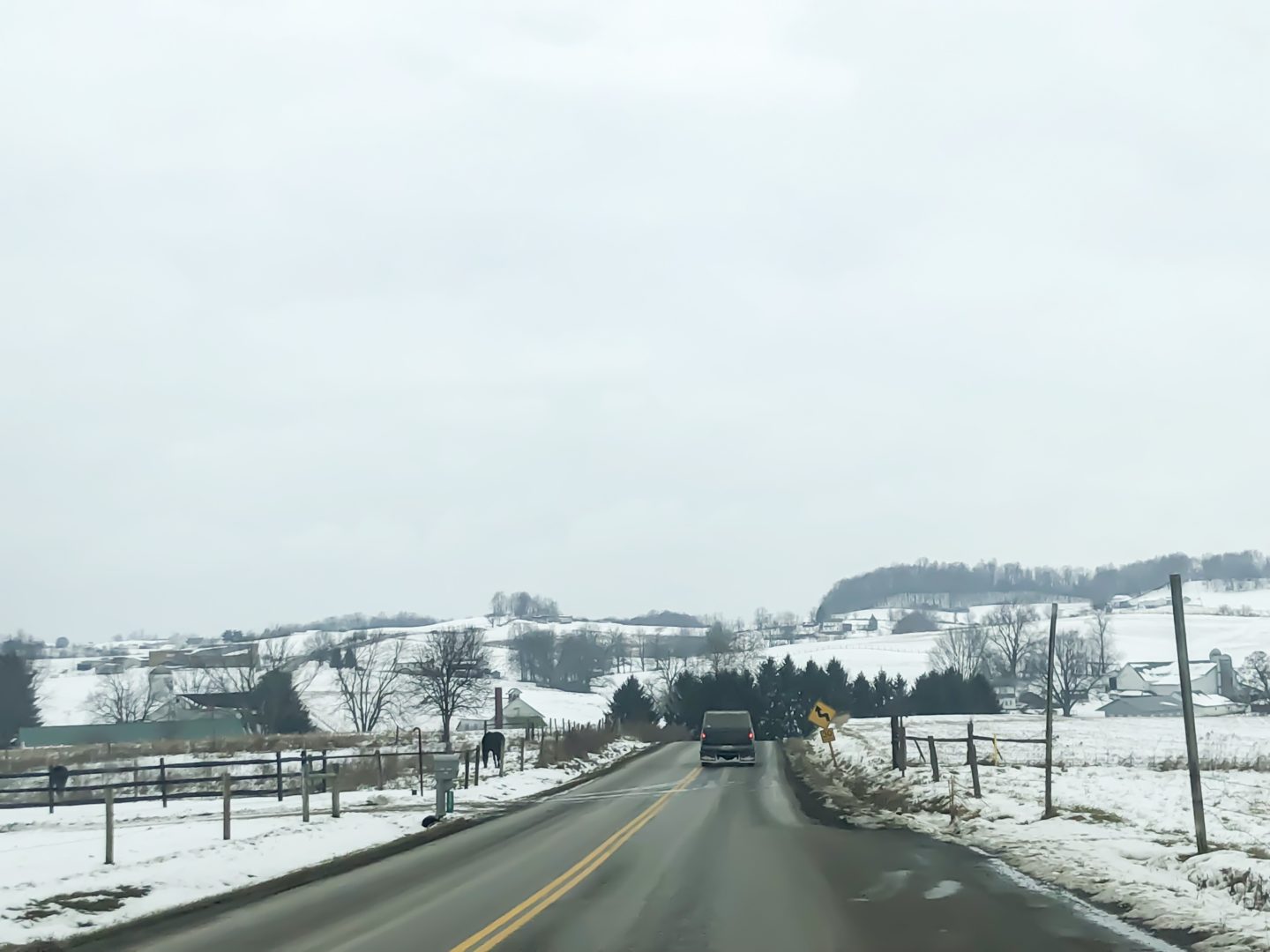 I'm sure when you think of wine and wine country, Napa Valley, California comes to mind. However, Ohio is the sixth largest producer of wine in the country (Kentucky is number eight, by the way!) Upon further research, I've discovered that Coshocton, Ohio was the number one wine destination in 2018, according to Reward Expert!
"Ohio wines are about creating unforgettable memories with your loved ones or laughing over a glass with friends. It's about hearing the passion in a master vinter's voice. It's about meaningful connections, experiences and moments grown only in Ohio. Wine. Find it Here at the 280-plus wineries found throughout Ohio." – Ohio Grape Industries Committee
Did you know that Ohio is in the right spot for growing grapes? I had no idea, until I visited and started doing more research on the area, and on wine in general. Ohio's latitude is similar to that of the great wine producing countries of Europe. The waters along the north and south, along with the limestone in the soil, and the moderate temperatures along Lake Erie and the Ohio River, make this a great combination for growing grapes.
Where is Coshocton located?
Coshocton, Ohio is approximately 4 hours away from Lexington, Kentucky. It is a little less than three hours northeast of Cincinnati and one hour from Columbus.
It covers 564.1 square miles and is home to 22 townships. Coshocton County is located in the east-central portion of Ohio, and the word Coshocton is a derivative of an Indian word meaning "union of waters."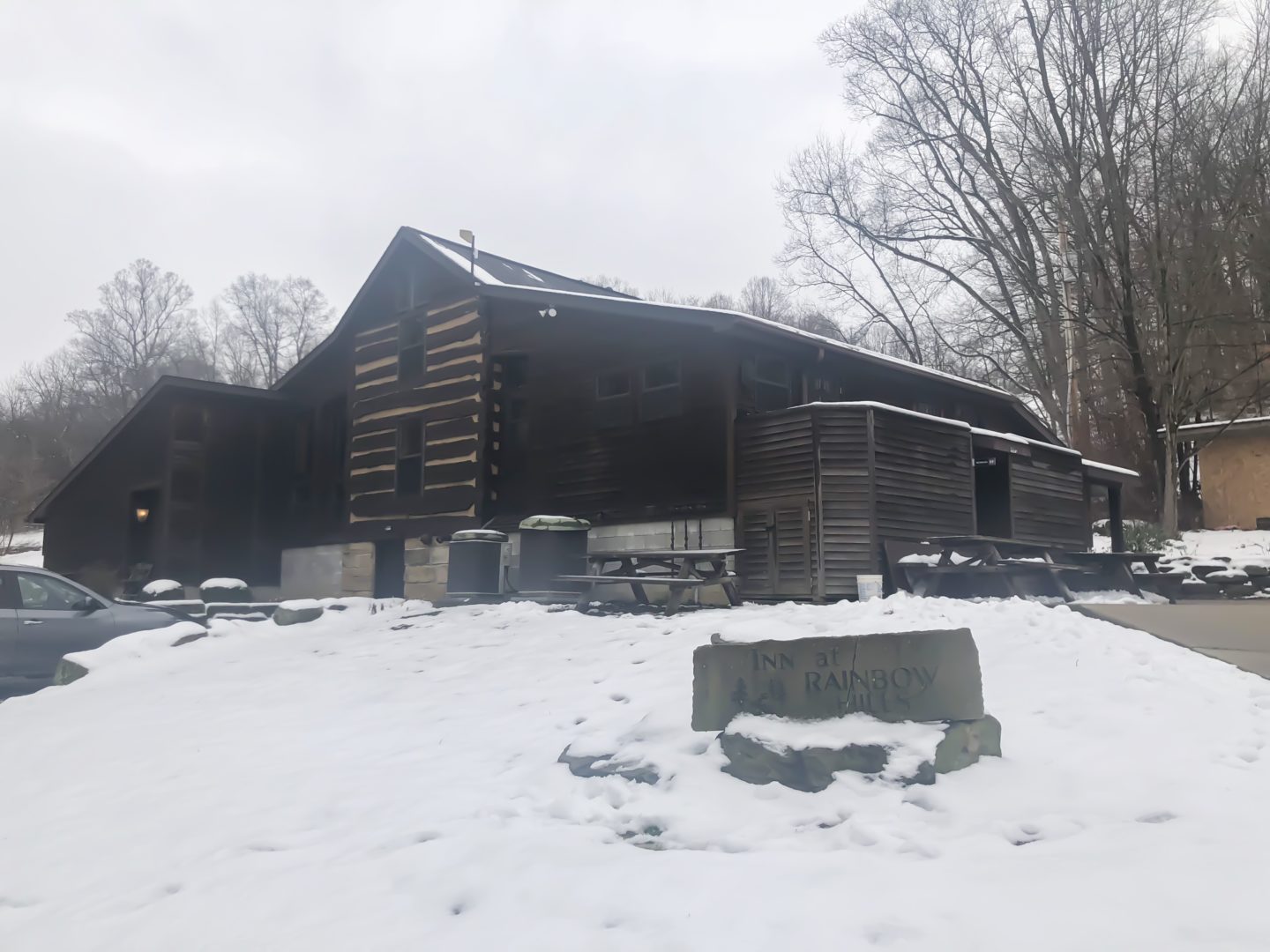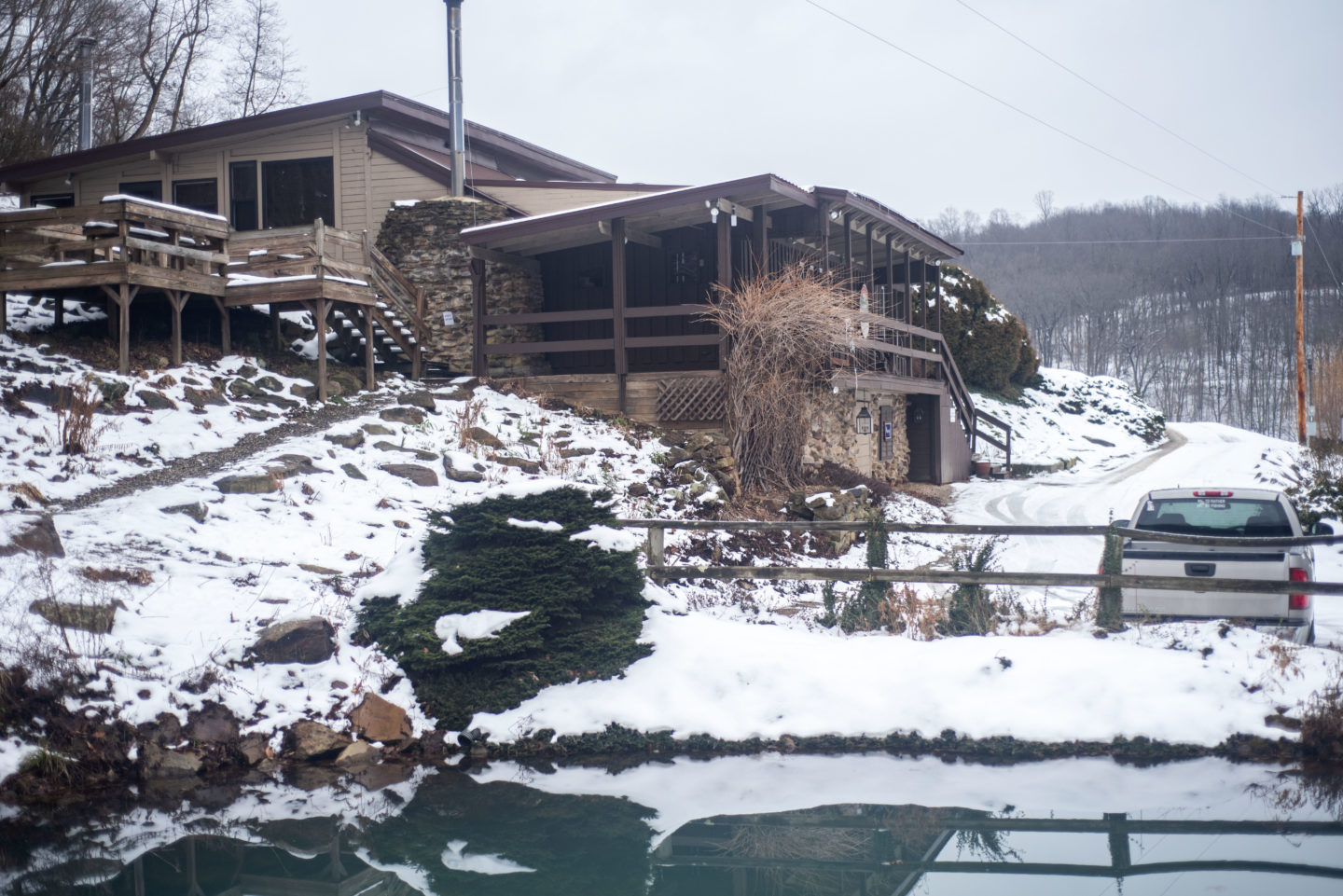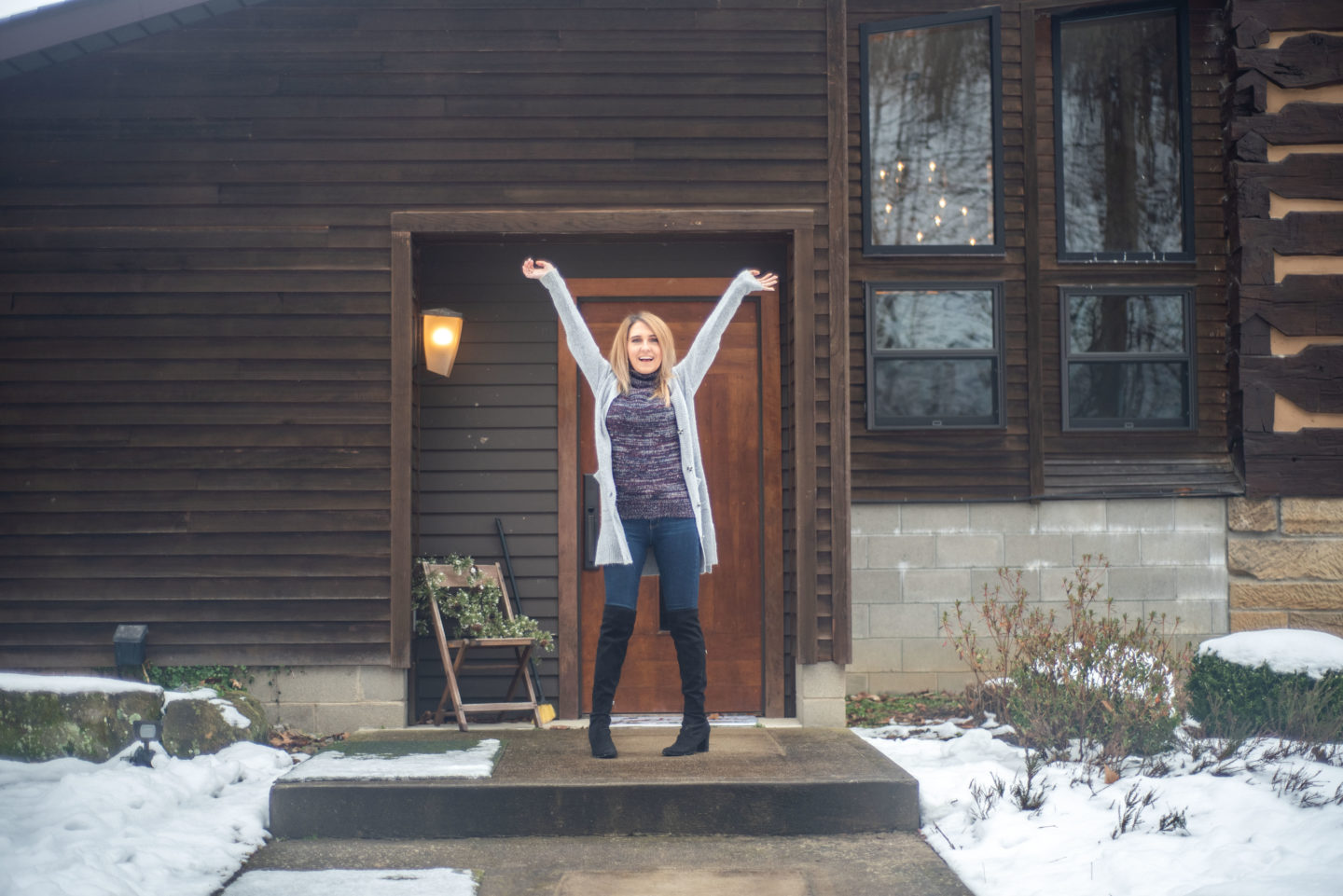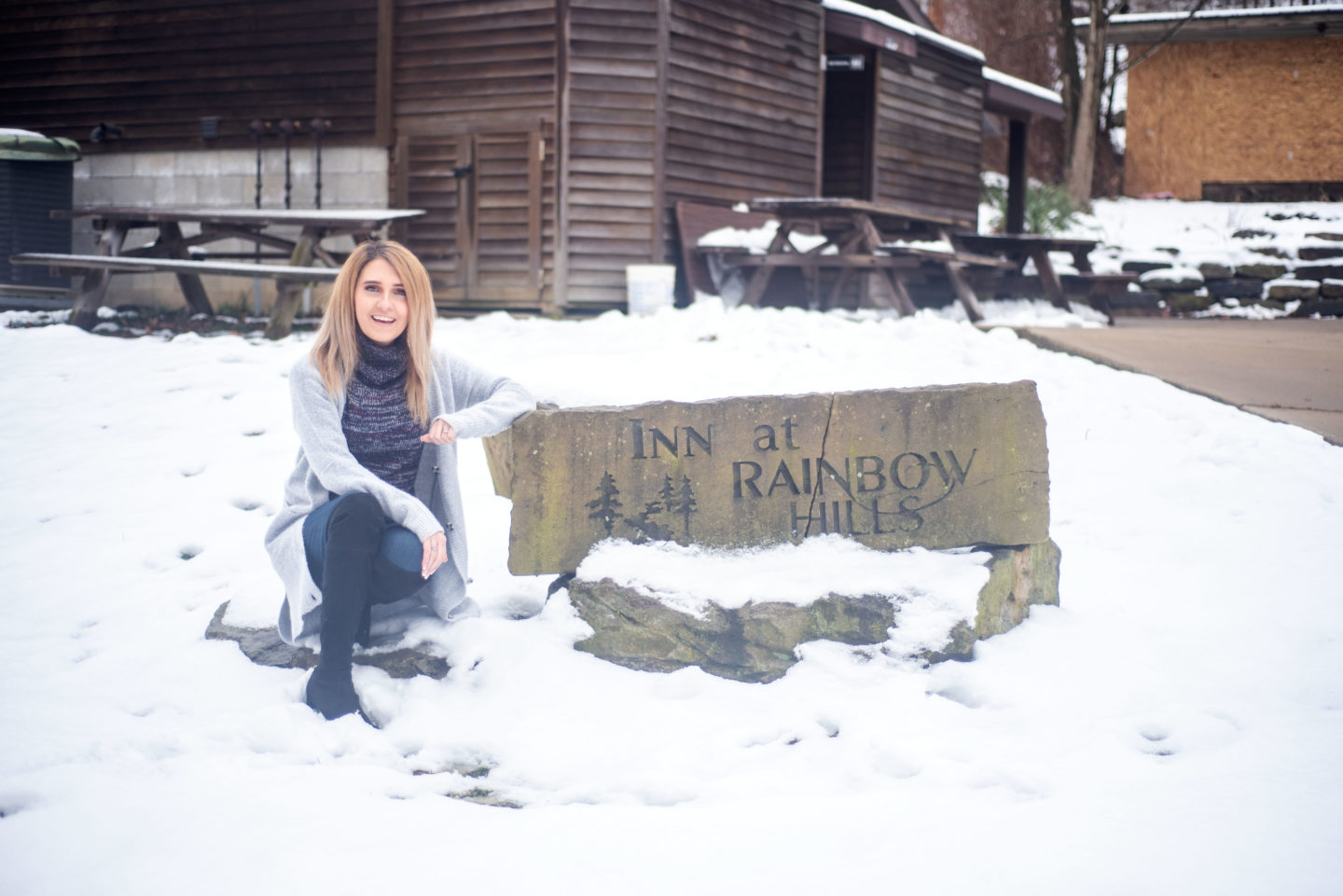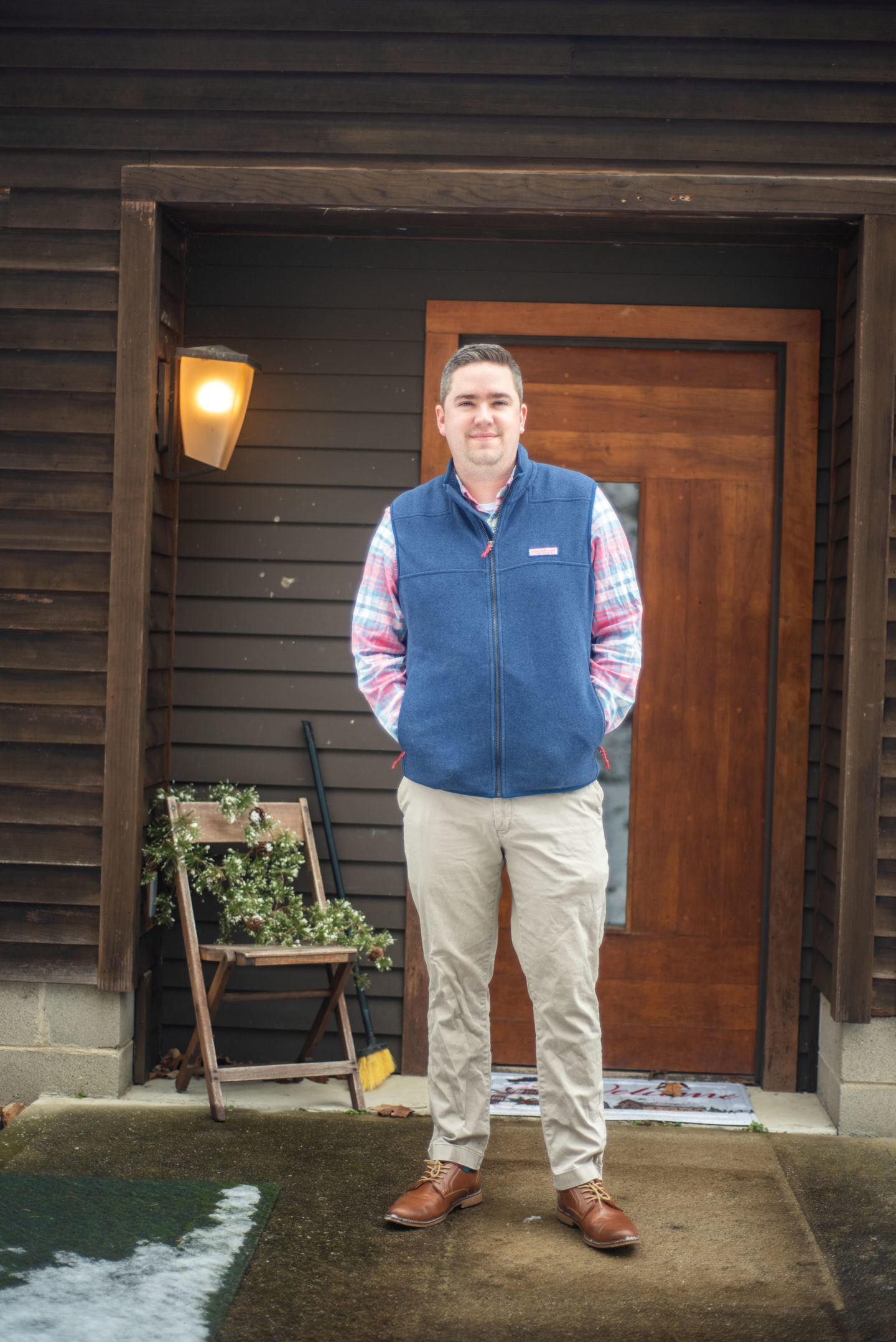 Where to Stay in Coshocton, Ohio:
At Rainbow Hills Winery and The Inn at Rainbow Hills, you are surrounding completely by nature and away from the hustle and bustle of life. It's the perfect place to take it easy and relax and enjoy the great outdoors. Rainbow Hills is a bed and breakfast and a winery. How cool is that? Sounds like the perfect combination to me! Rainbow Hills is also Coshocton's oldest winery.
You know how in Kentucky we have the Bourbon Trail? Well, in Ohio, they have the Three Rivers Wine Trail, and Rainbow Hills is on it! All the wineries (and the distillery and brewery) are all located nearby, so you most certainly could complete the trail in a weekend!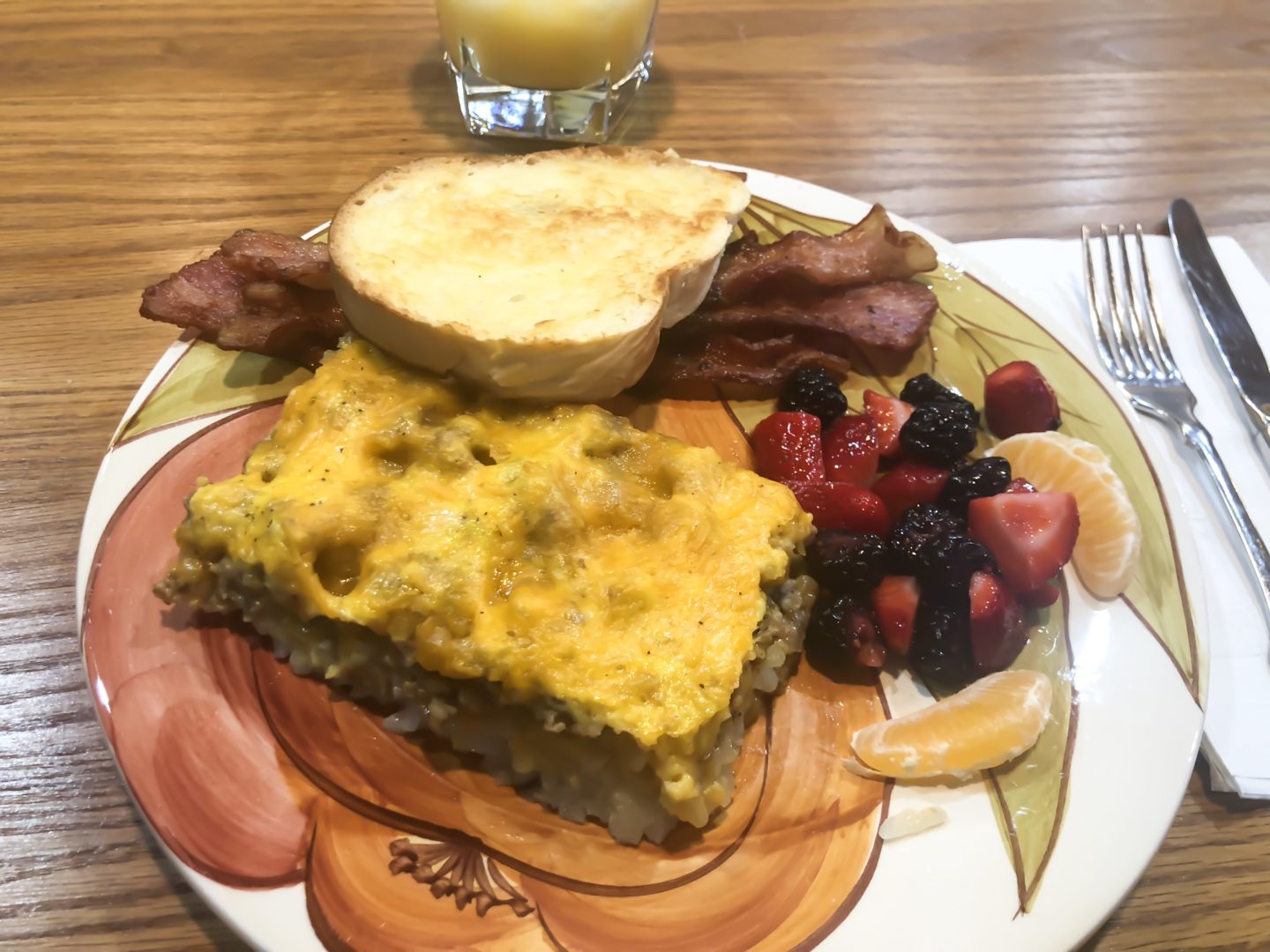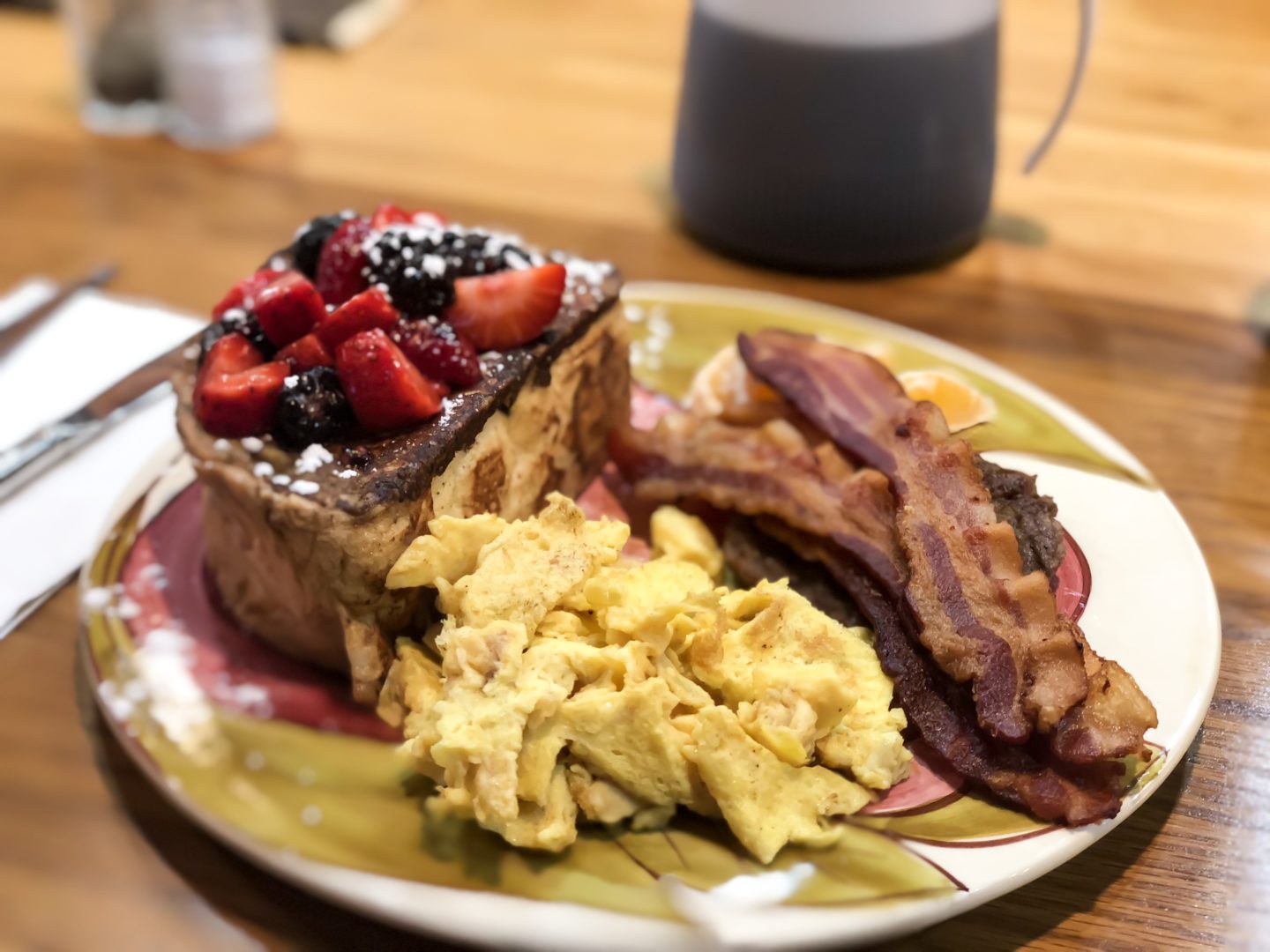 The owners are extremely nice, and breakfast is even included with your stay. Let me tell you… it isn't any ordinary breakfast! It was amazing! I mean, just look at it!
Address:
26349 Township Road 251, Newcomerstown, Ohio 43832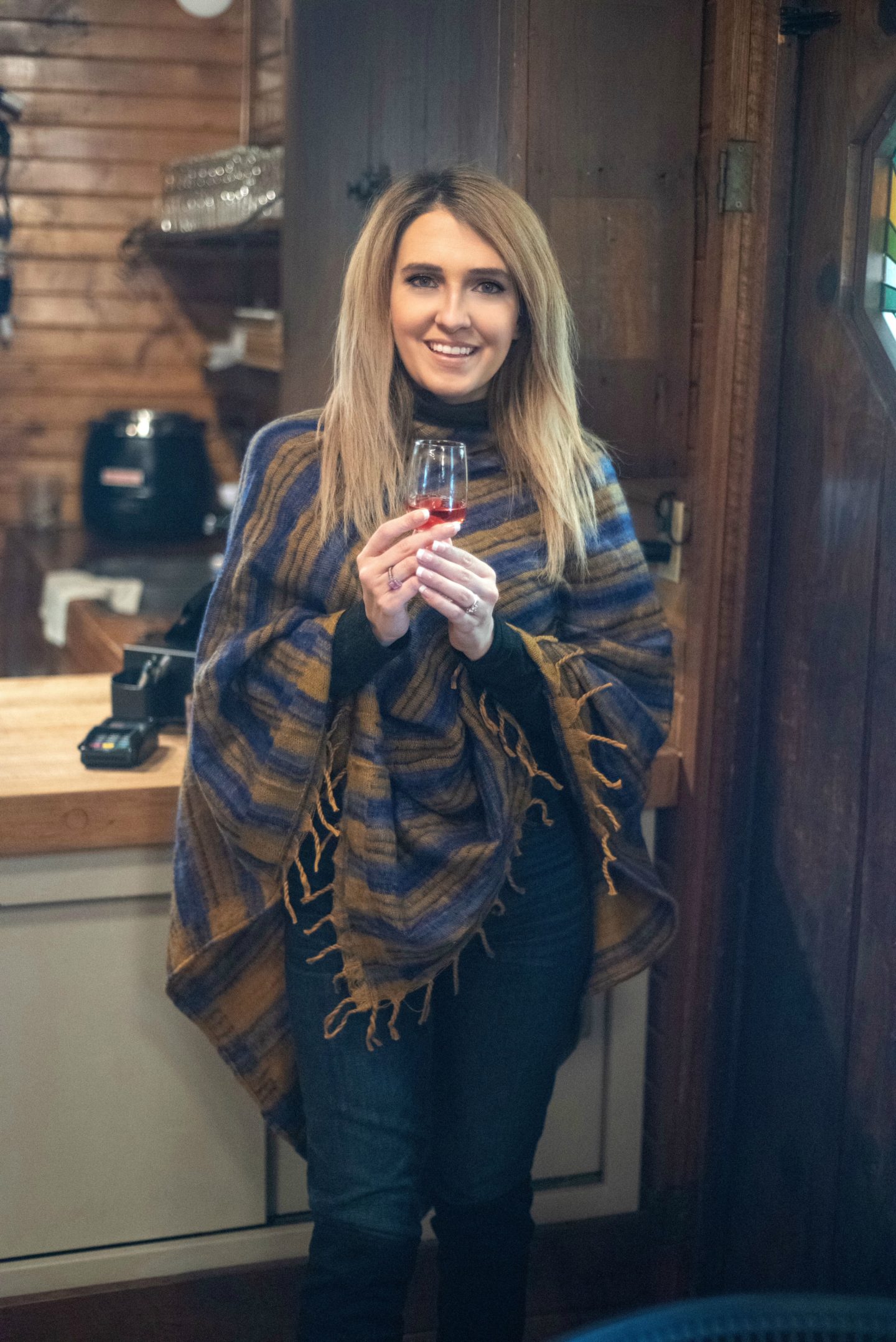 What is the Three Rivers Wine Trail?
When visiting Coshocton, Ohio, you can complete the Three Rivers Wine Trail, which is located throughout the Appalachian Foothills. The Three Rivers Wine Trail is home to six wineries, a brewery, and distillery. All of these are located within a short drive to one another. It only takes an hour to drive the 40 miles from one end of the trail to the other. Many of the wineries have lodges and full-service restaurants.
According to Reward Expert, Coshcoton, Ohio was the number one wine destination in the U.S. in 2018!
Click To Tweet
Stops on the Three Rivers Wine Trail: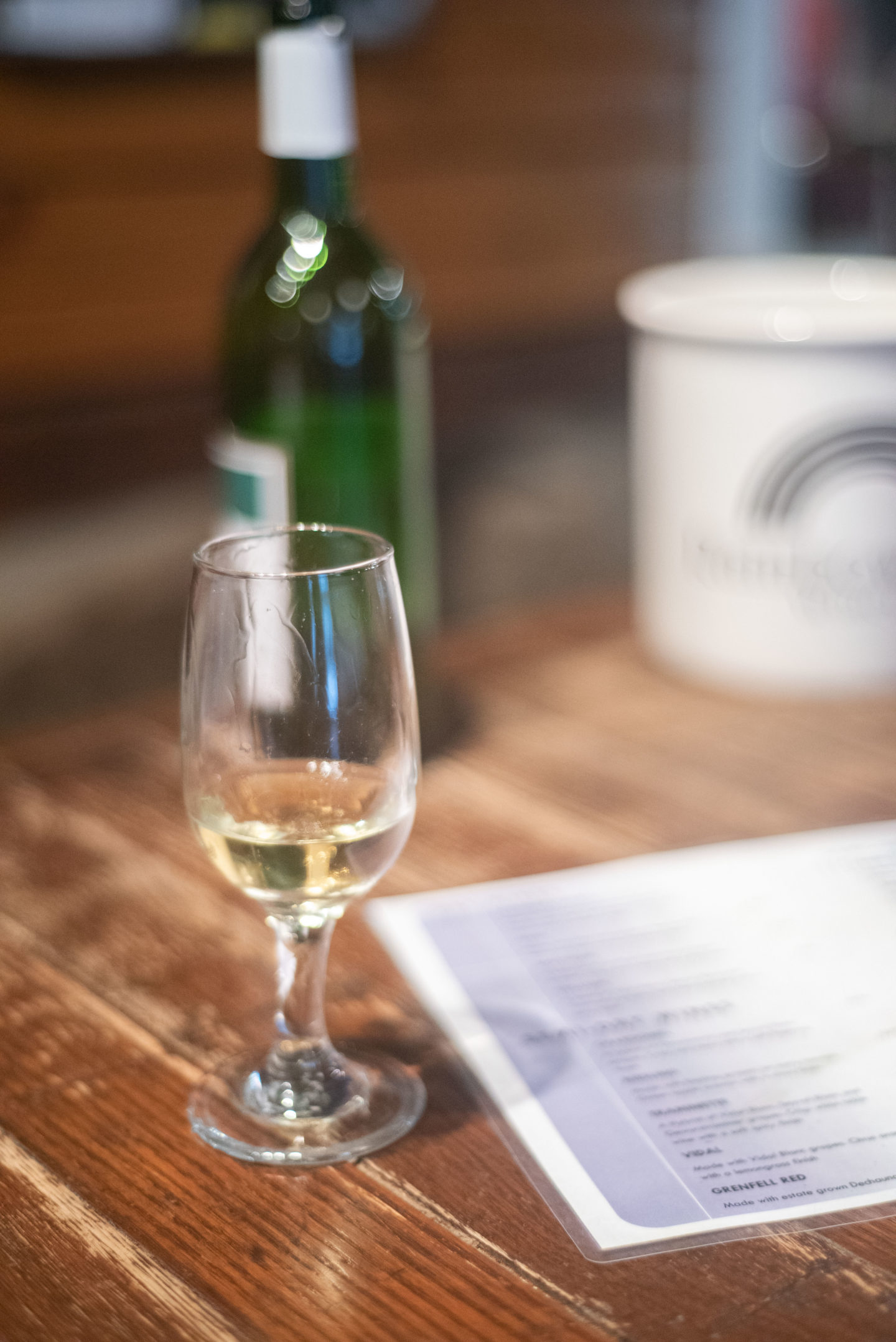 Rainbow Hills Winery
Since we were staying at Rainbow Hills, we did the wine tasting there first!
Rainbow Hills Vineyard is nestled in the hills of eastern Coshocton County and offers a variety of estate-grown American and French hybrid wines. Not only can you sample several varieties of wine, but you can snack on small cheese plates. The atmosphere is absolutely relaxing. You can enjoy the great outdoors by sitting on the large outdoor deck. Not only that, but you'll be able to get a fantastic view of the pond. During the summertime, Rainbow Hills has barbecues for their guests.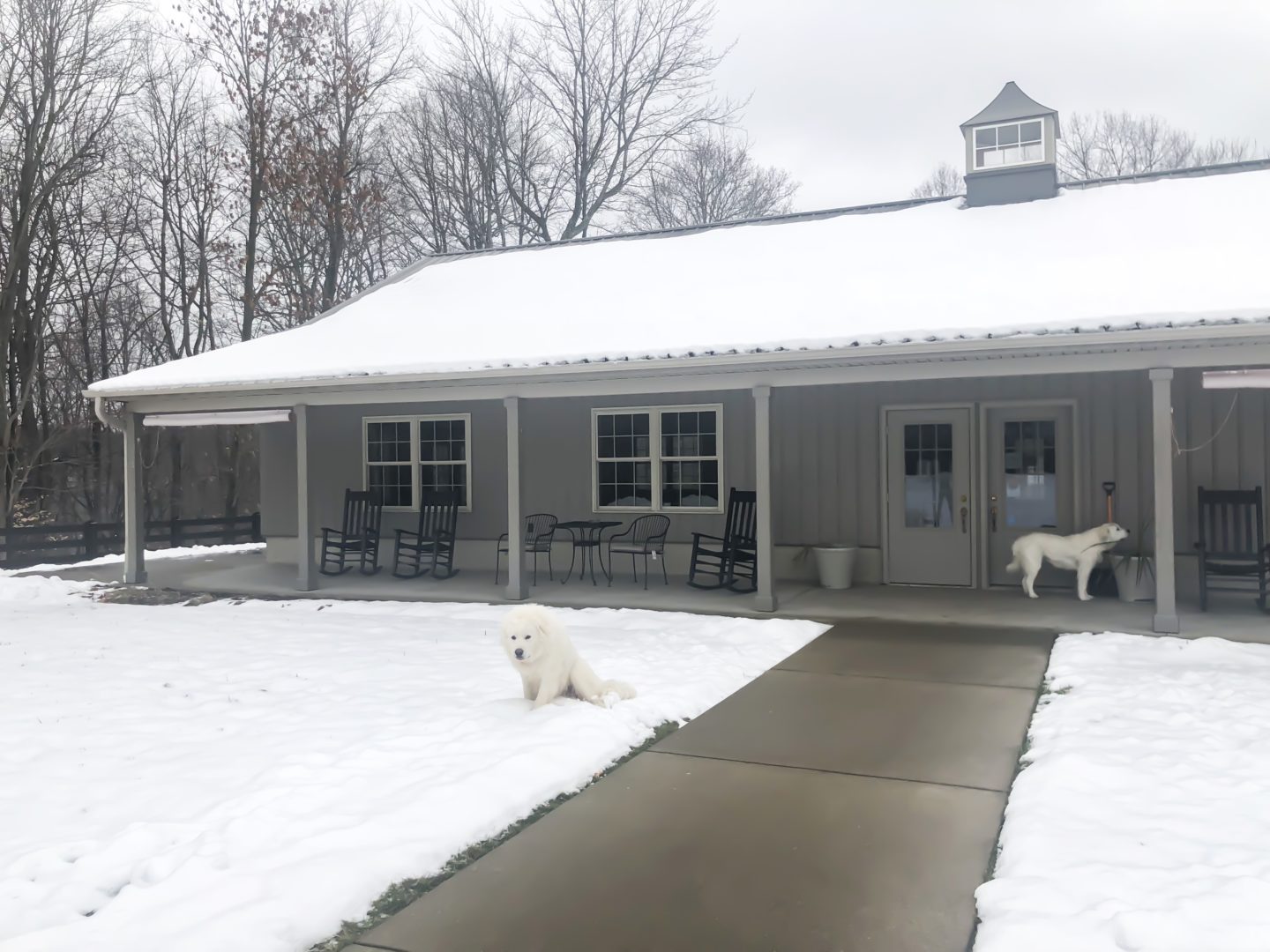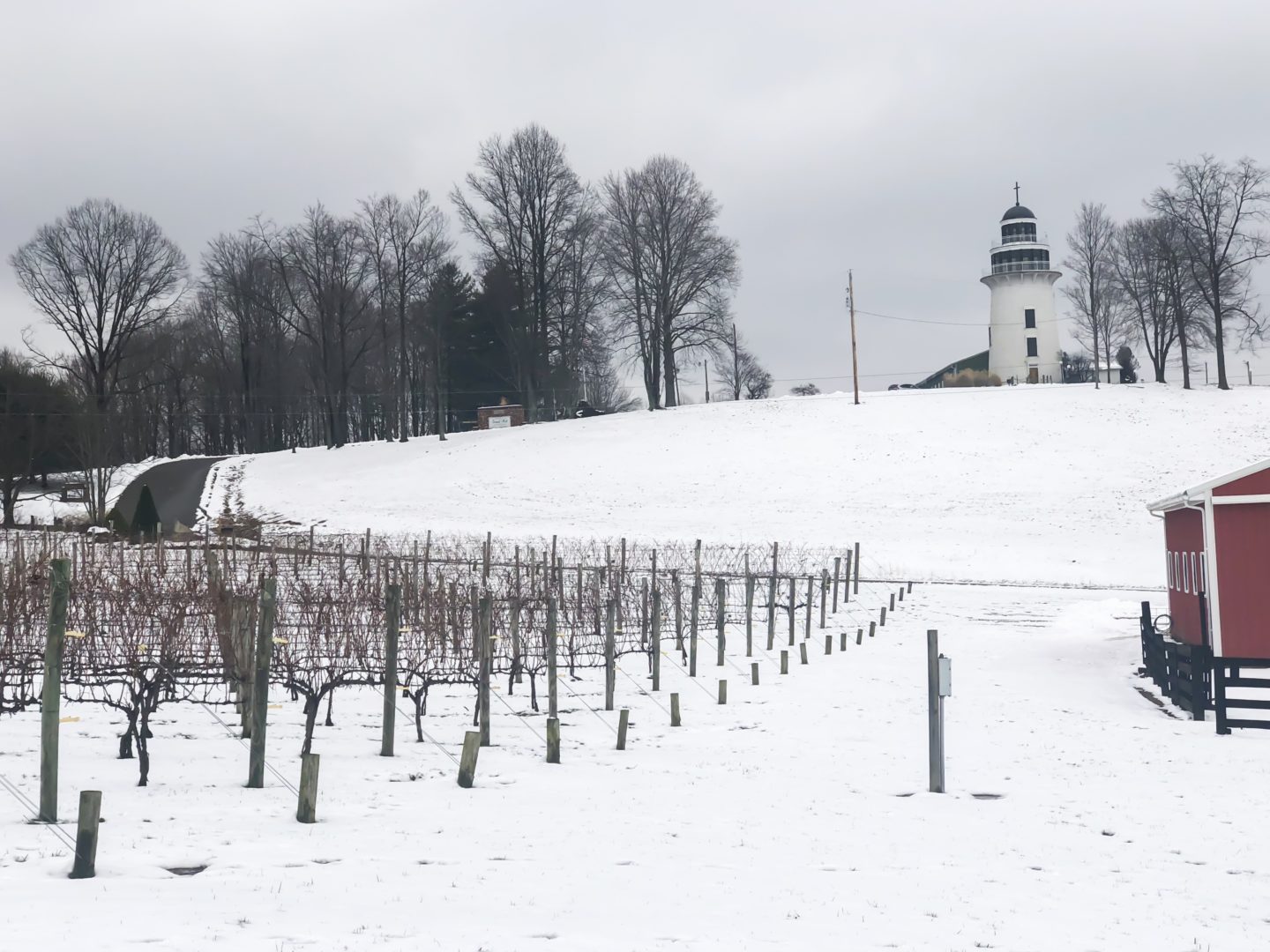 Heritage Vineyard
Heritage Vineyards Winery is located in the foothills of eastern Ohio. This winery is family operated and the winery itself offers a variety of estate grown American and French hybrids. At the winery, you can sample everything from sweet fruit wines to semi sweet wines to dry wines. Heritage Vineyards Winery also has a guesthouse overlooking the winery.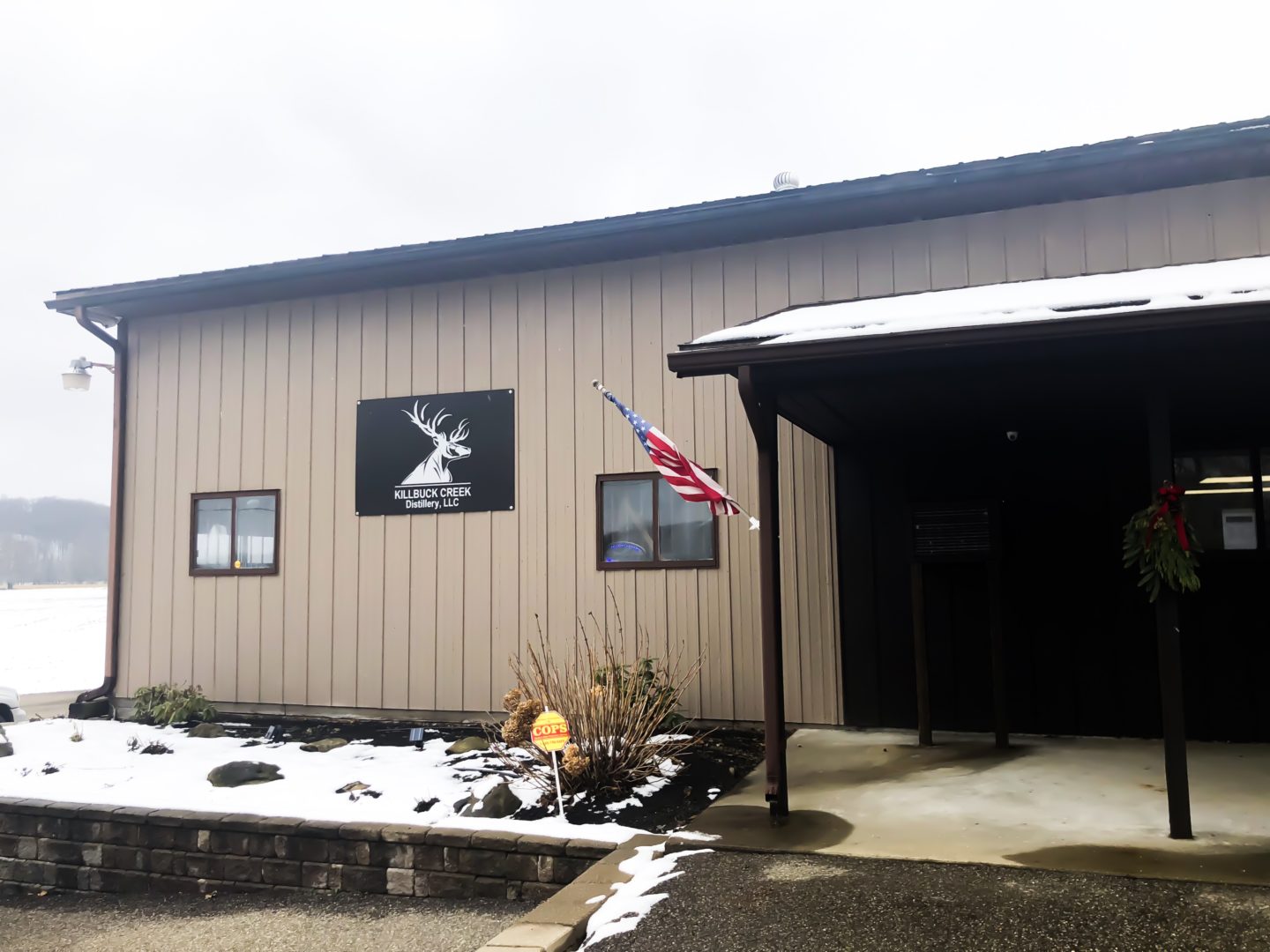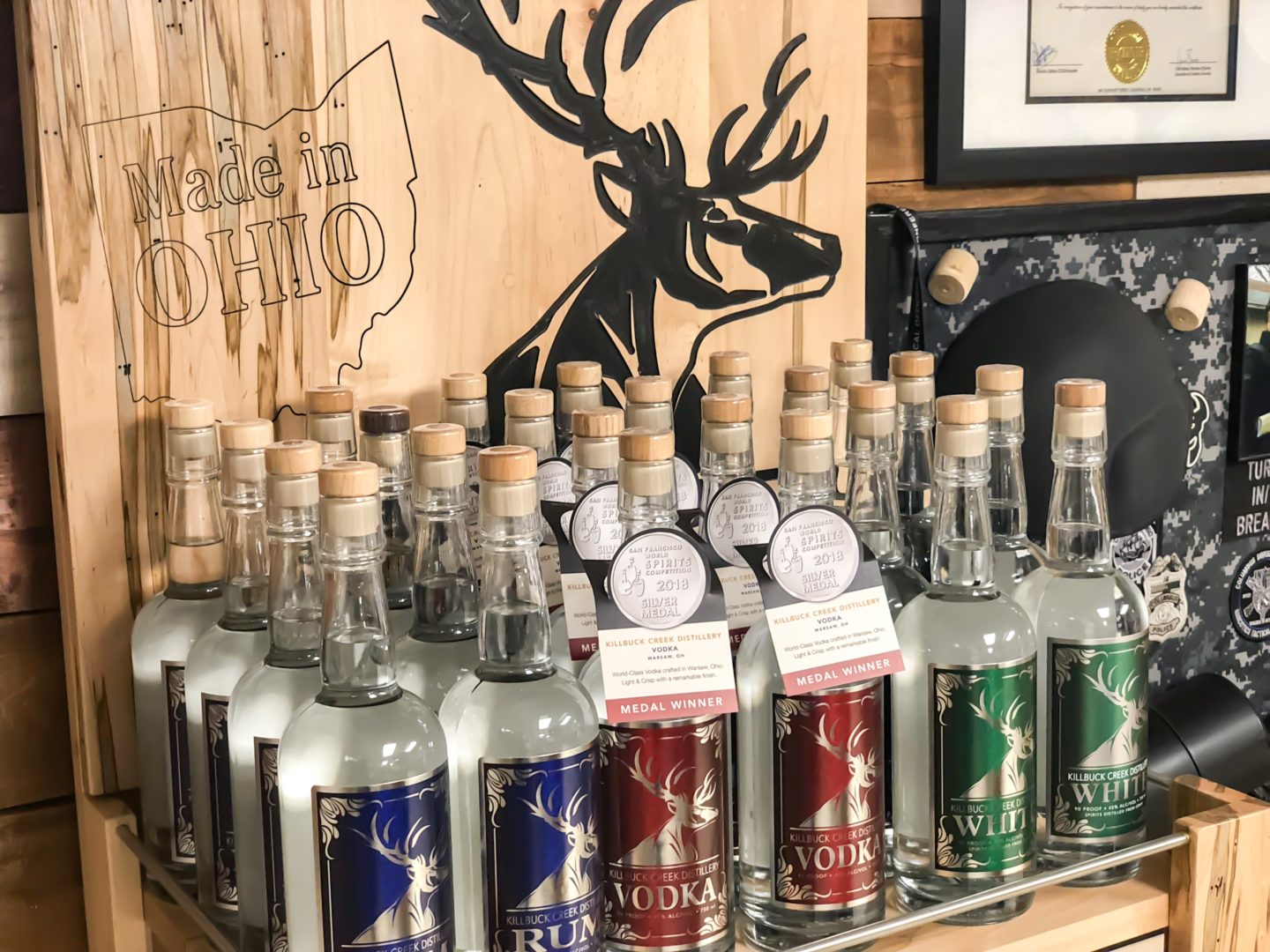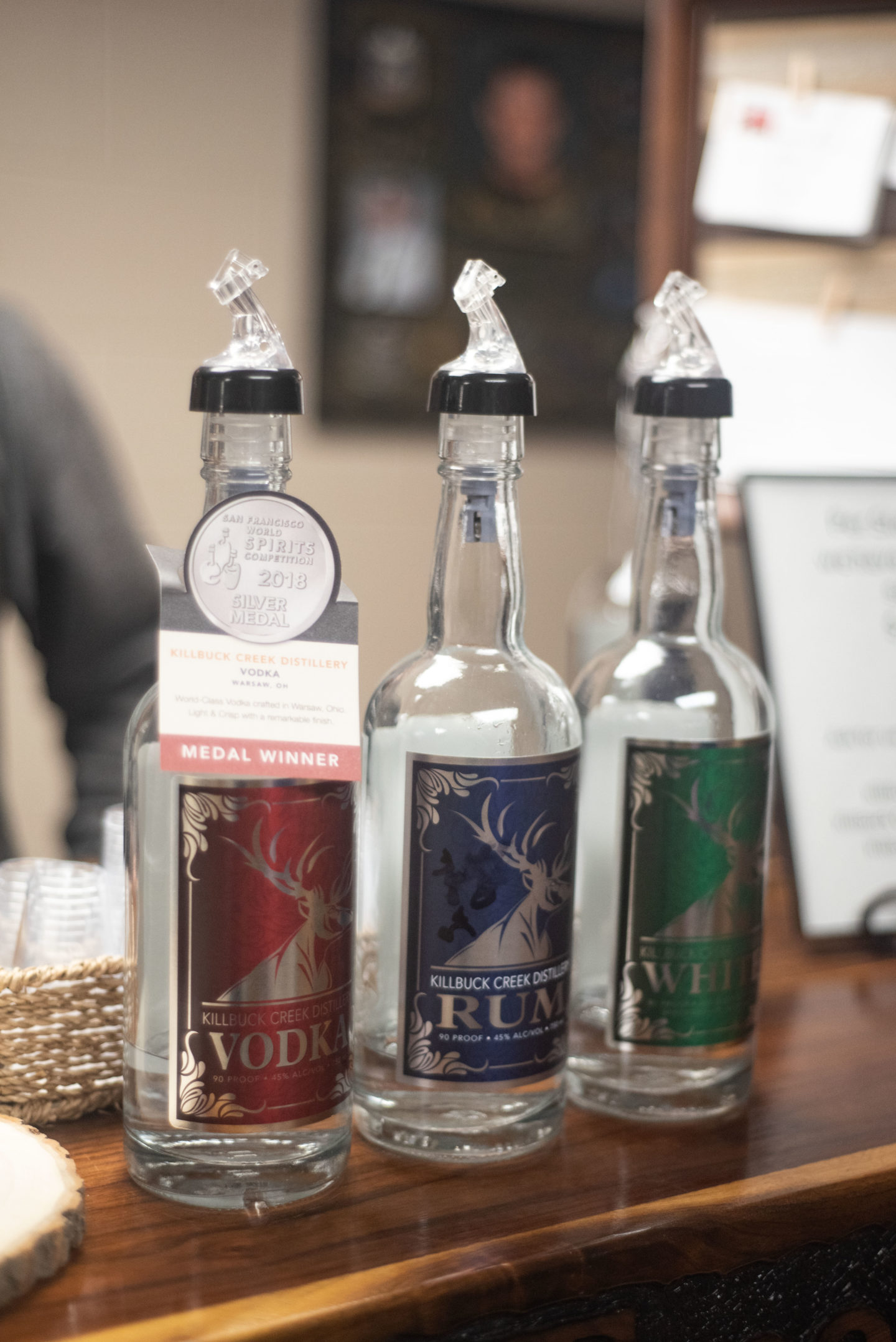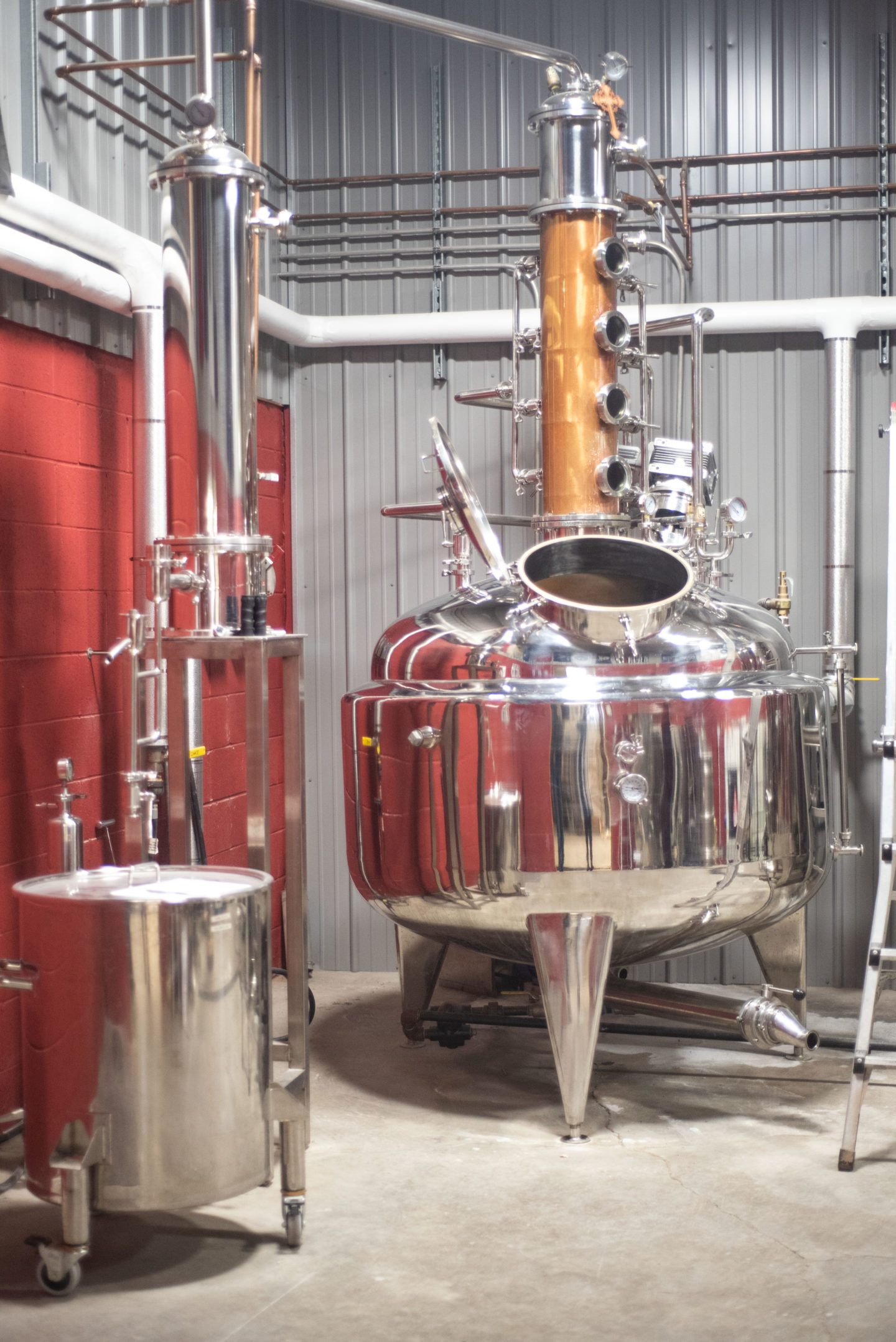 Killbuck Creek Distillery
Rob Ashcraft and Larry Turner are the owners of Killbuck Creek Distillery and were brought together by their friend, Brian Jennings. Brian died in 2014 from an unexpected medical complication. In his passing is when Rob and Larry connected with each other and formed Killbuck Creek Distillery.
Larry was employed as a police officer when Rob approached him with a plan of creating the distillery. Tragedy struck on April 12, 2016, when long-time friend and coworker, Columbus SWAT Officer Steve Smith was killed during a stand-off. Larry wanted to make a bourbon and call it 1386 after Steve's badge number. The family approved of this. Larry quit the police department and joined forces with Rob to create Killbuck Creek Distillery.
Inside the distillery, you'll see flags and badges from many first responders from across the country.
At the distillery, you can try samples of their vodka, rum, and white whiskey.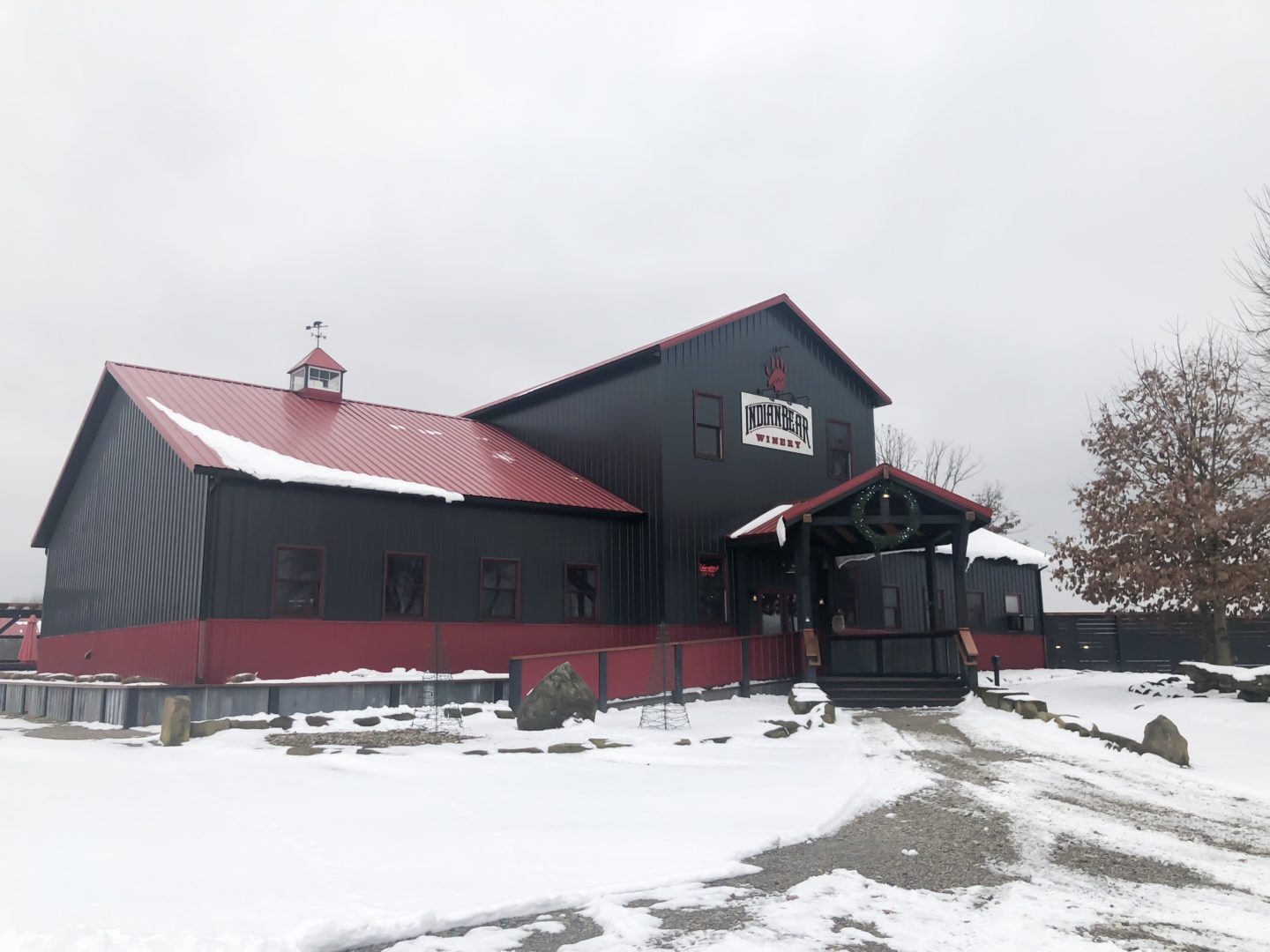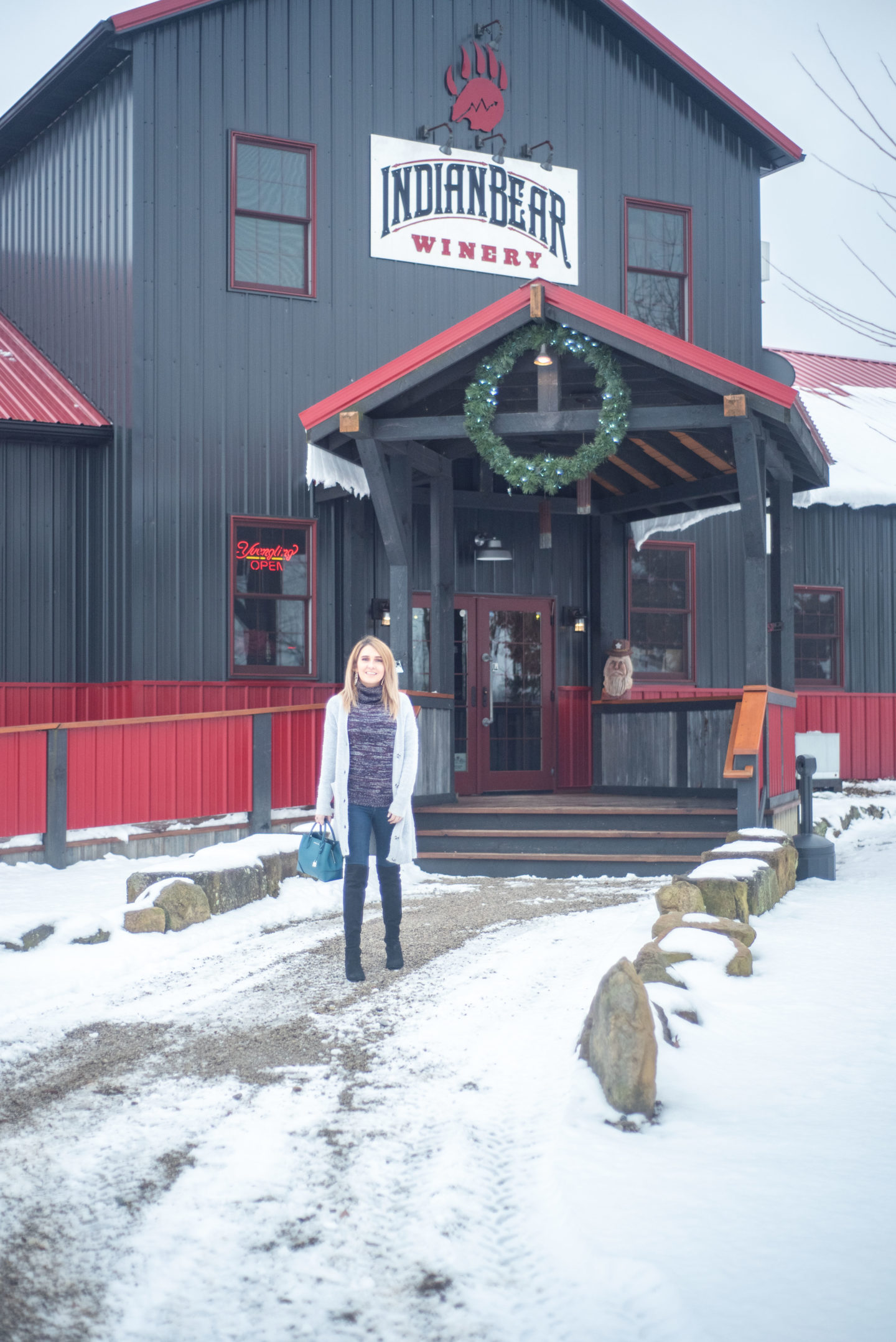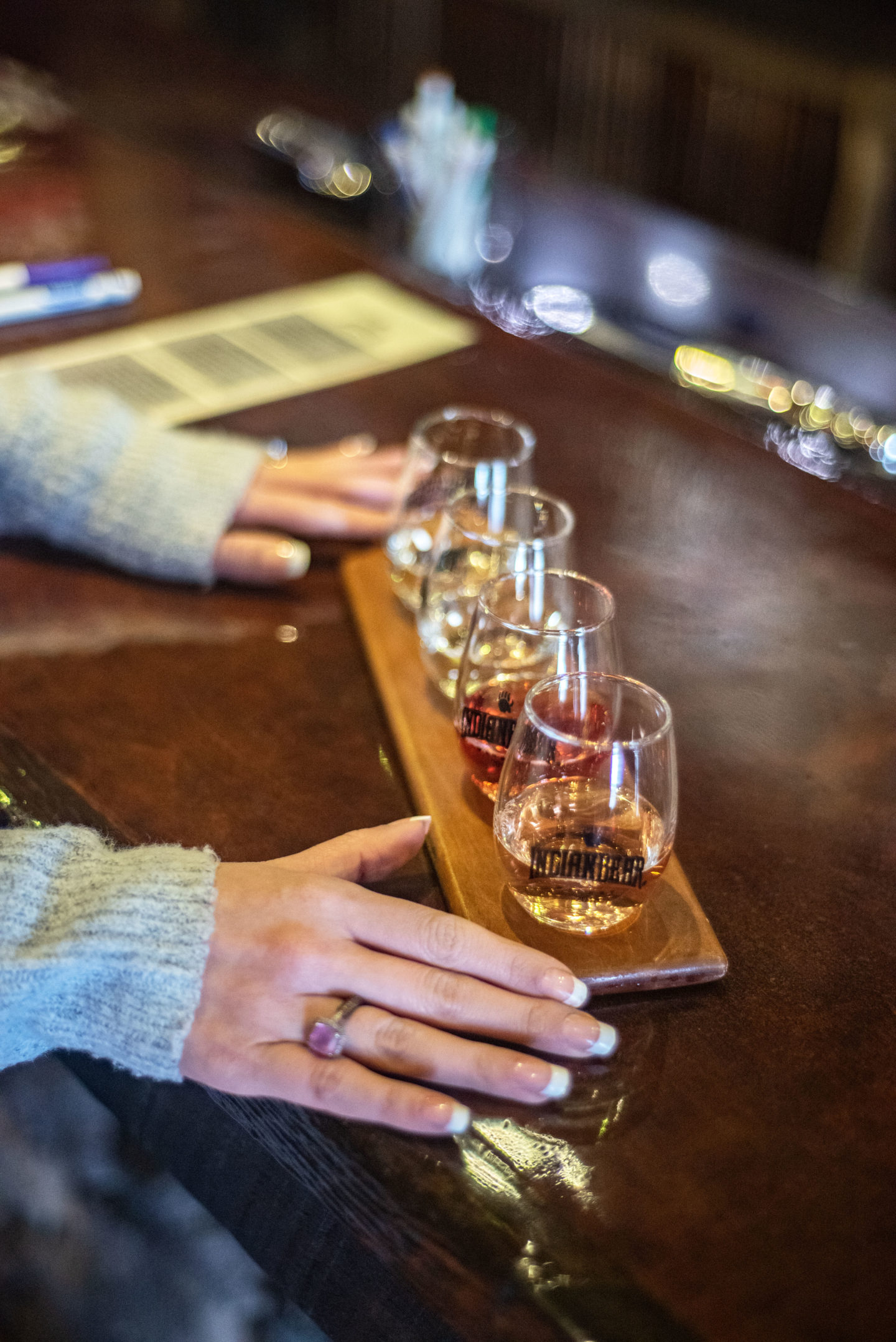 Indian Bear Winery and Lodge
Indian Bear Lodge and Winery is on a hill that overlooks 200 acres! The Lodge was first established in 2001, but the Indian Bear Winery didn't open until 2016!
Indian Bear is the only operating winery in Knox County. Indian Bear gets its unique look from using large barn beams, slate, and foundation stones reclaimed from the barn that originally stood on the property!
Come visit the Three Rivers Wine Trail in Coshocton, Ohio! It makes for a perfect relaxing giveaway!
Click To Tweet
Raven's Glenn Winery and Restaurant
Since their first grape crop in 1997, years later Raven's Glenn business has expanded! Now they have more then 25 wines, and 15 of those have won awards. The winery has also expanded to include a wedding venue and a full-service restaurant.
One of their accolades: Raven's Glenn's R2 wine, which is an earthy, full-bodied red that is made entirely with noiret grapes grown at the vineyard  was named in honor of Beau's parents (Beau and Tracy Guilliams are the current owners). It won the distinction of being the Ohio Department of Agriculture's best red wine for 2015.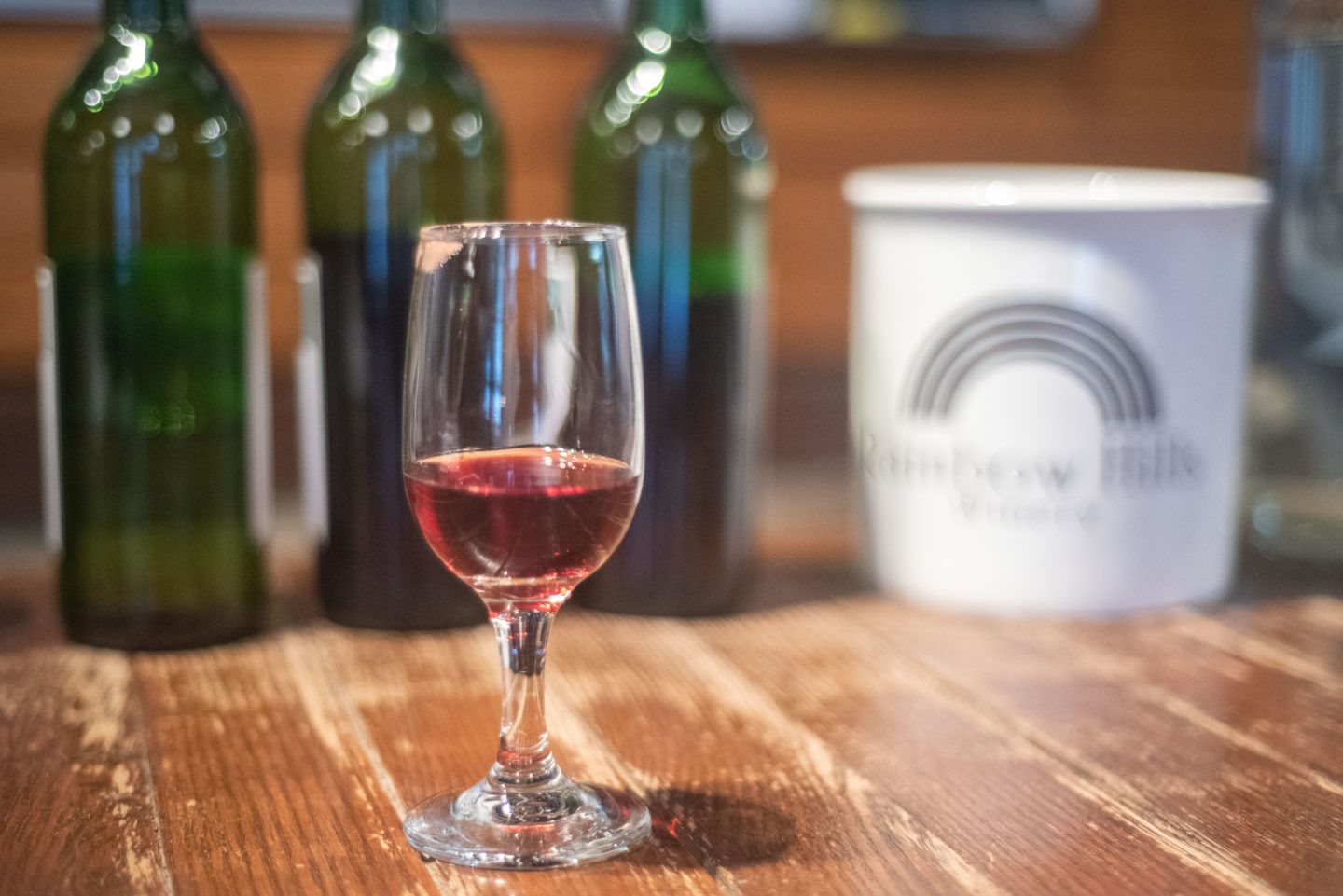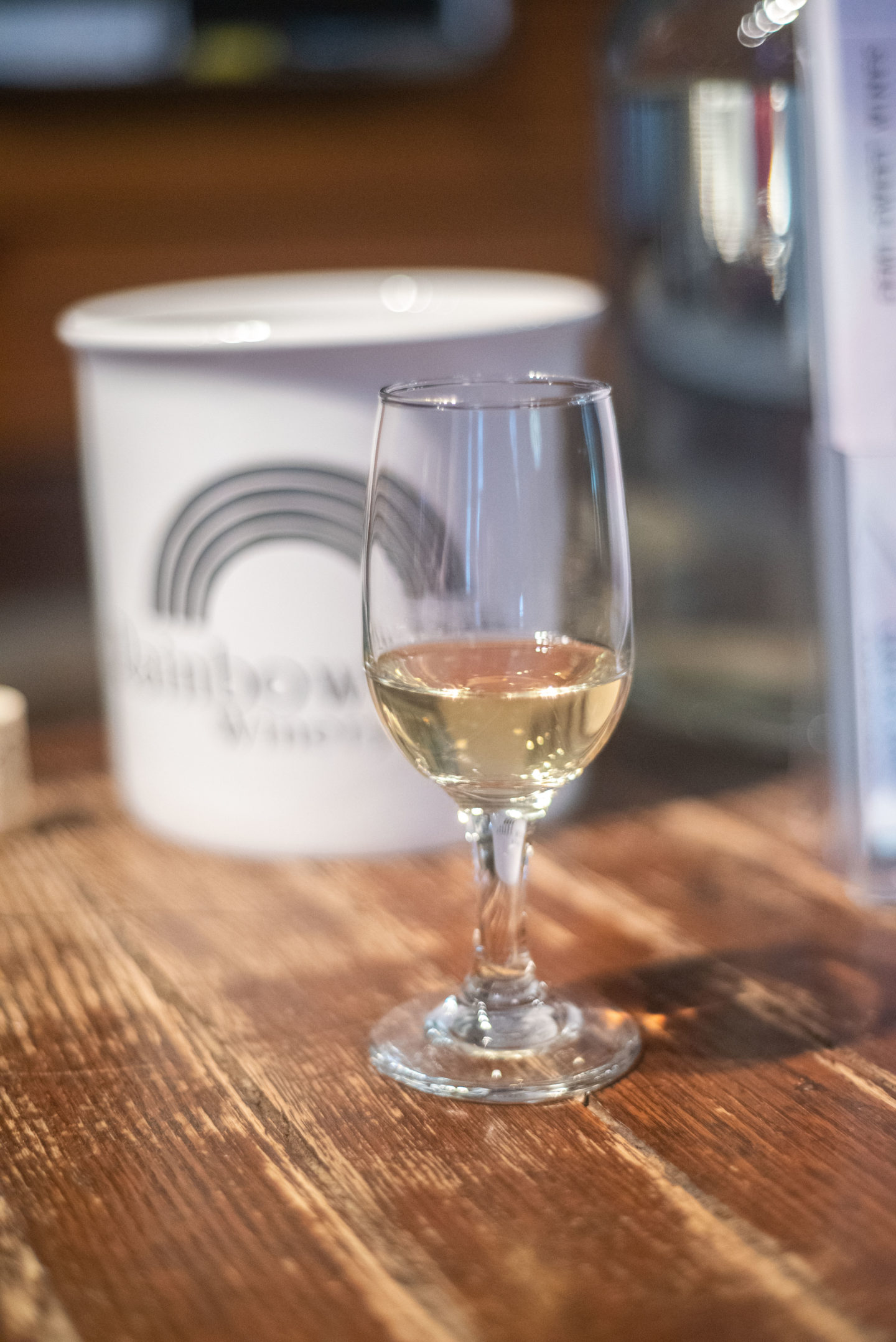 Tell Me About the Wine:
Being from Kentucky, I never knew much about wine. Being on this trip, on behalf of the Ohio Grape Industries Committee, I learned so much that I wouldn't have otherwise. A few weeks prior to my trip, I just found out that there were thousands of varieties of grapes! In fact, there is over ten thousand varieties of grapes!
While in Ohio, I learned about many different types of grapes and what grapes are grown on the various estate and which ones aren't. If they aren't grown on site, then they are acquired from other locations. Certain types of grapes can only be grown in certain areas. While visiting some of the wineries, I noticed that some of the vineyards were on hills. This is so that the vines can keep their roots dry! Growing grapes on a hillside helps with water drainage. This forces the roots to grow deeper, which helps produce a larger fruit than a grapevine that is grown on flat land.
At many of the tastings, I was able to try up to eight wines. This allowed me to try anything of my choice – from dry to semi-sweet to sweet. I found by tasting many different wines that I love the sweet wines and the semi-sweet wines.
I also got to listen to the wineries and discover how many acres they have, what varieties of grapes they grow, and what they purchase from other locations.
Since the wine I tried is only available at the wineries or at certain stores in Ohio, we bought a few bottles to take back with us. We chose to buy a few of our favorites that we tried!
We bought the following bottles:
Rainbow Hills Winery Prism (A blend of Seyval Blanc and Vidal Blanc grapes. Crisp and refreshing finish)
Rainbow Hills Winery Blush (A blend of estate grown grapes. Fruity and sweet flavors)
Rainbow Hils Winery Drumming Grouse (Made with estate grown Concord grapes. Fresh grape taste with a slight dry finish)
Heritage Vineyards Vineyard Peach (This is their best selling fruit wine every year since it was released in 2013!)
Heritage Vineyards Raspberry Crush (The sweet raspberry has made it a favorite!)
Raven's Glenn Winery Autumn Interlude (With ripe tropical fruit aroma and a nice ripe pineapple finish)
Where to Visit:
We arrived at Rainbow Hills Winery and The Inn at Rainbow Hills on Thursday afternoon and left Saturday morning. This is the perfect amount of time to complete the Three Rivers Wine Trail! We visited all the wineries, except two, and we also didn't visit the brewery. Yellow Butterfly Winery is closed in January. I wished I could have visited them, because they are also a working alpaca farm! We are hoping to go back later this year and visit the ones that we missed.
While driving from one of the wineries to the next, we drove through the rolling hills of picturesque Charm, Ohio. Charm, Ohio is where Baby Swiss cheese was developed. It was developed in the mid-1960s by the Guggisberg Cheese Company, which was owned by Alfred Guggisberg.
We also drove through Holmes County (as well as other surrounding counties), which I found out was 42% Amish (as of 2010). It is actually the second largest Amish community in the world! I found this extremely interesting, because I had no idea. It is a common occurrence to see horses and buggies and people from the Amish community outside their homes, and at the nearby local stores, while you are driving through the countryside.
Did you know? Holmes County, Ohio is the second largest Amish community in the world!
Click To Tweet
Some attractions that you should visit:
Where to Eat:
Any time I visit somewhere new, I want to eat at local restaurants. I want to go to places that the locals go! Coshocton has its fair share of yummy local restaurants!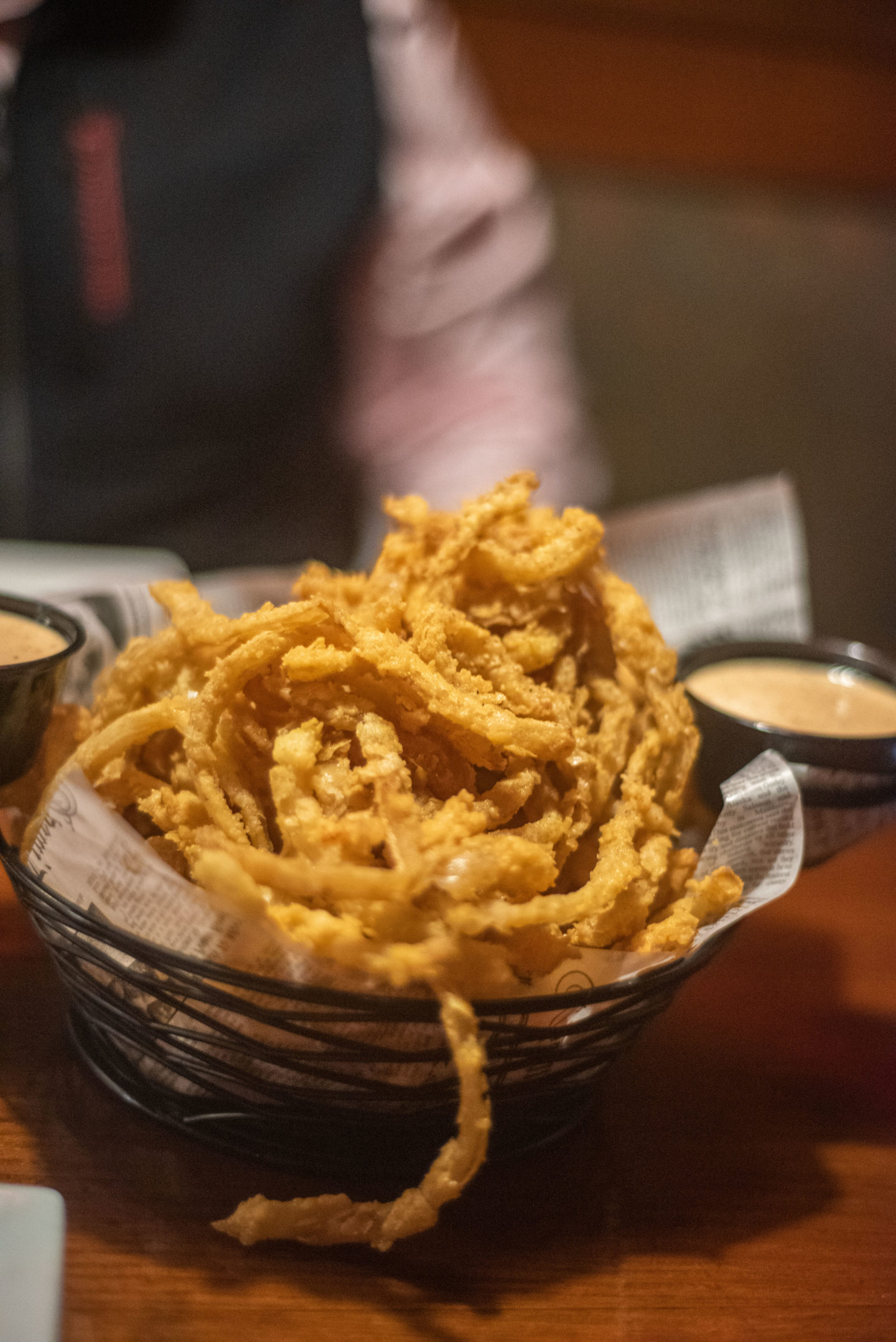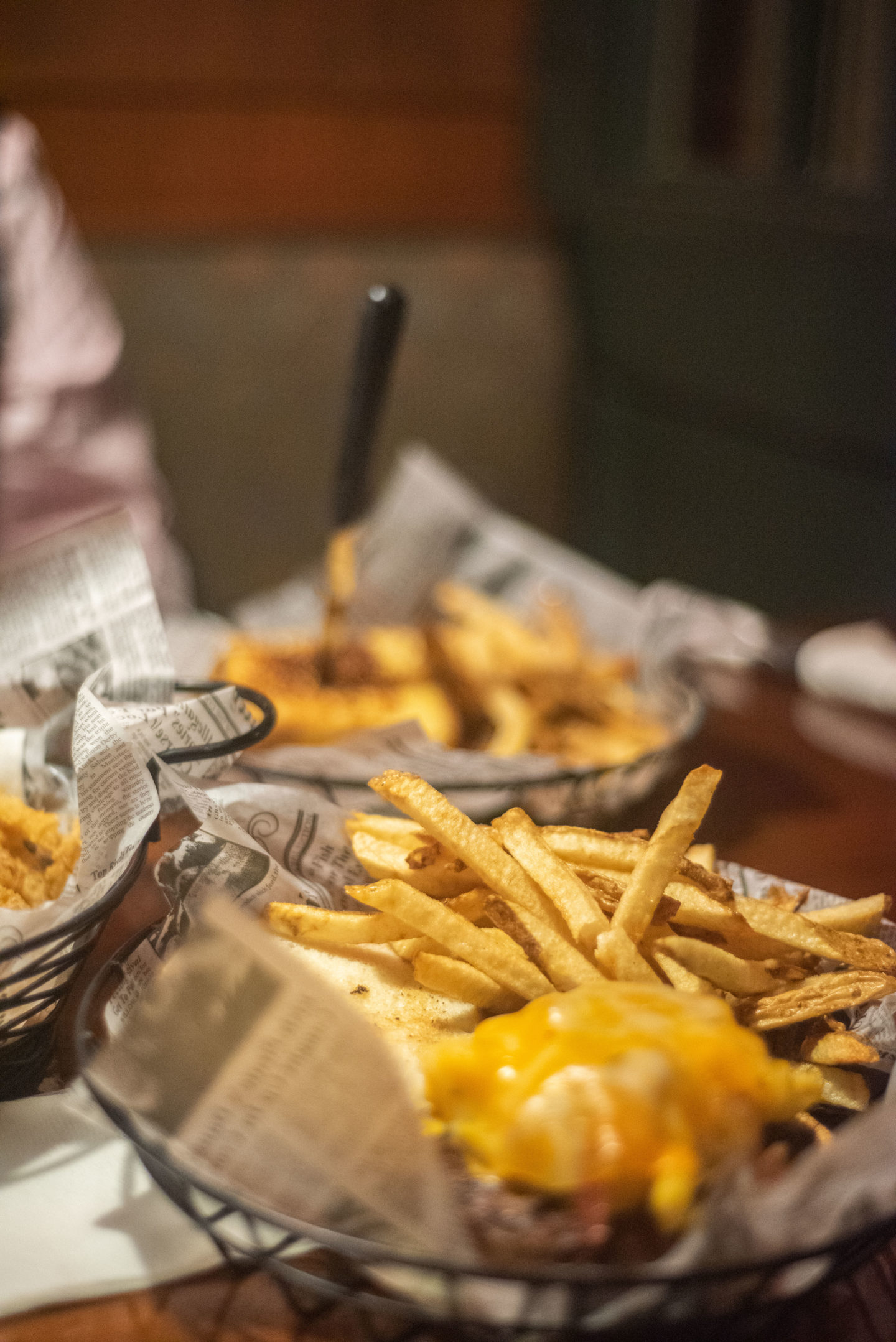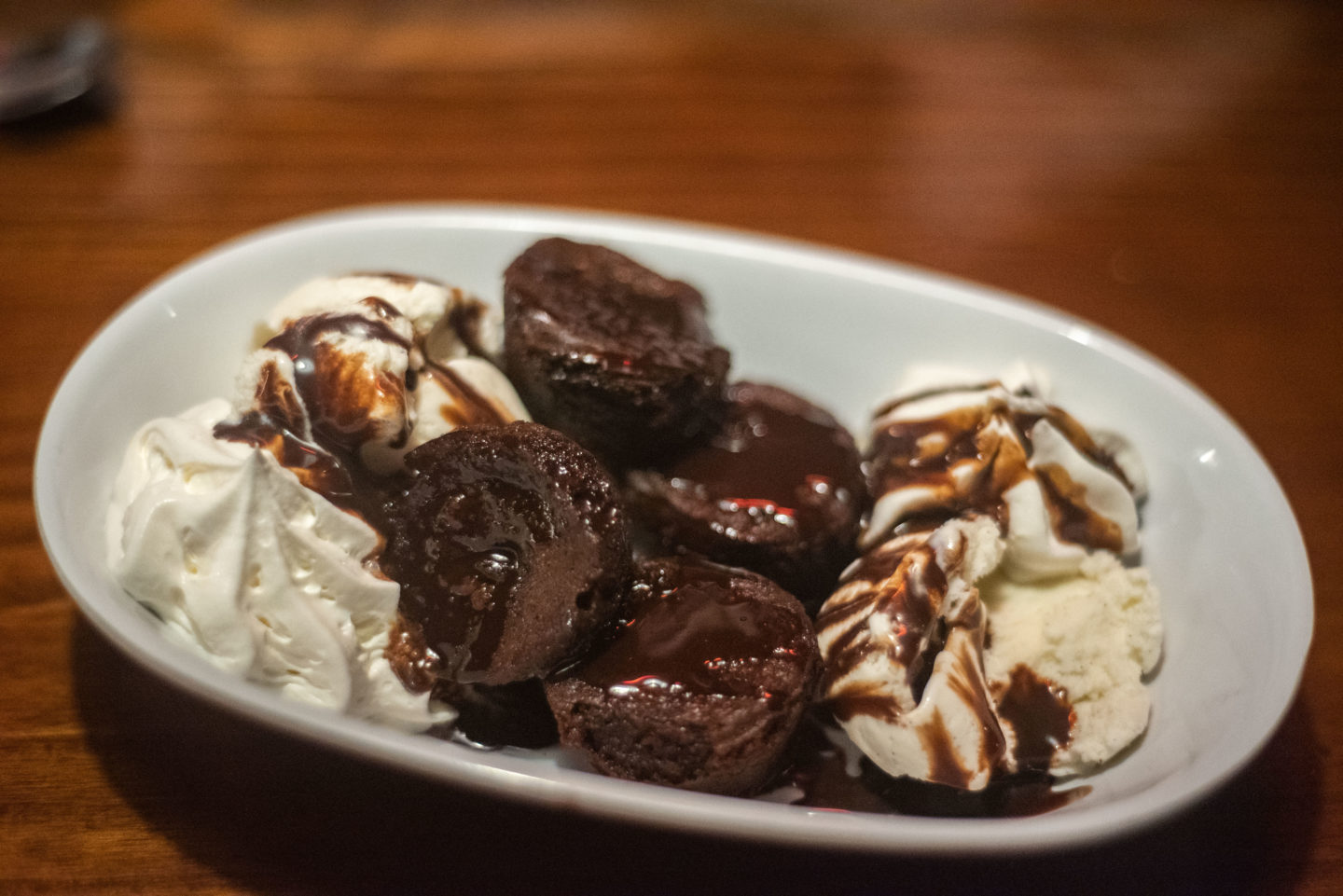 Warehouse Restaurant
The Warehouse Restaurant is located in the heart of historic Roscoe Village. The building was built by Arnold Medbery in 1838. This building was a general merchandise store, but it also served as a warehouse for canal cargo. It was also the Roscoe Post Office for a very short time.
The Warehouse Restaurant is known for their onion rings. They exclaim they are legendary, and I wholeheartedly agree! I just wish I could order them on a regular basis. My husband and I used to have what we would call "our restaurant" in Lexington, but it shut down two years ago. If we lived in Coshocton, without a doubt, The Warehouse would be our place!
For our appetizer, we got the legendary Steak N' Stein Onion Rings, and they most certainly lived up to their name! The onion rings were served with their house-made Creole sauce.
For my entree, I ordered the Bacon Mac N' Cheeseburger. This burger is a 1/2 lb. Angus beef patty topped with jumpin' jack cheese and their famous mac n' cheese with bacon bits, lettuce, and tomato on a toasted pretzel bun. I'm such a sucker for anything macaroni and cheese and a pretzel bun! It was the perfect pairing of flavors.
My husband got the Oscar's Melt. This sandwich has Provolone, American, and cheddar cheese melted on grilled Texas toast with pickle fries, tomatoes, and a hearty portion of crispy bacon. It is then drizzled with our house-made creole sauce. The creole sauce was extremely flavorful!
We decided to get a dessert to end our meal on a high note!
Address:
400 North Whitewoman Street, Coshocton, Ohio 43812 (There is also a location in Dresden, Ohio)
Hours of Operation:
Sunday: 11am to 8pm
Monday through Thursday: 11am to 10pm
Friday and Saturday: 11am to 11pm
You may be wondering why it is called Whitewoman Street? Well, a Native American captive named Mary Harris is thought to be the first white woman that settled in the Ohio Country. Mary and her family settled in a nearby town in 1748. Mary was so respected by her peers that they named the town Whitewoman Town. The trail to the town was named something similar – Whitewoman Trail. Today, the trail is now known as Whitewoman Street.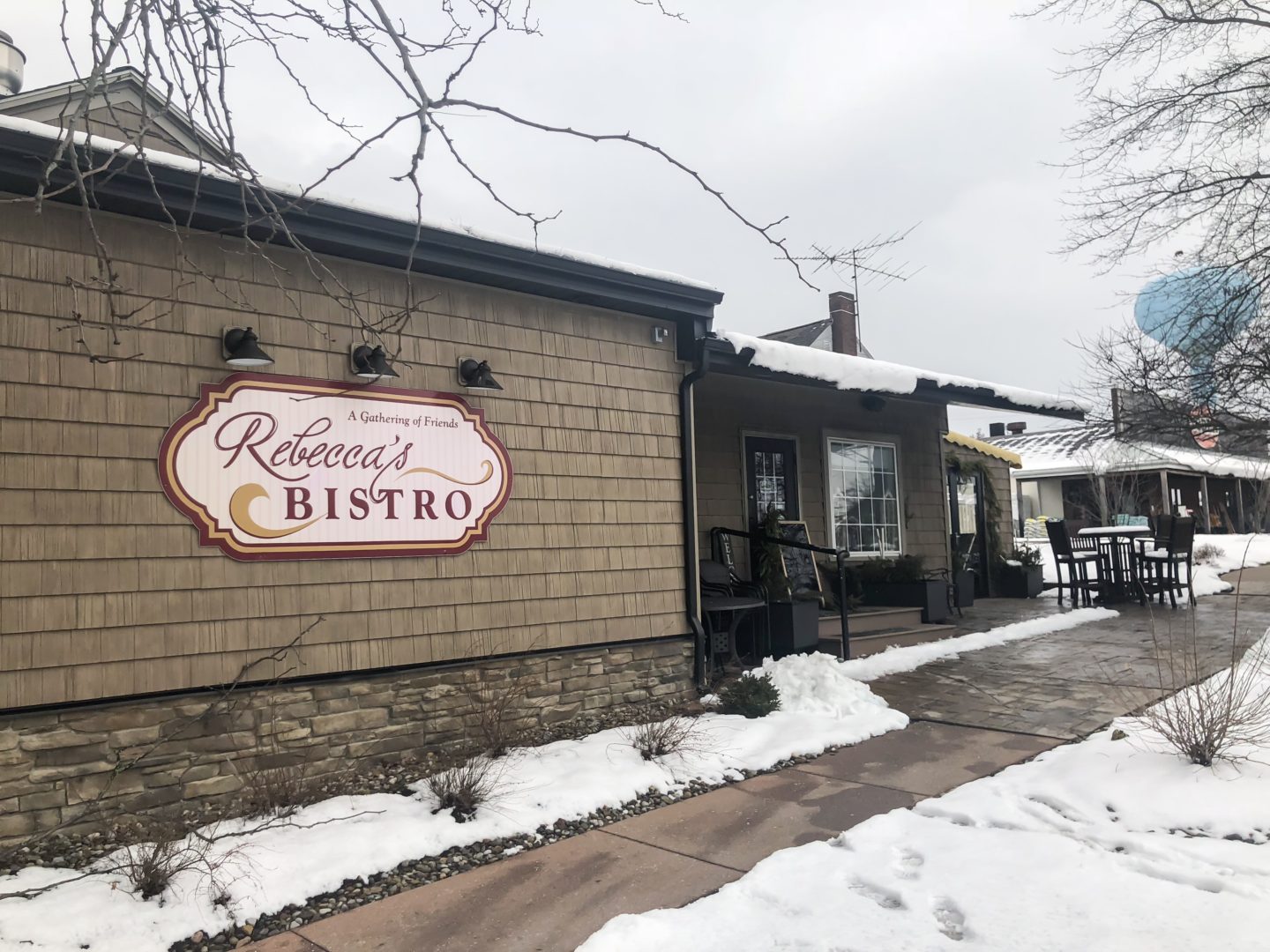 Rebecca's Bistro
Rebecca's Bistro is right in the middle of Amish Country and is located in a 19th century home. It opened in 2001 and has been making fresh meals with local produce ever since.
Rebecca's Bistro was highly praised, so we figured that we couldn't miss out on it, especially since they close in the afternoon.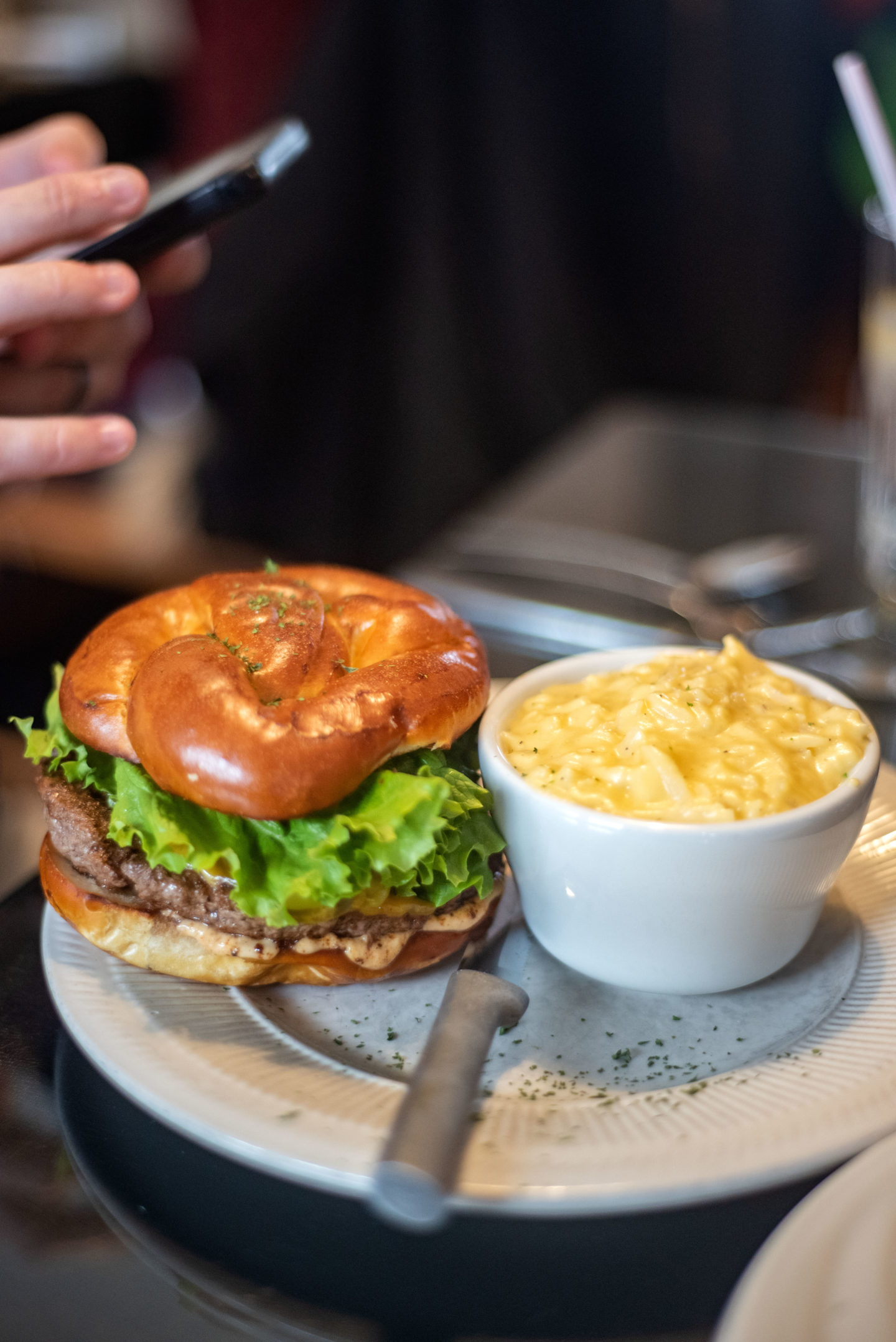 I ordered a Rebecca's favorite – the Grilled Cheese Sandwich. This isn't any ordinary grilled cheese! This grilled cheese has provolone and pepper jack cheese with cherry butter and is on cranberry walnut bread. The sweetness from the butter and bread paired amazingly with the creaminess of the cheeses.
My husband order the Bistro Burger, which is a grilled 8 oz burger, lettuce, tomato, dill pickle, onion, cheddar cheese, bistro sauce on grilled pretzel bread. Remember how I said I'm a sucker for pretzel buns? My husband is too! The burger was incredibly juicy.
Rebecca's is another restaurant that I wish was located in Lexington, so I could go there for lunch any time I want!
Address:
4986 Walnut Street, Walnut Creek, Ohio 44687
Hours of Operation:
Sunday: CLOSED
Monday through Saturday: 8am to 3pm
Raven's Glenn Winery and Restaurant
Raven's Glenn Winery not only offers tours and tastings of their wines, but you can eat at their delicious restaurant.
When I was saw that arancini was on the menu, there was no question what I was wanting for my appetizer! If you haven't had arancini, then you are truly missing out! Their arancini is creamy risotto balls filled with cherry smoked bacon and gouda cheese rolled in panko bread crumbs fried golden brown and served with our house marinara. These were fried to perfection! Anything that is fried and cheesy has my name on it!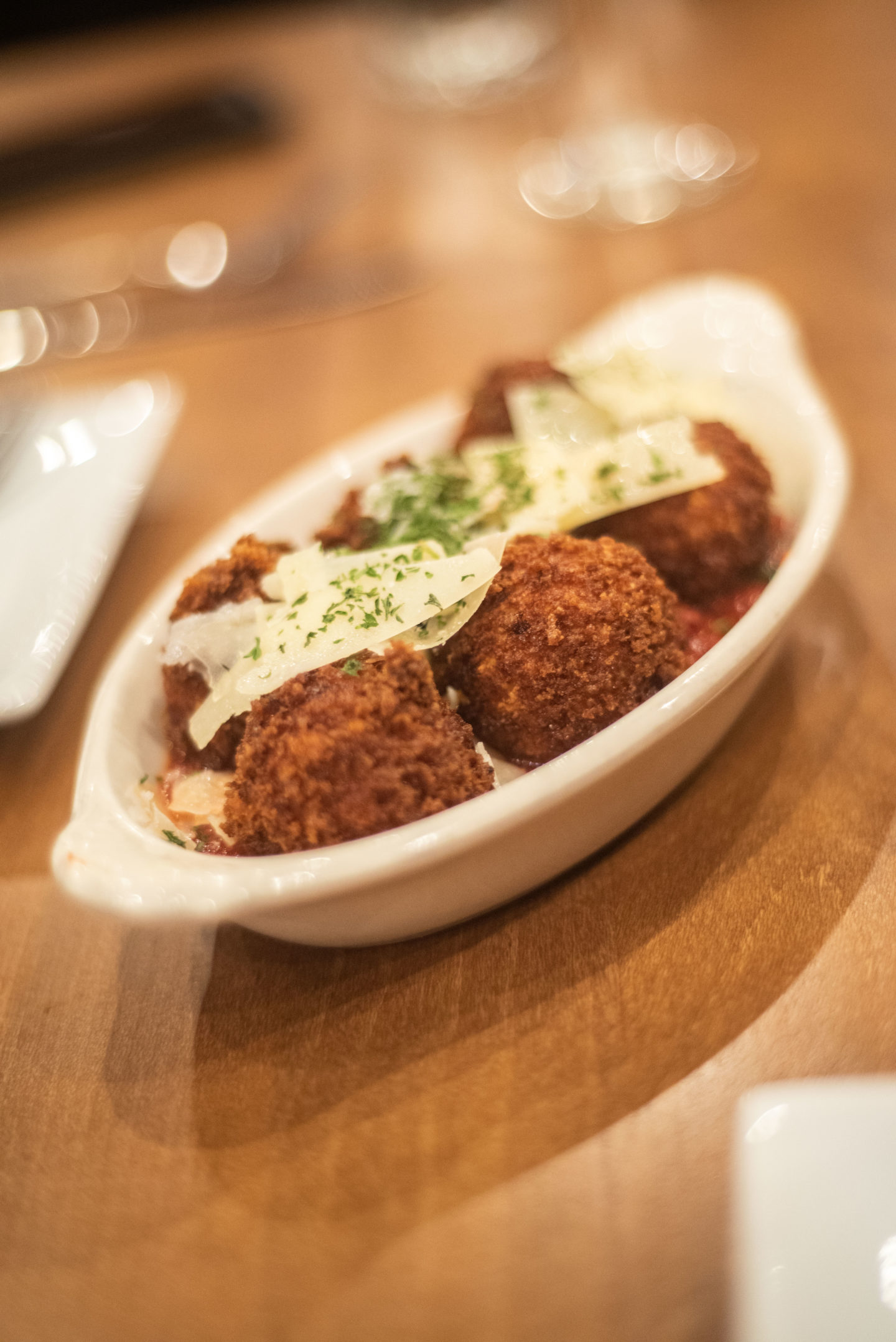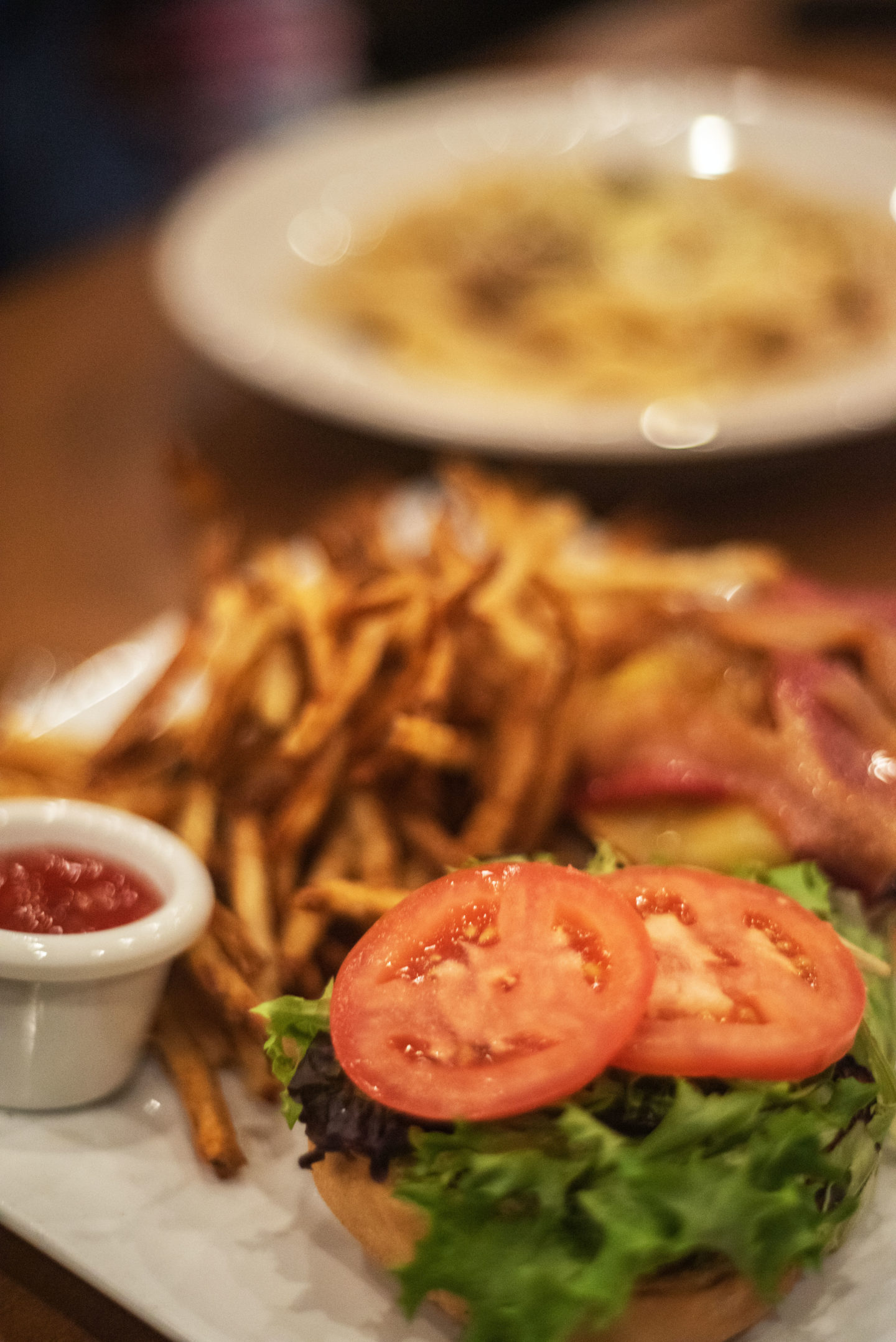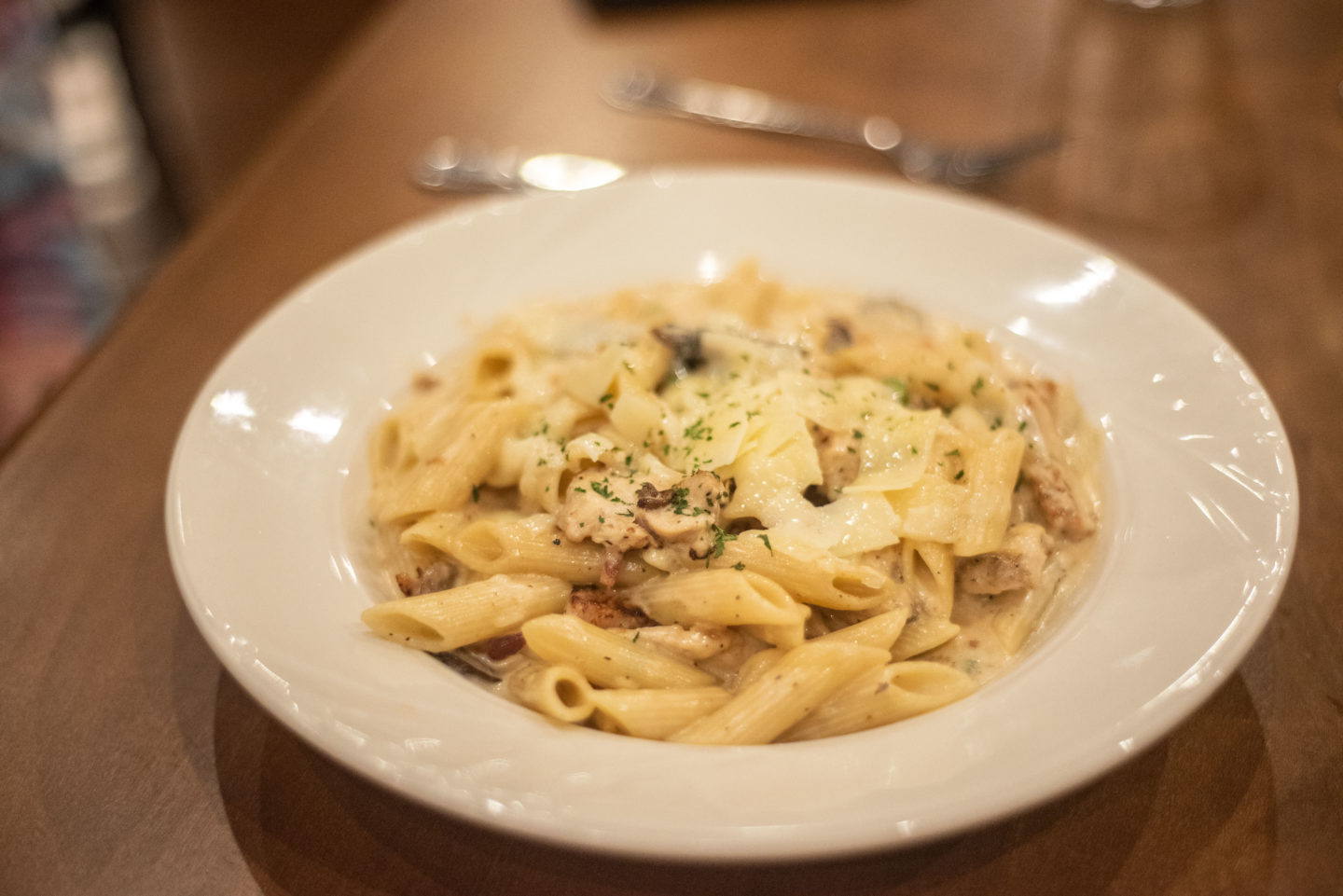 For my entree, I ordered the Gouda Bacon Burger. It was a fire grilled half pound custom grind of short rib, sirloin and brisket topped with gouda cheese, bourbon caramelized onions, cherry wood smoked bacon, lettuce, tomato on a potato bread roll.
My husband ordered the Carbonara for his entree. It was your Choice of Chicken, shrimp or steak tossed with peas, onions, mushrooms, bacon, alfredo sauce and penne pasta
Address:
56183 County Road 143, West Lafayette, Ohio 43845
Hours of Operation for the Restaurant:
Sunday: 11am to 2:30pm
Monday: CLOSED
Tuesday through Saturday: 11am to 8pm
I'm so grateful that I was able to take a different type of vacation that was close to my home in Lexington. A trip to Ohio was the perfect relaxing trip. The scenery was beautiful, especially since the hills were covered from a recent snow. There is something about Coshocton that reminds me of my home in Eastern Kentucky in Appalachia. The people are friendly and the pace of life is different than that of a big city. It's very peaceful and quiet and in the perfect location that allows you to enjoy the outdoors and to appreciate nature. I had no idea a place this beautiful, and with this kind of industry, was so close to Lexington!
If you are looking for a laid back getaway, then drive a few hours north to Coshocton! I promise you won't regret it!
I hope y'all will consider the Three Rivers Wine Trail for your next weekend getaway!