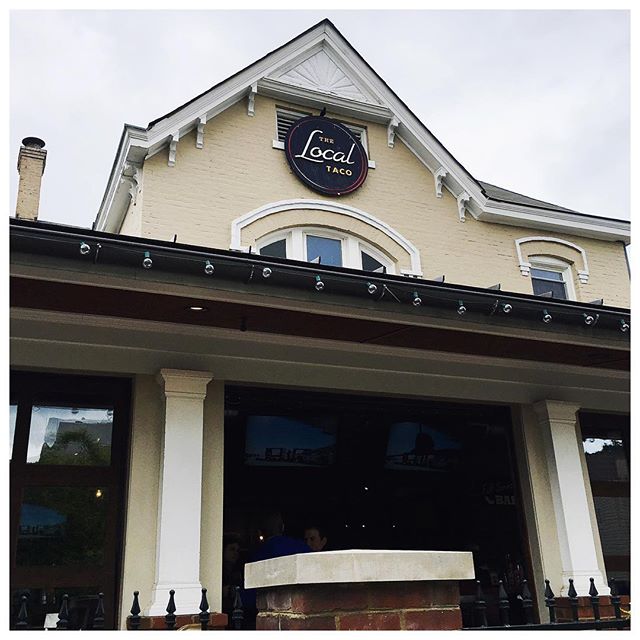 The stretch of road that runs through downtown is covered with many different kinds of restaurants, bars, and local businesses. Located at 315 South Limestone sits The Local Taco.
I love how they state what they are about: "Embracing the simple pleasures of Tex-Mex cuisine with the traditions & character of Southern food culture."
A lot of the ingredients are local, which is a huge plus in my book. Currently, The Local Taco has six locations; located in Kentucky, Tennessee, and South Carolina, and two opening up in Alabama. Also, on Saturdays and Sundays from 10am to 3pm, they offer a brunch along with $1 mimosas and $3 Bloody Marys. If you think tacos are good for lunch and dinner, just wait until you bite into one of the ones that are exclusively available during brunch.
I present to you… Chicken Bacon Waffle tacos served with agave nectar and your choice of two sides (which I got two orders of fried potatoes). If you order the Kentucky brunch, you actually get your choice of two tacos and sides. I just ordered two of the same thing, because the choice was clear… C-H-I-C-K-E-N  B-A-C-O-N  W-A-F-F-L-E  T-A-C-O! How could I resist?
If you ask me, I think it's pretty genius that they took such an iconic dish, such as chicken and waffles and combined it with another dish that people love, tacos.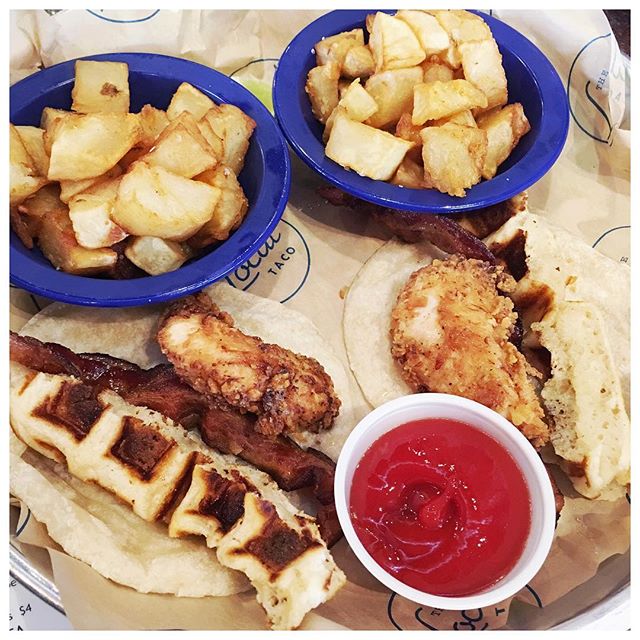 They also offer catering, so do you know what that means? You can have your wedding catered or whatever event of your choosing. If you do, be sure to send me an invitation, so I can eat some tacos with you.
Thanks so much.