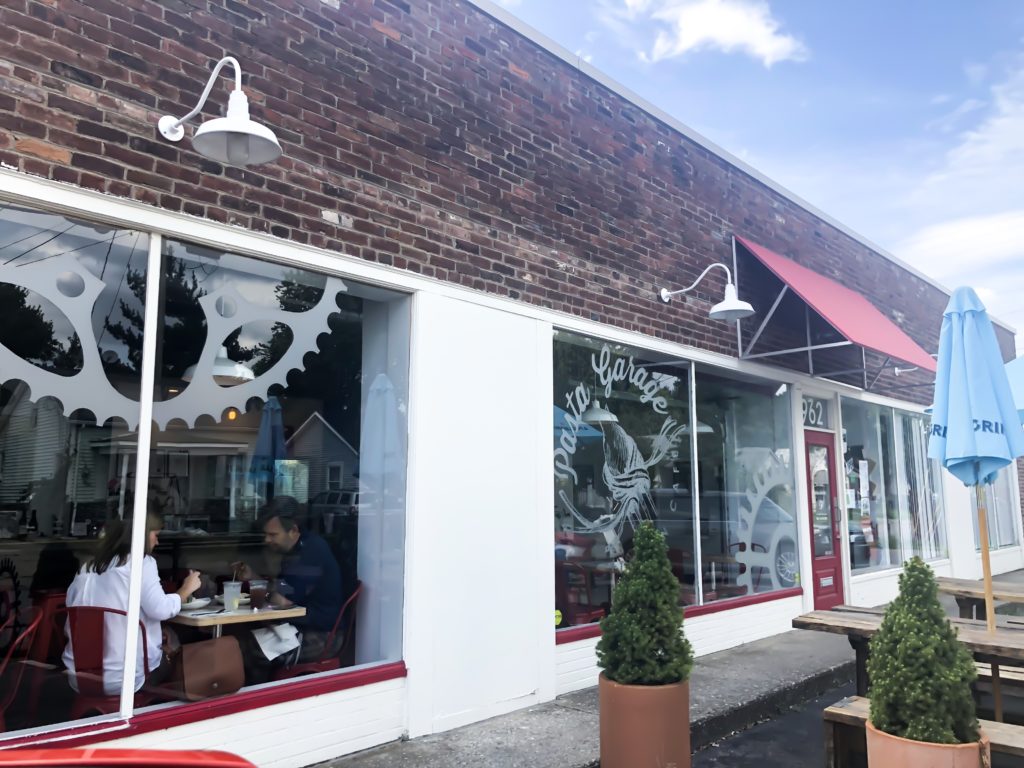 One place that is near and dear to my heart is Pasta Garage "Italian Cafe," which is located off of Delaware Avenue in Lexington, Kentucky. How could you not love pasta? When you eat at Pasta Garage, you are in carb heaven. I don't know about you, but there are two things that I love: pasta and carbs.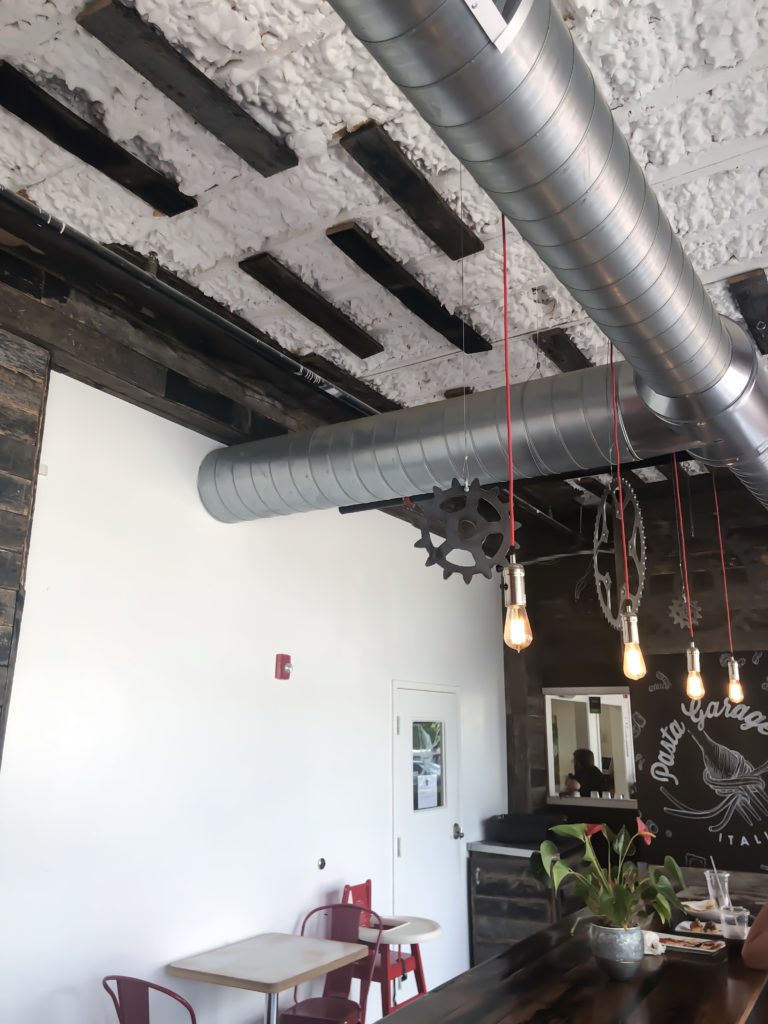 Pasta Garage owners, Lesme Romero and Reinaldo Gonzalez combined their love of Italian street food and the freshest of ingredients and boom… Lexington Pasta was born. Go HERE to read more about their story and how Pasta Garage and Lexington Pasta came to be.
In May, the Kentucky Small Business Development Center presented Kentucky Pacesetter awards to six businesses. They were chosen based on how they are changing Kentucky's economic landscape by introducing innovative products, increasing sales and/or production, boosting employment and serving their communities. Lesme Romero was chosen as the 2018 Kentucky Small Business Person of the Year and was honored as a Kentucky Pacesetter. 
Once you order your food at Pasta Garage, you can see your food being made in the open kitchen. With three communal tables, Pasta Garage literally brings people together by inspiring strangers to sit with one another.
The pastas at Pasta Garage are carefully sourced and made fresh daily, in small batches, using the best ingredients possible by Lexington Pasta.
You can also purchase their pastas at a variety of retailers in Lexington, such as Kroger, Whole Foods, Good Foods, Shorty's, The Fresh Market, and Liquor Barn.
They also have gluten-free options available.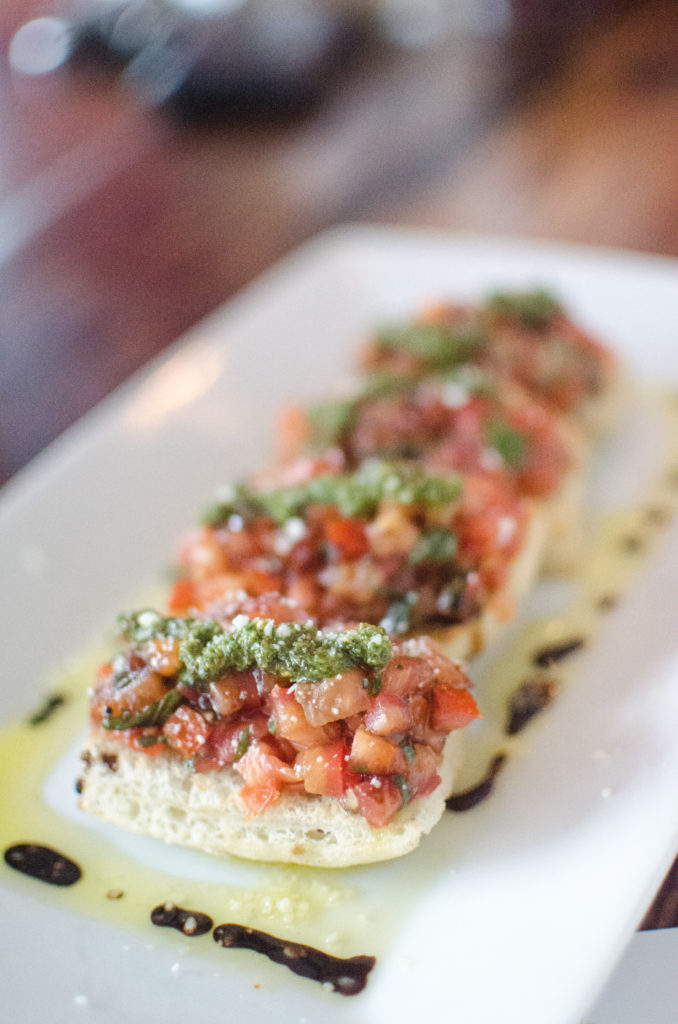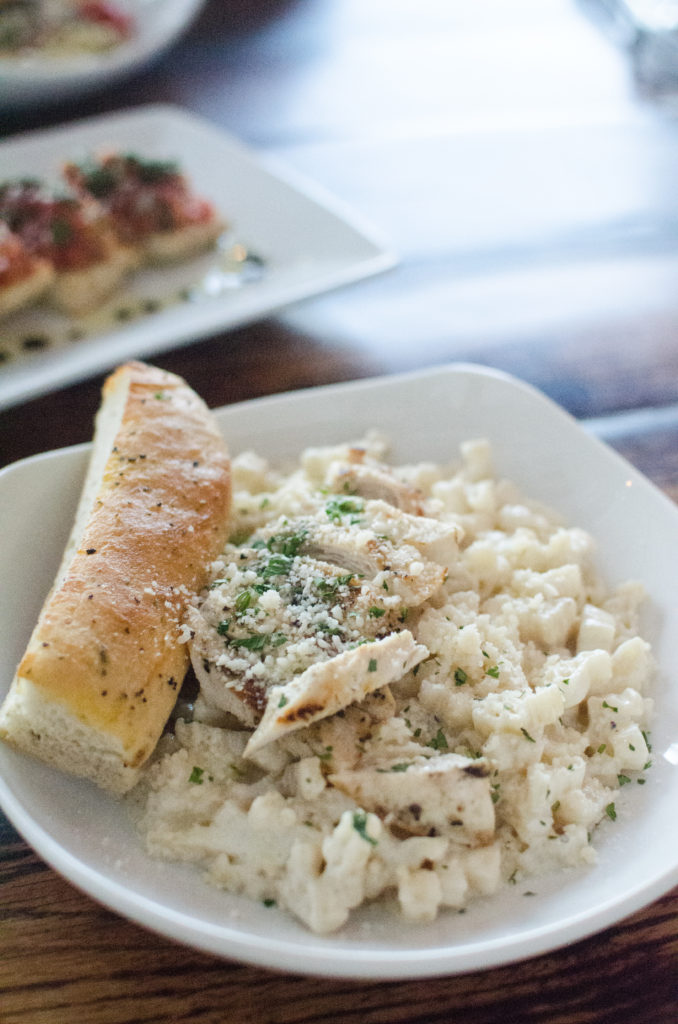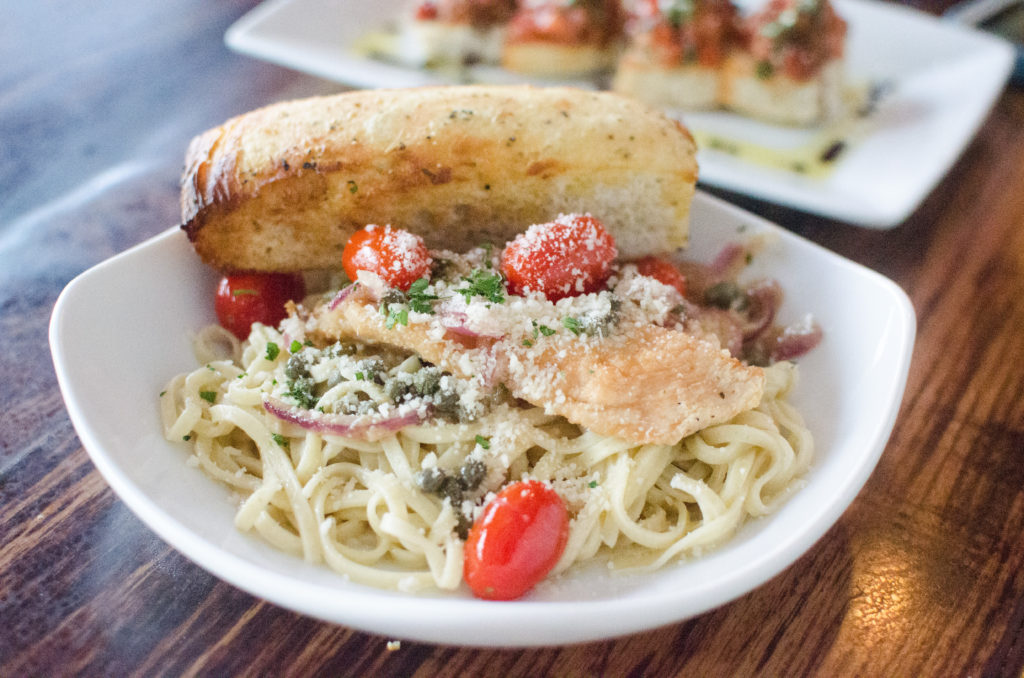 I love eating there and taking my friends along with me. The food is always great and the sauces are always decadent. I've never had a bad meal there, and doubt I ever will. I love the atmosphere, and it always wants me to stay a little bit longer.
On this particular day my husband and I went, and for our appetizer, we got the Bruschetta. It is balsamic, garlic and fresh basil marinated tomatoes on toasted bread with pesto and grated parmesan cheese. These are absolutely loaded with flavor and are sacked high with the toppings! Another great choice is the Fried Lasagna, which is a half portion of lasagna, parmesan breaded, and fried with house made marinara. One could never go wrong with lasagna and then you are frying it? Out of this world.
For my husband's entree, he got Chicken Piccata. It's linguine with breaded chicken, onions, capers, and grape tomatoes in a lemon garlic sauce. It was delicious and tasted so fresh!
I chose to get the Build Your Own for my entree. I love the Kentucky shaped noodles, because they are so fun! With the Build Your Own, you can choose whatever pasta you want, the sauce, as well as a variety of toppings! So many choices!
I've been there so many times and I still haven't tried everything on the menu. I'm already thinking about what I want to have next. It's that good! By eating the pasta from Pasta Garage, you can tell that it's high-quality and made with fresh ingredients. You can tell the difference. Once you've had fresh pasta, you won't want to have any other that isn't. If you've never had fresh pasta before, then you need to add Pasta Garage to your list of restaurants to try!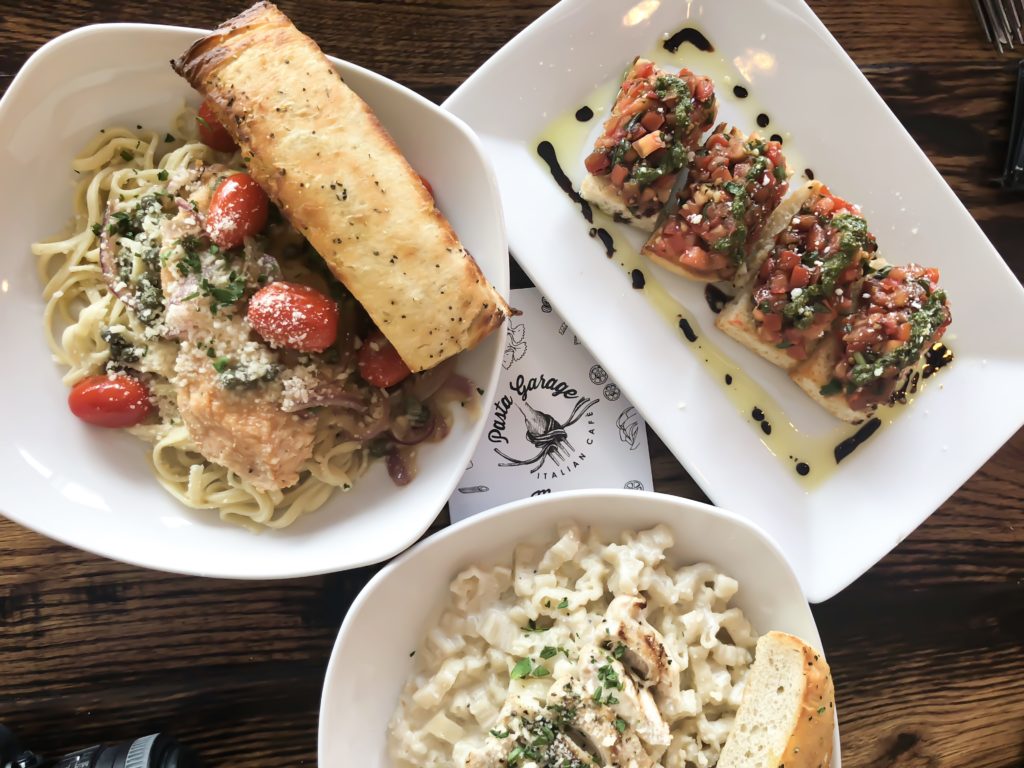 *Be sure to check out their facebook page and instagram to see their daily/weekly specials!
One of the things that I had at CRAVE (Lexington's Signature Food Festival that took place in August) was Arancine, which is basically rice and cheese balls. They were amazing, so if at anytime you see them offered as a daily special, go get them ASAP! I know I'll be stalking their pages, so I can find out myself!
Something cool that Pasta Garage offers is the Pasta Club (This is what they offered in 2017/2018. Hopefully they will do it again this year!). With the $200 membership ($300 value), you received:
Pasta Garage t-shirt
One Lexington Pasta Container plus one Stuartos Olive Oil mini bottle and two 10% off cards
12 weeks of pastas and sauces for a family of four
10% off purchases at Bodega and Pasta Garage through the duration of your membership in our Pasta Club
$10.00 off the Pasta 101 Class
These are the pastas that you would have received for the Pasta Club 2017/2018:
Tricolor Penne Pasta, Fresh Mozzarella, and Pesto Sauce
Spinach Fettuccine with Alfredo Diablo Sauce and Parmigiano Cheese
Chicken Prosciutto Ravioli with Stuartos Olive Oil
Plain Gnocchi with Bolognese Sauce and Breadsticks
Four Cheese Ravioli with Pesto Sauce
Rosemary Garlic Spaghetti with Stuartos Olive Oil
Kentucky Shaped Pasta with Marinara Sauce and Breadsticks
Tomato Basil Gemeli with Alfredo Sauce
Spinach and Cheese Stuffed Gnocchis with Stuartos Olive Oil
Mushroom Ravioli with Stuartos Olive Oil
Rosetti Pasta with Mini Meatballs, Marinara Sauce and Breadsticks
Caprese Stuffed Gnocchi with Vodka Sauce
It's the gift that keeps on giving. Who wouldn't want to eat fresh pasta all year round?! My husband and I definitely plan on signing up if it comes back this year!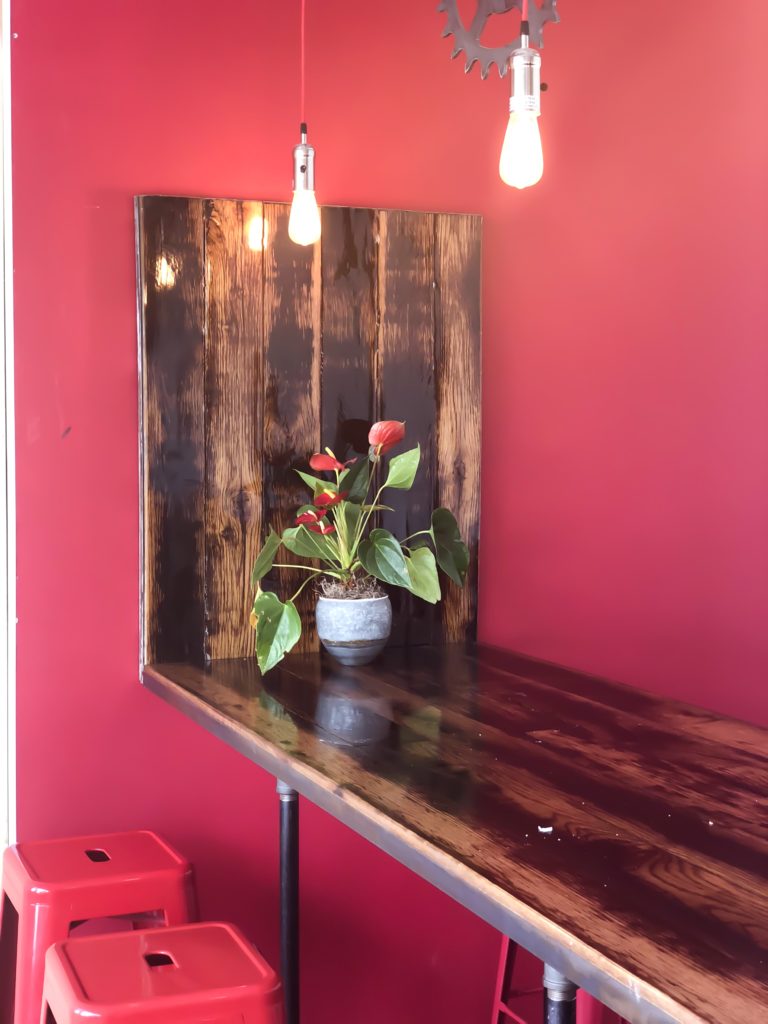 Pasta Garage also offers fun events that you can attend. The Chef's Table from August was a five course meal along with Italian and Spanish wine pairings. Five course meal? Umm… sign me up!
Bodega "A Market by Lexington Pasta" is your place to get fresh pastas, sauces, charcuterie, olive oils, breads, cheeses, and more in downtown Lexington! Bodega is located at 227 North Limestone in Lexington, Kentucky.
In addition to all of that, Lexington Pasta offers Pasta 101 classes where you learn the history and art of making pasta while enjoying appetizers and wine, then learning and actually making fresh pasta for you and your classmates. This is something that I've always wanted to do. It always looked like so much fun, and plus you get to eat pasta! It's a win-win!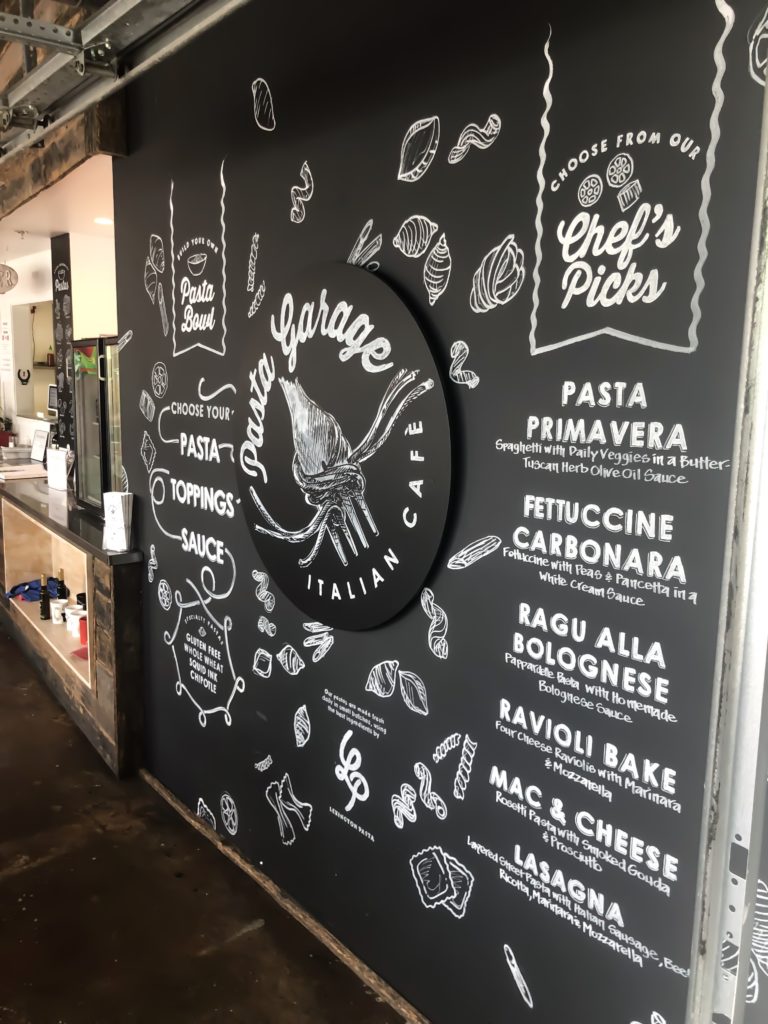 Be sure to mark National Pasta Day on your calendar. It's on October 17 and Pasta Garage would be the perfect place to celebrate!
Address:
962 Delaware Avenue, Lexington, Kentucky
Hours of Operation:
Sunday through Saturday: 11am to 9pm
Be sure to check them out and support a local business!