I'm sure that most people know, especially Kentuckians, but Kentucky is responsible for 95% of the world's bourbon. So, it should come as no surprise that the Kentucky Bourbon Trail is in Kentucky. It obviously wouldn't be anywhere else.
This past weekend, we decided to take a trip 70 miles from Lexington to Loretto, Kentucky. There you can find the Maker's Mark distillery. You drive through winding, country roads to get there, but it's definitely worth the trip.
Our goal is to visit all the distilleries on the Bourbon Trail, so we can receive our free t-shirts (If you visit all of the distilleries on the Bourbon Trail and have your passport stamped, you can send it in to receive your free t-shirt). Maker's Mark is one of the nine distilleries on the Kentucky Bourbon Trail (There are many other distilleries, but they aren't on the trail).
We visited Woodford Reserve, Wild Turkey, and Town Branch last year. This past weekend, we checked off Maker's Mark and Heaven Hill. Only four more to go!
Maker's Mark is an iconic and distinctive brand. You can easily distinguish it from the others, because of the red wax on the bottle (I actually got to dip my very own bottle. More on that to come later in the post). They are also known for their collector's bottles. When they are released, it isn't a shock that a lot of people spend the night outside of local liquor stores, in hopes of snagging one of the coveted bottles.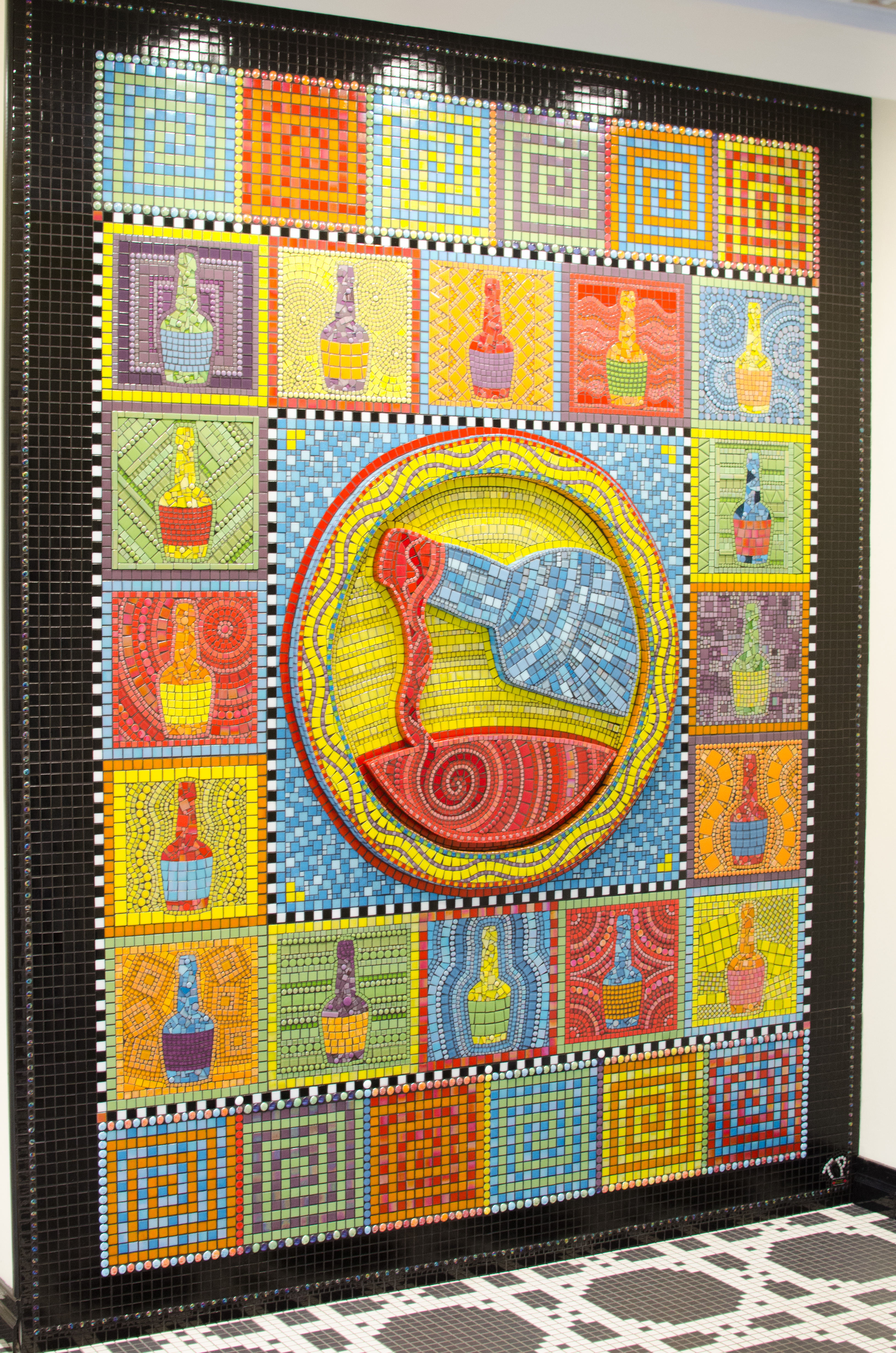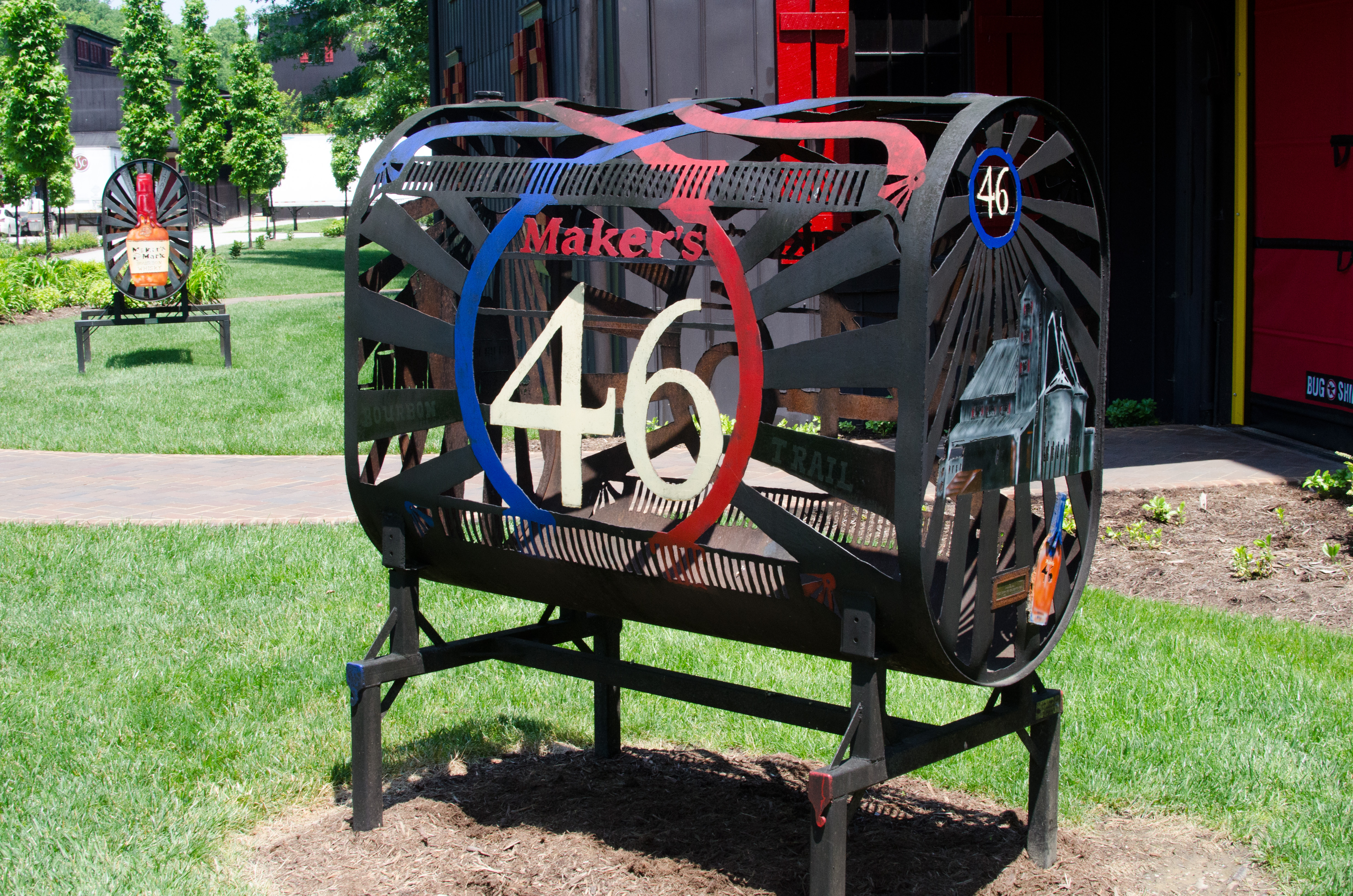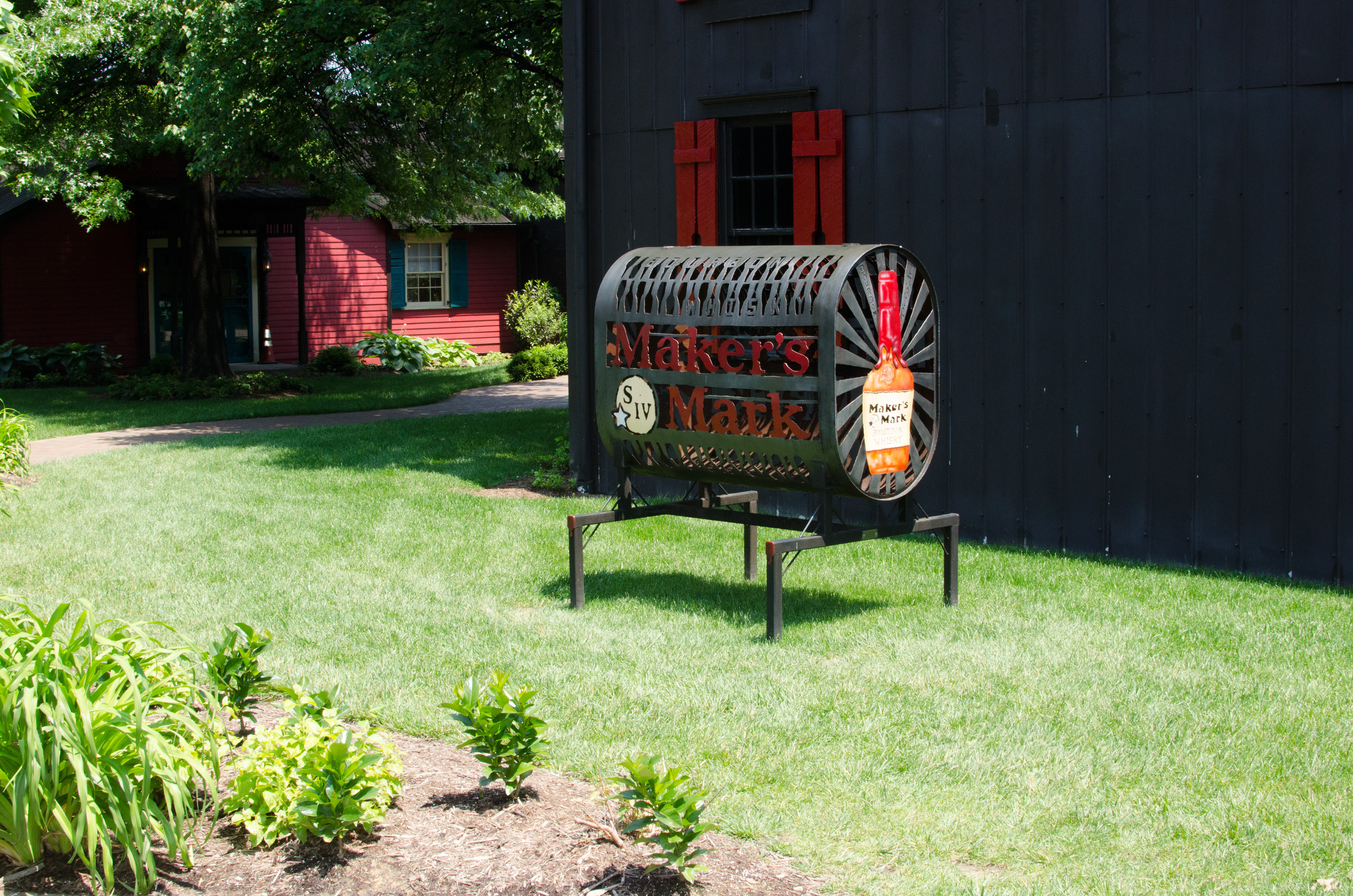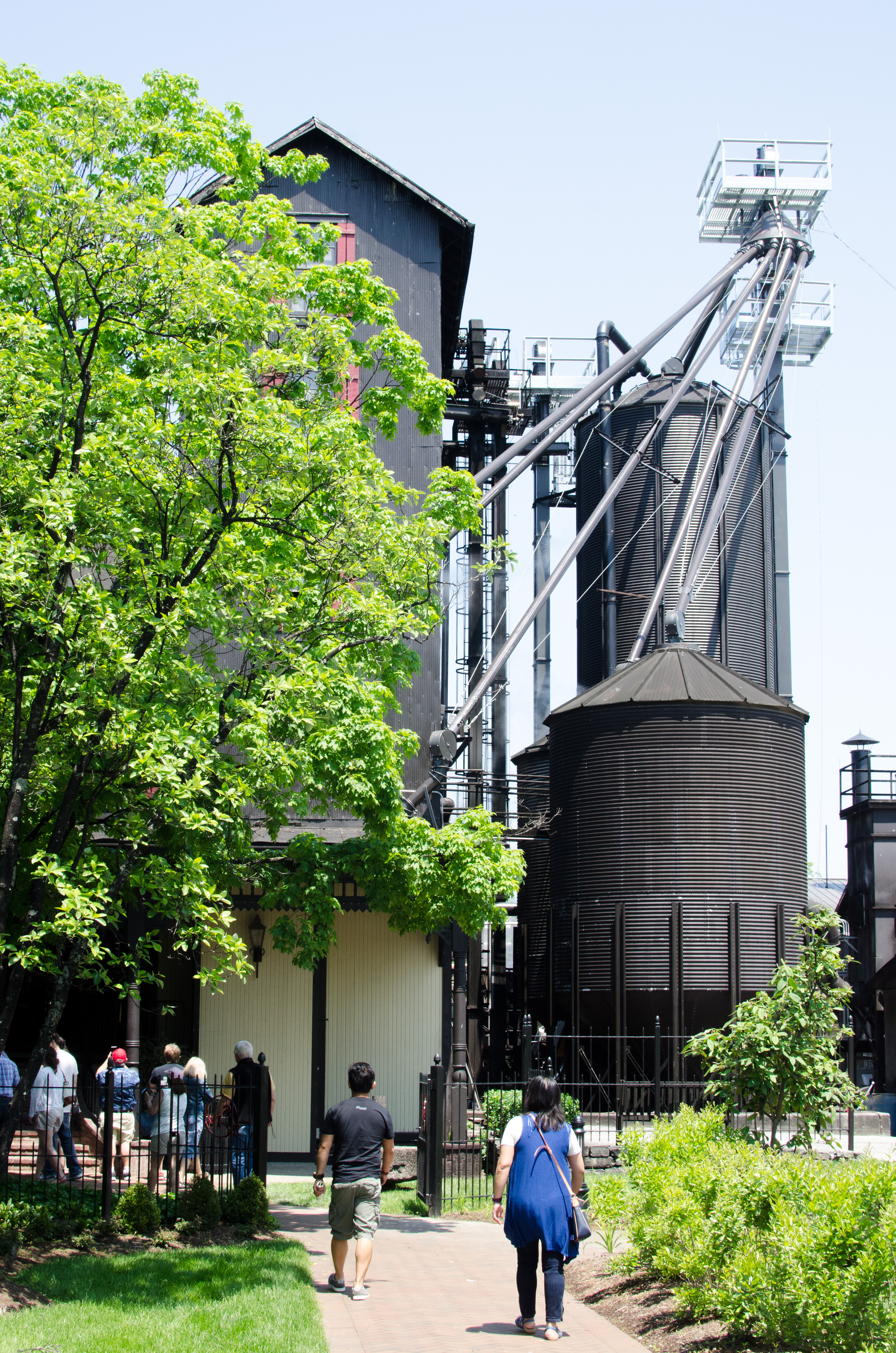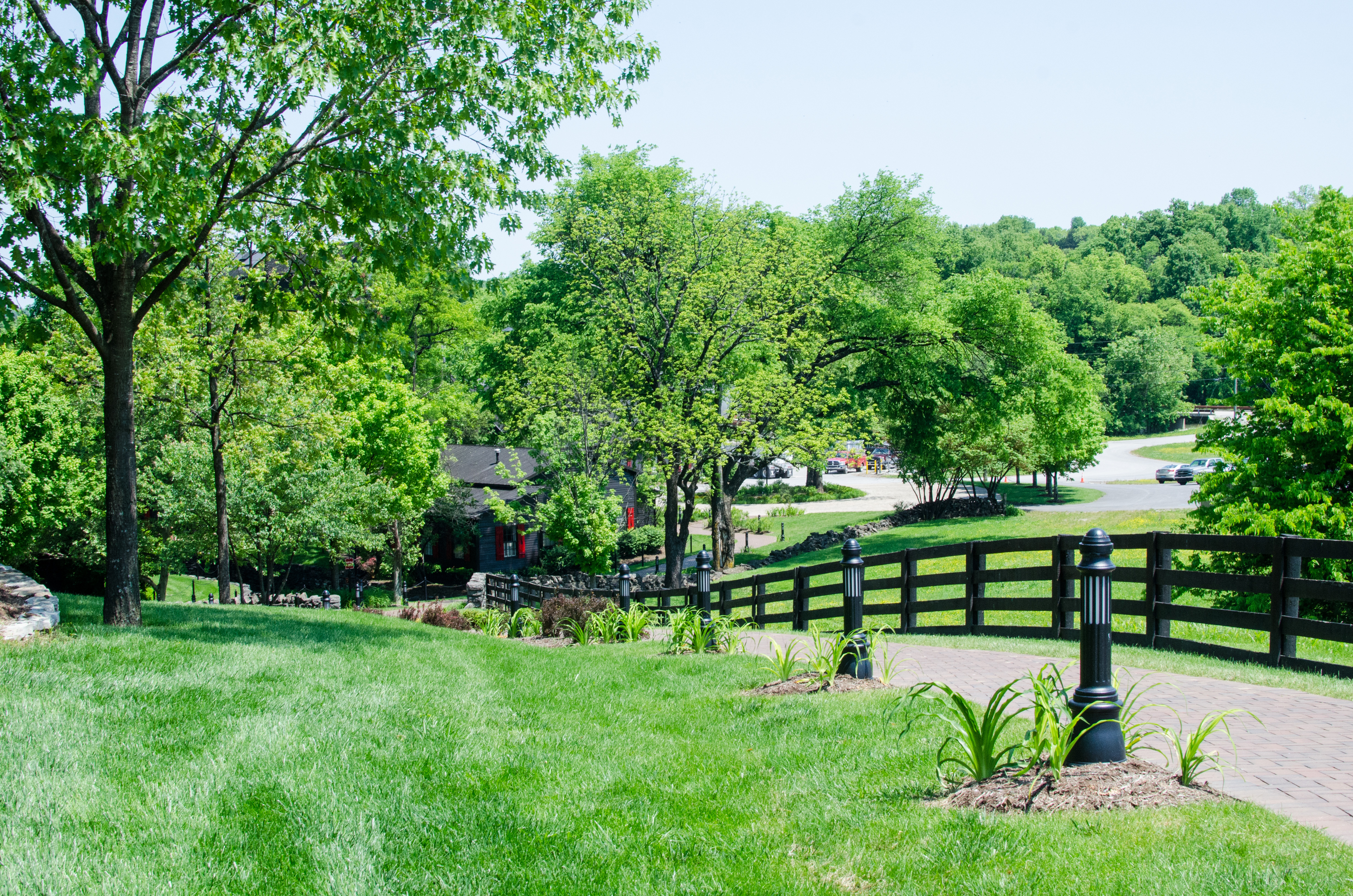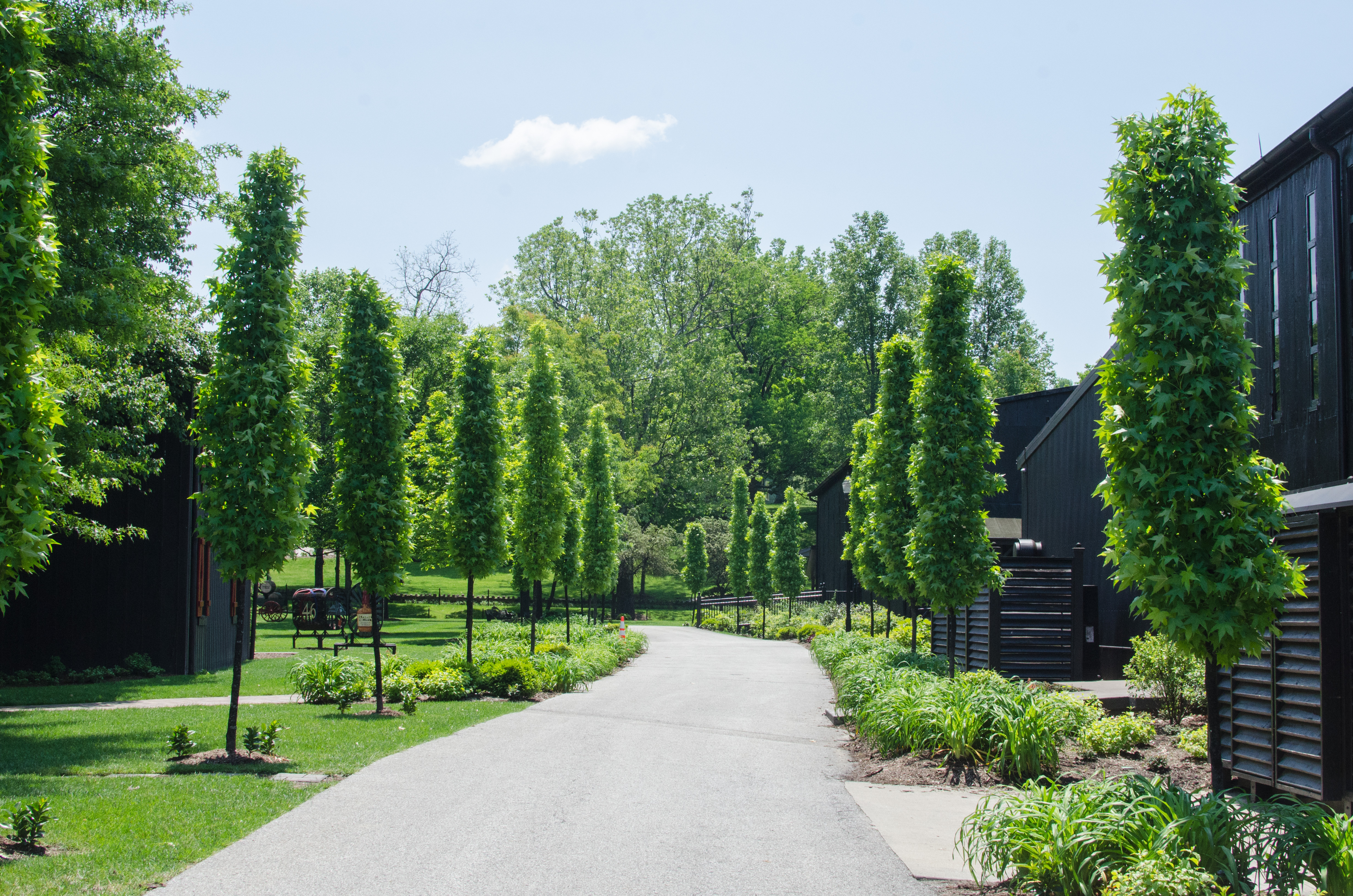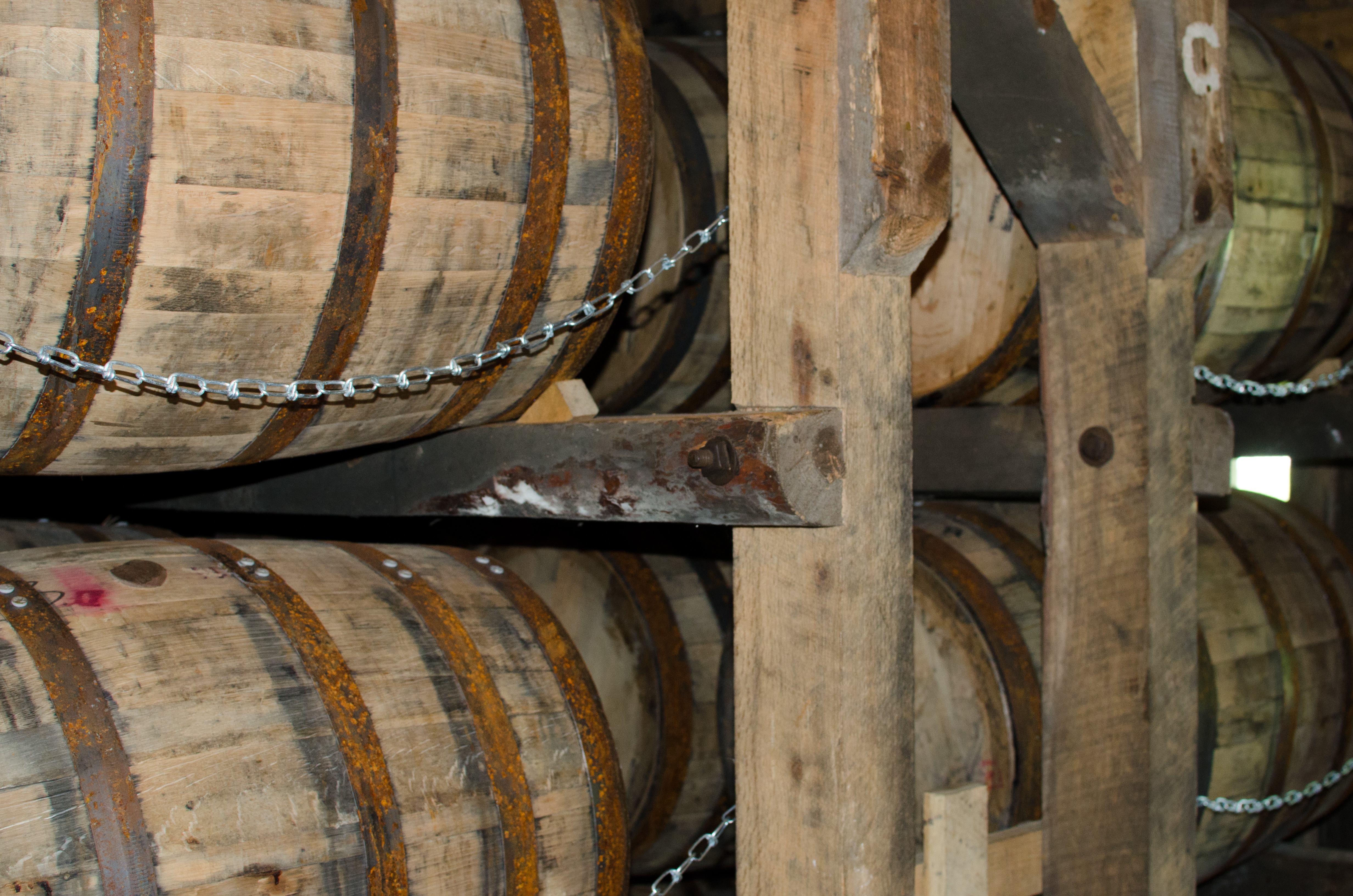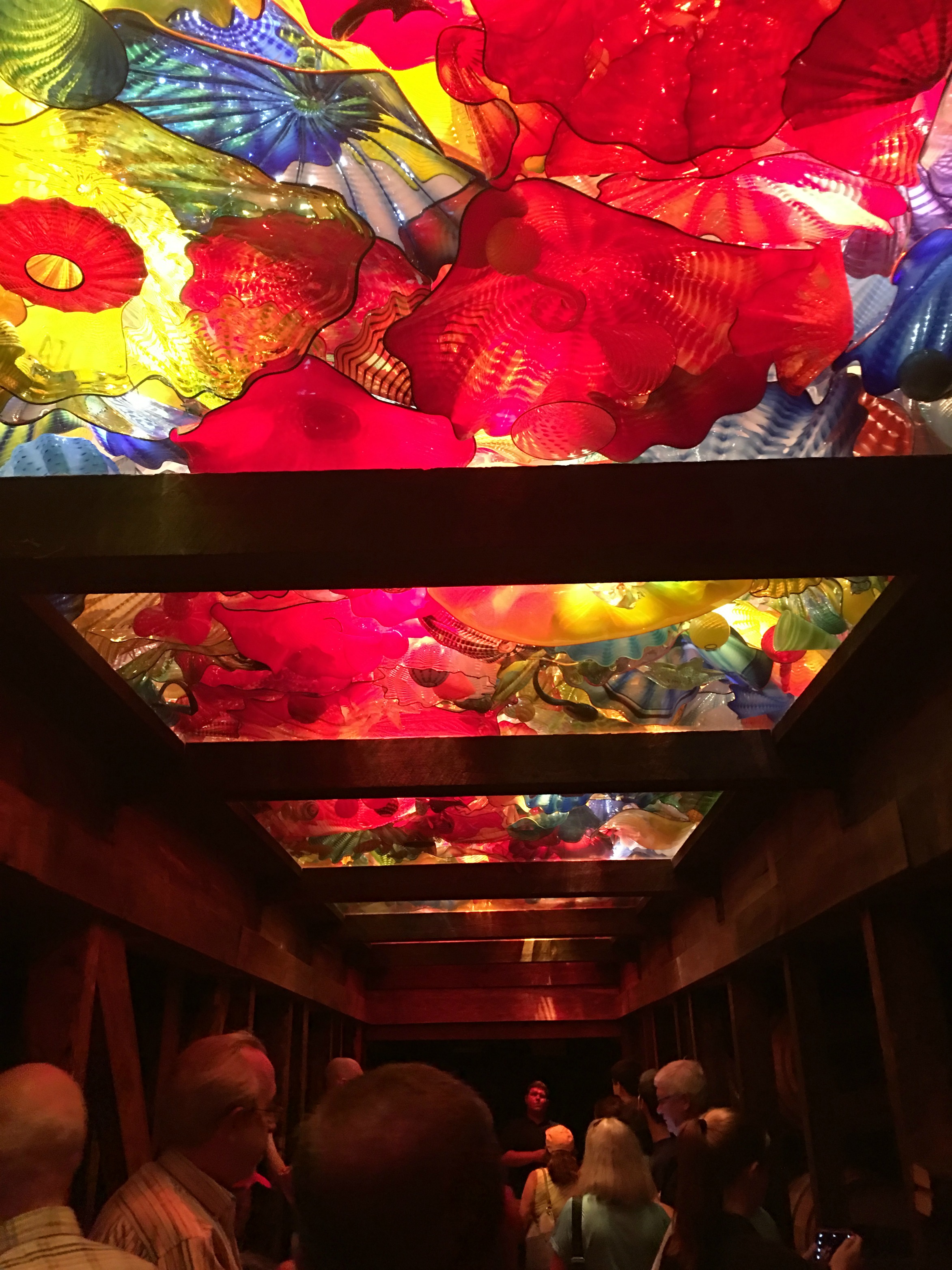 The tour starts with you learning the history of Maker's Mark and the Samuels family outside of the stillhouse. We then were led into the production building itself. We got to see the humungous vats of fermenting mash (and you could even dip your finger in it). The stills are used to double-distill the fermented mash into raw whiskey. We got to go to another building, where we saw where they bottle, label, wax, and finally box each one. After that, we got to go into one of the rick houses, where we were told about the aging process. After we learned about the process, it was time for the tasting. During our tasting, we got to try all four of their spirits; Maker's White, Maker's Mark Full Matured, Maker's 46, and Maker's Mark Cask Strength. Finally, after that, you could visit the gift shop if you wanted. You also could have the opportunity to dip your own bottle (Purchase required and you must be 21+years old).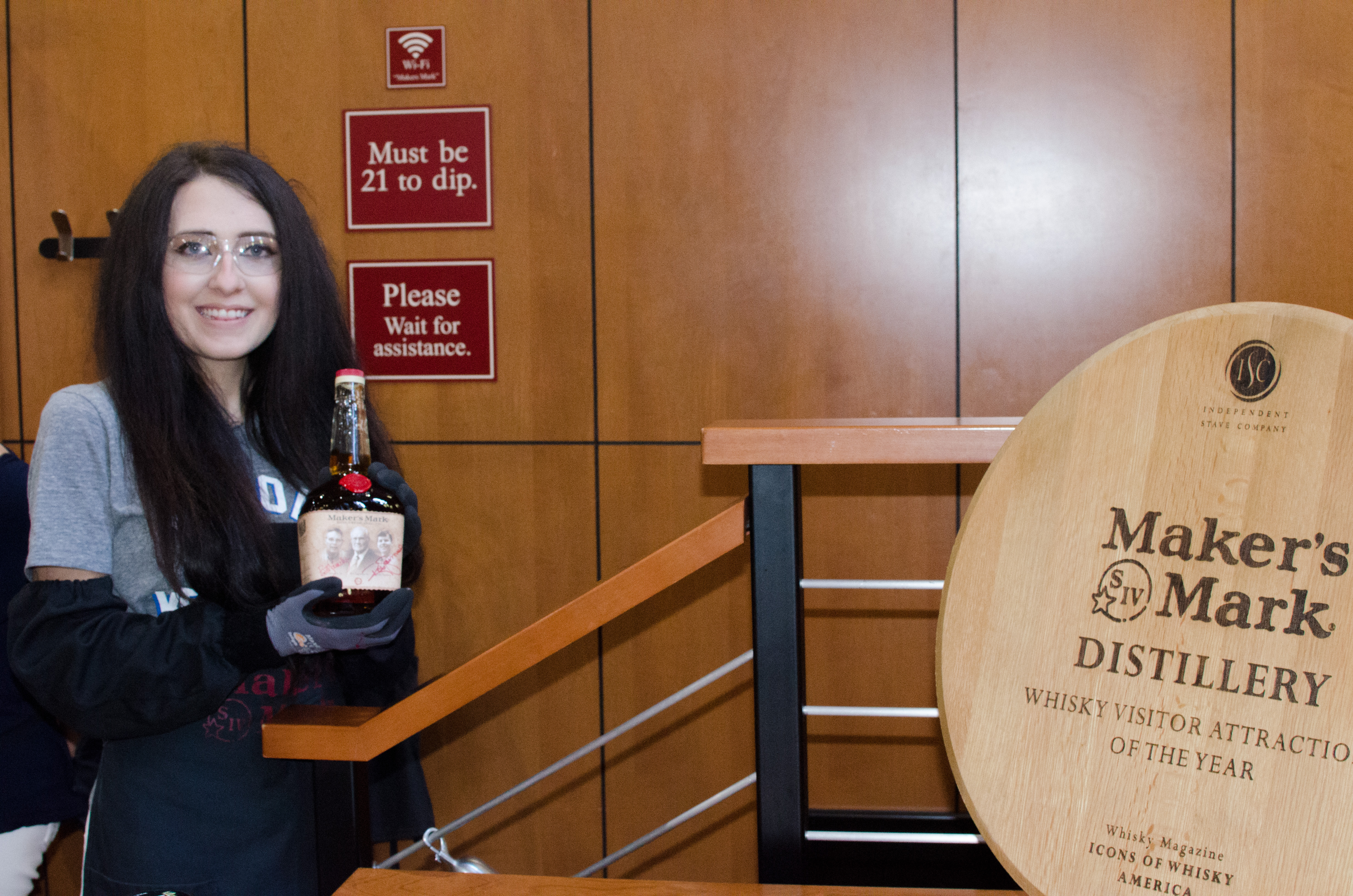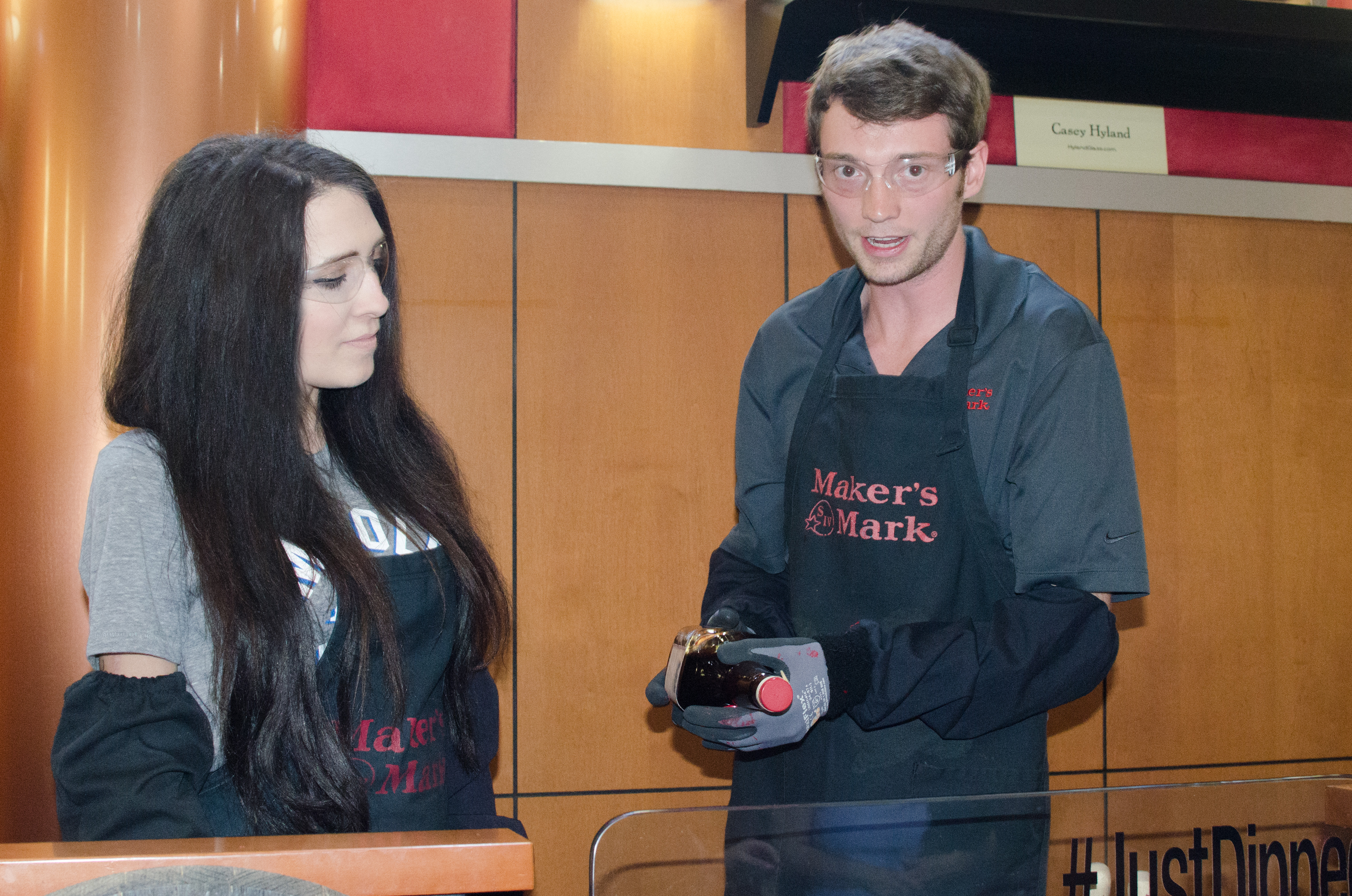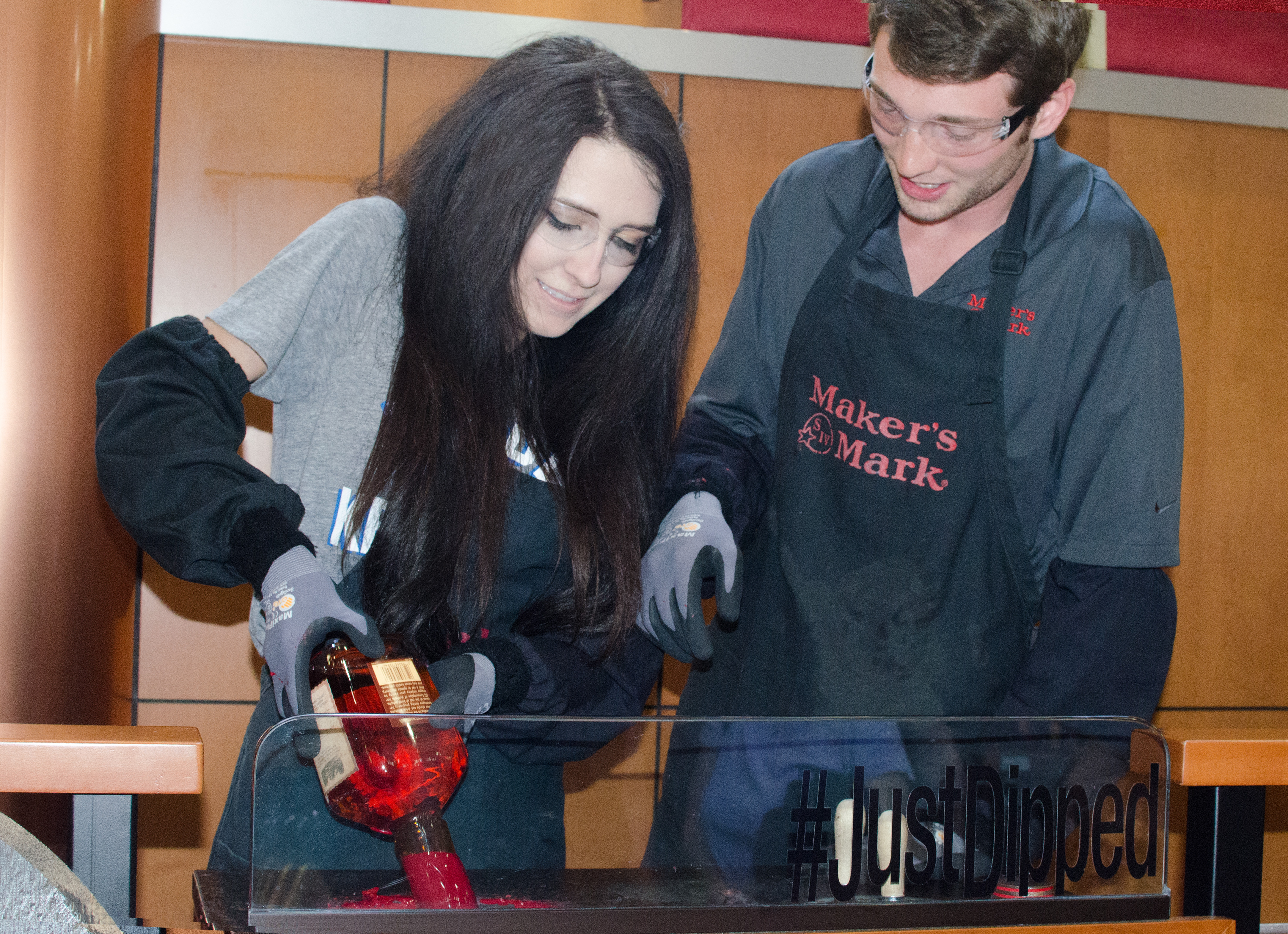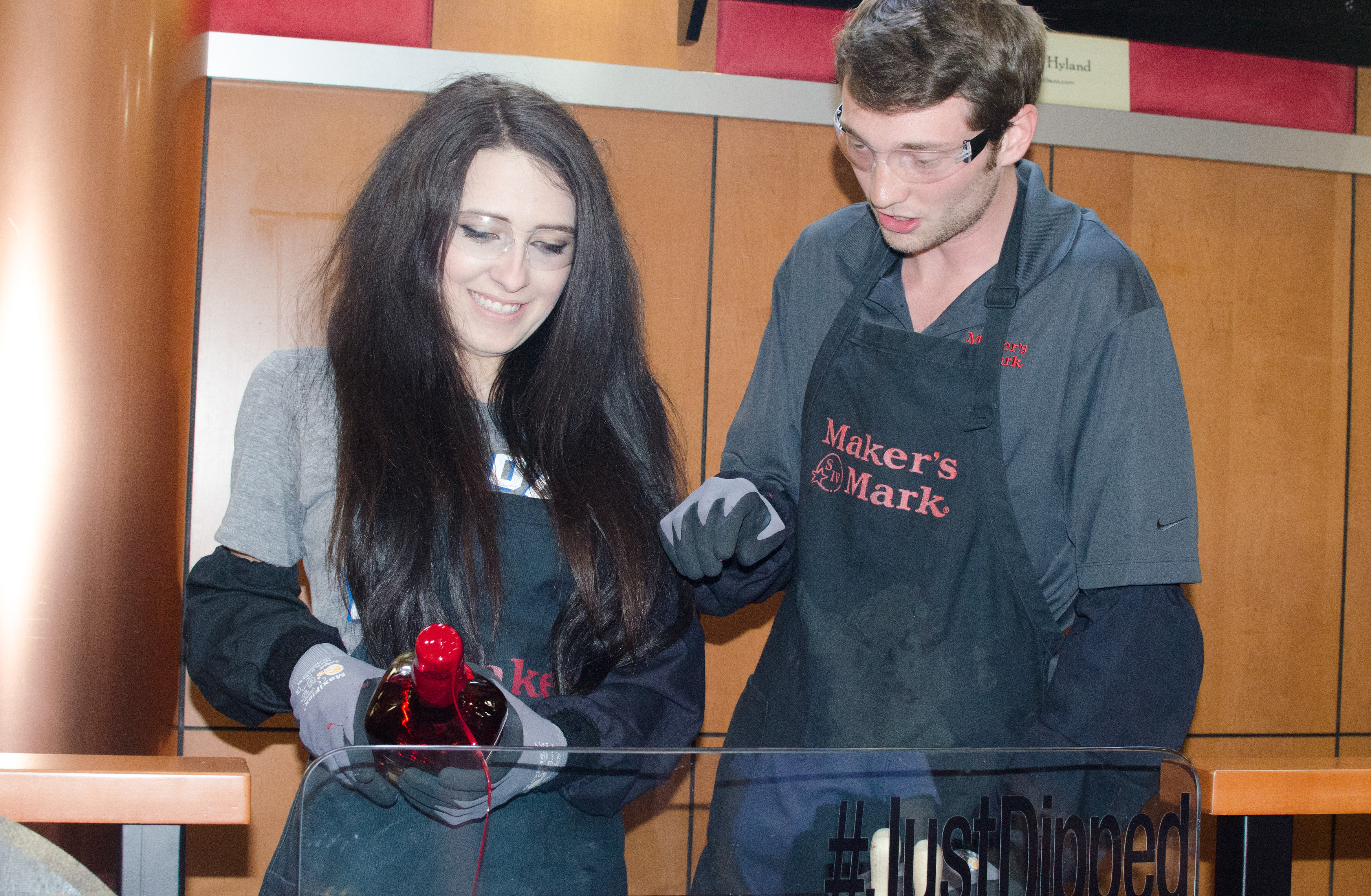 Of course, we bought a bottle, so I could dip it myself. I am a fan of Maker's Mark anyways, so I couldn't miss the opportunity, plus it was a collector's edition bottle, making it even better!
A few tidbits about Maker's Mark:
Maker's Mark is the oldest working bourbon distillery on its original site in the world.
It became a National Historic Landmark in 1980.
Each bottle is dipped by hand.
The wax itself won't melt until it reaches 350 degrees.
Maker's Mark is bottled at 90 proof (45% alcohol by volume).
Maker's Mark is part of the American Whiskey Trail and the Kentucky Bourbon Trail.
No rye is used as part of the mash. Instead, red winter wheat is used, along with corn (which is the predominant grain) and malted barley.
It is marketed as a small batch bourbon.
It is aged around six years.
Maker's Mark is one of the few distilleries to rotate their barrels from the upper levels to the lower levels during the aging process. This is to help even out the temperatures during the process. The ones are the upper levels are exposed to the greatest temperature changes, so rotating them to lower levels helps ensure the taste and quality isn't effected in any of the barrels.
It is one of the few American-made whiskies to be labeled using 'whisky,' which is the Scottish spelling, instead of the American spelling, whiskey (Old Forester and George Dickel are other brands that do this).
"All bourbons are whiskeys, but not all whiskeys are bourbon."
That's entirely a different topic, and I'll be sure to explain in an upcoming post. Because there IS a difference.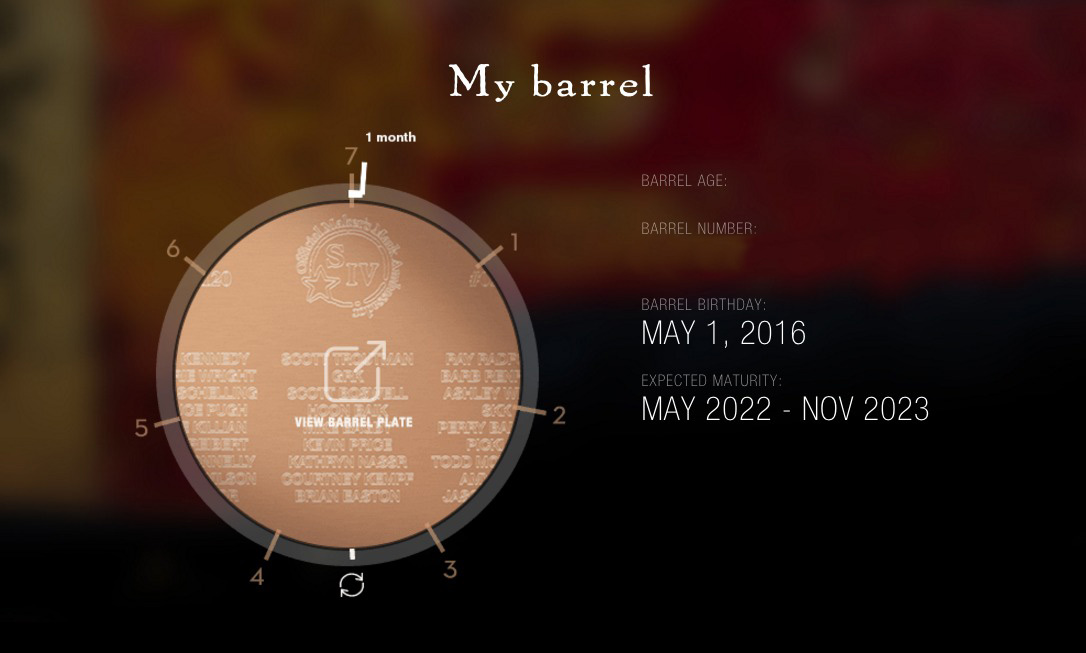 Something cool that Maker's Mark has is that they have an ambassador program. I'm a Maker's Mark ambassador and my barrel won't be ready until sometime between May 2022 to November 2023 (Their bourbons age for six to seven years). If you want to sign up to be one, you can here. It's free, but when your barrel is ready, you have the opportunity to purchase a bottle of bourbon from it, if you wish. Pretty cool, huh?
Important Information: Tours are offered every hour on the half hour. Monday through Saturday, it is open from 9:30am to 3:30pm and Sunday from 11:30am to 3:30pm; March to December. Tours are $9 for visitors 21 years old and older.
Next stop: Heaven Hill
*Disclaimer: You must be at least 21 years of age to drink alcoholic beverages. Please drink responsibly.