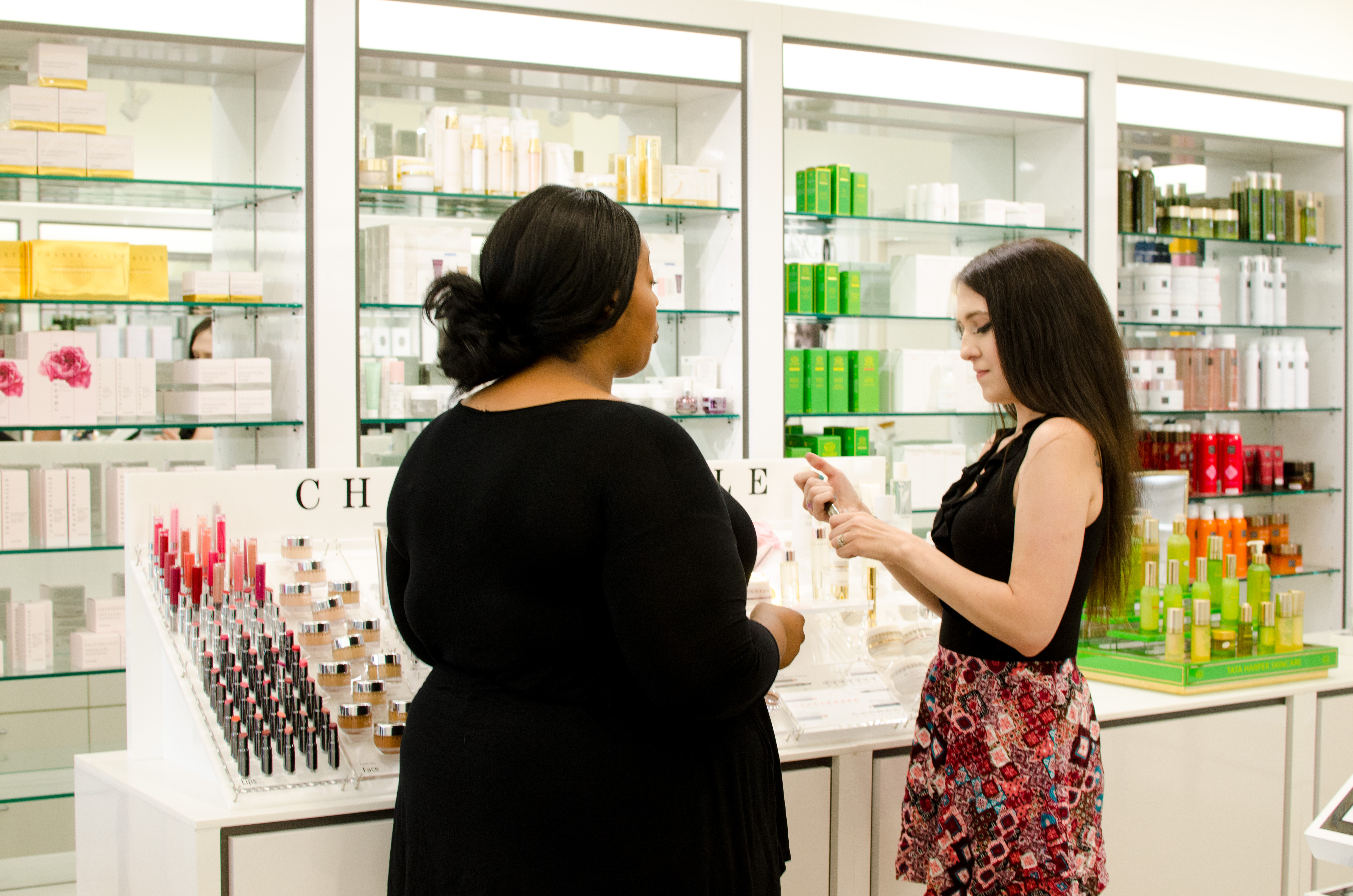 For the past two months, just about every week or so more and more stores have been opening up at The Summit at Fritz Farm. Even more will be opening up throughout the summer. I've been really excited about this new addition to Lexington and seeing all of the fabulous stores. Upscale shops are mixed in with local shops, as well as yummy restaurants. What more could you ask for?! Some of the stores are even new to the state!
I've been at The Summit just about every week since it officially opened at the end of April. Honestly, I just love the area so much, and there are many stores that I'm still waiting on to open. On Sunday, I got the opportunity to go to a private event at Cos Bar Lexington with some other local/beauty/blogger girls. At the end of this post, I will have a special offer for EVERYONE reading, as well as an opportunity to attend the grand opening party later this week (must RSVP) and a chance to win a closed door class for whoever wins and their closest friends.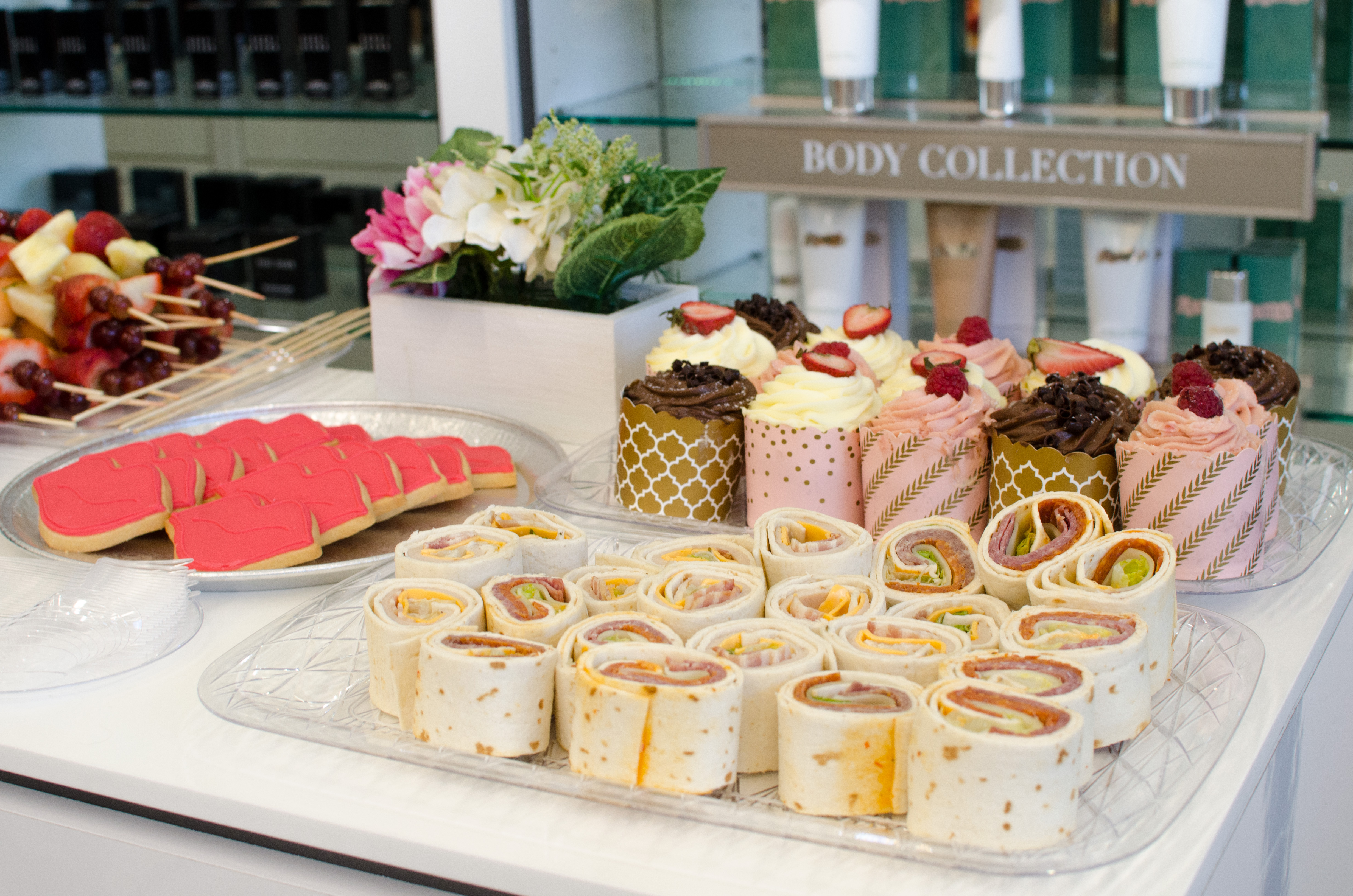 Whenever you go to Cos Bar (if you haven't been), you're in for a real treat…
"Since its foundation in Aspen in 1976, Cos Bar is the luxury multi-brand beauty retailer of excellence. Designed for a sophisticated and discerning audience, Cos Bar has successfully carved out a unique and engaging sales experience focused on the needs of the client. Coupled with a carefully curated array of the world's best beauty brands, this artful combination of selection and service has led the brand to unprecedented levels of appreciation." –via
Cos Bar is a luxury beauty retailer. Some of the brands are only found in upscale retailers such as Bloomingdale's, Nordstrom, Neiman Marcus, Barney's, and Saks Fifth Avenue. Cos Bar sells brands such as:
Products I'm really excited about: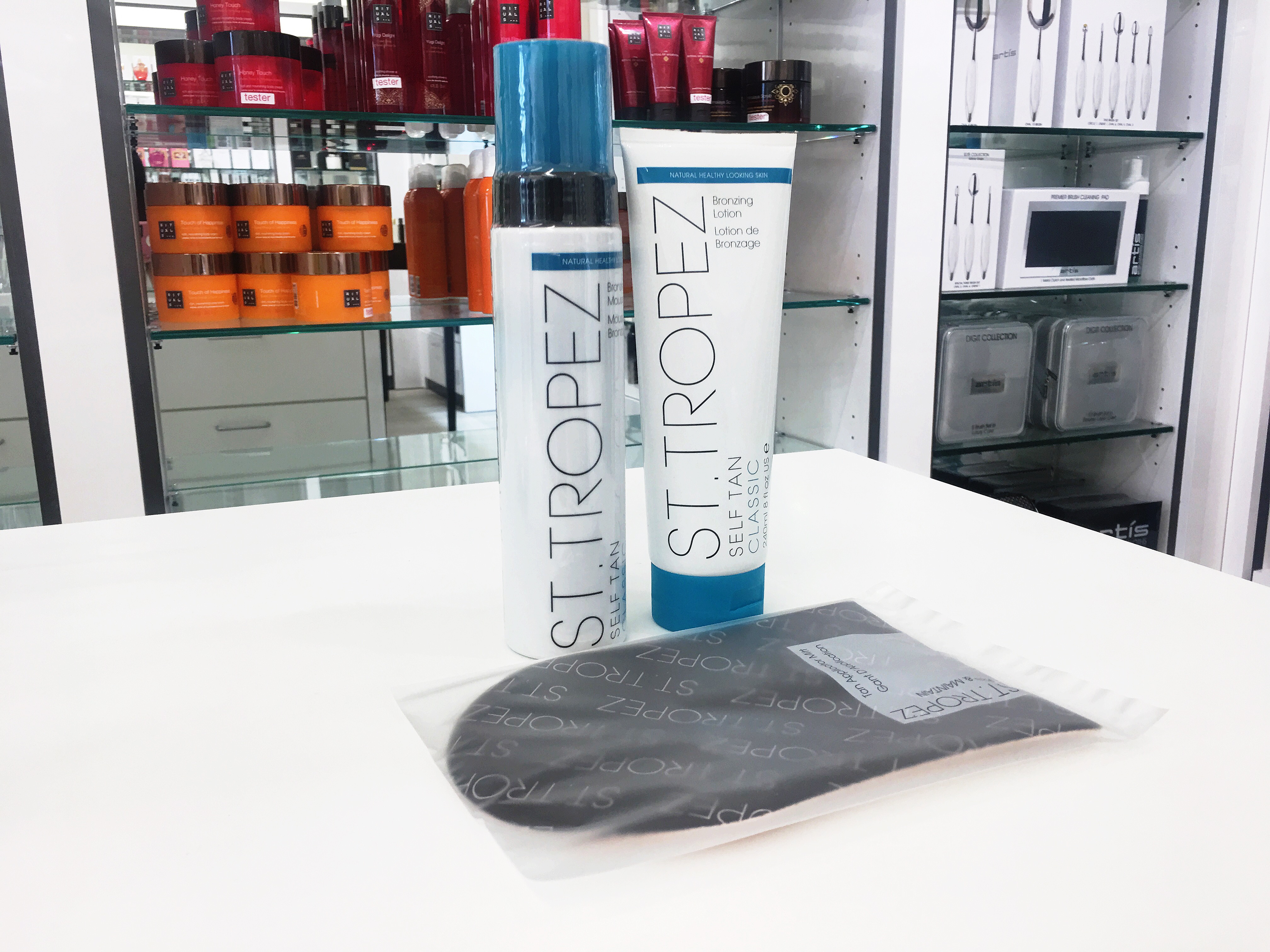 Cos Bar Lexington has St. Tropez Bronzing Lotion and St. Tropez Bronzing Mousse. Both are a great way to get a tan and sun-kissed glow without harming your skin by being out in the sun!
It's also pretty affordable at $42!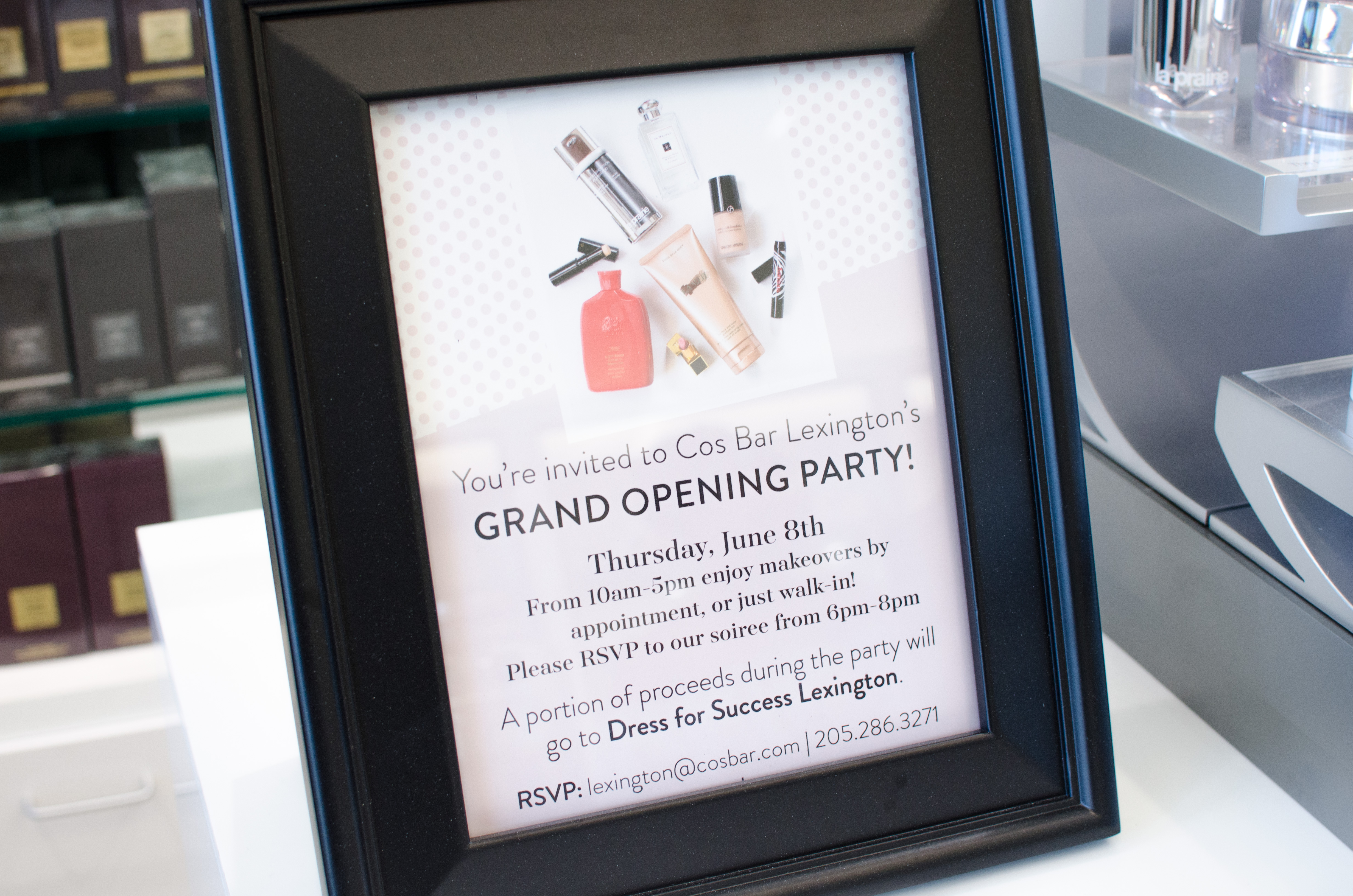 Now for the details about the GRAND OPENING PARTY…
You're invited to Cos Bar Lexington's GRAND OPENING PARTY!! (Yes, YOU!) It's going to be held on Thursday, June 8th from 6pm to 8pm. A portion of the proceeds during the party will go to Dress For Success Lexington (How amazing is that? Money going back into the community to help people in need!). All you have to do is RSVP and let them know you are coming: lexington@cosbar.com
So, it's settled… I'll see you there?!
Cos Bar is located at 120 Summit at Fritz Farm, Suite 145, Lexington, Kentucky.
Hours: Monday–Wednesday: 10am–7pm; Thursday-Saturday: 10am-8pm; Sunday: 12–6 pm.