Disclosure: This shop has been compensated by Collective Bias, Inc. and its advertiser. All opinions are mine alone. #WellYesMoment #CollectiveBias
Do you ever say yes to things in your life? Do you take chances or step outside of your comfort zone? I do, but honestly, I haven't always been that way! In fact, I used to be a "play it safe" kind of person, especially when it came to food.
Growing up, I lived in an extremely small town with very limited food options, so there weren't many opportunities to try new foods. The options simply weren't there. Even if they were, I don't know if I would have taken advantage of them or not. I never remember eating anything extremely adventurous, or foods that would be considered "outside of the box" when I was younger.
Fast forward to 2008. I moved from my small town in Appalachia to Lexington, Kentucky aka the "Horse Capital of the World." There are many options, regarding food, and lots of restaurants, especially ones that are locally owned. In 2016, Lexington was ranked as one of the top 100 foodie cities in the United States. Most recently, it was also named one of the top five most underrated food cities of the South.
So, having a palate that craved burgers, fries, chicken tenders, etc (you get the idea) just simply wouldn't do living in a foodie city like I do. It got rather repetitive and boring. Granted, the food scene in Lexington has recently been booming, and is vastly different now than in comparison to what it was in 2008, but there were still so many options I never tried.
I married a Los Angeles boy, who will eat almost anything (well, except for bananas and coconut). He was always willing to try foods at least once. I, on the other hand, was a lot more hesitant and unwilling. He would always ask me to try something new that he was eating, because he said he knew I would like it (I didn't believe him at the time, but since I started saying yes, I realized how right he really was!)
I used to have people ridicule me and make snide remarks about my eating choices. It was ridiculous how much pressure and attention that people gave to me over the food I chose to eat or didn't eat. It didn't feel good, and I wasn't acting this way trying to be difficult. I truly was scared to try new foods. I can be stubborn, so when people acted like that and clearly were disrespecting me, I definitely said no to trying new foods that they asked me to. Berating someone isn't the most effective approach.
I just kept saying no to new foods and experiences, because I was happy staying in my comfort zone. I didn't want to be picky but I was also scared to change. I kept thinking, What if I hate it? What if I gag or have to spit it out? What about that wasted money, if I absolutely can't eat it? These were the many thoughts that went through my head. I used to panic a little at the thought of trying new foods, but now I just believe that the worst thing that could happen is that I won't like it. The best thing? You might have a new favorite food to eat!
As our restaurant scene grew more and more, so did the number of our food festival and food events. At many food events, you get the dish the way it comes and aren't allowed substitutions or special instructions, due to the sheer number of people in attendance and long lines. This basically forces you to get it the way it comes. One of the my first foodie events was Lexington Burger Week 2015. A large number of the restaurants here are locally owned and they also source their ingredients locally. Lexington has the most delicious foods with incredible flavor combinations. I no longer wanted to sit on the sidelines and watch an amazing city pass me by. I decided to say yes and said hello to a new life.
Since branching out, I've been to, and even been invited to dozens and dozens of foodie events, as well as food festivals, restaurants openings, and was even contacted by The Cooking Channel to be a judge on a episode of one of their shows. I firmly believe that none of these things would have happened if hadn't have said yes!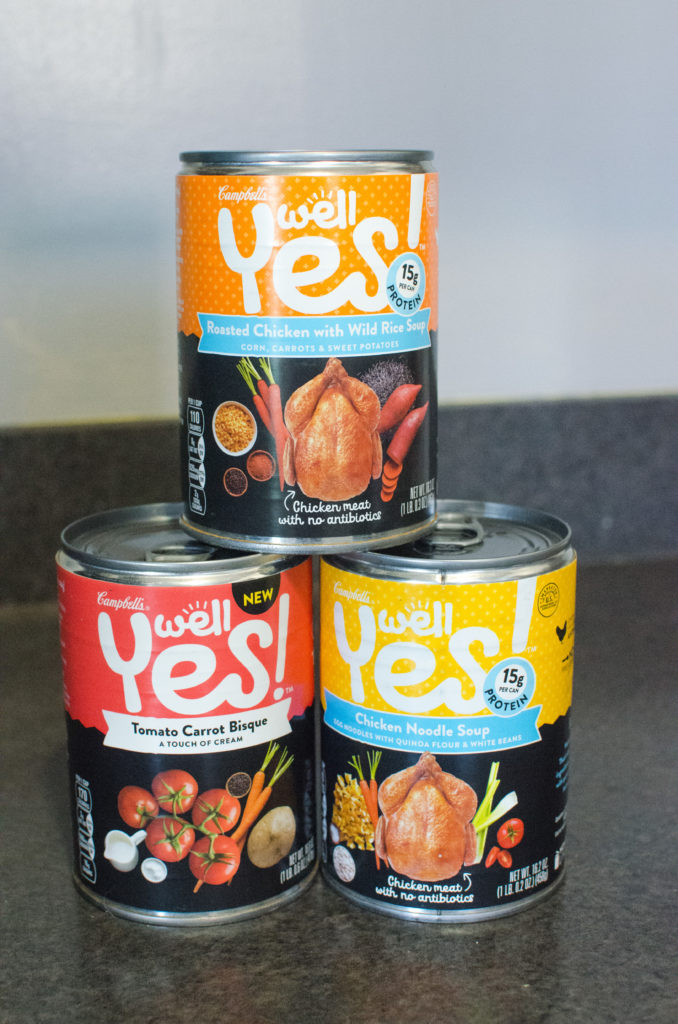 I don't only say yes to new restaurants, when eating at home, I look for the same things – unique flavors and nutritious ingredients. Well Yes!® soups by Campbell's have developed soups for those looks for better options in the canned soup category. There are nine different options to choose from:
Roasted Chicken with Wild Rice

Chicken Noodle

Tomato Carrot Bisque

Minestrone with Kale

Black Bean with Red Quinoa

Hearty Tomato with Roasted Barley

Italian Vegetable with Farro

Hearty Lentil with Vegetable

Sweet Potato Corn Chowder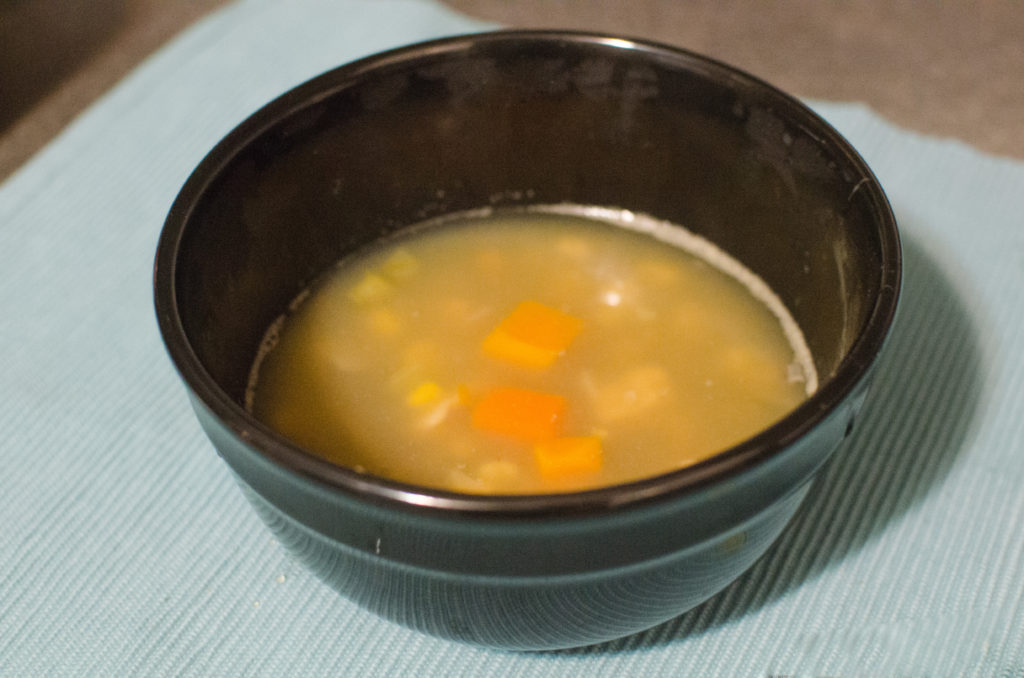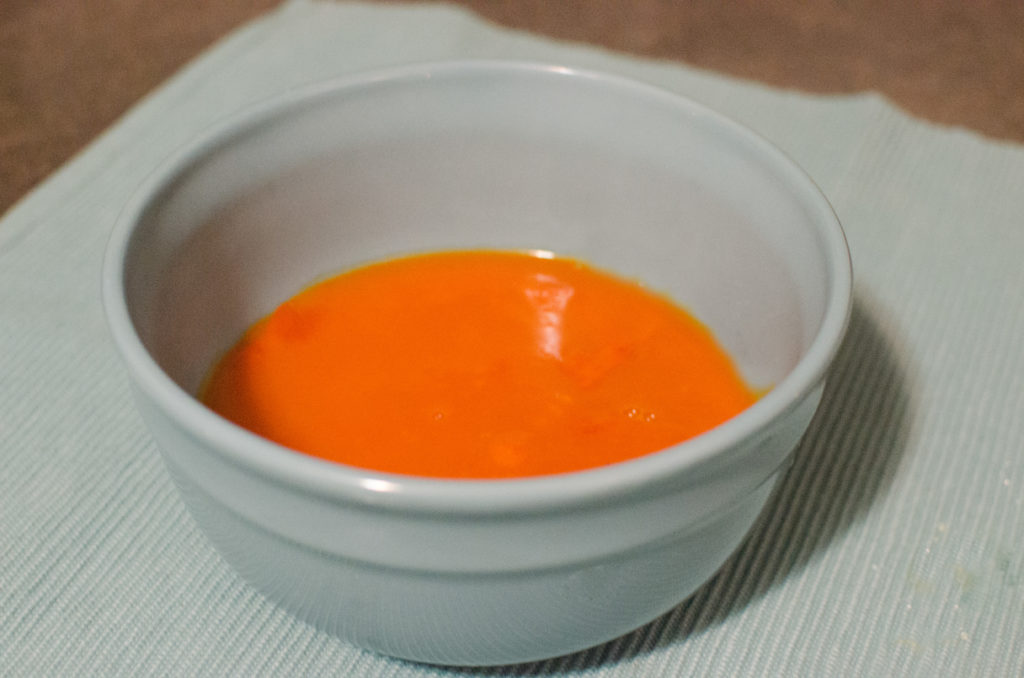 Well Yes! helps women say yes to the good stuff, so she has what she needs to say yes in the rest of life. After all, these soups are crafted with care and made with nutritious ingredients, like chicken meat with no antibiotics, sweet potatoes, kale, and quinoa. Not only that, but Well Yes! contains no artificial flavors or colors, and they are made with non-GMO ingredients. I bet you didn't know you could find all of that within in canned soups, but with Well Yes! you can!
Well Yes! focuses on the value of positivity and joyfulness. Anyone that knows me either from real life or social media knows that I'm a happy-go-lucky person, who wants to focus on the happy things in life. I always want to laugh or make people laugh. I believe that mindset is everything and life is good if you think happy thoughts and are positive and if you eat well. If you eat well, then you'll feel good, which will obviously make you even happier! It all goes hand in hand!
What was the last thing that you said yes to? What yes changed your life?
#WellYesMoment #Sweepstakes (10/14 to 11/17)
Don't forget to enter the #WellYesMoment Sweepstakes in the widget for a chance to win up to a $500 Visa gift card! It's as easy as clicking, logging in, and sharing your Moment of Yes story! If you win, think of all the ways you can use the prizing to achieve your Moment of Yes!