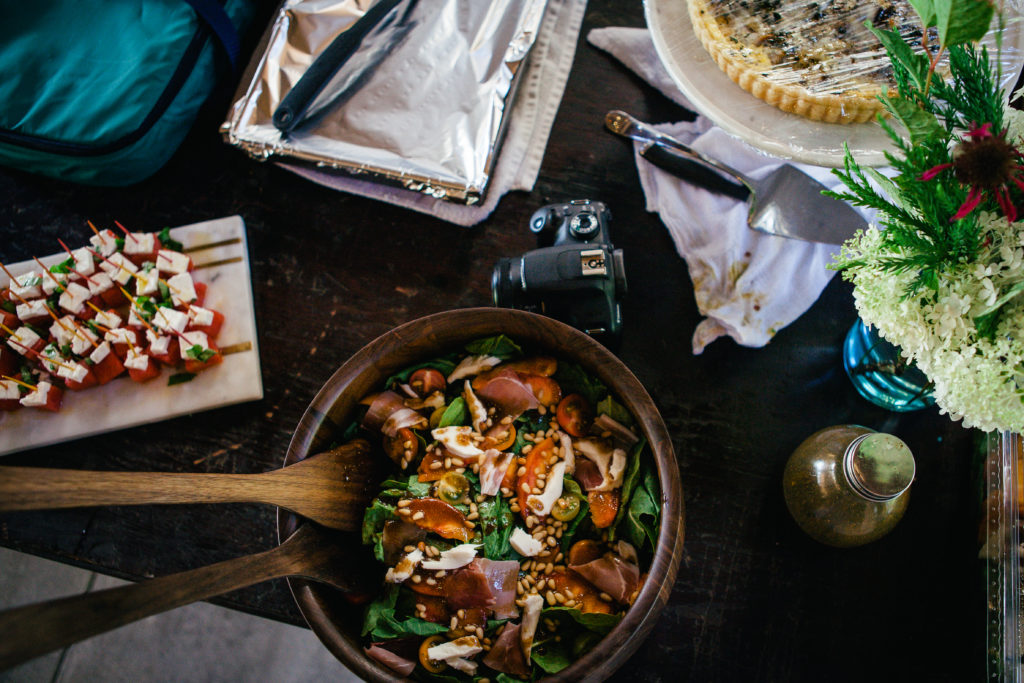 Happy Monday y'all! I hope everyone is having a great start to the new year!
Today, I'm taking a look back at 2017 today on Fabulous in Fayette to share the top 10 most read posts of 2017! The top posts included events, bourbon, things to do, and food! It was fun to look back and see which posts were getting the most traffic in 2017. If you are new here, I hope you'll check some of these posts out, since it will be a great place to start! I think 2017 was such a wonderful year, and there were so many things that I was thankful for. Thanks to everyone for the support with Fabulous in Fayette, and I hope you continue to follow along in 2018!
The 10 Most Popular Posts on Fabulous in Fayette from 2017: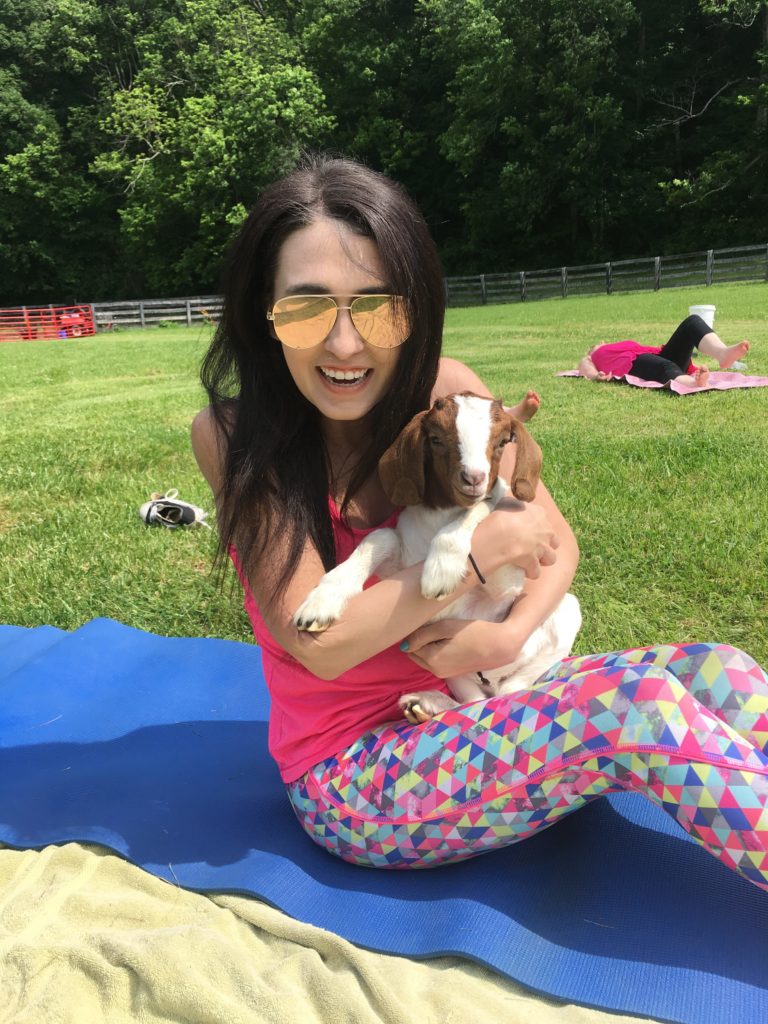 10. The Latest Fitness Craze Makes It To The Bluegrass State…Goat Yoga!
Goat Yoga finally makes it way to the Bluegrass State! If you haven't heard, Goat Yoga has been the latest fitness craze since 2016. If you google it, there are thousands and thousands, if not more, articles and videos about this latest trend. Goat Yoga is exactly what it sounds like: people doing yoga, while there are goats running around them. When I first saw one of the viral videos floating around on facebook sometime in 2016, I knew I had to do something like this, if I came across the opportunity. I was on facebook back in mid-April 2017 and somehow the event "Yoga With Baby Goats at the Blue Heron Bed and Breakfast and Retreat Center" came across my newsfeed. I immediately squealed with glee and knew I just had to sign up!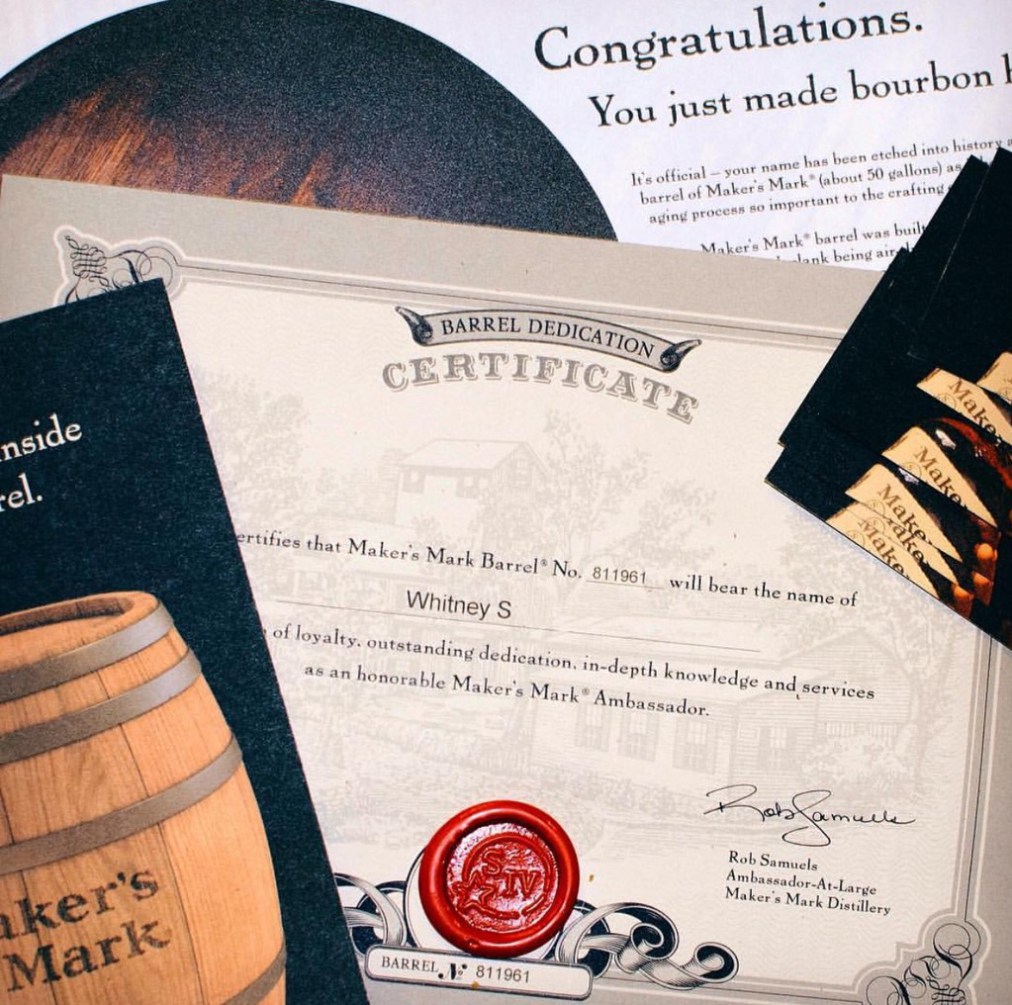 9. How To Become a Maker's Mark Ambassador
I'm sure everyone has heard of Maker's Mark, but did you know that they have an Ambassador Program? This is a one-of-a-kind program that you will definitely want to be a part of. There are many perks, and it is free to sign up. You'll get private events throughout the year exclusive to the ambassadors. Each year, you also will receive a Christmas gift from Maker's Mark for your bourbon. It's super easy and also takes a few minutes! There's an app for your phone that will let you keep an "eye" on your bourbon. In 6 to 7 years, you'll be able to go to the distillery in Loretto to purchase a bottle from your barrel!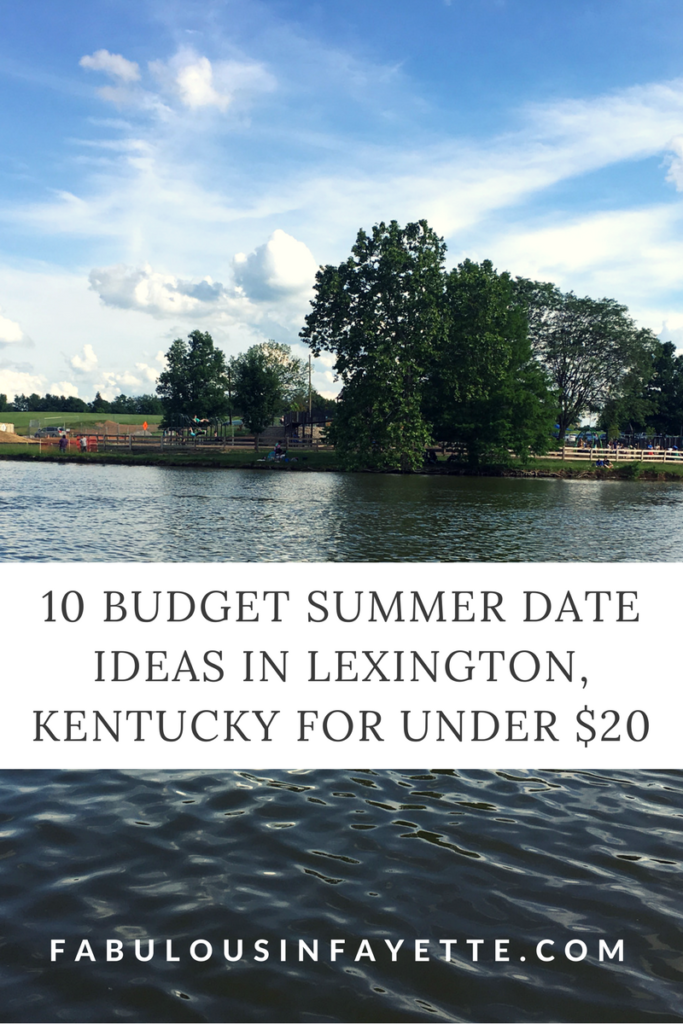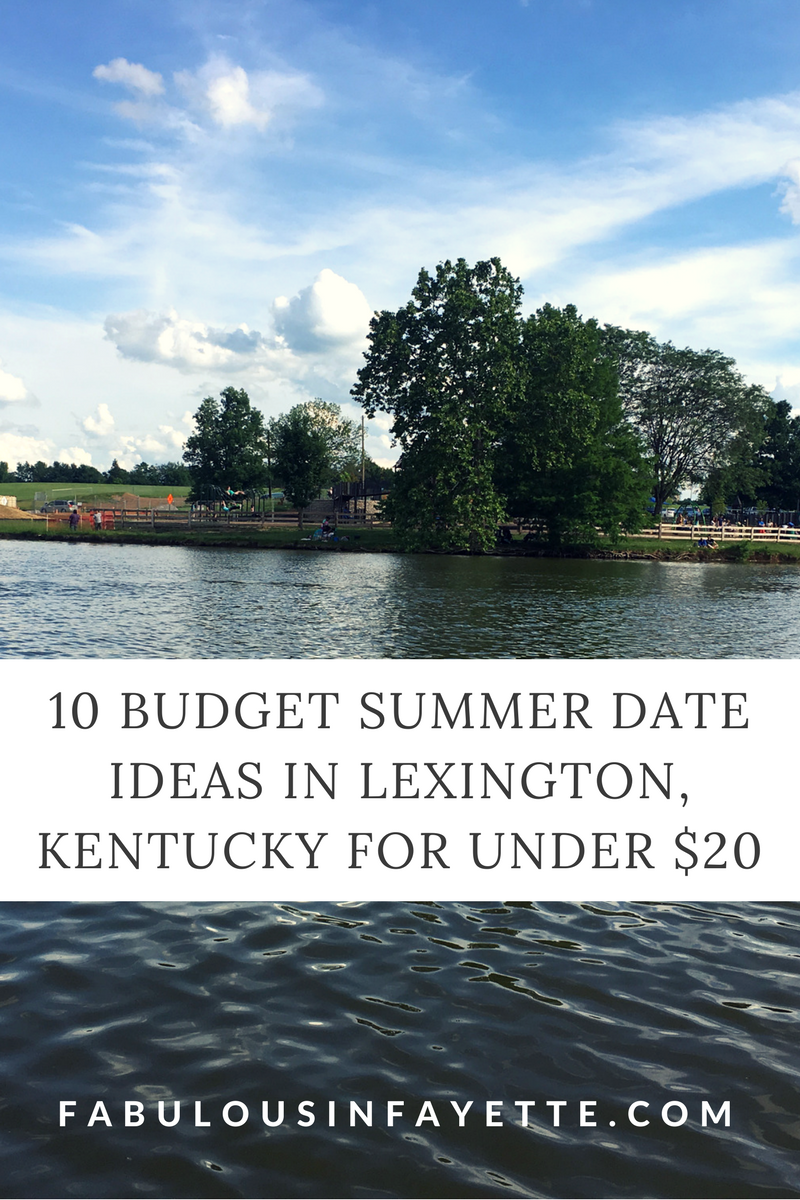 8. 10 Budget Summer Date Ideas In Lexington, Kentucky For Under $20
Going on dates doesn't have to be expensive, and there's plenty of activities to do in Lexington for free and especially for under $20 for two people, instead of the stereotypical dinner and a movie. The good thing about this list is that you can use it again this upcoming summer!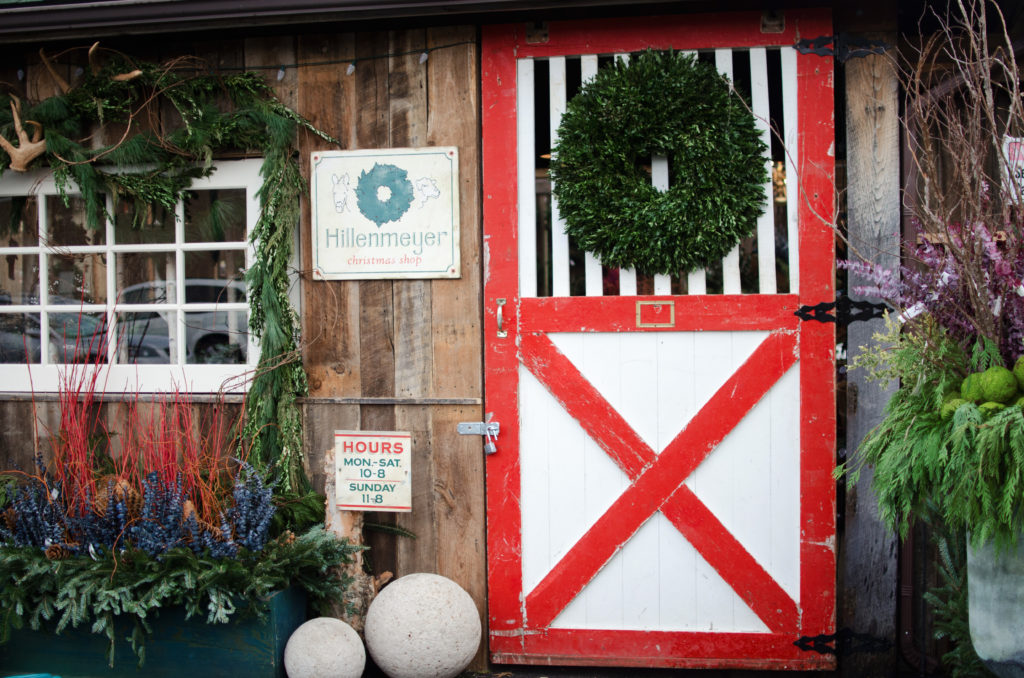 7. The Magic That Is The Hillenmeyer Christmas Shop
This post was written in 2016, but it was popular on Fabulous in Fayette in 2017. The Hillenmeyer Christmas Shop is super magical. Once you step inside, you are transported to another world.  I never would have imagined that it looked like it did when I was inside. It was very festive and cozy! There was even a fireplace inside, where you can roast marshmallows. How cool is that?!?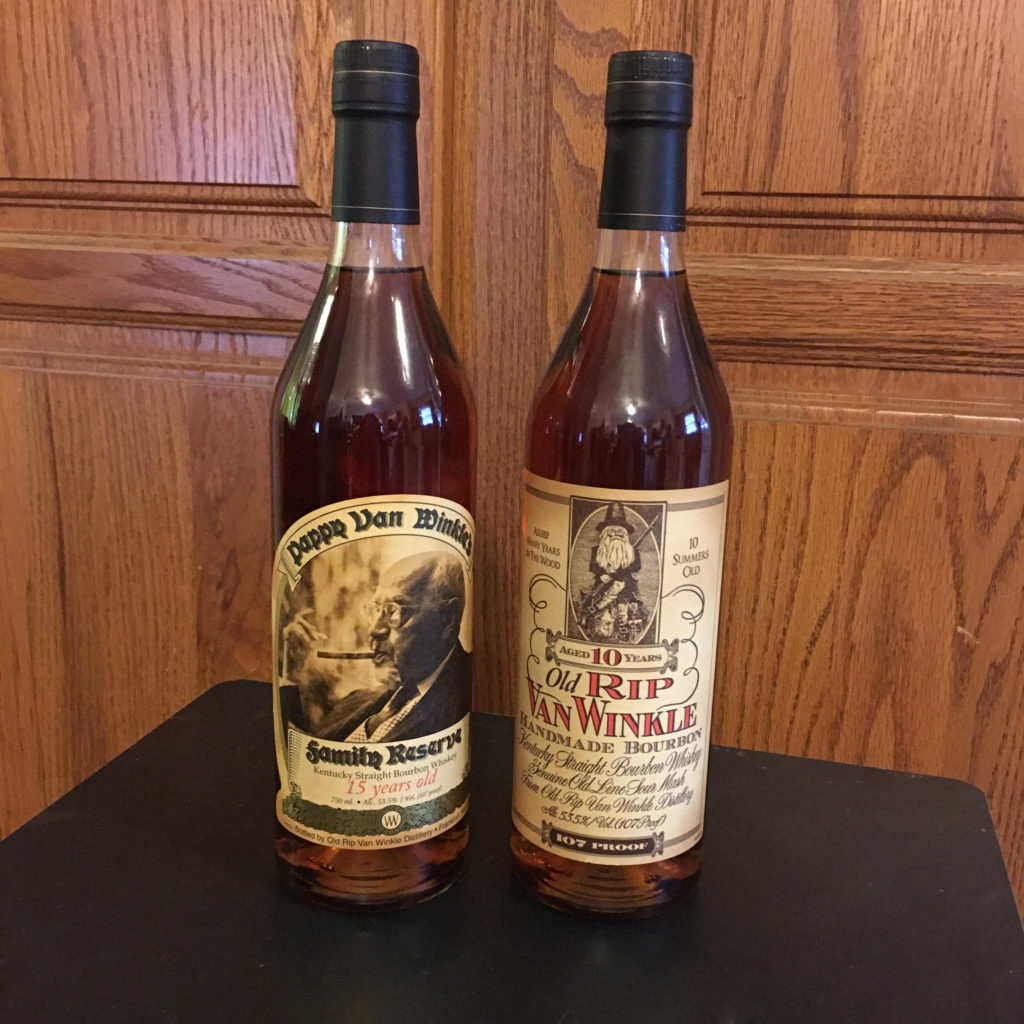 6. Scoring the Elusive Pappy Van Winkle
This was another post that was written in 2016 that was still popular in 2017. I'm sure it has to do with the bourbon craze, the reputation that Pappy has, and how ridiculously hard it is to get your hands on a bottle. I was lucky this year and was able to score two bottles! One was Old Rip Van Winkle 10 Year and the other was Pappy Van Winkle 15 Year.
5. Bourbon 101: Three Bourbons For Beginners (Ladies, You'll Want to Read This!)
I know lots of ladies turn their nose up at the thought of bourbon. They may exclaim "ewww" or proclaim that it's a man's drink. They may even see visions of an older man sitting in a leather chair, smoking a cigar, while sipping on some bourbon. But! Bourbon isn't just for men; it's for everyone (ladies included!). Kentucky is responsible for 95% of the world's bourbon, so it isn't unusual to find just as many women drinking bourbon as men. In fact, Fred Minnick, author of Whiskey Women said the 15% of whiskey drinkers were women in the 1990s. Now, over 37% of women are whiskey drinkers.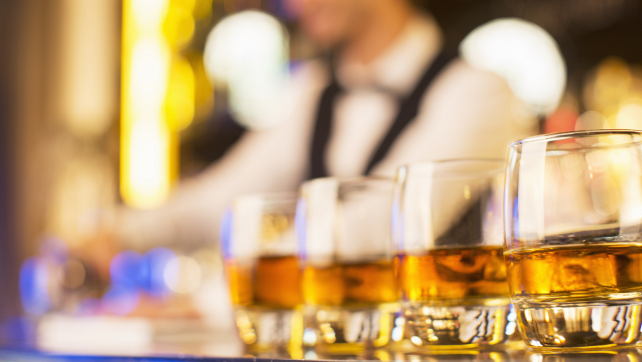 4. Bourbon 101: How to Properly Taste Bourbon | The Kentucky Chew
This was my first Bourbon 101 post that I wrote. This particular post was also published in 2016. Did you know that there is a "right" way and a "wrong" way to taste bourbon? Yes, it's true. Throwing back a shot won't do anything for you. If your main goal is to get as drunk as you can, by all means, go ahead and keep doing what you are doing. Taking a shot of bourbon in one gulp (by the way, I hate that word), won't allow you to taste any flavors, such as; vanilla, caramel, maple syrup, toffee, etc. By tasting the bourbon the correct way, you won't have the burn and you'll learn to train your palate to identify distinct flavors.
**Quite a few people got confused and thought I was talking about drinking bourbon. Drinking bourbon and tasting bourbon are completely two different things (Drinking bourbon is how you drink it – neat, on the rocks, in a cocktail, etc. Tasting bourbon is paying attention to all the tasting notes by doing a technique called The Kentucky Chew).
3. Peace Love & Tacos: Taco Festival Cincinnati
Fabulous in Fayette took to the road and covered the sold-out Taco Festival event in Cincinnati. There were over 23,000 tacos served to 5,456 attendees! Not only did I share details about the event, but I gave tips and tricks for people attending the event in other cities. I even caught a glimpse of Mario Lopez, who was hosting the event! This also led to other opportunities later in the year, such as the Courier Journal Food and Wine Experience 2017 in the Beautiful Norton Commons, which was in Prospect, Kentucky (located outside about 30 from downtown Louisville).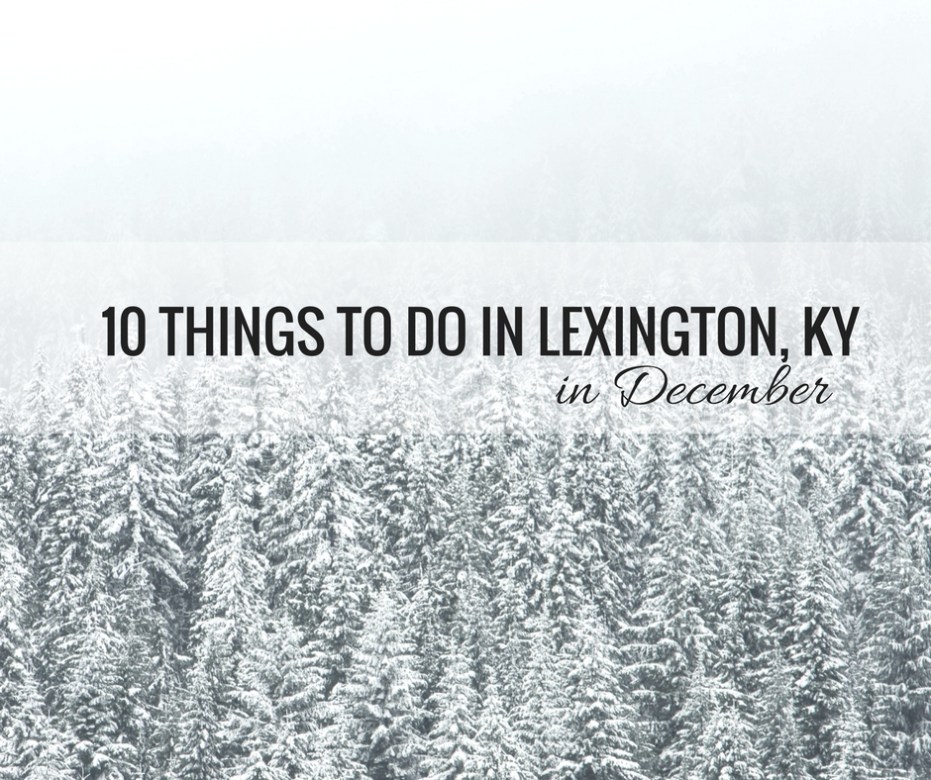 2. 10 Things to Do in Lexington Kentucky During December
This list was written in 2016, but still was relevant in 2017. The only thing that changes is the dates the events are held. Just because it is winter and cold outside, doesn't mean the fun has to stop. In fact, there are tons of activities to do in Lexington, Kentucky during the winter; both indoors and outdoors. I upped the ante in 2017 and made a new post, 100 Things To Do In Lexington Kentucky During December.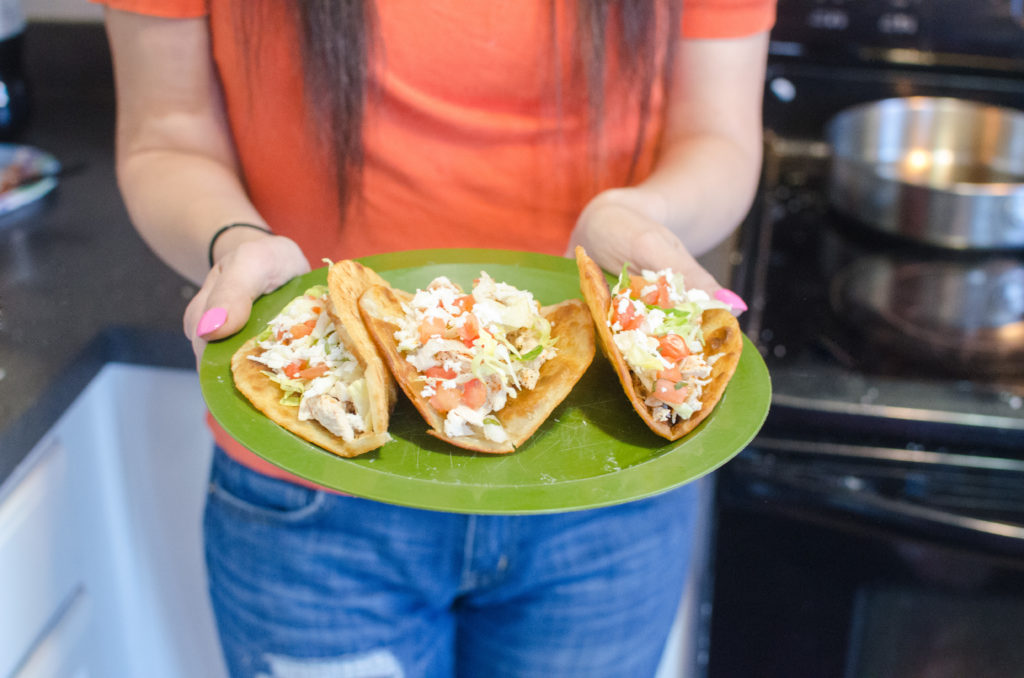 1. Tacos… Not Just For Tuesdays Anymore: Easy Chicken Tacos
This was by far my popular post of 2017. I know Taco Tuesday is a thing, but can Taco Thursday be a thing?! I think so! Both days start with a "T" and why not have another excuse to eat tacos. Everyone loves tacos, am I right! I've put together a really simple recipe that won't take any time at all. Isn't that what everyone wants?! Quick and easy! This will only take you 20 minutes, tops! The second best part of this recipe is that it's easily customizable!
___________________
Additional Popular Posts from 2017:
When looking at my stats from different sources, it seems that there are conflicting reports. Many of the posts from my top ten list are the same, but there are also three more that were popular in 2017 that I didn't list above.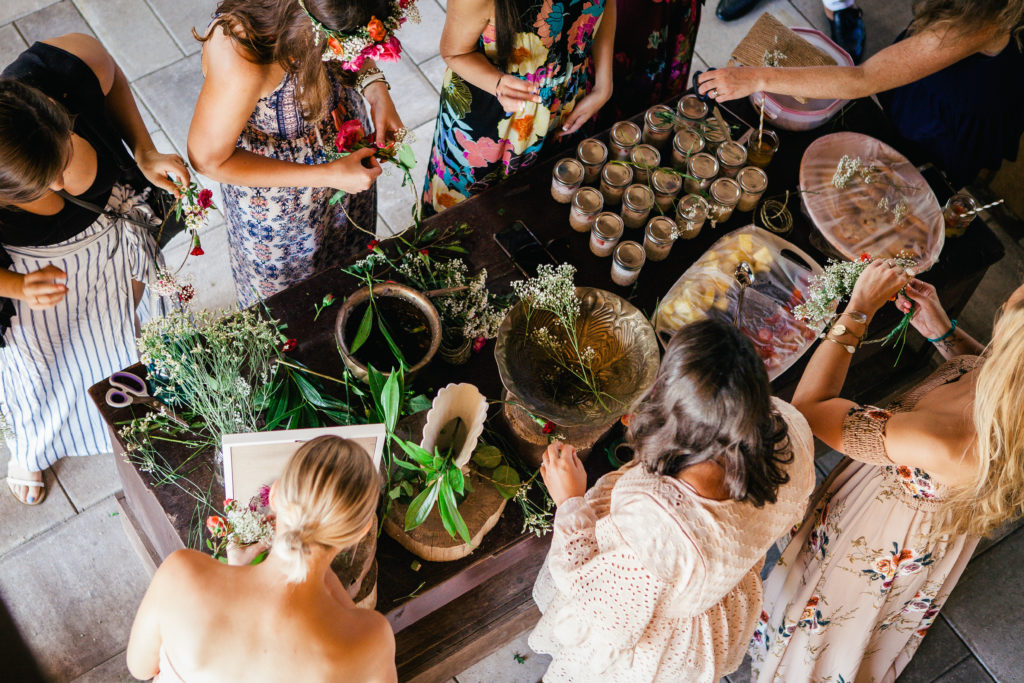 Most Epic Blogger Brunch at The Barn at Springhouse
In July 2017, seventeen bloggers from Lexington, Kentucky got together for the most epic Pinterest-esque, bohemian inspired, blogger brunch ever! We all joked about how 'extra' it was going to be, and it turned out even better than we all imagined. We planned it for weeks and even hired a professional photographer and everything! The brunch was held on Sunday, July 16 at The Barn at Springhouse, which is in Nicholasville, Kentucky (it's only a few minutes from Lexington). We all worked together and contributed something different for the brunch, whether it was a recipe, DIY, outfit post, or something else!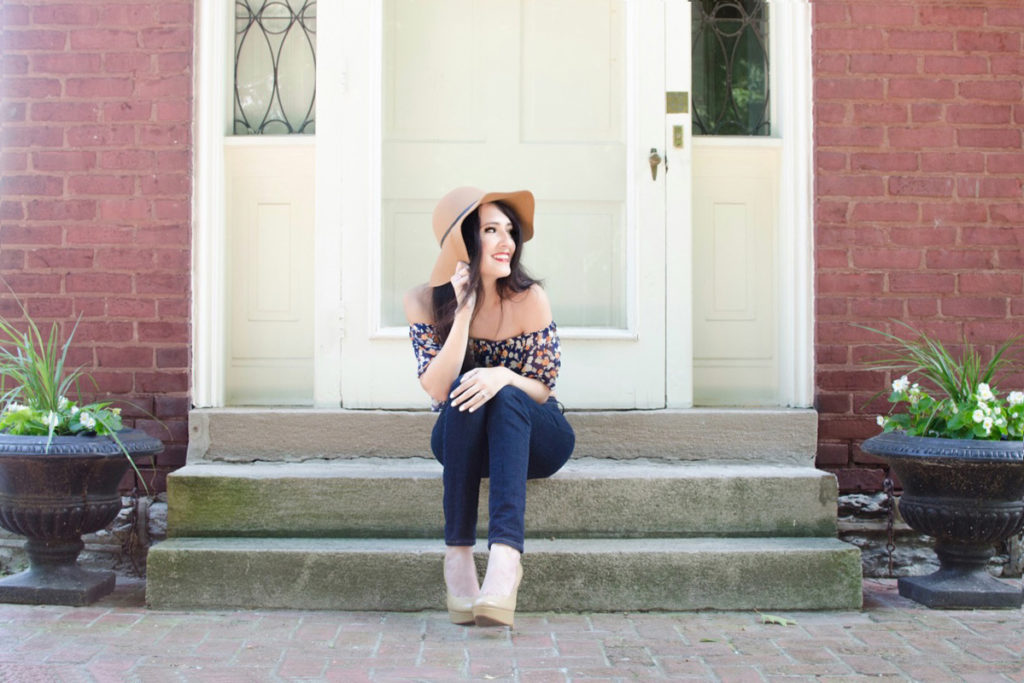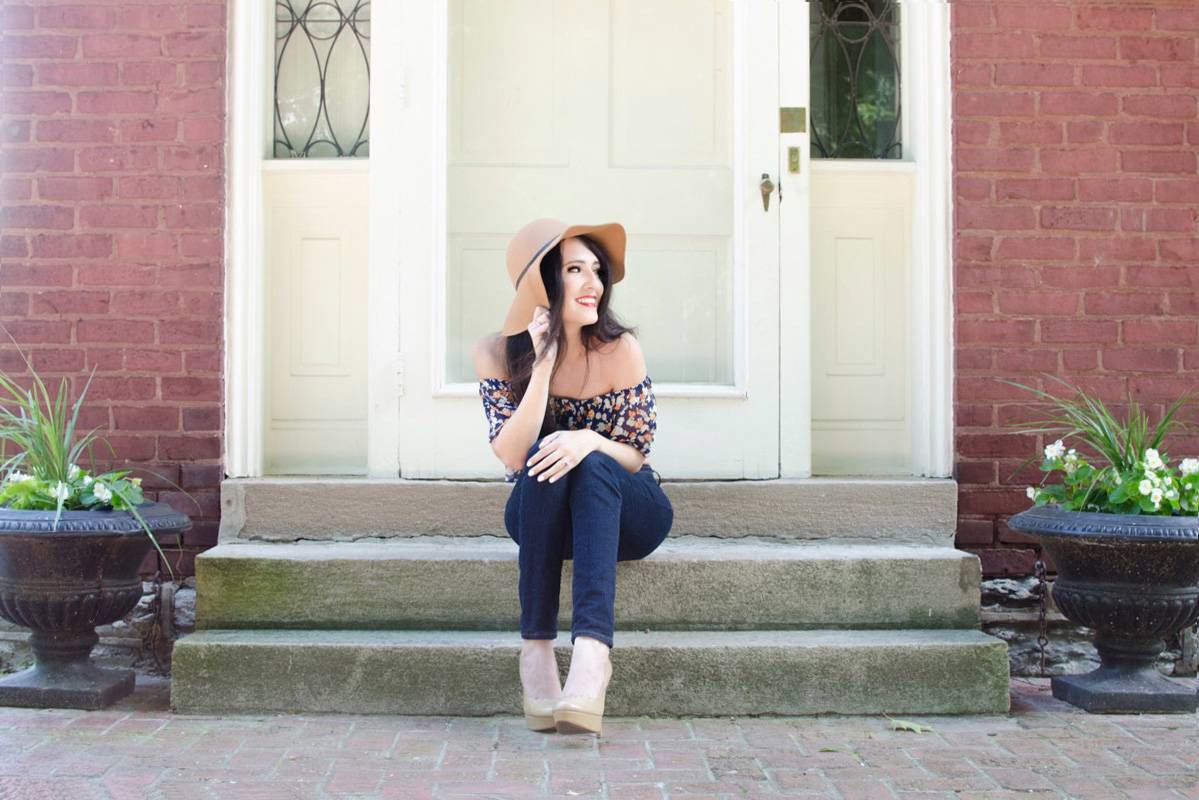 20 Things You Don't Know About Me
I usually don't share relatively personal posts, so I wanted to switch it up for a change.  I focus heavily on bourbon, events, food, things to do, and local businesses. I still put my personal touch on those posts, but I'm not the center of attention. I figured this would be something fun, because I have quite a few new readers and it would be the perfect opportunity to showcase my outfit along with giving everyone an insight into who the girl behind the blog, Fabulous in Fayette, is.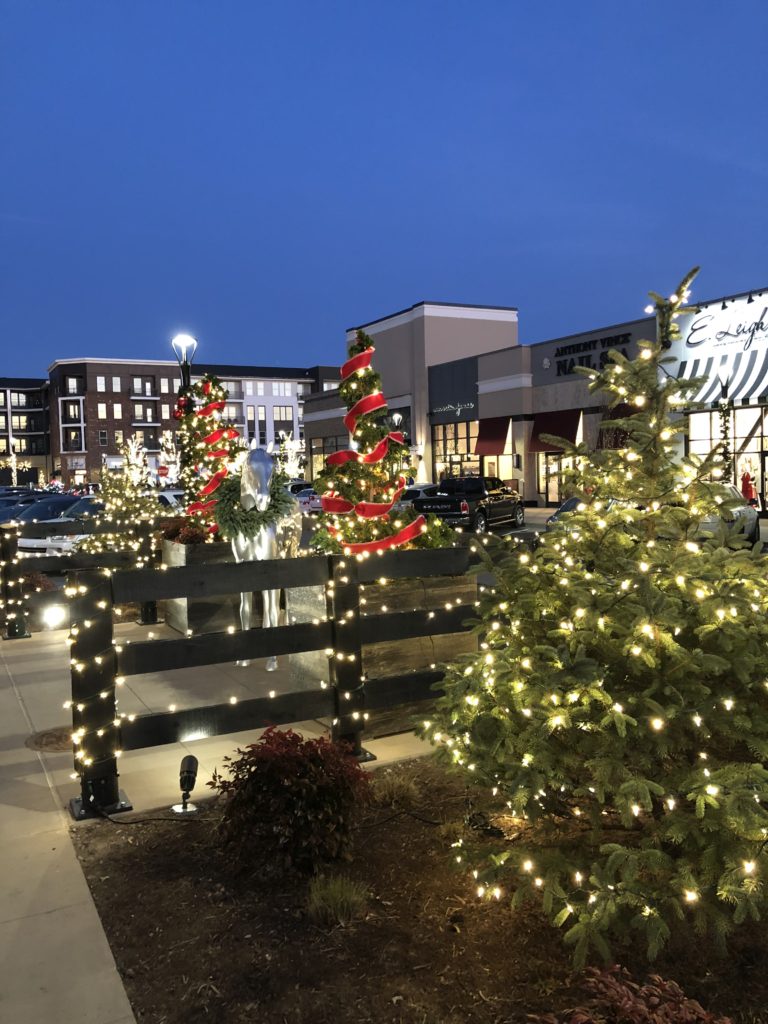 100 Things To Do In Lexington Kentucky During December
Just because it is winter and cold outside, doesn't mean the fun has to stop! In fact, there are tons and tons of activities to do in Lexington, Kentucky during the winter; both indoors and outdoors, especially for the holidays. I think the problem is that people don't know about the activities and events until after they are over, or they may not know where to look to find out. The trick is that you have to want to go out into the city to explore and you have to do research by looking for events to attend, since these types of things aren't just going to fall into your lap. I composed a list of "Christmasy" activities that you can do in Lexington (and surrounding areas) during the month of December. Some of the events have already happened, but it could be something to keep in mind for next year.
___________________
I hope you loved this round-up of popular posts. Fabulous in Fayette may be primarily a local blog, but I have lots of content that people from anywhere can enjoy. I have big plans for Fabulous in Fayette this year, and I can't wait to show everyone what it is up my sleeve!
Hope everyone has a great day!