May 16, 2019 marked a very special day for me! It has been three years since I launched Fabulous in Fayette! I want to thank everyone who follows me and that enjoys my content. It seriously means a lot!
Like I mentioned in last year's anniversary post, I'm no stranger to blogging. Fabulous In Fayette may have just turned three, but I've been blogging for TEN years and had my previous blog for seven years before I shut it down in 2015 and just walked away. I just began thinking about my digital footprint and what I was putting out there. To be honest, it just boiled down to me not finding joy in it anymore. If you were involved in the blogging or content creation world back then, then you would know that that world was vastly different in 2009 versus what it was like in 2015 vs even now. Everything is different – the writing styles, photography, how we consume content, how we share content, and those things are just the tip of the iceberg.
I know I briefly mentioned this before, but fast forward to 2016, I wanted to start completely fresh and have one direct focus – Lexington and Kentucky. I didn't want my blog to be about me. Contrary to what some assume about bloggers/influencers/content creators, not all of them have a website where the focus is themselves (If they do, there's totally nothing wrong with that! Everyone who has a blog, website, or whatever you want to call it has a different mission behind it). I'm actually a pretty private person, so I thought about the concept and the direction I wanted to take my new site, and then I decided on a name – Fabulous In Fayette.

I wanted the focus to be on Lexington, the state of Kentucky, and surrounding states. I wanted to highlight and showcase many of the wonderful businesses, events, and things to in Lexington and the beauty that we have here in the state of Kentucky. There is always something to do, an event to attend, a new restaurant to eat at, or a plethora of local businesses to shop at throughout the whole state. I wanted Fabulous In Fayette to be a place where you can get all that information in one place and more.
I wanted Fabulous In Fayette to be a place of positivity. I only share places and brands I love, whether they are local brands or regional or national brands. I'm all about lifting other businesses up and not tearing them down.
I've had several people contact me throughout the years, from finding my website by searching in Google, and others have found me on my social accounts. Quite a few been from other states and have contacted me wanting advice and suggestions on what to do on their upcoming trips to Lexington. This made me feel good and reinforce what I'm doing, because they appeared to value my opinion and input.
One of the coolest contacts is when I had a TV producer from New York that works on a popular, well known show on Bravo contacted me asking me about the area and wanting insight about Lexington specifically. Not only that, but at another point, I was contacted by the Cooking Channel to appear in one of their episodes as a judge. Sadly, it didn't work out. However, all in all this made me happy in what I was doing and the people I was reaching. I was reaching the people that I wanted to reach.
I don't say any of that to brag, but just to emphasize and hopefully encourage you that if you put hard work into something, no matter what it is, and if it is something you truly are passionate about, it will pay off in the long run and people will eventually take notice. I'm incredibly grateful for all that enjoy my content and that share my content! It helps me to continue do what I love!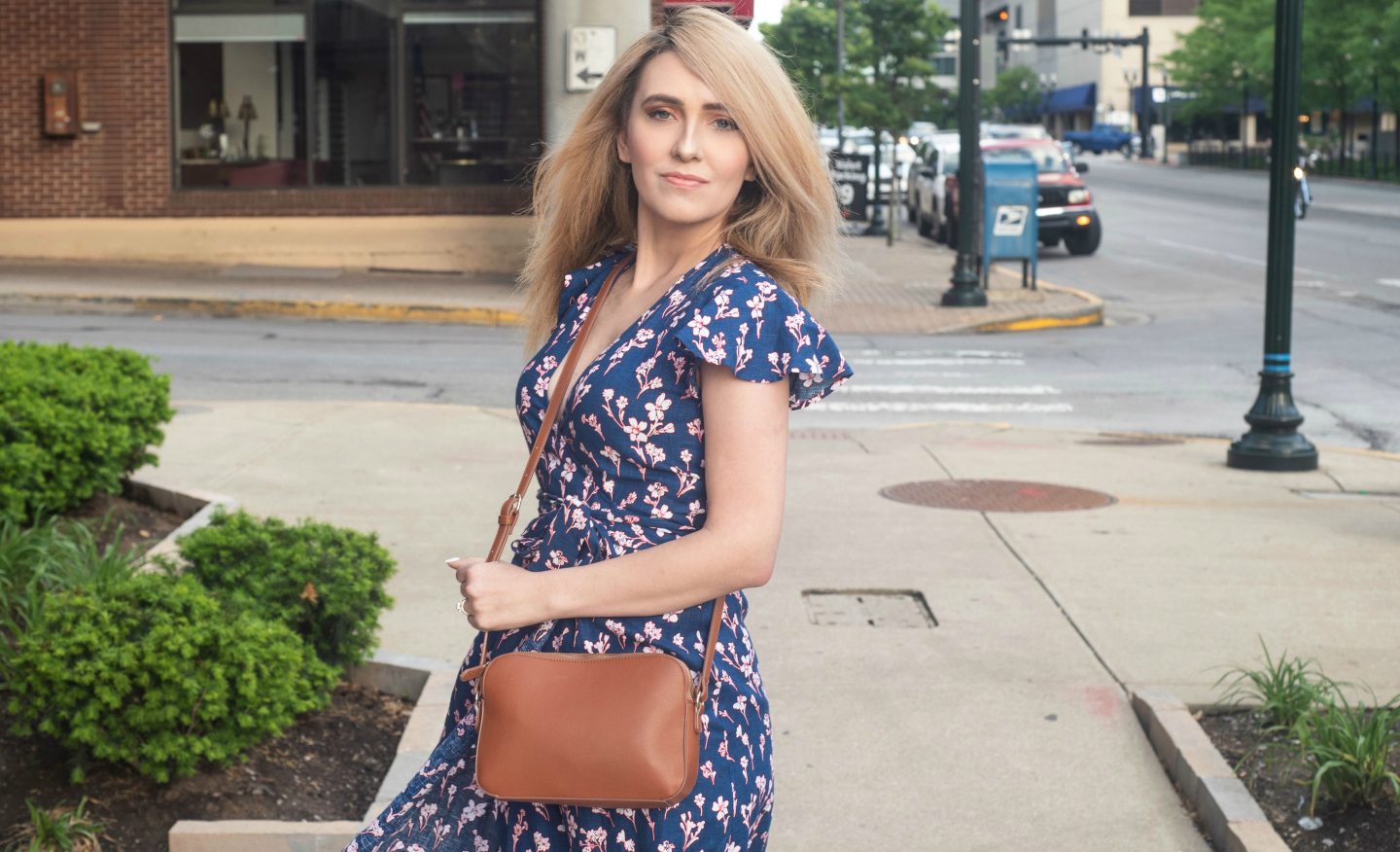 Ten Cool Moments Since Starting Fabulous In Fayette:
Throwing out the first pitch at a Lexington Legends game
Appearing on Midday Kentucky on ABC 36 to talk about my blog
Being a judge for A Taste of the Bluegrass (blog post coming soon!)
Having a press trip to Coshocton, Ohio and The Three Rivers Wine Trail
Working with USA Today's Food and Wine Festival in both Louisville and Cincinnati (I even got to meet Graham Elliot both times!)
Working with Kentucky Tourism on the launch of their Better in the Bluegrass campaign
Getting to see Bourbon Pompeii at Buffalo Trace Distillery before the tour was opened to the public
Being able to see the hometown screening of NEAT: A Bourbon Film thanks to Visit Lex
Demonstrating a recipe and talking about my blog on FOX 56
Having a recipe of mine appear in the Chevy Chase Magazine and Southsider Magazine
Regular Series That Appear on Fabulous in Fayette:
Popular Posts from 2018:

I wanted to thank everyone again who has followed me, commented on my posts, and those who have shared my posts. It really means the world to me!
For those who are interested: (FYI, these pictures were taken on May 7, 2019)
Dress: Draper James – The Summit at Fritz Farm
Shoes: Peplum Lexington – Chevy Chase (bought in 2018)
Purse: Old Navy
Nails: Lavish Nails – Hamburg
Hair: Kristin Newby – Lana Salon Suites
Here's to another awesome year!