This shop has been compensated by Collective Bias, INC. and The Coca-Cola Company, all opinions are mine alone. #BestSummerMemories #CollectiveBias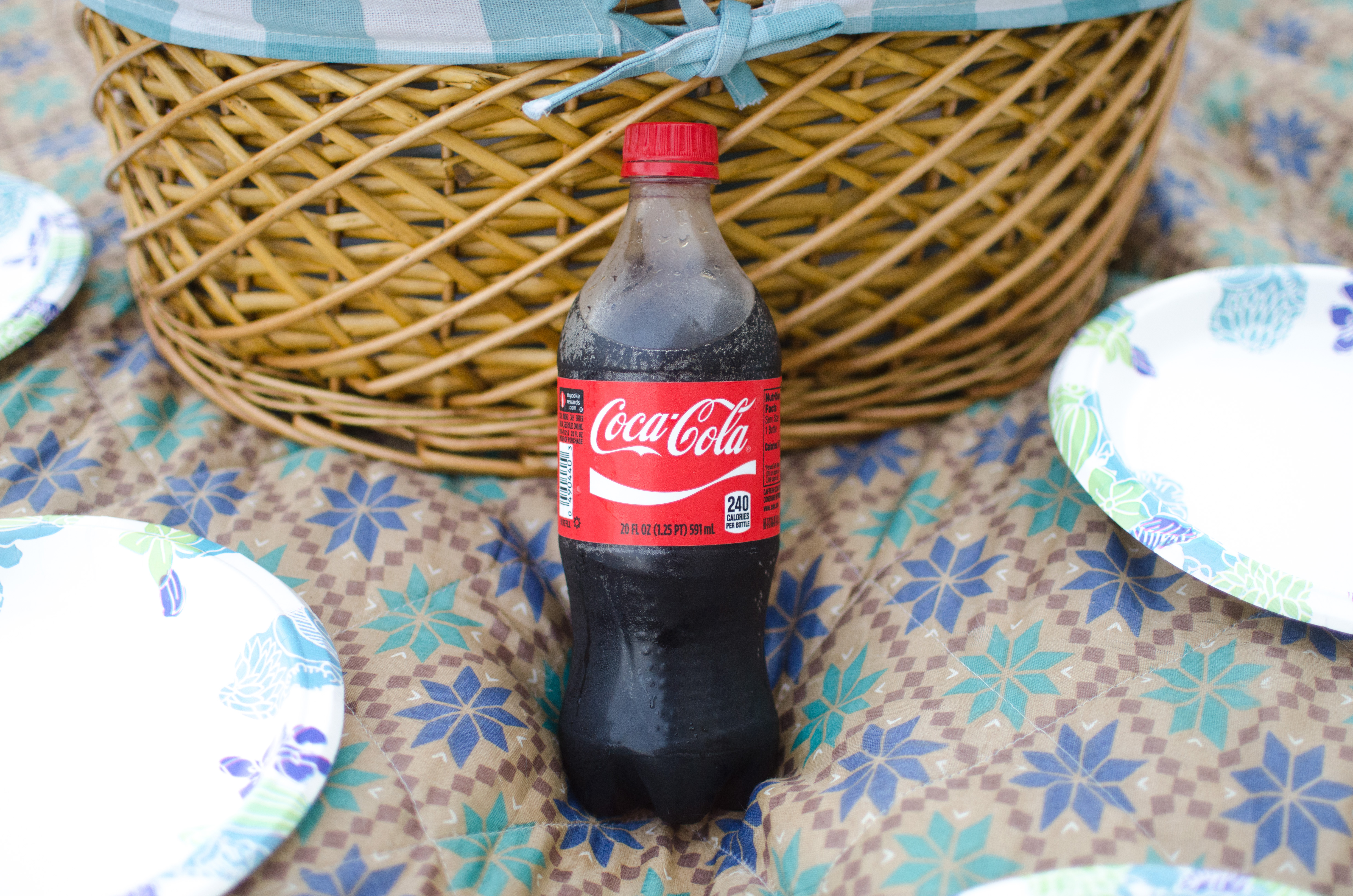 Here in Kentucky, we have pretty hot and humid summers and mild winters, so for at least eight or nine months out of the year, you can spend time outside doing your favorite activities. One of my favorite summer activities is having a picnic with my husband. It's such an adorable way to spend time with one another, while also spending time outdoors. Sure, we could do the stereotypical date night; dinner and a movie (and there's nothing wrong with that!), but why not take advantage of the beautiful weather?! There's just something so classic and romantic about a picnic for two.
Lexington is considered a mid-size to large city (it's the 60th largest city in the United States), and it is home to over 100 parks, ranging from small to large. My husband and I always go to Jacobson Park, which is located on 216 acres, and that isn't even the largest park in my city! The largest in Lexington is Masterson Station, which is on 659 acres. We love this park in particular, because there are many activities to do such as the pedal boats and frisbee golf.
Over the weekend, I bought a picnic basket. I had always wanted one for what seemed like an eternity, and now that I had one, I wanted to try it out. My husband was off work this entire week, so it was perfect timing. That's something that I would like to call fate. There's no one else that I'd rather go on a picnic with than him. We actually make sure to do this at least two or three times every summer.
We stopped by our favorite restaurant to load up on our favorite picnic food. We picked up some fried chicken and some sides, because that's my kind of picnic! Summertime means that Share a Coke is back! This year, Coca-Cola has not only first names, but last names as well! There are also over 1,000 names available!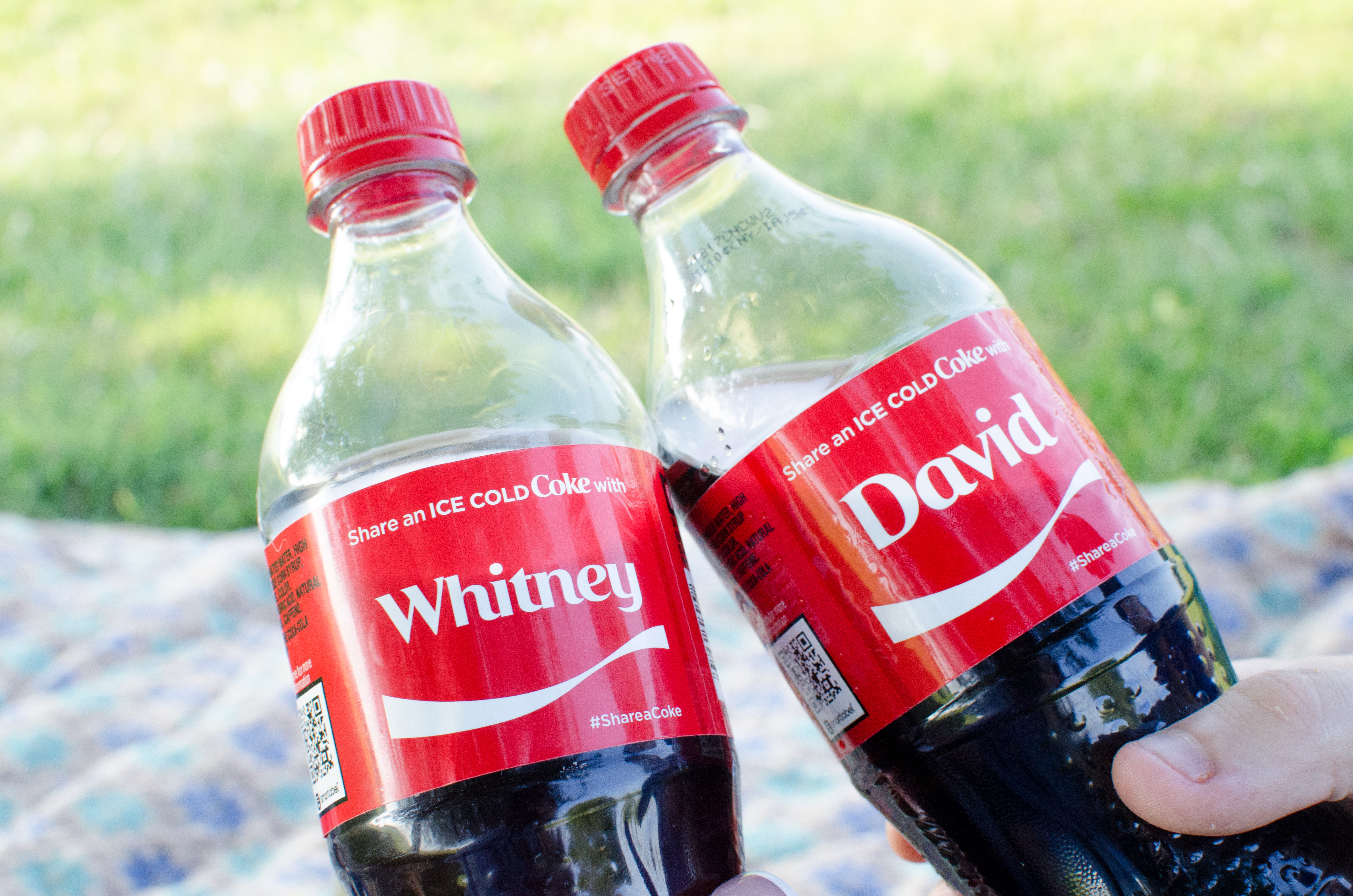 I've been looking for my name for an eternity. You wouldn't think Whitney would be a difficult name to find, but it has been for me! I think that's what makes the search fun. It's fun seeing what names you can find and to see if you can come across your name. However, this year, I was successful! Look! It's a Whitney and a David – a match made in heaven!
There are still two months left of summer (and more like four months of great weather if you live in the South like I do), so there's plenty of time to do all the summer activities that you want to do! You can go on a picnic like I did, spend a day on the lake, or even attend a festival. How about some inspiration to go along with your nice cold Coca-Cola?
Tips for Creating a Memorable Summer Picnic:
Decide on your location (it could be the lake or park or even your backyard!)
Once you are at your location, decide on the perfect spot. If it is still sunny, you may want to seek shade underneath some trees or perhaps find a place near the water, if you can.
Since it's summertime and the sun stays out longer, I would go on a picnic anytime after 7pm. Usually, around this time, the UV Index isn't as high and its cooled down.
Grab a blanket, so you are comfortable.
Load up your bag or picnic basket with all of your food that you want to eat on your picnic.
Don't forget items that you might not think of, such as; sunscreen, bug spray, or sunglasses.
If you want to listen to some tunes, while you picnic (yes, I just made it into a verb), a blue tooth speaker would be a great idea!
Create your memories and enjoy time with your loved one!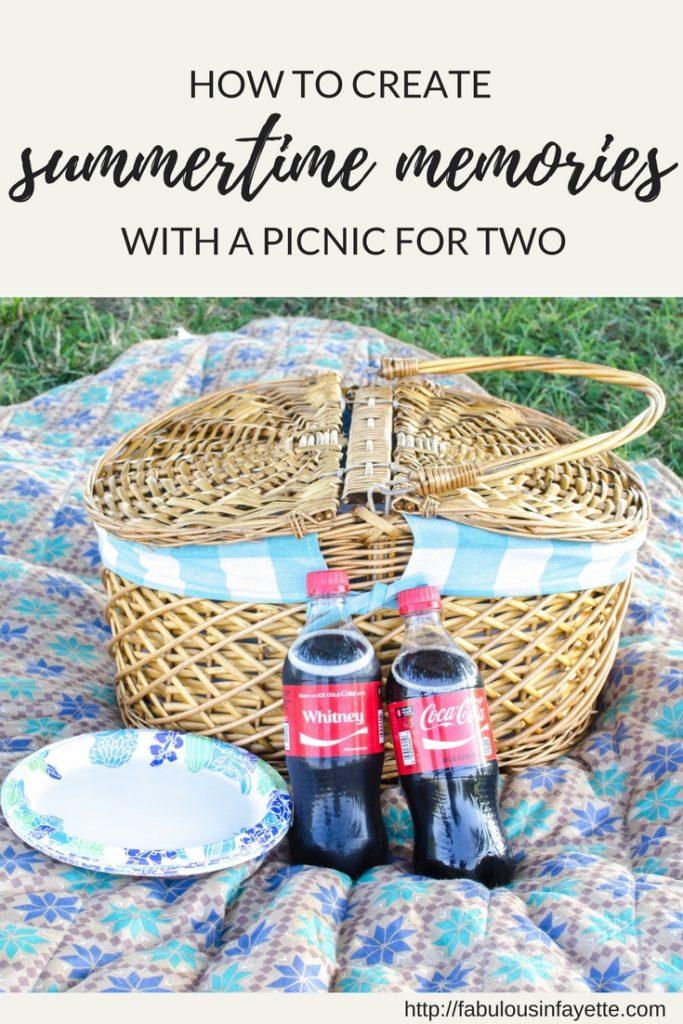 Your Turn: How do you intend on creating memories this summer with your loved ones?