I can't believe that January is already over and that Valentine's Day is around the corner. I have quite a bit of Valentine's Day content coming up, which of course will feature local businesses and businesses I love (which is something I'm passionate about!).
January was an exciting month – there were some fun opportunities that came my way, some new changes in my life, and lots of yummy food from restaurants here in Lexington!
Let's see what I loved the most about January…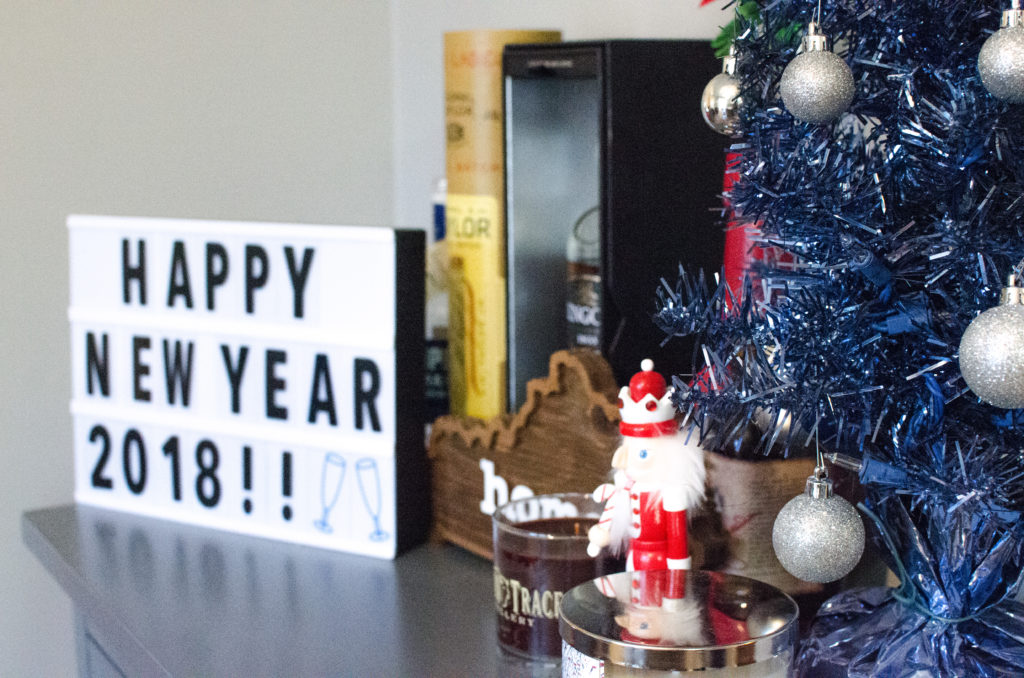 RINGING IN 2018:
My husband and moved into our house back in April 2017, but we hadn't got around to hosting our own party until the end of the year. For New Year's, we had about 10 of our closest friends come over to ring in 2018 with us.
Major fail: It seems that every time I find a recipe that has gone viral, it turns out to be a disaster. In 2016, I kept seeing a recipe for White Chocolate Fireball Fudge, but it turned out to be so gross. Well, for 2017, I saw posts on facebook being shared for Champagne Jello Shots. I figured it was super festive and would be perfect for our party. I was so wrong. Next time, I'm going to read the comment section to see what people have said. Unbeknownst to me, they were going to turn out to be disgusting, per the people in the comments. Well, they were right! The texture and taste was way off and they turned out to be so yucky. I'm sticking to flavored gelatin from now on!
NEW BEGINNINGS:
I don't really mention too many personal things on my blog or instagram, but my husband got a new job. Previously, he had been working a third shift schedule for about 4 years. He would leave the house around 3pm and wouldn't come home until around 2:30am, and that's if there wasn't any overtime. He started his new job in early January and it's a life-changer for us. Now, he is home around the time he would've been starting work.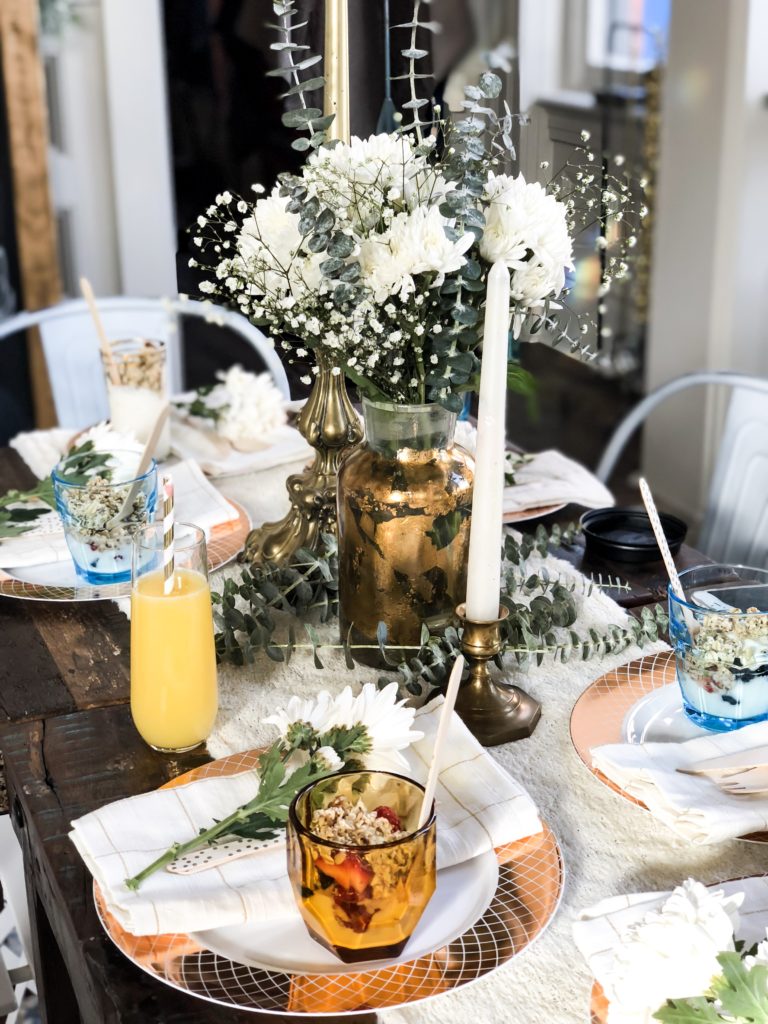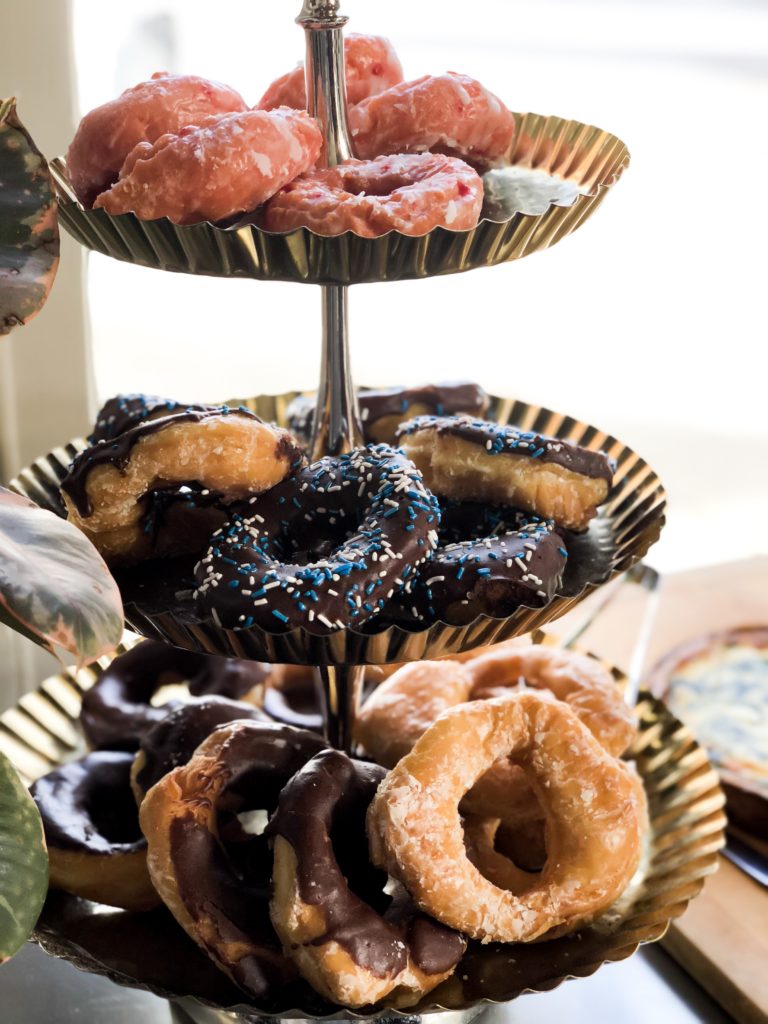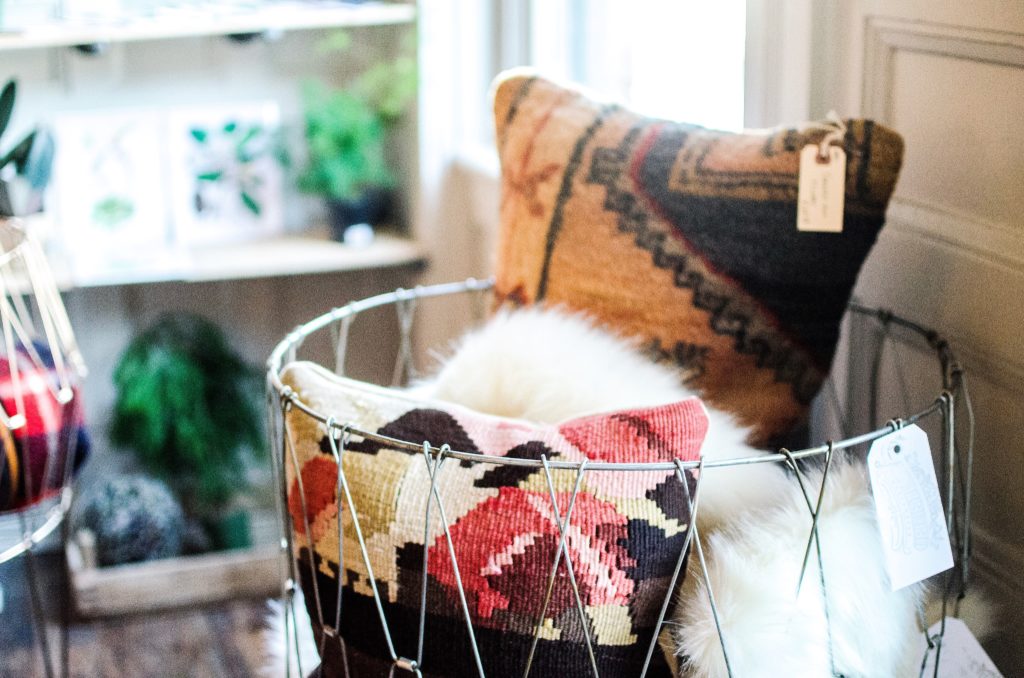 LEX BLOGGER FAM BRUNCH AT THE AMSDEN:
Around mid-January, the Lex Blogger Fam got together for brunch at The Amsden. The Amsden is originally the site of the Watkin's Tavern, which burned down in 1886. In 1890, the Amsden bank building was constructed and is one of the oldest buildings in downtown Versailles. Since the closing of the bank in 1931, the building has been host to a variety of businesses. After being neglected for many years, the building has been restored, keeping its original character. It's a great place to have coffee and to shop and support local businesses!
Wasn't our setup just gorgeous?!?

J. ALEXANDER'S
I was excited to be invited out to J. Alexander's, which is located at The Summit at Fritz Farm, for dinner. The food and service were both amazing! If you like bourbon cocktails, I'd recommend the Doppelgänger, which is made with Angel's Envy Bourbon, Disaronno, and Luxardo Cherry Tree Ginger Beer. Whenever I go back, I plan on ordering The (859), which is another bourbon cocktail. It is made with Buffalo Trace Bourbon, Elemakule Tiki Bitters, Blueberry Jam, and Fever Tree Ginger Beer.
We started our meal with an appetizer –  the Mexico City Spinach con Queso, which is served with warm tortilla chips. For my entree, I got the New York Strip (medium rare) with NYO macaroni and cheese. NYO stands for Not Your Ordinary. I just couldn't resist saying no to mac and cheese! My husband got the Steak Maui, which is a marinated ribeye and the side it comes with is a baked potato. Dinner wouldn't be complete without dessert, so we opted for the carrot cake. Let me tell you… it was outstanding!! I normally wouldn't have chosen the carrot cake over other options, but since I heard so many great things, I decided to give it a go, and I'm glad I did!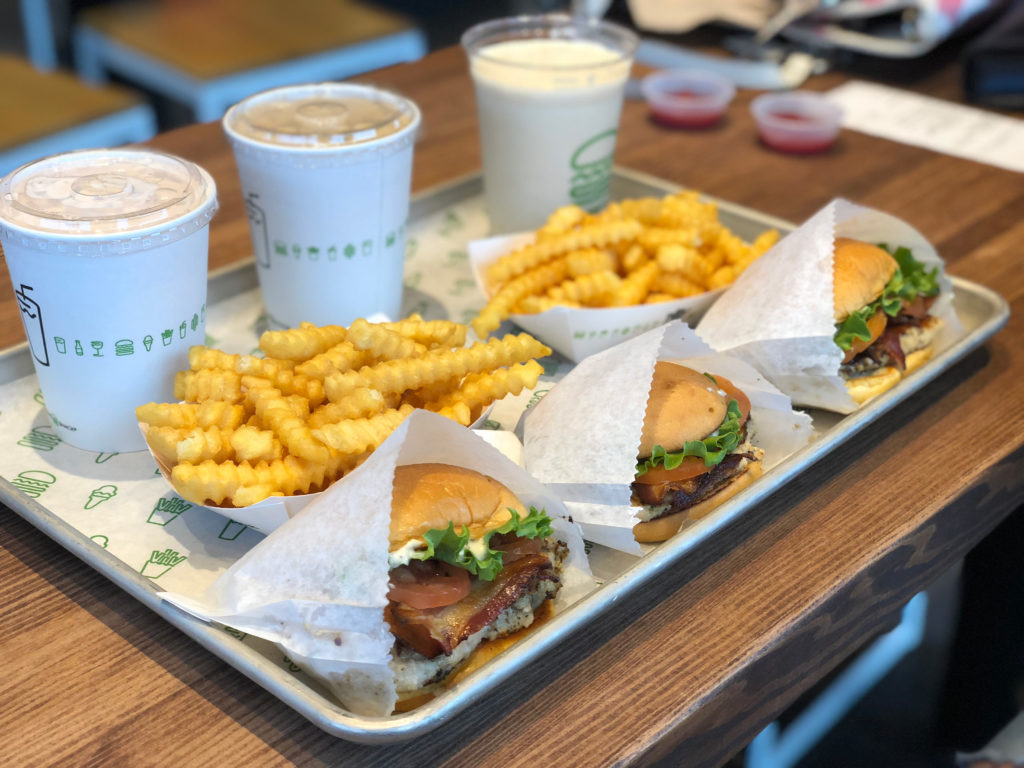 SHAKE SHACK INTRODUCES A NEW CHICKEN SANDWICH:
Shake Shack, which is also located at The Summit at Fritz Farm, invited me out to try their new Griddled Chick'n Club sandwich before it launched nationwide on January 26. The brand-new, limited-edition Griddled Chick'n Club is a griddled all-natural chicken breast with Niman Ranch smoked bacon, lettuce, tomato and buttermilk herb mayo on a potato bun. It was really tasty! I'm actually a huge fan of Shake Shack's chicken sandwiches, so I always opt for one over a burger.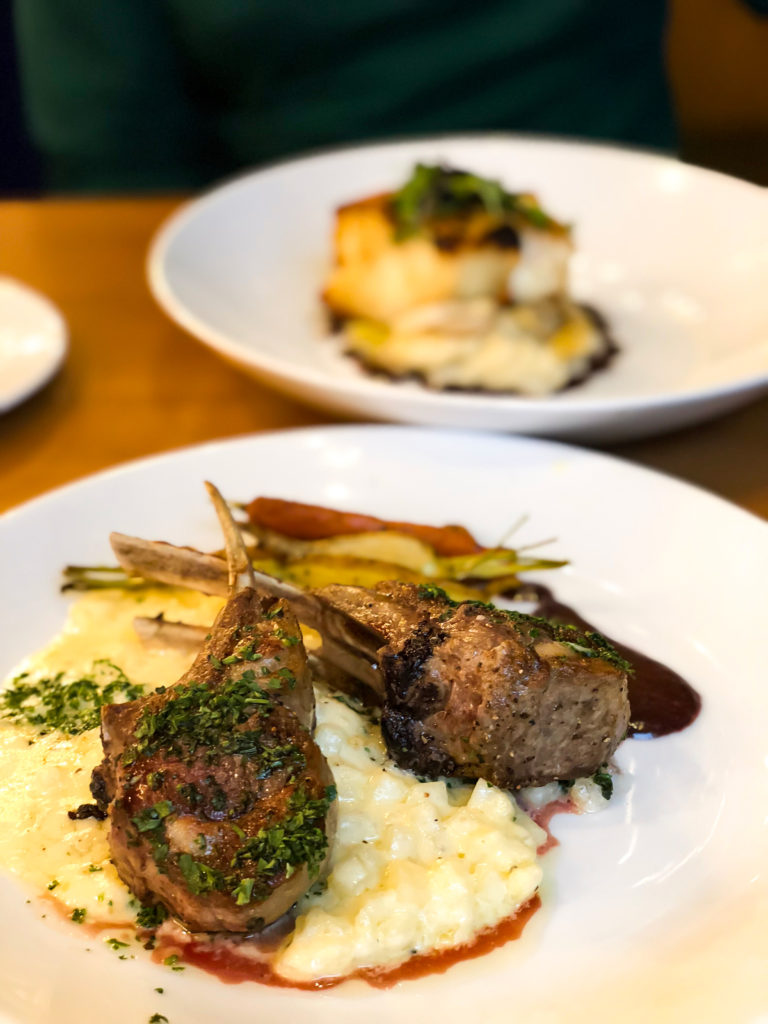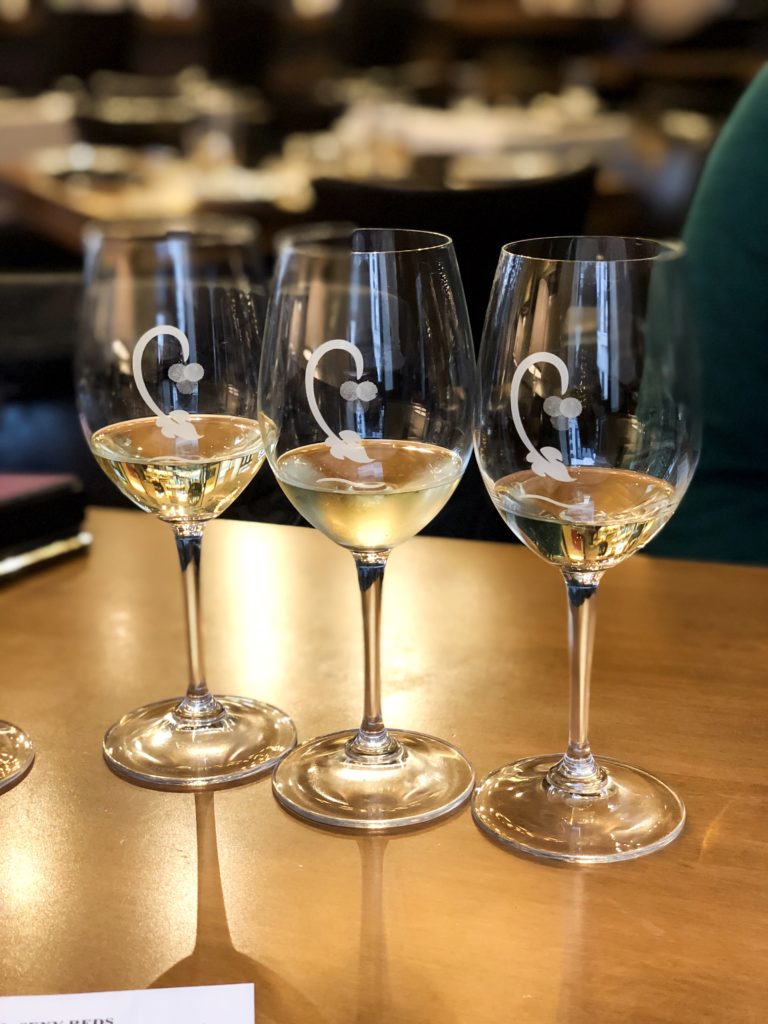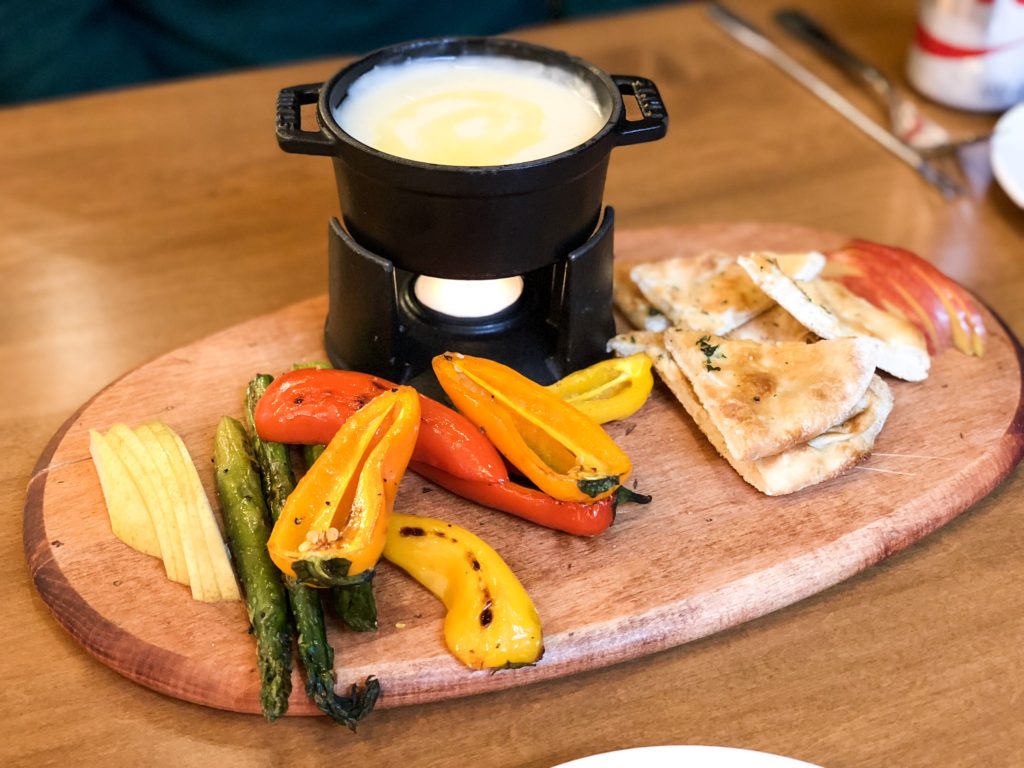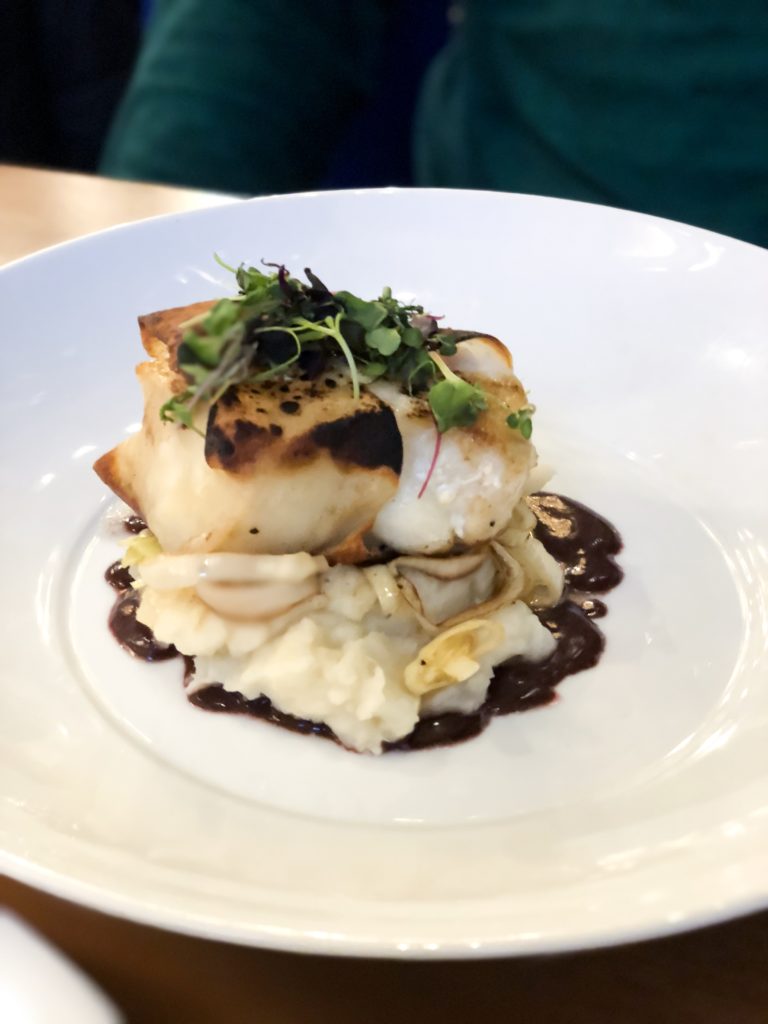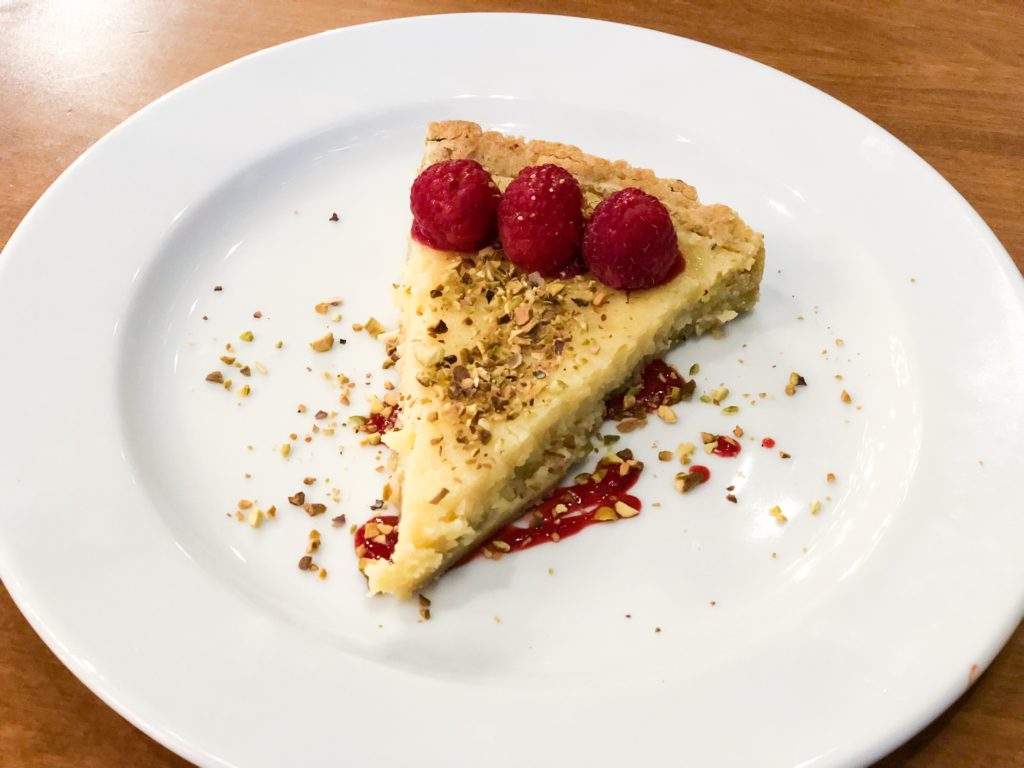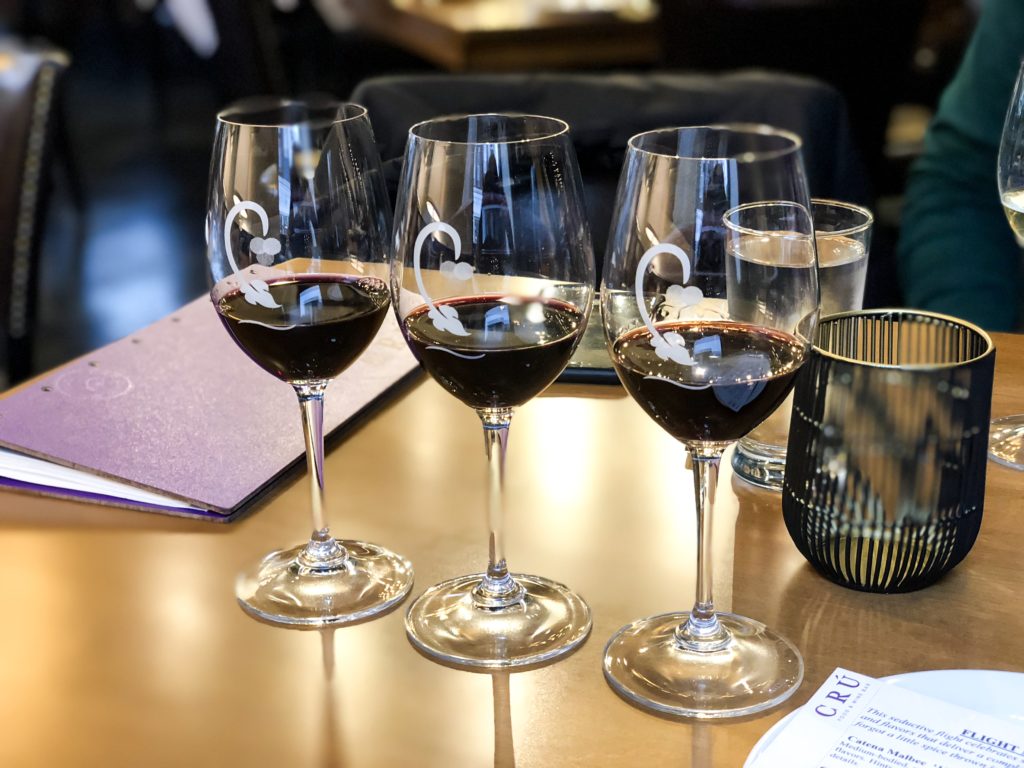 CRU FOOD AND WINE BAR – AN AMAZING PLACE FOR A DATE:
CRU Food and Wine Bar invited me out for dinner to try it out and let me tell you, it is SO good! It definitely ranks up there with one of the best meals that I've ever eaten! Everything was amazing – from the appetizer to the entree to the dessert!
I'm not that really knowledgeable about wine (I'm more of a bourbon connoisseur), so obviously when it came to wine, I had lots of questions. The staff is really knowledgeable about wine, and will help you with your wine selections. What's really cool about CRU are the wine flights, which allows you to try three wines at once. This is a perfect way to find out which one that you like the best!
We started with the appetizer – Cheese Fondue (fondue and black truffle tartufo), which was served with apple, pear, herb flatbread, and jumbo asparagus. The bread was freshly baked and I probably could've ate a whole loaf – it was THAT good!
My husband and I each got a wine flight. My husband chose the flight, First Class Chardonnays, which included:
Shug '15 Carneros, California
William Fevre Chablis "Champ Royaux" '15 Burgundy, France
Cakebread '15 Napa Valley, California
I chose the Sexy Reds flight, which included:
Catena Malbec '13 Mendoz, Argentina
Concannon Petite Sirah -14 San Francisco Bay, California
Seghesio Family Zinfandel '15 Sonoma County, California
My husband and I both ordered one of the specials for Saturday night. I chose the rack of lamb with a potato parmesan risotto. David got the fresh sea bass served on a bed of mashed potatoes with a red wine reduction. We enjoyed both of our meals, and we both agreed that this was one of the best meals that we have ever eaten!
For dessert, we got the Lemon Tart with raspberry and pistachio crumbles (I can't remember the exact name – but it was so heavenly!)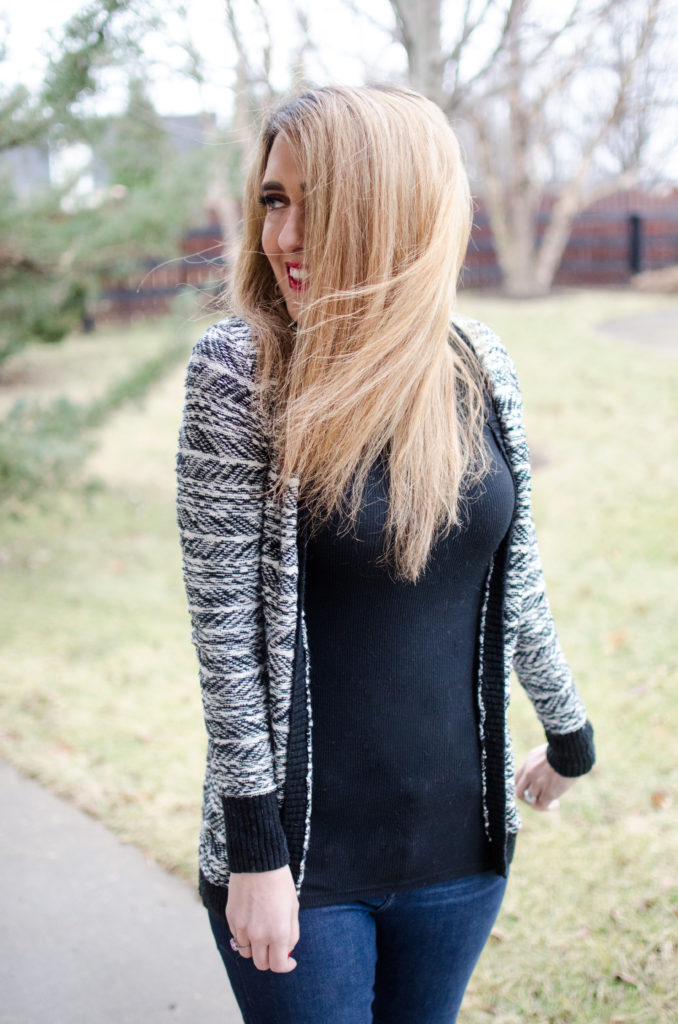 PHASE FOUR OF GOING BLONDE
Those that know me in real life, know I've been going through the process of going blonde (For those that don't, I had dark brown hair. I even used to dye it to be a little bit darker). I started the blonde process in September and have been going to the salon about every six weeks. January 30 marked the fourth time of me going to the salon, and I return in five weeks for phase five! We are working towards a particular shade of blonde, which is one of the reasons that I'm going back so often.
The above picture was taken on January 27, which was when it was still in phase 3. I plan on taking pictures of how my hair looks now (phase 4) over the weekend, so stay tuned!
BEING AN OFFICIAL BOURBON BLOGGER???
In December, I came across a "casting call" for this pretty well known bourbon blog. They were looking for blog contributors, so I figured that I would apply. The day after the deadline, I found out that I was picked as a semi-finalist and was sent instructions on how to move further through the process. I wrote a post and sent it off for them to read, and now I'm just waiting. I'm crossing my fingers. Either way, it was still cool to even be considered!
I can't wait to see what February brings!