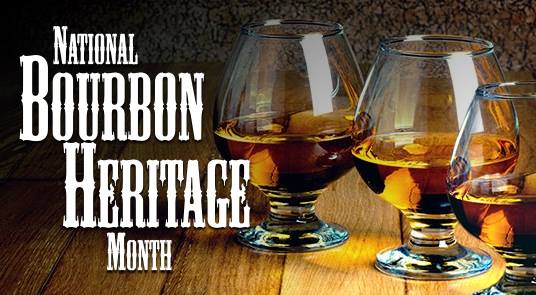 It should come to no surprise that I talk about bourbon a lot here on my blog and on my instagram. Here, in Kentucky, bourbon is a huge deal. After all, we are responsible for 95% of the world's bourbon. Yes, I said IN THE WORLD. Kentucky is the only state that has the perfect natural mix of climate, conditions and pure limestone water necessary for producing the world's greatest bourbon.
Well, the first of September marks an exciting time! September is Bourbon Heritage Month. And no, it's NOT one of those social media driven, fake holidays, it's real. It even had the governor's signature to be declared Bourbon Heritage Month in the Commonwealth. National Bourbon Heritage Month is a celebration of America's Native Spirit. On August 2, 2007, the U.S. Senate declared September 2007 as National Bourbon Heritage Month. The bill was sponsored by Republican Senator Jim Bunning of Kentucky and was passed by unanimous consent. The resolution calls for people who enjoy bourbon to do so, but responsibly and in moderation. The bill also reinforces the 1964 Act of Congress that declared bourbon as "America's Native Spirit" (and that means that bourbon can be made anywhere in the United States, but everyone knows that really means Kentucky. It's just like that saying, 'If it ain't Kentucky, it ain't bourbon') by celebrating family heritage, tradition, and deep-rooted legacy that the bourbon industry contributes to the United States.

Here are some important facts about bourbon and the financial impact it has on the economy, as well as what it has done for creating jobs and increasing tourism:
Bourbon is a thriving $3 billion economic engine that generates more than 15,400 jobs with an annual payroll topping $700 million and $166 million in tax revenue every year.
The distilled spirits industry is in the middle of a $1.3 billion building boom, creating new good-paying jobs and spurring economic growth with the Commonwealth's second-highest job multiplier carrying an average salary of more than $91,000.
Bourbon production has skyrocketed more than 315 percent in the last 16 years, with 1.8 million barrels filled in 2015, the largest production year since 1974.
There are 6.7 million barrels of Bourbon currently aging in Kentucky warehouses, the highest inventory in 40 years with a tax-assessed value of $2.4 billion, up 135 percent in the last 10 years.
A record 762,009 visitors from all around the world poured into the Bluegrass last year to visit the nine distilleries that comprise the famous Kentucky Bourbon Trail tour.
The nine Kentucky Bourbon Trail Craft Tour members recorded 134,000 visits in their second full year of existence, foretelling a bright and spirited future for this next generation of craftsmanship (this is different from the actual Kentucky Bourbon Trail).
Bourbon has also opened up many doors for women. Bourbon distilleries hired women back in the late 1800s to bottle their products. Not many industries back in that day and age even hired women. Today, women run most of the bourbon parent companies.
You're also supporting American farmers. Bourbon is required to be made of at least 51% fermented corn mash.
Bourbon also helps put roofs on schools.

Every year in September, the city of Bardstown, Kentucky, which is the Bourbon Capital of the World, hosts the Kentucky Bourbon Festival and has done so ever since 1991. This festival is dedicated to celebrating the history and the art of distilling bourbon (Bardstown is about an hour away from Lexington). This is also the first year that tourists on the famous Kentucky Bourbon Trail experiences can celebrate Bourbon Heritage Month with a cocktail at distilleries, thanks to the passage of alcohol tourism reforms in Senate Bill 11.
"The people of Bardstown have been making Bourbon since 1776," says Jerry Summers, Festival Chairperson and Director of Community Relations of Beam. "And today, sixty-nine percent of the world's Bourbon is made in and around the Nelson County area, including the adjacent counties of Bulleitt and Marion, that's why Bardstown is indeed the Bourbon Capital of the World."
Crazy, right? 69 percent of the world's bourbon is made just right in and around the Nelson County area. And the other 26 percent is still made right in Kentucky, which brings the whopping total to 95% of the world's bourbon being made here in the Bluegrass State.
The Kentucky Bourbon Festival is a six-day festival that has bourbon, delicious food, great entertainment, and that Kentucky hospitality. There's something for everyone, including a black tie gala to historical tours. It's also something that any ages and even families can enjoy. Last year's attendance was around 53,000 and that represented 44 states, 14 countries, as well as the District of Columbia.
"Kentucky is the only place in the world where visitors can walk in the footsteps of Bourbon legends and learn the proud history of our distinct and time-honored craft."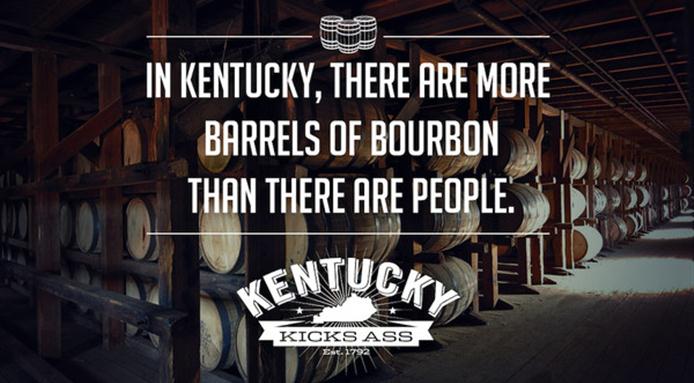 You want to know something zany? Buffalo Trace (who also makes Blanton's, Eagle Rare, and Van Winkle, and others), say that if they stopped making bourbon right now, they'd have enough bourbon for the next 20 years!
If you live here in Kentucky and do a lot of tours or talk to other fellow bourbon drinkers, you may here people mention "a barrel and a half." They are referring to the fact that there are more barrels aging in rickhouses than there are people in the entire state. In 2014, there were 5.6 million barrels aging in rickhouses, and there were only 4.4 million people living in the Commonwealth, so theoretically every single person in Kentucky could have 1.5 barrels of their own!!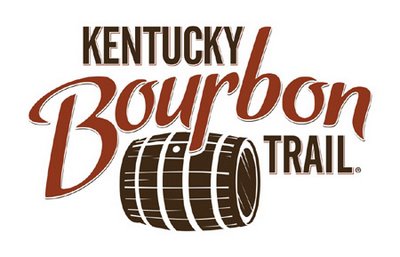 Planning a trip, but you are going to miss the festival?
Four Roses Bourbon (Lawrenceburg)
Heaven Hill (Bardstown)
Jim Beam (Clermont)
Maker's Mark (Loretto)
Town Branch Bourbon (Lexington)
Bulleit Frontier (Louisville)
Wild Turkey (Lawrenceburg)
Woodford Reserve (Versailles)
Evan Williams (Louisville)
Barrel House Distilling Co (Lexington)
Corsair Artisan Distillery (Bowling Green)
Hartfield & Co. (Paris)
Kentucky Artisan Distilery (Crestwood)
Kentucky Peerless Distilling Co. (Louisville)
Limestone Branch Distillery (Lebanon)
MB Roland Distillery (Pembroke)
New Riff Distillery (Newport)
Old Pogue Distillery (Maysville)
Wilderness Trail Distillery (Danville)
Willett Distillery (Bardstown)
You can also check out the distilleries that I have previously blogged about (Woodford Reserve, Wild Turkey, and Town Branch are ones I've visited, but haven't blogged about).