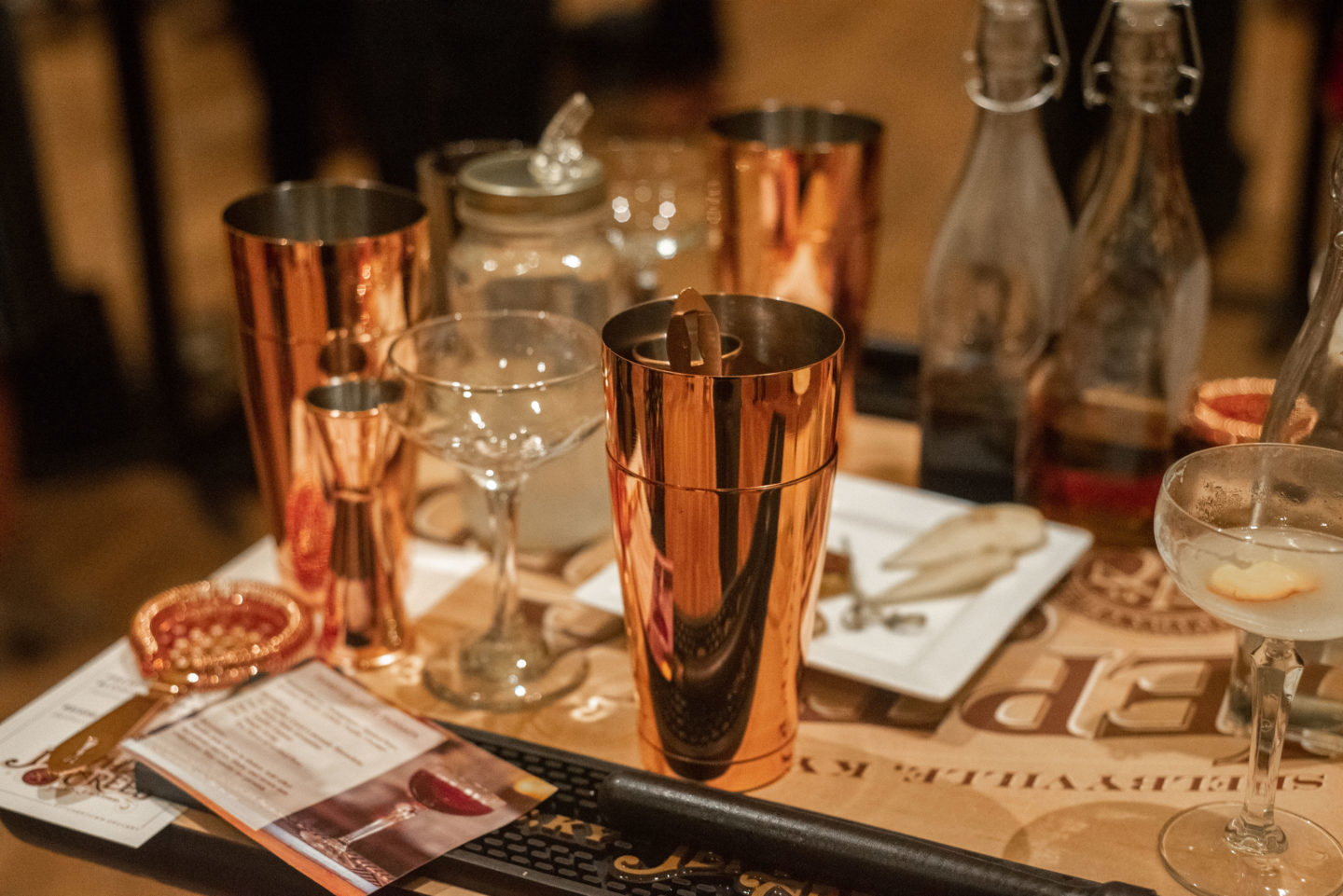 This post is in collaboration with Jeptha Creed. All of these opinions are entirely my own. Thank you for supporting brands and businesses that support Fabulous in Fayette!
Last weekend, I was invited out to Jeptha Creed again to attend one of their events. This event was special, because we got to preview the event and try it out, before it would be offered to the public the following week. Every time I've attended one of Jeptha Creed's events, I've had a blast. I've attended everything from Learning the Art of a Cocktail to The Jeptha Creed Games (which was a part of the Kentucky Bourbon Affair) to the "Ground to Glass" Cocktail Class.
Tickets for this event is available for sale right now, but keep reading, and I'll share all the details about what went on and how to buy tickets if you are interested!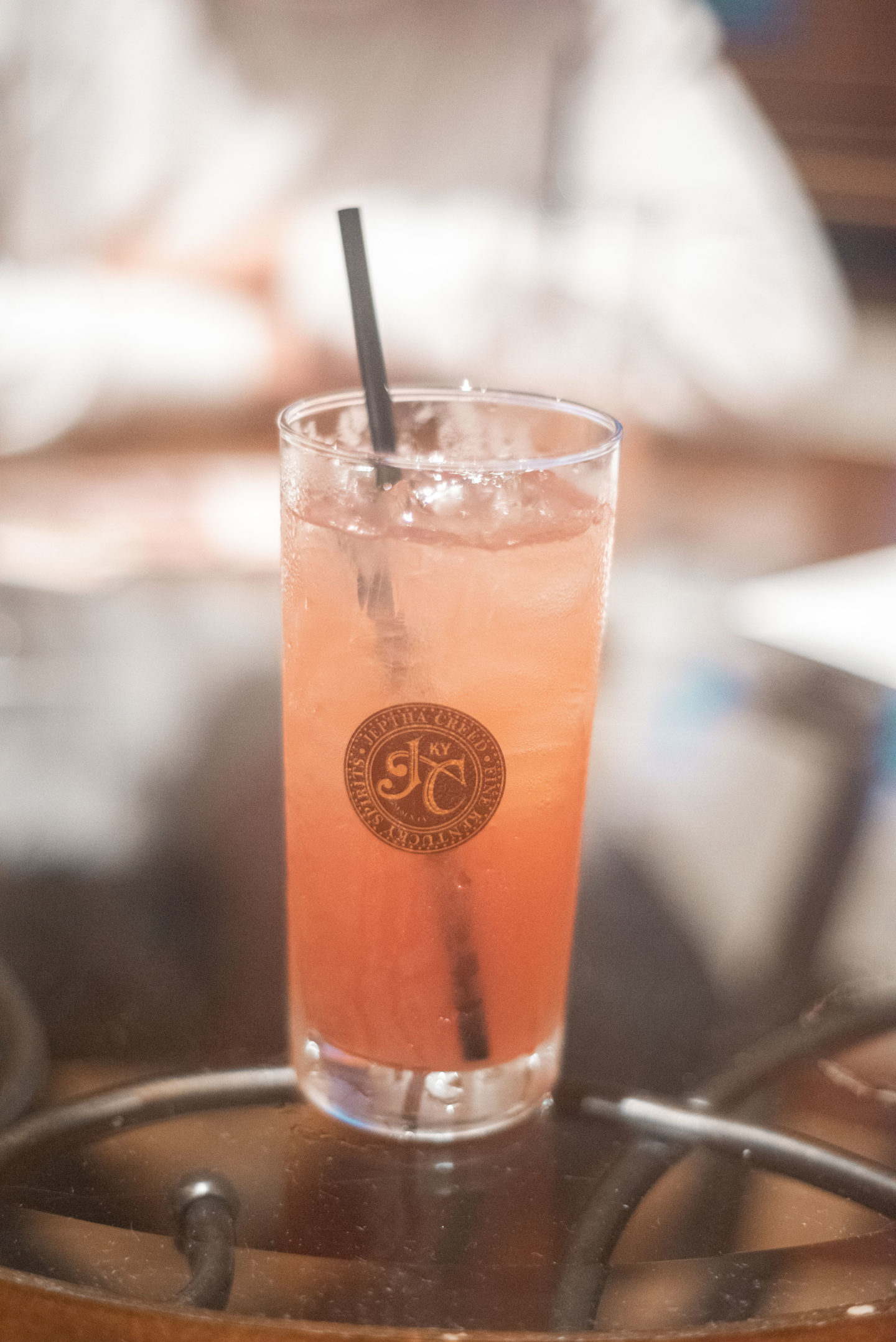 For this event, Jeptha Creed teamed up with Butchertown Grocery for flavor pairing 101. Jeptha Creed Beverage Director Mackenzi Poehlein and Butchertown Grocery Owner and Chef Bobby Benjamin teamed up on this event. This event was all about flavor pairing. At the event, we learned how to make two cocktails; one was savory and one was sweet. We also learned how Chef Benjamin creates dishes with complimentary flavor profiles.
For those that don't know, Jeptha Creed is a distillery located in Shelbyville, Kentucky. It is approximately 45 minutes away from Lexington. It's easily seen off of I-64 and is off Exit 32 in Shelbyville, Kentucky.
Jeptha Creed is a craft distillery that is owned and operated by mother and daughter duo Joyce and Autumn Nethery and that specializes in bourbon, whiskey, vodka, and moonshine. Jeptha Creed sits on 64 acres of land and this is where they grow the Bloody Butcher Corn that is used in all of their products. The corn is open-pollinated, non-GMO and the family has been growing it ever since 1845. All of Jeptha Creed's ingredients are locally grown and sourced whenever possible. The property is covered in crops that produce the grain, corn, fruits, and other ingredients that go into the vodka, whiskey, and moonshine. There are also many other things that you can find on the property, such as; apples, pears, pecans, apricots, cherries, raspberries, figs, kiwi, blackberries, blueberries, mint, spearmint, strawberries, basil, and beehives for honey on the property.
Butchertown Grocery is a restaurant located in Louisville, Kentucky.
"Butchertown Grocery offers everyday food you'll want to eat every day. Chef Bobby Benjamin's philosophy is simple, like his food: respect ingredients, cook with integrity, and be honest on the plate. Each dish is carefully crafted with the best produce, created using purposeful technique and presented with finesse. Dishes flirt with flavors from around the world, taking cues from European standards, honoring American traditions and leaning on each season's bounty."
I had never been to that restaurant, so I was super excited to try the food based on that description alone.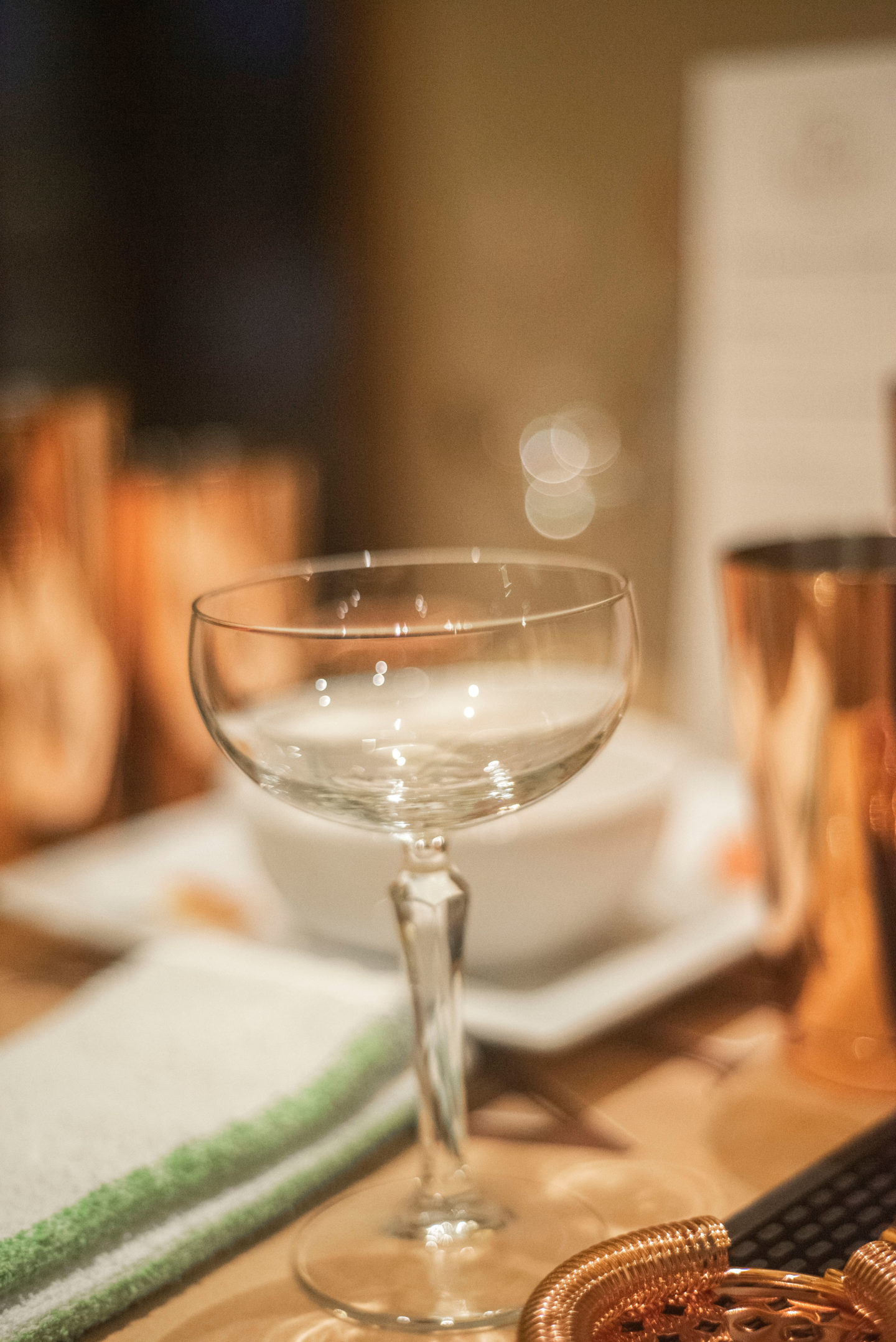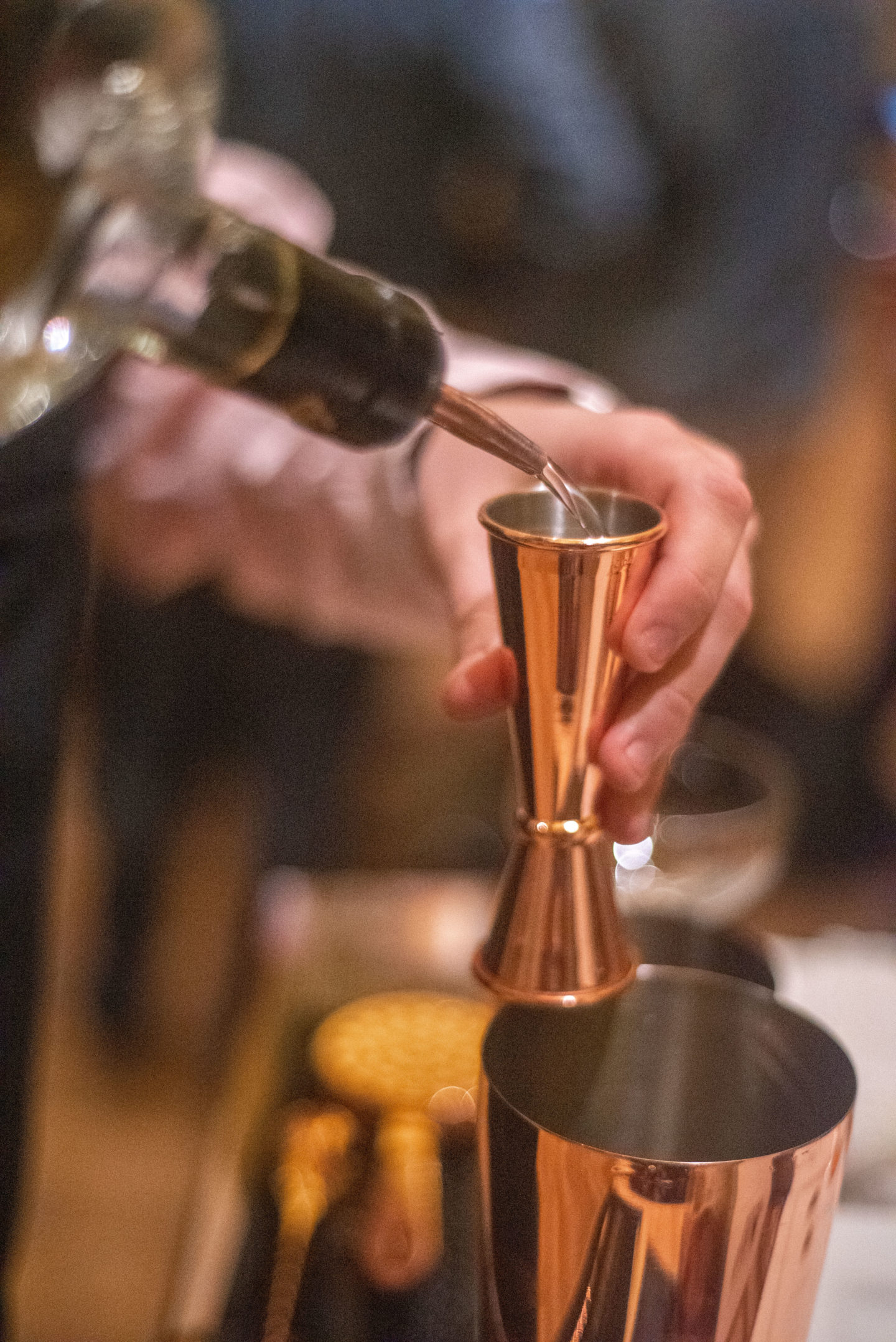 When we arrived, we got to mingle with the other guests while we were enjoying our welcome cocktail. I've had some of the best cocktails from Jeptha Creed! I've always been super impressed with how creative and refreshing they are!
When the event was ready to start, we all made our way to the cocktail making stations. There, we had all the tools and ingredients needed to make the cocktails. Since my husband and I both went, we shared the tools at our station. My husband made the savory cocktail, and then later on in the night, I made the sweet cocktail. This still allowed us to both try each of the cocktails to see which one we liked the best.
Mackenzi led two cocktail demonstrations, one cocktail was savory and the other cocktail was sweet. In addition, she explained why she chose each flavor and how they mix together to create a delicious drink that you are bound to enjoy.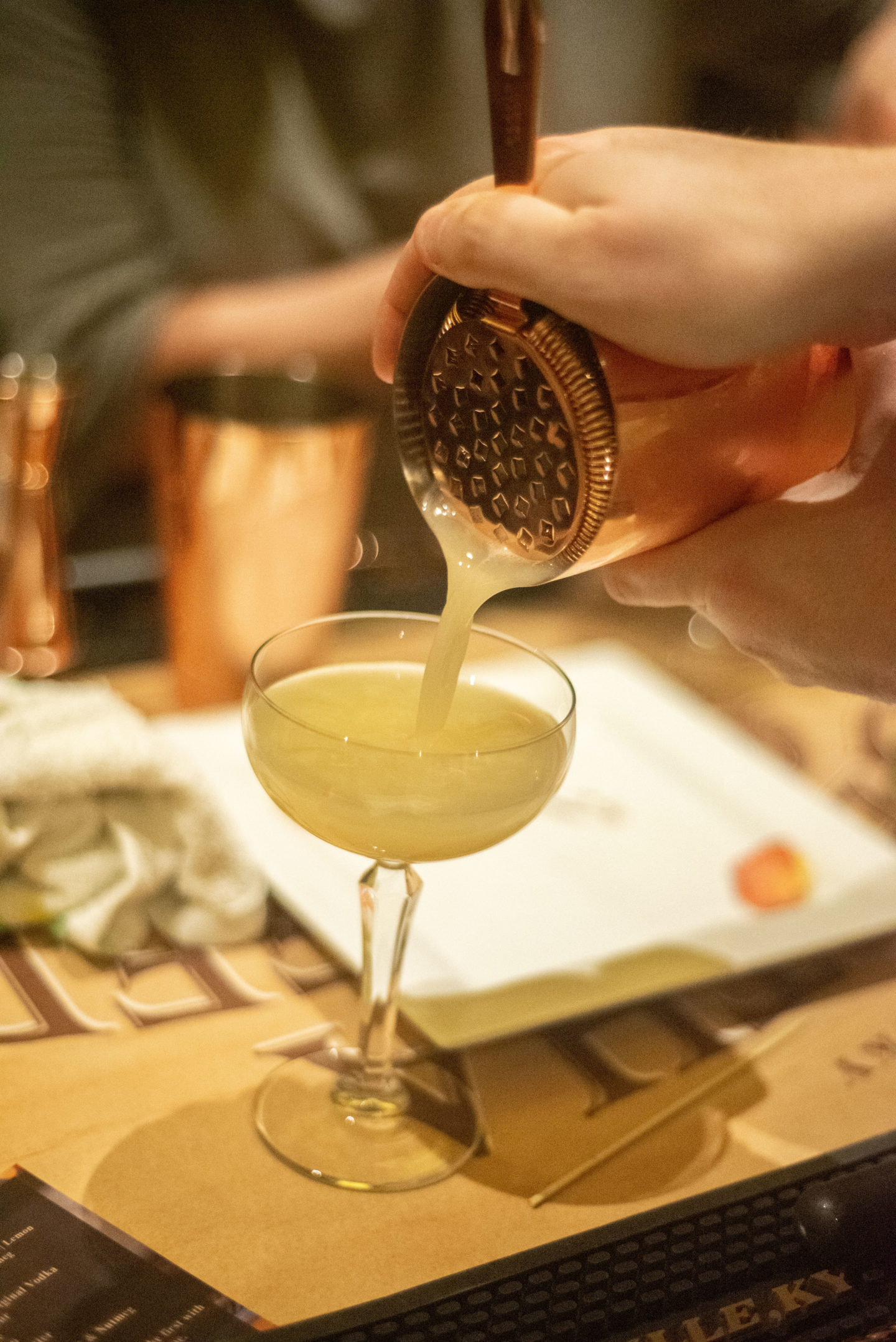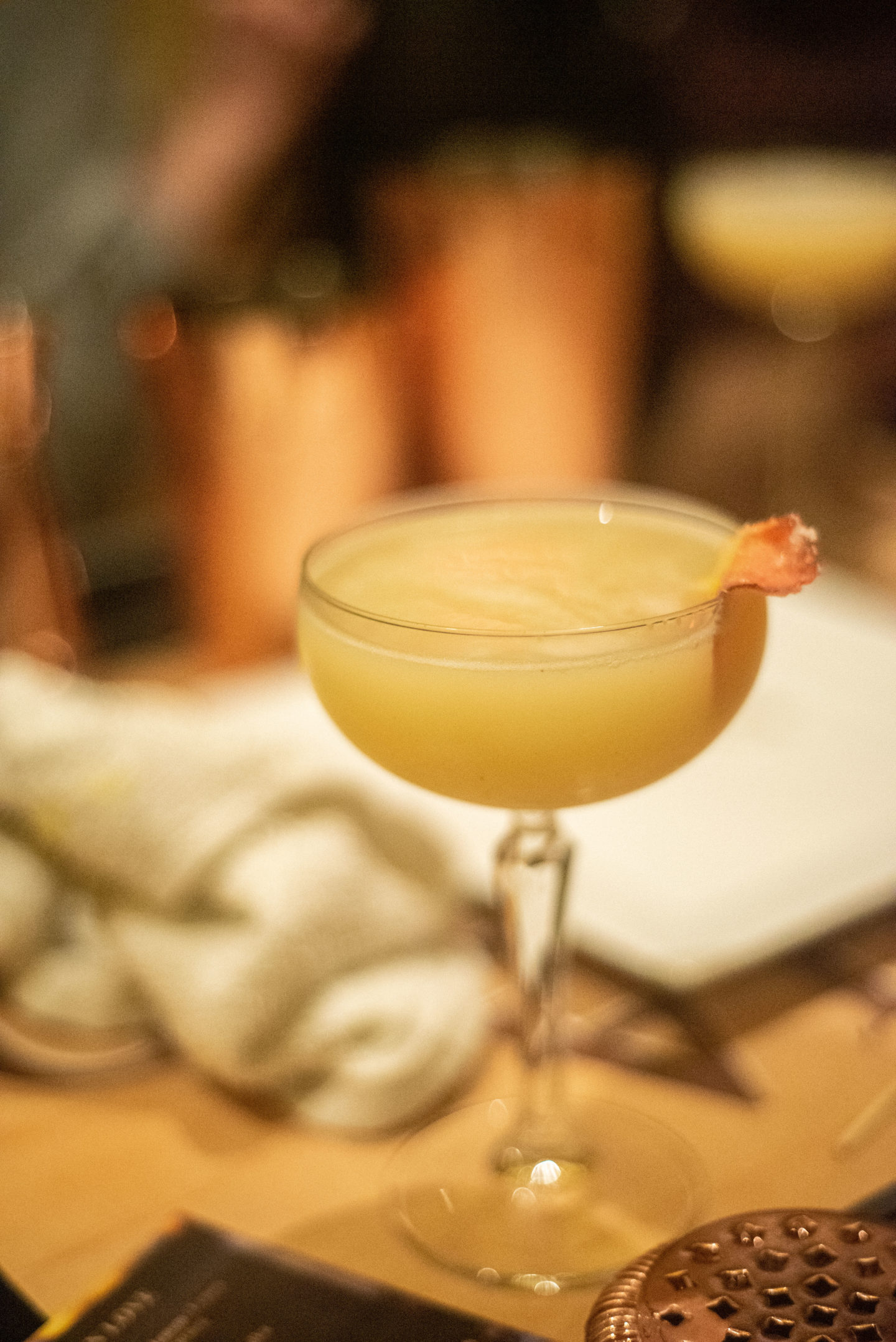 The first cocktail that we learned how to make was the Persian Love. The Persian Love was a savory cocktail. I usually don't like cocktails that contain eggs, but I found this one to be quite enjoyable. You could taste the rose and lemon, and it was such a nice balance. There wasn't any ingredient that was too overpowering.
The featured flavors for the Persian Love cocktail were:
The secondary flavors were:
The ingredients used in this cocktail were:
Jeptha Creed Original Vodka
Rose Water
Lemon Juice
Almond Liquor
Egg white
Cardamom
Nutmeg simple syrup
Cardamom seed
Rose petal seed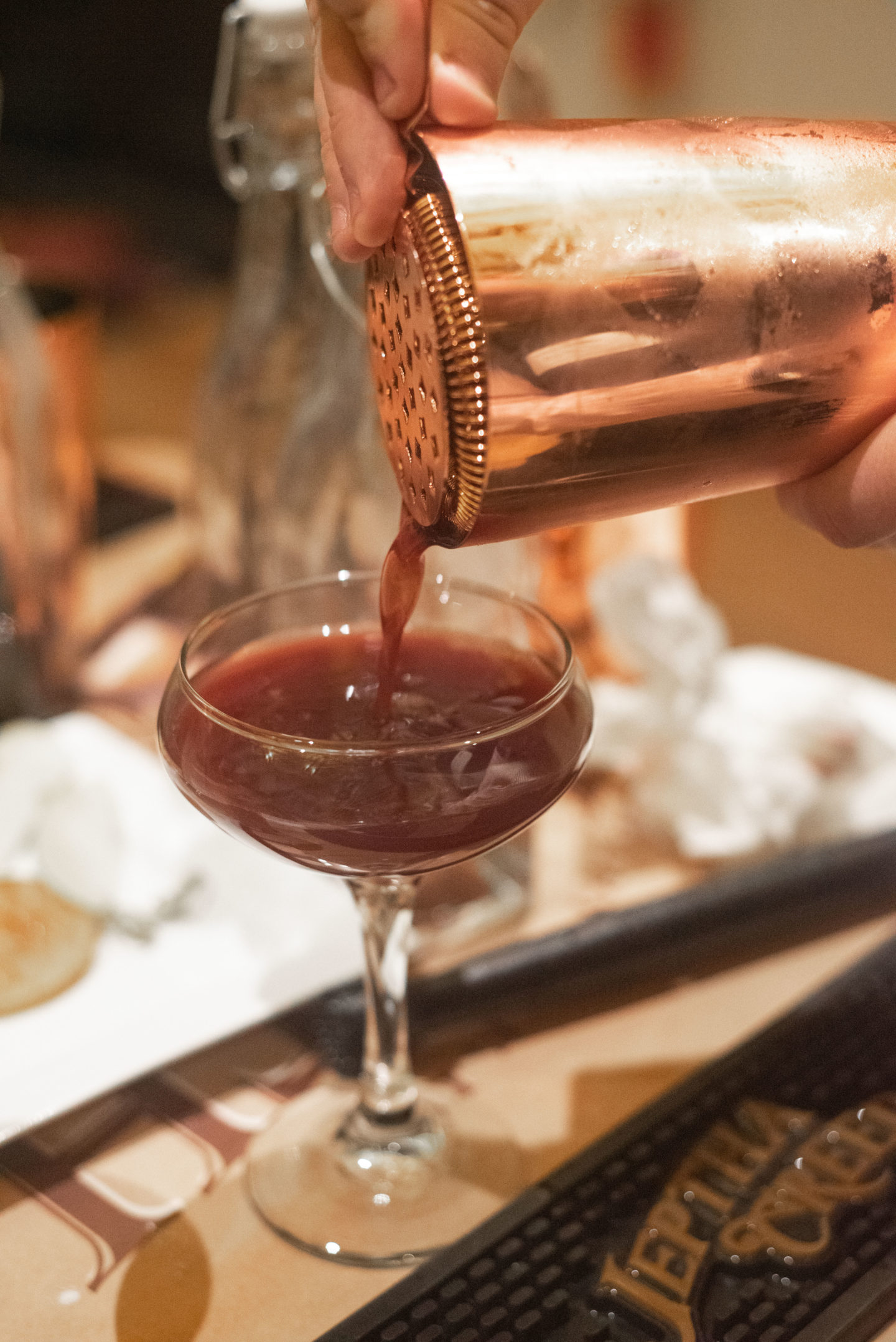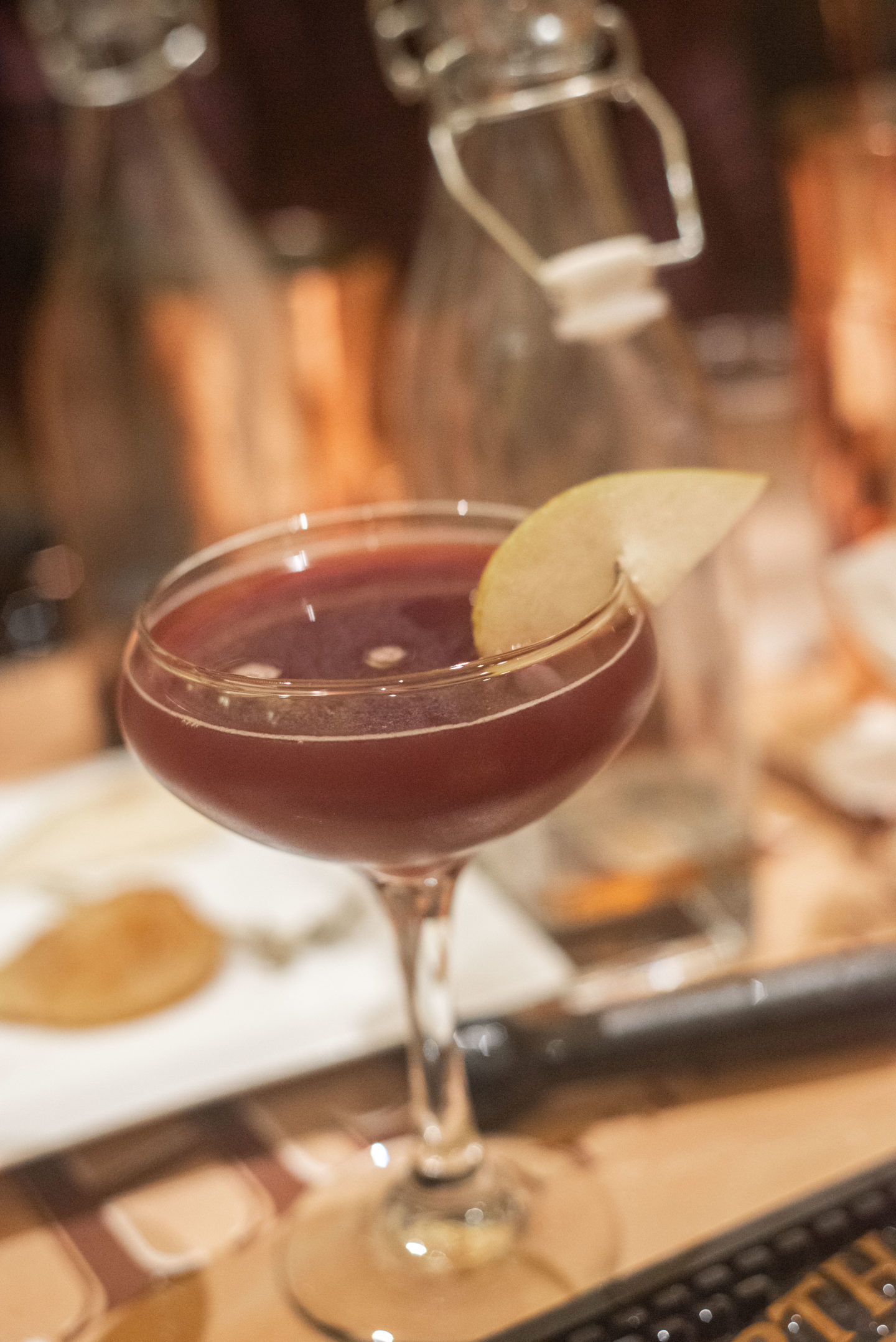 The other cocktail was the Pomegranate Passion, and this was the sweet cocktail. I'm not too crazy about pomegranates, but I really enjoyed this cocktail. I mean, after all, lemonade moonshine was used in addition to vanilla simple syrup, so how could I not?!
The featured flavors for the Pomegranate Passion cocktail were:
The secondary flavors were:
The ingredients used in this cocktail were:
Jeptha Creed Lemonade Moonshine
Juice of pomegranate
Smoked pears
Vanilla simple syrup
Sparkling rose water
Pear rosette garnish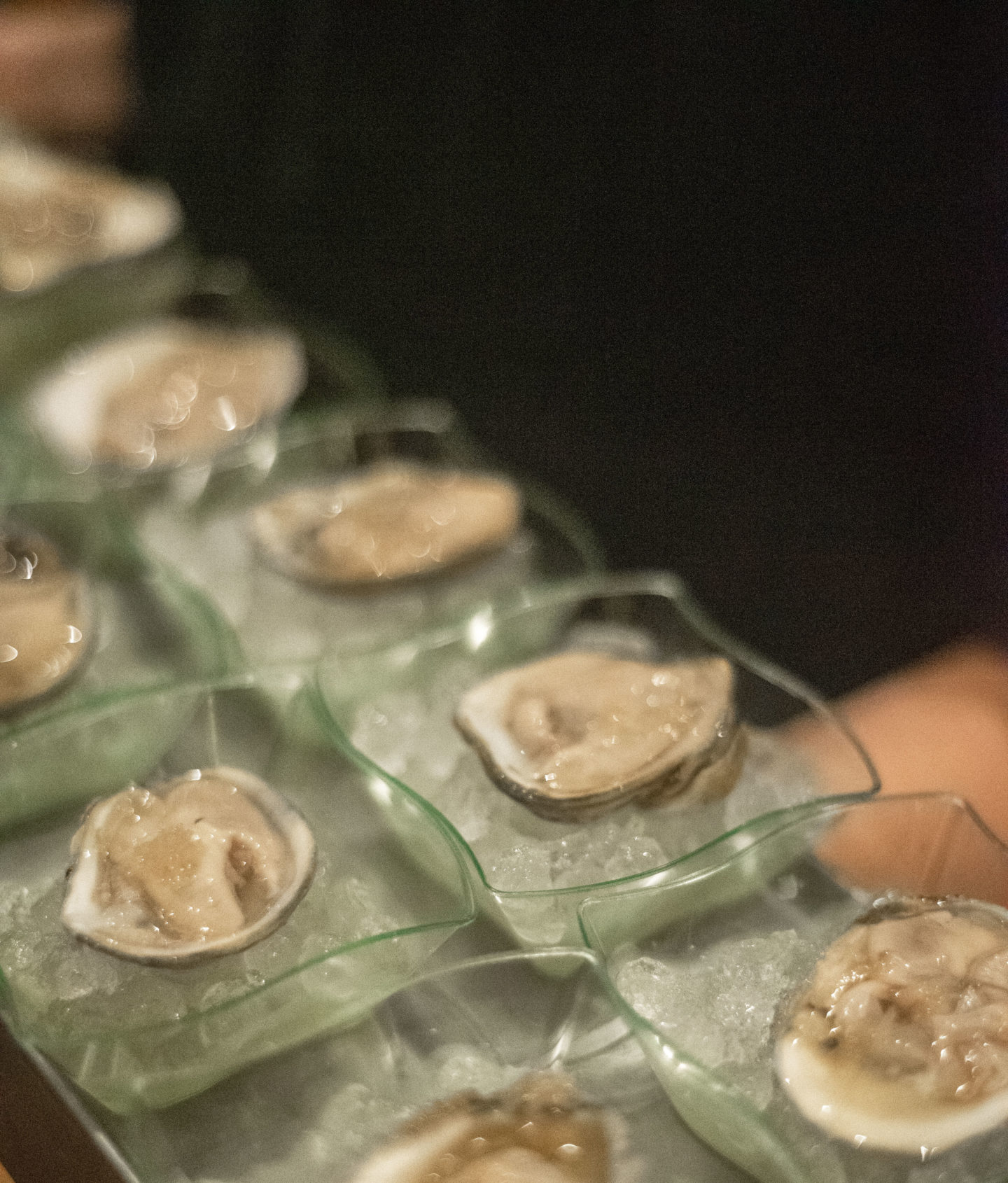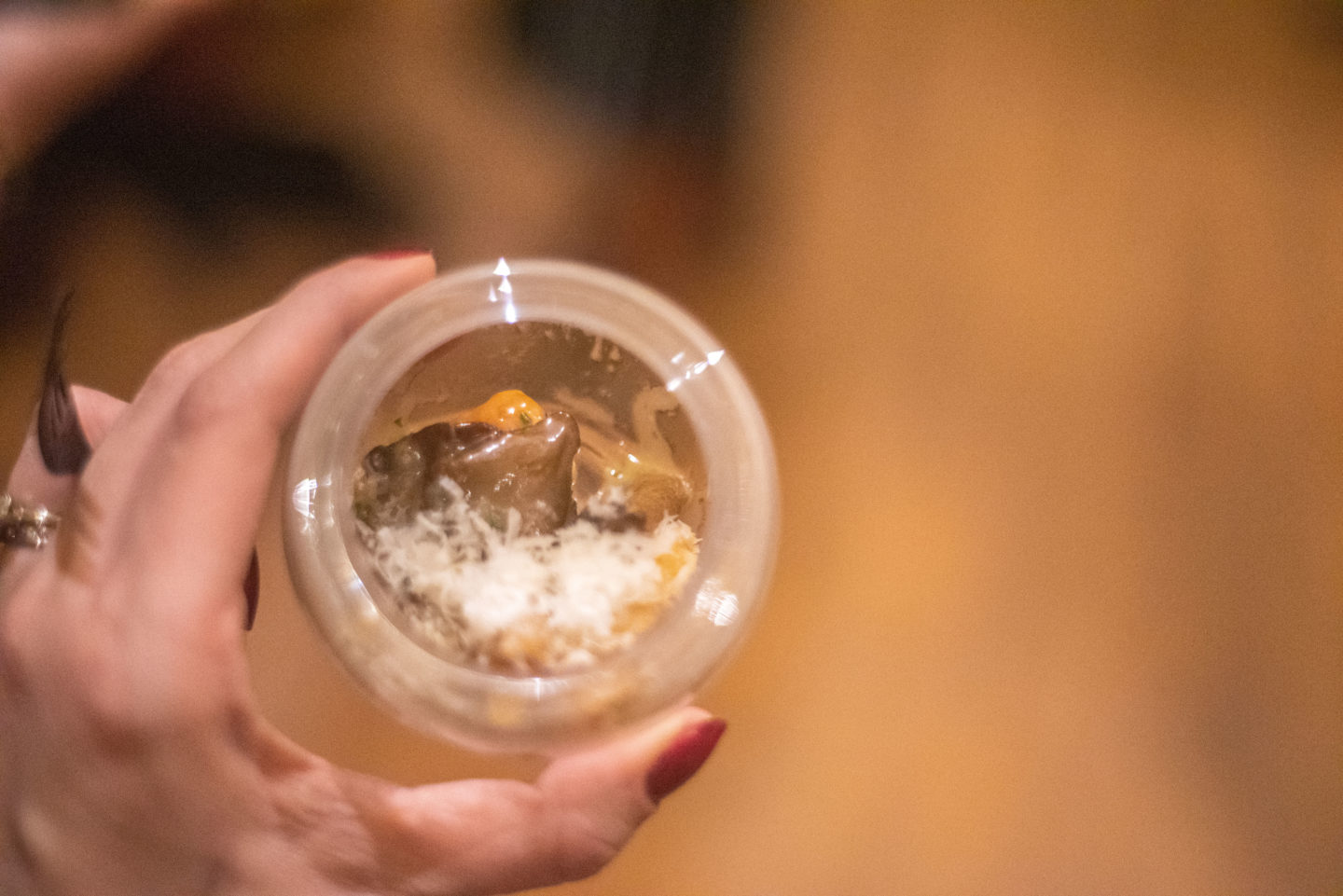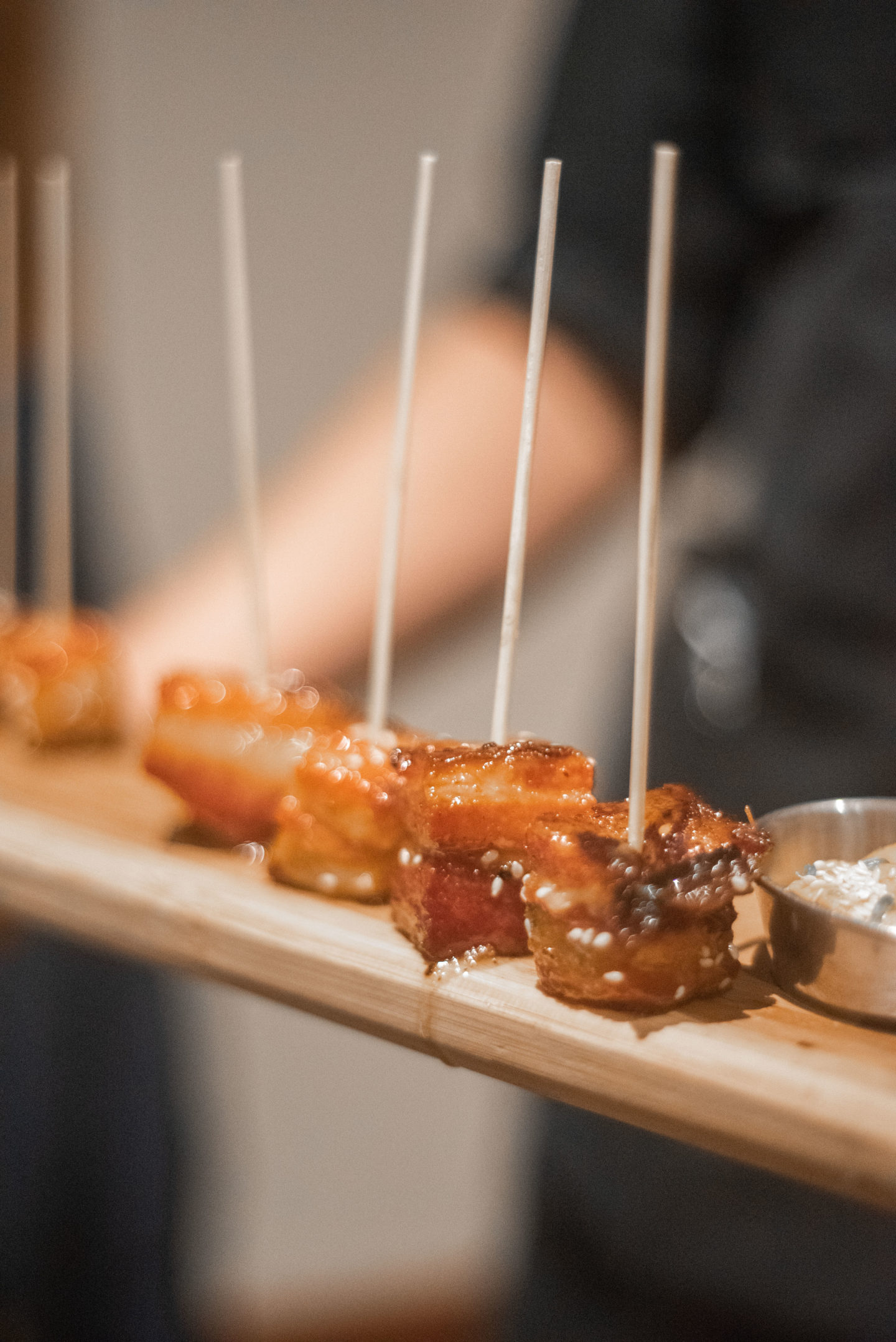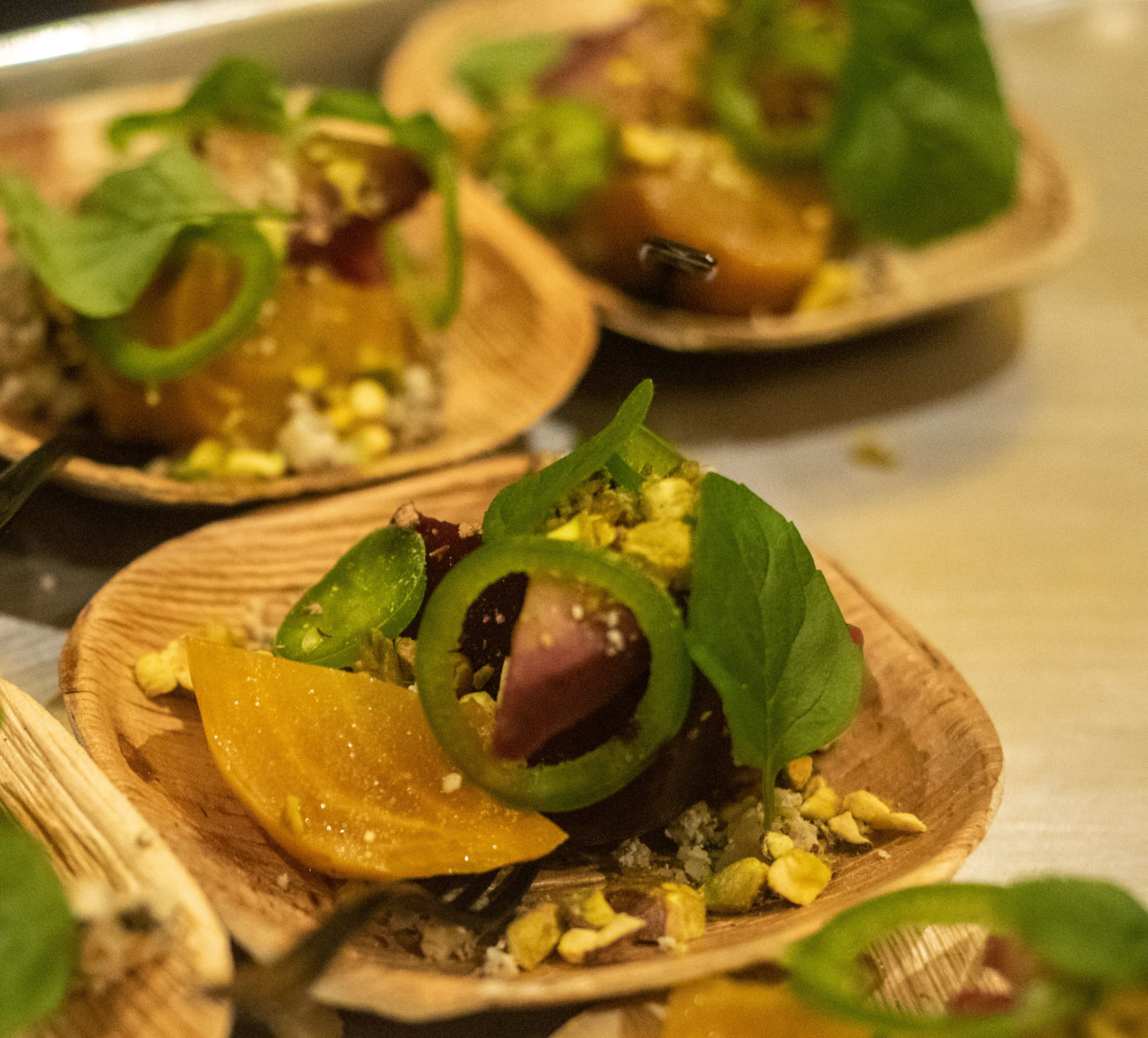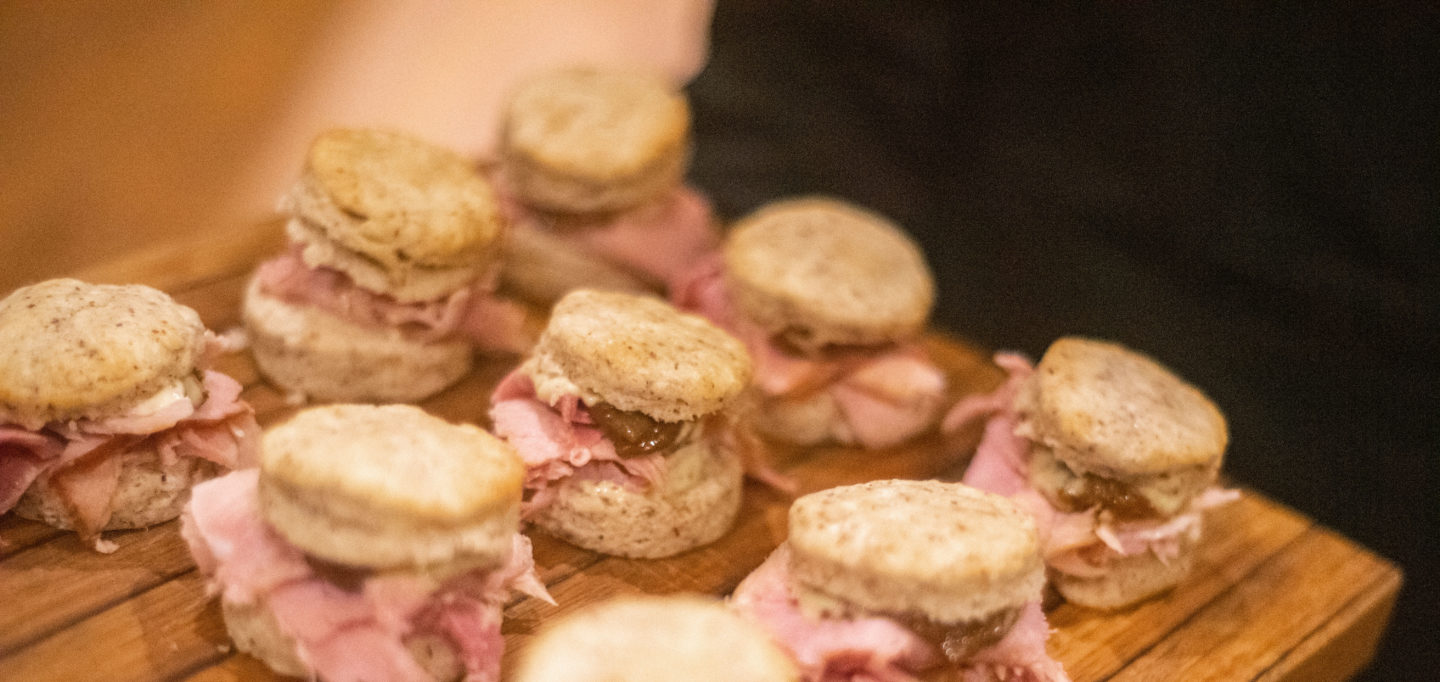 While we were learning how to make each cocktail, the food kept coming and coming! Just like Mackenzi led the cocktail demonstrations, Chef Bobby Benjamin of Butchertown Grocery walked us through two appetizer demonstrations during our time together.
I'm sure y'all are wondering what was on the menu. Well, let me tell you!
Chesapeake Bay Oysters (Jeptha Creed bourbon mignonette)
Gnocchi (mushroom, fines herbes, and parmigiano-reggiano)
Barrel Smoked Pork Belly (spicy carrot puree and sorghum)
Roasted Beets (pistachio, poached red pear, blue cheese, garlic confit, and jalapeno)
Preacher's Ham Cornmeal Bloody Butcher Biscuits (mustard aioli and caramelized shallot)
Beignets (Jeptha Creed bourbon and bacon anglaise)
I'm a huge foodie, so I was super excited to eat ALL THE FOOD! The Barrel Smoked Pork Belly was my far my favorite. There are no words to describe how great it tasted! I had more pork belly than any of the other dishes!
The Preacher's Ham Cornmeal Bloody Butcher Biscuits was also delicious! You actually can buy the cornmeal mix at the store at Jeptha Creed. I love desserts of pretty much all kind and the beignet wasn't any different. Sugar and a bourbon and bacon anglaise? Ummm yes! Sign me up!
Now that I've got to sample a few dishes from the chef of Butchertown Grocery, it makes me want to go for dinner sometime soon!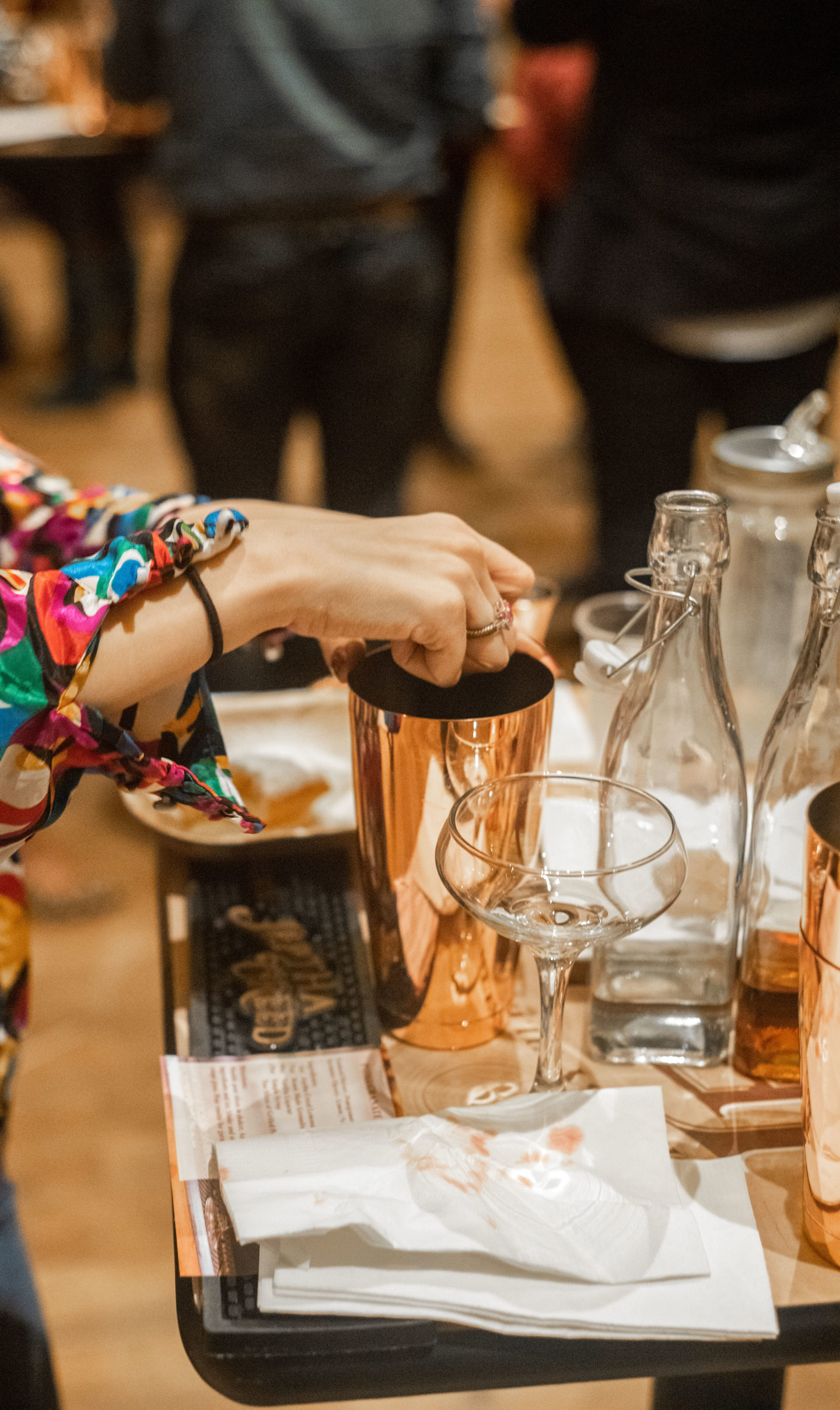 Are you interested?
The event is going to be held on Thursday, February 14, 2019 at 6pm at Jeptha Creed Distillery. Tickets can be purchased online, and it costs $40 per individual or $70 per couple. Tickets are available for purchase: HERE.
By the way, this isn't an event strictly for couples! It will be singles friendly! All of the singles will be placed together!
Take the drive to Shelbyville and see for yourself. I promise you won't regret it!