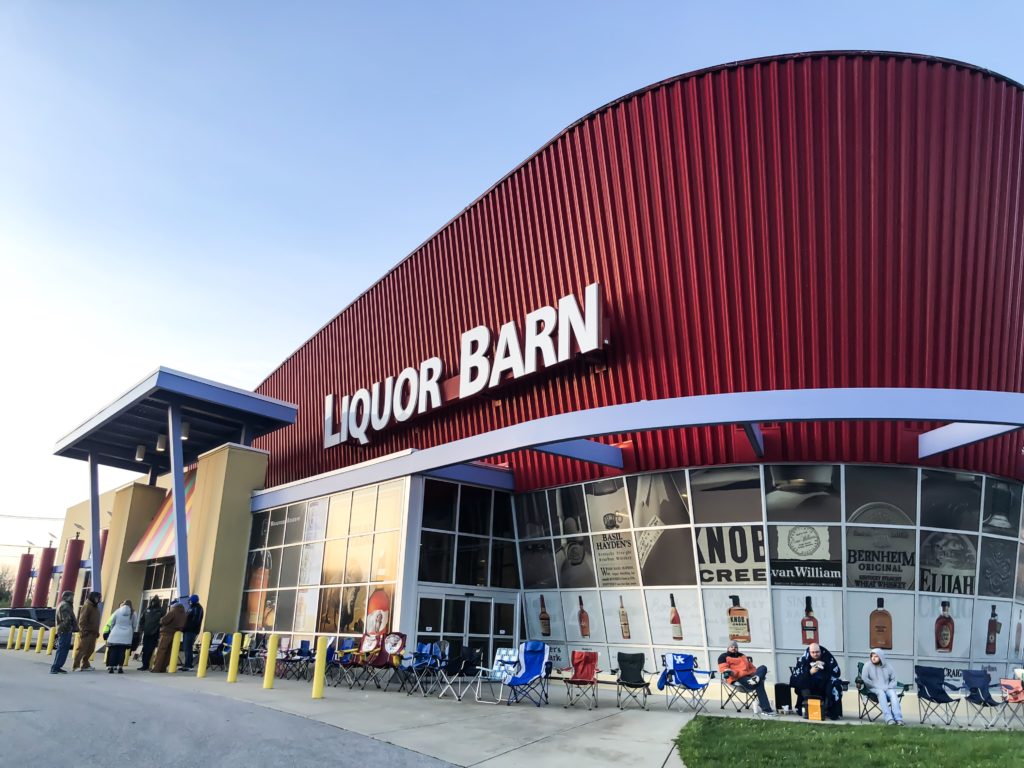 It's officially springtime in the Bluegrass State, but it sure hasn't felt like it. Not only was this past weekend the opening of Keeneland for the spring meet, but on Friday, April 6, Maker's Mark released a commemorative bottle that featured the University of Kentucky's 1998 championship team, better known as the "Comeback Cats." Of course, when I heard about it, I had to go stand in line just like I did last year!
Last year, I stood in line by myself, because my husband was out of town. I severely underestimated how cold it was and was ill prepared (the temperature was 37 degrees and the feels like temperature was 30 degrees). Last year, I had some strangers give me a blanket to sit on and a blanket to wrap around myself. However, this year I wanted to be prepared.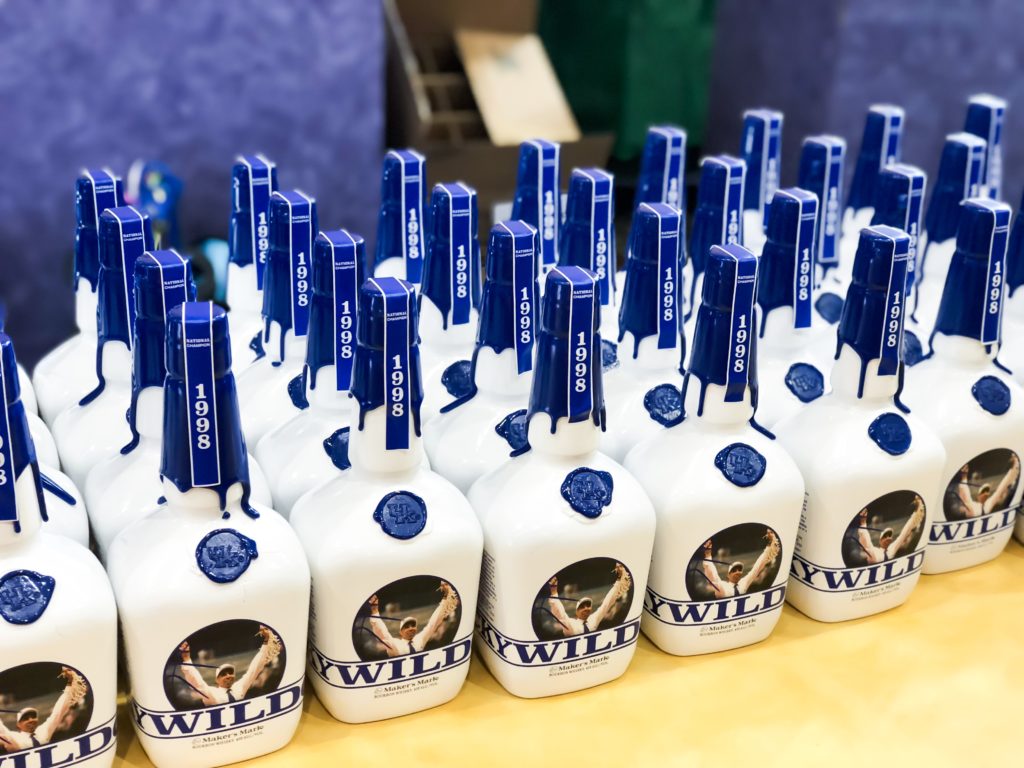 I didn't want this year to be a repeat of last year, so I dressed appropriately. I wore my Columbia parka, brought gloves, chairs, and blankets. My husband even got to wait with me this time! Even though the temperature was around 40 degrees, I still was freezing. I'm just not made to sit outside in cold weather, but if you wanted a bottle, it was just something you had to do. In the end, it would be worth it!
There were a little over 10,000 bottles released (an exact number hasn't been released, but last year, there were around 13,000 bottles released), and they sold out in less than an hour! I got there around 5 am, and almost had the same spot in line that I did back in 2017. Some people had gotten there on Thursday to wait in line.
Several of the local news stations were there, and I even got interviewed for the news. The story and the interview I did appeared on LEX18 on April 6 at 12 pm and 6 pm. How cool is that?!?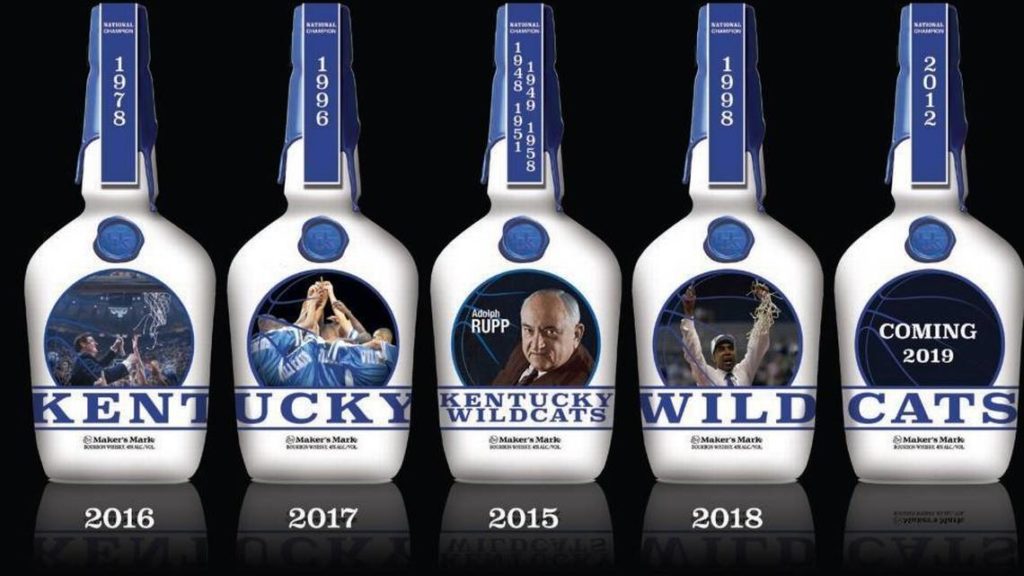 This is the fourth bottle in a series of five bottles, which will spell out KENTUCKY WILDCATS. In 2015, a bottle was released honoring coaching legend Adolph Rupp. In 2016, Maker's Mark released a bottle that commemorated Coach Joe B. Hall and the 1978 NCAA championship team. In 2017,  the bottle that was released honored the 1996 championship team, aka "The Untouchables," which was led by then Coach Rick Pitino.
The bottle that was released this year was to pay tribute to the 1998 NCCA championship team also known as the "Comeback Cats." The fifth bottle will be released in 2019 and it will commemorate the 2012 NCCA Championship team, which was coached by John Calipari.
If you were one of the lucky ones who snagged a bottle, I'm sure you know about the bottle signing at Keeneland on Friday, April 13 at 7 am. The tickets were free and available online, first come first serve, but are now sold out! To get your bottle signed, you must have three things: You must have a bottle, a ticket to attend, and patience. Many people will wait overnight so they can be among the first to get signatures. The signing will feature players from the 1998 UK championship team, such as; Cameron Mills, Jeff Sheppard, Wayne Turner, Mike Bradley, Saul Smith, Ryann Hogan, Scott Padgett, Allen Edwards, Steve Masiello, and Coach Tubby Smith. If you have a bottle and your ticket, be sure you have checked out the detailed information about the bottle signing event; HERE.
Some may think people are just crazy standing in line for a bottle, but it is so much more than that. Proceeds from sales of the bottle will go towards expanding UK's Center for Academic and Tutorial Services (CATS). This is a first-of-its-kind program in the nation that supports student athletes. In 2016, an expansion of the center was completed and it was assisted by a fundraising effort still underway by Maker's Mark and Keeneland. The series of the five Championship bottles are expected to raise $2 million with an additional $2 million in challenge donations from the business community. According to UK, so far, the other Maker's Mark commemorative bottles have raised more than $1.5 million.
"Maker's Mark and Keeneland are two brands committed to giving back to the community. Since 1997, the two have collaborated on an annual commemorative Maker's Mark bottle. Bottles have featured a special-edition label depicting well-known members of the Thoroughbred industry or the University of Kentucky athletics world. Sales of these treasured collectibles have raised millions of dollars to benefit deserving causes throughout Central Kentucky. From Triple Crown winners Secretariat, Seattle Slew and Affirmed to Kentucky's basketball teams and current head coach John Calipari, the bottle and its accompanying signing event at Keeneland make up one of the most anticipated events of spring."
Something that people may or may not know, which really shouldn't be a surprise to Kentuckians… These commemorative bottles have been produced since 1997, depicting well-known members of the Thoroughbred industry or the University of Kentucky athletics world.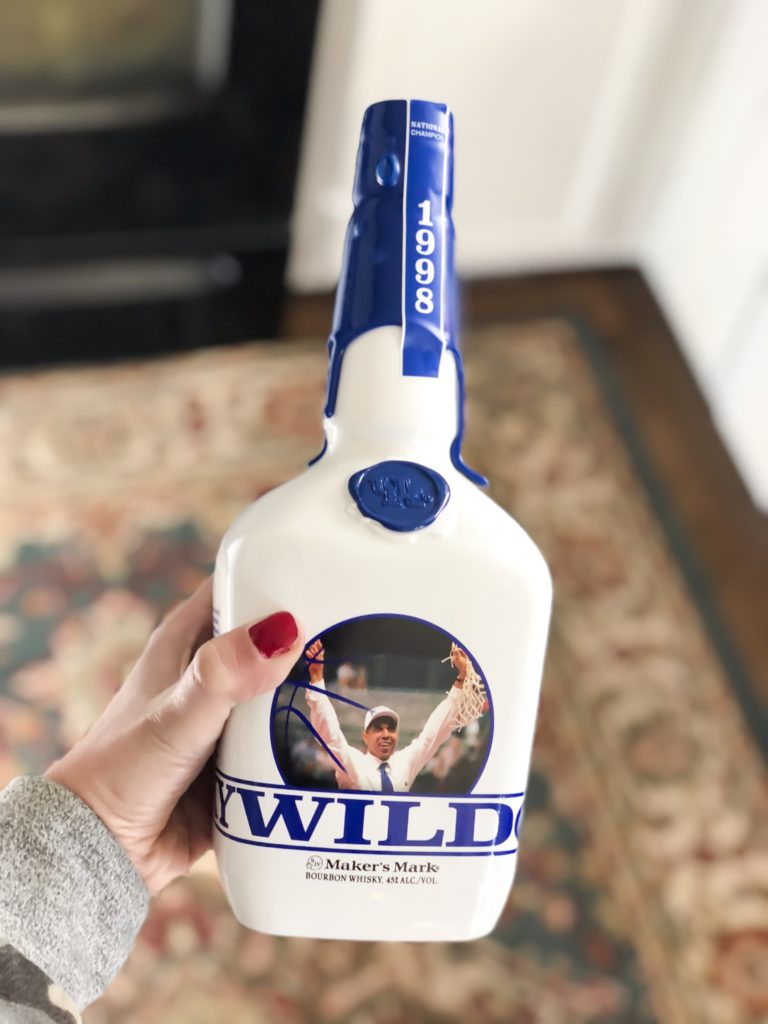 Did you get lucky and snag a bottle?