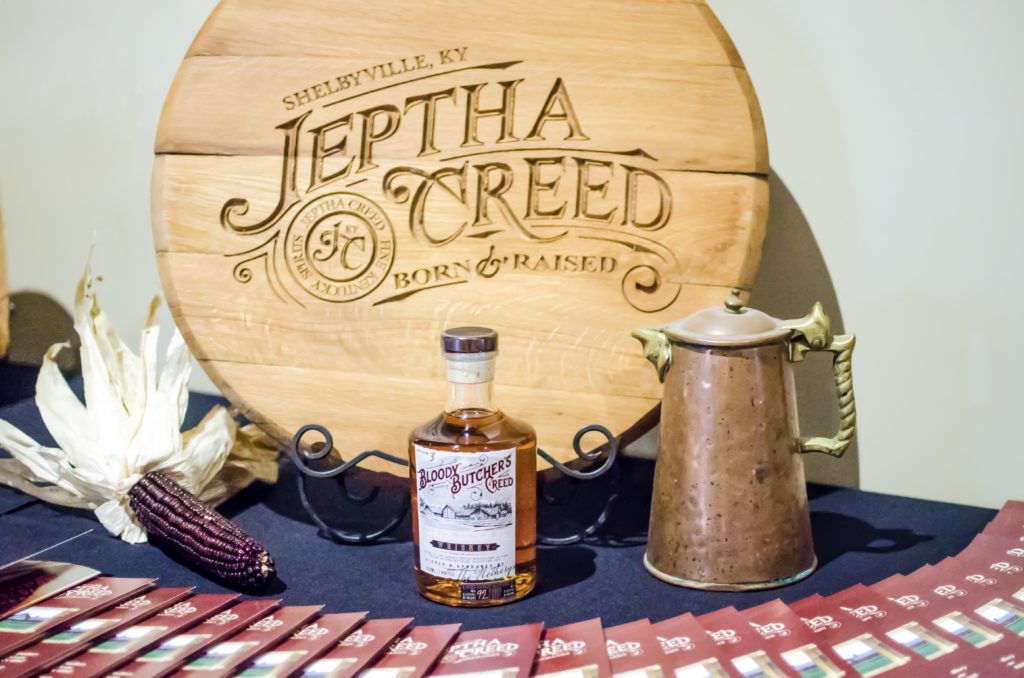 This post is in collaboration with Jeptha Creed. All of these opinions are entirely my own. Thank you for supporting brands and businesses that support Fabulous in Fayette!
I've been spending quite a bit of time at Jeptha Creed over the past couple of months. Seriously, it's just a fun place to visit and is only a short drive from Lexington (as well as Louisville). For those that don't know, Jeptha Creed is a craft distillery located in Shelbyville, Kentucky that specializes in bourbon, whiskey, vodka and moonshine. They also were the official vodka of the 2018 Kentucky Derby Festival.
In June alone, I was there three times! I got to attend the Jeptha Creed Games, which was part of the Kentucky Bourbon Affair, and I also got to work with the Shelby County Tourism Department (more to come soon!), and one of our stops was at Jeptha Creed. However, this time was like nothing I've ever experienced. I received an invite to attend this one-of-a-kind experience. Jeptha Creed hosted a very special event that was only for bloggers and influencers called the "Ground to Glass" Cocktail Class. This class was super unique in that we got to tour the farm and hand-pick our ingredients for the cocktails that we were going to make later that night.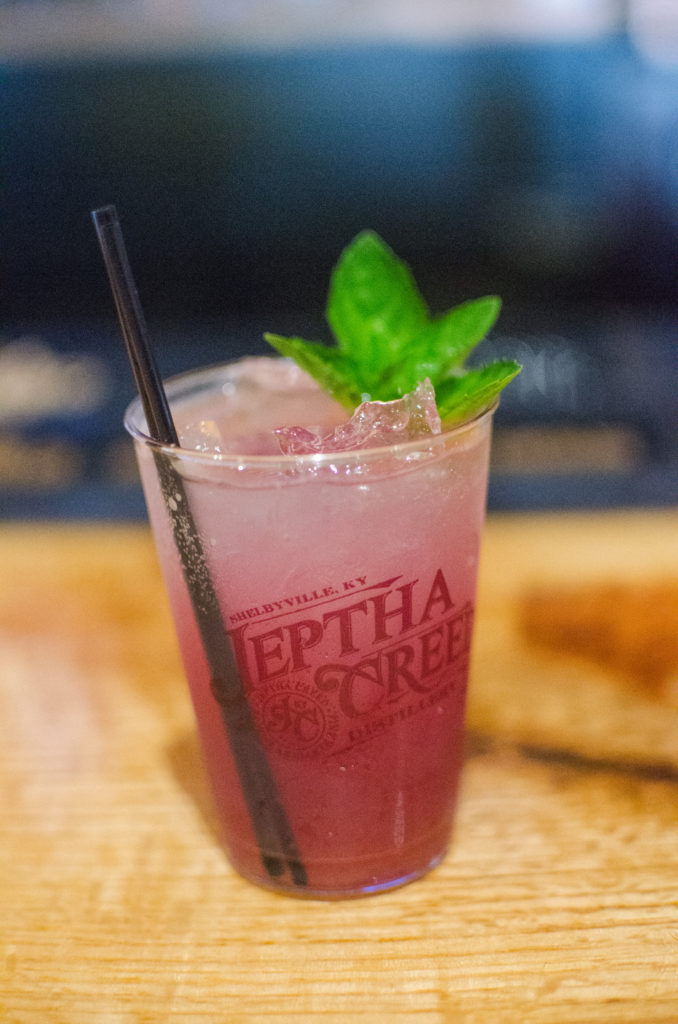 Our night started off with a welcome cocktail, the Bluegrass Belle, which is probably my favorite cocktail of theirs! The Bluegrass Belle is made with Jeptha Creed Blueberry Flavored Vodka!
[RELATED: Learning the Art of a Cocktail at Jeptha Creed Distillery]
While we were waiting for everyone to arrive, there were displays set up for three cocktails, Mint to Be Sour, Roseberry Mule, or the Apple Basil Spritzer. We were able to choose one of the three cocktail, and learn how to makeit. Each cocktail had its own unique recipe and ingredients list, so we knew which herbs to grab when we were on the farm. My husband came with me, so were were able to make two of the three! I chose to make the Roseberry Mule, and my husband decided to make the Mint to Be Sour.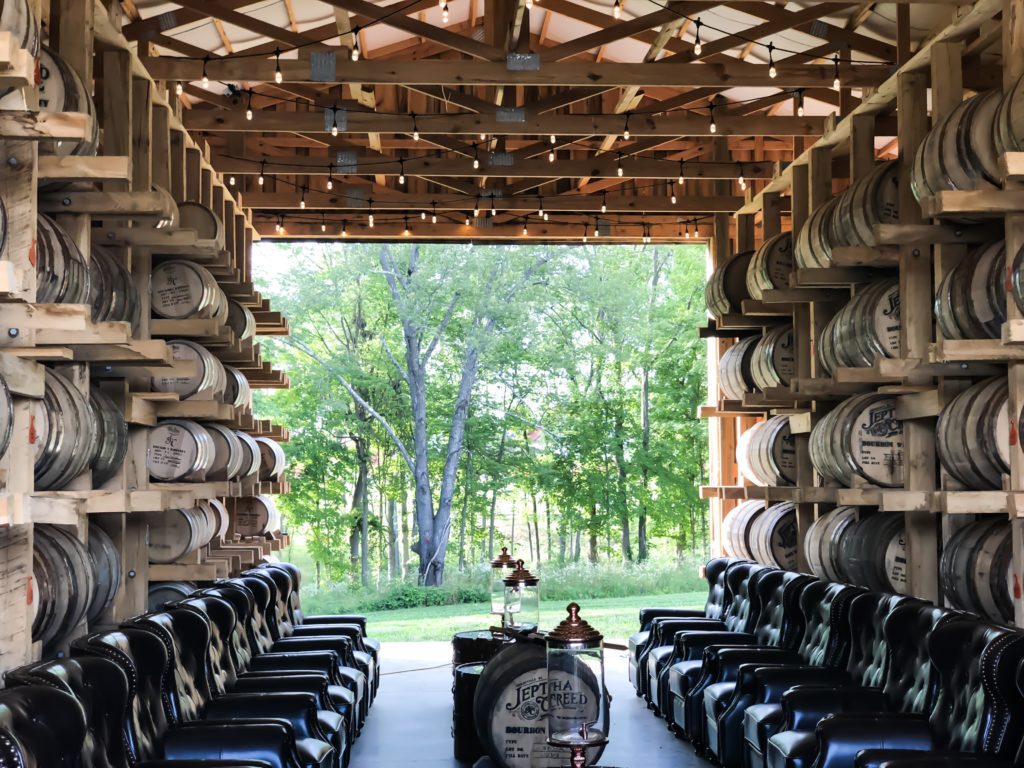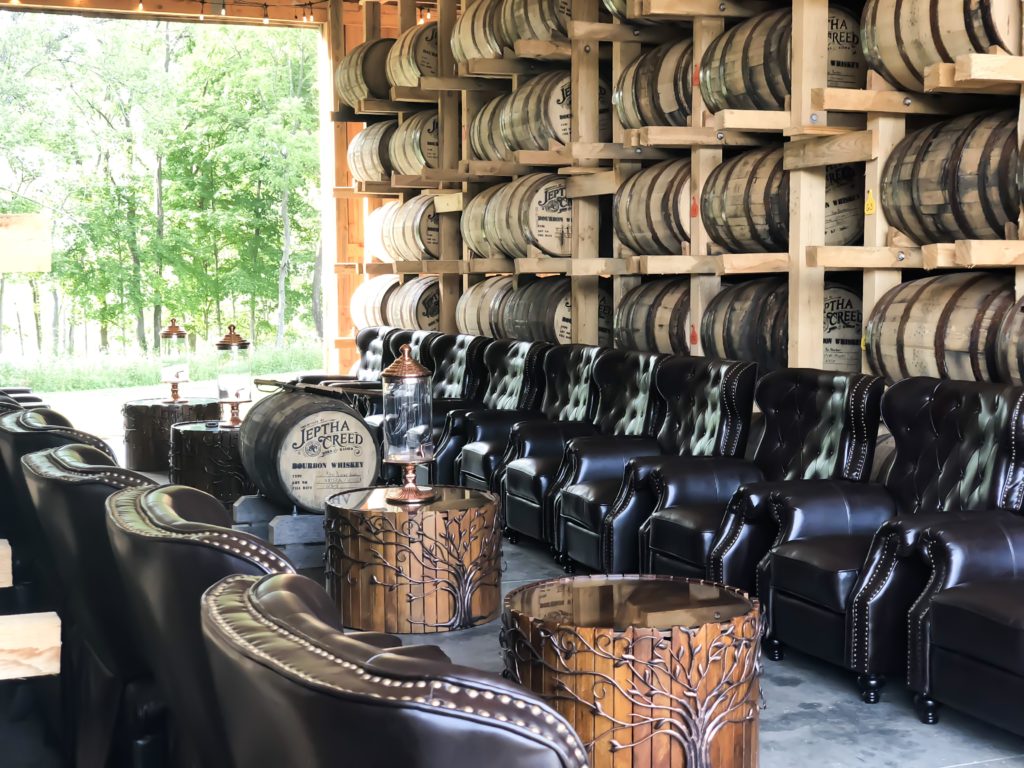 After introductions, we all took a bus to the part of the farm that had the herbs for our cocktails. Before we chose our herbs, we saw the bourbon barns on the property. Since Jeptha Creed is a pretty new distillery, they are still in the process of ageing and making bourbon (They have other spirits available for purchase such as moonshine and vodka! They are also currently working on a pawpaw brandy).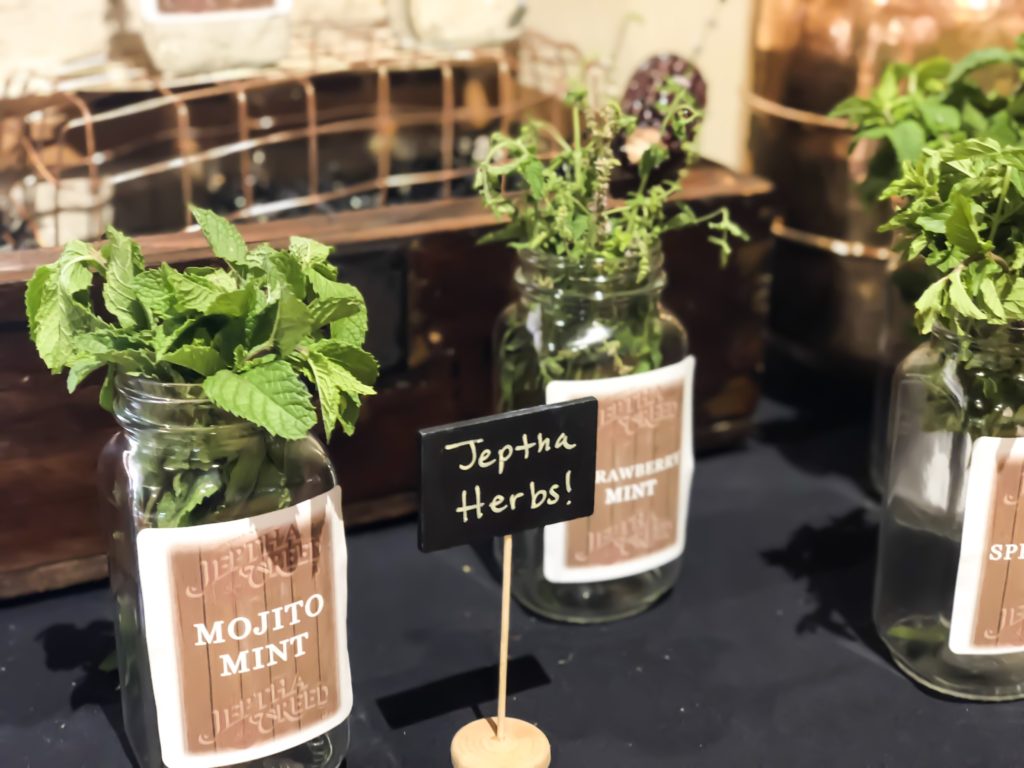 There were a variety of herbs to choose from. At Jeptha Creed, they have not one, not two, but six different types of mint on their farm, including:
Strawberry Mint
Chocolate Mint
Spearmint
Peppermint
Mojito Mint
Sweet Mint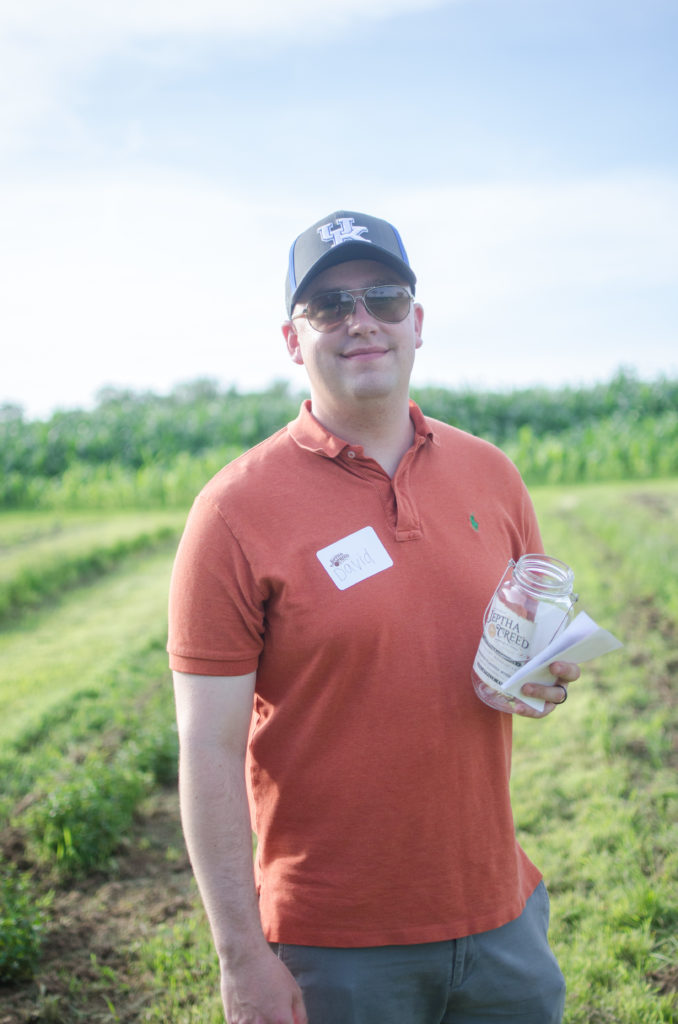 One of the cocktails called for mint, so we could have chosen any type that we wanted or a combination of the ones that were grown. Since my husband made the Mint To Be Sour cocktail, he chose to put the strawberry mint in it!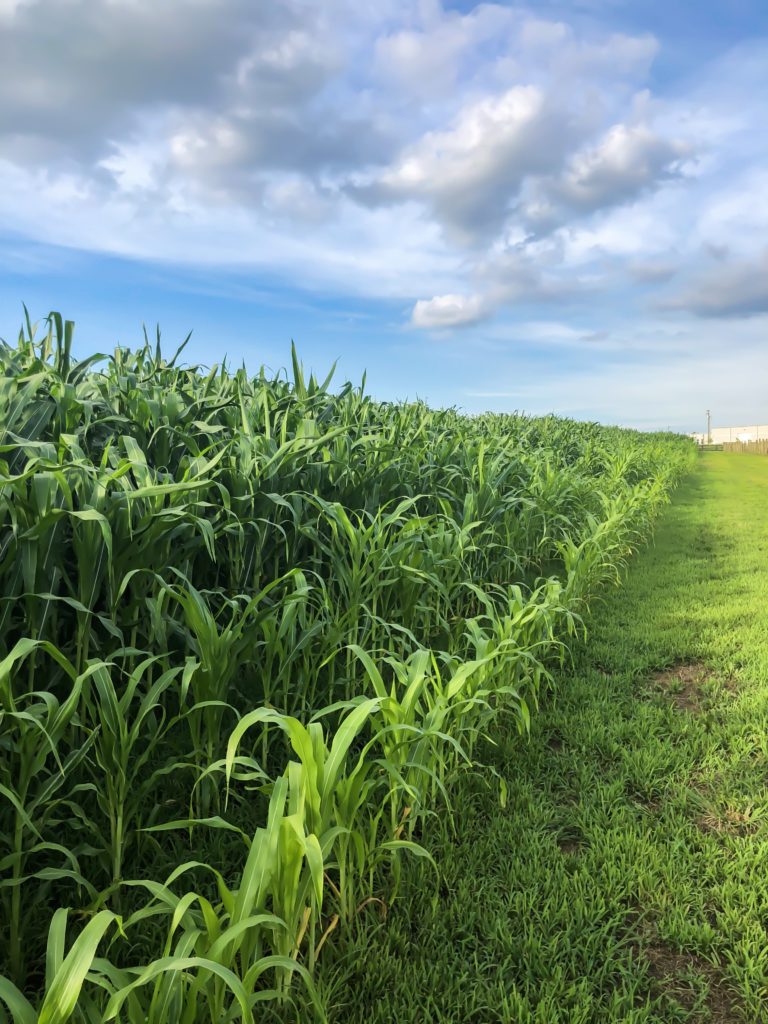 The owners of Jeptha Creed, the Nethery family, own about 1,000 acres throughout Shelby County. This includes both the distillery property and their home farm. The distillery property is on 64 acres and is covered in the crops that produce the grain, corn, fruits, and other ingredients that go into Jeptha Creed's vodka, whiskey, and moonshine. There are also many trees on the property that bear several different types of fruit, such as apples, pears, pecans, apricots, and cherries. But that's not all! There are rows and rows of budding raspberries, figs, kiwi, blackberries, blueberries, chocolate mint, peppermint, spearmint, strawberries, and basil—even beehives for honey.

How to Make the Apple Basil Spritzer:
Ingredients:
Basil
1 oz. Aperol
1 1/2 oz. Apple Vodka
1 oz. Simple Syrup
1/2 oz. Lime Juice
Directions:
Build in Shaker
Drop in Basil
Add 1 oz. Aperol
Add 1 1/2 oz. Apple Vodka
Add 1 oz. Simple Syrup
Add 1/2 oz. Lime Juice
Add Ice and Shake
Strain into a highball glass
Top With Soda Water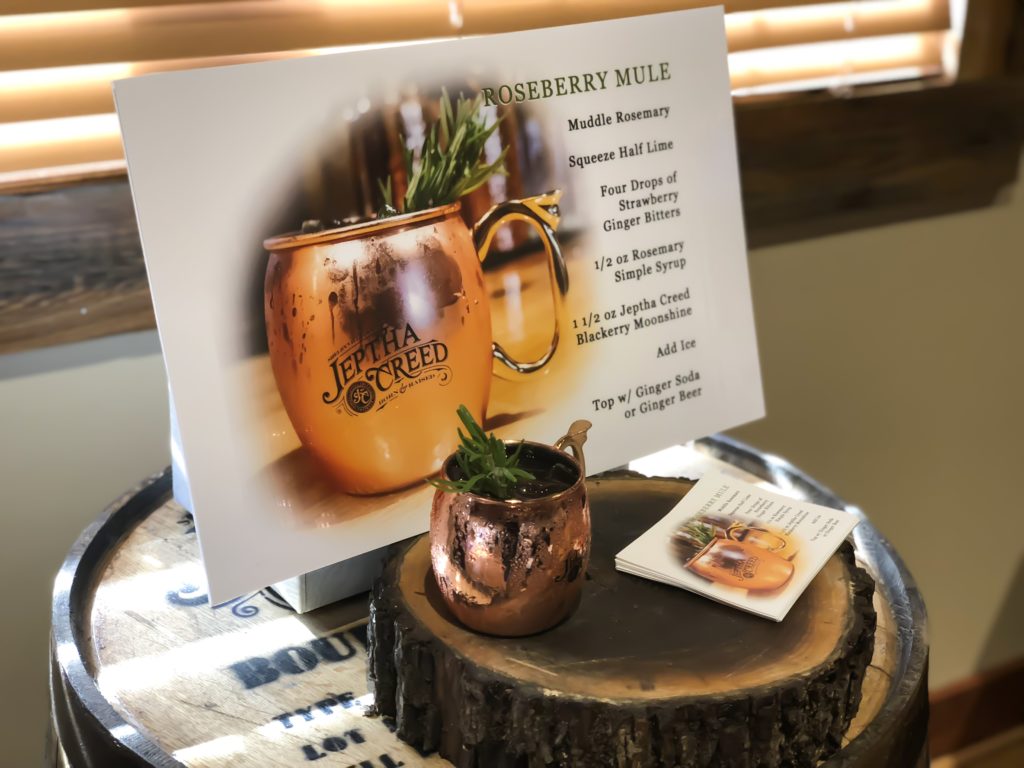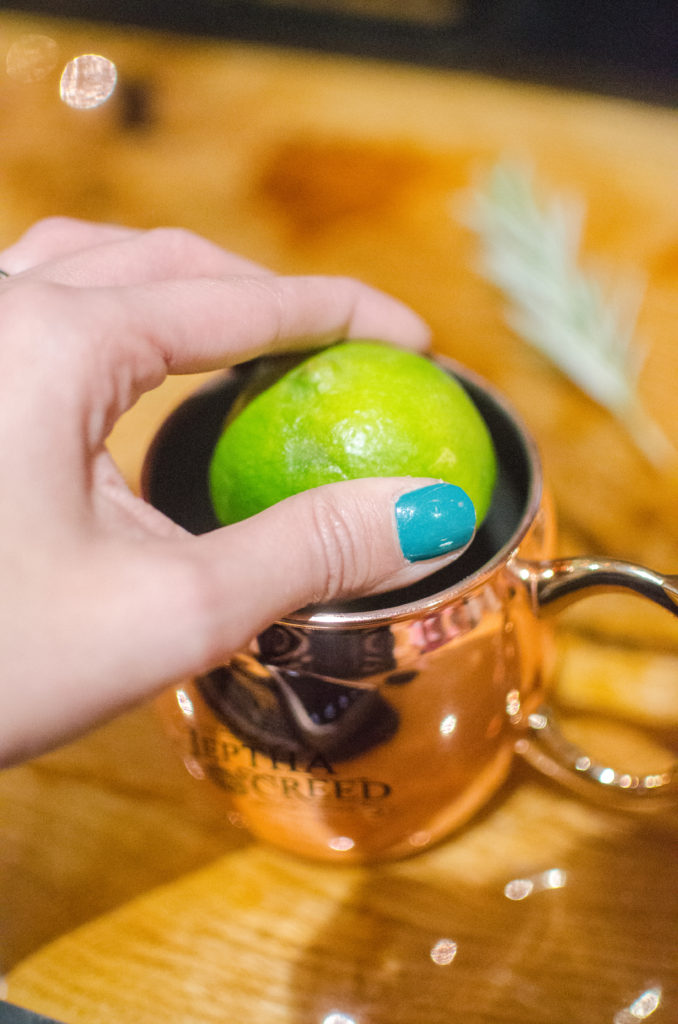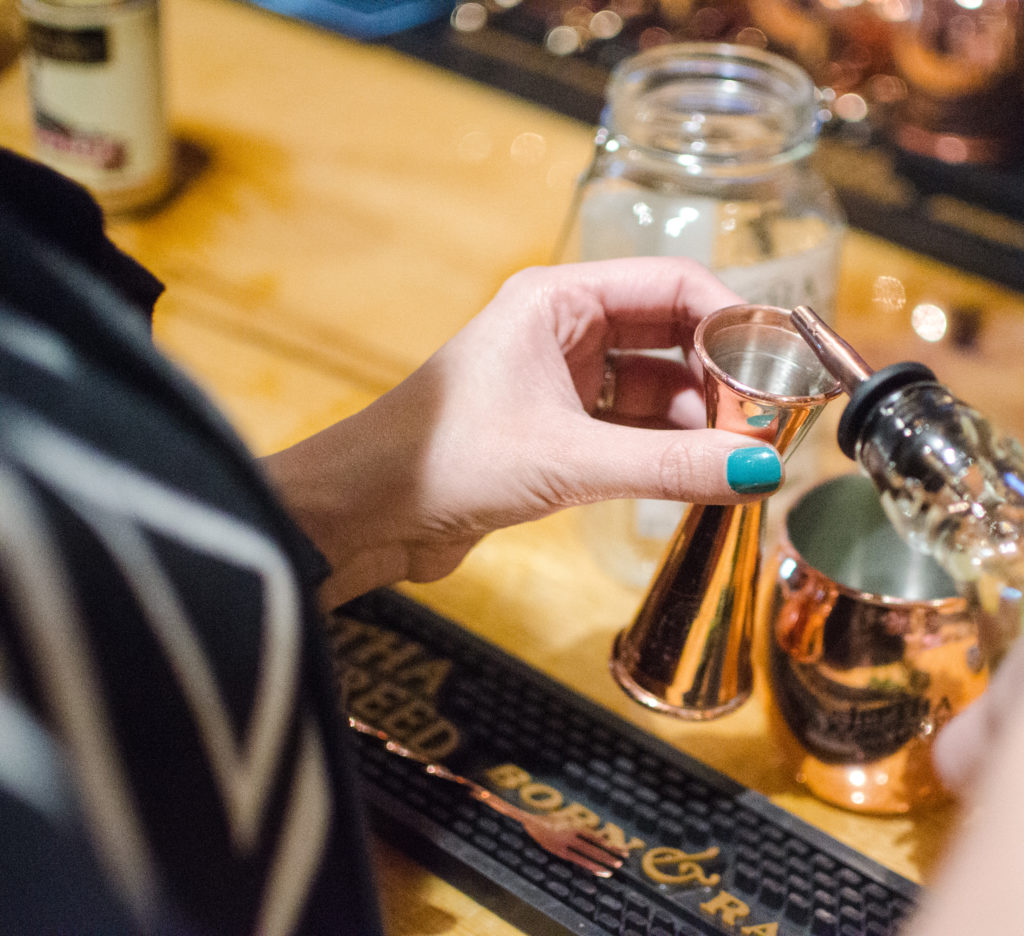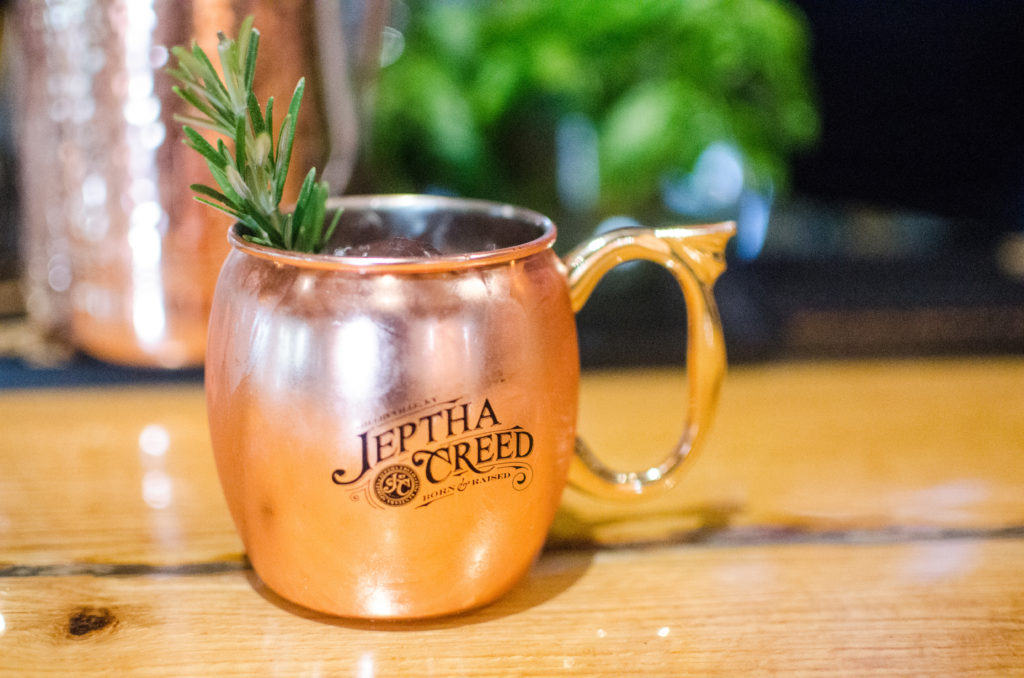 How to Make the Roseberry Mule:
Ingredients:
Rosemary
Fresh Lime
Strawberry Ginger Bitters
Rosemary Simple Syrup
Jeptha Creed Blackberry Moonshine
Ginger Soda or Ginger Beer
Directions:
Muddle Rosemary
Squeeze half of a lime
Add four drops of Strawberry Ginger Bitters
Add 1/2 oz. of Rosemary Simple Syrup
Add 1 1/2 oz. of Jeptha Creed Blackberry Moonshine
Add ice
Top with Ginger Soda or Ginger Beer
Garnish with Rosemary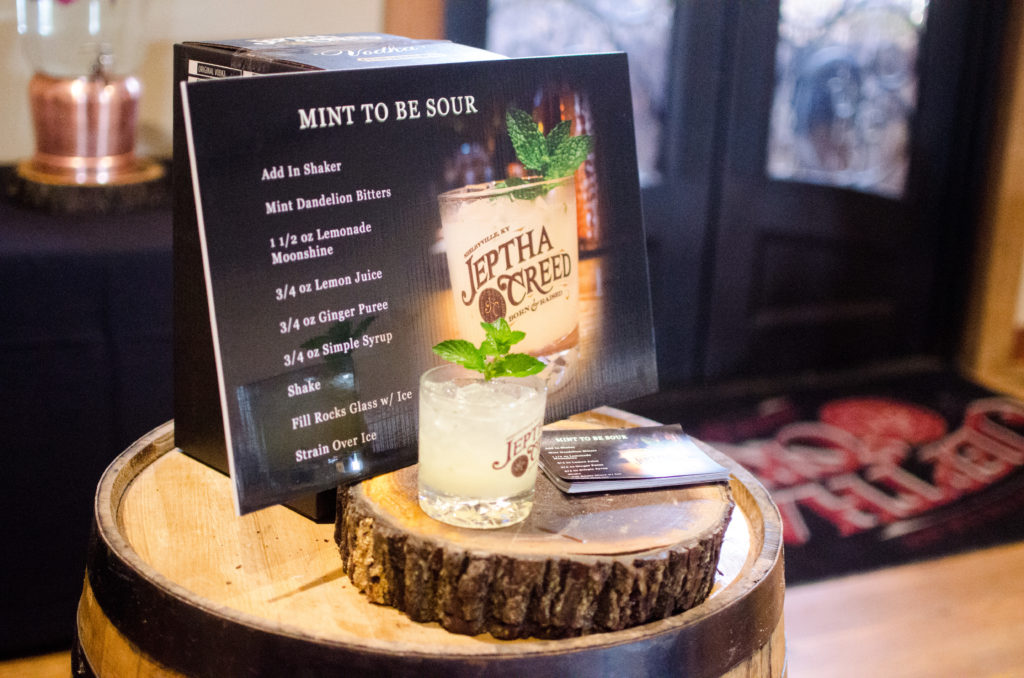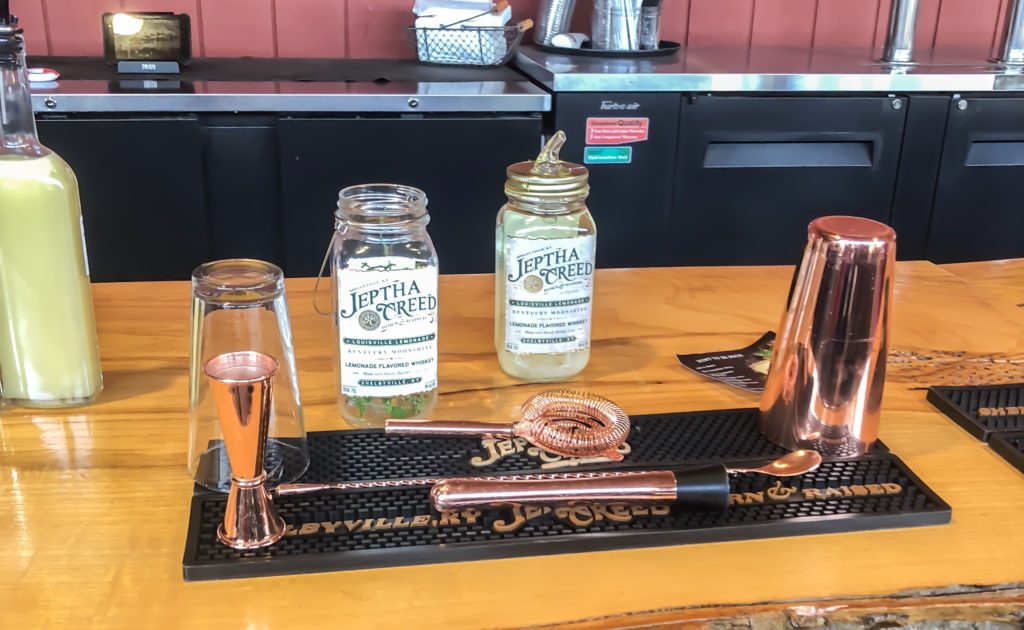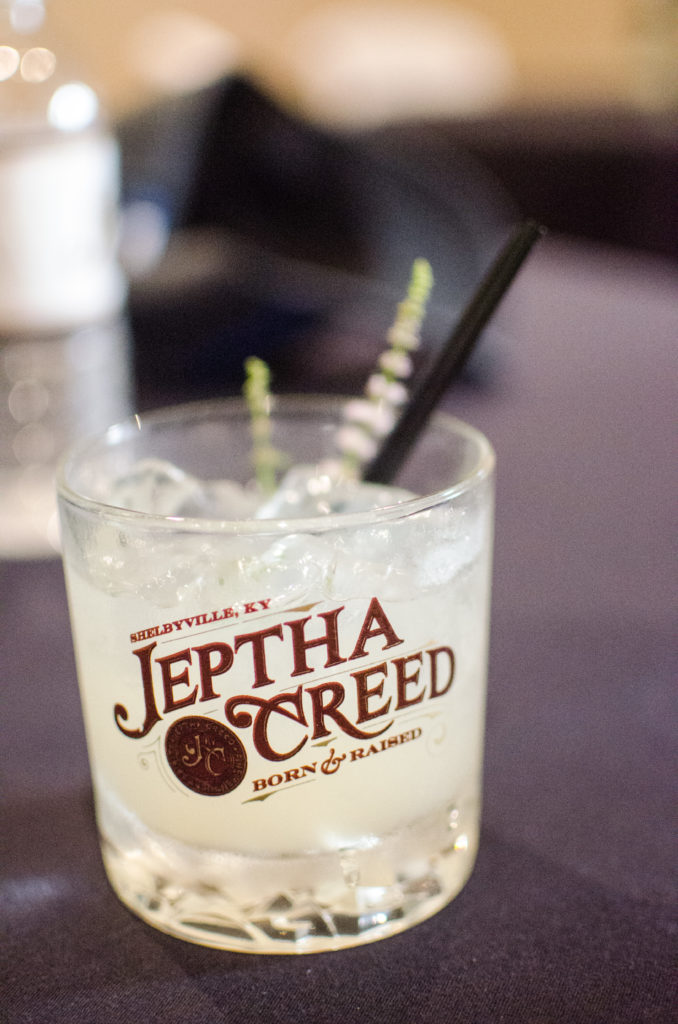 How to Make the Mint to Be Sour
Ingredients:
Mint
Dandelion Bitters
Jeptha Creed Lemonade Moonshine
Lemon Juice
Ginger Puree
Simple Syrup
Directions:
Add mint in shaker
Add Dandelion Bitters and muddle together
Add 1 1/2 oz/ of Jeptha Creed Lemonade Moonshine
Add 3/4 oz. of Lemon Juice
Add 3/4 oz. of Ginger Puree
Add 3/4 oz. of Simple Syrup
Shake
Fill rocks glass with ice
Strain over ice
Every time I've been to Jeptha Creed, I've been super impressed and always have the best time! I love the Southern hospitality and welcoming spirit that makes you feel like you are one of the family!
Have you been to Jeptha Creed before?