Oscar Diggs is a brand new restaurant that opened January of this year and is located on Restaurant Row in downtown Lexington. It's the newest gastropub to open in Central Kentucky. Oscar Diggs is the brainchild of Ralph Quillin's Rooster Brewing (which is located in Paris, Kentucky) and the Gastro Gnomes food truck guys, Andrew Suthers and Kyle Klatka. They've since parked the food truck and now are operating as a brick and mortar.
It took quite awhile for Oscar Diggs to find the perfect location to operate their restaurant. Then in the summer of 2015, Merit Furniture, the previous tenants of 155 North Limestone were moving to Seventh Street. Merit Furniture had been on North Limestone since 1956. Everything had fallen into place!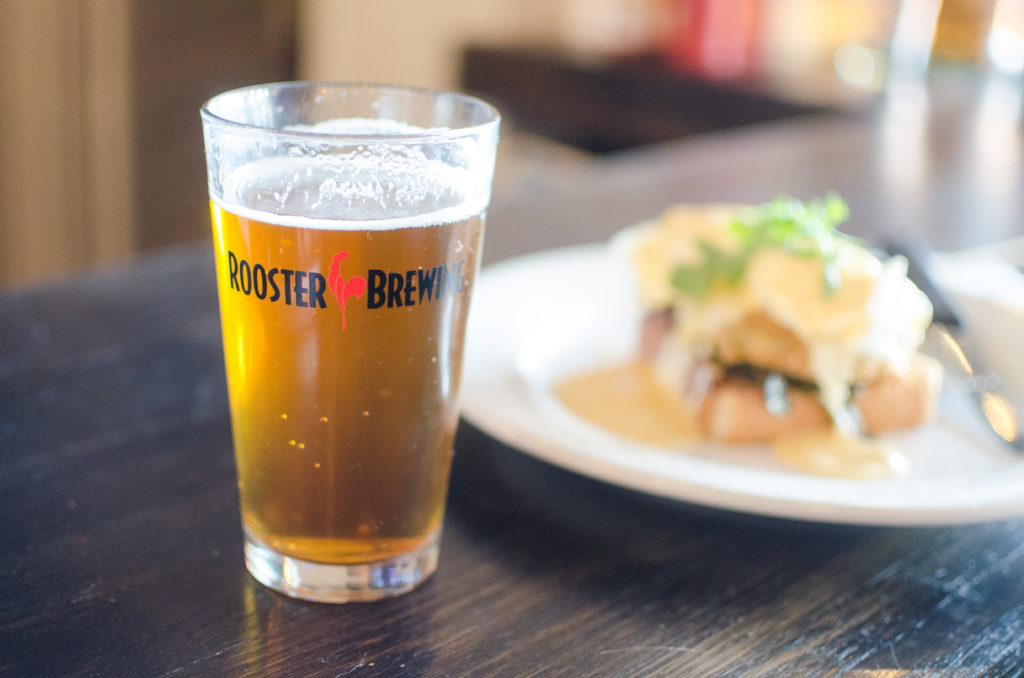 Some people may be wondering where the name Oscar Diggs came from? Well, Oscar Diggs was Professor Marvel in Kansas and became The Great and Powerful Oz in the Emerald City.
My husband and I went for brunch around the end of April, and we plan on going back soon to try one of their burgers, because I've heard nothing but good things!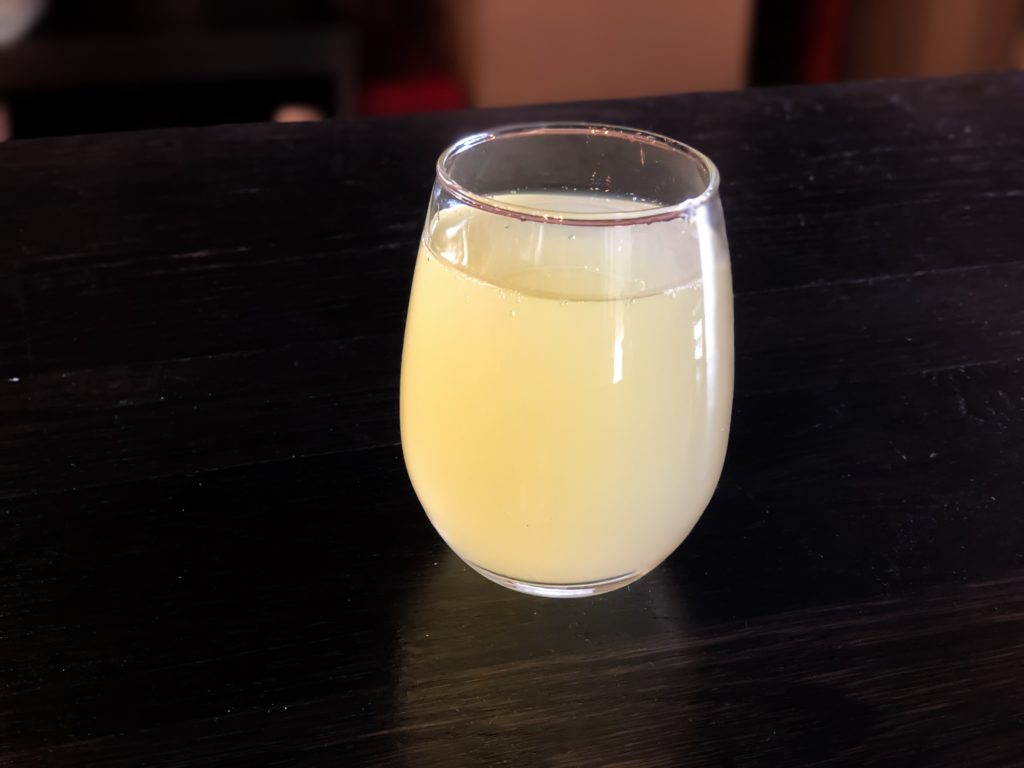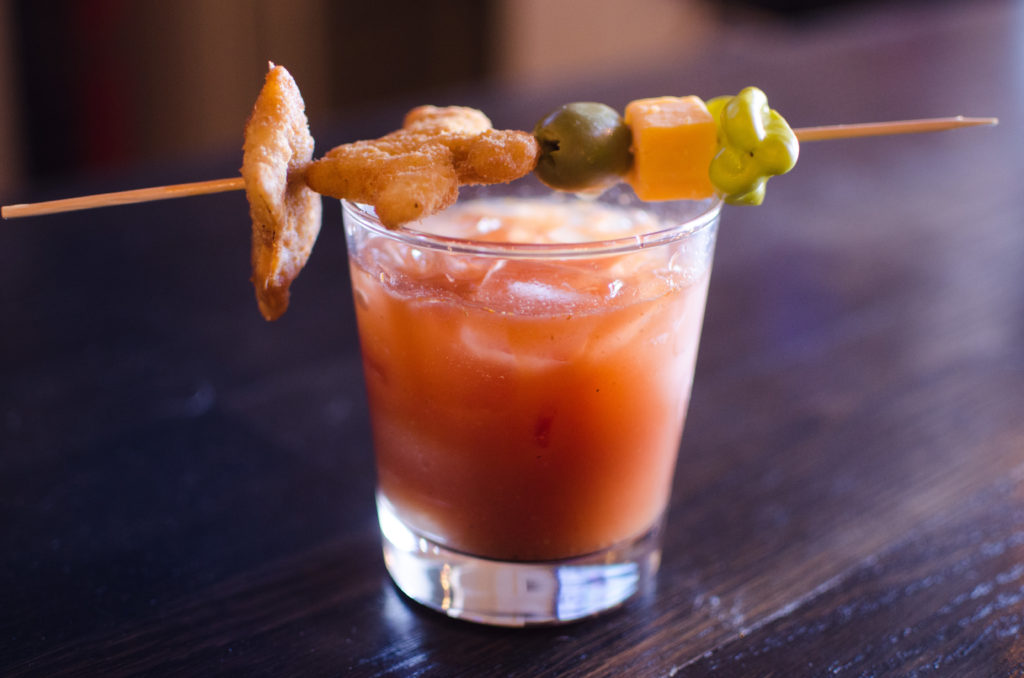 We went on a Sunday to we could have the brunch options as well. How could you say no to brunch?!?  When we first arrived we got a drink at the bar. I went with a Mimosa and my husband ordered a Bloody Mary. It came topped with a pizza roll and a dinosaur chicken nugget. How neat is that?!
We both went ordered brunch instead of a burger this time.  I'm always craving brunch in the mornings on the weekend. I went with the Strawberry French Toast. It was topped with chocolate mousse and served with a side of bacon and potatoes. The portions were large, but I'm not complaining! I ate every bite! It was absolutely delicious! Usually for brunch, I'm always asking myself, "Sweet or savory?' With this dish, I satisfied both of those cravings!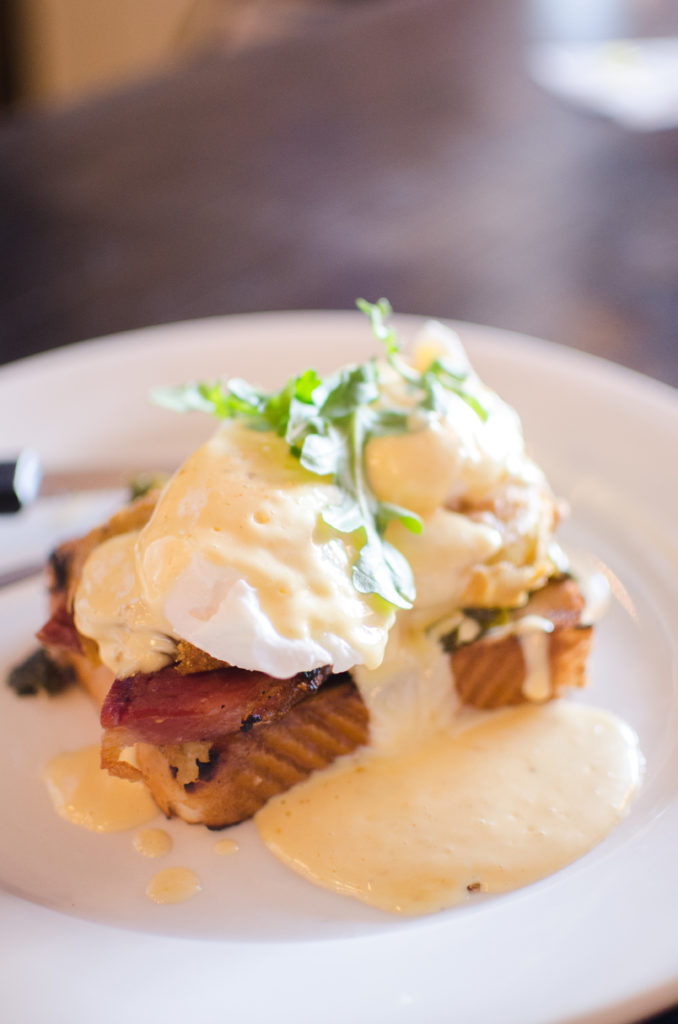 My husband ordered one of the other brunch dishes, which was Country Benedict. It came with a fried green tomato, eggs, country ham, greens, and cajun hollandaise. My husband said it was the best Eggs Benedict that he had ever eaten!
What happens when a brewery @RoosterBrew and a food truck @eatwelldiehappy combine forces? You get the newest gastropub to hit Lexington - @Oscar__Diggs!!
Click To Tweet
One of the things on their menu that stays the same is the 'Merican Burger and the Thorogood. The 'Merican burger has lettuce, tomato, and onion, as well as 'Merican cheese and a pickle. The Thorogood is one burger with cheese, one shot, and one beer.
Their menu only has a few items, but everything is bound to be delicious! Oscar Diggs usually has about two appetizers, four burgers, and two to four entrees. Sometimes they have an option for a sandwich, salad, or dessert. Be sure to look at their facebook page for their menu for the week. Oscar Diggs's Menu changes every Tuesday!
I think it's so cool that two businesses collaborated together to make one new brand!
Address:
155 North Limestone, Lexington, Kentucky 40507
Hours of Operation:
Monday: CLOSED
Tuesday – Thursday: 11 am to 11 pm
Friday – Saturday: 11 am to 12 am
Sunday: 11 am to 8 pm
Note:
Be sure to check out their facebook page to see their menu
Every Tuesday their menu changes!
On Sunday, their brunch options are announced
Be sure to check them out and support a local business!