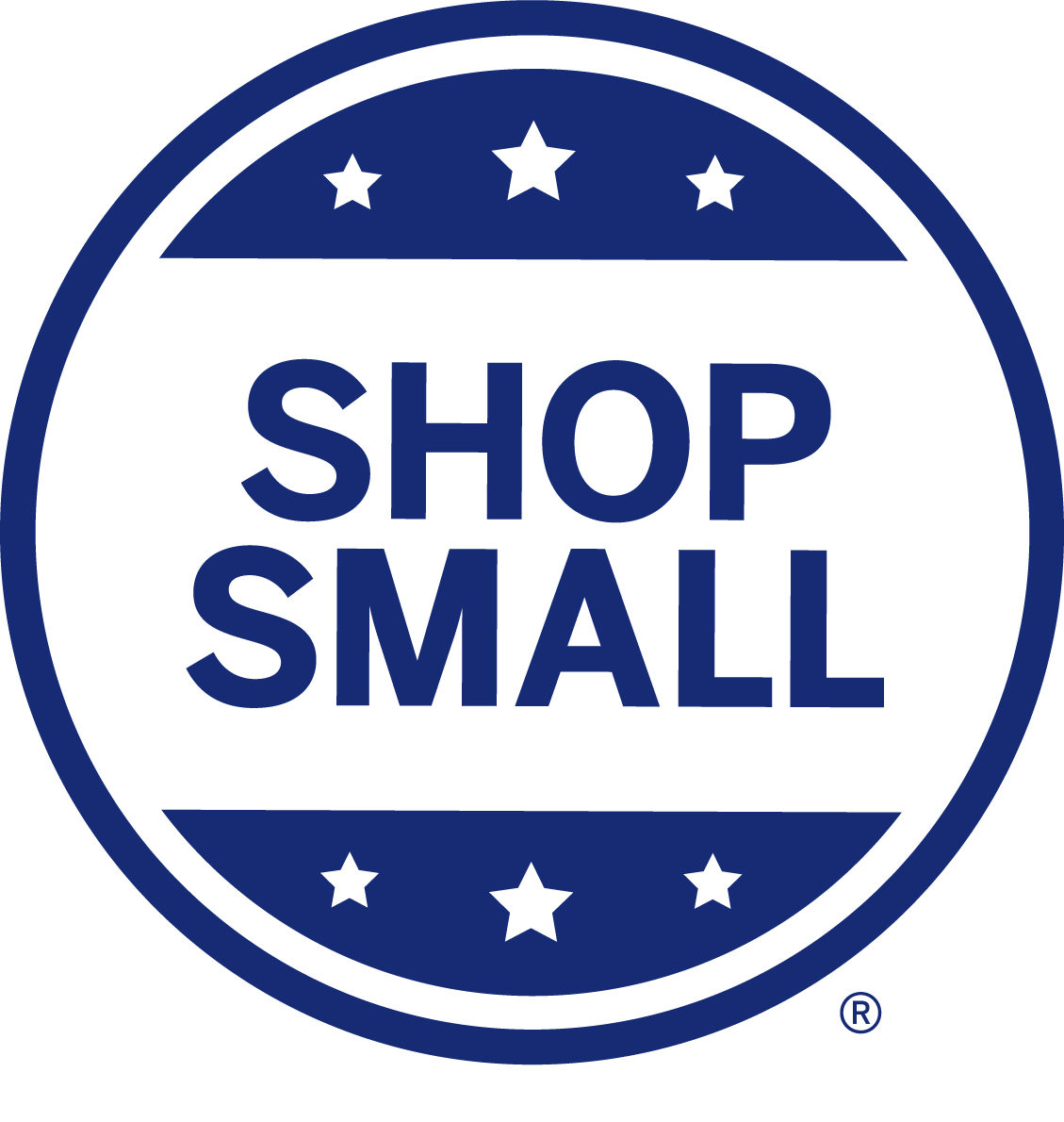 Small Business Saturday was first observed in the United States on November 27, 2010. As you know, the Friday following Thanksgiving is Black Friday and the following Monday is Cyber Monday. These two days feature heavily big box retail stores, as well as e-commerce stores. However, Small Business Saturday encourages consumers to shop at locally owned brick and mortar businesses and small businesses.
American Express actually created the first event and publicized the initiative using social media, as well as advertising. You can use the hashtags #smallbusinesssaturday and #smallbizsaturday on social media networks, such as twitter and instagram.
I figured I would list a few of my favorite businesses in Lexington, Kentucky in hopes of encouraging y'all to shop local! It would be impossible to list every single one of my favorites, but I shared some that I think you all will love!
"When you shop small, you are backing the small businesses that strengthen and diversify our communities."

-Elizabeth Rutledge, Chief Marketing Officer at American Express
Small Business Saturday: Lexington, Kentucky Edition
Food & Restaurants – Lexington, Kentucky:
1. Carson's: Hip speakeasy with TVs and outdoor seating serving pub grub with a gourmet twist and creative cocktails. Located at: 362 East Main Street, Lexington, Kentucky 40507. What to order: Chicken and Waffles (sweet version) – Brunch.
2. Pasta Garage: Housemade pasta dishes with carefully sourced ingredients served at the counter in a stylish venue. Located at: 962 Delaware Avenue, Lexington, Kentucky 40505. What to order: Arancini.
3. Lockbox: Swanky, modern bar and restaurant featuring elevated Southern eats such as smoked grits and local carp. Located at: 167 West Main Street, Lexington, Kentucky 40507. What to order: Tater Hunks or the Fall Cabornara.
4. Corto Lima: Imaginative, eclectic Latin-inspired dishes by an acclaimed chef in a cozy space. Located at: 101 West Short Street, Lexington, Kentucky 40507. What to order: papas en la latta.
5. Shamrock's: Neighborhood joint offering Irish-inspired pub grub, a big selection of draft beers and trivia nights. Located at: 4750 Hartland Parkway, Lexington, Kentucky 40515 and 154 Patchen Drive, #87, Lexington, Kentucky 40517. What to order: Irish Nachos.
6. Oscar Diggs: Farm to table meals meet craft beer. Rooster Brewing (Paris) and Gastro Gnomes (Lexington) join forces for a totaly NEW Gastro and Brew Pub experience. Located at: 155 North Limestone, Lexington, Kentucky 40507. What to order: a burger!
7. Malone's: Named one of the Great Steak Houses of North America, Malone's is Lexington's premier steakhouse. Less than two percent of beef processed in the world is rated as "prime beef." Malone's is pleased to offer the widest selection of fresh, hand-cut USDA Prime steaks. In addition to their steak selection, the diverse menu offers something for everyone. Enjoy freshly made salads, fresh fish and seafood selections, sandwiches, house favorites and seasonal chef features. Malone's is the perfect destination for lunch or dinner with family and friends, professional meetings, and celebrations. Malone's has been celebrating meals and milestones since 1998. Located at: Malones – Lansdowne, 3347 Tates Creek Road, Lexington, Kentucky, 40502; Malone's – Hamburg, 1920 Pleasant Ridge Drive, Lexington, Kentucky 40509; Malone's – Palomar, 3735 Palomar Centre Drive, Lexington, Kentucky 40513. What to order: Baked Potato Fondue.
8. OBC Kitchen: Stylish restaurant offering updated Southern fare, craft beer and an extensive bourbon list. Located at: 3373 Tates Creek Road, Lexington, Kentucky 40502. What to order: Bacon in a Glass, Chicken In Country Biscuits, Short Rib Mac and Cheese, or the Kentucky Kitchen Hot Brown.
9. Saul Good: "From scratch" kitchen serves up farm fresh salads, delicious warm sandwiches, gourmet burgers, hand tossed pizzas and features a signature chocolate bar. Located at: 1808 Alysheba Way, Lexington, Kentucky 40509; 3801 Mall Road, Lexington, Kentucky 40503; 123 North Broadway, Lexington, Kentucky 40507. What to order: Pimento Chicken Sandwich. If you like to drink, order The Lexington or it may be called The Lexingtonian (I can't remember which?!).
10. Crank and Boom: Eclectic flavors and homemade waffle cones draw crowds to this ice cream spot in industrial–chic digs. Located at: 1210 Manchester Street, Lexington Kentucky 40504 and 119 Marion, Lexington Kentucky 40517. What to order: Blueberry Lime Cheesecake and check out their Small Batch Fridays every Friday for a very limited edition flavor!
11. Mancino's: Italian food at its best, fresh bread baked daily and a very relaxed environment to enjoy with your family! Located at: 1590 Leestown Road #2057, Lexington, KY 40511. What to order:
12. DV8 Kitchen: DV8 Kitchen is a fast-casual restaurant and bakery designed to deliver fresh, all natural, delicious food, while building relationships with their employees. Located at: 867 South Broadway #140, Lexington, Kentucky 40504. What to order: Orange Marmalade Chicken.
13. Spotz Gelato: Handcrafted, small batch gelato and sorbet in scoops, shakes, sammies, floats, sundaes, and affogatos. They also offer housemade cones and cookies. Located at: 128 North Broadway, Lexington, KY 40507. What to order: Banana Pudding Gelato.
14. North Lime Coffee & Donuts: Life changing donuts. Professionally crafted espresso drinks. Locally roasted coffee. All fresh and prepared on site. Located at: 575 North Limestone, Lexington, Kentucky 40508 and 3101 Clays Mill Road #300a, Lexington, Kentucky 40503. What to order: Keep an eye out for the Loaded Potato Donut!
15. Ramsey's: Ramsey's, with four Lexington area diners, is a Kentucky tradition. Opened in 1989 Ramsey's has become the home of Kentucky cooking featuring "meat and three" (choice of 13 country style entrees combined with a choice of three out of 23 fresh veggies). Located at: Ramsey's – Zandale, 151 West Zandale, Lexington, Kentucky 40503; Ramsey's – Tates Creek, 4053 Tates Creek Center, Lexington, Kentucky 40517; Ramsey's – Andover, 3090 Helmsdale Drive, Lexington, Kentucky 40509; Ramsey's – Harrodsburg Road, 4391 Harrodsburg Road, Lexington, Kentucky 40513. What to order: The Traditional Ramsey's Breakfast or the Meat & Three.
16. Goodfella's: Pizza is what they do…and they pride ourselves on staying true to our New York roots! They believe that everyone should experience the culture of an independent business focused on family and community. Not only do they have a passion for pizza and bourbon, they have passion for our customers. Located at: Goodfella's – Mill Street, 110 North Mill Street, Lexington, Kentucky 40507; Goodfella's – Distillery District, 1228 Manchester Street, Lexington, Kentucky 40504. What to order: a slice of pepperoni pizza.
"Behind every small business, theres's a story worth knowing. All the corner shops in our towns and cities, the restaurants, cleaners, gyms, hair salons, hardware stores -these didn't come out of nowhere"

– Paul Ryan
Shopping – Lexington, Kentucky:
1. Street Scene Vintage: Street Scene is a vintage store with an affinity for funky goodies from the 50s, 60s & 70s! Located at: 2575 Regency Road, Lexington, Kentucky 40503
2. Kentucky Branded: Built on Kentucky State Pride, they offer one of a kind KY state, Makers Mark, and KSR apparel, mugs, hats and merchandise for men, women and children. Located at: 3801 Mall Road #105, Lexington, Kentucky 40503.
3. Joseph-Beth Booksellers: Over the last 25 years we've played a significant cultural role as a major bookseller, hosting more bestselling authors, celebrities, public figures and politicians than any other local organization. They believe that reading and learning enlarges a person's heart, broadens their perspective and sharpens their ability to think. Located at: 161 Lexington Green Circle B, Lexington, Kentucky 40503.
4. Henderson Music: Henderson's Piano & Clock Galleries is the authorized dealer for Baldwin, Ritmuller, Pearl River, PianoDisc & QRS player systems. Along with a famous collection of the world's finest clocks – Howard Miller. Located at: 3100 Old Todds Road #130, Lexington, Kentucky 40509
5. Kentucky for Kentucky: Their mission is to engage and inform the world by promoting Kentucky people, places, and products and to kick ass for the commonwealth! Located at: 720 Bryan Avenue, Lexington, KY 40505 and 119 Marion, Suite 140, Lexington, Kentucky 40517.
6. Liquor Barn: Serving Kentuckians for 30 years, Liquor Barn offers the largest selection of beer, wine and spirits in the state. Customers can find products from around the world along with a wide variety of local brands including more Kentucky Proud™ designated food and drinks than any other retailer. Located at: Liquor Barn Express Chevy Chase – 866 East High Street, Lexington, Kentucky 40502; Liquor Barn Express Versailles, 2005 Versailles Road, Lexington, Kentucky 40504; Liquor Barn Express North Broadway, 1601 North Broadway, Lexington, Kentucky 40505; Liquor Barn Beaumont, 921 Beaumont Centre Parkway, Lexington, Kentucky 40513; Liquor Barn Richmond Road, 3040 Richmond Road, Lexington, Kentucky 40509; Liquor Barn Hamburg, 1837 Plaudit Place, Lexington, KY 40509.
7. Paxton Home: Paxton Home offers a Warehouse Sale Event one weekend each month. They source quality furniture and home decor from vendors at the largest US Furniture Markets. No two sales are ever the same because our inventory is always changing. Located at: 973 Beasley Street, Suite 120, Lexington, Kentucky 40509.
"Every time you pick up a coffee at your local café, grab lunch at the mom-and-pop shop, or buy a new bag from a local store, you're making an impact in your community. In fact, for every dollar spent at a small business in the U.S., approximately 67 cents stays in the local community."

– Source
Artists and Makers – Lexington, Kentucky:
1. Kayla Weber Nord: Kayla is a local artist that paints many vibrant Kentucky scenes, horses, flowers and abstracts in a mixture of realism and impressionism.
2. MOCOCO: Using found objects, vintage fabric, discarded books, broken jewelry, and other reclaimed materials, she creates transformational designs that breathe new life and meaning into everyday experiences.
3. Amanda Hacker Photography: Amanda Hacker is a lifestyle photographer here in Lexington, Kentucky. She also does newborn and wedding photography. You can see her work: HERE.
4. Board and Brush Lexington: They are your place to build DIY on-trend, farmhouse-classic, inspirational pieces of décor for your home, office or cottage. Located at: 4383 Old Harrodsburg Road, Suite 170, Lexington, Kentucky 40513.
"Over the years, Small Business Saturday spending has now reached a reported estimate of $103 billion since the day began in 2010 — that's $103 billion over 9 days alone!" –Source
Beauty – Lexington, Kentucky:
1. DryBar: No cuts and no color, just blowouts! Choose styles such as the Old Fashioned, Straight Up, Manhattan, Cosmo, Mai Tai, Cosmo Tai, Southern Comfort, and many more! Located at: 836 Euclid Avenue, Suite 101, Lexington, Kentucky.
2. The Nail Shop: The Nail Shop is a brand new nail shop located in Brannon Crossing. They do SNS (aka dip) and gel, and also specialize in nail designs. This is the nail shop that I go to and I go every 3-4 weeks! Located at: 213 East Brannon Road, Nicholasville, Kentucky.
3. Kristin Newby Hair: This is my hair stylist who does my hair. She's amazing! She is located near Fayette Mall and specializes in balayages.
4. Waldman Schantz Turner: They specialize in facial plastic surgery, plastic (aesthetic) surgery and cosmetic services expertise, and an unique approach to optimize your desired cosmetic goals. With combined expertise of more than three decades, they have thousands of satisfied patients. Located at: 3288 Eagle View Lane, Suite 300, Lexington, Kentucky 40509.
5. Fizz Facial Bar: This is a relatively new business that opened up in Brannon Crossing earlier this year. They offer express treatments with no downtime. The treatments are affordable and designed to have you in and out in about 30 minutes! Located at: 111 Cynthia Drive, Nicholasville, Kentucky.

Be sure to "Shop Small" this Saturday (as well as the other 364 days out of the year!)