This post is in collaboration with Jeptha Creed. All of these opinions are entirely my own. Thank you for supporting brands and businesses that support Fabulous in Fayette!
About a month ago, I was invited to attend the Jeptha Creed Games at Jeptha Creed Distillery. The Jeptha Creed Games was one of the many exclusive events that was a part of the Kentucky Bourbon Affair. Well, last week was the big day and when all the fun began! Jeptha Creed is located only 45 minutes away from Lexington.
The Kentucky Bourbon Affair™ is an intimate six-day exploration into the Kentucky's signature spirit with more than 40 events featuring behind-the-scenes tours, private barrel selections and specialty programs at the world's most iconic distilleries and famous Louisville hotspots. You can go behind the scenes at the world's most iconic bourbon distillers or sample rare bourbons or even hand-pick your own private barrel selections. You can walk in the footsteps of bourbon legends. In addition to all of that, you can celebrate bourbon culture and cuisine with top chefs, bourbon barons, and world-class mixologists.
The Kentucky Bourbon Affair™ is a major festival in Kentucky. It's so popular that many of the key events sold out months and months in advance. As we all know, Kentucky has perfected the timeless art behind this mellow, amber nectar – and the Kentucky Bourbon Affair™ is the only place where you can experience its elegance first-hand.
Sadly, it's over for this year, but now that you know about it, you can mark it on your calendars for next year!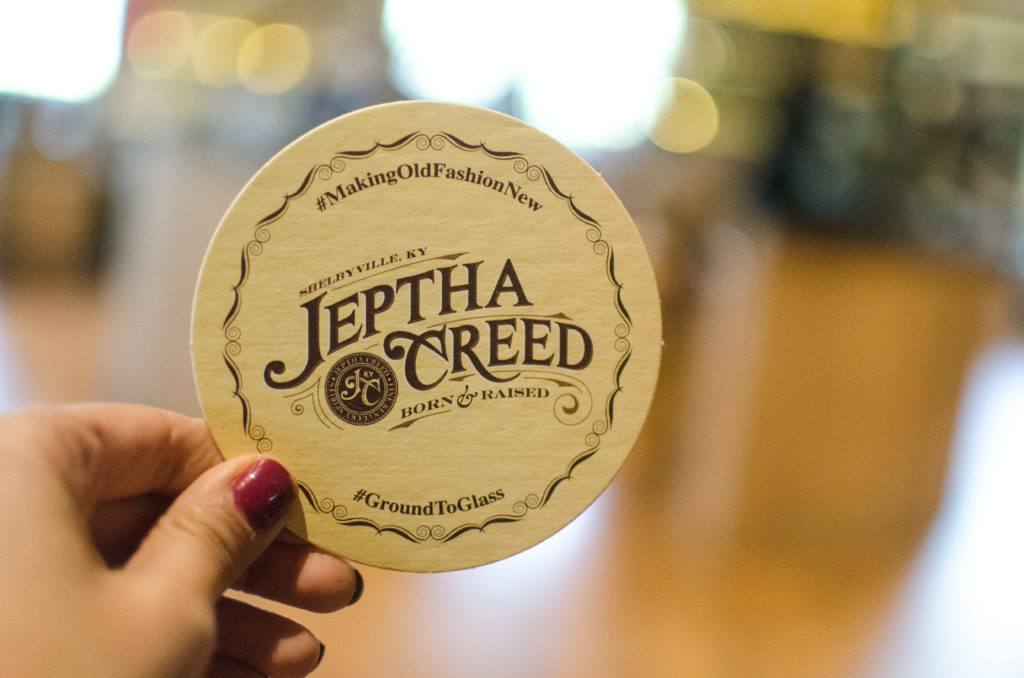 One magical week. One historic place. The one, true, authentic home of Bourbon – Kentucky.
"The Kentucky Bourbon Affair celebrates the homegrown allure and authenticity of Kentucky Bourbon, and you can't get more genuine than Kentucky Proud. We're honored to feature Kentucky Proud products again this year." – Eric Gregory, President of the Kentucky Distillers' Association
For those that don't know, Kentucky Proud is the official state marketing program for farm products raised, grown or processed by Kentuckians. It is administered by the Kentucky Department of Agriculture and involves more than 7,000 farmers, retailers, restaurants, school, markets and parks. The Kentucky Distillers' Association was founded in 1880 and is the historic voice for Kentucky's signature Bourbon and distilled spirits industry.
"The Kentucky Bourbon Affair gives Bourbon lovers the opportunity to immerse themselves in Kentucky's signature beverage and pair it with fresh, delicious Kentucky Proud foods while supporting our hardworking grain farmers." Agriculture Commissioner Ryan Quarles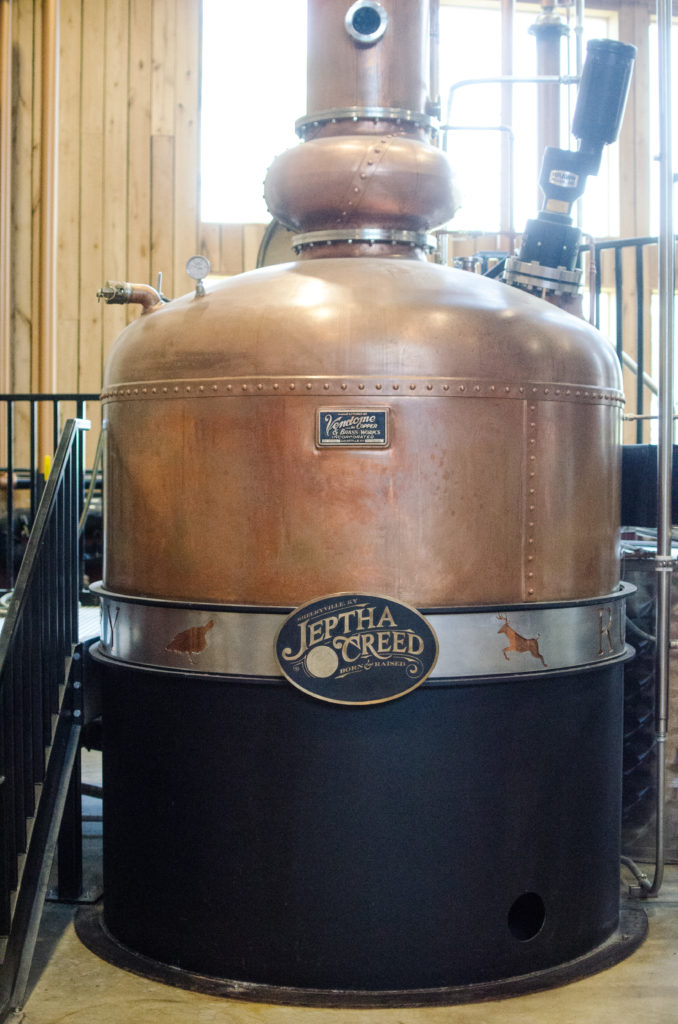 Jeptha Creed is a craft distillery specializing in bourbon, whiskey, vodka, and moonshine. This distillery is owned and operated by mother and daughter duo Joyce and Autumn Nethery. Jeptha Creed sits on 64 acres of land, where they grow the Bloody Butcher Corn that is used in all of their products. The corn is open-pollinated, non-GMO and the family has been growing it ever since 1845. All ingredients are locally grown and sourced whenever possible. The property is covered in crops that produce the grain, corn, fruits, and other ingredients that go into the vodka, whiskey, and moonshine. There are also apples, pears, pecans, apricots, cherries, raspberries, figs, kiwi, blackberries, blueberries, mint, spearmint, strawberries, basil, and beehives for honey on the property.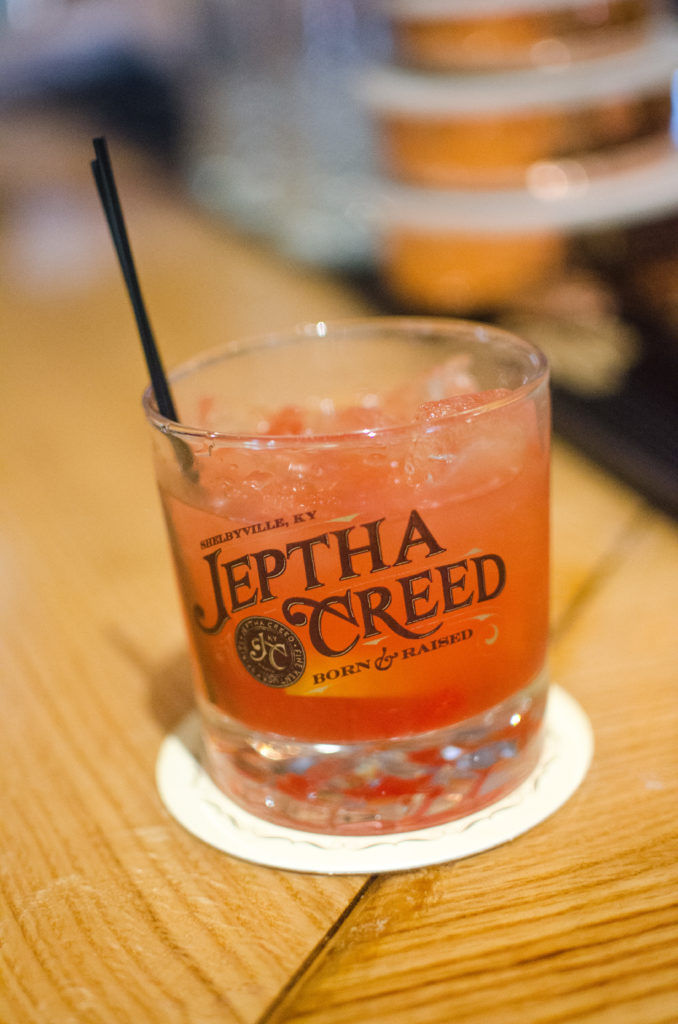 The day started off with a welcome cocktail – an Old-Fashioned (I can't remember what all went into particular version of an Old-Fashioned, but it was boozy and a great way to start the celebration!).
[RELATED: Learning the Art of a Cocktail at Jeptha Creed Distillery]
If you are in the area, Jeptha Creed is a nice place to drop by and just enjoy a cocktail at the bar. Jeptha Creed is a beautiful 15,500-square-foot distillery and visitors' center. The staff is friendly and the bartenders are really knowledgeable. The bartenders make the most delicious drinks!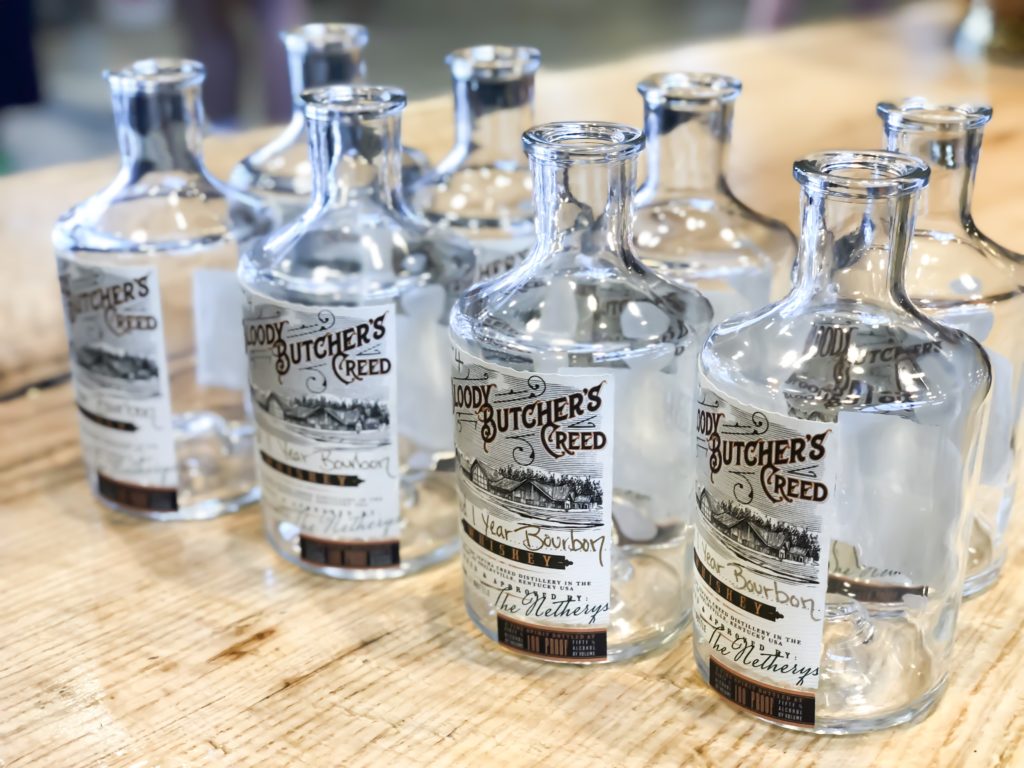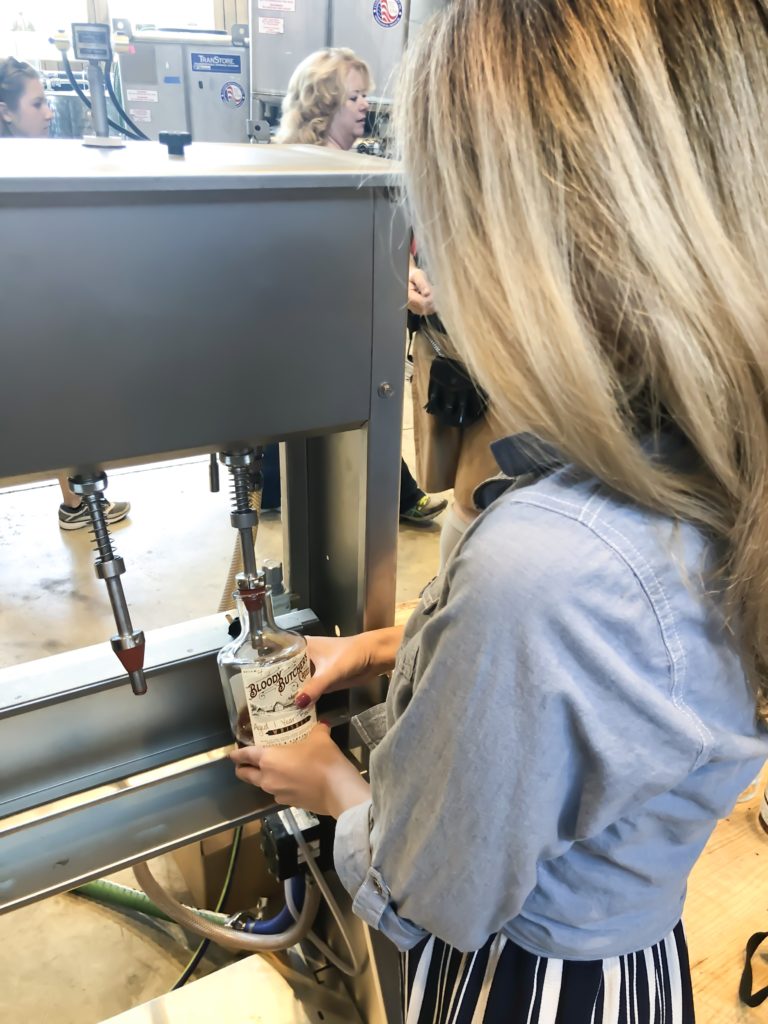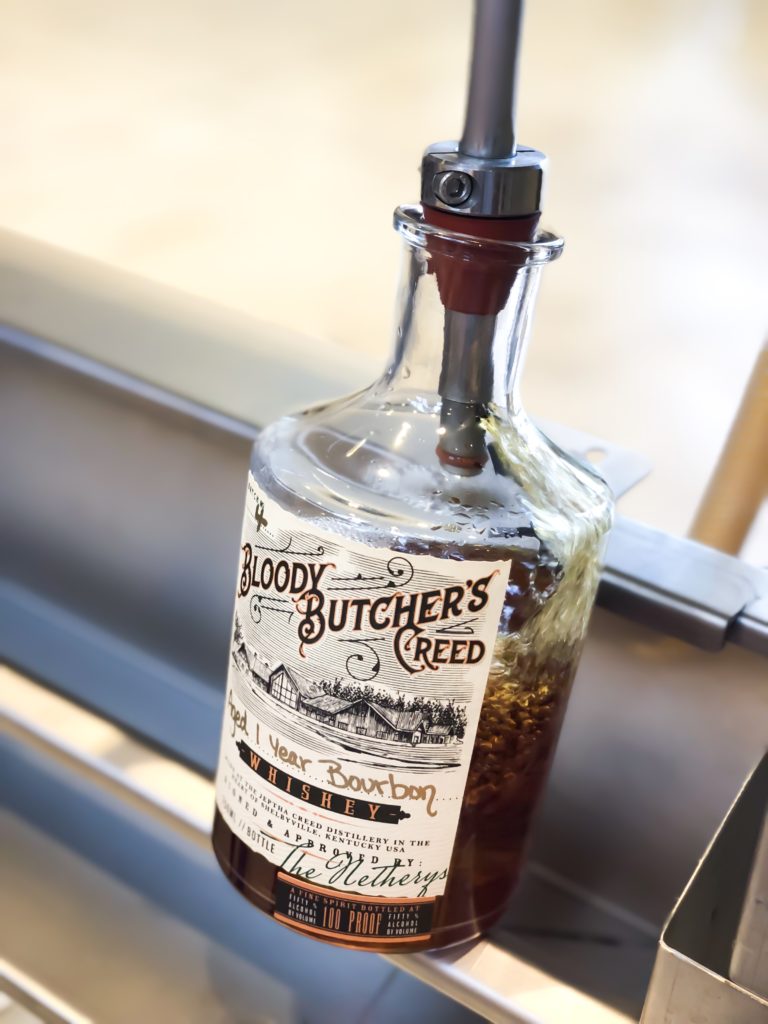 After everyone settled in, we went to the bottling area, so we could fill our own bottle of bourbon and take it home with us! This was one of the many perks that was included at the Jeptha Creed Games event at Jeptha Creed. This isn't just any bottle! This is a super limited-edition small batch of Bloody Butcher's Creed. This is from Batch No. 4, and there are actually only NINETY bottles in existence! It is 1 year aged bourbon and was aged in 10 gallon barrels. This was bottled exclusively for the Kentucky Bourbon Affair Jeptha Creed Games!
Once everyone had bottled their bottle of bourbon, we were divided into several groups. A few groups started with foot golf, while others started with the axe throwing, and the remaining groups started with archery. The Jeptha Creed Games were their version of the Highland Games and it was a fun little competition among bourbon lovers.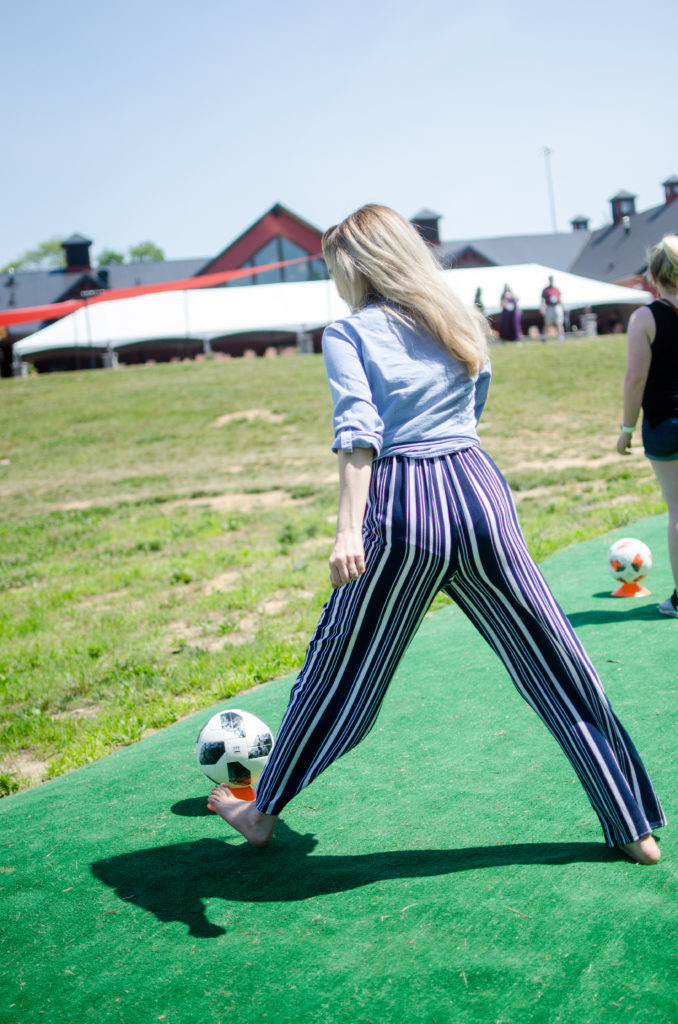 I probably hadn't kicked a ball since my elementary school days, so I was out of practice. I went barefoot, since I wasn't wearing the most appropriate footwear. but hey, I did the best I could!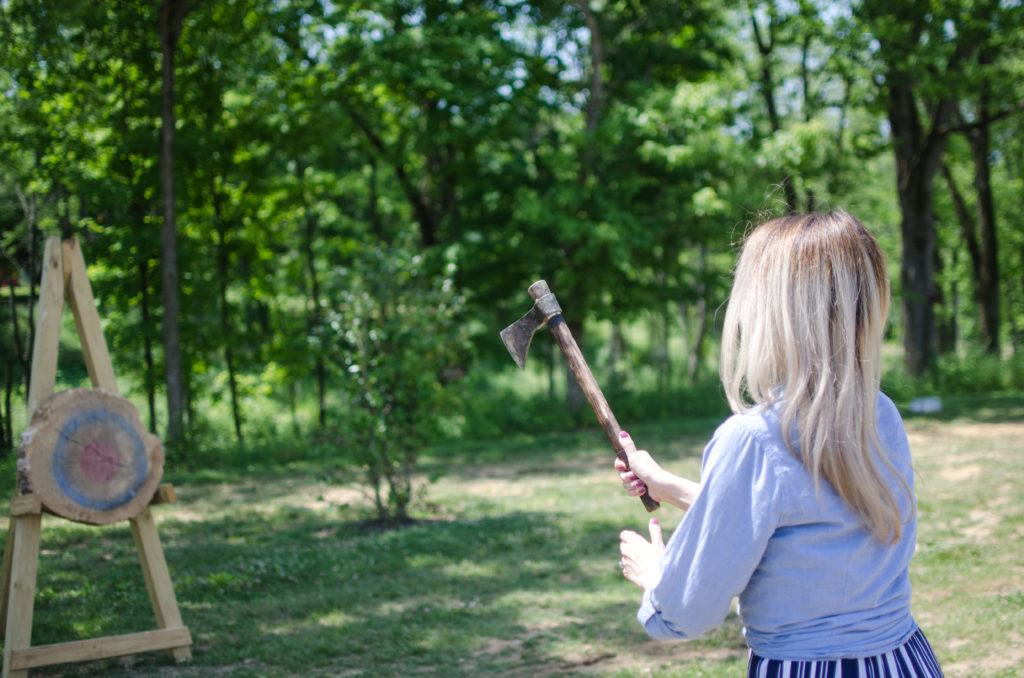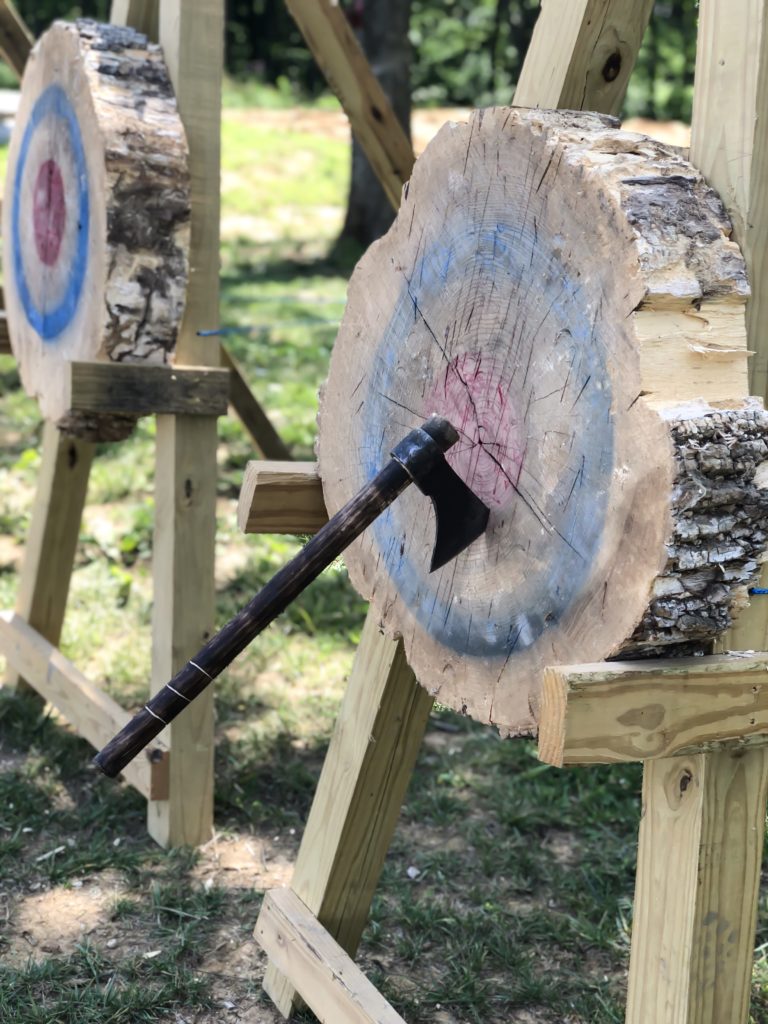 Axe throwing was probably one of the most interesting things I've ever done, regarding sports. Let me just say this – it's a whole lot harder than it looks! However, it did make for some bad-ass pictures! I was able to hit the target, but the axe would just bounce off. I was never able to make the axe stick into the target).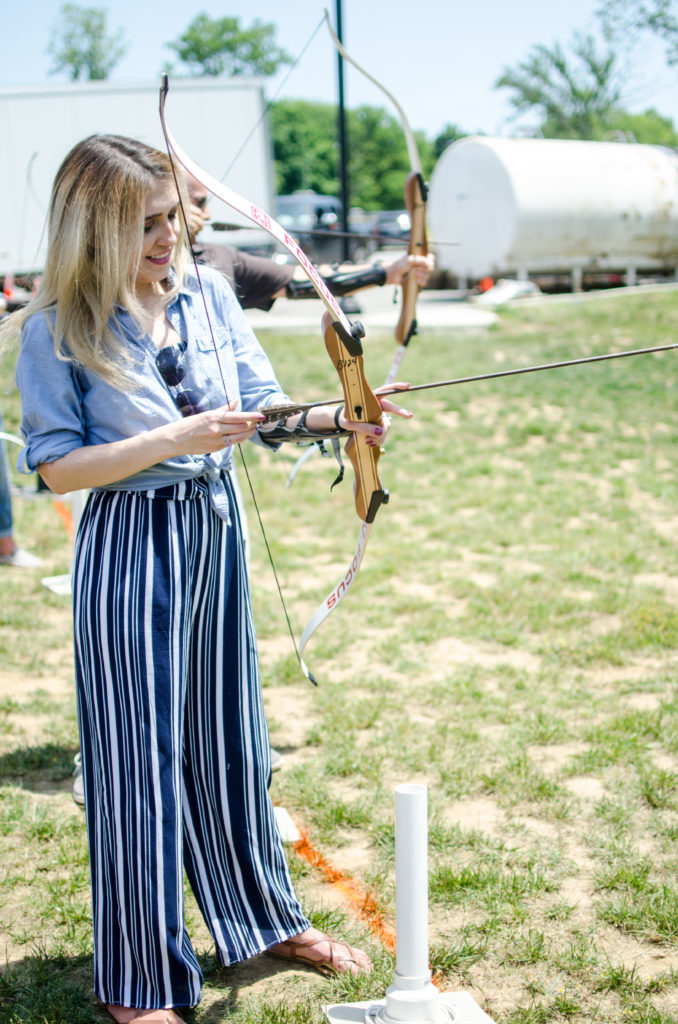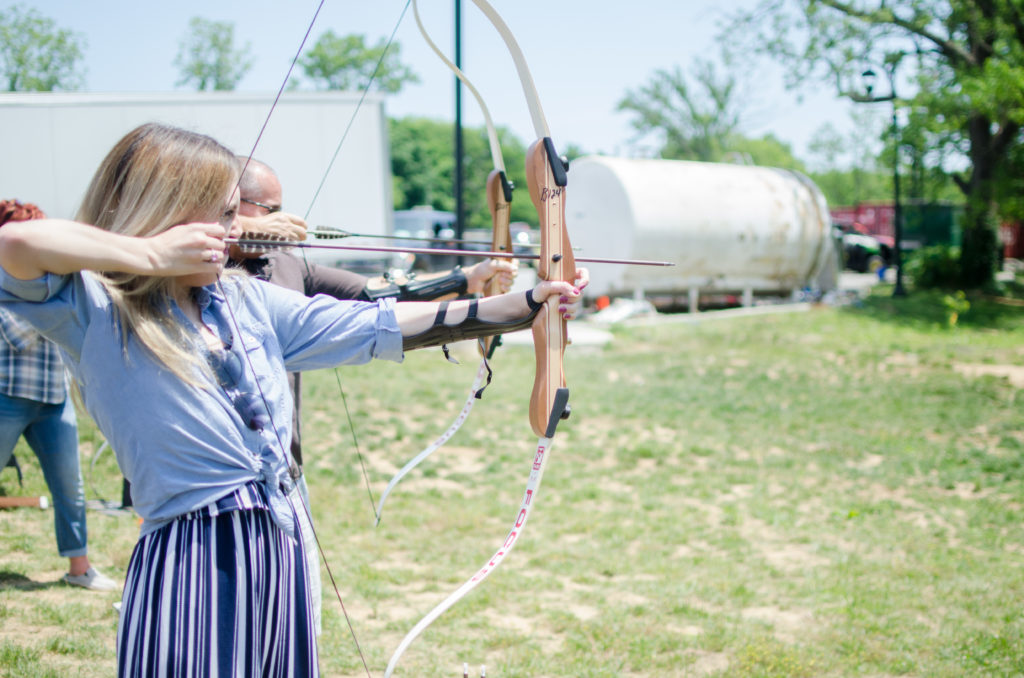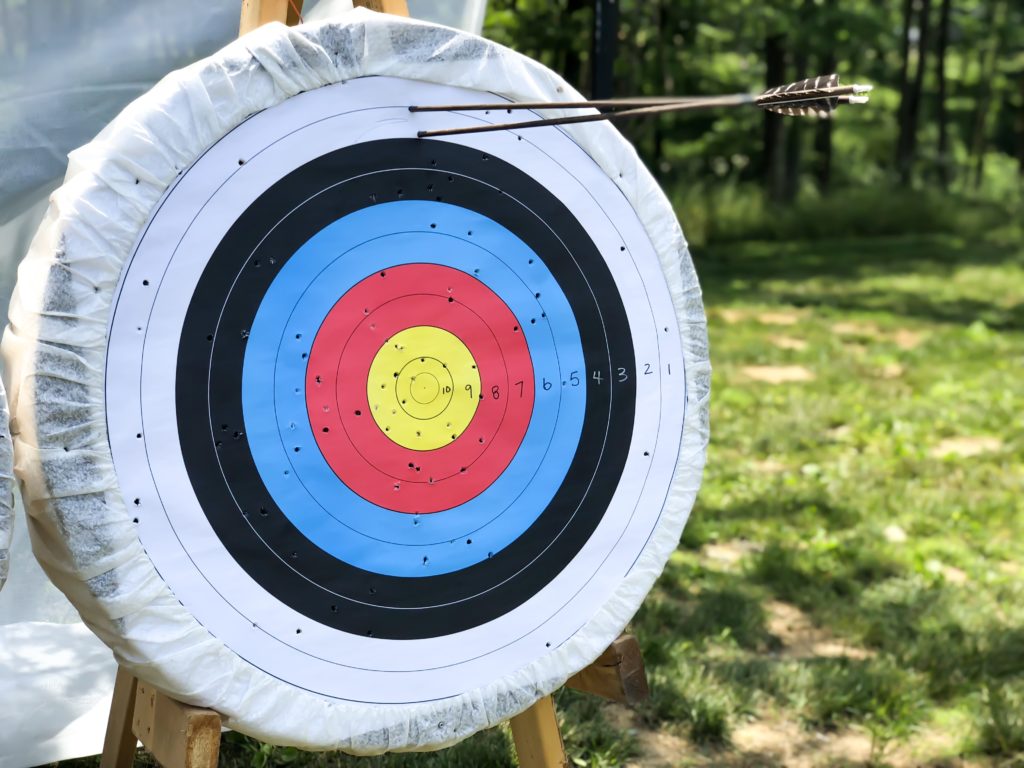 The last event I participated in before the competition was over was archery. It wasn't as hard as I was expecting it to be. We did get some practice shots in beforehand, so we could get use to the bow and arrow. Any time I do any shooting sports, it's always is sort of a challenge for me, since I'm right handed and left eye dominant. Lots of the time, people say in that case, you should use your left hand since my left eye is dominant. It's just too awkward for me, so I just try to make the best of it using what feels the most comfortable to me!
I enjoyed archery the most and I'd like to try it again somewhere to see if I can make it closer to the bulls-eye!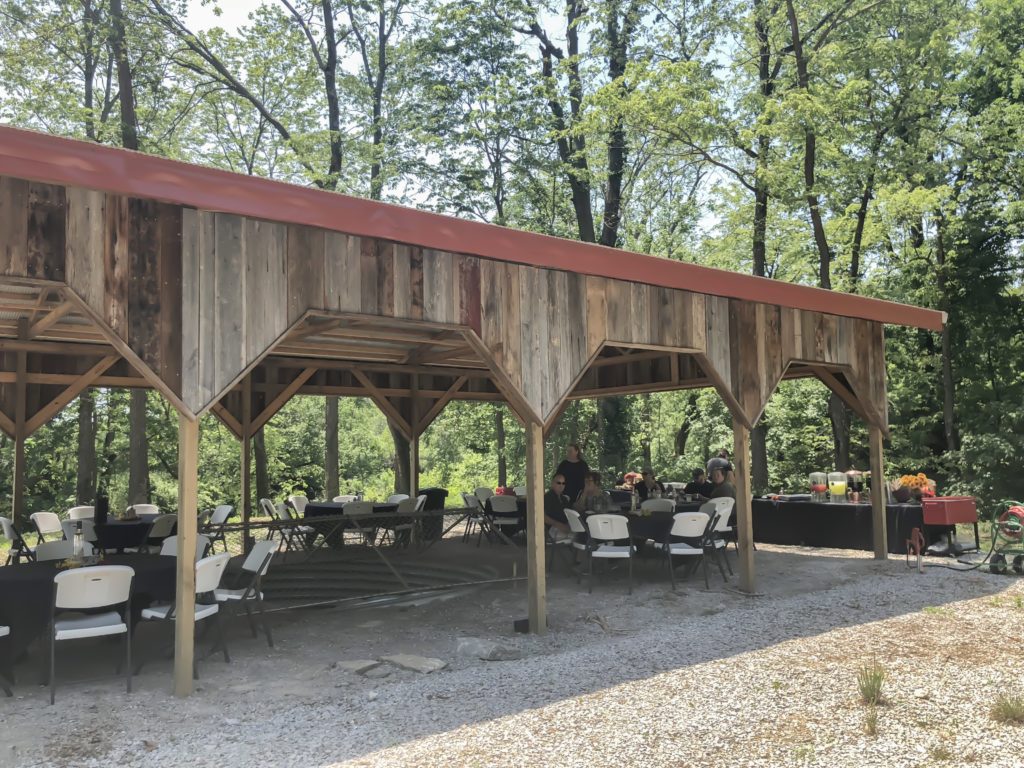 We had a picnic lunch that was served creek-side at their limestone rich water source. This was super special and private, because not many people have ever been to that location and it is somewhere that tours don't go!
It was a fun-filled day from beginning to end! Despite it being hot and humid, I had a blast! I always love trying new things (re: the sports) and spreading the word about bourbon and what all our amazing distilleries are up to!
–
Be on the lookout: Jeptha Creed's first barrel barn is full of bourbon and the second is on its way! They have broken ground to build three more and those will be completed this summer. In early 2019, the bourbon will be hitting the shelves!
I'm doing something else super exciting at the end of this month with Jeptha Creed that I cannot wait to share with y'all!