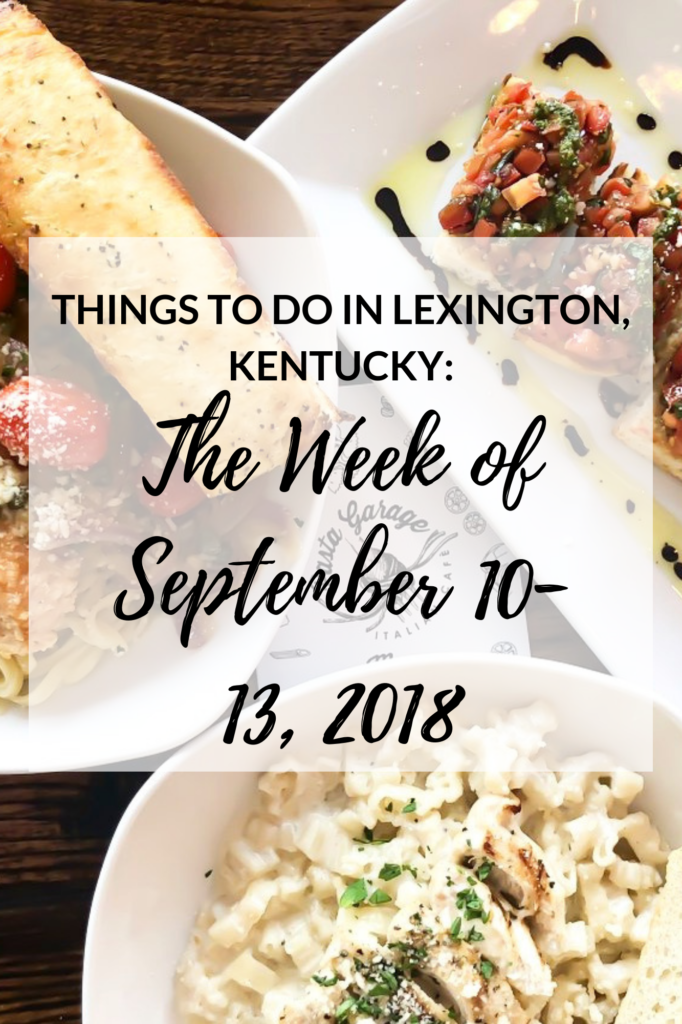 Wow! What a weekend! The CATS finally beat the Gators!! The Gators had beaten UK 31 times in a row, until Saturday night. Kentucky ended one of college football's longest losing streaks by upsetting No. 25 Florida 27-16 on Saturday night in the Swamp. Who's going to be at the game this coming Saturday?!?
Also, can you believe that we are almost finished with the first half of September. It's crazy how fast time is flying by!
Things to Do in Lexington, Kentucky: The Week of September 10-13, 2018:
Monday, September 10, 2018
Tuesday, September 11, 2018
Wednesday, September 12, 2018 – Jefferson Street Soiree
Thursday, September 13, 2018 – Dining Out For Life Fundraiser
Have a good week, and be sure to share this post, so the word can get out about what's going in Lexington this week!