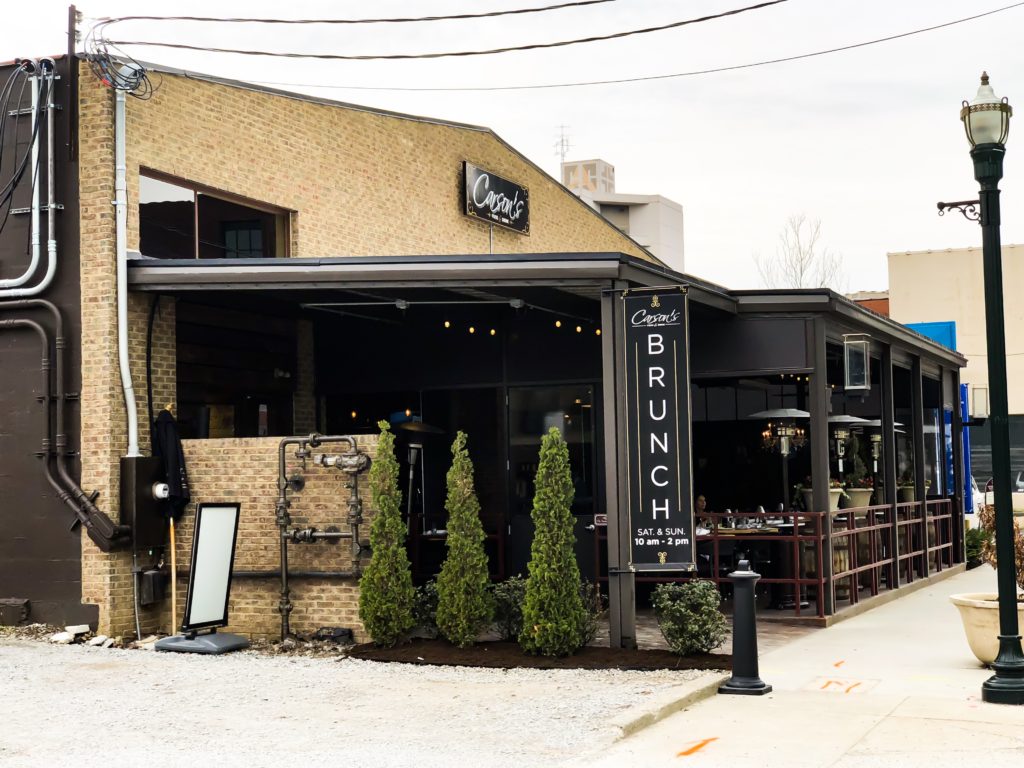 The first time I went to Carson's was a few months ago. My first time eating there was during brunch. Before that, I had been wanting to go for quite some time, so we decided to go with some friends. The brunch was amazing, so I knew my husband and I had to go back for dinner!
Last week, I turned 32, so I decided that Carson's would be a great place to celebrate my birthday!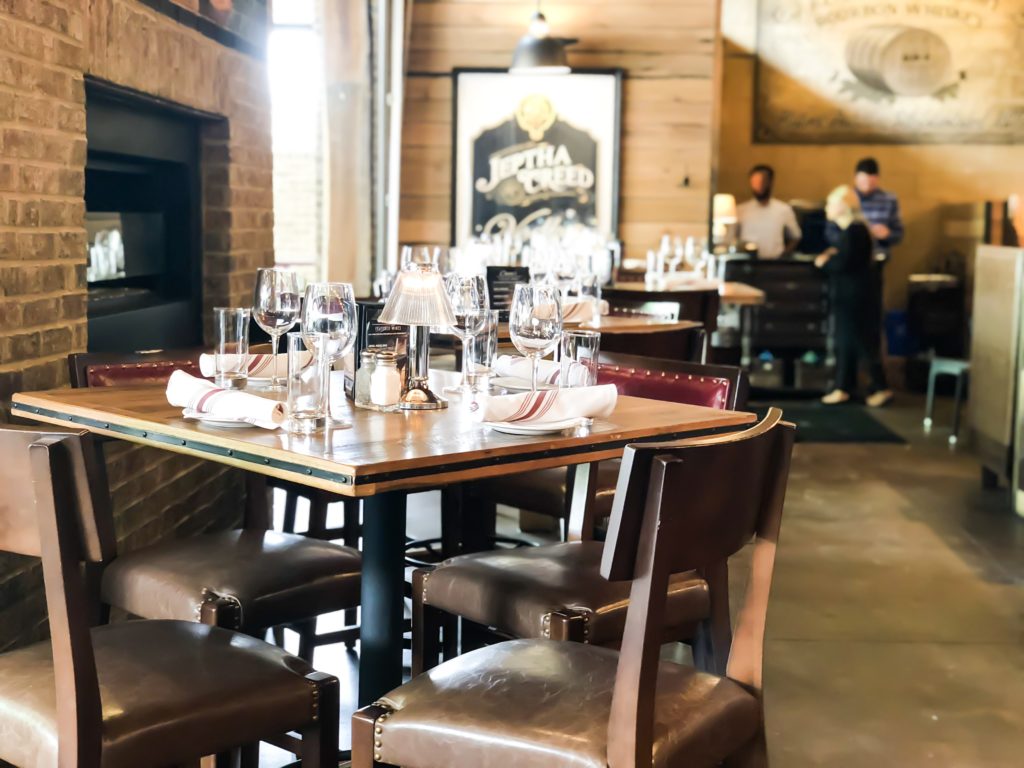 Carson's opened on 362 East Main Street back towards the end of 2016 in the former Coach Craft Body Shop location. Carson's is in the heart of downtown and makes me think of a speakeasy of times past. There are wood and brick accents, chandeliers, unique decor, all mixed with in with an industrial style.
Here's what the owner about the philosophy of Carson's Food and Drink:
"Carson's Food & Drink brings Lexington to life by combining Kentucky Proud products and local craft breweries with new and exciting recipes and a décor that feels like old Kentucky elegance. Kentucky is an amazing place filled with history, thoroughbreds, bourbon, great food and the big blue nation. Carson's brings you all the Bluegrass has to offer, under one roof."
If you love murals, then once you step inside of Carson's, you will see several beautiful murals, such as a Buffalo Trace mural, a Woodford Reserve mural, and a Stonestreet Thoroughbred Farm mural. The Buffalo Trace mural has bright colors and lots of details. It hangs above the fireplace and was painted similarly to an old family portrait. The Woodford Reserve mural was made to look as it was painted years ago and has a faded look. The Stonestreet Thouroughbred Farm mural brings Kentucky and California together with wines from both states featured on it.
I think this is a pretty cool part of their story:
"Under our foundation is our family Bible. My grandfather gave his Bible to my father and my father to me, and I passed it to my son, Carson. The Bible, along with a dedication letter to the city of Lexington and to everyone who enters Carson's, is folded and placed between the pages of this old torn leather covered Bible" -Mark Fichtner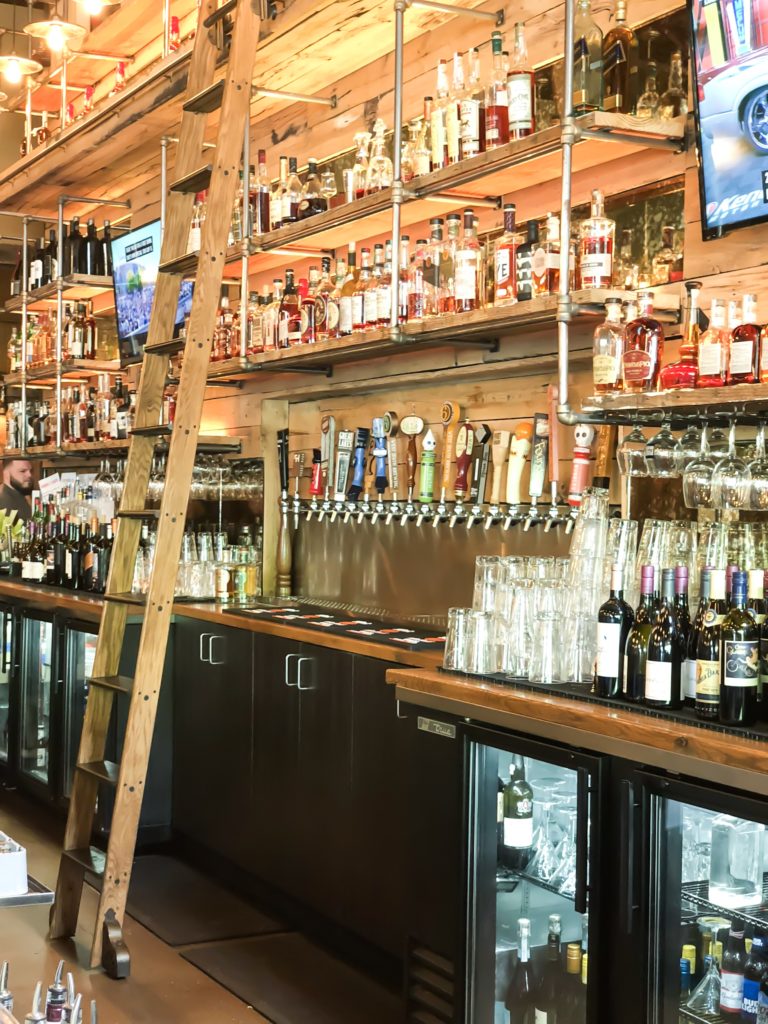 We got there about 30 minutes before our reservations, so we decided to grab a drink or two at the bar. Be sure if you want to eat there to book a reservation, because it can get pretty busy! You'll have peace of mind and be guaranteed a table by booking in advance! It has a comfortable and cozy atmosphere and it's right in the heart of downtown Lexington.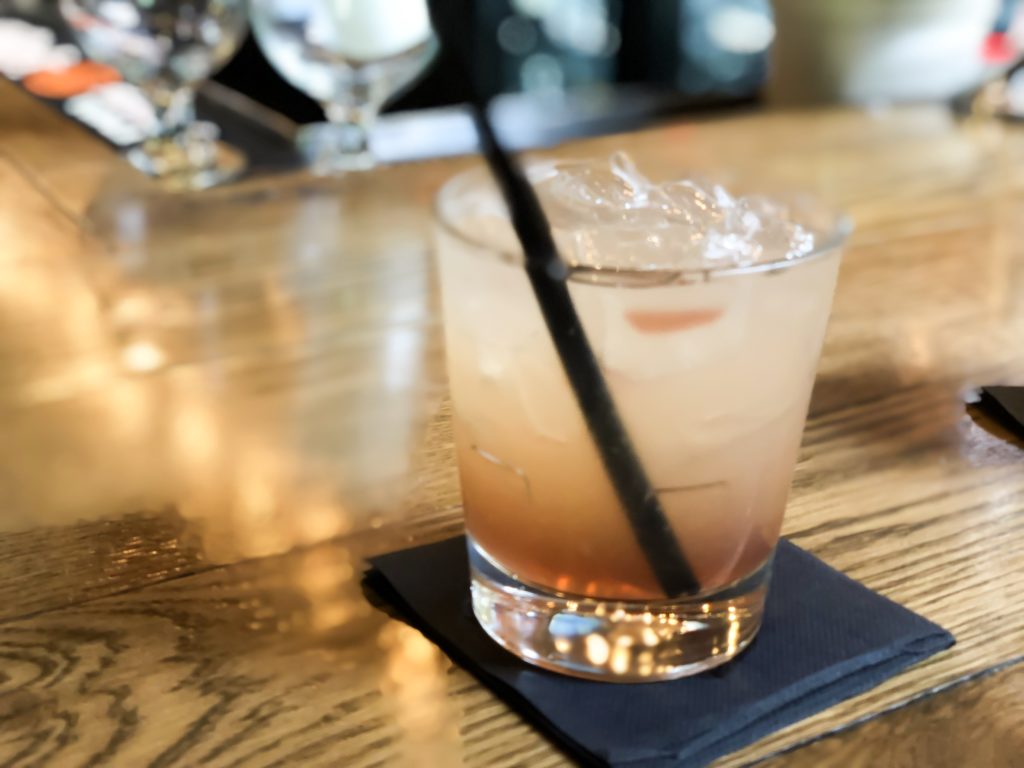 The first cocktail I ordered was the Mary Pickford cocktail. It's made with Cruzan Rum, Luxardo Maraschino Liqueur, pineapple juice, lime juice, grenadine, and garnished with a Luxardo cherry. This would be a great summer cocktail. Perfect for sitting on the patio on a warm night! P.S. They have a wonderful patio area right there at Carson's! This drink in particular, is on their "Prohibition Cocktails & More Cocktails" portion of their beverage menu.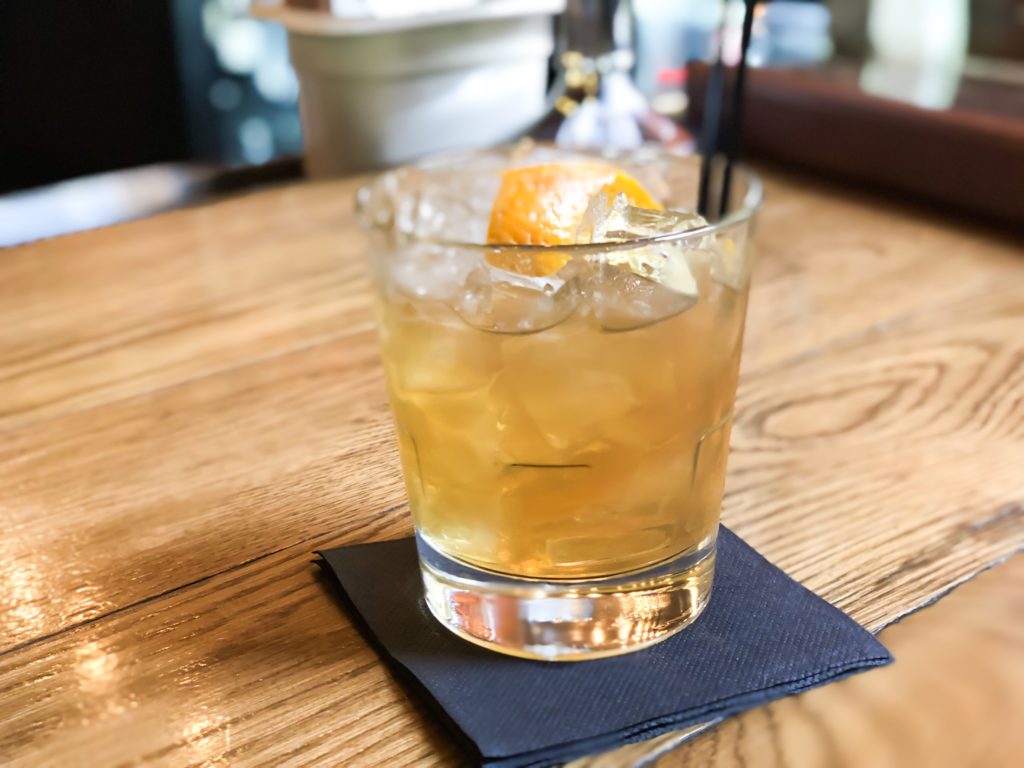 I can't remember the name of my husband's drink, but it was Bourbon based cocktail featuring honey. It's a limited time only cocktail featured on their springtime menu.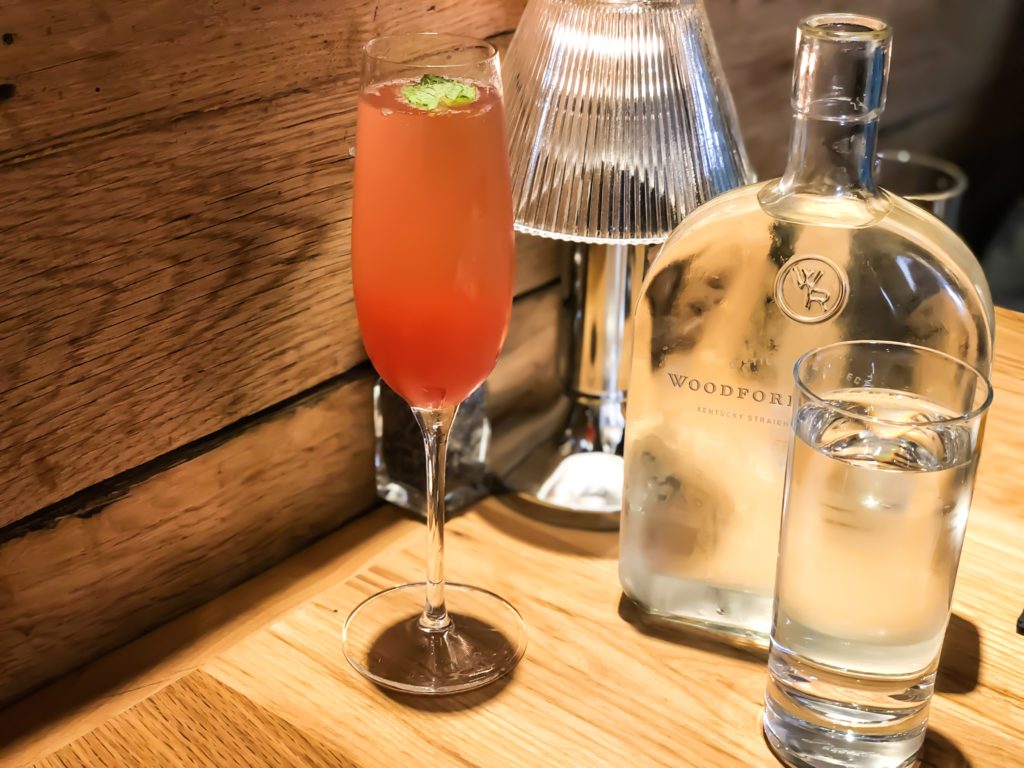 Sadly, I can't remember the name of my other drink either. I saw another lady order it, so I asked her what it was, because it looked really good! The only thing I can remember is that it had Prosecco or Champagne along with strawberry puree in it. It was really refreshing and seemed to be pretty popular, because when I looked around the dining room, I saw several people had ordered one!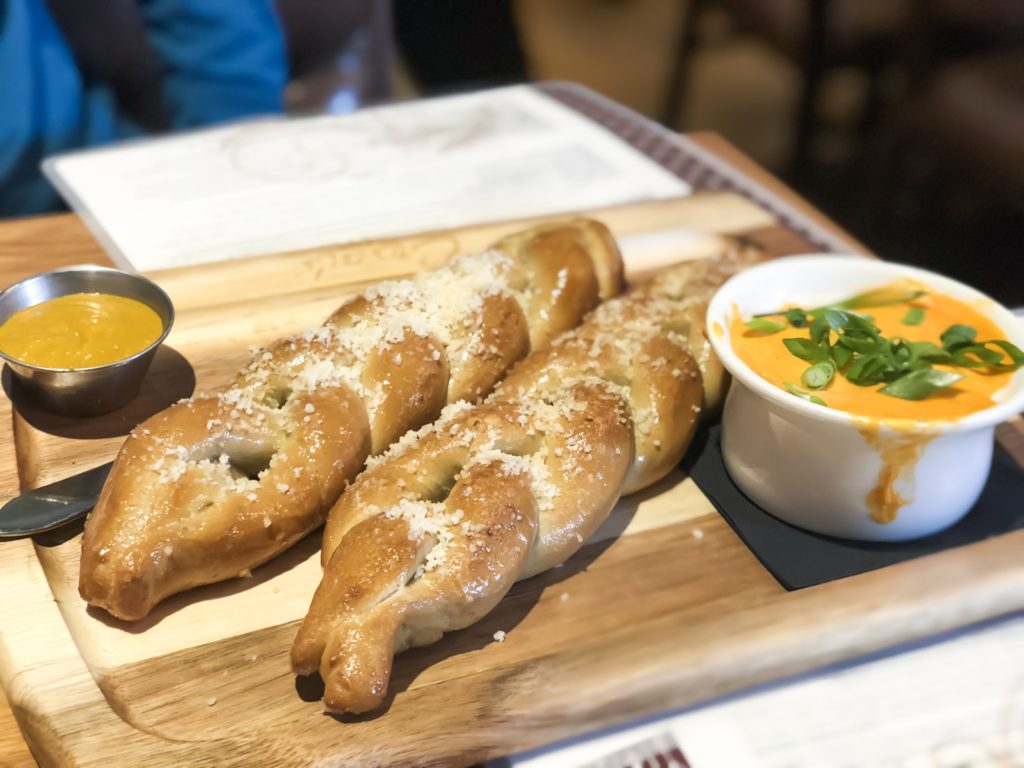 Once we got to our table, we ordered an appetizer. I'm a huge sucker for beer cheese, and whenever I see beer cheese on a menu at a restaurant, I have to order it! For our appetizer, we ordered the pretzels and beer cheese. It was baked beer cheese with soft braided pretzels and their spicy house mustard. The pretzels were warm and soft and paired perfectly with the creamy beer cheese.
Another appetizer that I've heard great things about is the Grilled Brie, which is served with bourbon pear chutney, candied pecans, and seasonal berries served with a toasted baguette and truffle butter. I plan on trying this appetizer next time that I'm there!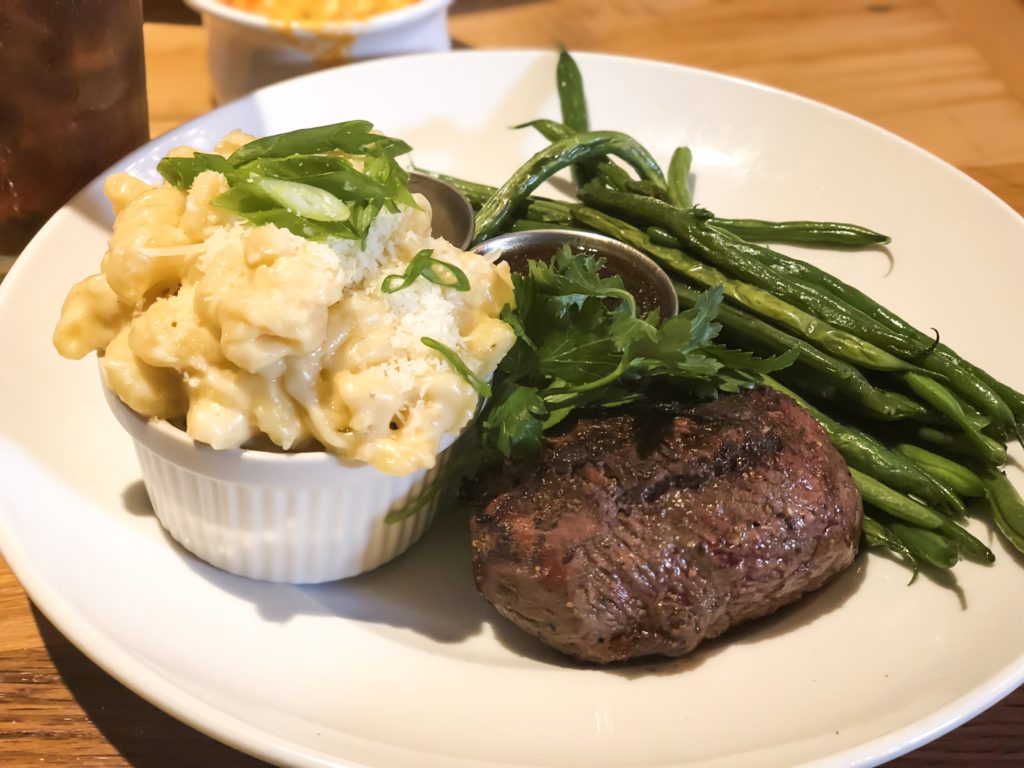 For my entree, I got the Prime Top Sirloin, which is an 8 oz. flame grilled prime top sirloin, served with haircots verts and smoked gouda macaroni and cheese. The sirloin was tender and was cooked to a perfect medium-rare. The gouda mac and cheese was top knotch! It was so rich and delicious!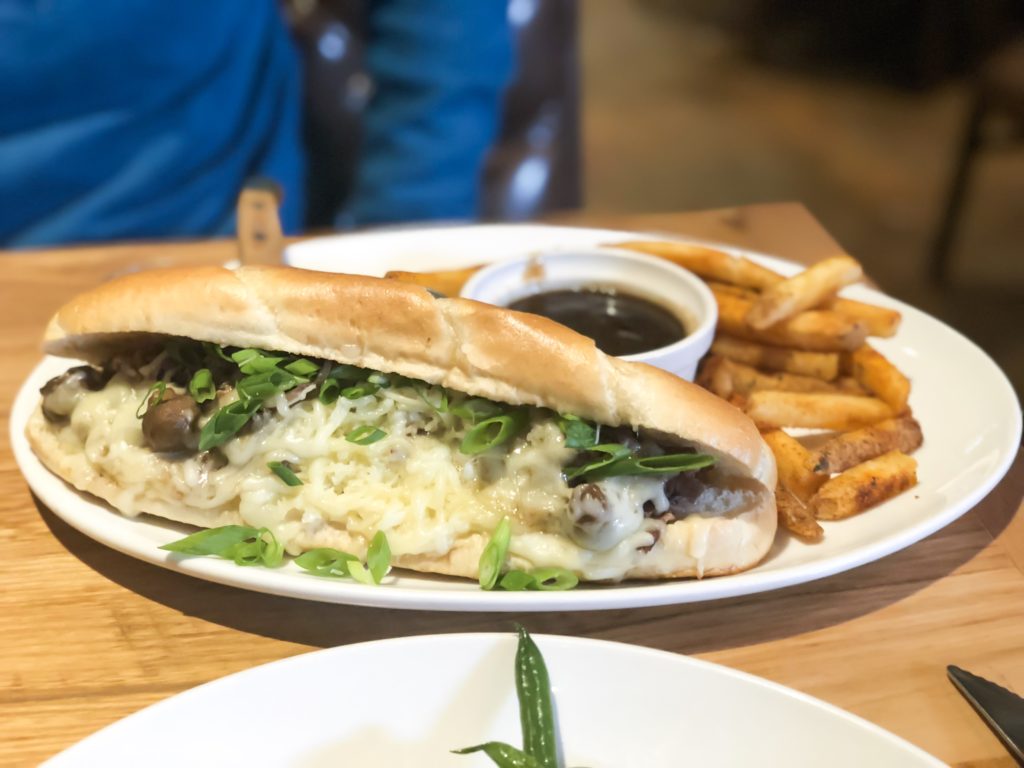 For my husband's entree, he got the Shaved Prime Rib sandwich, which is served with bourbon mushrooms and onions, horseradish cream, mozzarella, and rosemary demi-glace. This sandwich was definitely a philly cheesesteak taken to another level, plus it was so big it could easily be two meals!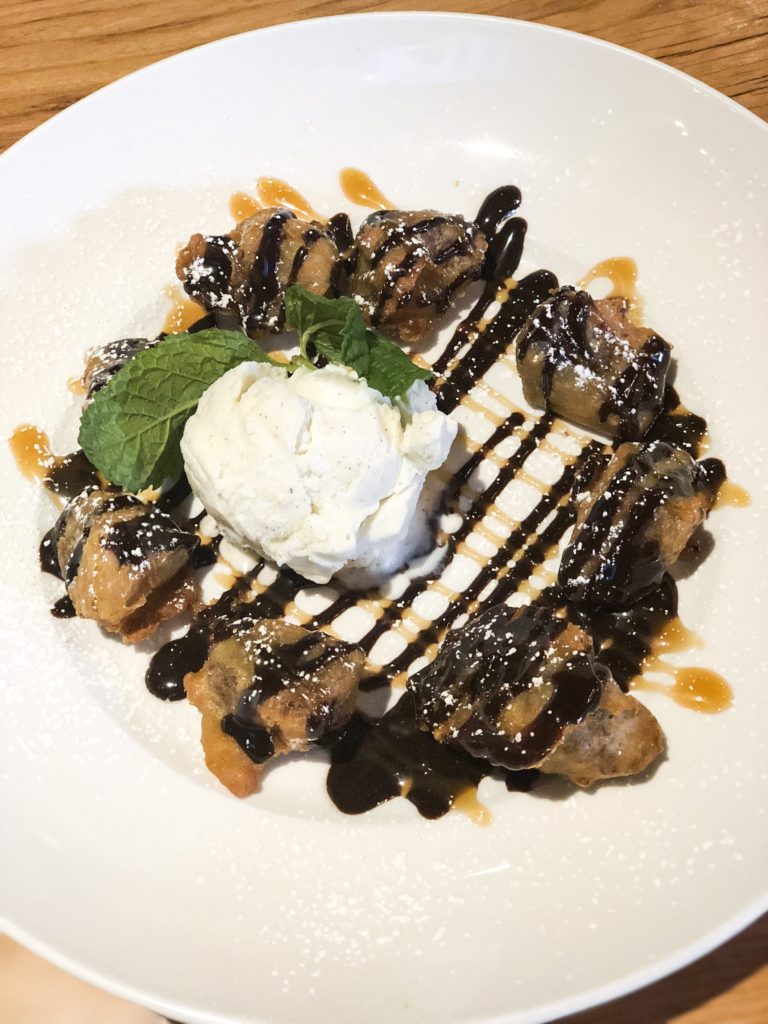 For dessert, I got the Fried Derby Pie bites. I mean, how could I not?!? One, it's Derby Pie, which in itself is delicious. Plus, it's Derby season! They were absolutely scrumptious! There is more than enough to share with another person!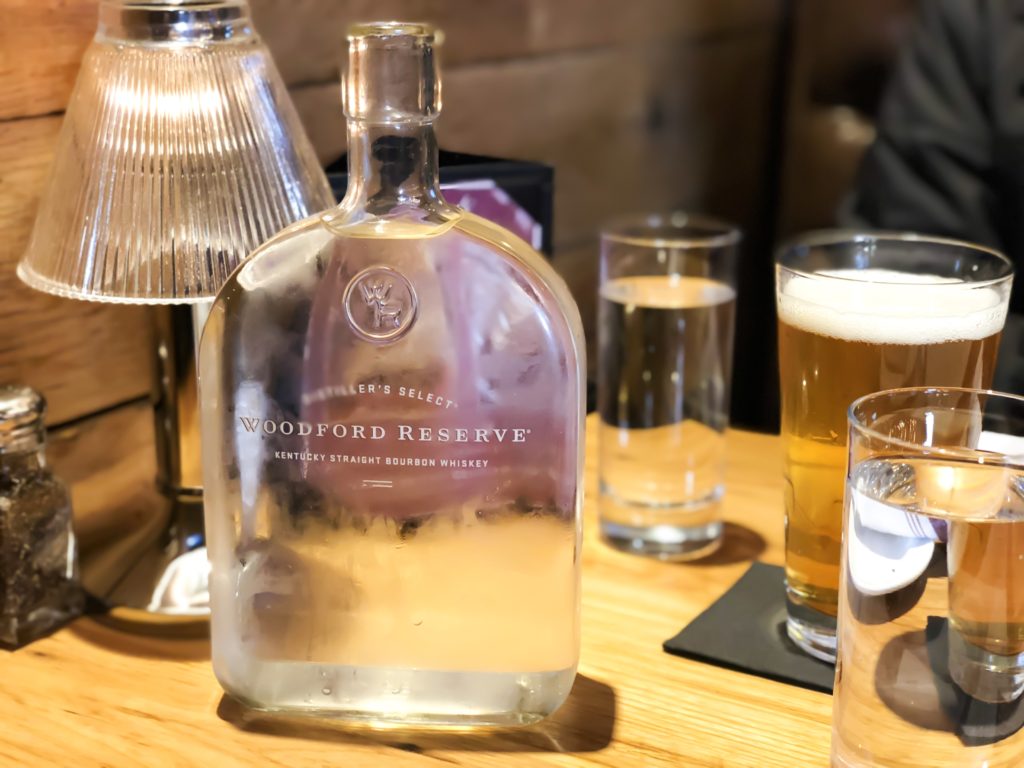 Address:
362 East Main Street, Lexington, Kentucky 40507
Hours of Operation:
Monday through Thursday: 11:30am to 10pm
Friday: 11:30am to 11pm
Saturday: 10am to 11pm*
Sunday: 10am to 10pm*
*Brunch hours are 10am to 2pm on Saturdays and Sundays
Now that I've been for brunch and dinner, I need to go back and grab a bite for lunch!