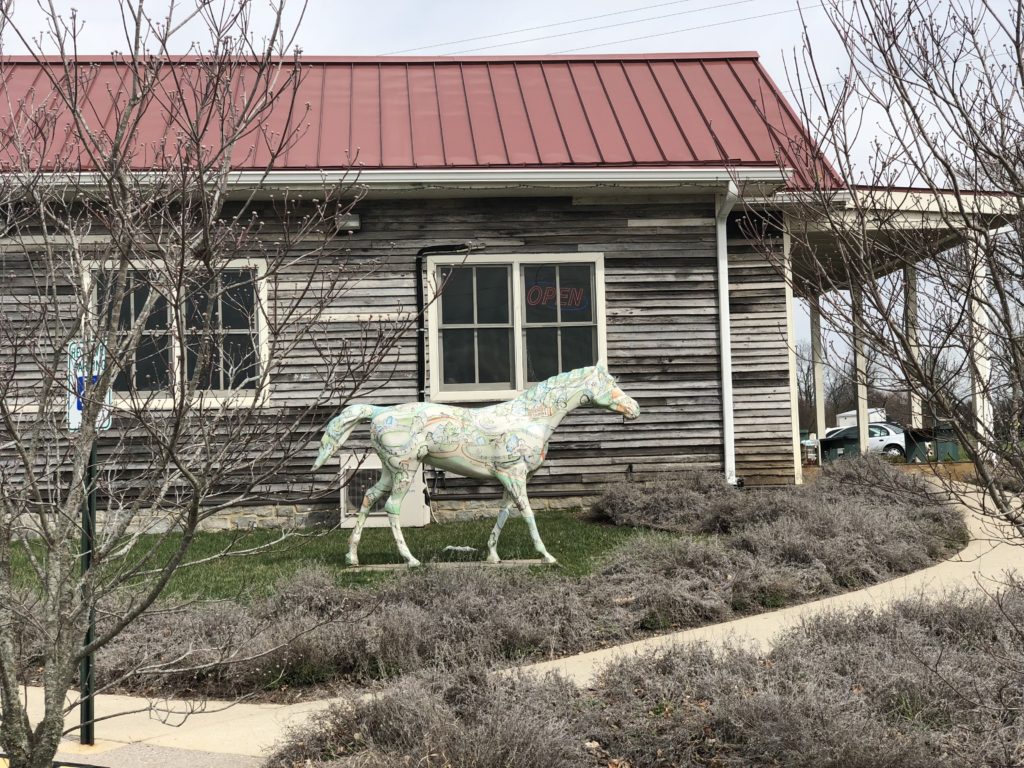 Welcome y'all to my new series where every Tuesday, I'll be featuring a local business! One week, I might feature a restaurant, and then another week, I may feature a clothing store or a bar or something else local. Either way, it will be another chance to connect my readers to the wonderful businesses we have here in Lexington!
This is my fourth series on my blog! The series I have on my blog are:
Every Tuesday: Local Spotlight
Any time there is a holiday: I'll make a list of places to go, events, places to eat, and how to celebrate!
Every other month: A Local's Guide to Lexington, which will feature multiple different businesses that you must check out!
Every Thursday: Things to Do: Week Of…, which will include over 100+ events for the upcoming week!
The first place I've chose to spotlight is the Windy Corner Market, which is located in north of Lexington amidst many of Lexington's famous horse farms. If you haven't been there, you are in for a real treat!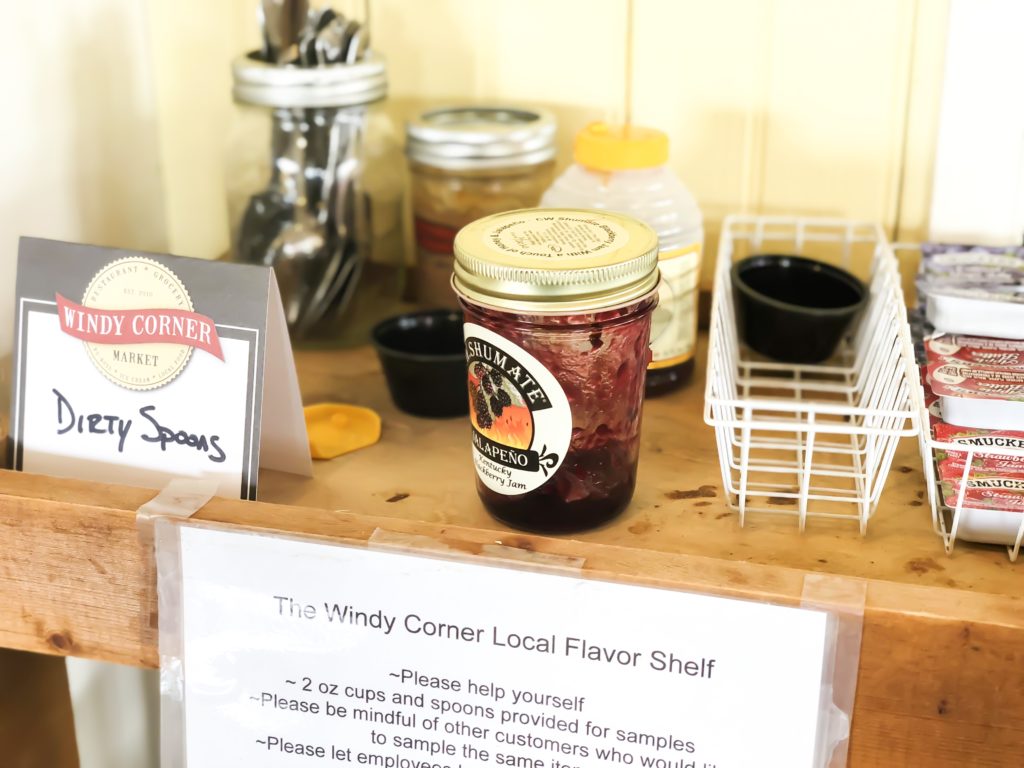 Windy Corner Market is a long, quiet drive down Bryan Station Road and is situated amongst the most beautiful scenery around. Windy Corner Market is owned by Ouita Michel and is one of her many successful restaurants. It was created to honor local farmers and great food. It is not only a restaurant, but it's also a shop that features many Kentucky Proud products that are available to purchase.
Windy Corner's menu features many delicious dishes such as Po-Boy sandwiches, burgers, salads, seafood, breakfast, bakery goodies, soft-serve ice cream, and more. They also offer many dinner specials such as meatloaf, steamed lobster, local pasta, and catfish.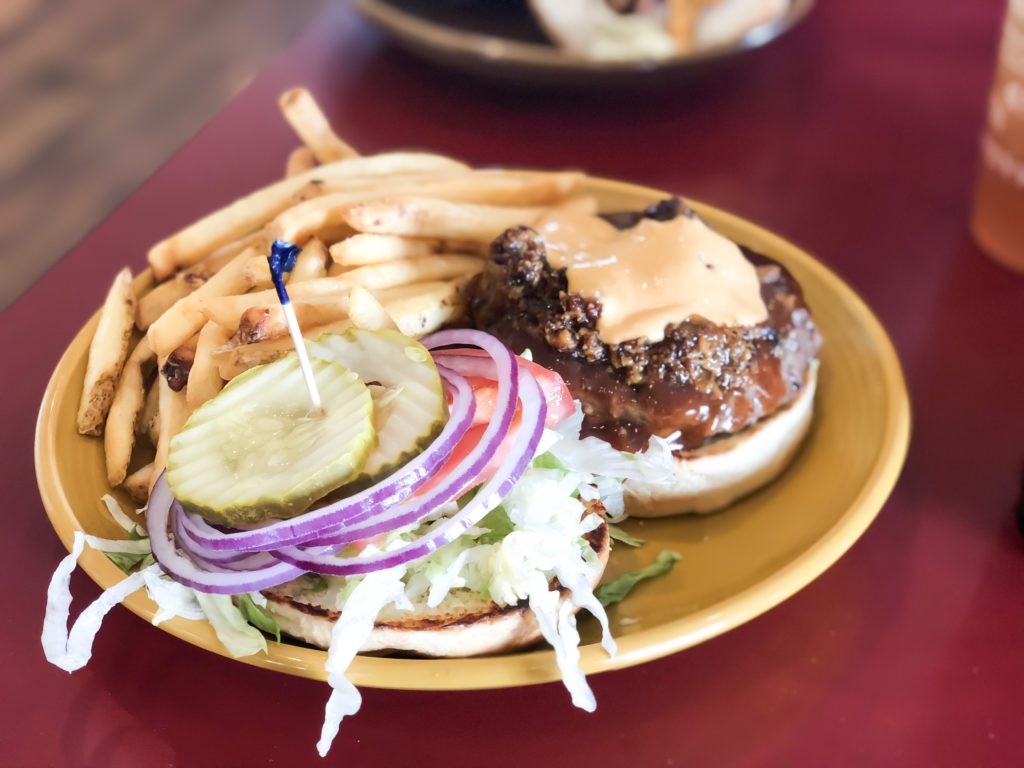 I knew I just had to try their Bourbon Barrel Deluxe Burger. It has everything a person could love – it's a 1/3 pound patty with Bourbon Bacon Jam, their own Bourbon Barbecue Sauce, and Bourbon Barrel Beer Cheese (as well as lettuce, tomato, and red onion).
Just a forewarning, grab a lot of napkins, because the burger can be messy, but it's worth it, because it's so delicious!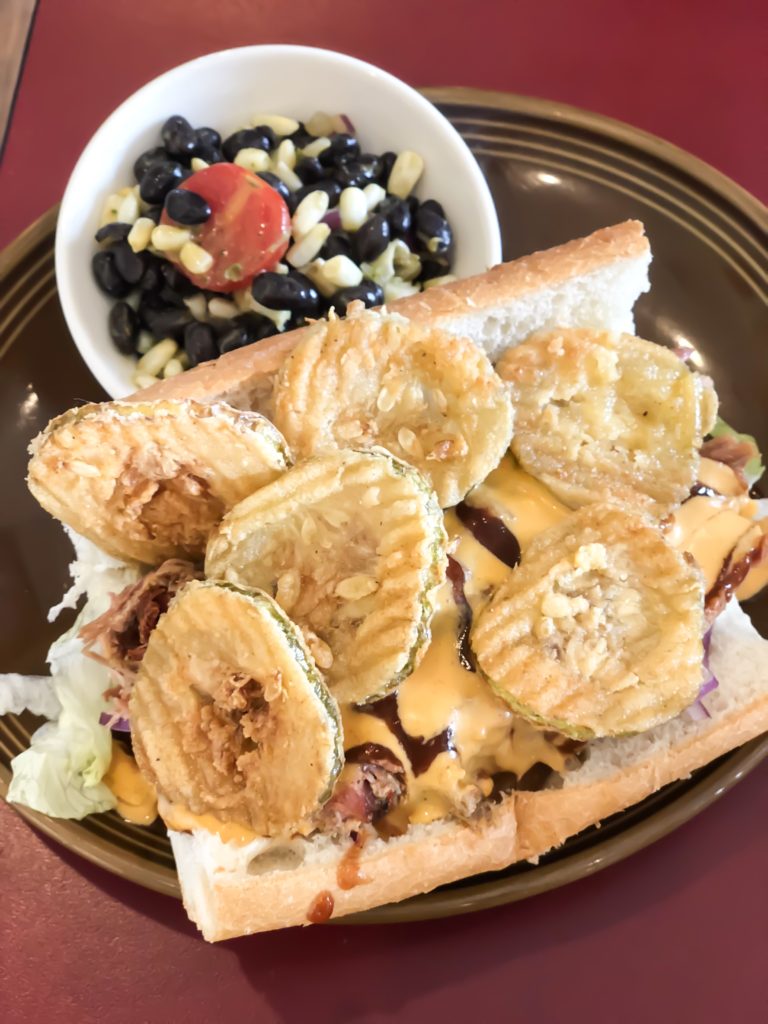 My husband got the Kentucky Boy, which is pulled pork in Bourbon Barbecue Sauce, crispy fried pickles, Bourbon Barrel beer cheese, red onion, shredded lettuce and their Special Sauce. David said those were the best fried pickles that he had ever eaten!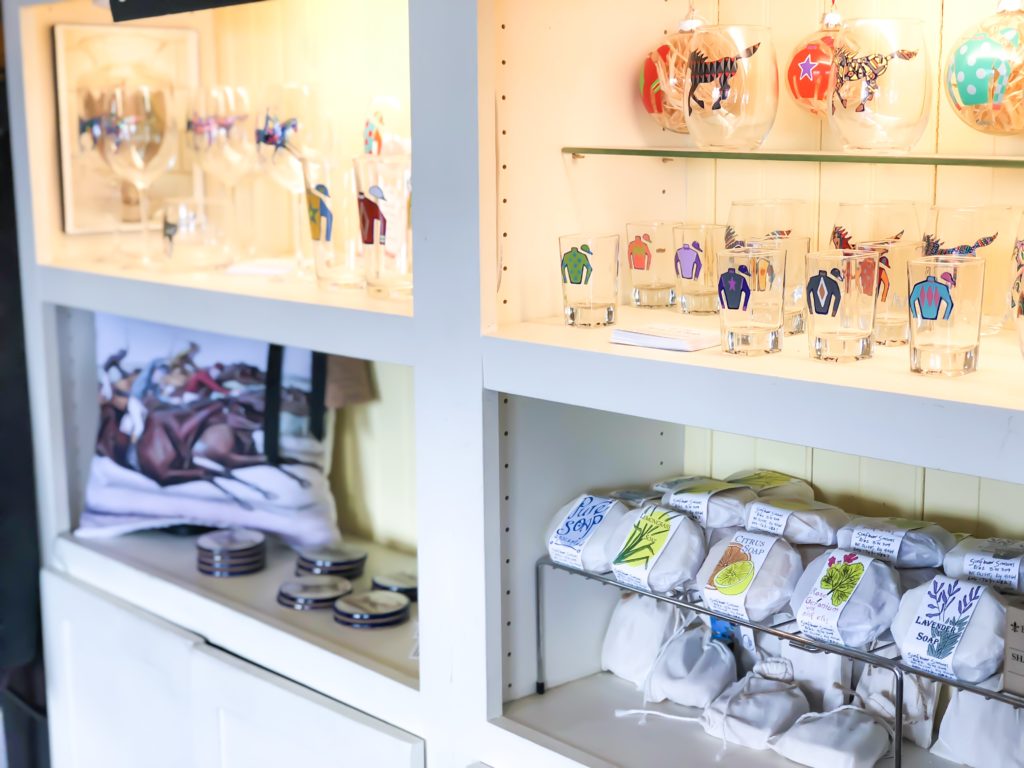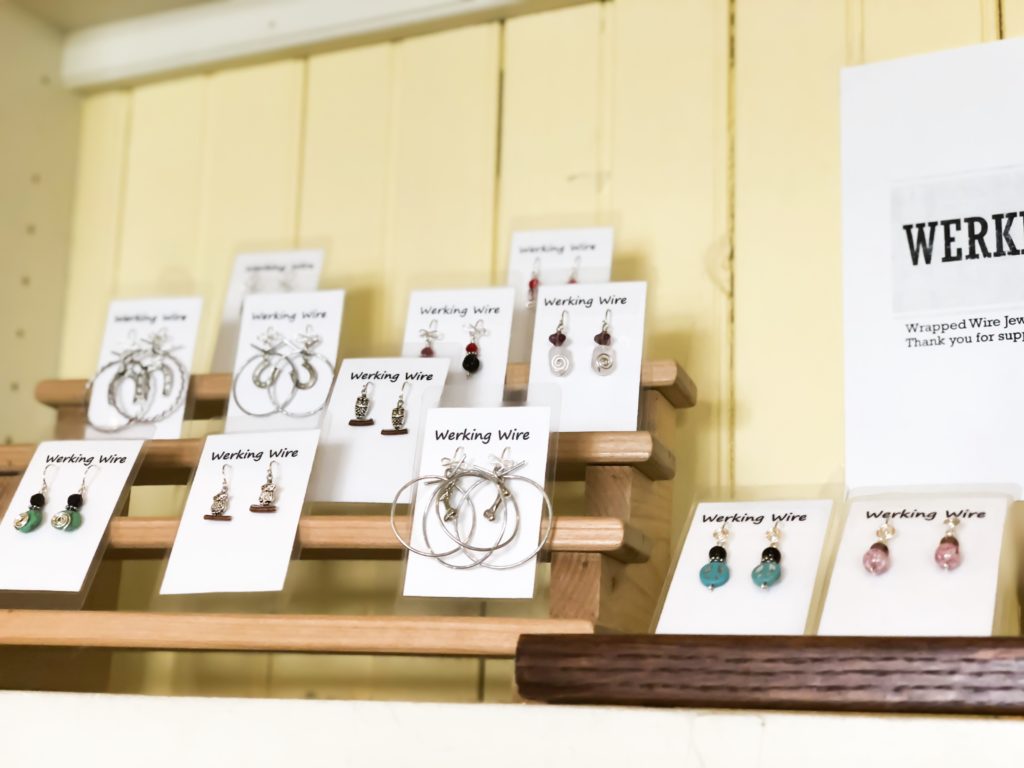 The inside is just as cozy as the inside. The siding and floors are made from reclaimed wood. There are beautiful flowers surrounded the property, and nothing gets more southern than the screened-in porch. It's perfect for enjoying a meal on a cool summer day!
Word to the wise: It can get super busy, especially during lunch hours! When we went, I just missed a huge lunch crowd by less than five minutes. We had just sat down, and then there were fifteen people waiting in line! It's worth it though, even if you do have to wait! The service is fast, so there's no need to worry!
Some of y'all may remember hearing about the time that Channing Tatum stopped in and surprised a lucky employee with a Harley-Davidson motorcycle. Channing Tatum was in Kentucky promoting his new movie, Logan Lucky, which was released in theaters On August 18, 2017. Instead of promoting the movie in New York or Los Angeles, Channing Tatum decided to go to the heartland and talk with people the movie was about.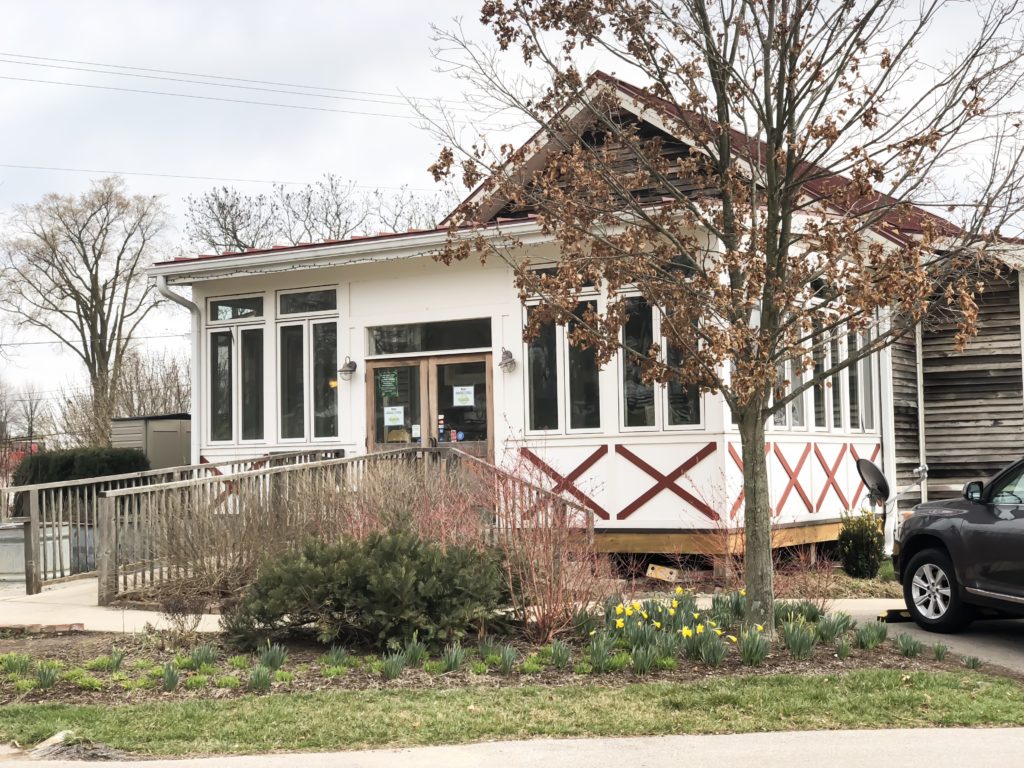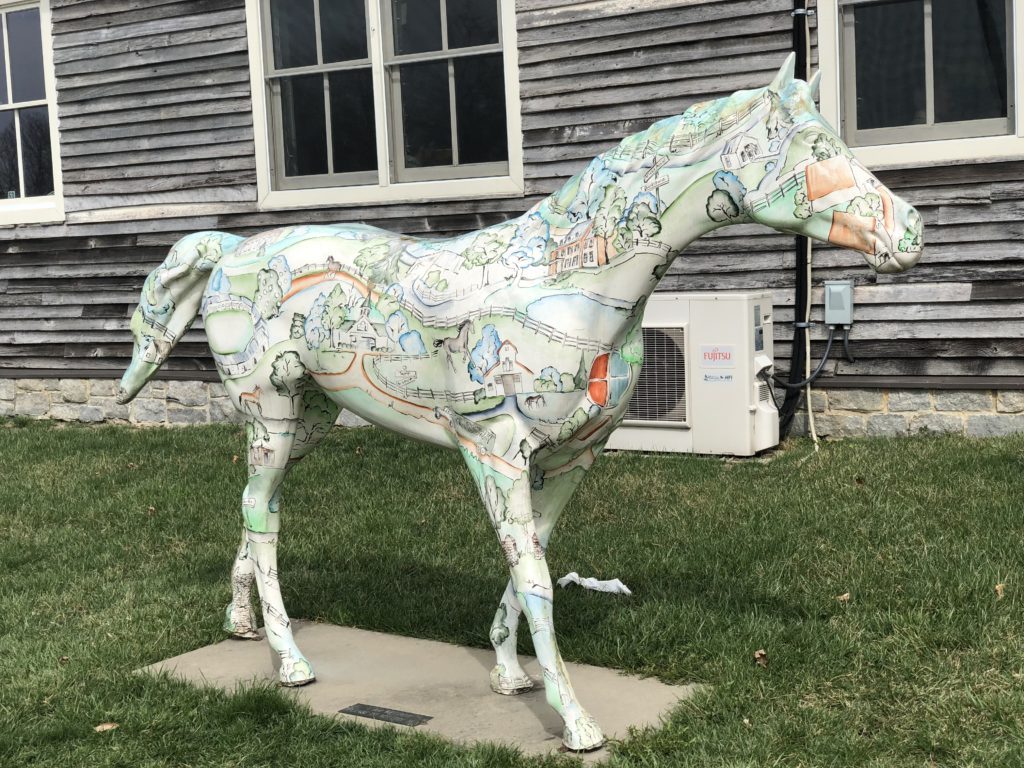 Address:
Windy Corner Market, 4595 Bryan Station Road, Lexington, Kentucky 40516
Hours of Operation:
Monday through Friday: 7am to 8:30pm; Saturday and Sunday 9am to 8:30pm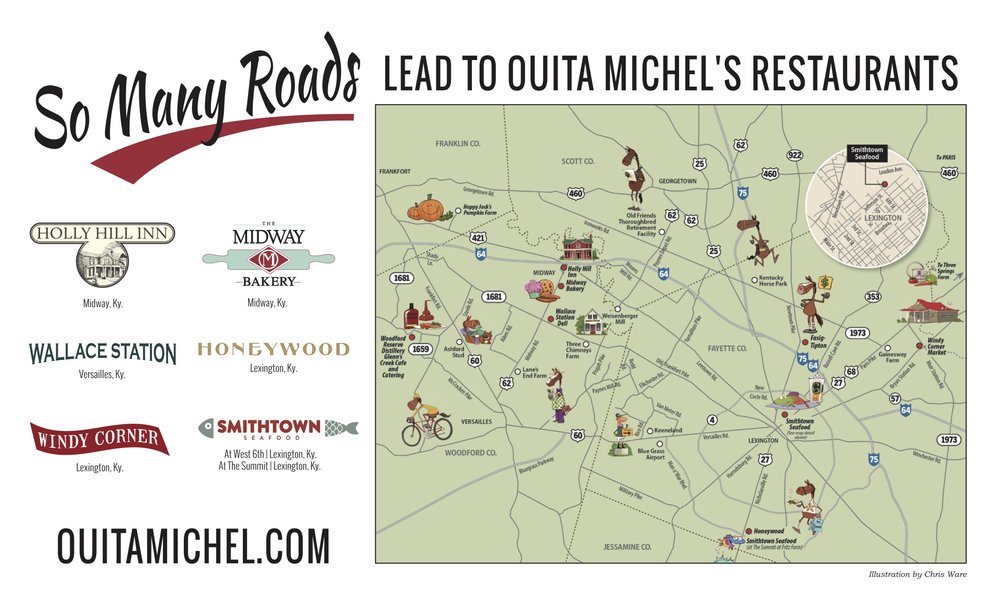 Ouita Michel is pretty well known in Central Kentucky, due to the slew of her many successful restaurants. Ouita Michel has been a James Beard Foundation Award nominee as Outstanding Restaurateur and as Best Chef Southeast numerous times. Ouita's restaurants are regularly featured in both local and national media, such as; Garden & Gun, Southern Living, USA Today, The New York Times, and many more.
Ouita Michel's Restaurants:
Be sure to check it out!