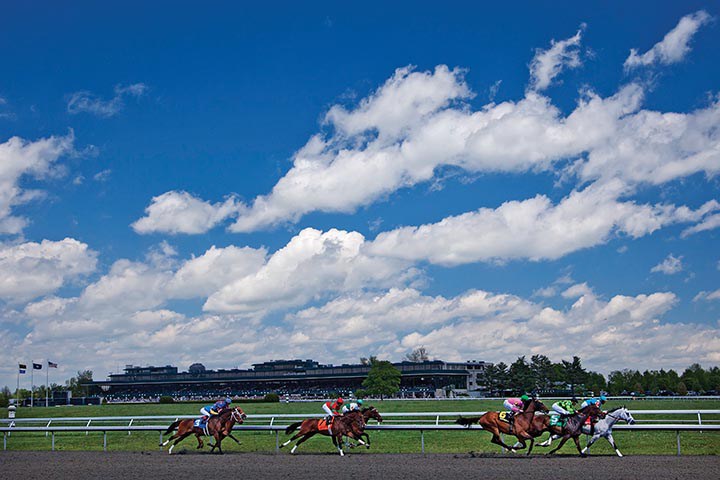 Get your mint juleps and your big hats ready! It's almost Derby Day! The Kentucky Derby has been nicknamed "the greatest two minutes in sports." We are celebrating its 145th year!
What happened last year? Justify stole the show in 2018 with his 2:04.21 finish on a sloppy track. This victory made him the first Derby-winning horse to never race as a two-year-old in more than 130 years. Justify won the Kentucky Derby and went on to become the 13th horse to win the Triple Crown, which include victories in both the Preakness and Belmont Stakes.
For this year's Derby, Omaha Beach, Game Winner, Improbable, Maximum Security and Roadster are the favorites.
I know not everyone can make it to Louisville to watch the Kentucky Derby, but there are a few celebrations going on in Lexington, Kentucky.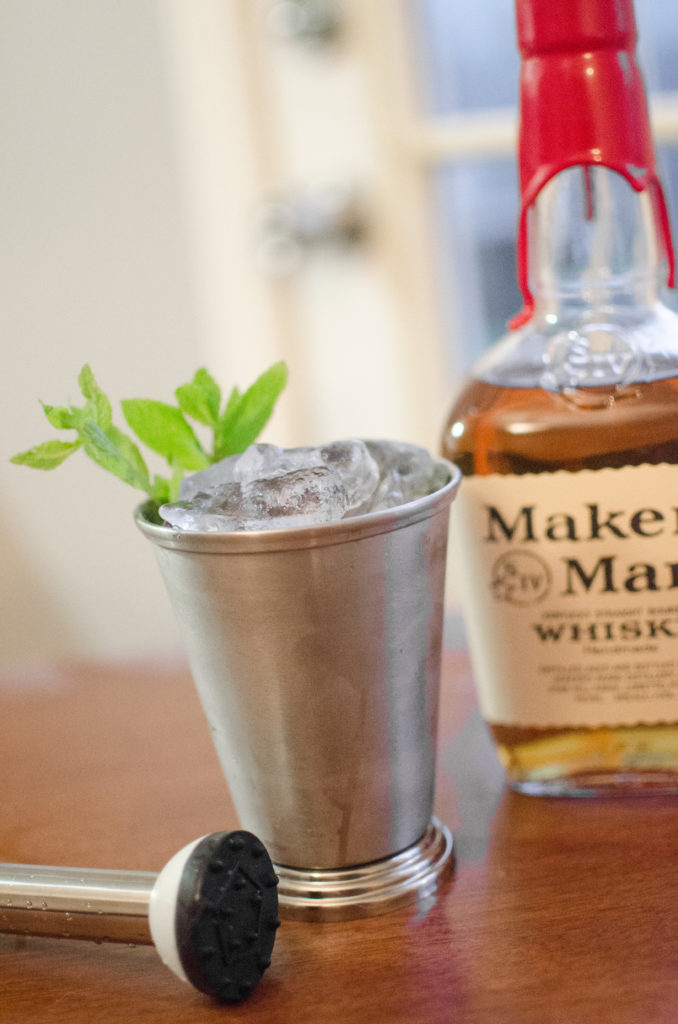 Friday, May 3, 2019
8:30am: Oaks Day Transportation with Bluegrass Tours
A full whole day of fun!! They will departing from the Embassy Suite in Lexington Green at 9am to travel to Churchill Downs for a day of racing! They'll be coming back for Lexington one hour after the completion of the 145th Kentucky Oaks Race. This will give you plenty of time to cash your bets and make your way through the crowds. Transportation includes parking on site at Churchill Downs, Souvenir Program and Racing form, Snacks/Water/Soda and Panera box lunch in approved Churchill Downs Packaging. Tickets available: HERE.
8:30am to 8:30pm: KY Oaks and Derby Shuttle with Gold Shield Limos
Off to the races! Ride in luxury to the Oaks or Kentucky Derby.Depart the Hilton Downtown Hotel of Marriott Hotel and travel in style to Churchill Downs. Tickets available: HERE.
10am: Oaks Day Horses, Hooch & History Tour with Bluegrass Tours
Experience a day in the life of a Thoroughbred race horse. Learn about the care and training that go into the making of  Thoroughbred champions when you visit a Lexington area Thoroughbred horse farm. More details: HERE and HERE and tickets available: HERE.
Day of Touring to Include:
Behind-the-Gates tour of Sun Valley Farm
Tour & Tasting at Buffalo Trace Distillery
Delicious buffet lunch at the historic Glen Willis House
12pm: Kentucky Derby Weekend at Fort Boonesborough State Park
Enjoy a Derby party with games and activities all weekend.  Come out for a traditional burgoo dinner on Friday evening and a Derby breakfast on Saturday morning. You can watch the race on our satellite TV and if you pick the winning horse in our Kentucky Derby Contest, you might be the weekend's big winner.  This event is for registered campers only. More details: HERE and HERE.
1pm to 2pm: Kentucky Derby Events at Lexington Public Library – Central Branch
Run for the Roses and celebrate all things equine with games, crafts and activities.
4:30pm to 5:30pm: Unicorn Derby at ARTplay Children's Studio
They are celebrating the Kentucky Derby with what else but a… UNICORN DERBY! Kids ages 4 to 8 will be able to make their own riding unicorn (very similar to a stick pony). Tickets available: HERE.
 7pm to 11:55pm: Derby Eve Soirée at the Hyatt Regency Downtown Lexington
It's Derby time in the Bluegrass! The Makenna Foundation is celebrating with the Derby Eve Soiree presented by Kentucky AND Cincinnati Children's Hospitals. Come out for a great night that includes a premiere auction, gourmet dinner and spirits and live entertainment from Encore of Lexington and Sora Aerial Arts!  Put on your fancy duds and dancing shoes and support the kids and families at Kentucky Children's Hospital. Tickets available: HERE.
7pm to 10pm: Oaks Day with Whiskey Business at Proud Mary BBQ
Live music at Proud Mary BBQ for Oaks Day!
Saturday, May 4, 2019
8:30am to 8:30pm: KY Oaks and Derby Shuttle with Gold Shield Limos
Off to the races! Ride in luxury to the Oaks or Kentucky Derby.Depart the Hilton Downtown Hotel of Marriott Hotel and travel in style to Churchill Downs. Tickets available: HERE.
9am: Kentucky Derby Transportation with Bluegrass Tours and Horse Capital Tours
Grab your ticket, hat and meet us in Downtown Lexington for your shuttle to Churchill Downs. They will be departing at 9am and returning one hour after the Kentucky Derby (6:50pm post-time). Box lunch, souvenir program, racing form, and refreshments included with your seat. Tickets are available: HERE.
10am: Derby Day Breakfast at Waveland 
When you think of Derby Day you think of history, horses and Kentucky. Waveland State Historic Site will be hosting an exclusive Derby Day breakfast in the mansion!
To get you started, you will enjoy pimento cheese wafers with country ham pate and a cheese and chive scone with country ham. To keep your Derby experience pure Kentucky, you will then be served a hot brown tart, cheese grits with a jumbo shrimp garnish and fresh fruit with honey yogurt dip. Next are a Waveland exclusive, vanilla bean scones with homemade lemon curd and jam. To complete your breakfast, you will receive a derby pie tart, bourbon mint brownie, chocolate dipped strawberry and to give you luck on your derby picks, a horseshoe sugar cookie.
Drinks will include hot tea, coffee and juice.
This limited elegant breakfast will be served on fine china by period dressed interpreters. Breakfast will include a tour of the mansion highlighting how Waveland influenced horse racing in Lexington.
Price for this limited exclusive is $50.00 per person. More details about reservations: HERE.
11am to 12pm: DIY Derby Fascinators at Lexington Public Library – Tates Creek Branch
Come celebrate the Kentucky Derby by joining us for a fun DIY project decorating cheap and cheerful fascinators. Refreshments will include mocktails and mock juleps. Registration required.
11am to 1pm: Skin Care Saturday: Makes for Mom – Derby style at Lexington Public Library – Eastside Branch
With the Kentucky Derby right around the corner and Mother's Day coming up quick, why not celebrate both? Join Eastside for a Skin Care Saturday to learn how to make Derby style sugar scrub as a gift for Mom!
11am to 12pm: Family Storytime at Lexington Public Library – Beaumont Branch
Join us for a special Derby Day celebration! Stories about hats and horses and a special craft, too.
11am to 7pm: Derby Day Watch Party at Tin Roof Lexington
Come out to watch all of the races leading up to the most exciting 2 minutes in sports! Come out and enjoy Mint Juleps and $6 pitchers of Bud and Bud Light!
11am: Derby Day Watch Party at Mr. Brews Taphouse
Come Enjoy Derby Day without the crowds or the weather! They will be showing races all day and will feature their draft, bucket and pitcher specials! They will have Kentucky Bourbon Barrel Ale and Town Branch Mint Juleps on special. You can also keep the glass! There will also be prize giveaways and more!
12pm: Derby Hat Contest 2019 at Southern Barker
In spirit of the Kentucky Derby, Southern Barker is hosting a Derby Hat competition – this is for dogs! There will be refreshments, a photo op, and more! They ask you to please pre-register your dog for the contest! You can do this by emailing info@southernbarker.com
The categories will consist of:
Best Overall Derby Hat
Most Creative
Best Derby Hat Duo (This could be a duo of dogs wearing matching hats or a dog/owner duo)
12pm to 4pm: Run for the Roses – Derby Day Event at Hamburg Pavillon (2312 Sir Barton Way Suite #150)
Celebrate a pre-Derby event with complimentary pony rides, performance by Zoe Speaks, and a glimpse of Anita Madden's famous Derby Eve parties. Grab your hat or bowtie and be part of a Kentucky tradition at Hamburg Pavilion!
12pm: 7th Annual Derby Party and Cookout! at Backstretch Sports Bar and Grill
Doors will open at noon! Eric Cummins & The Marble Creek Rangers will be on the patio from 2pm to 6pm! There is a patio bar, outdoor tables and chairs available, and cornhole! There also will be drink specials, burgers, hot dogs, and outdoor grill!
1:30pm to 3pm: Play+Create: Derby (K-5) at Lexington Public Library – Eastside Branch
Celebrate Derby in the library! They will have pool noodle horse racing and silly hat making in the Children's area.
2pm: Derby Dash for $100,000 Cash at Red Mile
Race your way to $100,000 Cash with our Derby Dash for Cash May 4th and 18th! There will be 10 chances to win $100,000 CASH. 5 on Saturday May 4th and 5 on May 18th 2pm to 10pm. Earn entries NOW through May 18th by playing with your Winners' Circle card.
2:30pm to 6:30pm: Vinyl Richie Derby Day Party at Keeneland
Grab your derby hats, bowties, and dancing shoes because Vinyl Richie will be rocking the biggest derby party in the world at Keeneland! They will be in the paddock area underneath the jumbo television. With over 1,000 televisions, easy access to wagering, great food, kids activities and more, Keeneland is the perfect place to watch the Run for the Roses and dance to some great music.
Some important information:
General admission is $5 and parking is free.
Gates open at 9am.
Opening band starts at noon.
Derby Post time is approximately 6:50 pm.
Patrons are permitted to picnic inside the grandstand area for this event.
3pm to 8pm: Derby Patio Party at Drake's Lexington
Come play for the Derby and release party for Country Boy Key Lime Cougar Bait! There will be live music from 3pm to 6pm. There will also be $9 Mint Juleps in a souvenir julep cup, while supplies last!
6pm: Derby at the 'Barn' at Liquor Barn – Beaumont
They will be offering three official signature cocktails for just $5 each, The Mint Julep, Oaks Lily and Steeplechase! The evening will include drinks, giveaways, and a contest for picking the winning horse of the fastest 2 minutes in sports, and the Best Derby Hat!
How to Watch The Kentucky Derby on TV:
The main event will be broadcast as part of a five-hour live broadcast on NBC from 2:30pm EST, with the official post time for the 2019 Kentucky Derby set for approximately 6:50pm EST. Be sure to tune in earlier, because after all it's "the greatest two minutes in sports," and you don't want to miss it!
Which horse do you think is going to win??