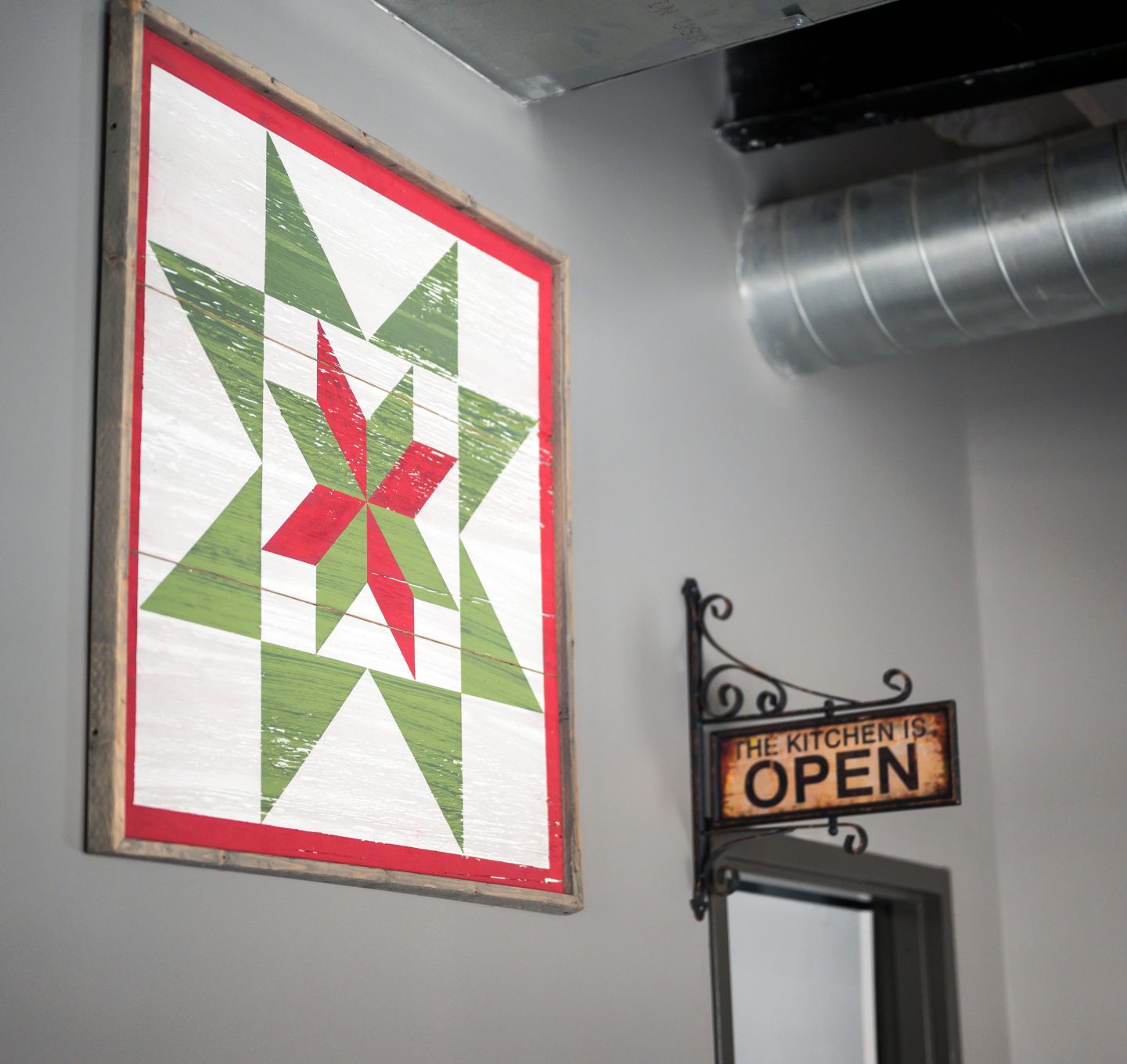 Earlier this week, you may have seen that I got to visit Sun Valley Farm in Versailles, Kentucky. If not, you should check it out and consider going on a tour. You will have the chance to see baby horses up close and personal. Who knows, maybe one day they will be crowned a champion?
Since we were only about 10 minutes from downtown, we decided to make a whole day of it. Marie from Backroad Bluegrass was gracious enough to contact some local businesses so we could have a great experience in downtown Versailles.
We visited five local businesses, and the best part is that they are all located in close proximity, so you can walk to each of them! I'm so ashamed that I live so close to Versailles, but haven't spent much time there. Versailles is such a charming town, and spending time downtown, you can tell they have put in great efforts to revitalize it with many great local businesses!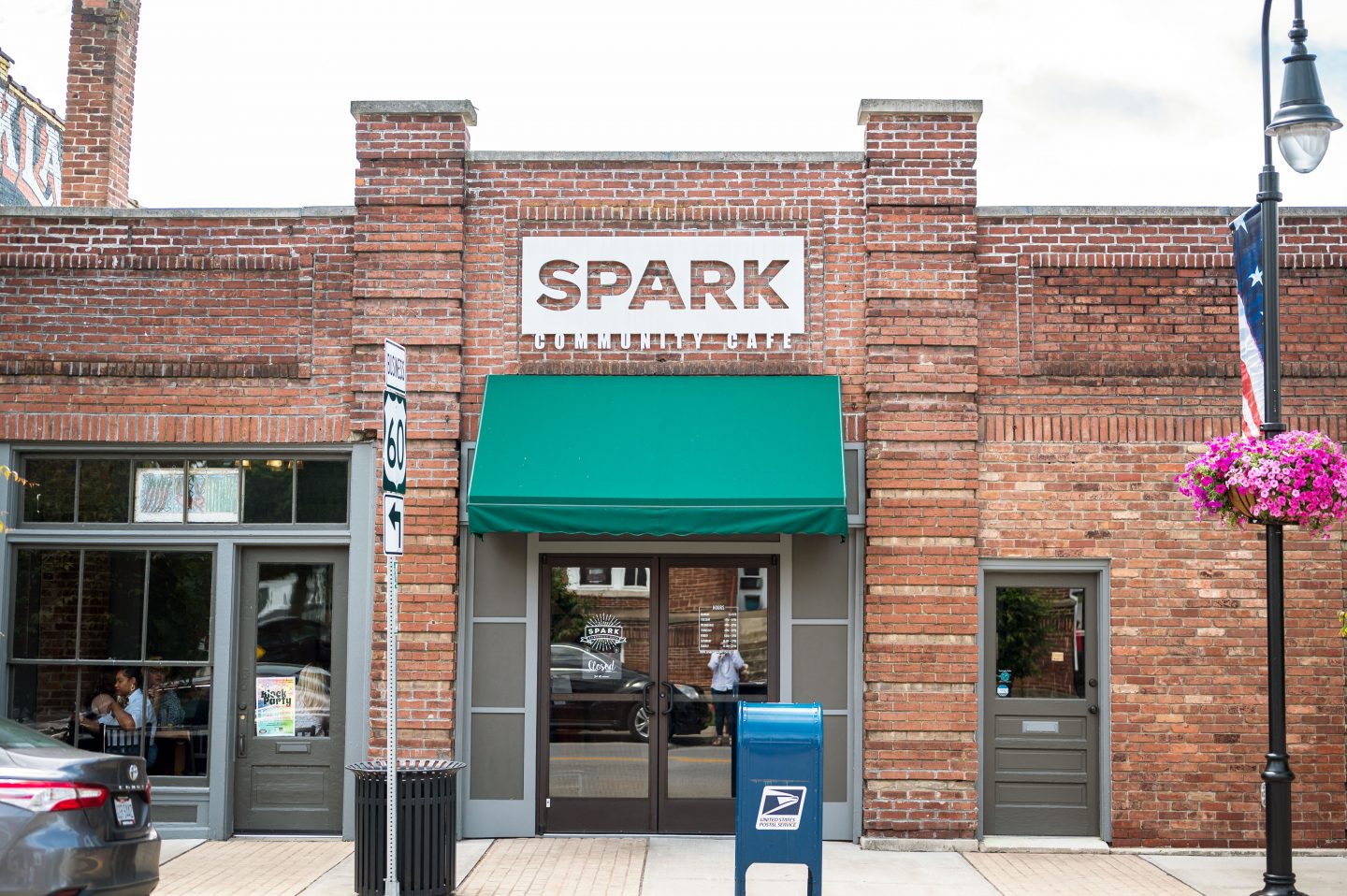 First Stop: Spark Community Cafe
Our first stop of the afternoon was Spark Community Cafe! Spark Community Cafe is a brand new business that opened up on Main Street in downtown Versailles, Kentucky back on March 27, 2019. They've been only open for a short amount of time, but they are already creating quite the buzz in the community. Spark Community Cafe has a variety of farm-fresh dishes and offers multiple affordable and delicious choices for any meal.
Let me tell you about Spark and why it's special! It has such a wonderful mission, and I'm sure that everyone can get behind it!
Spark Community Cafe is a restaurant that wants to give back. They want to help the food insecure and do it with dignity. At Spark, they want to ensure that everyone has an excellent farm-to-table dining experience, regardless of their financial situation. Here at Spark, it's designed to be a pay-it-forward style lunch and dinner eatery. All of the items on the menu have suggested prices, but here is how it works:
If your pockets are full, pay-it-forward.
If your pockets are light, pay-what-you-can.
If your pockets are empty, volunteer your time.
Spark help out the community by also providing preloaded gift cards that have different amounts of money and giving them to local organizations that handle families in need. The organizations can vary from schools to shelters. It is these organizations that determine who is in need of these cards. The gift cards are then handed out to the families. The gift cards provide anonymity to the families, because with this, no one will know who is food insecure or who isn't.
There are only two paid employees and the rest are volunteers. Volunteers greet customers, wait tables, and clean. Dining out at a restaurant may not be a regular occurrence for someone who is food insecure, but Spark wants to make sure everyone has the opportunity to dine in a restaurant and eat a nutritious meal.
We weren't able to have lunch, but we were able to have their cheesecake. It was super creamy and oh so yummy!! Strawberries are my favorite fruit, and you could taste how fresh they really were. After all, they get all of their food from local farmers! You can check out their facebook and instagram for their menus.
Address:
175 North Main Street, Versailles, Kentucky 40383
Hours of Operation:
Monday and Tuesday: CLOSED
Wednesday and Thursday: 11am to 2pm / 5pm to 8pm
Friday through Sunday: 11 am to 2pm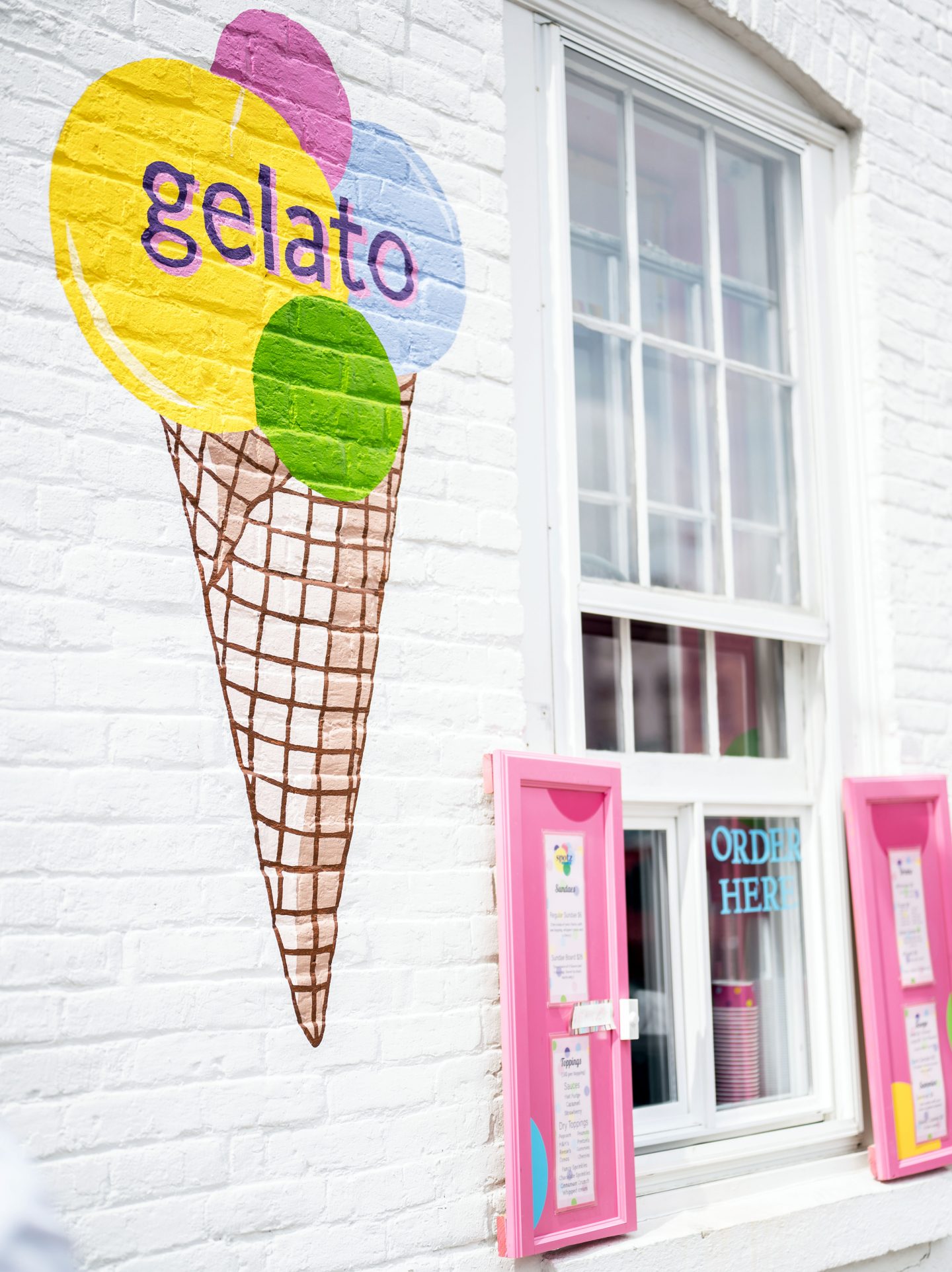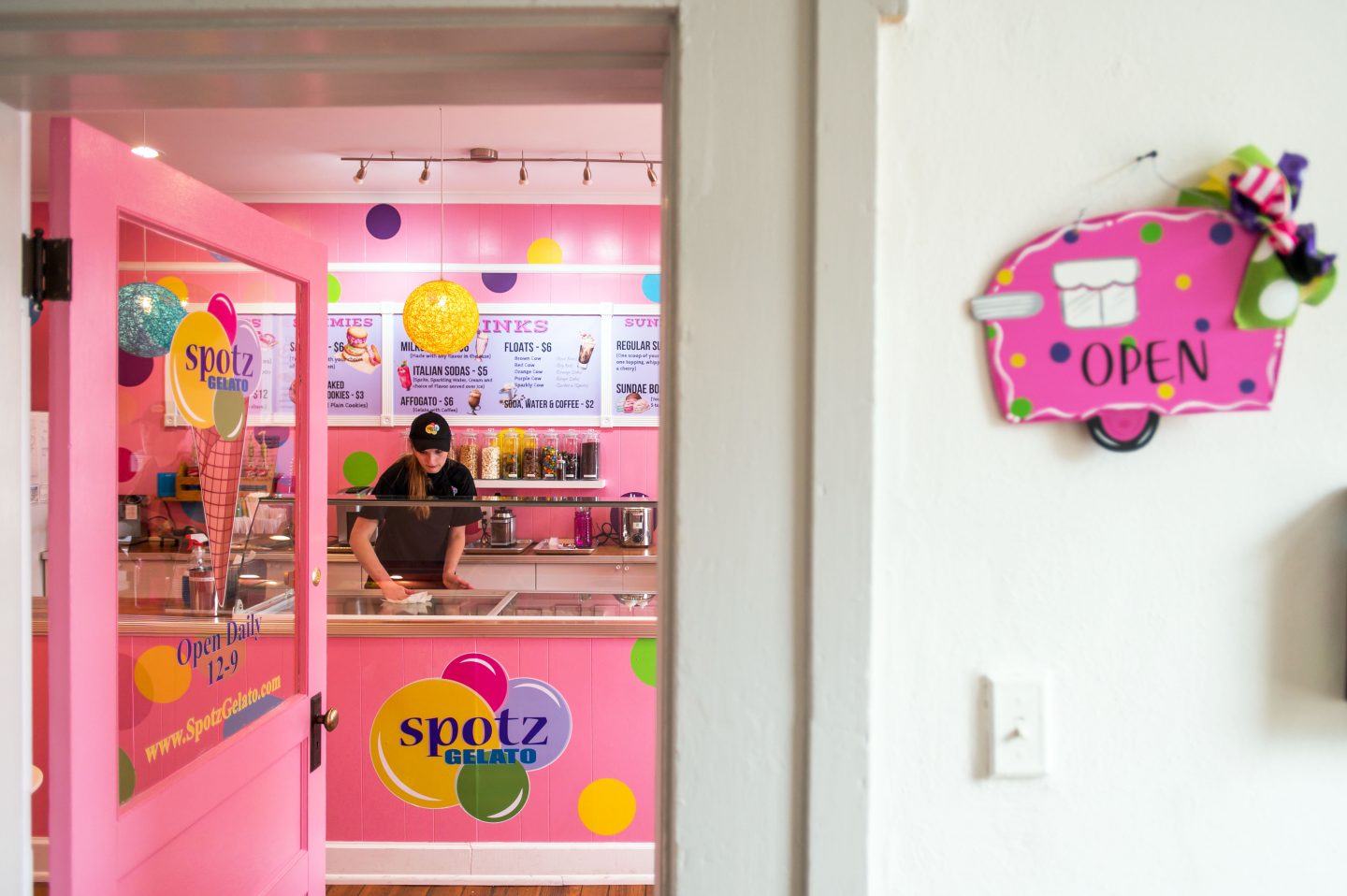 Second Stop: Spotz Gelato
I'm sure y'all have seen Spotz Gelato around at many food events around Lexington over the years. They are easily recognizable, because their vintage trailer is PINK! Spotz Gelato has award winning, handcrafted, small batch gelato and sorbet, and all of it is made from Kentucky Proud ingredients.
Spotz Gelato has a brick and mortar location right in the heart of downtown Versailles, Kentucky. There is also a location in Georgetown, as well as Las Penitas, Nicaragua.
The owners are Philip Enlow and Beth Richardson, who are a husband and wife duo. They both have a background in hobby farming and a passion for locally sourced Kentucky food. While on a trip overseas, they were inspired by the gelato on their trip, and boom, Spotz Gelato came to fruition in 2013!
They have many delicious flavors, and my favorite is the Banana Pudding! The Banana Pudding is so rich and creamy, so if you are a banana lover, you will absolutely love it!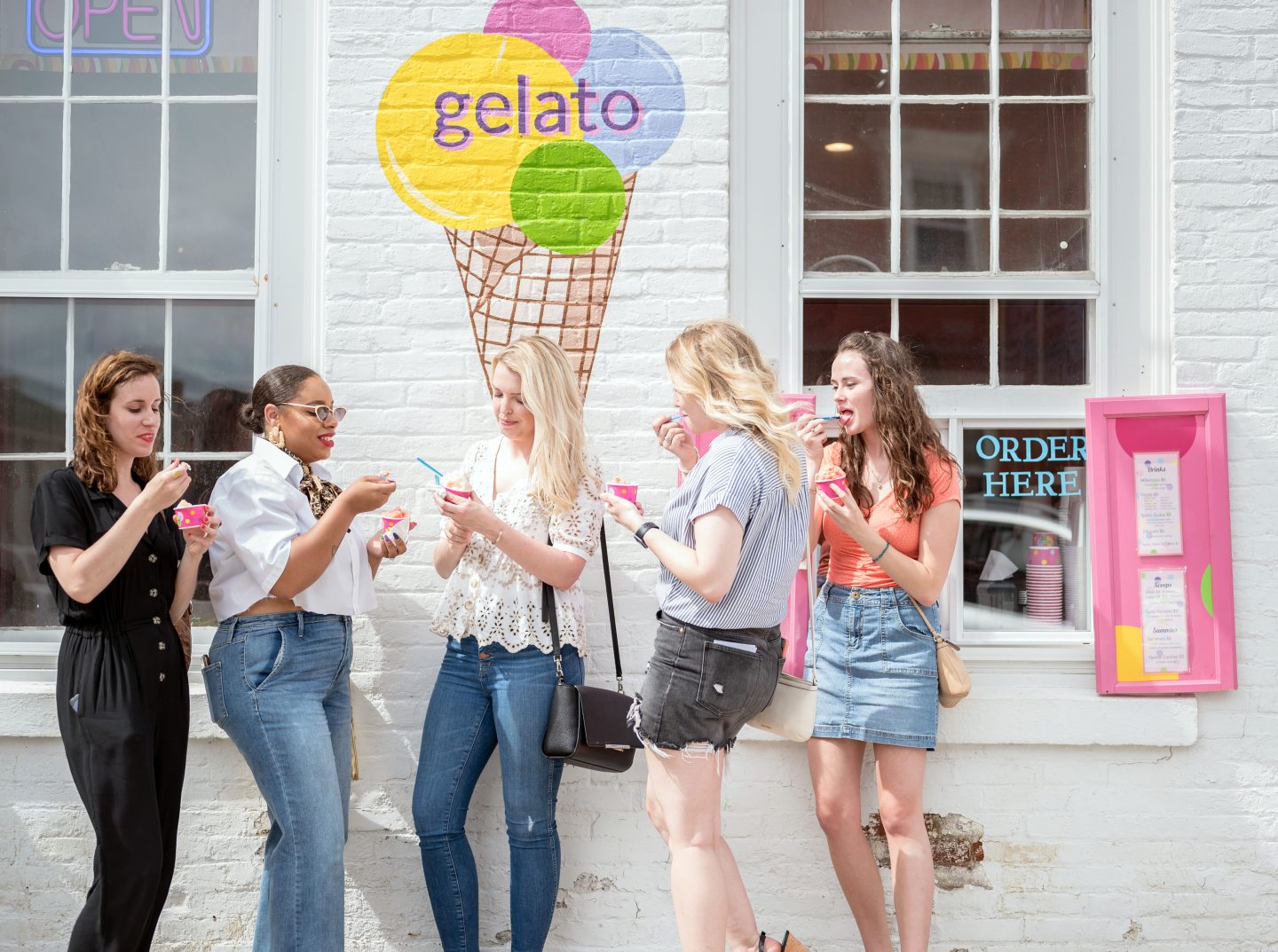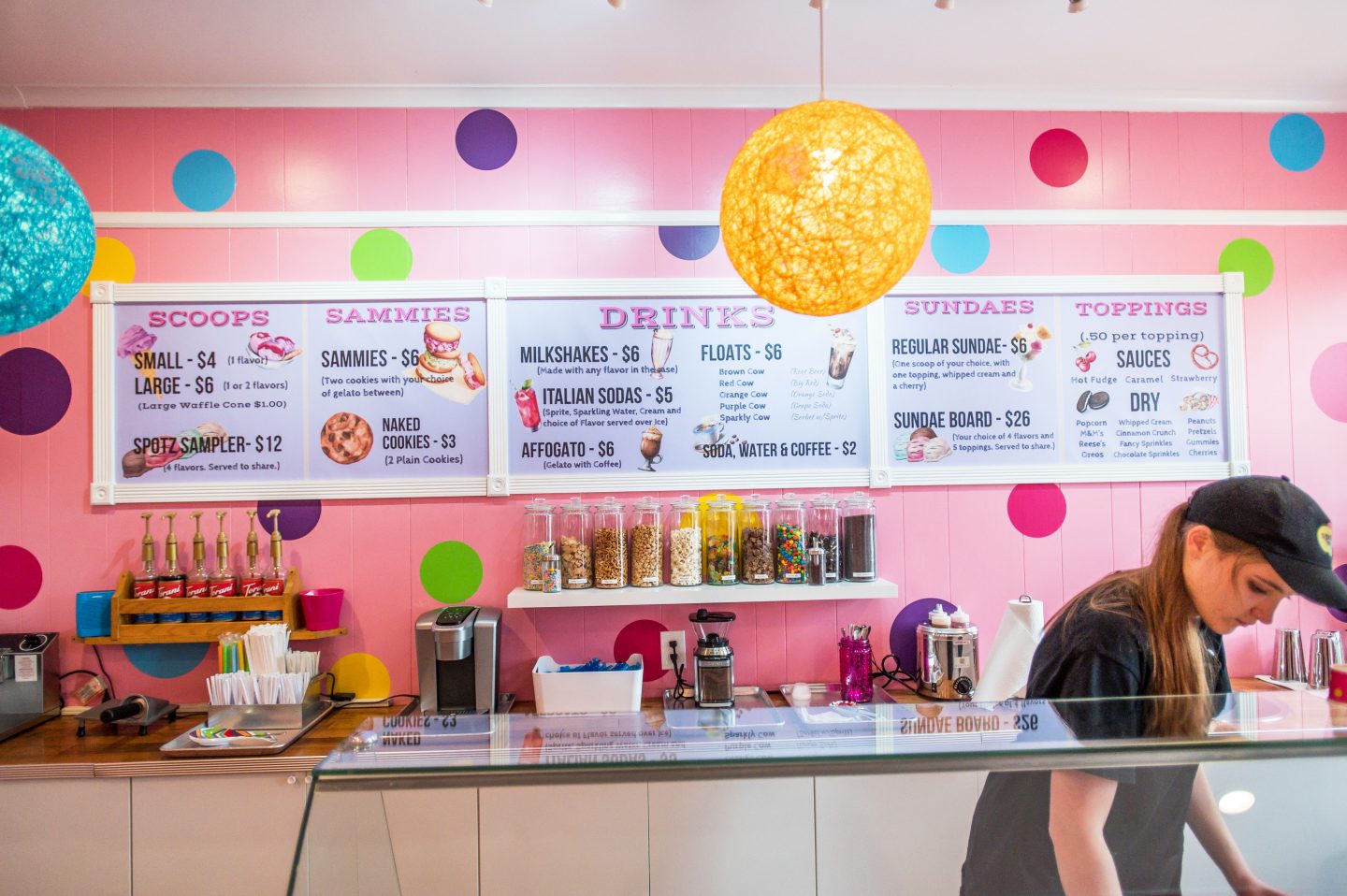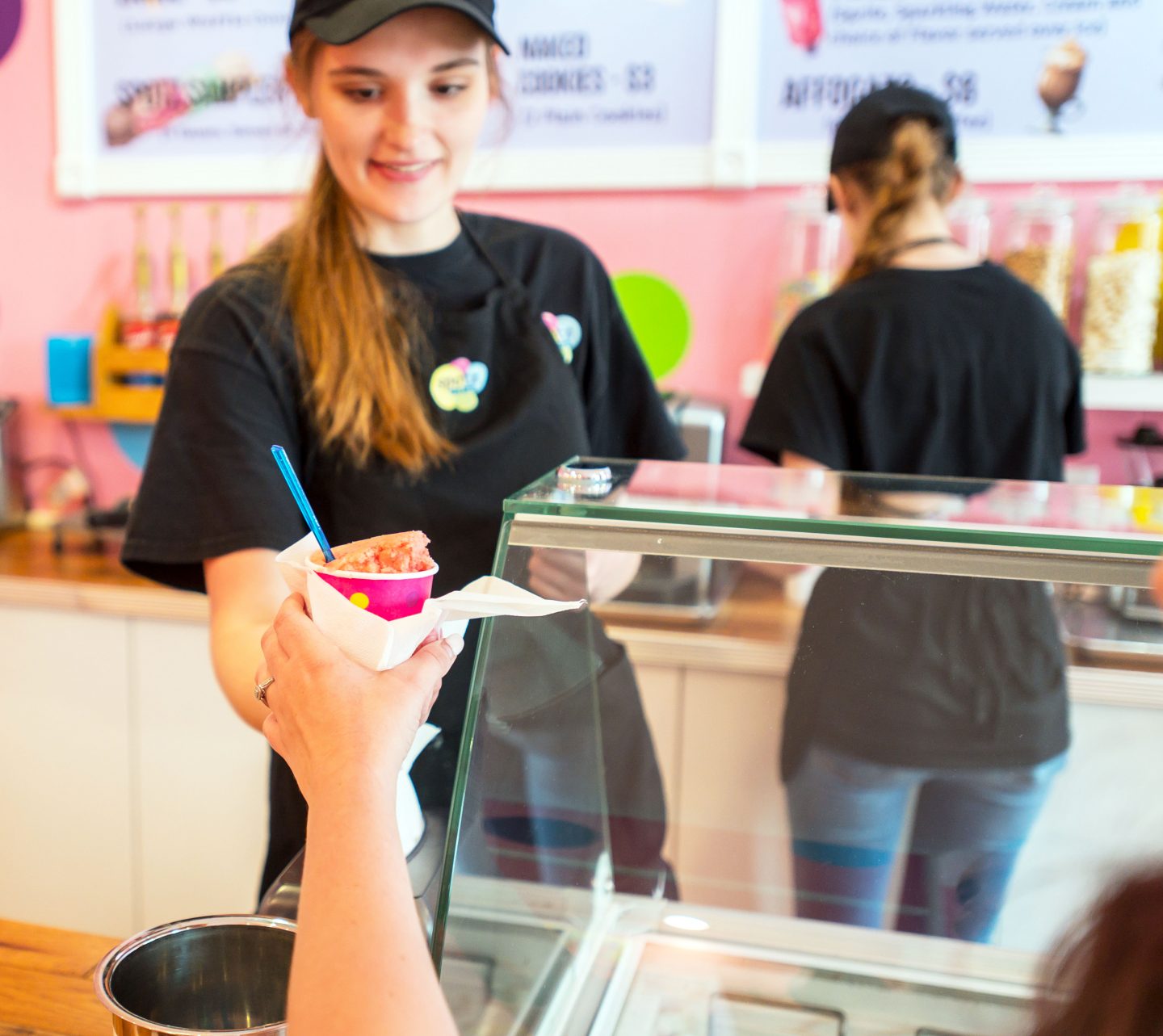 Here are their 2019 flavors:
Banana Pudding
Blueberry Muffin
Chocolate
Cookies and Cream – Their most popular flavor
Cream Cheese
Espresso
Fluffernutter – Peanut Butter and Marshmallows
The Goat's the Word – Blueberries and Goat Cheese
Kentucky Pride – Their version of Derby Pie
Key Lime Pie
Lemon Berry Chiffon
Maple Nut Mint
Chocolate Chip
Orangecicle
Rainbow – Vanilla Bean Gelato with M & Ms
Salted Caramel – Their second most popular flavor
Vanilla Bean
Waffle and Bacon
Looking through the list, I'm already thinking about the other flavors that I'm going to try. I've got my eye on Key Lime Pie and Waffle and Bacon. These are the ones I want to try next!
Address:
148 Court Street, Versailles, Kentucky
135 West Main Street, Georgetown, Kentucky 40324
Hours of Operation (for both locations):
Sunday through Saturday: 12pm to 9pm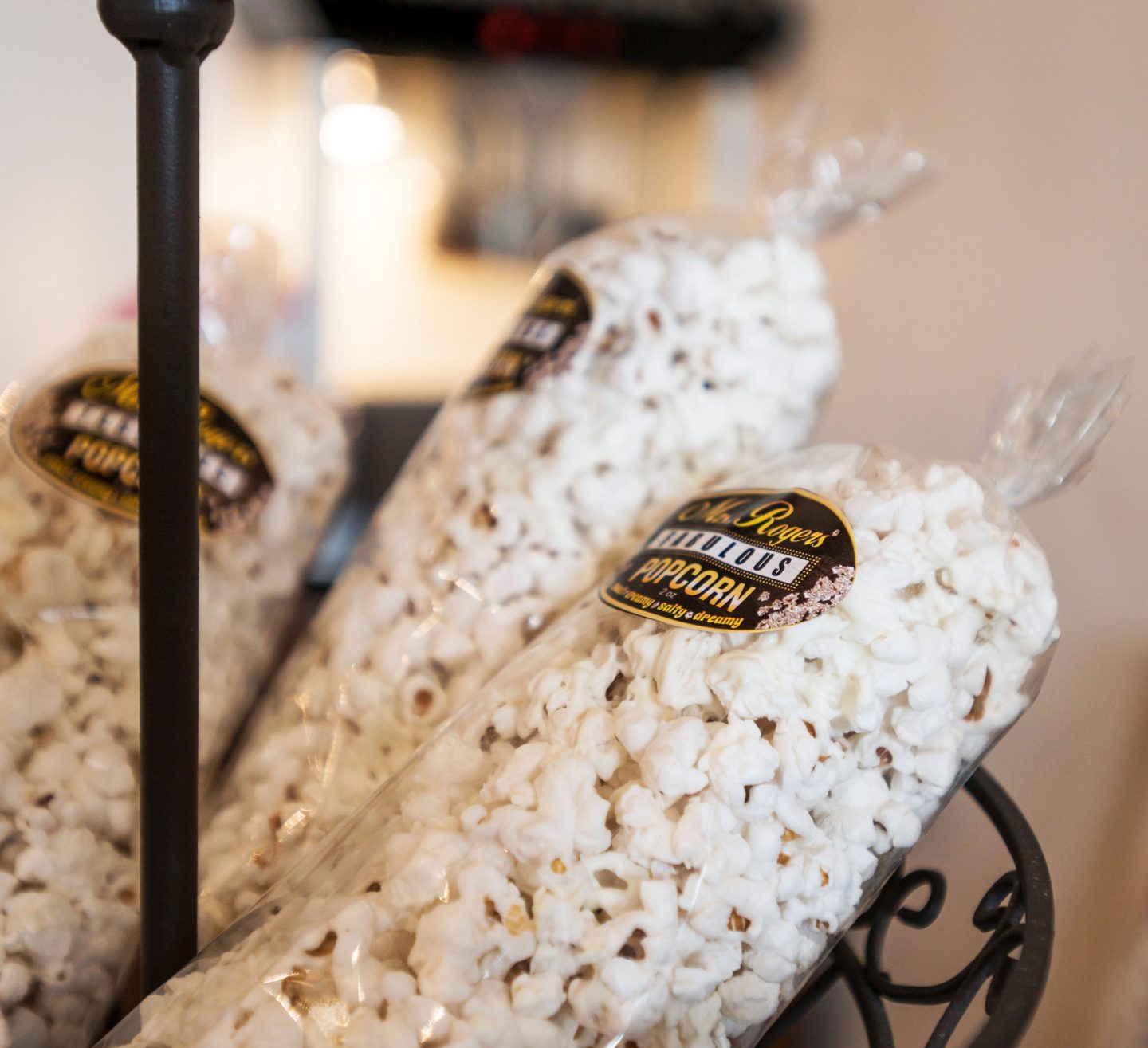 Third Stop: Mrs. Rogers' Popcorn and Sweet Shoppe
Located right next door is Mrs. Rogers' Popcorn and Sweet Shoppe. Mrs. Rogers' is known for her white chocolate popcorn. It has the perfect blend of flavors – lightly salted and lightly drizzled. At Mrs. Rogers' Popcorn and Sweet Shoppe, they use non-GMO popcorn. Their products are made daily and there are no additives!
Not only do they have popcorn, but they have some delicious peanut butter balls!! Chocolate and peanut butter is a match made in heaven!
Address:
148 Court Street, Versailles, Kentucky 40383
Hours of Operation:
Sunday and Monday: CLOSED
Tuesday through Thursday: 12pm to 7:30pm
Friday and Saturday: 12pm to 9pm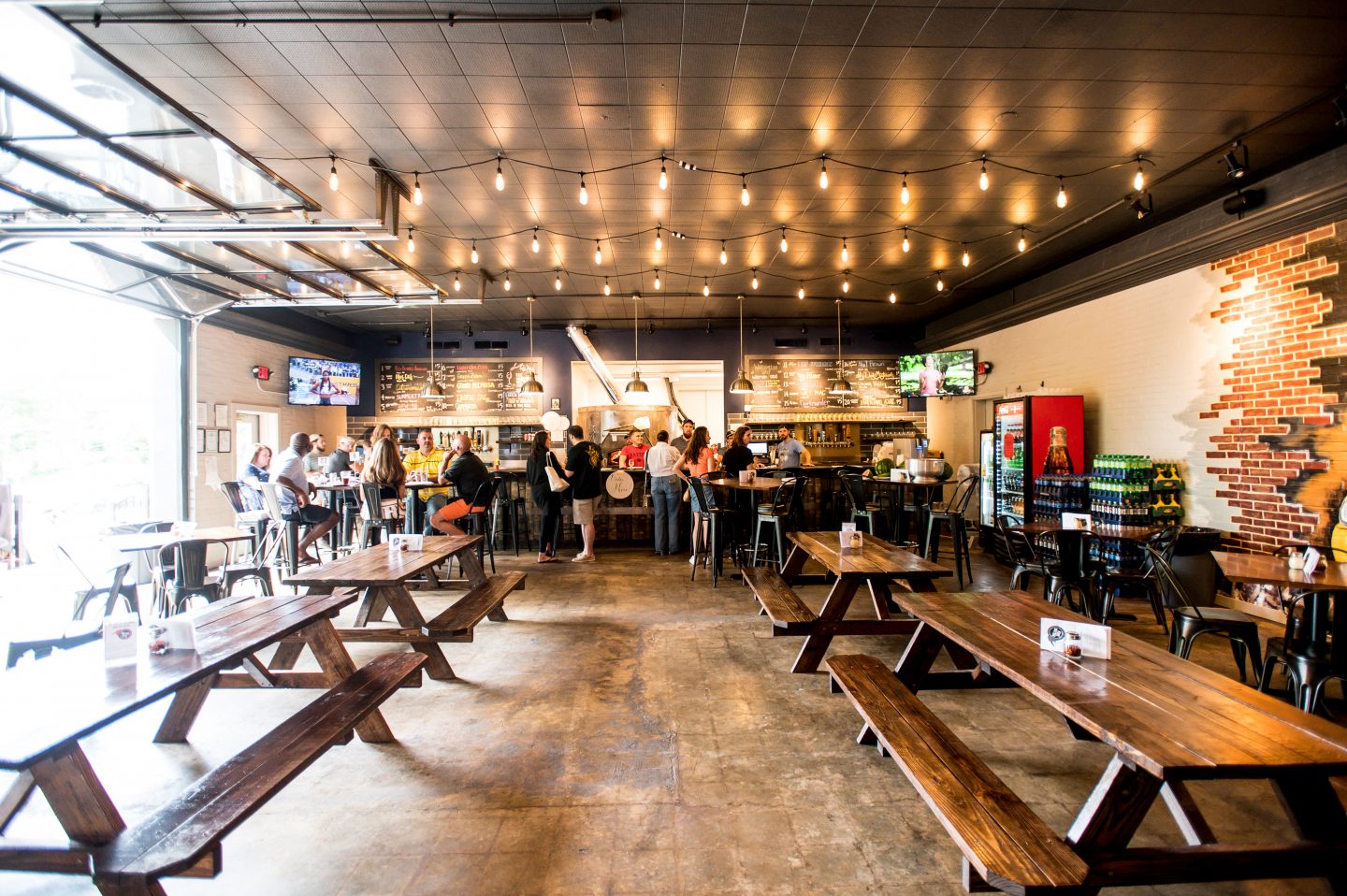 Fourth Stop: Rolling Oven Taproom
Next, we all made our way to the Rolling Oven Taproom. I'm always down for pizza! My friends call me the "Pizza Queen" because of my extreme love of pizza!
If you have lived in Lexington any amount of time, or have been to some food events, then you may have seen Rolling Oven's mobile truck. Rolling Oven is based in Lexington, Kentucky and first began as food truck. Their truck is massive! It is a twenty foot shipping container that was converted into a mobile pizza kitchen! Rolling Oven serves Neapolitan style pizza and sandwiches, which is cooked in their traditional Italian wood-fired brick oven!
They have pizzas ranging from traditional and supreme to more gourmet options, such as Potato and Chorizo and Pizza Bianca. Rolling Oven has an open kitchen, so you can watch the whole process from start to finish. From prep to plate, the pizzas take only ten minutes! The pizzas are made to order right there at the Rolling Oven and they use the freshest ingredients they can find.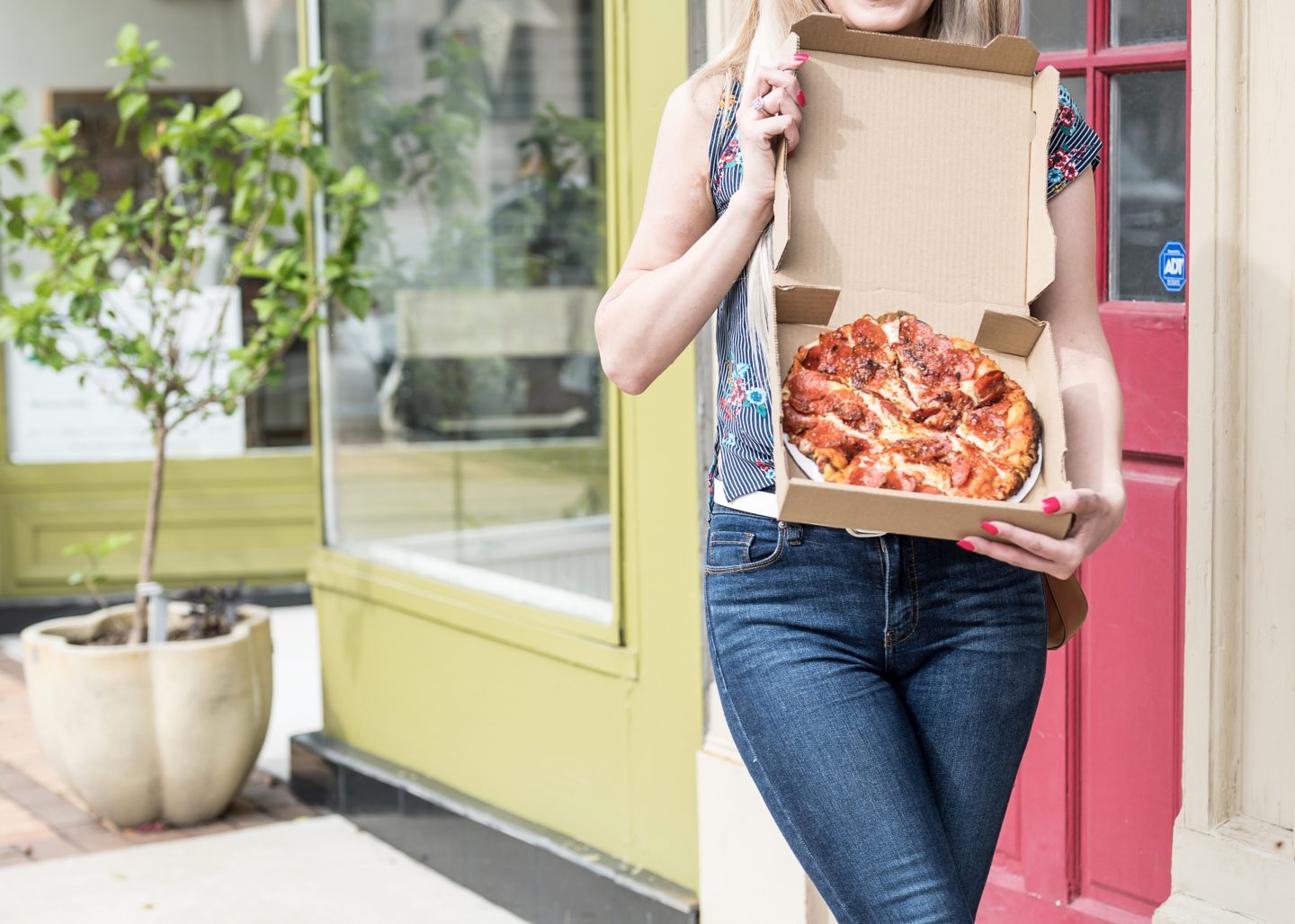 Rolling Oven has been operating a food truck since 2014 and have since opened two brick and mortar locations in both Lexington and Georgetown, Kentucky.
In December 2018, Rolling Oven opened their permanent location in Versailles. Not only do they offer pizza and sandwiches, but they also offer craft beer and wine. Their taproom contains twenty taps and features Mirror Twin Brewing's flagship beers, as well as a rotating selection of craft beers.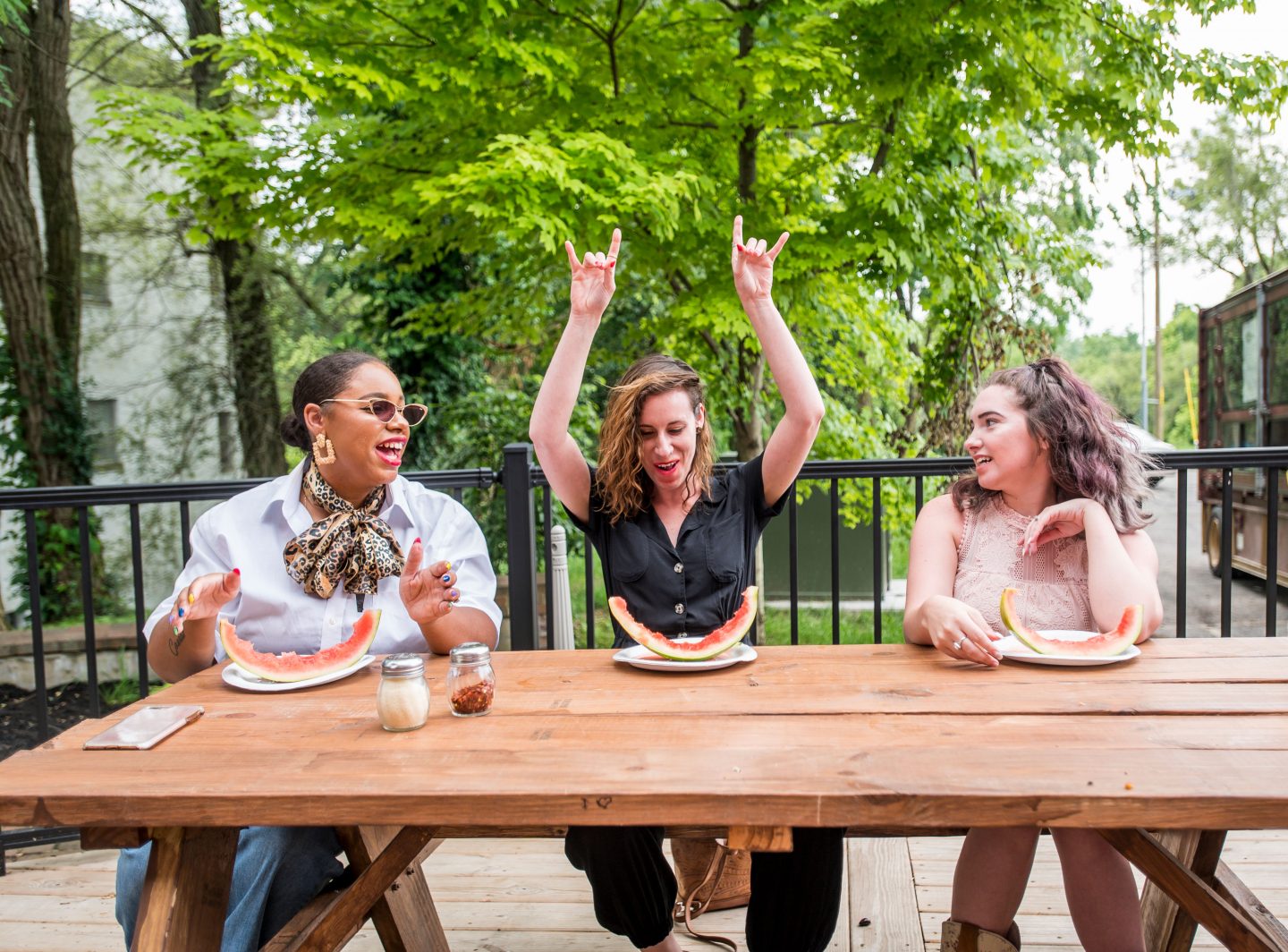 I decided to get their pepperoni pizza, because I've had it before, and as always, it's absolutely delicious. While we were there, they were having a Watermelon Eating Contest in celebration of National Watermelon Day!
Address:
725 National Avenue, Lexington, Kentucky 40502
149 East Main Street, Georgetown, Kentucky 40324
140 Court Street, Versailles, Kentucky 40383
Hours of Operation:
Lexington location:
Sunday through Saturday: 11am to 10pm
Georgetown location:
Sunday: 1pm to 9pm
Monday: CLOSED
Tuesday through Saturday: 12pm to 10pm
Versailles location:
Sunday: 11:30pm to 10pm
Monday: CLOSED
Tuesday through Thursday: 11:30am to 10pm
Friday and Saturday: 11:30am to 12am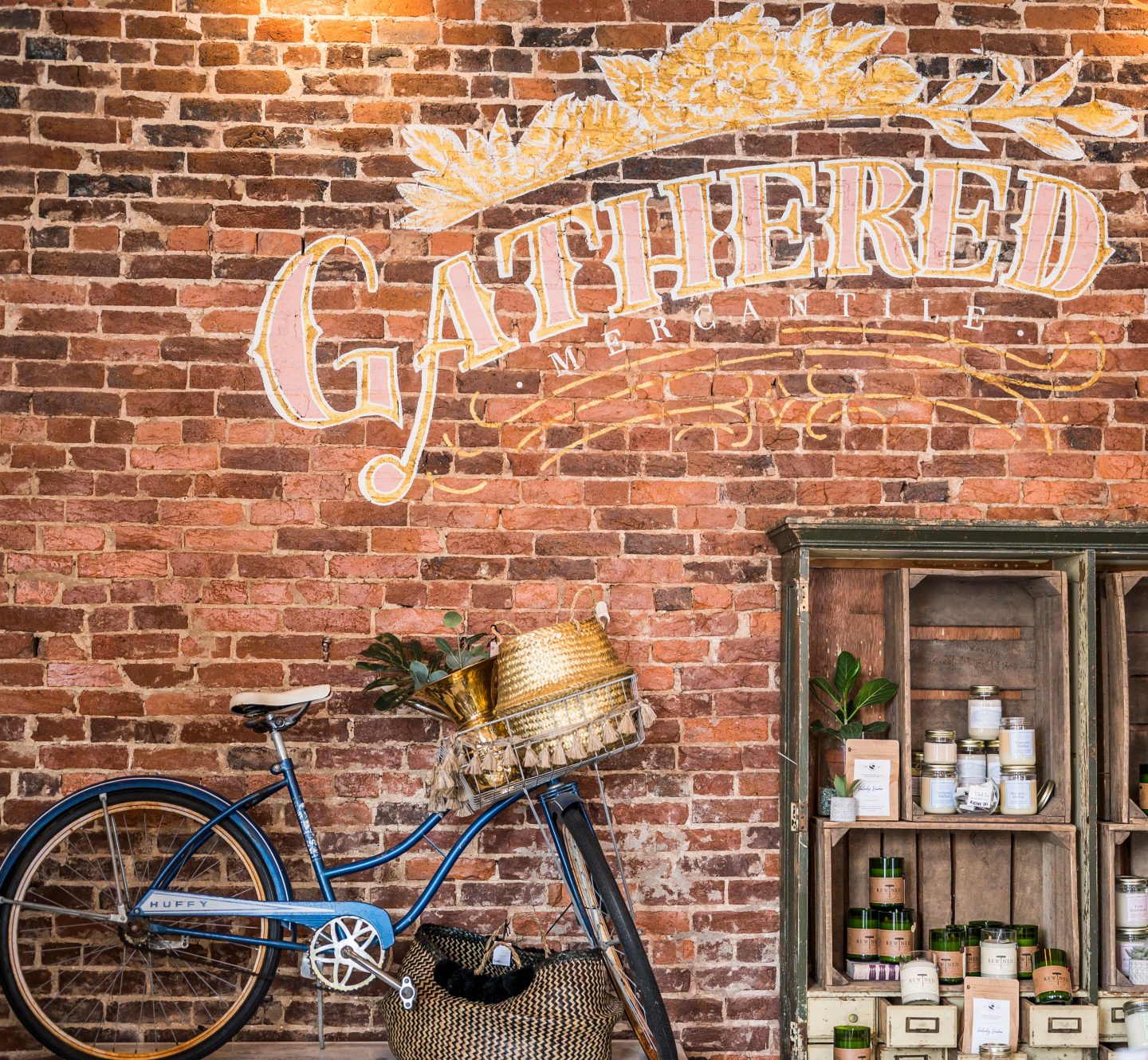 Fifth Stop: The Amsden
The Amsden is located just a block from the Rolling Oven Taproom. The Amsden houses the Amsden Coffee Club, Gathered Mercantile, The Yoga Room, Casey + Sara Pictures, and the Amsden Bourbon Bar.
The Amsden was originally the site of the Watkin's Tavern. It burned down in 1886, and in 1890 the Amsden Bank building was constructed, making it one of the oldest buildings in downtown Versailles, Kentucky. It ceased to be a bank when it closed in 1931 and has been a variety if businesses since then.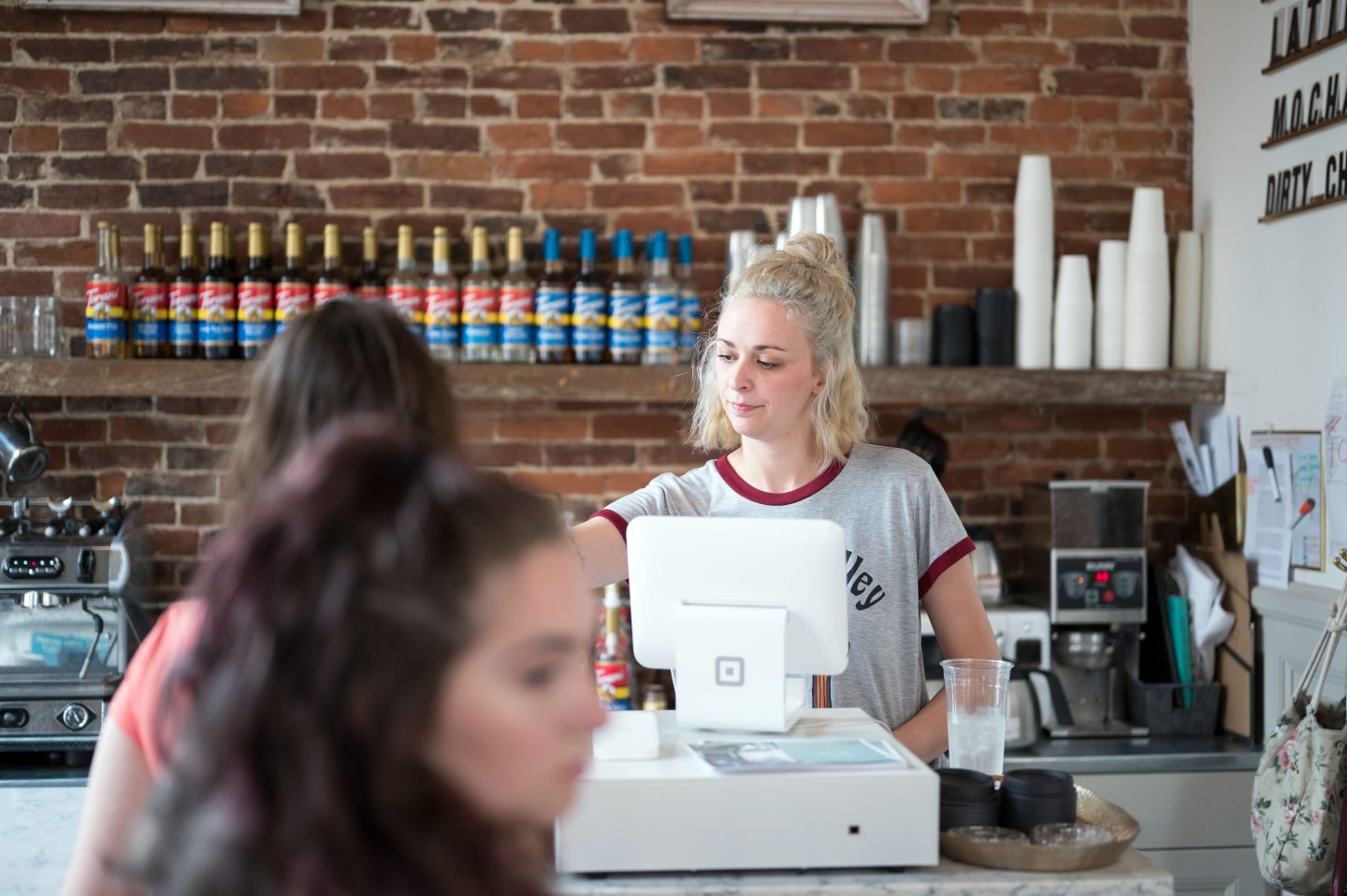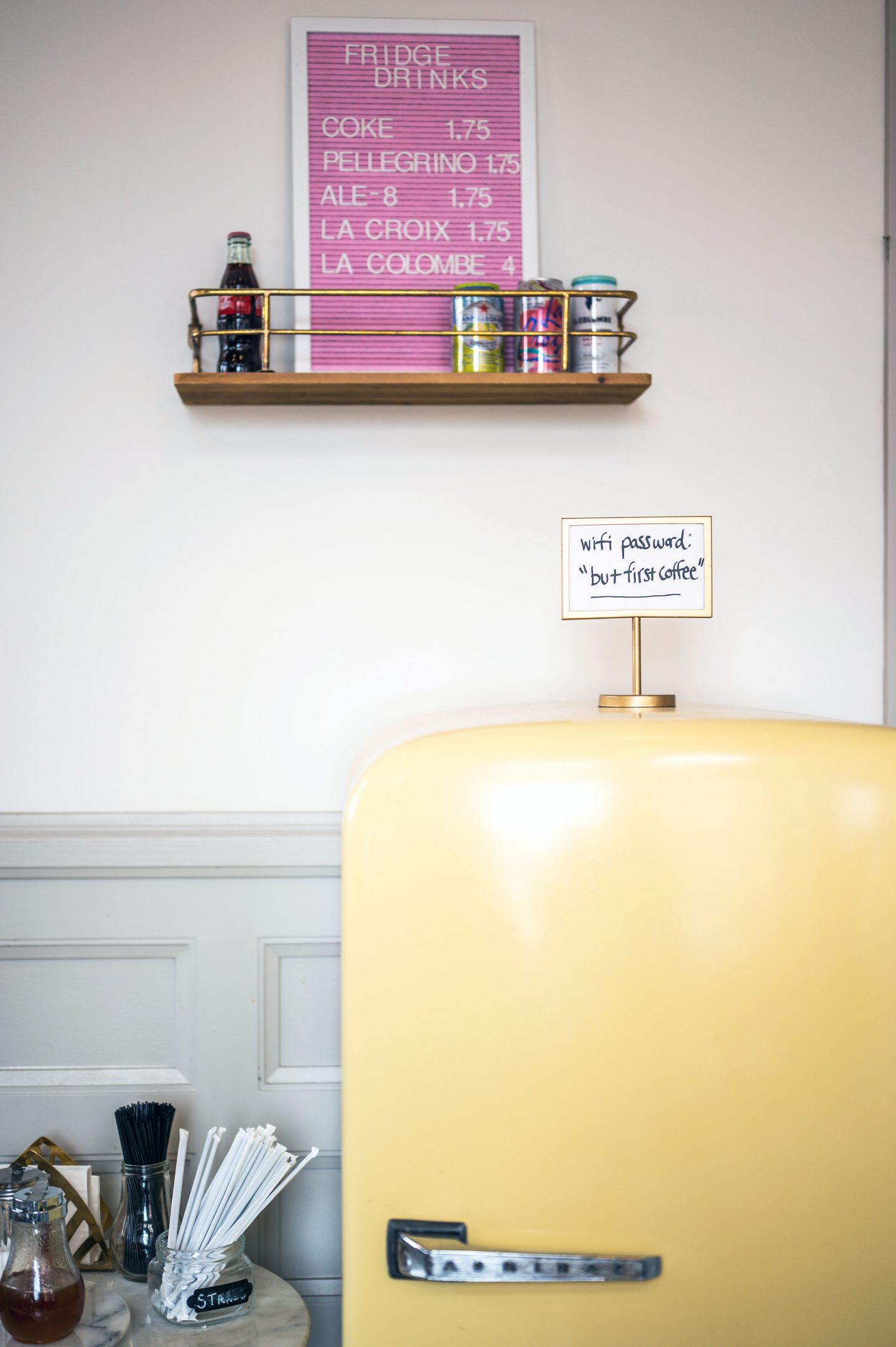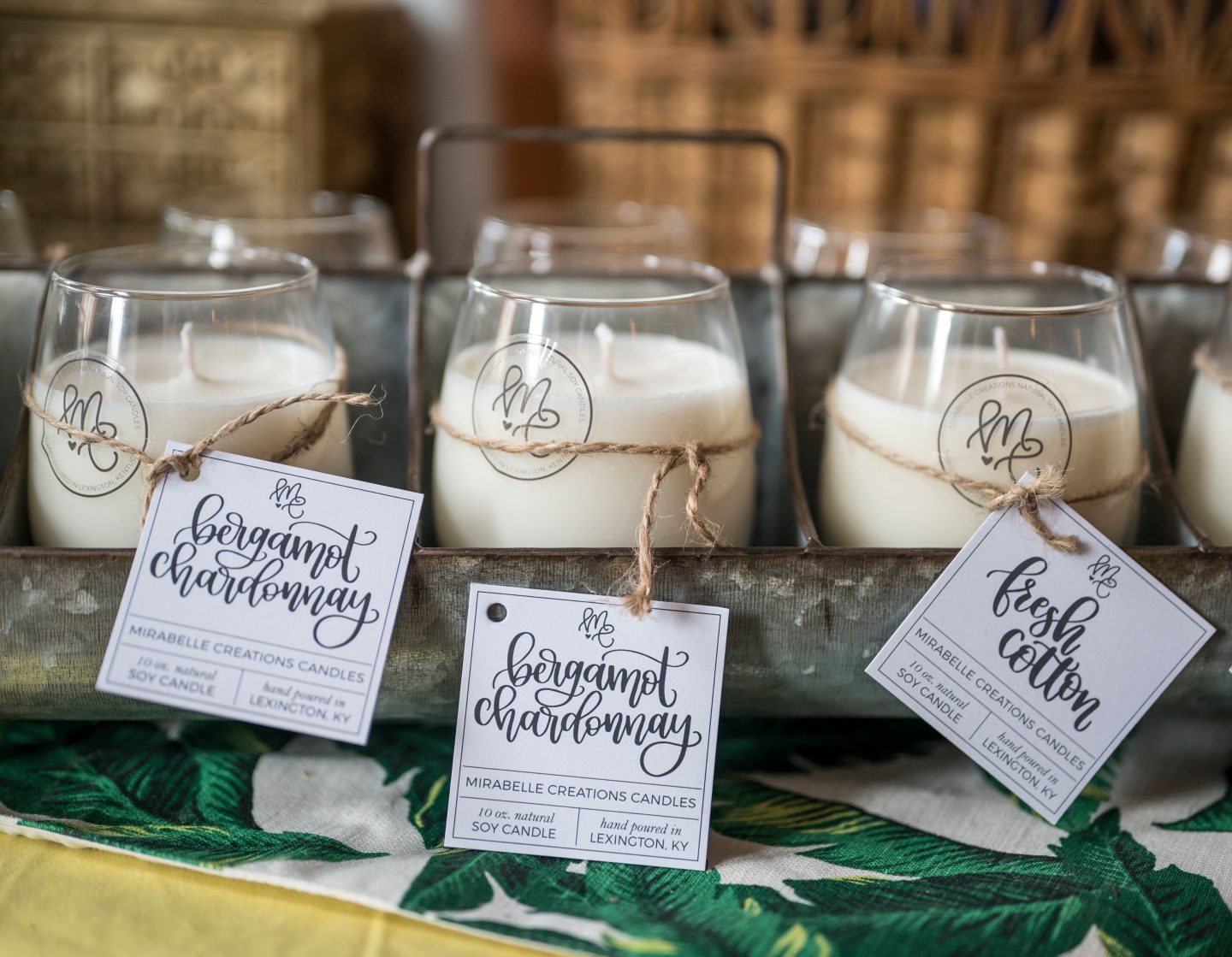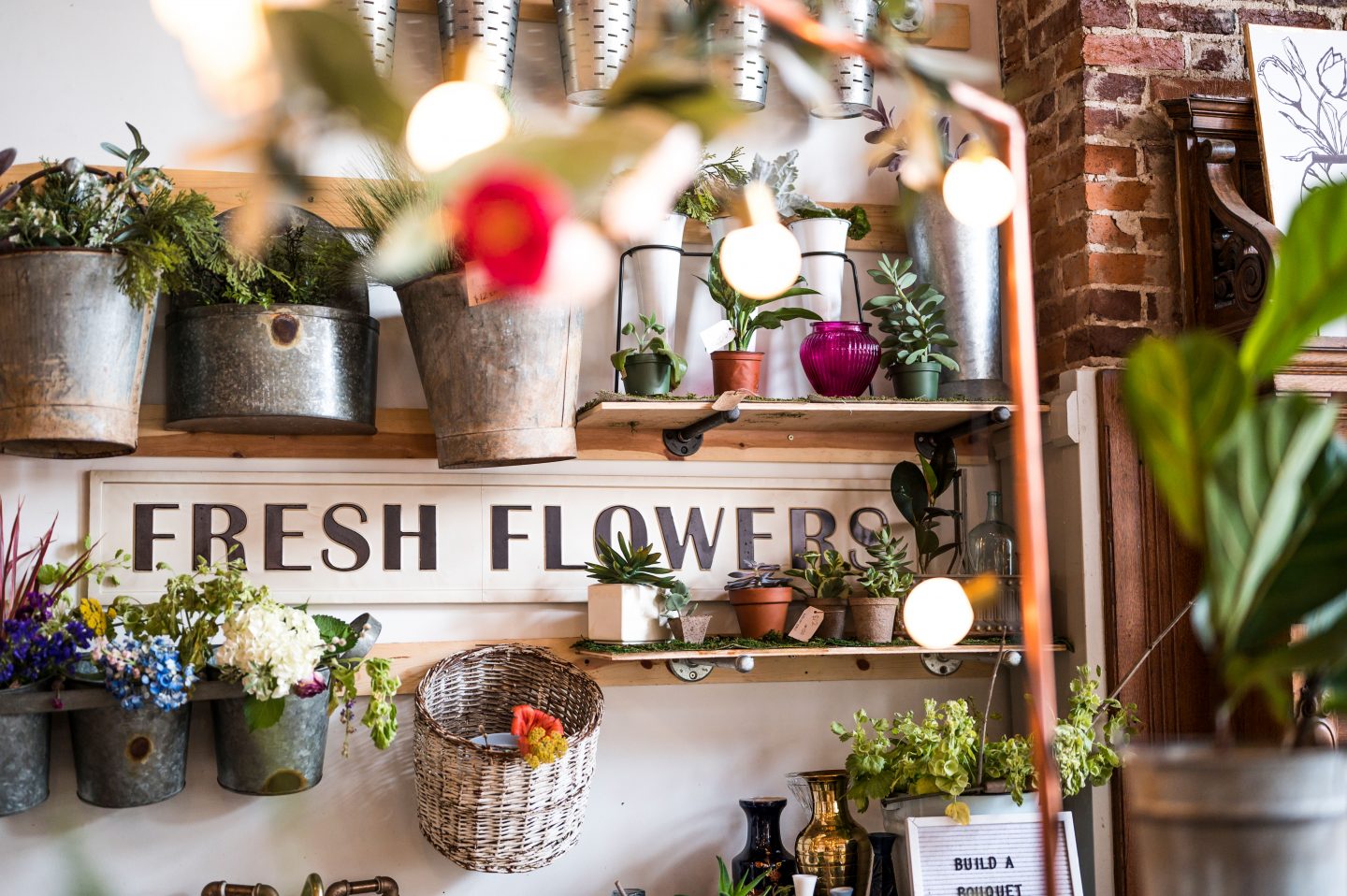 The business was neglected for many years before being renovated and restored, while still keeping its original charm, creating
the Amsden
that we know now!
At
the Amsden
, you can stop by for a beverage and shop at the featured vendors. There are over ten local makers and artists and have products ranging from art to vintage goods to jewelry and much more!
Address:
151 South Main Street, Versailles Kentucky 40383
Hours of Operation:
Coffee Club hours:
Sunday: 11am to 5pm
Monday through Thursday: 7am to 7pm
Friday and Saturday: 7am to 9pm
Mercantile hours:
Sunday: 12pm to 5pm
Monday through Saturday: 10am to 7pm
Thanks to Karrie of Muse Marketing and Design for capturing these wonderful photos!
Now you are ready to plan out your perfect afternoon in downtown Versailles, Kentucky!