This post is in collaboration with Fayette Mall. Regardless of receiving a gifted item and/or compensation, my thoughts and reviews are 100% my own. Thank you for supporting brands and businesses that support Fabulous in Fayette!
I know this time of year is the busiest for almost everyone. The holiday season goes by so fast and we all have so many things on our never ending to do lists. Not too mention that Christmas can be extremely stressful trying to juggle everything. Between work, appointments, taking care of our families, decorating for Christmas, and anything else that might arise, it's hard to fit everything in before Christmas. Sometimes we just don't have the time or energy to walk around shopping for hours. This is where Fayette Mall comes in. Did you know that Fayette Mall offers carside pickup to over thirty retailers/restaurants? You can place your order online and then a store representative will deliver it to your car! Talk about a time saver!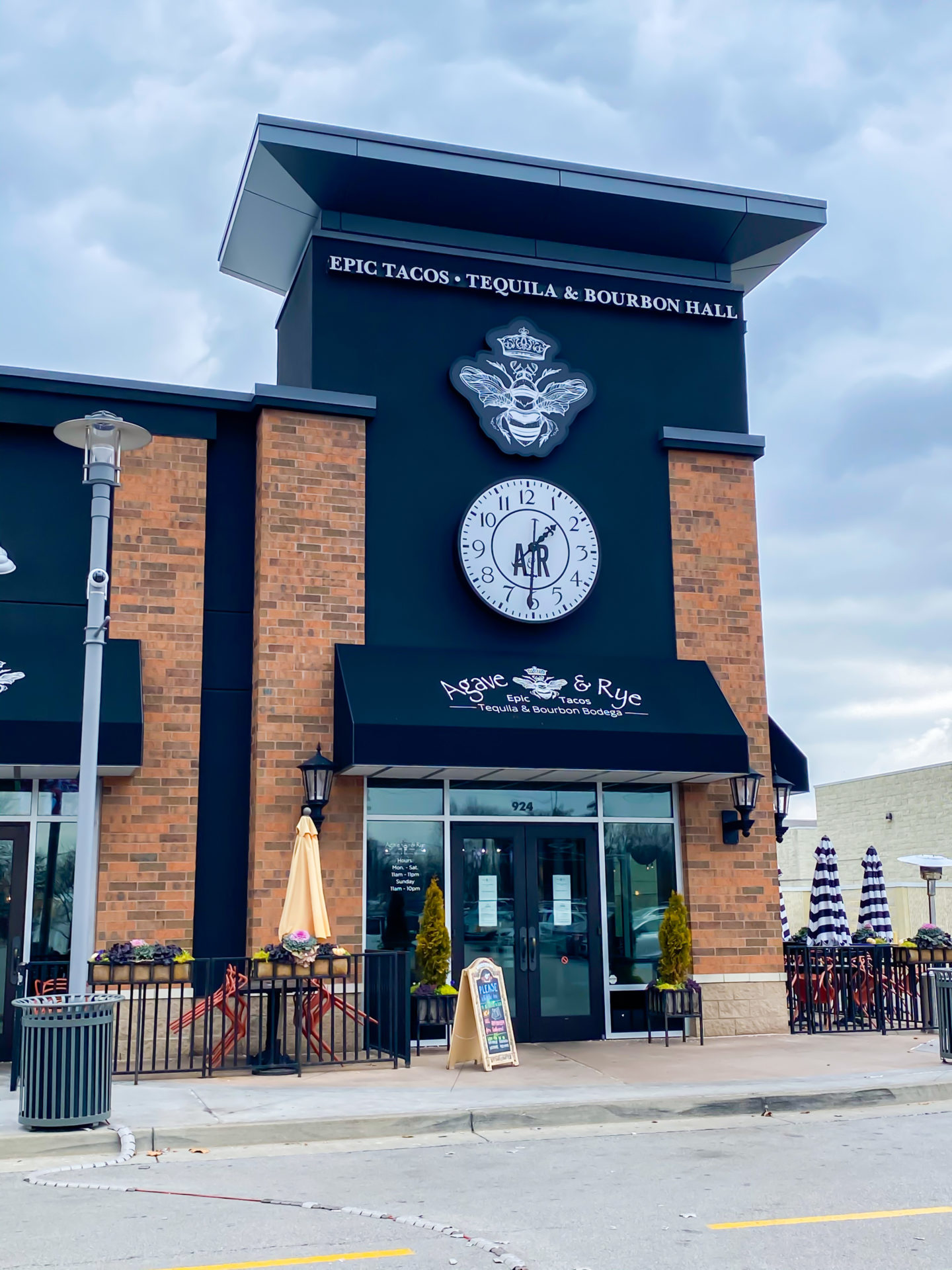 Thanks to Fayette Mall, I took advantage of their carside pickup at some of their restaurants. The weekend I went, Kentuckians weren't allowed to eat inside due to the mandates (but pickup, curbside, and outdoor dining was allowed), so I picked up some food to take home. 
I was craving some tacos, so my husband and I placed an order at Agave and Rye. I've been there, but he hadn't before. I kept telling him about how delicious their epic tacos were. It was super easy to place an order. You can either call or place the order online. They'll tell you about how long it will be and will bring it out to you.
They were very prompt. They told us that it would be about fifteen minutes and sure enough, that's when we received our food!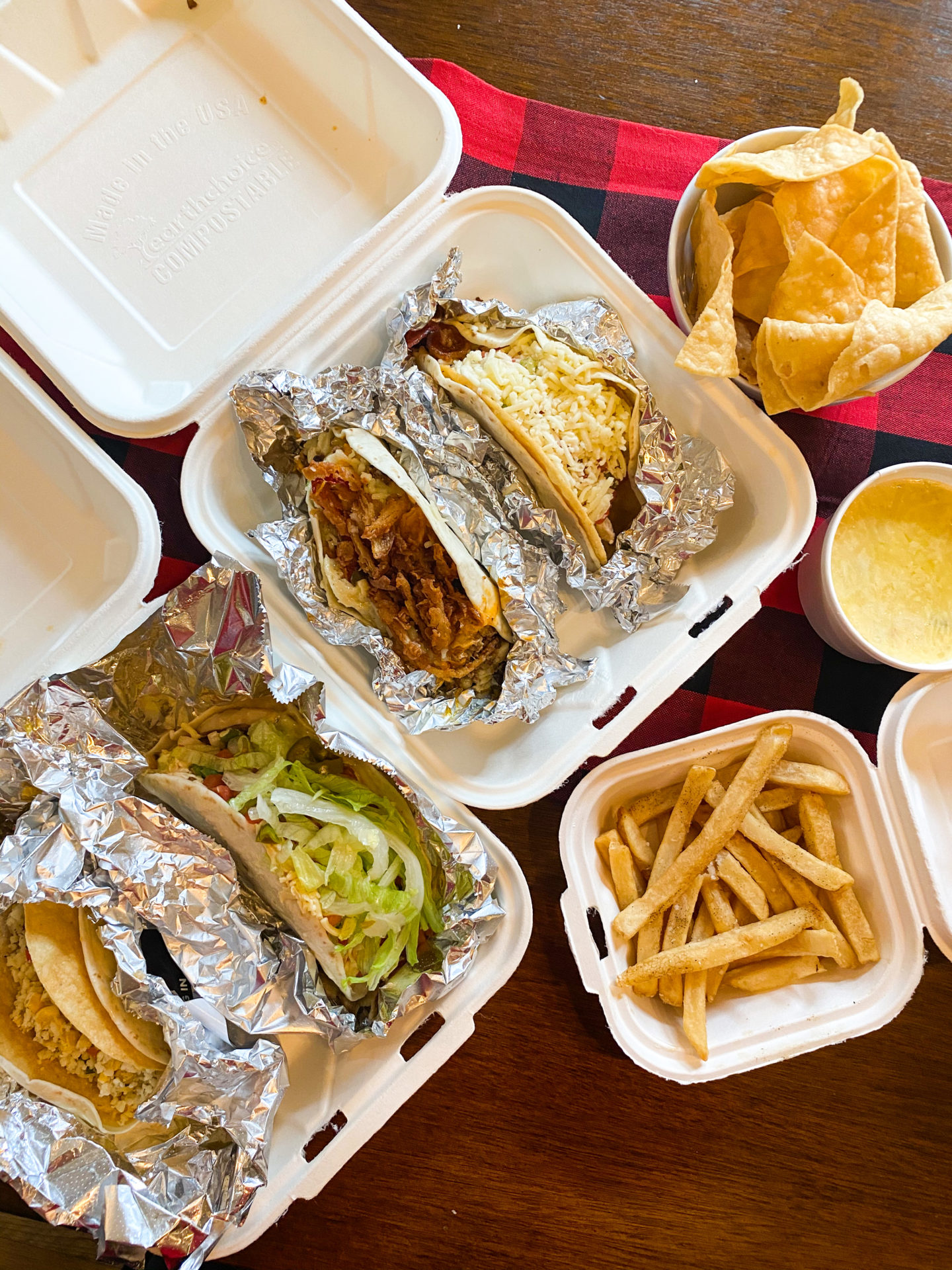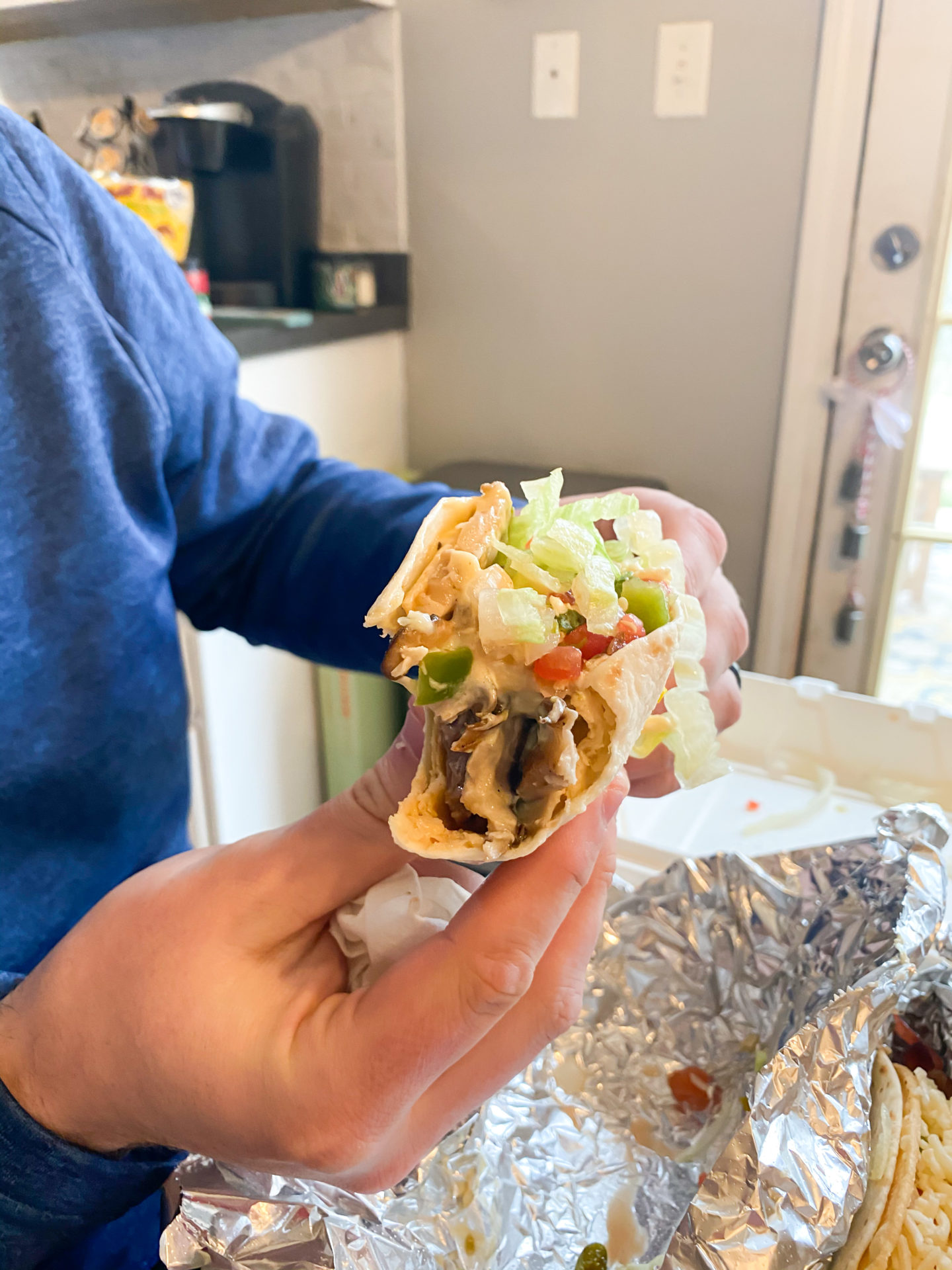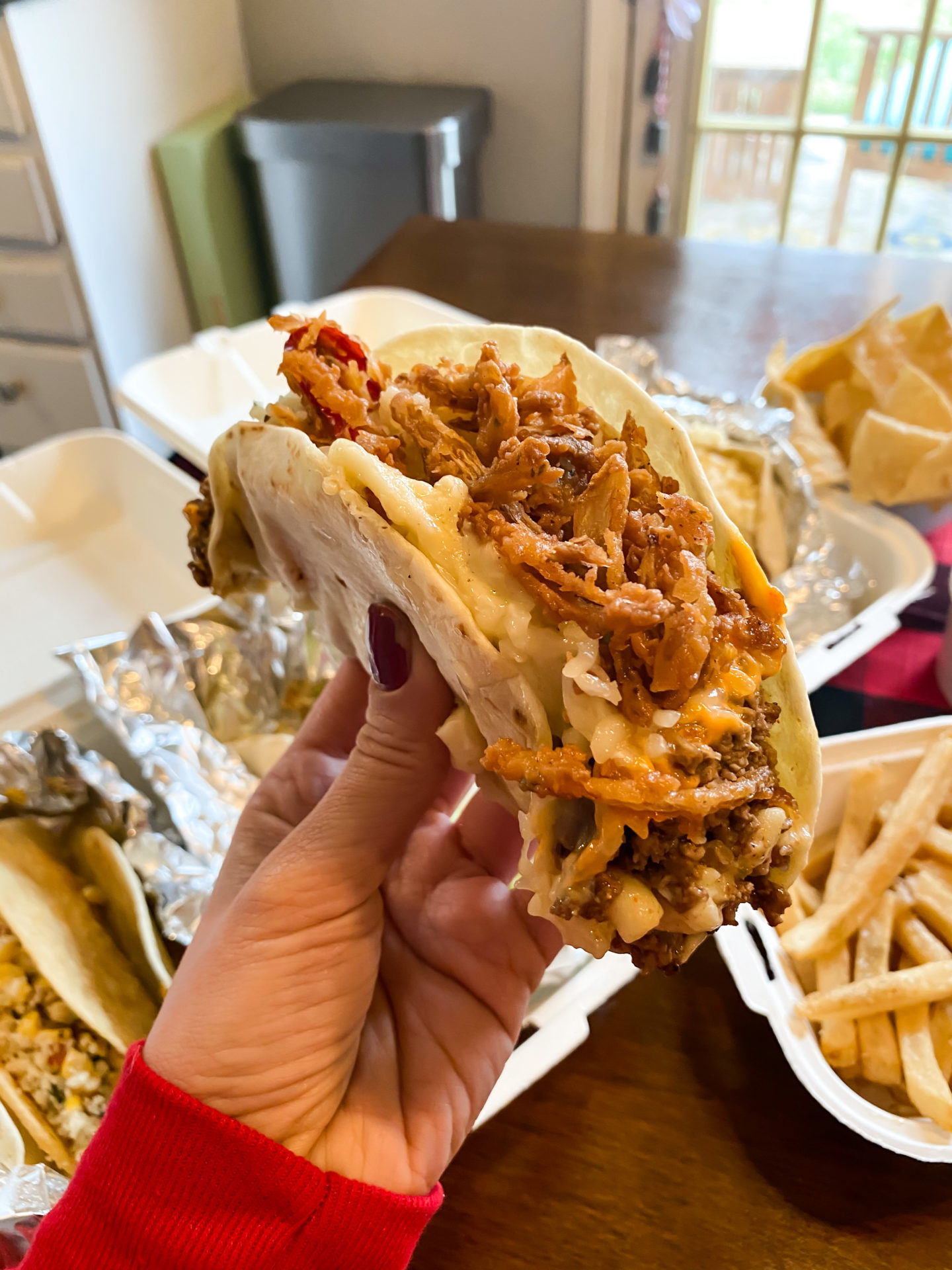 We decided to order:
The Phanatic Phil (Carne Asada Steak, Seranno Aioli, Queso, Shiitake Mushrooms, Red Bell Pepper, Havarti, Shredded Lettuce, Pico, Cowboy Candy)
The Cousin of Vinnie (Seasoned Ground Beef, Tomato-Vodka Sauce, Mac N Cheese, White Cheddar, Tobacco Onions, Queso Cushion)
The Alderman (Carne Asada Steak, Street Corn Salad, Cotija Cheese, Spicy Chile de Arbol Salsa)
The Swipe Right (Honey Lime Grilled Chicken, Sweet & Spicy Bacon, Aged White Cheddar, Salsa, Sour Cream)
Order of queso and chips
Fries (because I love fries!)
You'll be amazed at how large these tacos are. They aren't called epic for nothing!
Since my husband ate dinner with me, I obviously tried a few bites of his tacos. I chose The Cousin of Vinnie and The Alderman, and my husband chose The Phanatic Phil and The Swipe Right. However, my favorites were The Cousin of Vinnie and The Swipe Right. Funny enough, my husband's favorites were the other two; The Alderman and The Phanatic Phil.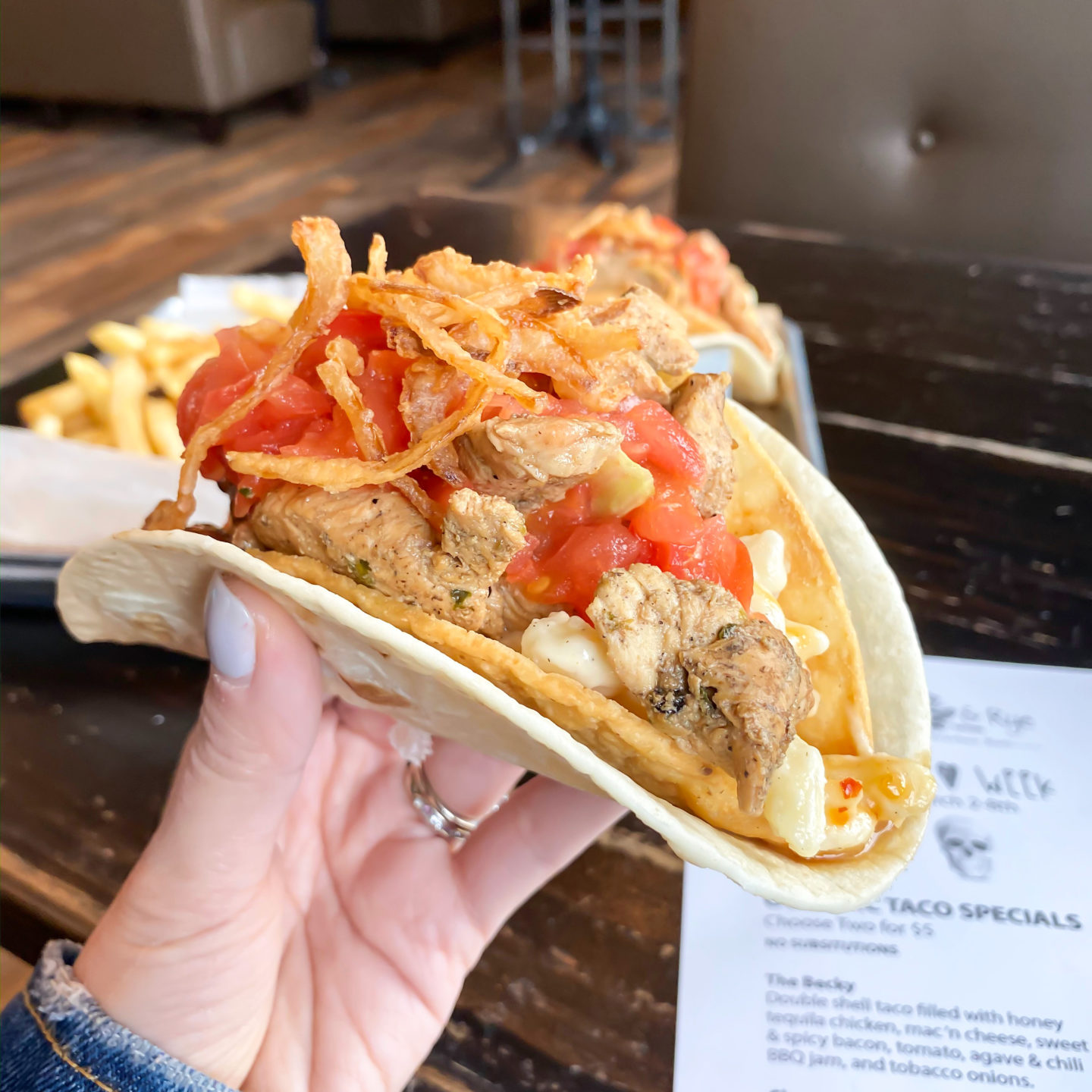 Earlier this year, I went to Agave and Rye for Taco Week and got The Becky, which was a double shell taco (hard and soft shell) filled with honey tequila chicken, mac and cheese, sweet & spicy bacon, tomato, agave & chili jam, and tobacco onions.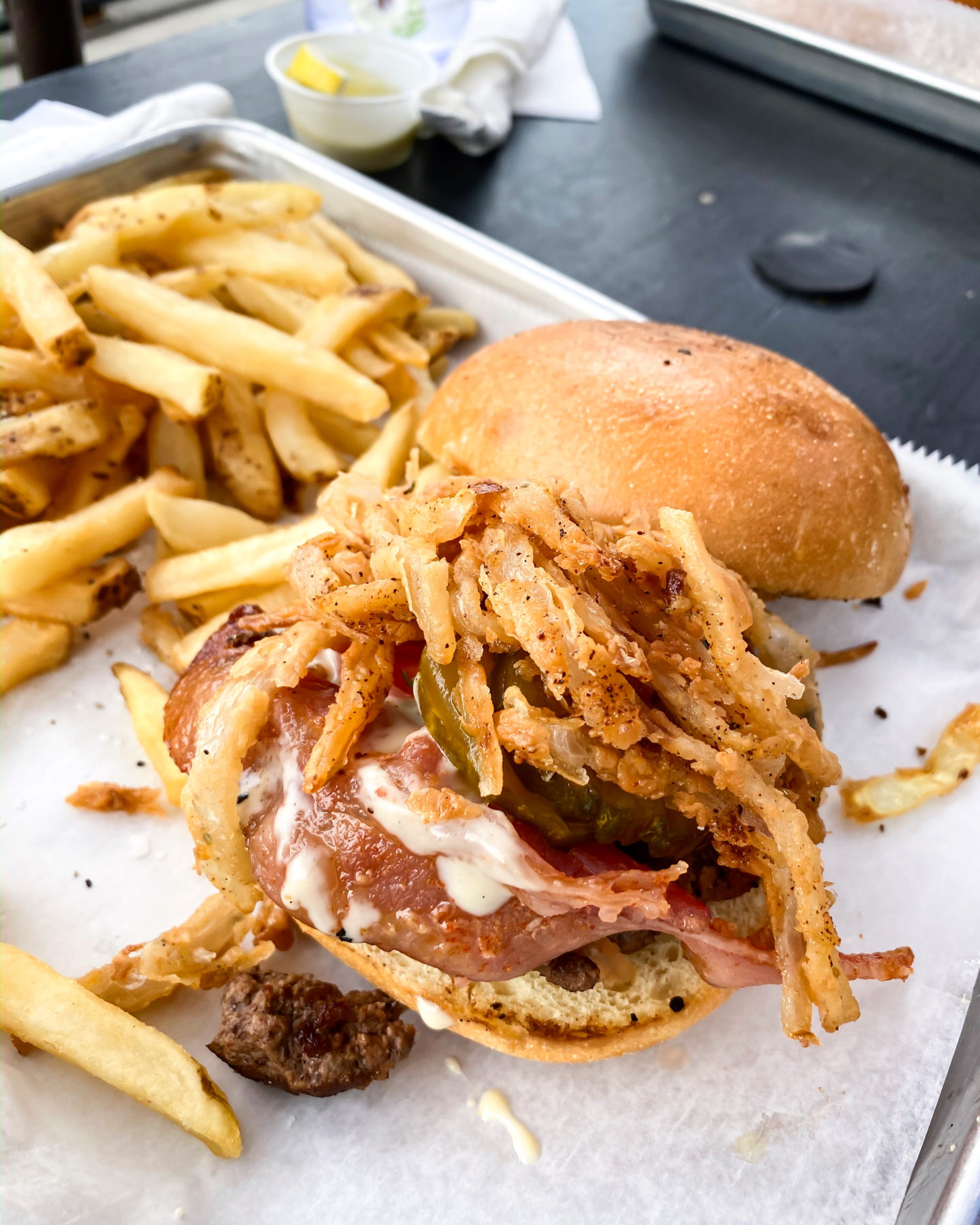 I also went to Agave and Rye for Burger Week and got The Easy Rider. This burger is actually on their regular menu. If you want to order something other than tacos, order this burger, you won't be disappointed. It has two beef patties, agave and rye barbeque, queso, tobacco onions, fresh tomatoes, and pickles on a brioche bun. 
Agave and Rye:
Epic Tacos.
Epic drinks.
Epic locations.
Agave and Rye is Kentucky based and specializes in unique tacos. It is fast-growing and just opened up its seventh location in Troy, Michigan.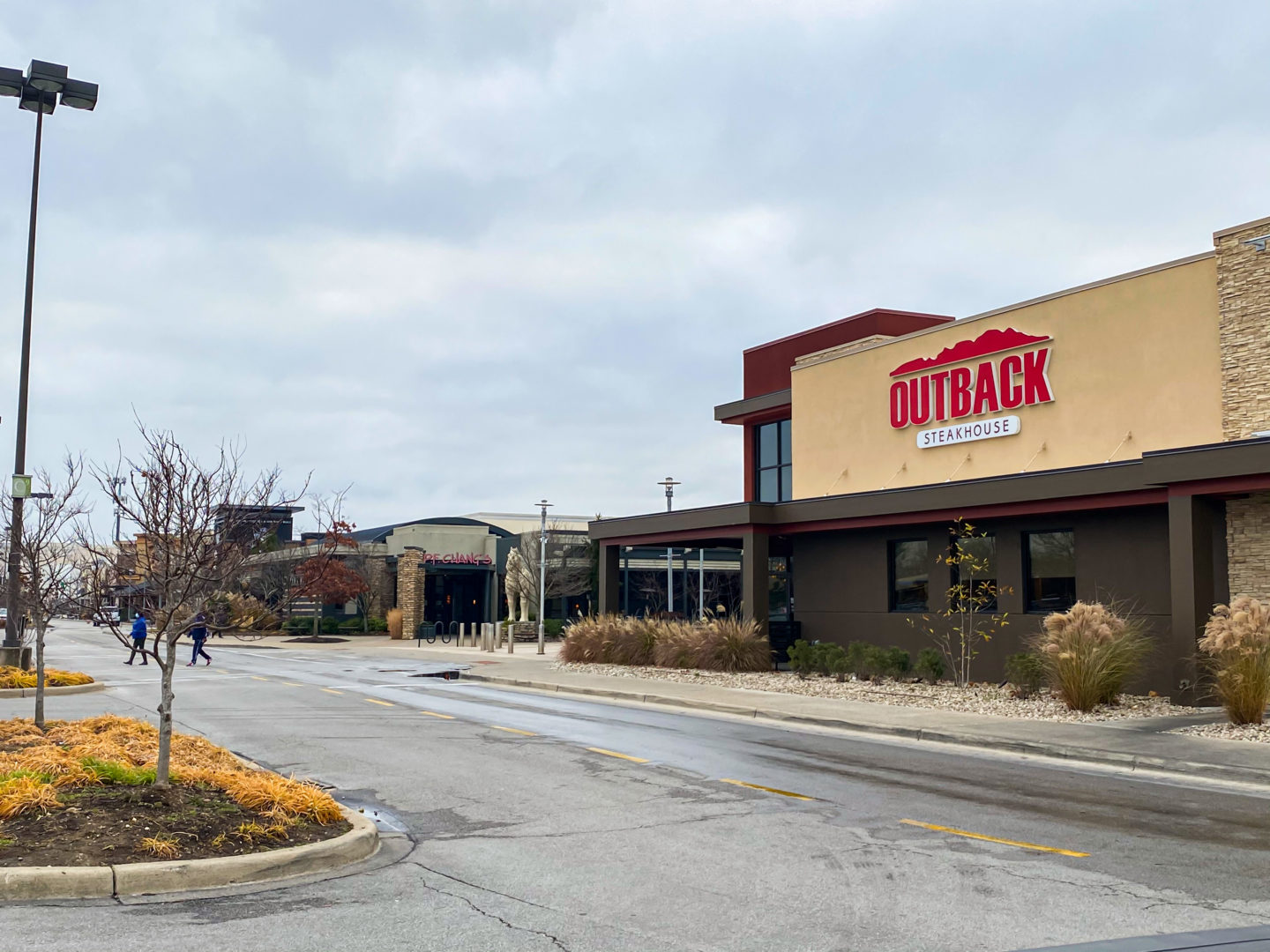 A few nights later, we picked up some dinner from Outback Steakhouse. Everyone knows that when you go to Outback, you have to order a Bloomin' Onion. That's my favorite appetizer! A deep fried onion is a winner in my book! Don't forget to get some of the spicy signature bloom sauce!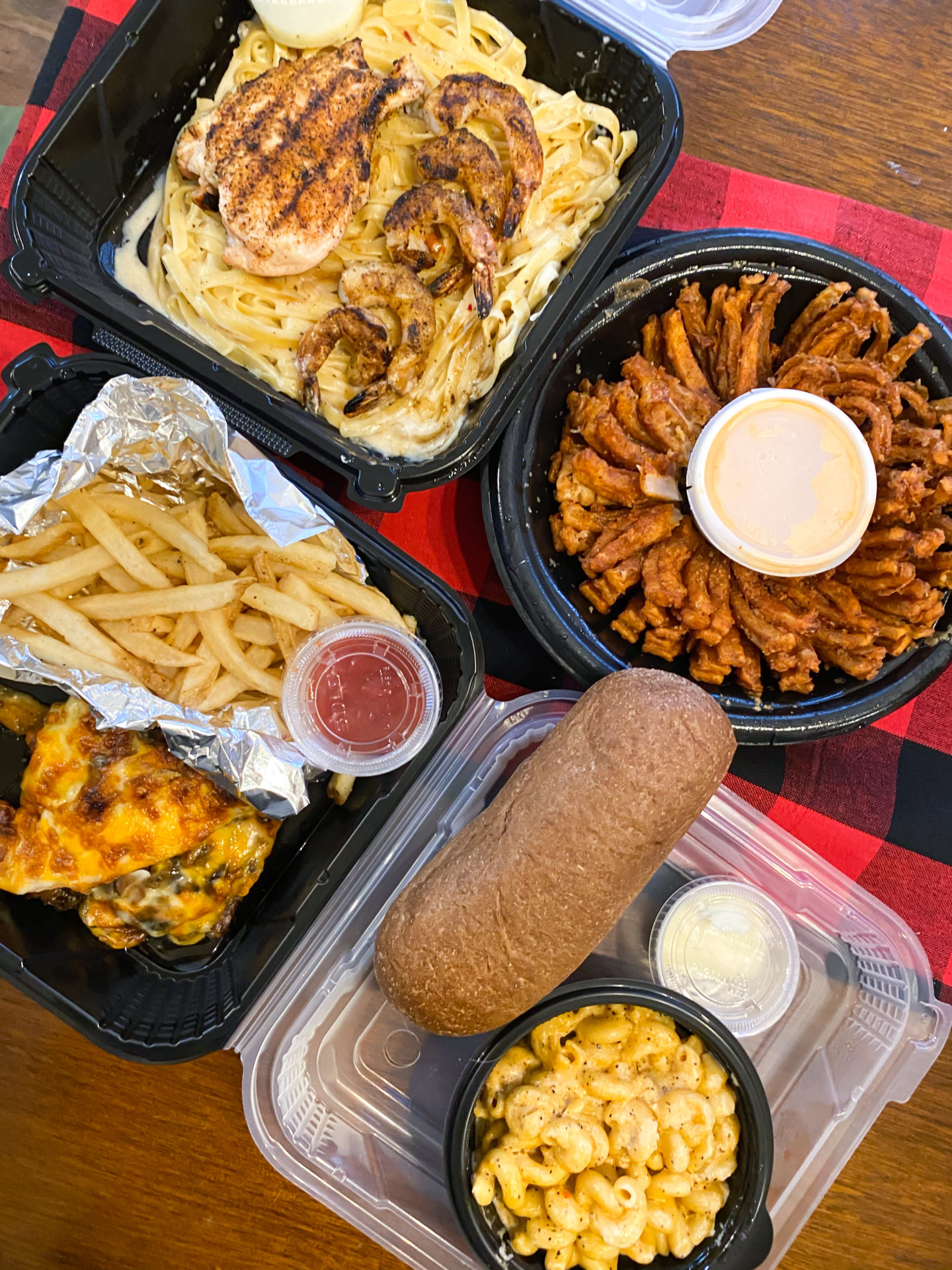 For my entree, I ordered the Alice Springs chicken, which is grilled chicken breast with grilled sautéed mushrooms, crisp bacon, melted Monterey Jack and Cheddar and honey mustard sauce. If you know me, then you'll know that I can't say no to cheese and bacon. My husband ordered the Queensland Chicken and Shrimp Pasta. It's grilled chicken and shrimp over fettuccine noodles tossed in a bold Alfredo sauce.
Like Agave and Rye, it was super easy to place your order online or call it in by phone. Outback Steakhouse has designated parking spaces for you to make carside pick up super easy. First, someone will be out to your car so you can pay. Shortly after, someone will be out to deliver your food. Easy peasy!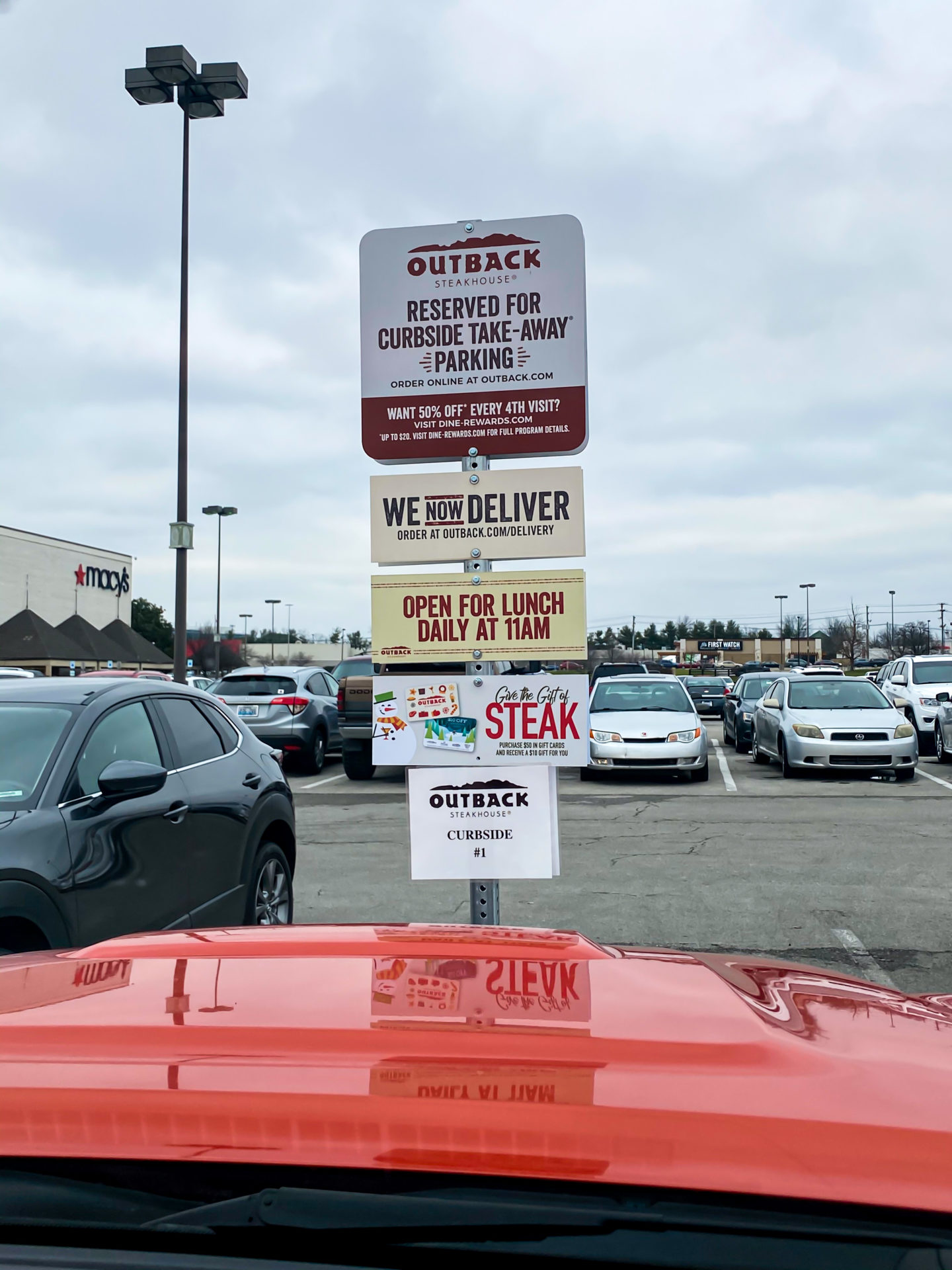 I know we are living in unprecedented times, so carside pickup makes things much safer and convenient. What I love about it is that it saves time. Everyone knows the holidays can be the most hectic time of year. Carside pickup allows us to still eat out, and support our favorite restaurants, without actually eating out in person.
It's super easy to shop at the Fayette Mall without ever stepping a foot inside. Not only do your favorite restaurants do carside pickup, now your favorite stores do too!! Fayette Mall is offering carside pickup through Thursday, December 31, 2020!
Here's details on how to take advantage of the Carside Pickup at Fayette Mall: 
Monday – Saturday: 11am – 8pm
Sunday: 12pm – 6pm
*Hours may vary by retailer/restaurant
STEP 1:
Place your order with your favorite store or restaurant.
STEP 2:
Arrive for Carside Pickup in the designated parking spots at the Carside Pickup Zone specific to the retailer you shopped with (see map below), or the retailer's own Carside Pickup area. Once you arrive, the Carside Pickup spaces will be labeled with a number that you can provide to the store for your exact location.
INSERT PICTURE
STEP 3:
Call the store and receive your items! A store representative will deliver your purchase to your car.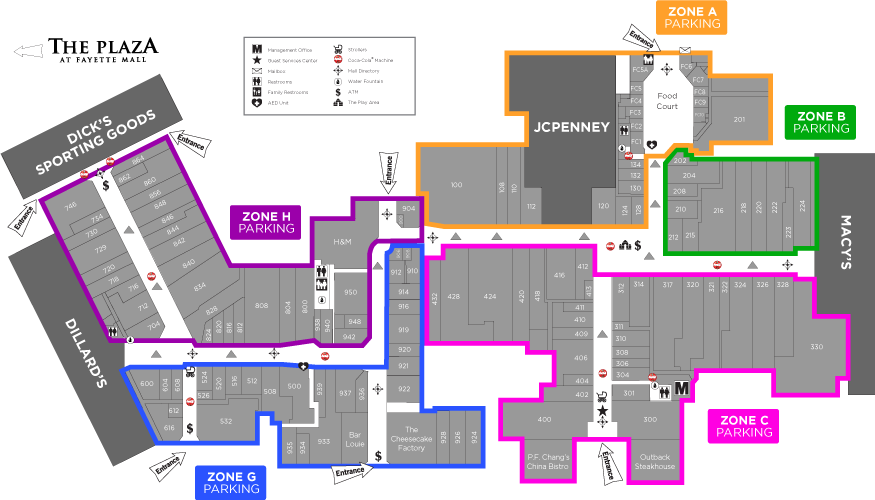 Participating Retailers:
Click Store Name Below for Contact Information
Be sure to click on the retailer of your choice. There it will give you detailed information on how to place and order or to call in and order to pick it up, as well as their specific hours. 
____
If you follow me on instagram, be sure to check out the giveaway I'm doing with Fayette Mall. I'm giving away $50 to Agave and Rye + $50 to Outback Steakhouse.
Happy Holidays!!