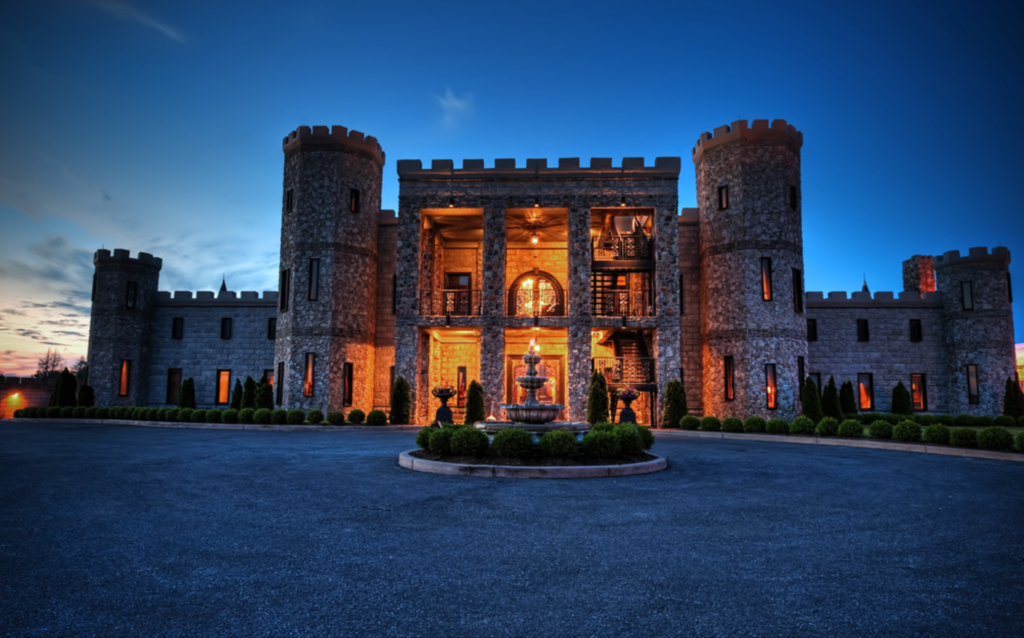 I've sure everyone in Central Kentucky knows that there is a castle in Versailles, Kentucky. It's just minutes outside of Lexington, Kentucky near the Woodford County line.
Over the past couple of decades it has underwent several changes, including name changes. It's been known as the Versailles Castle, the Martin Castle, Castle Post, and currently has rebranded and is known as The Kentucky Castle. Inside of The Kentucky Castle is Castle Farms Restaurant which is a farm-to-table restaurant that sources its local ingredients.
Ever since I was a little girl, I wanted to go inside. I always had seen it sitting up on the side of the road and always wondered what was inside. I remember hearing stories on how that the castle came to be and how we in Kentucky came to have a castle. I remember about two years ago, I attended a "Christmas Market" at the castle, because I wanted to be able to see inside of it. However, over this weekend, I got to see castle's brand new look inside for my very self (It looked different than from the last and only time I got to see it from the inside).
First things first, how and why is there a castle in Kentucky?
Rex Martin and his wife Caroline Bogaert Martin began construction on the castle in 1969. They had returned from a trip from Germany and had been inspired by many of the famous buildings, including the architecture that they saw in Europe. The castle was originally supposed to have seven bedrooms, fifteen bathrooms, a fountain in the driveway, and a tennis court. Unfortunately, the Martins divorced in 1975, which left the castle unfinished.
It was until 1988 when the castle was put on the market, but Rex Martin died before it sold.
Fast forward to 2003, the Martin Castle sold for 1.8 million dollars to a lawyer, Thomas R. Post, from Miami, who had graduated from the University of Kentucky. The name was then changed to The Castle Post.  In 2004, it underwent a major renovation. Within that same year, after months of renovations, the newly installed woodwork and wiring caught fire in the main building. Reconstructing the castle cost approximately twice the castle's original cost.
Reconstruction was completed until the fall of 2008. Several new additions were added such as twelve luxury suites, a library, a game room, a music room, a dining hall, a ball room, a swimming pool, a formal garden, a basketball court, a bar, and a tennis court.
Fast forward again to November 2010, the castle was listed for sale at 30 million dollars. It was sold in 2017 and the castle was completely remodeled. The Kentucky Castle is committed to becoming the world's greatest farm to table restaurant, boutique hotel, and event space.
The Kentucky Castle is committed to becoming the world's greatest farm to table restaurant, boutique hotel, and event space.
Click To Tweet
The Kentucky Castle was recently named "The Most Beautiful Hotel in Kentucky" by Architecture Digest.
About Castle Farms Restaurant:
The Kentucky Castle's ​restaurant, Castle Farms, sources their ingredients from local farms. Their goal is to create as much of their food as possible of the 55 acres that it is situated on. The Kentucky Castle has said that they have plans for an organic garden, apiary, lake for aquaculture, vineyards, fruit and nut orchards, truffle orchard, gourmet mushroom garden, pastureland for cattle, goats, and sheep, and much more.
The Kentucky Castle was recently named the #1 restaurant in KY to try in 2018 and they were also named the #1 most romantic restaurant in Kentucky by Reader's Digest.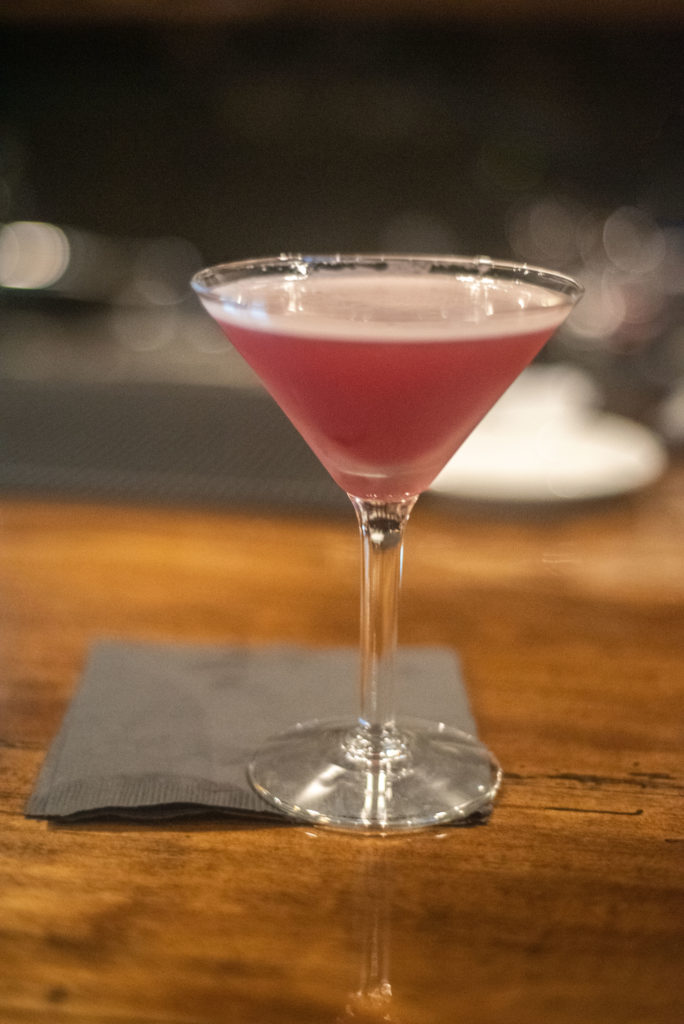 My husband, two of our friends, and me had reservations for last Saturday night. We wanted to do something super fancy and just be able to spend time together eating some delicious food.
The Kentucky Castle is absolutely stunning inside. It's been remodeled and it's so gorgeous! My husband and I arrived a little bit early before our reservations, so we grabbed some drinks at the bar. I had the pomegranate martini (I can't remember it's exact name). It was so refreshing!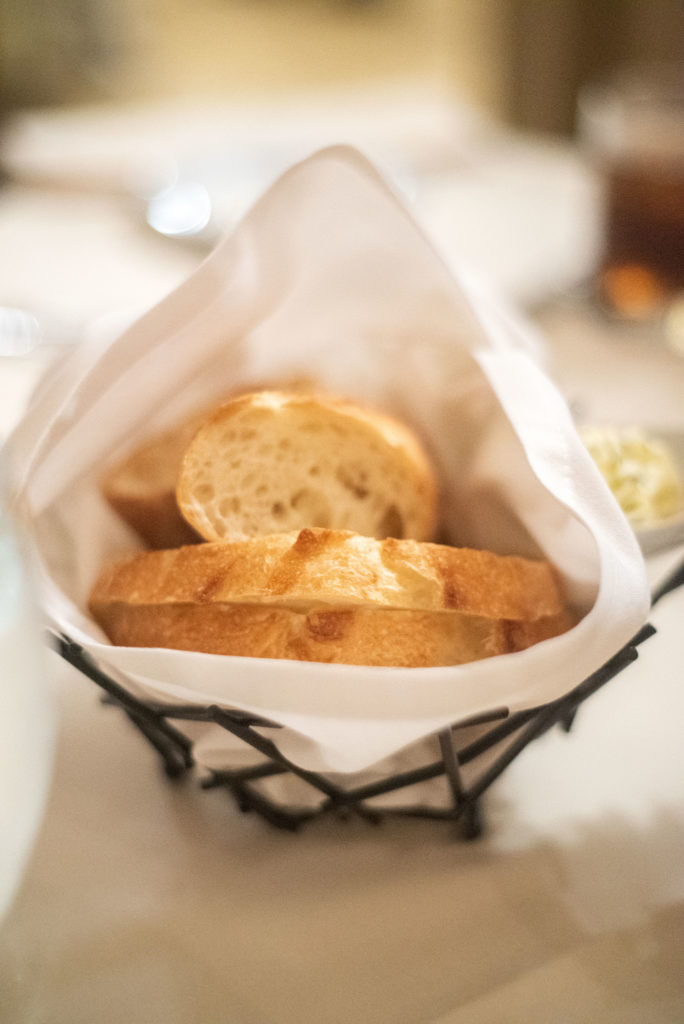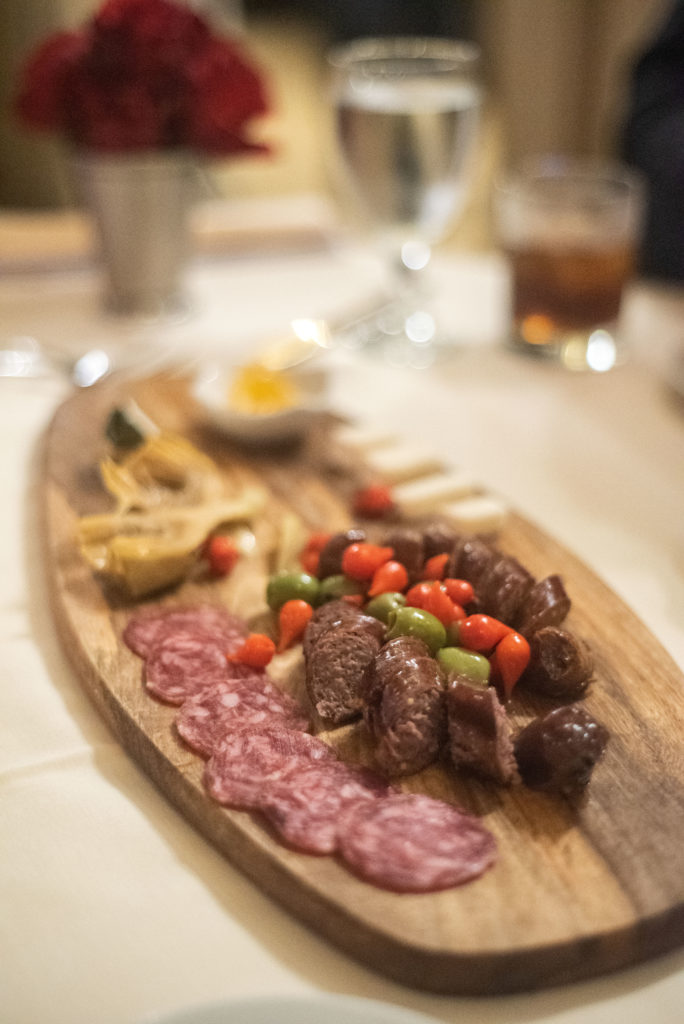 Once our friends arrived, our table was ready. The waiter was extremely knowledgeable about what dishes they were offering that night, as well as giving us information about how and where they source the ingredients.
We heard so many phenomenal things about the Locally Sourced Charcuterie Board, so that's what we ordered. It included the chef's selection of local smoked and cured sausages, local cheeses, honeycomb, and pickled vegetables. It was the fanciest charcuterie board that I've ever had!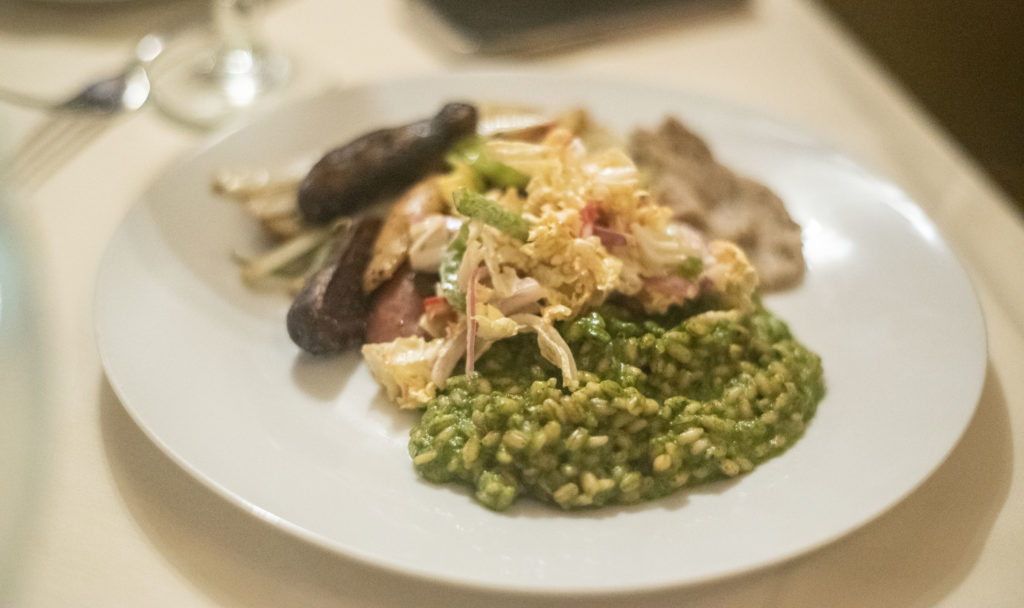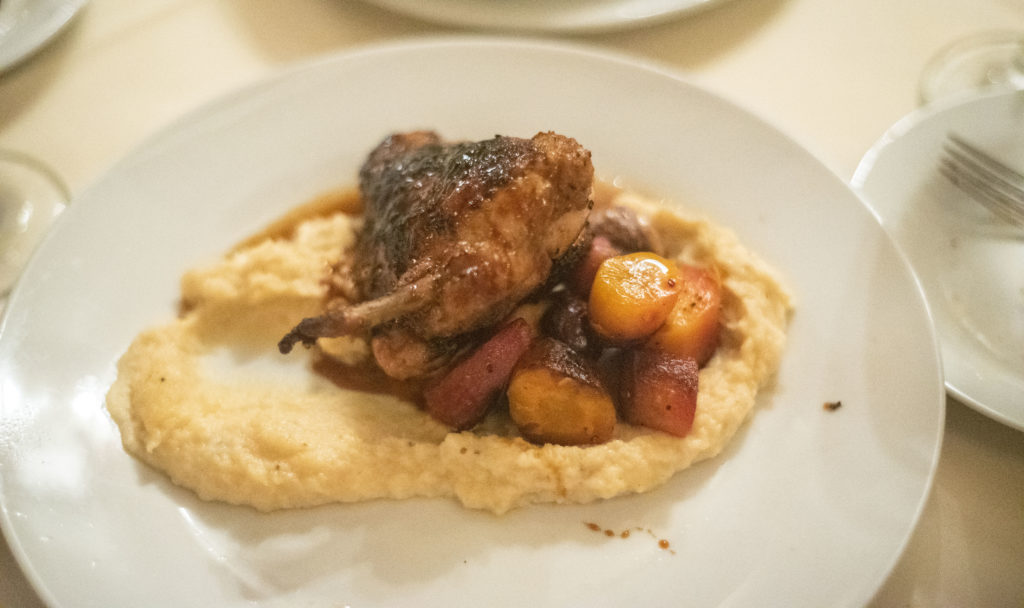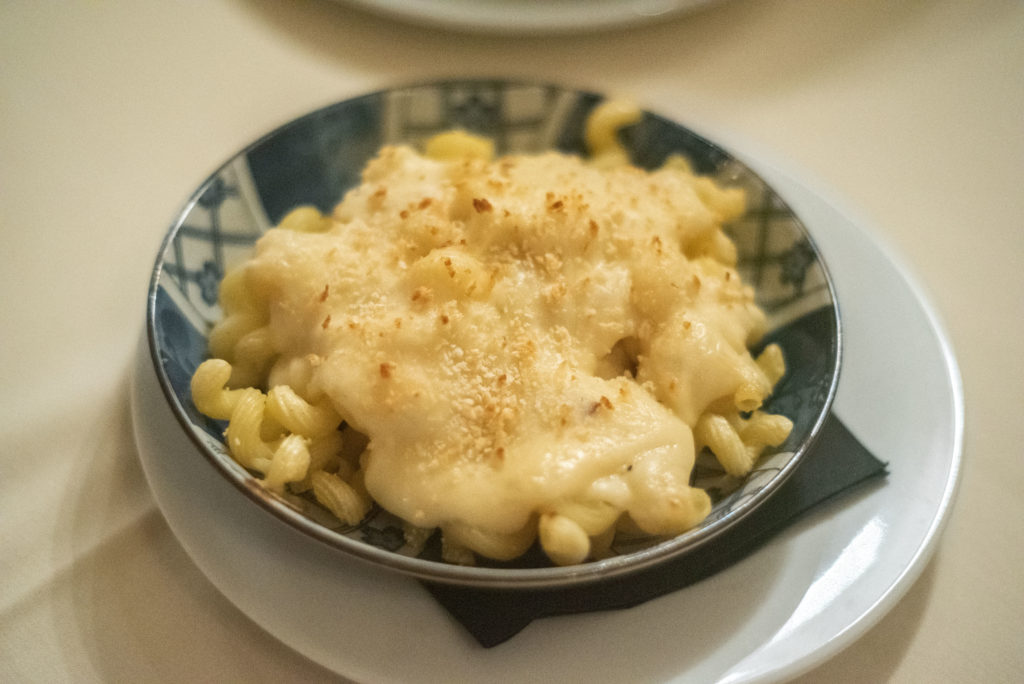 My husband had the pork chop. It came with herb juniper compound butter, wild mushroom truffle mashed potatoes, and grilled butternut squash. My husband said it was delicious and perfectly balanced! I may or may not have suck a few bites of his wild mushroom truffle mashed potatoes! 
I ordered the Sorghum Garlic Roasted Half Hen, which came with confeit heirloom carrots, roasted beets, and parsnip and salsify puree. It was everything I hoped it would be. I've never had anything like the parsnip or salsify puree before. It surprised me on how flavorful it was! While I was enjoying my entree, I ordered another cocktail. This time I had the Apple Cider Mimosa. Anything apple cider is right up my alley. It was such a great beverage to enjoy this time of year! 
We each ordered a side of the Cavatappi Macaroni and Cheese, because let's be honest, who says no to mac and cheese?! It was perfectly cheesy, and I wish I didn't share it with my husband, because it was so good that I wanted to eat it myself haha!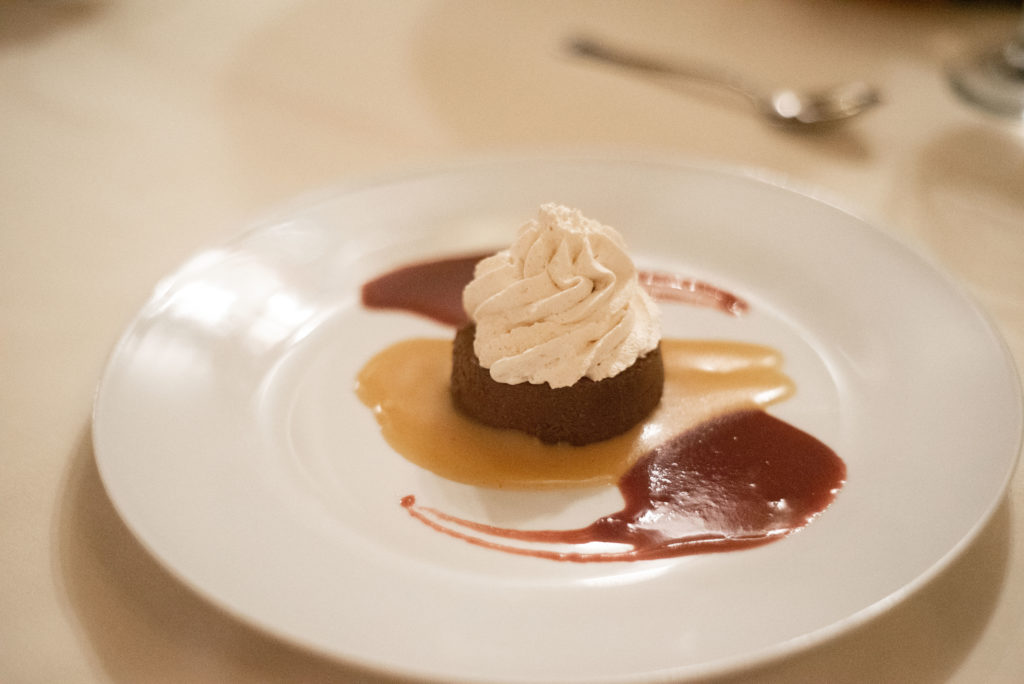 They had many desserts to choose from, but we decided on the frozen chocolate mousse. It was decadent. I just wished it had been bigger (but this girl loves her sweets though haha!).
I loved everything about dining at Castle Farms – everything was perfect from the drinks to the entrees to the dessert to the ambiance. Everything was seriously top-knotch! It was a real dream come true! I only can imagine what it's like to spend the night and sleep in one of the rooms like royalty!
If you want to come see The Kentucky Castle for yourself, then you can book a tour, reserve dinner, or spend the night, or check out their special events.
Location:
230 Pisgah Pike, Versailles, Kentucky 40383
Hours of Operation for the Castle Farms Restaurant:
Breakfast/Lunch – Daily from 8am to 1:30pm
Dinner – Daily from 5pm to 10pm
Be sure to check them out and support a local business!