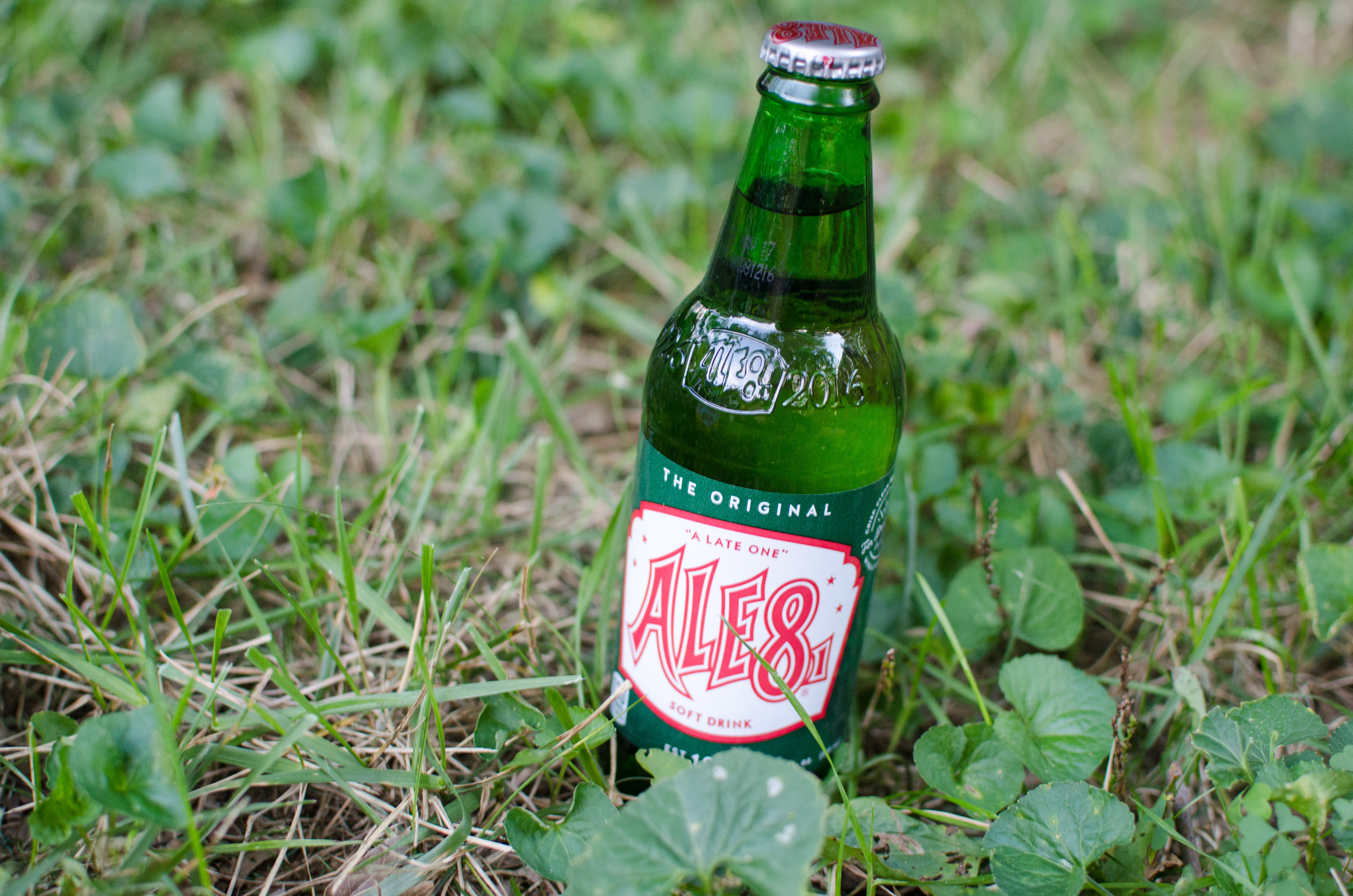 I've been a customer of My Kentucky Tee for a little over a year, and I absolutely love seeing what shirt they come up with from month to month. I used to never ever wear t-shirts before.  Like ever. No joke. I doubt I even owned any really before last year. After becoming a customer, I was hooked and I proudly wear my t-shirts representing our great state of Kentucky.
My Kentucky Tee is a subscription based service that costs $15 each month. Each month is a Kentucky inspired tee, and it will be mailed to you the first week of each month.The tees are unisex, so both men and women can wear them. When you become a subscriber, you receive the 1792 introductory tee, and the current tee of that month.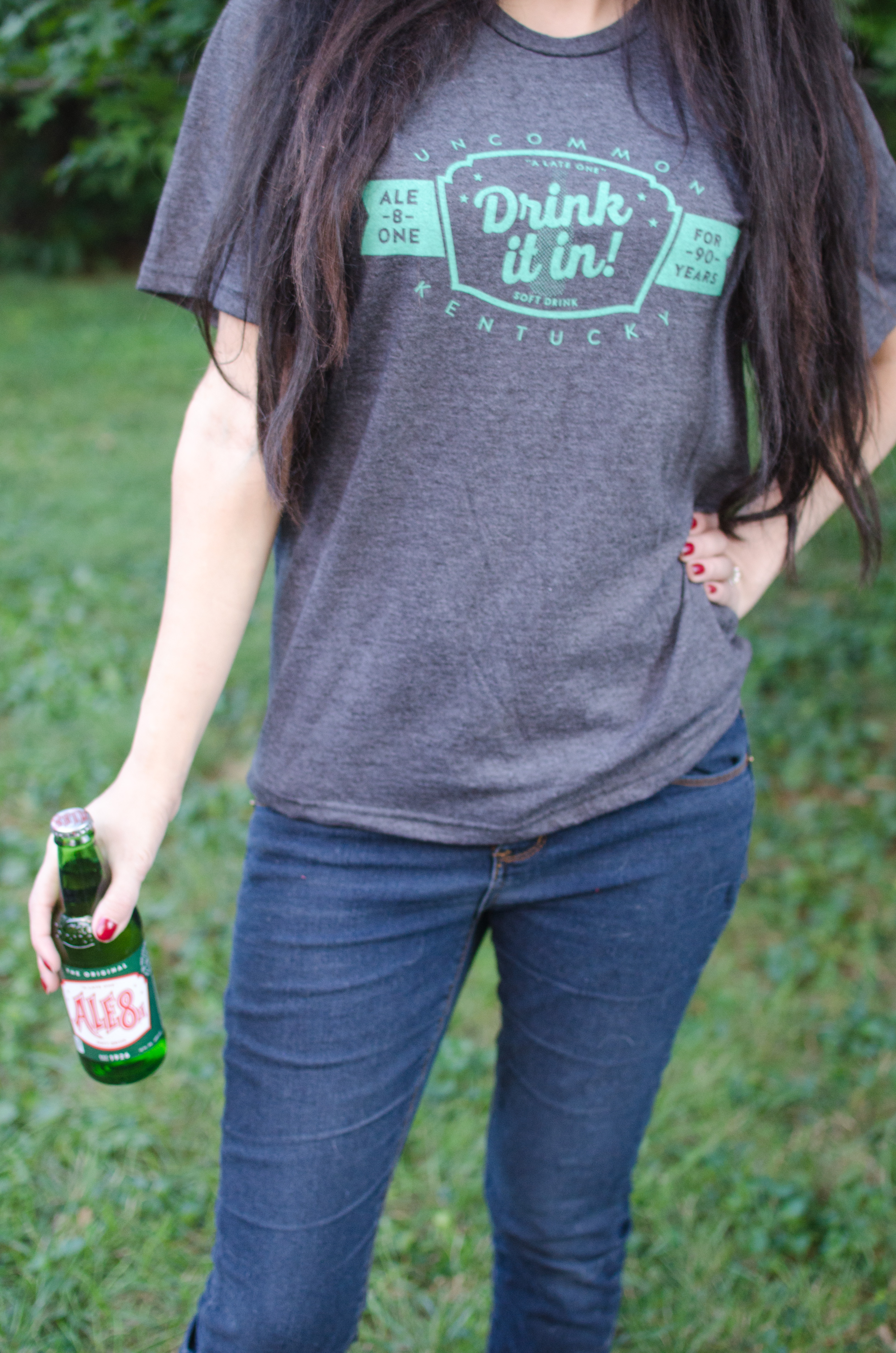 This month's tee was to celebrate Ale-8, which is a soft drink bottled in Winchester, Kentucky. They are celebrating their 90th anniversary this year.
Ale-8-One or Ale-8 is a regional ginger and citrus flavored soft drink. It's mostly distributed to brick and mortar retailers in Kentucky. Ale-8 could be described as a ginger soda with a kick. It's a ginger and citrus blend, containing less carbonation and few calories than conventional soda.
For the majority of it's history, you could only find Ale-8 in Kentucky, though in the 1980s, it was briefly available in parts of the Southeast. In 2001, Ale-8 began distributing to areas of southern Ohio and southern Indiana. Later, there was distribution to Tennessee and a limited distribution to Florida. As of March 2016, Cracker Barrel began distributing the drink nationwide. They also ship Ale-8 overseas to our military.
Us Kentuckians know, that is widely preferred that it is drunk from a glass bottle rather than a can or plastic bottle. You can also get an Ale-8 Freezee at some of the Speedway locations in Lexington and Winchester. Some restaurants even have it on tap, as well as some clothing boutiques have it in their store.
Also, something that shouldn't come as a shock to anyone, is that we like to mix our bourbon with Ale-8. This would be known as a Kentucky Classic Cocktail, and it is also a signature cocktail at some establishments around Kentucky, especially Lexington and Louisville.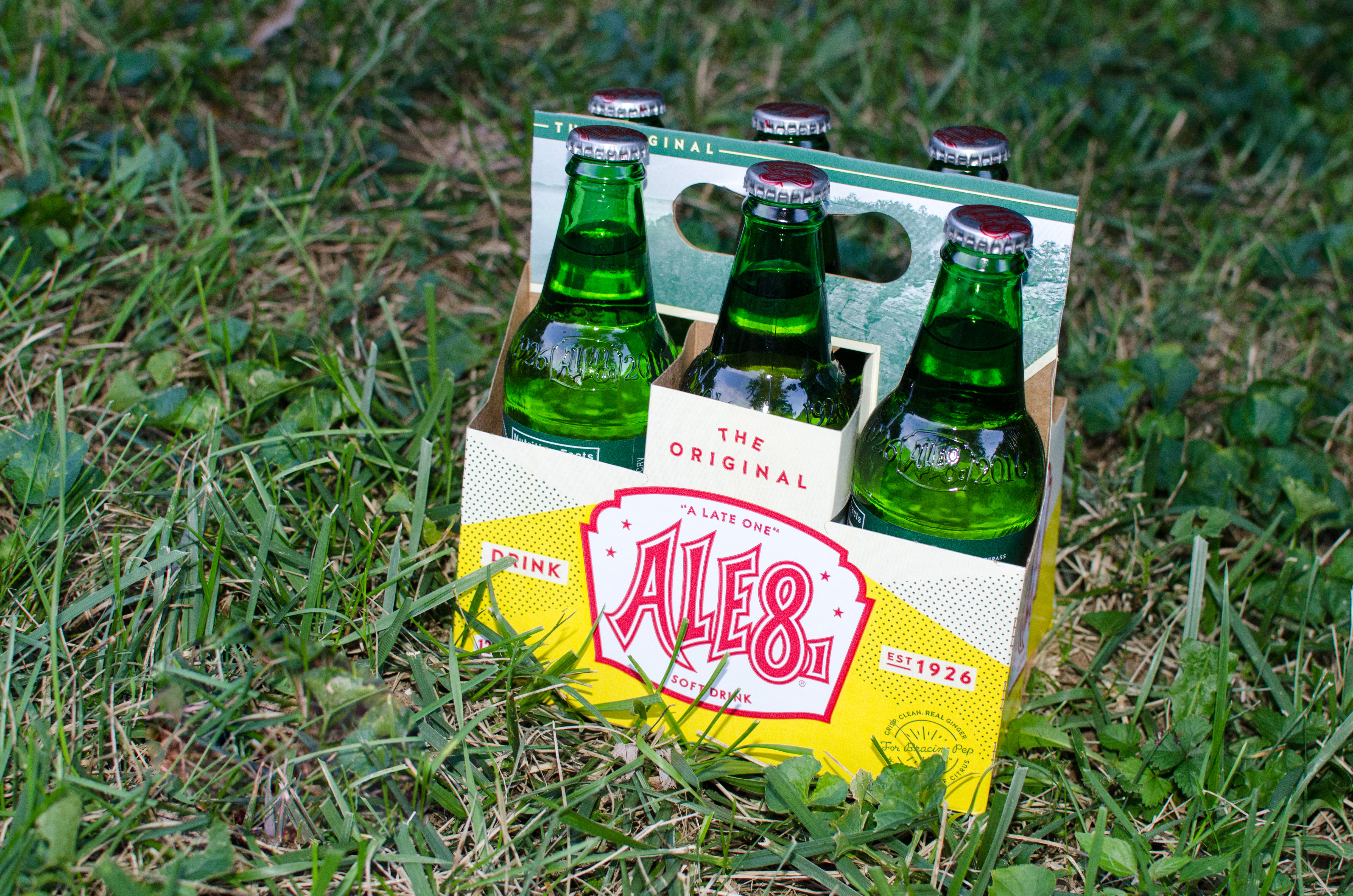 *To become a subscriber of My Kentucky Tee, click here, and if you do, be sure to tell them that Whitney Scheibel referred you!
**You can also buy previous month's shirts, by clicking here.
***If you visiting Winchester, you can take a tour of the Ale-8 plant for free!