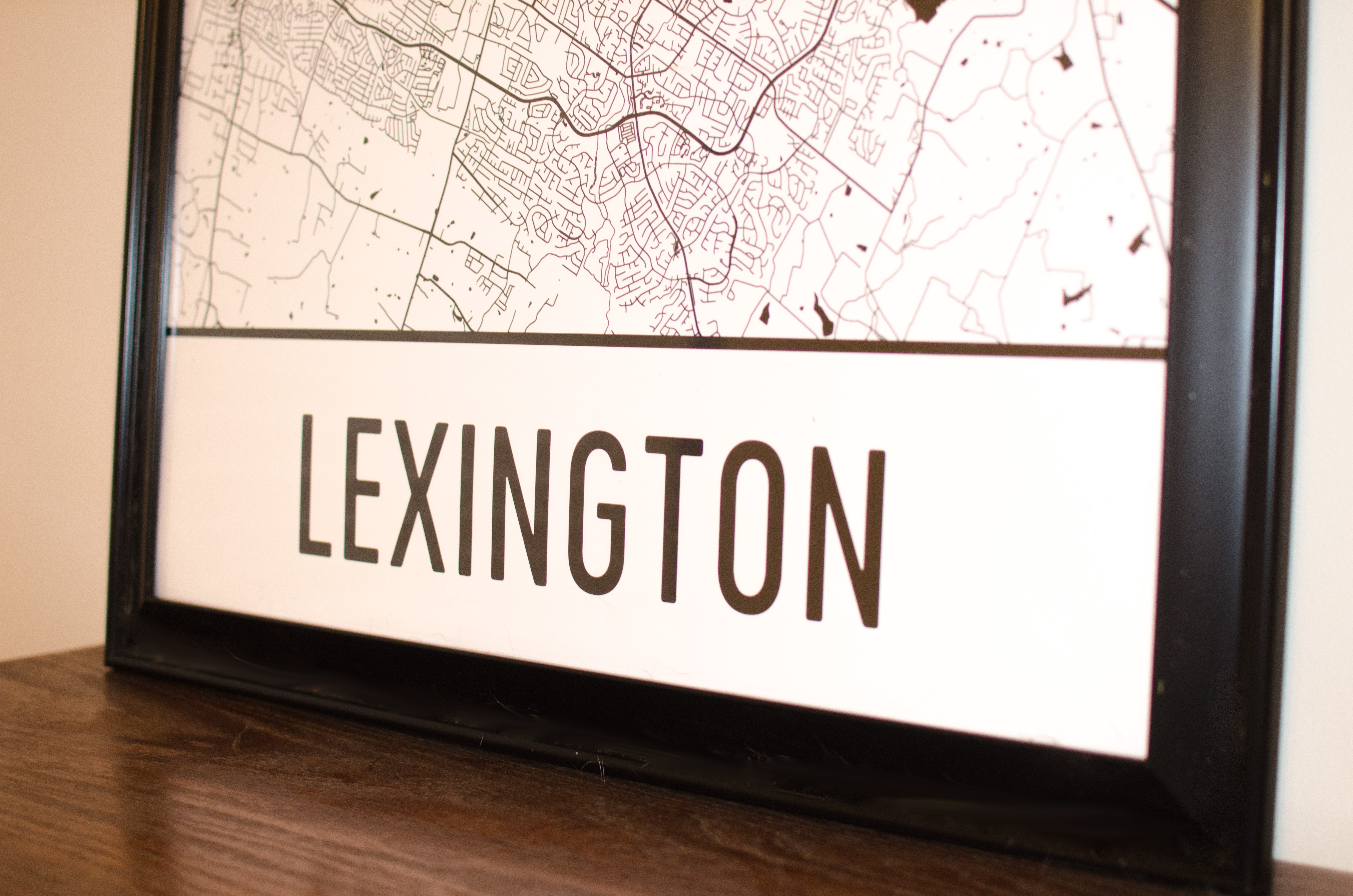 This post is sponsored by Modern Map Art. As always, all opinions are my own. This post also contains affiliate links.
Modern Map Art was so kind to send me a Lexington map for my home. Maps never go out of style and are on trend right now, and I had already planned on getting a map at some point and framing it. About a month ago, I moved into a new home, so I figured it would be the perfect opportunity. It was fate! I knew I wanted to hang it on the wall either in my office or living room, along with my other Kentucky decor and prints.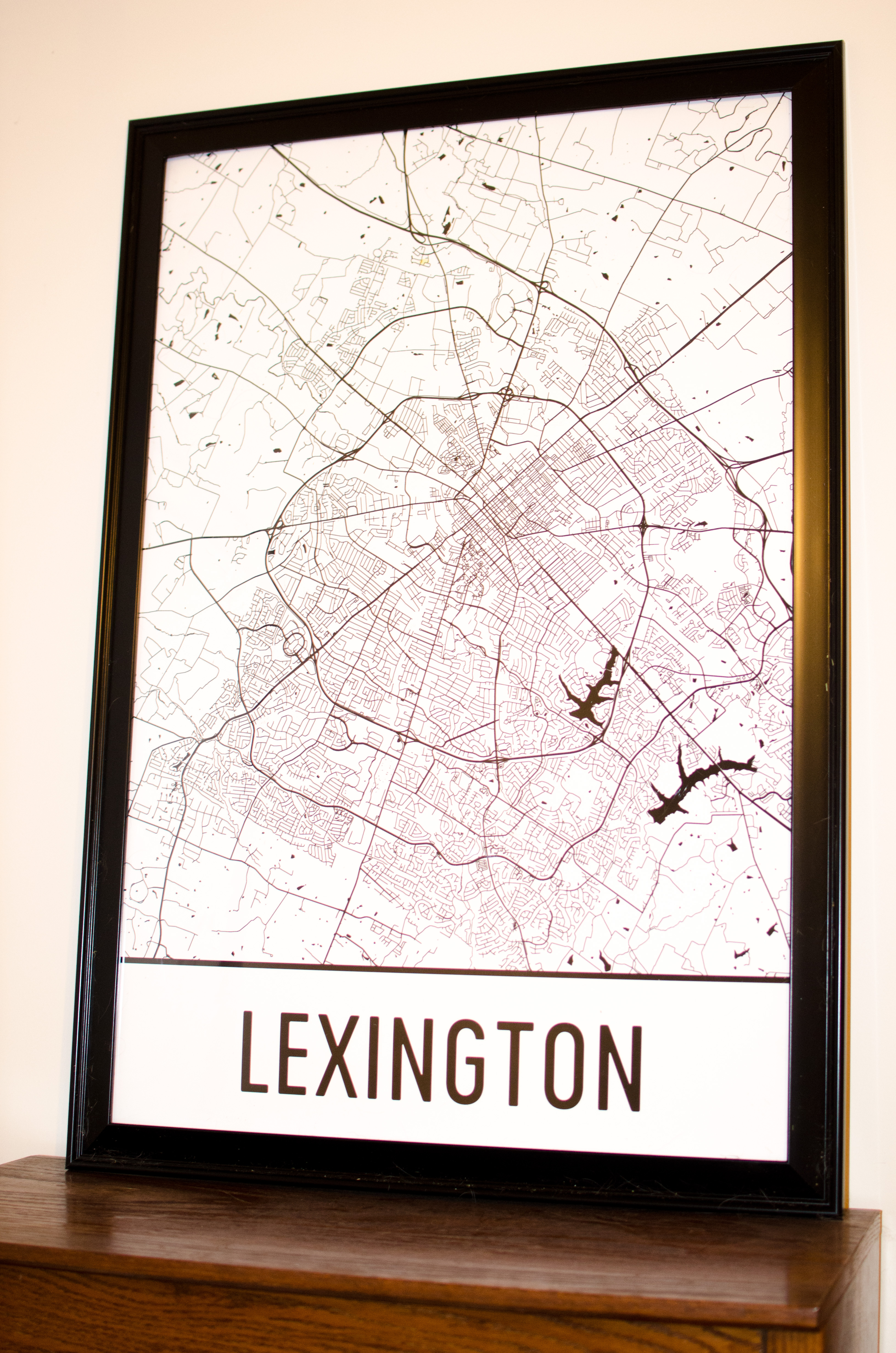 Since life has been crazy this past month with buying a new home and a new truck, and balancing work and my blog, I haven't had time to decorate. Oh, and not to mention, we are in the process of giving the kitchen a makeover. I plan on doing a future blog post, once I have this print hung on my wall (hopefully within the next month). I have everything planned out about how I want it to look in my space, but now I just have to execute the plan.
Modern Map Art is awesome, because they not only have prints, but they have pillows and phone cases too. You can choose a map of your city or country.  Modern Map Art also has ski maps of the mountains, as well as watercolor skyline art prints. That's not all! You can change the color of your map, and there are various sizes to choose from! There's everything from an 8×10 to a 24×36. I chose to receive a 24×36 print of Lexington, because I wanted to make a huge statement on my wall.
I can't wait to update everyone on how I will choose to use this in my house decor! I think you guys are going to love what I do with it!