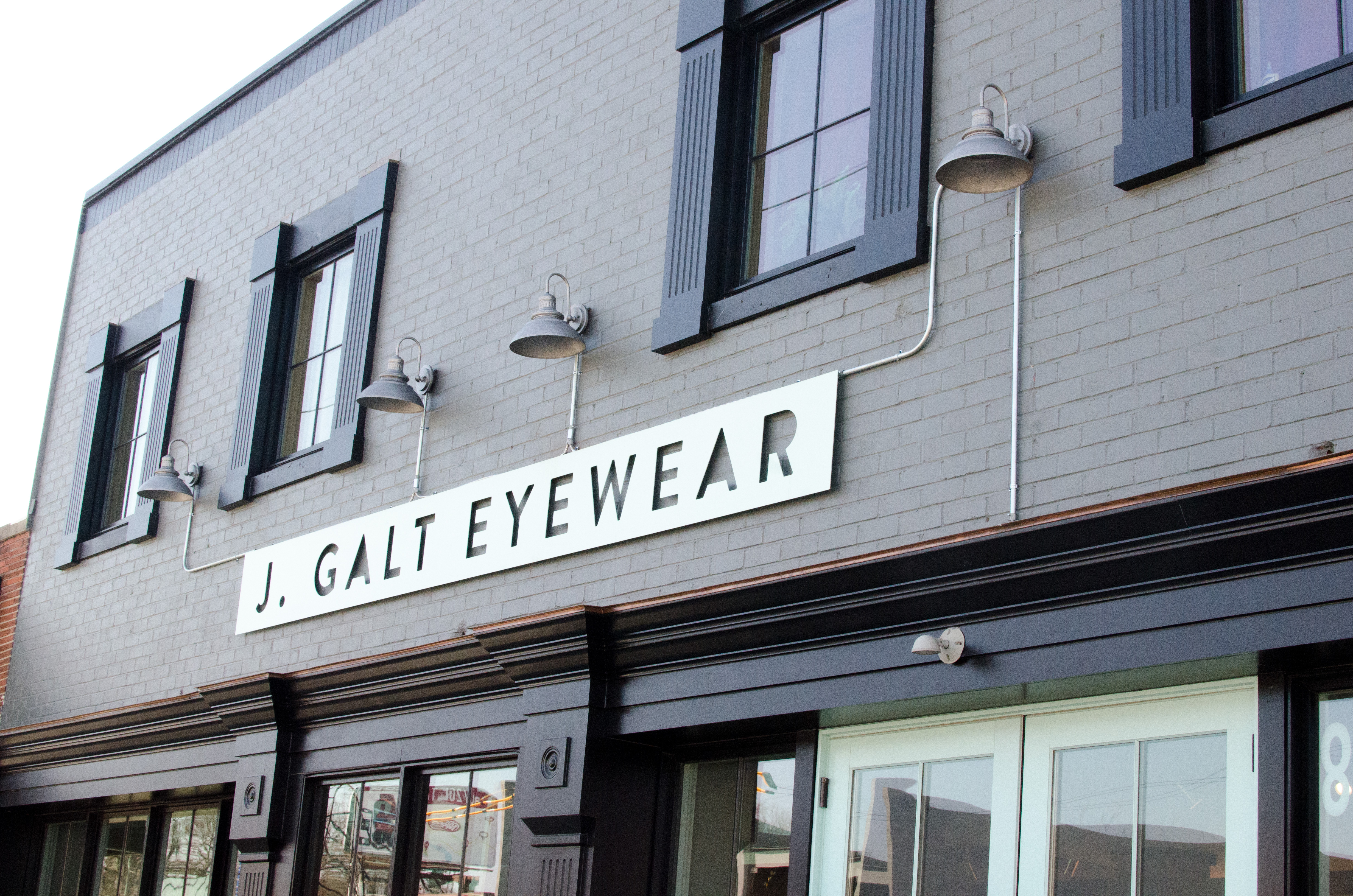 This post is sponsored by J. Galt Eyewear. All opinions are my own.
Some people may not know this, but I wear glasses and contacts. Actually, I've worn glasses since the third grade and contacts since the sixth grade (I'll be 31 years old at the end of April). My eyesight is horrible (around -9.00 in both eyes for contacts and around -10.25 and -10.50 for glasses. I always chuckle when people with something like a -3.00 say they have bad eyes. They honestly have no clue!)
Growing up, I always hated wearing glasses, because they were considered "nerdy," and especially since mine were super thick. It didn't matter if I paid extra to have the thinnest lenses possible, it was still noticeable.  It's actually because back when I was a child, I wasn't told that certain frames just don't look good with thick lenses and can actually cause distortion and even make the lenses look thicker (more on that later!). Throughout the years, people would always ask to try my glasses on, because they wanted to see what it looked like through them. Eventually, I would just roll my eyes and flat out say, no! because it's incredibly rude.
I always thought that glasses can look so cute and be such a cool "accessory." I hadn't got any new glasses in about six years. I had been meaning to get a new pair, especially since I don't want to wear my contacts all the time. I spend a lot of my time working from home teaching.
My friend, Tiffany at Bright on a Budget told me about J. Galt Eyewear (She's also a fellow Eastern Kentuckian and we also went to college together at Pikeville College, now known as UPIKE – the University of Pikeville). She has a similar prescription and has worn glasses and contacts about the same length as me, so I figured J. Galt Eyewear would be a perfect place to go to.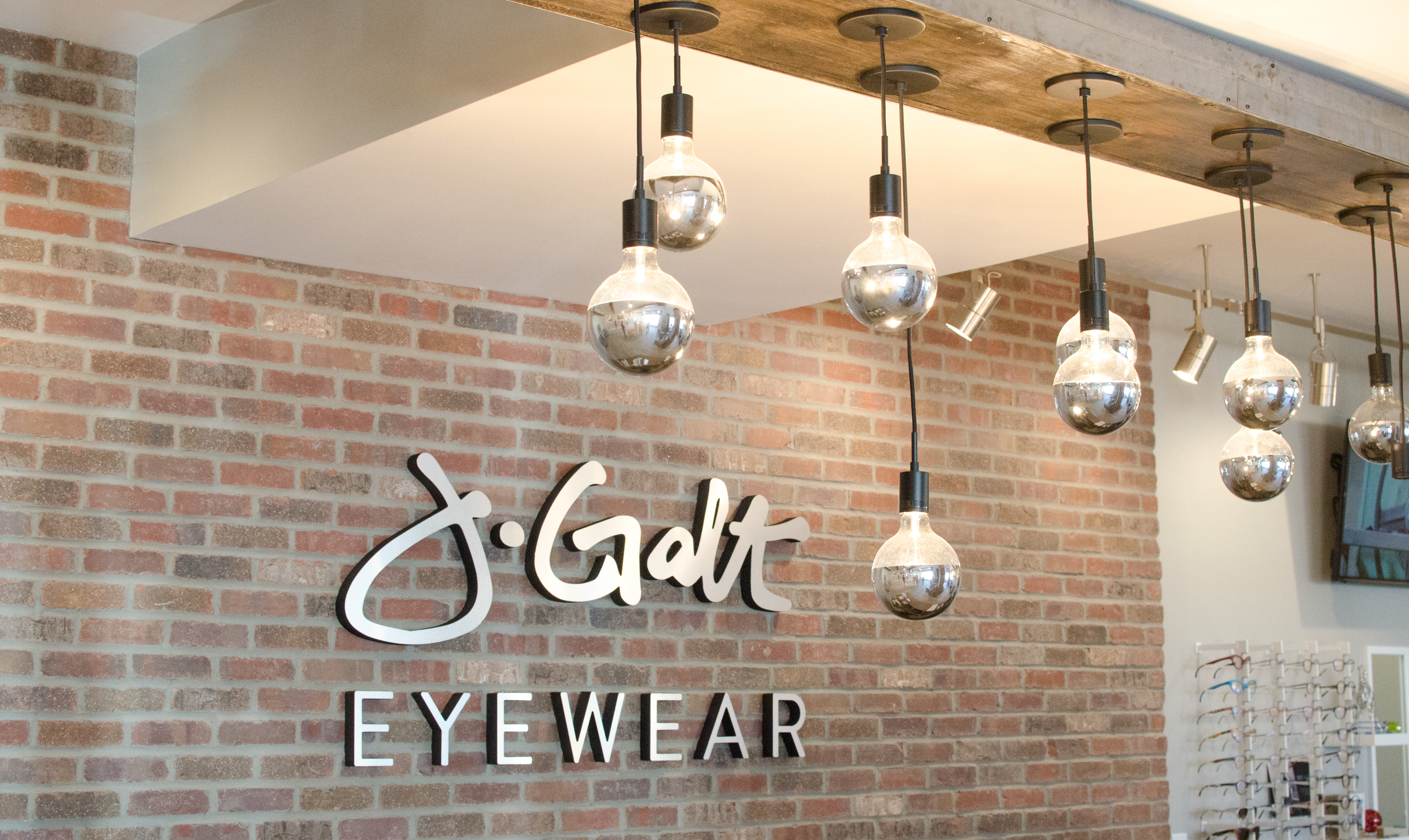 J. Galt opened in August 2016 in Chevy Chase. It's located on 800 Euclid Avenue. J. Galt just isn't your normal eyewear place. Here's what sets them a part:
Each pair of single vision eyeglasses are only $175! Yes, $175! You get your frames, light-weight lenses, non-glare coating, and a limited one year warranty.
They have a boutique line which begins at $300.
The glasses you find at J. Galt aren't glasses that you will just find anywhere. They are made by artisans and they are unique, hand-crafted, and one-of-a-kind.
Some brands that J.Galt carries donates eyewear and eye care to children such as:

Modo: The BUY A FRAME – HELP A CHILD SEE program works to provide the early detection and intervention necessary for children in need to look clearly toward a brighter future).
Article One: Article One was founded to raise awareness and funding for Vitamin A deficiency in developing nations. We accomplish this mission by donating a portion of each pair sold to Helen Keller International).
In addition to all of this, for every pair of frames sold, J.Galt, a pair will be donated to someone in need at Mission Lexington. I think it's so great that they are donating right back into the community. Not only does J. Galt donate the frames, but the opticians hand-cut the lenses and the doctors donate their time to do their exams.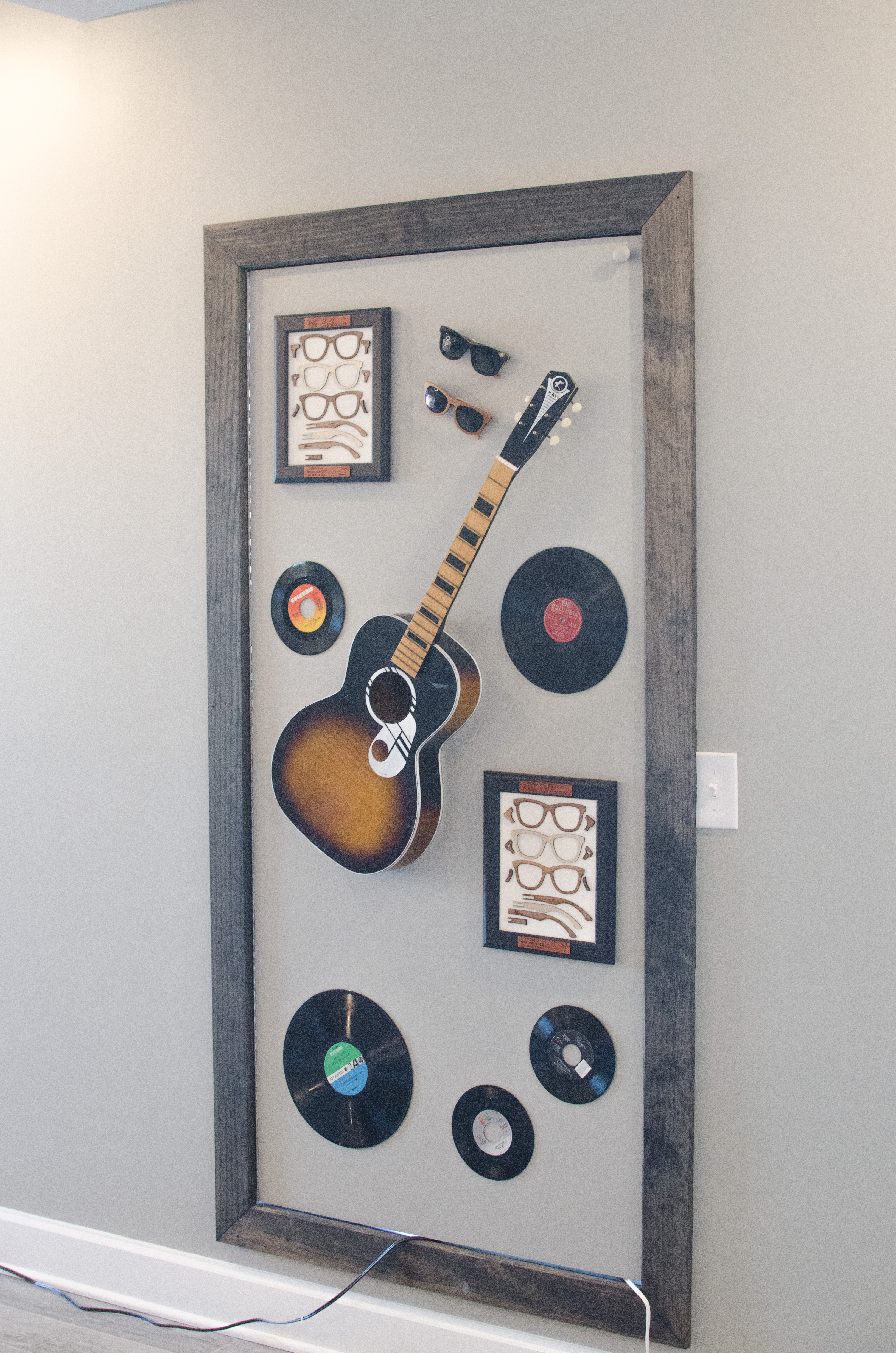 ​"J. Galt brings artisan eyewear from around the world – Spain, Italy and Germany to name a few places – to Kentucky. When selecting our vendors, we not only looked for quality craftsmanship, we also searched for artisans who share our passion for making a difference. One company uses a portion of its profits to buy vitamins for children in Third World countries, while another donates to the Hellen Keller Foundation for the Blind. For every frame purchased, J. Galt will donate a frame to those in need in Third World countries. Our frames are 100 percent unique; you won't see your eyewear on others when you are out and about. Many of our pieces are one-of-a-kind and made from materials including wood, recycled paper and vinyl records." -Stratton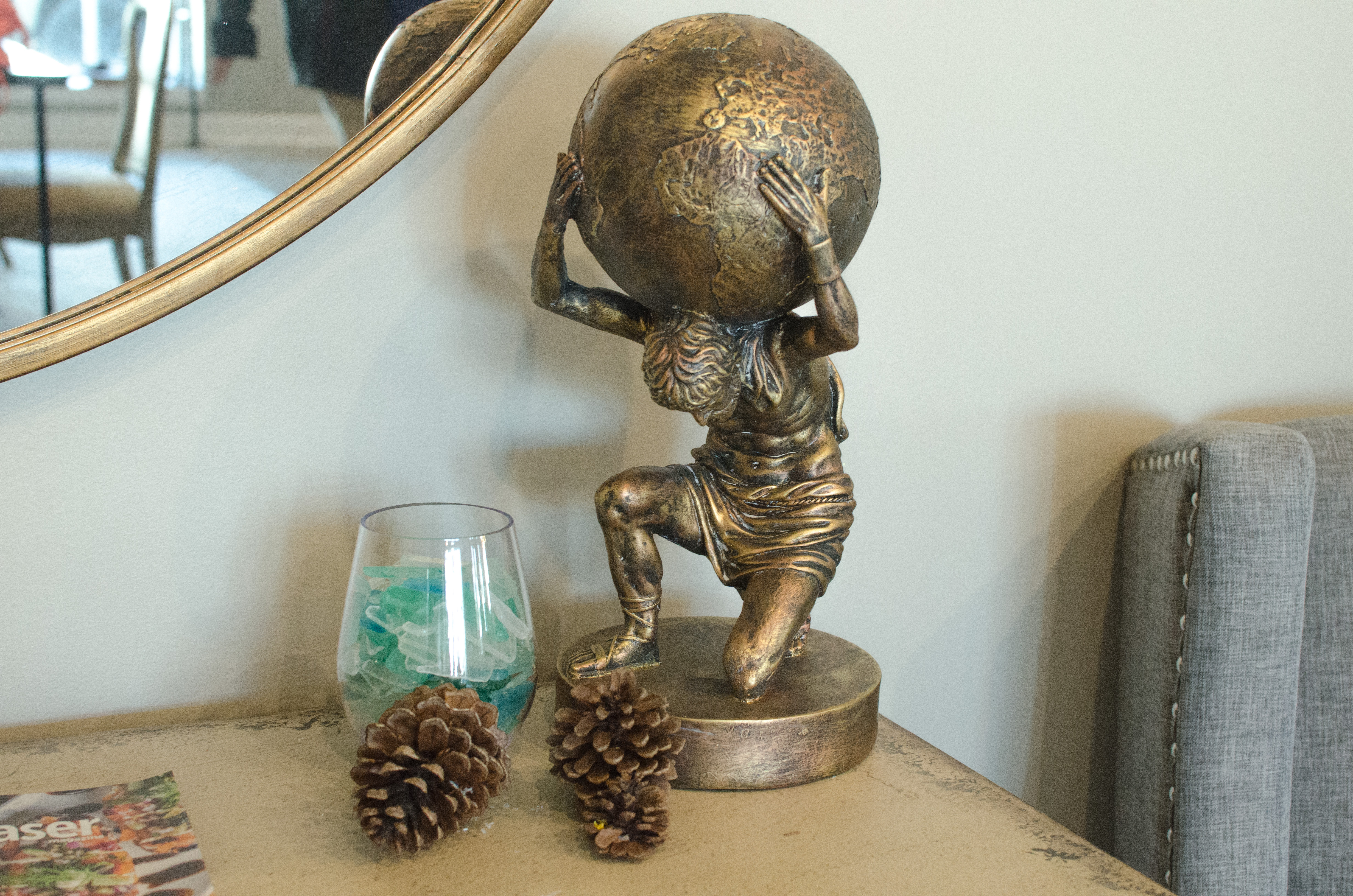 I'm always curious on how businesses come up with their name. J. Galt was inspired by famous literary character John Galt from the novel "Atlas Shrugged."
"John Galt embodies innovation and hard, individual work. Like Galt, we believe in the power of the human mind to create, which is in tune with our mission of working with independent artisans around the globe who make quality products without the designer price." -Stratton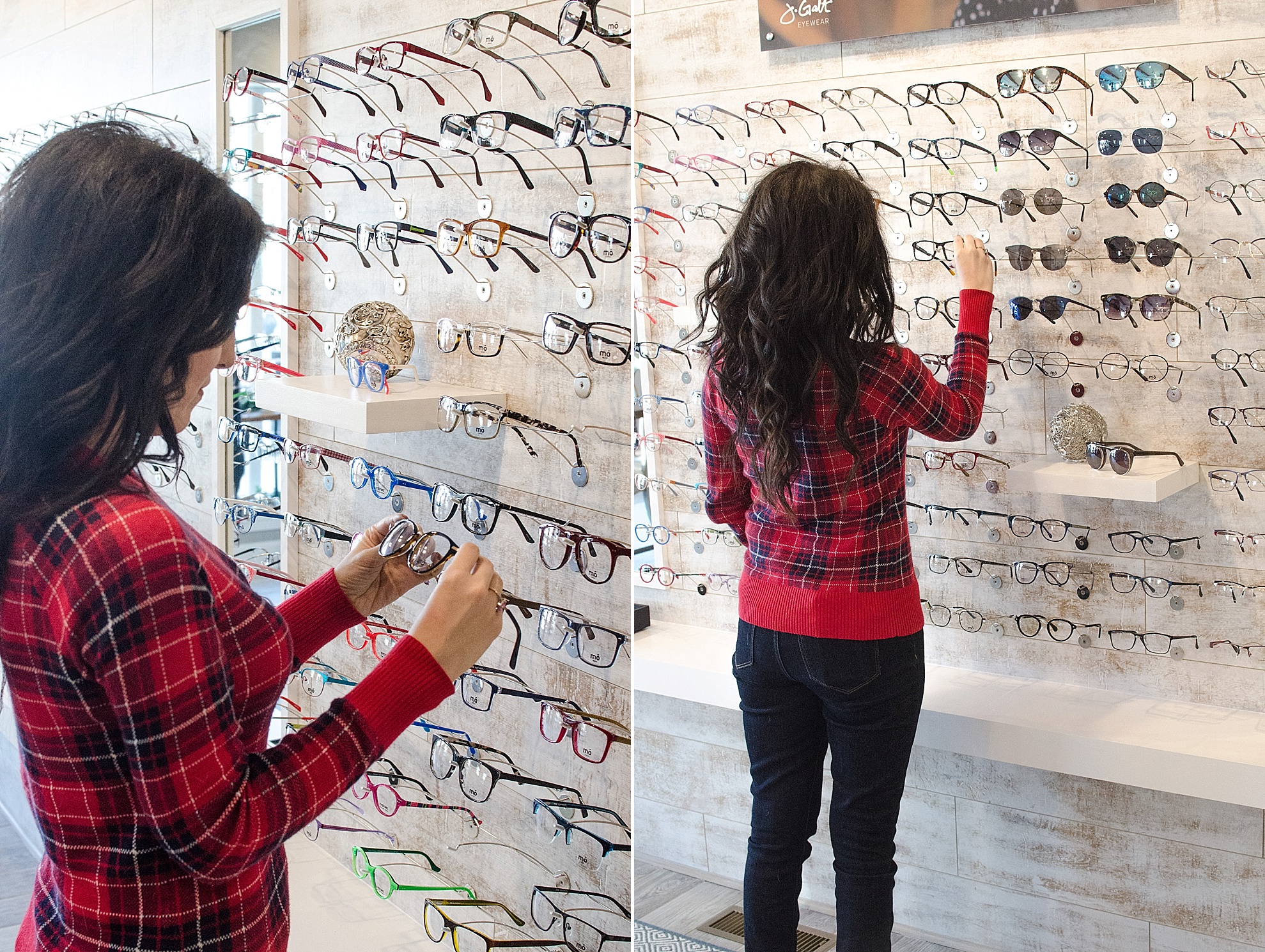 The staff is also very helpful in picking out frames that look the best on you. Some lenses won't look good in certain frames, because of how the lenses are cut. If you have a high prescription and choose a certain type of frame, it can actually make the lenses look even thicker. For example, the "cat eye" style wouldn't be a good fit for me based on my prescription. They are the experts, so don't be afraid of asking for help and seeing if the frames you want to wear will look good with your lenses and be a good fit, due to your prescription.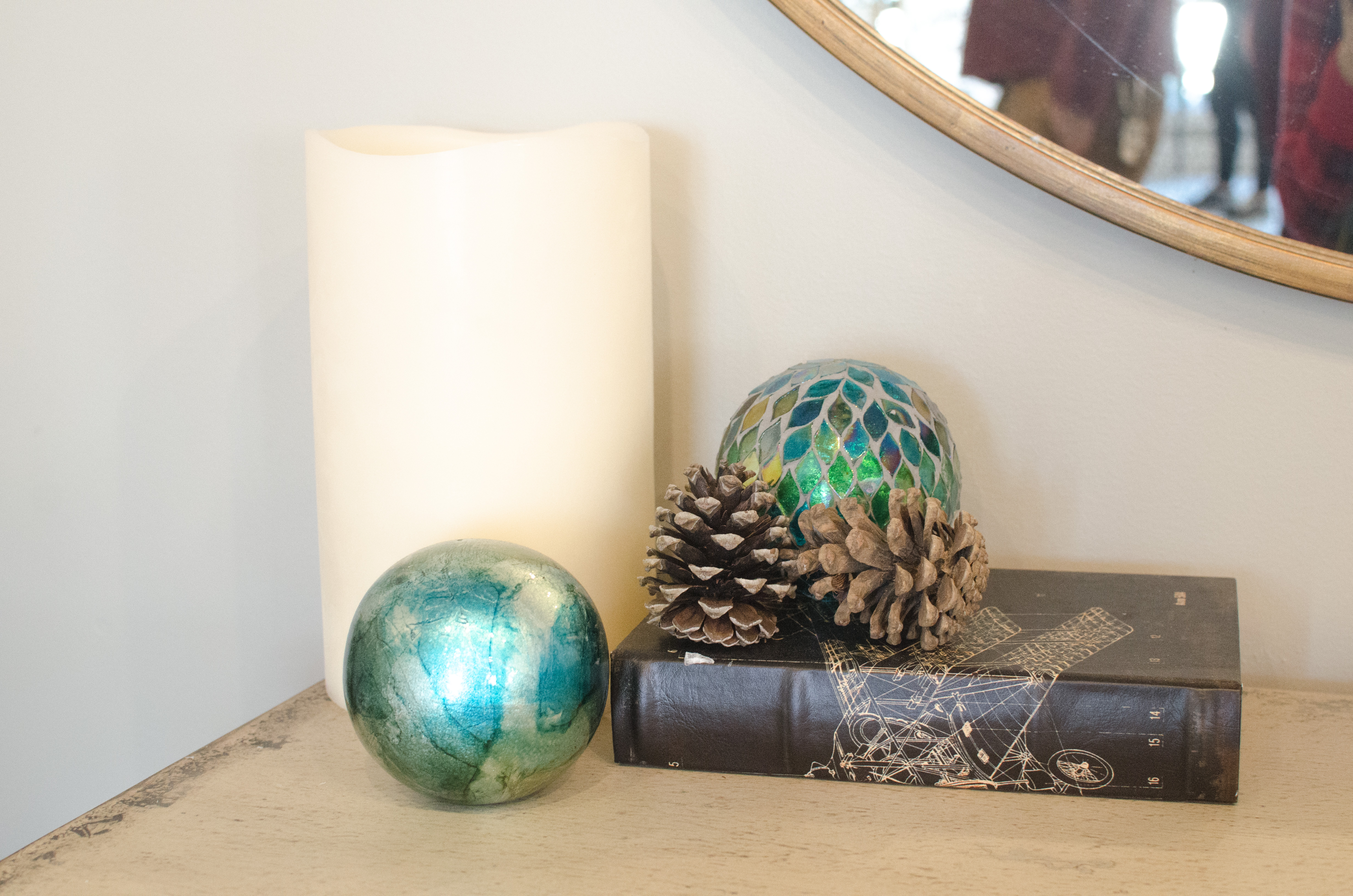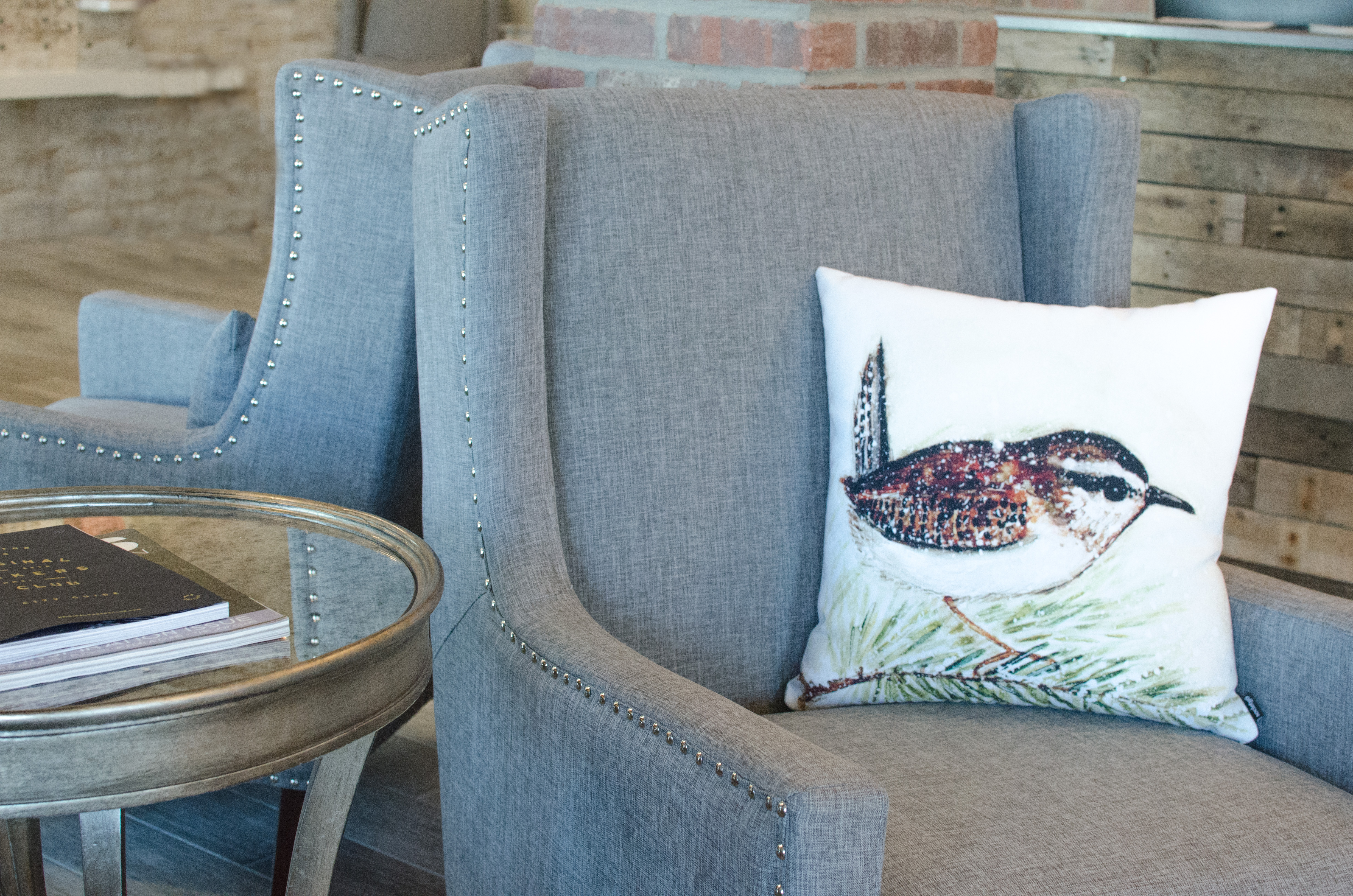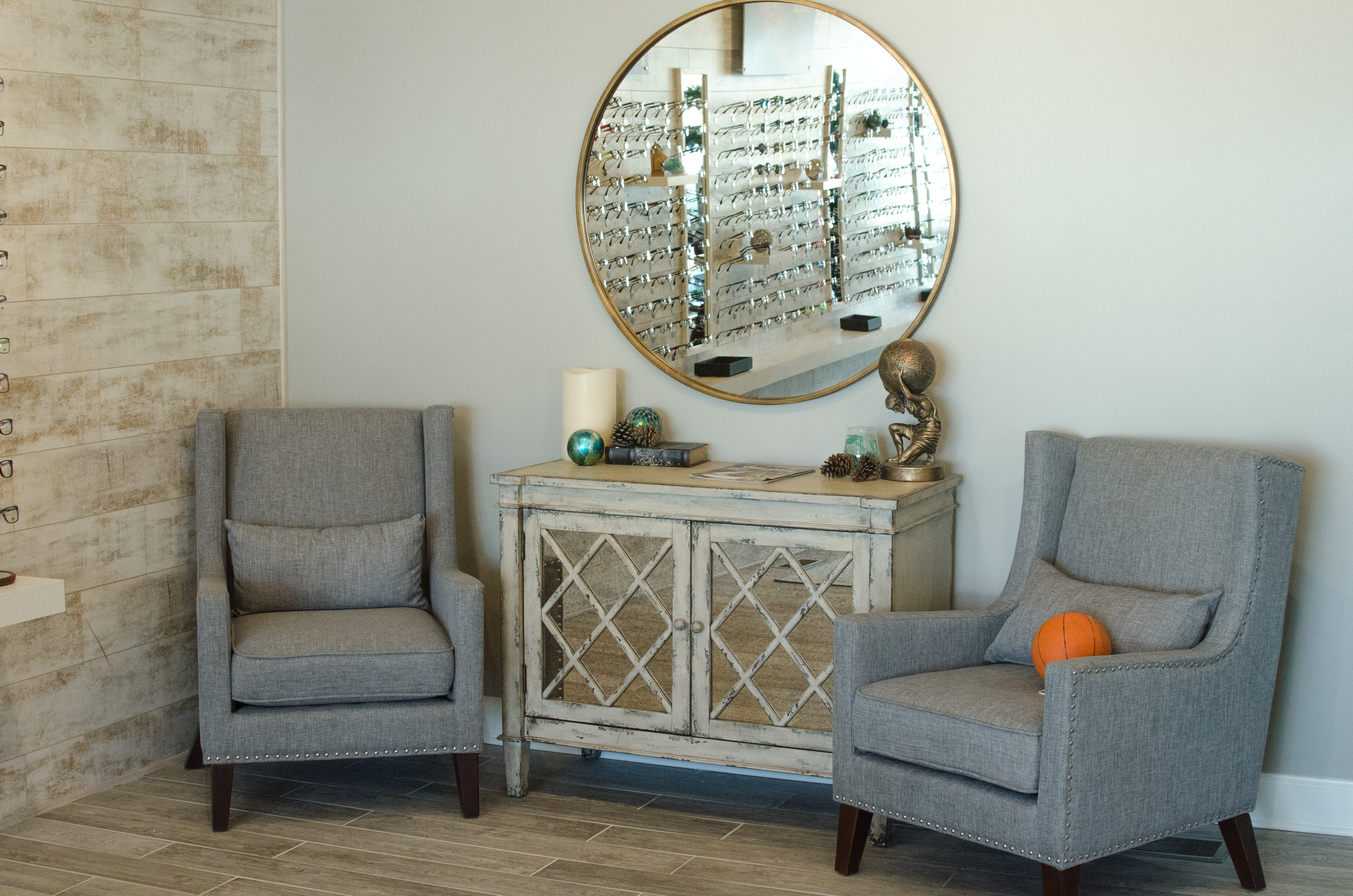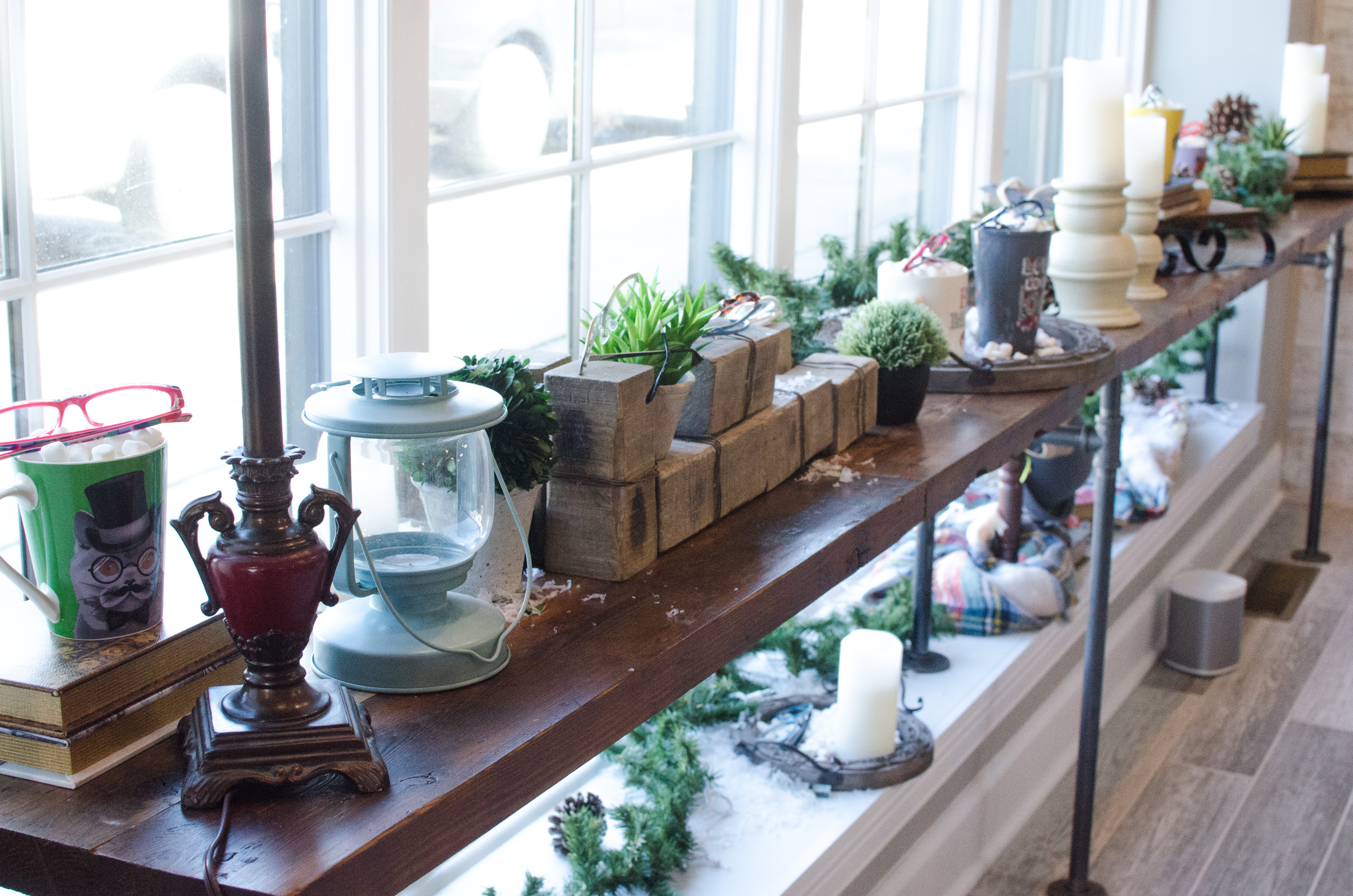 The boutique is decorated amazingly. Their storefront definitely stands out while walking by. It was decorated by Lexington's Polka Dots & Rosebuds Interiors. Inside you will find industrial-style light fixtures and furniture, as well as materials such as reclaimed wood and exposed brick.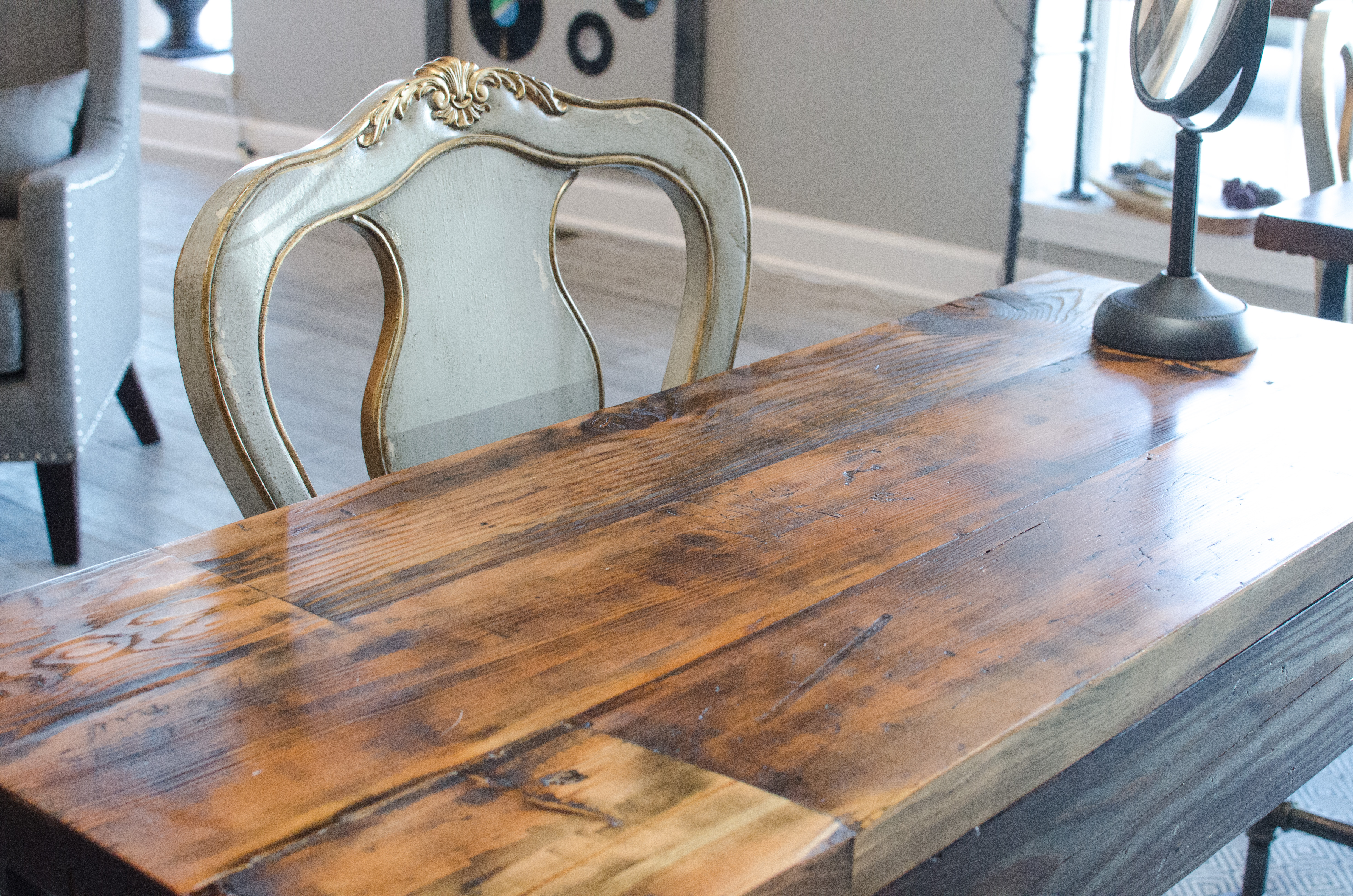 The tables are actually made from wood from the James E. Pepper Distillery (slated to open mid to late 2017). How awesome is that?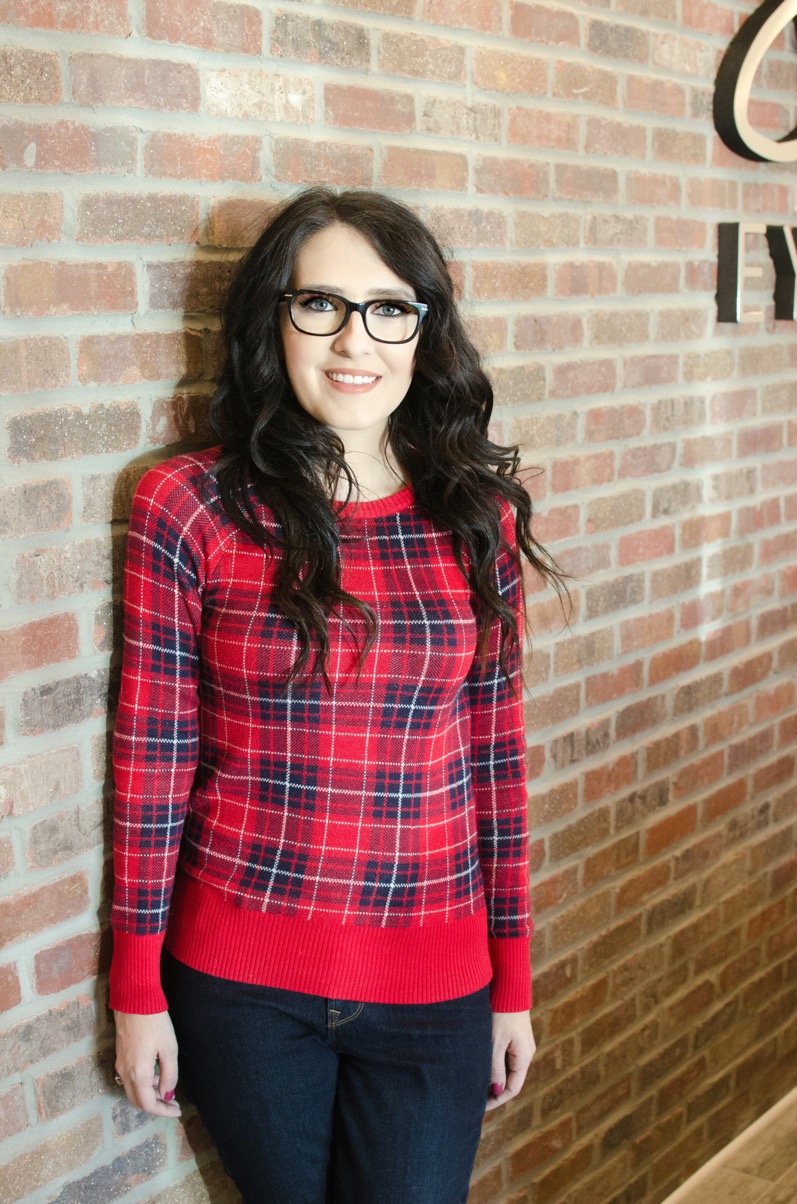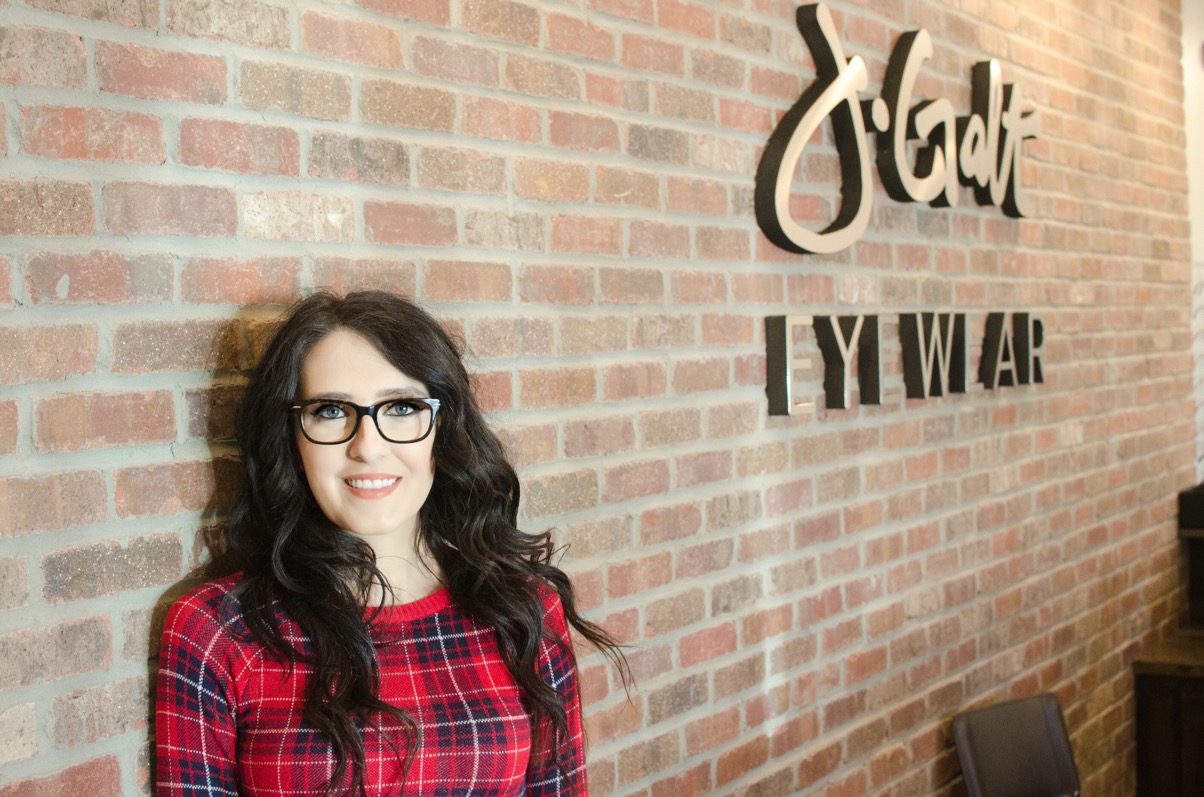 So, do you want to see which frames I chose?!? Here are the frames that I picked out! Aren't they amazing?!?! There were so many options and styles, and everyone is extremely friendly and helpful. It's definitely an experience that you'll remember and a place that you'll want to recommend to your friends!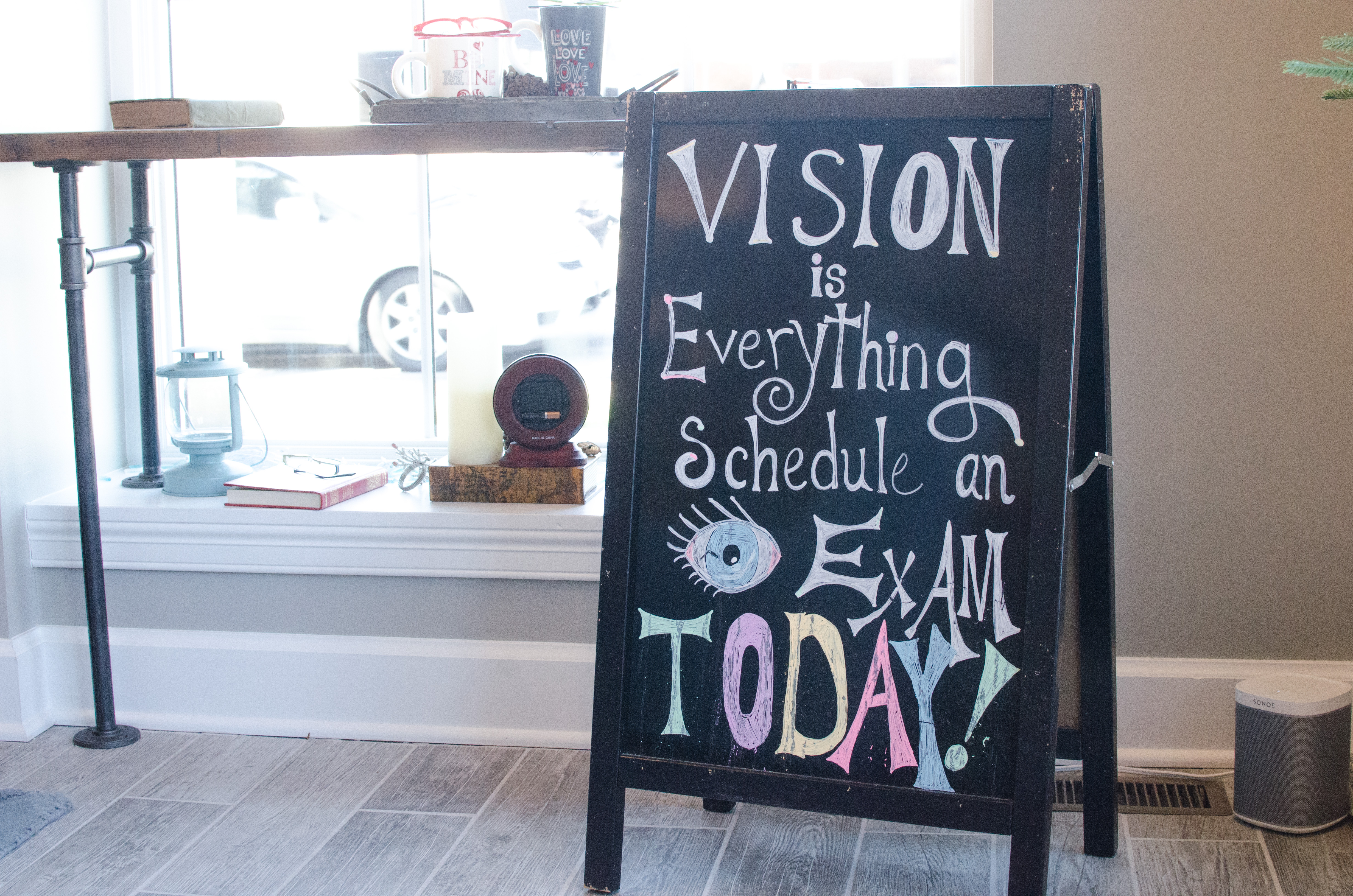 J.Galt is located at 800 Euclid Avenue. Their hours are: Monday through Thursday 10am-6pm, Friday 10am-5pm, Saturday 11am-3pm, and closed on Sunday.