This post is in collaboration with the Moontower Music Festival. All of these opinions are entirely my own. Thank you for supporting brands and businesses that support Fabulous in Fayette!
Moontower is an all-day music festival that is all about being local and being family and dog friendly. It shouldn't come as a surprise or shock to anyone that I'm all about anything local. I seriously eat, live, and breathe all things Lexington, Kentucky. It's my passion. I'm NOT a review blogger. I share what I love. This is literally how I live my life and how I choose to fill my time. I love sharing things about my city, because there are so many people out there (including people living in Lexington) that don't have any clue about our amazing culinary scene, the variety of events from week to week, locally-owned and farm-to-table restaurants, local businesses, anything local, or what is going on, on a daily basis. So, I love being able to reach people and give people recommendations and inspire them to step out of their comfort zones.
Doors opened at 11am and the festival lasted until the last band was finished performing around 11pm. It featured some of the best local, regional, and national acts. There were all types of music there; country, blues, alternative, rock, funk, southern rock, bluegrass, and much more.
"This is a grass roots, homegrown festival," says Kaelyn Query, Moontower Music Festival's founder and president. "We didn't have a single sponsor our first year and we had the festival at a small vineyard outside of Lexington with one stage and just eight bands."
It first started three years ago in 2014, and has grown from humble beginnings. For the first year, only 1,000 people showed up, and in the second year, the crowd grew to about 3,700 people with two stages and eighteen bands. This year, there were two stages, fifteen bands, and around 5,500 people in attendance. You may remember me mentioning CRAVE (the food festival) earlier this month. Moontower was held at the same location; Masterson Station Park, which is one of the biggest parks in Lexington at 660 acres.
I think it's pretty cool that the Lex Effect team sent out surveys after the first two Moontowers and asked everyone what they enjoyed about it and asked everyone who they would like to see perform. They then took the list and narrowed it down based on the budge and each band's tour plans. I can't wait to see who performs next year! I bet it will be even bigger than the one in 2016!
LeoWeekly.com, which is out of Louisville named Moontower one of the music festivals worth traveling to (a reasonable distance). If you live in Louisville, Lexington (where I live) is only 1.5 hours away. Louisville has a huge three-day music festival in July called the Forecastle Festival. TheStreet.com named Moontower one of the top five most under the radar music festivals for those over Coachella.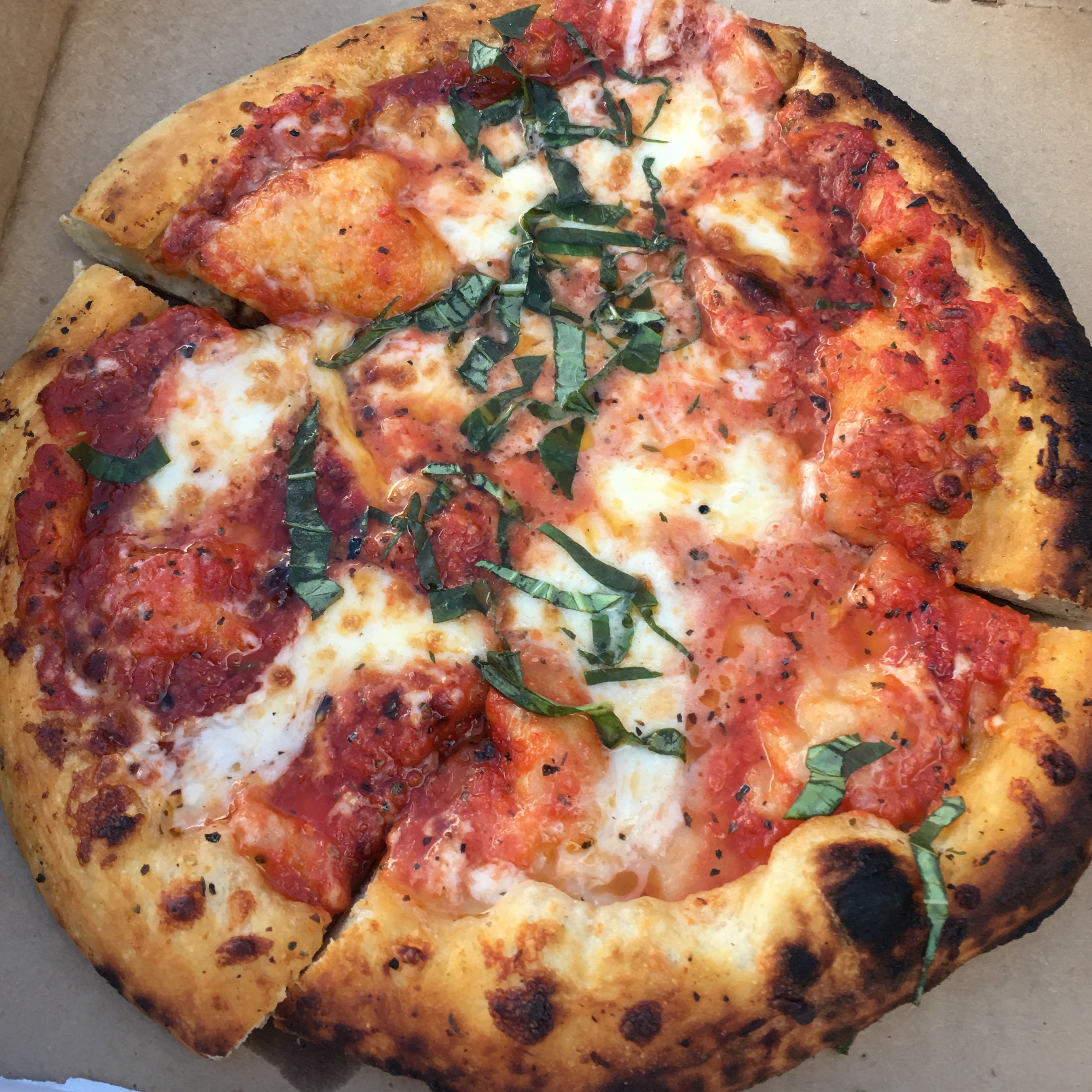 It was a scorcher outside, and the heat index was well over 100 degrees. I got there later in the day, but I didn't honestly think the heat was too unbearable. You can bring chairs and blankets or a small canopy if you wish, and there can help give you cool and out of the sun. There was a lot of people there, especially as the night went on. When I ordered my pizza, the wait was 45 minutes to an hour. I didn't mind because I was hanging out with a friend, so time passed by quickly. Plus, the pizza was worth the wait! The pizza I got here at Moontower was from the same food truck that I got the bacon scallop pizza at CRAVE. The only thing I wished I had done was order myself two pizzas instead!
There was a Wild Turkey Bourbon Lemonade Slush tent, but I couldn't find it or see it. I must have overlooked it. I didn't want to accidentally wait in the wrong line. The beer and wine ticket line and the line for the actual beer and wine were ridiculously long and there was a huge wait. I actually don't like beer or wine, so I never would have stood in that line in the first place. I'm definitely a bourbon girl. I've made bourbon slushies at home several times, and they are amazing. If you have never had one, then you are missing out!  I just wish I had saw it, because it was on my mind when I got there, and if I had saw it, I would've gotten two or three. Later, I found out there was an entirely separate line for it. (It's okay, because I get to do something really cool, regarding Wild Turkey pretty soon. Be sure to keep an eye out for that post!).
2016's Lineup (for those that missed it):
DJ Tank at 11am and in between sets
No Fences at 11:30am (Moon Stage)
Johnny Conqueroo at 12pm (Tower Stage)
Small Batch at 12:30pm (Moon Stage)
Blind Corn Liquor Pickers at 1pm (Tower Stage)
Chrome Pony at 1:30pm (Moon Stage)
BASSH at 2pm (Tower Stage)
Aubrie Sellers at 2:30pm (Moon Stage)
Mandolin Orange at 3:15pm (Tower Stage)
The Weeks at 4pm (Moon Stage)
JR JR at 4:45pm (Tower Stage)
The Floozies at 5:30pm (Moon Stage)
Judah & The Lion at 6:15pm (Tower Stage)
Trombone Shorty & Orleans Avenue at 7:20pm (Moon Stage)
Drive-By Truckers at 8:40pm (Tower Stage)
Manchester Orchestra at 10pm (Moon Stage)
Some details on the festival itself (2016 only. Some of the details may stay the same for 2017 or some may change):
General admission tickets are on sale for reduced tier pricing at $19, $25, $35, and $45.
They will jump to the next price tier when tickets at the lower tiers run out. Tickets are $49 at the door on the day of the event.
Kids under 12 are FREE with the purchase of an adult ticket.
On-site parking at the festival is an additional $3, with downtown shuttle passes available for $5.
The event is rain or shine and dog friendly.
All proceeds benefit Lexington's Central Music Academy.
Food trucks that were in attendance:
Red State BBQ
Crank and Boom
Rolling Oven
The Gastro Gnomes
Crazy 'Bout Cajun
Honnah Lee Bubble Tea
Popcorn Paradise
Steel City Pops
Sponsors:
Kentucky Ale
Baumman Paper Company
Kentucky Proud
Kentucky American Water
Lex Go
WKQQ 100.1
O'Neill's
Wild Turkey
Lexus of Lexington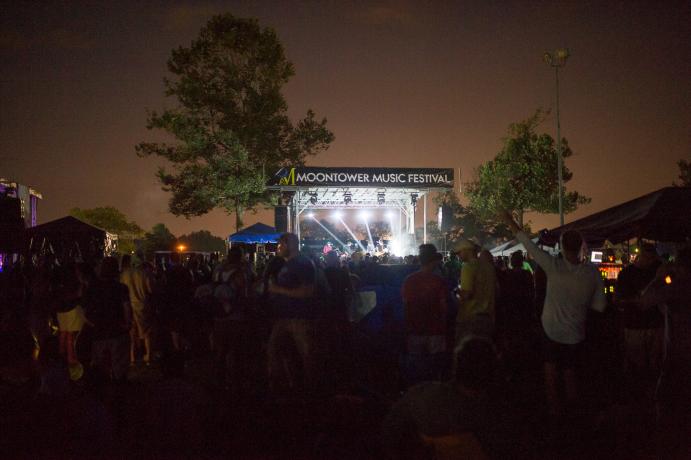 I think this was a perfect way to end August. There is just something about standing with thousands and thousands of strangers (and friends) in an open area just listening to music live by musicians, who put their heart and soul into their craft. It was an amazing experience! You could just walk up and be right near the stage. The Lex Effect team sent me tickets, so I could enjoy this awesome event! And I am extremely grateful for that. I have a feeling that next year will be even more memorable!