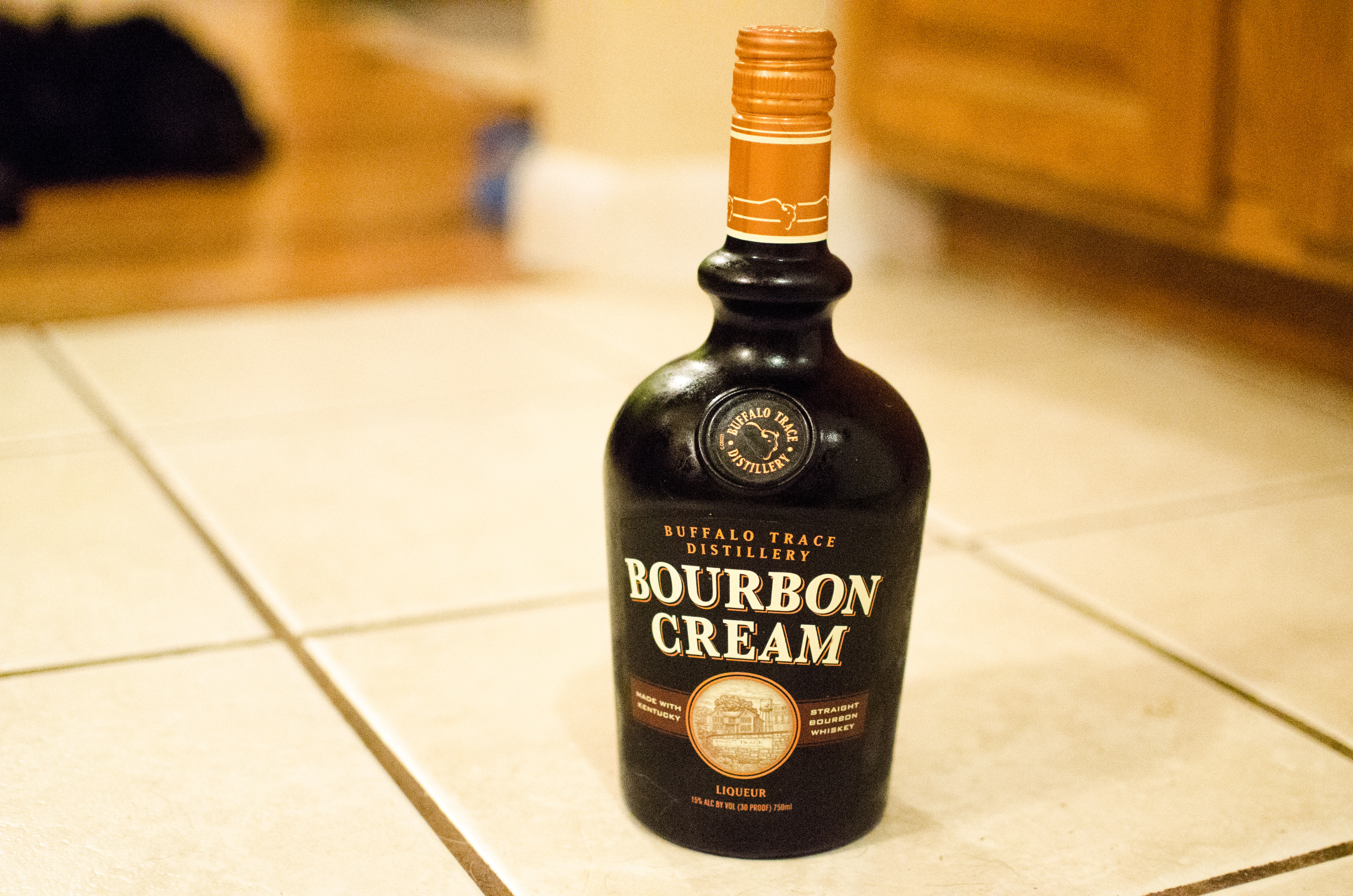 You may remember me mentioning Buffalo Trace, when I visited the distillery a few weeks ago. To refresh your memory, Buffalo Trace is one of the many bourbon distilleries in Central Kentucky. Buffalo Trace is located in Frankfort, Kentucky, and has historically been known by other names, such as the George T. Stagg Distillery and the O.F.C. Distillery. Buffalo Trace claims the distillery is the oldest continuously-operating distillery in the United States.
At the end of our tour that we had at Buffalo Trace, we had a tasting, as there is at all distilleries once the tours are finished. During the tasting, we tried Buffalo Trace, Eagle Rare, and Bourbon Cream. I'm usually not a fan of cream-based and milk-based alcoholic beverages, but since the opportunity presented itself for me to try it, I wasn't going to turn it down. That just would've been silly. While at Buffalo Trace, we got to try it straight, plus they had root beer for us to mix in with our Bourbon Cream. Well, once I tried it, I was pleasantly surprised. So much so, that when we went to Liquor Barn that night we bought a bottle. So later, we made a root beer float with a Kentucky twist!
Here's a little bit about Bourbon Cream:
"Bourbon Cream is handcrafted using Buffalo Trace Kentucky Straight Bourbon, making it a perfect marriage of rich delicious cream and smooth Kentucky bourbon."
Bourbon Cream is not a bourbon, despite it having bourbon in its name; it's a liqueur (To know what makes bourbon, bourbon, you can check out my post: here). A liqueur is an alcoholic beverage made from a distilled spirit that has been flavored with things, such as; cream, fruit, spices, flowers, etc and bottled with added sugar or other sweeteners. Bourbon Cream is only 30 proof, which is 15% ABV, so it isn't very strong at all. In comparison, Buffalo Trace Straight Bourbon is 90 proof (45% ABV).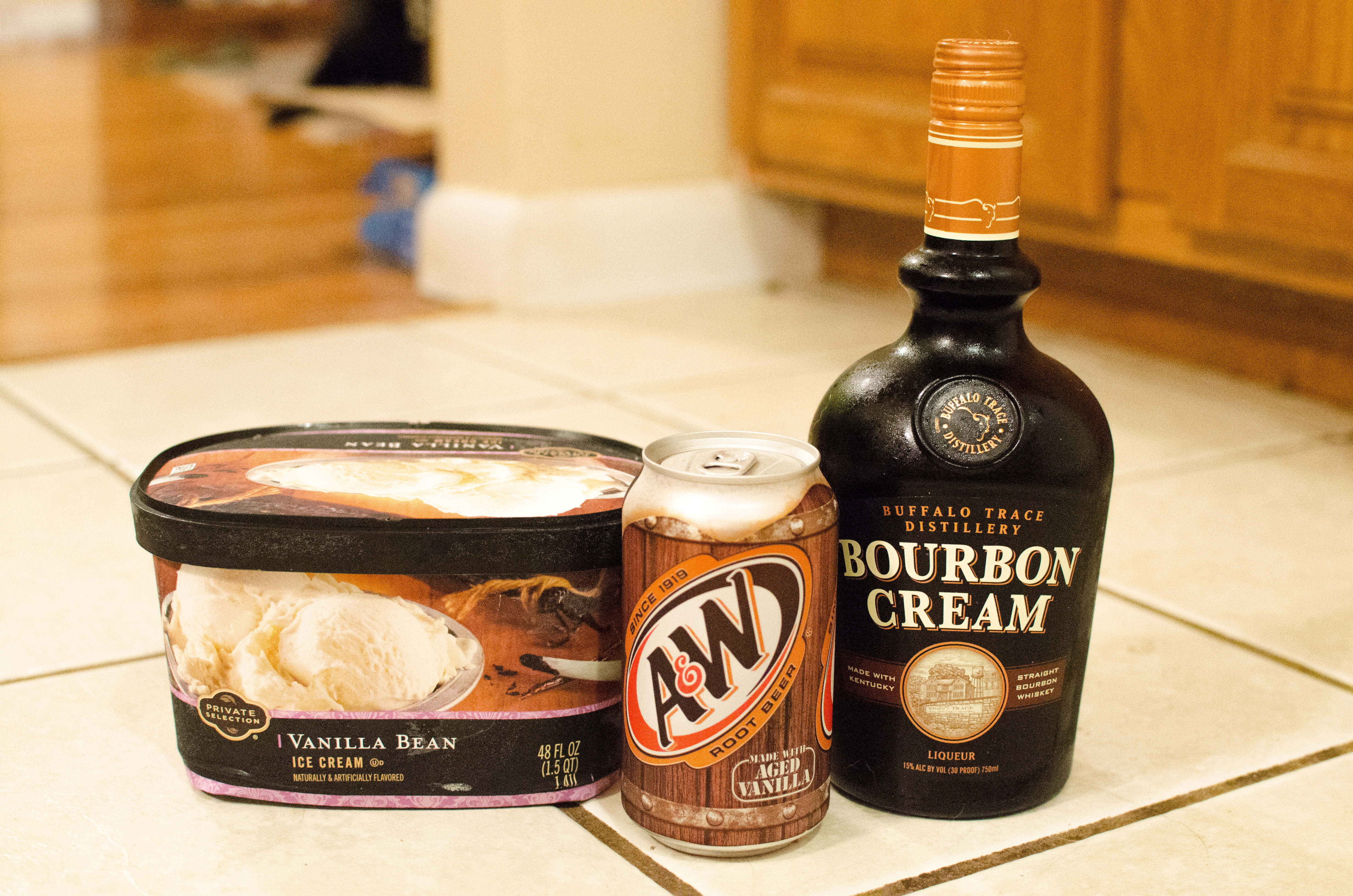 Ingredients:
2 oz  Buffalo Trace Distillery Bourbon Cream
4 oz root beer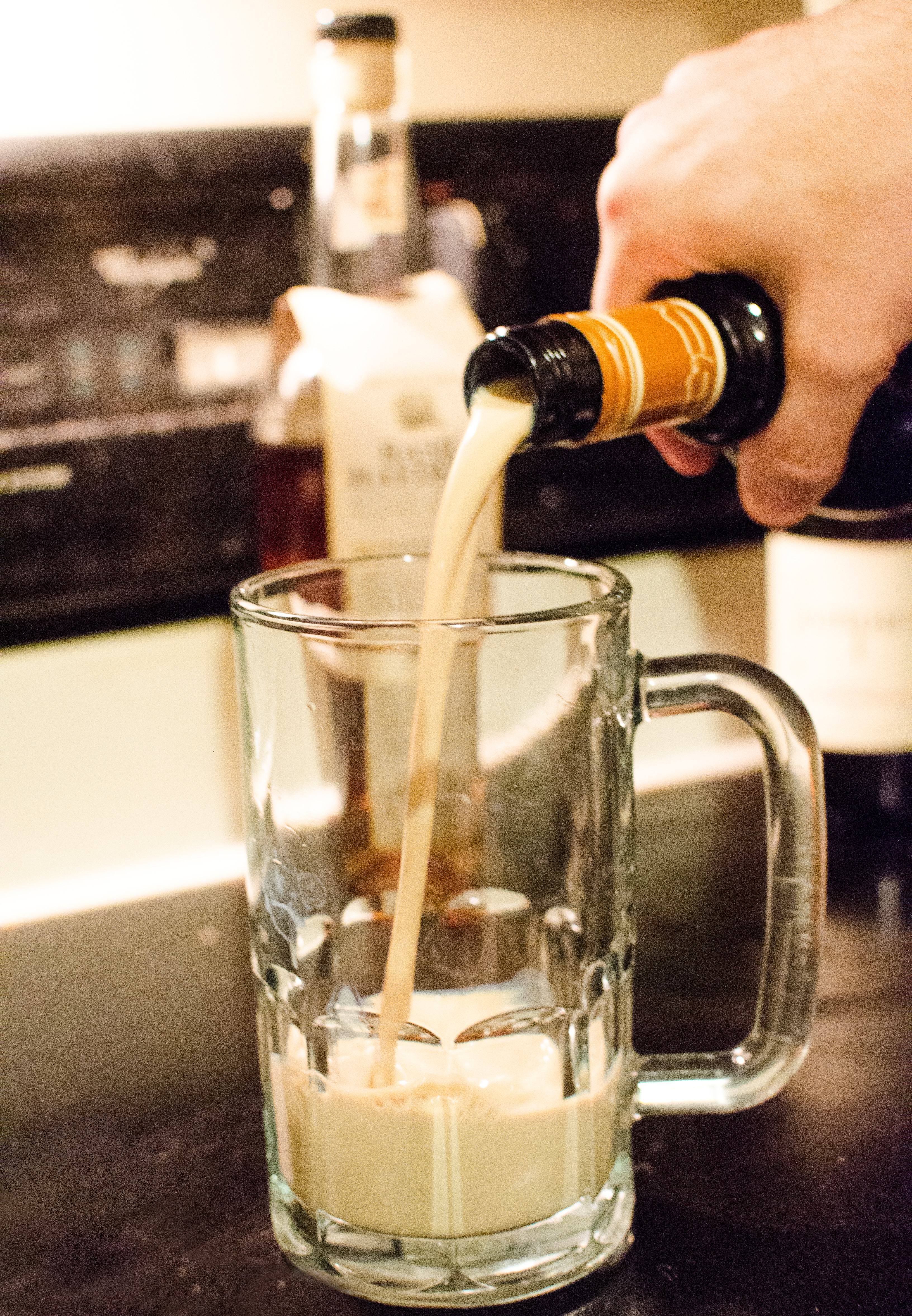 Directions:
Combine in glass and serve.
For extra richness, pour over 1 scoop vanilla ice-cream.
*These measurements are just a guideline, feel free to make it to your own tastes
More ideas for Bourbon Cream:
Enjoy it chilled
Enjoy it on the rocks
Pour it in a cup of coffee
Pour it over vanilla ice cream
Put it in some hot chocolate
Cheers!