This shop has been compensated by Collective Bias, Inc. and its advertiser. All opinions are mine alone. The following content is intended for readers who are 21 or older. Maker's Mark® is a trademark of Maker's Mark Distillery, Inc. and is used with permission. #CelebratorySips #MintJulepMonth #CollectiveBias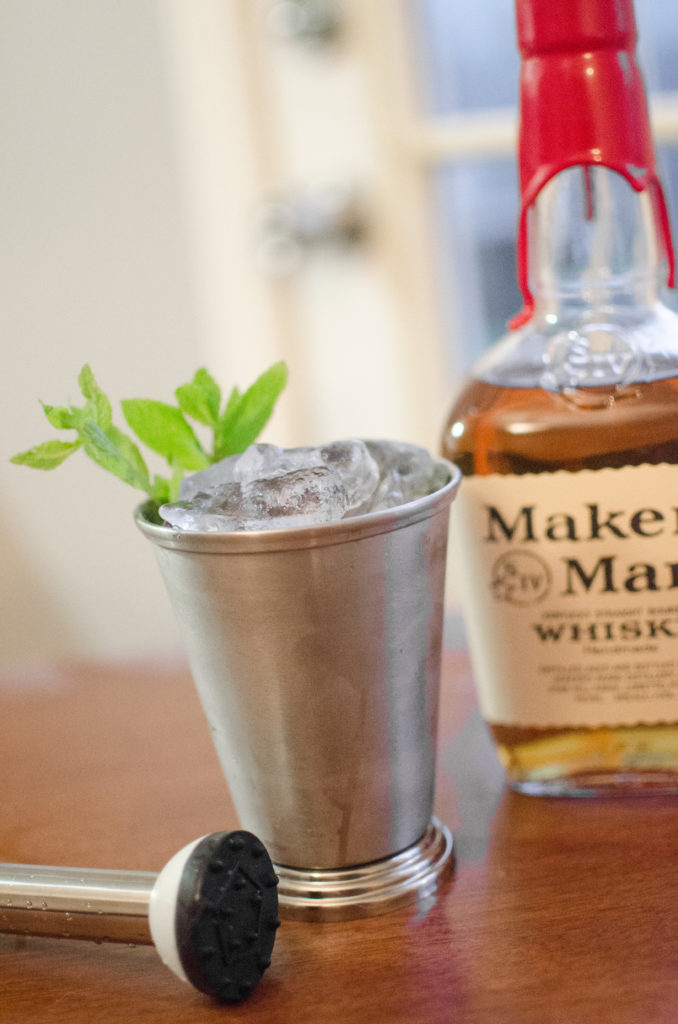 I'm a Kentuckian through and through, and if there are two things that we are known for, they would be bourbon and horse racing. I live in Lexington, Kentucky, which is known as the "Horse Capital of the World."  Here in Lexington, we have horse racing all April and October, and the races in the spring are to prepare for The Big Race in Louisville on the first Saturday in May. It's this time of year, when people from all over the world, including celebrities, wear the most elaborate hats to watch one of the biggest sporting events of the year. It draws large crowds, usually to upwards of 155,000 people. The Big Race is the longest continuously held sporting event in America, as well as one of the most prestigious horse races in the world! It's been a tradition since 1875. The reason Kentucky is known for horse racing and producing so many Thoroughbreds is the limestone. The grass would absorb the minerals from the limestone, and then the horses would eat the calcium rich grass, which in turn would make Kentucky a powerhouse in producing many famous and fierce Thoroughbreds.
In addition to horse racing, Kentucky is known for its bourbon. In fact, 95% of the world's bourbon is made right here in the Bluegrass State. In Kentucky, there are more barrels of bourbon aging than there are of people. Everyone in the state could each have 1.5 barrels – that's how much bourbon there is. FYI: One barrel holds 53 gallons, which is approximately 208.2 liters. A fifth of bourbon is 750 milliliters! That's a whole lot of bourbon in Kentucky!
Since it's almost time for The Big Race, I'm going to teach you how to make two iconic Kentucky cocktails – the Mint Julep and the Kentucky Mule.
Since we want to keep everything Kentucky, I'm going to use Maker's Mark® for my bourbon. Maker's Mark® is super recognizable, because after each bottle is filled, it's hand-dipped in their signature red wax. Every hand-dipped bottle creates a different drip, so no two bottles are the same. However, every delicious drop is the same. The red wax has also been around since the first bottle came off the line. What a tradition! What about what's inside? It all begins with the water. Did you know? The founder, Bill Samuels, Sr., chose the site of the distillery because there was a spring-fed lake right on the grounds. This was perfect for creating bourbon because it was a source of limestone-purified water. Maker's Mark® is all about the taste – it's aged to taste and not time. The master distiller plays a huge part in determining when the whiskey is ready, among the other members of the "tasting panel." Maker's Mark® uses red winter wheat to create bourbon with a flavor that finishes in front of the tongue where the sweet taste buds are located.
Maker's Mark® Profile:
Proof:

90

Tasting Notes:

Aroma:

Woody oak, caramel, vanilla and wheat prevail in the nose

Taste:

Sweet and balanced with caramel, vanilla and fruity essences

Finish:

Smooth and subtle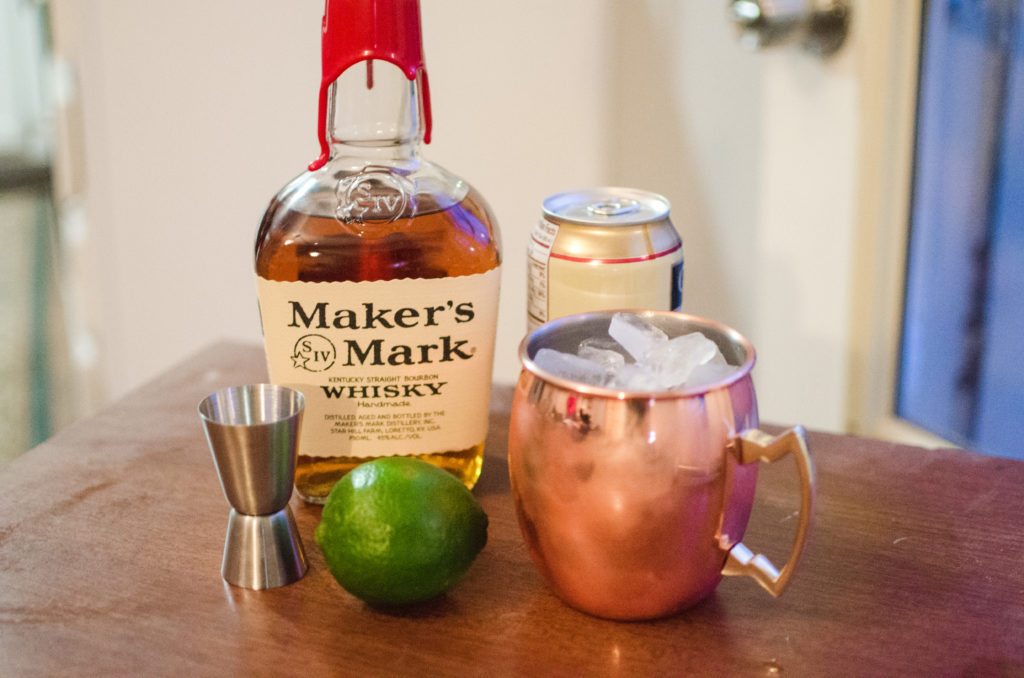 I'm sure everyone has heard of the Moscow Mule, but since I'm a Kentuckian and lover of bourbon, I make sure it's bourbon in the iconic copper mug instead of vodka. Here in Bourbon Country, the Kentucky Mule is far more popular than the classic Moscow Mule. The Mule is easily recognizable because it's always served in a copper mug, but they can be served in a Collins glass as well. The copper mug keeps your drink cold and is perfect for enjoying it outside on a sunny summer day.
A Kentucky Mule is one cocktail that can be enjoyed all year round, but it is especially enjoyable during the summertime when it is hot and humid. The one thing about Kentucky Mules is that they can be made with either ginger beer or ginger ale. Ginger beer and ginger ale are similar but not the same thing. Ginger beer generally has a stronger ginger flavor. The biggest difference between the two is that ginger beer is fermented and ginger ale is carbonated water that has been flavored with ginger. When it comes to limes, fresh is always best. Sometimes it may be hard to find a good quality lime, so you can use bottled lime juice if you are in a pinch. Bottled sweetened lime juice is made with real lime juice, which adds the perfect amount of sweetness to your cocktail without overpowering the bourbon.
Ingredients:
2 parts bourbon

juice from 1/2 lime*

ginger beer/ale
*If you want a more sweetness to your drink, you can use sweetened lime juice, which adds more sweetness in comparison to the tartness from real limes.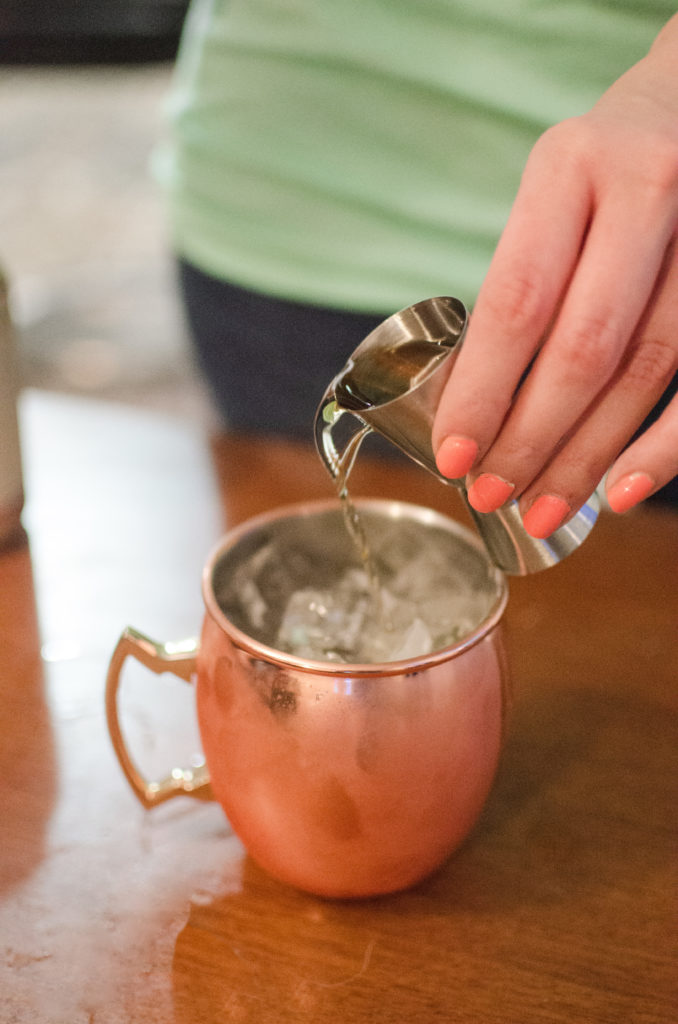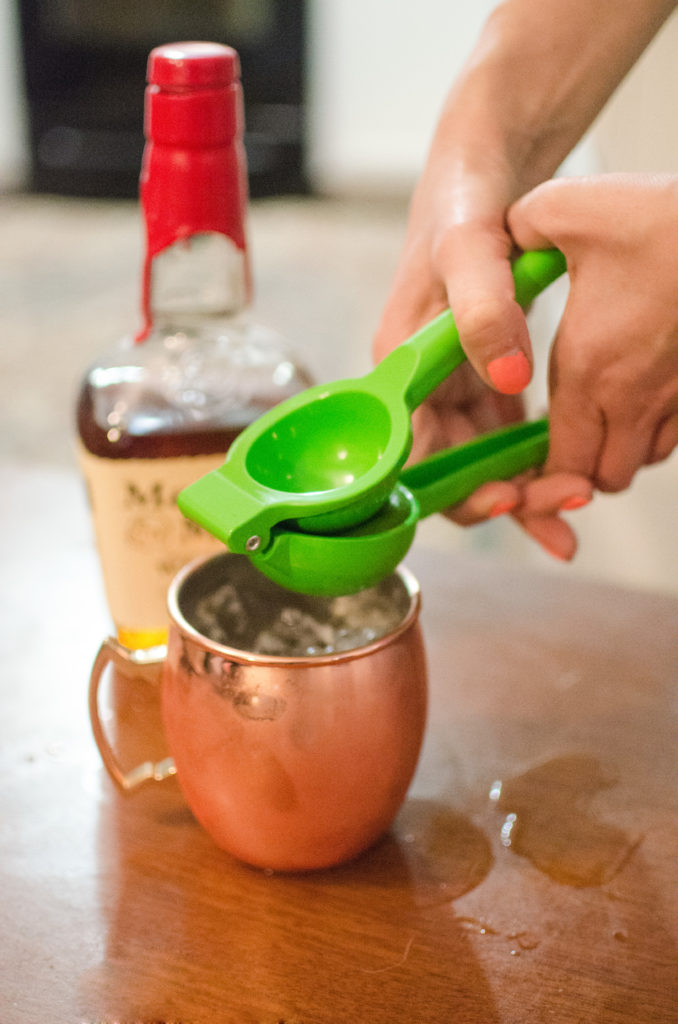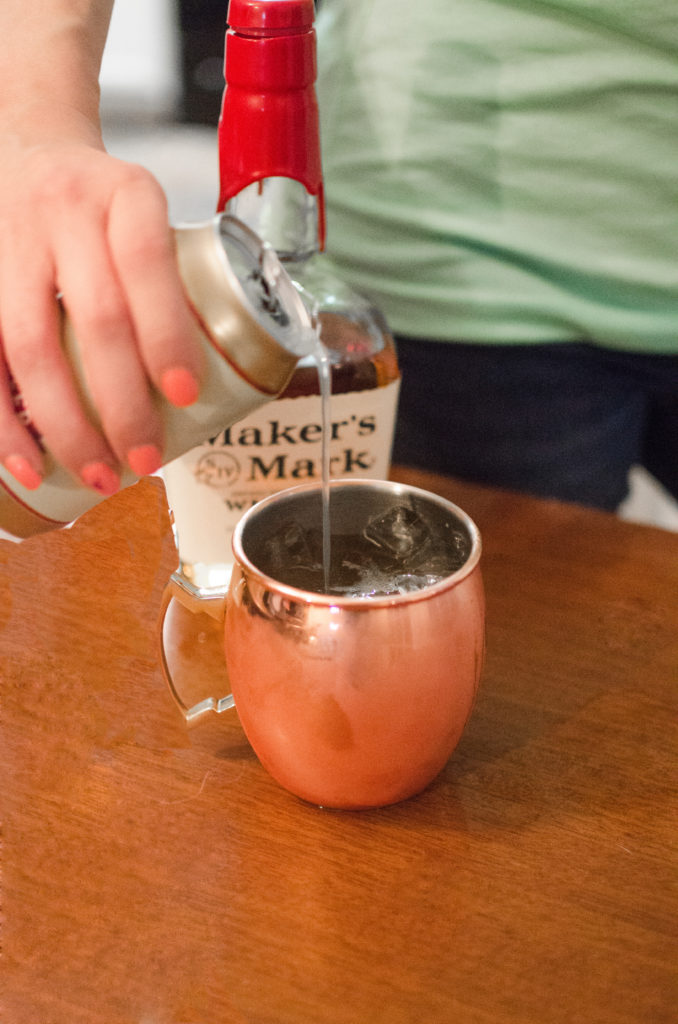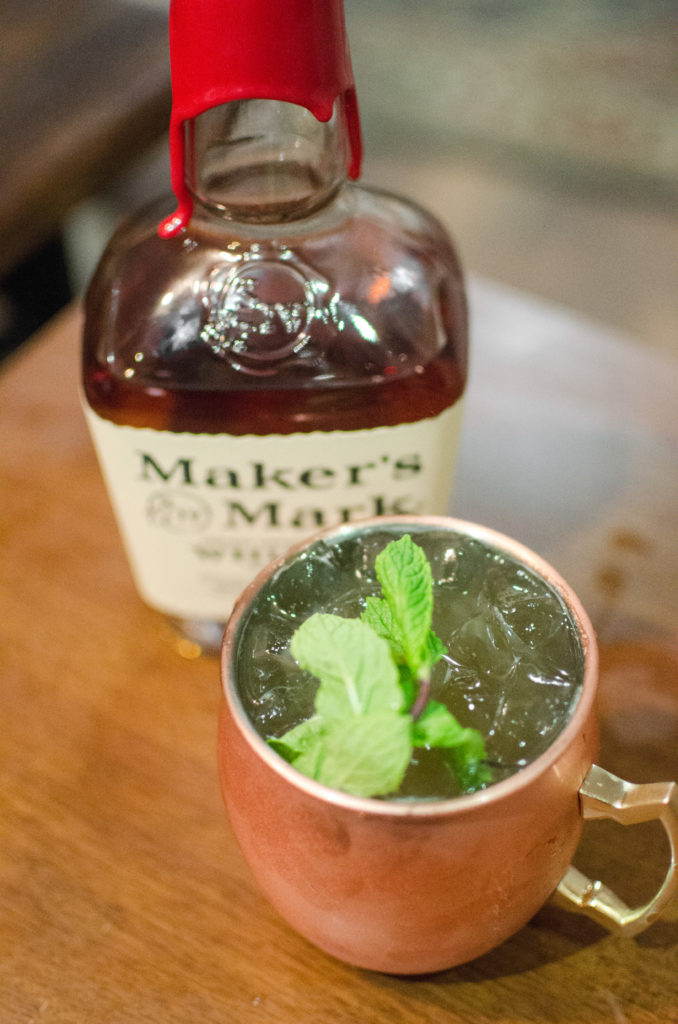 Directions:
Add the bourbon and lime juice to a Moscow Mule mug or a highball glass.

Fill the mug or glass with ice.

Top with ginger beer or ginger ale.

Garnish with mint springs (optional).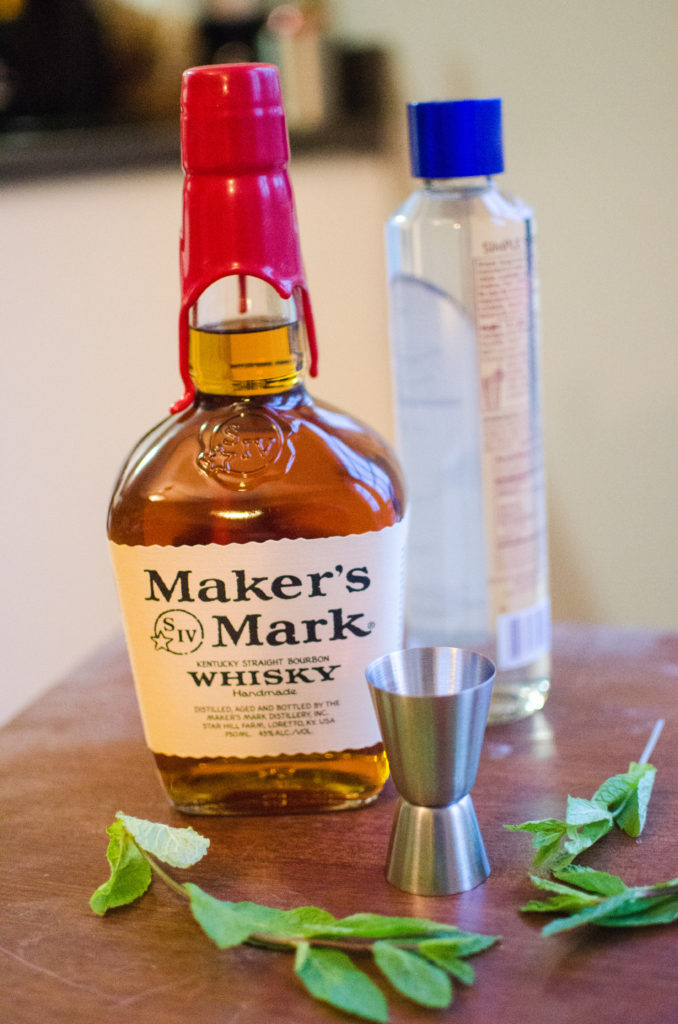 Now it's time for me to show you how to make the quintessential drink of The Big Race – the Mint Julep goes hand in hand with horse racing. You can't have one without the other. The Mint Julep originated in the United States in the eighteenth century, but it has been the traditional beverage of The Big Race for nearly a century. A Mint Julep is a simple cocktail due to it being made with only four ingredients – mint leaves, bourbon, simple syrup, and crushed ice. Traditionally, mint juleps are often served in silver or pewter cups.
Ingredients:
1/2 parts simple syrup

8 mint leaves

2 parts bourbon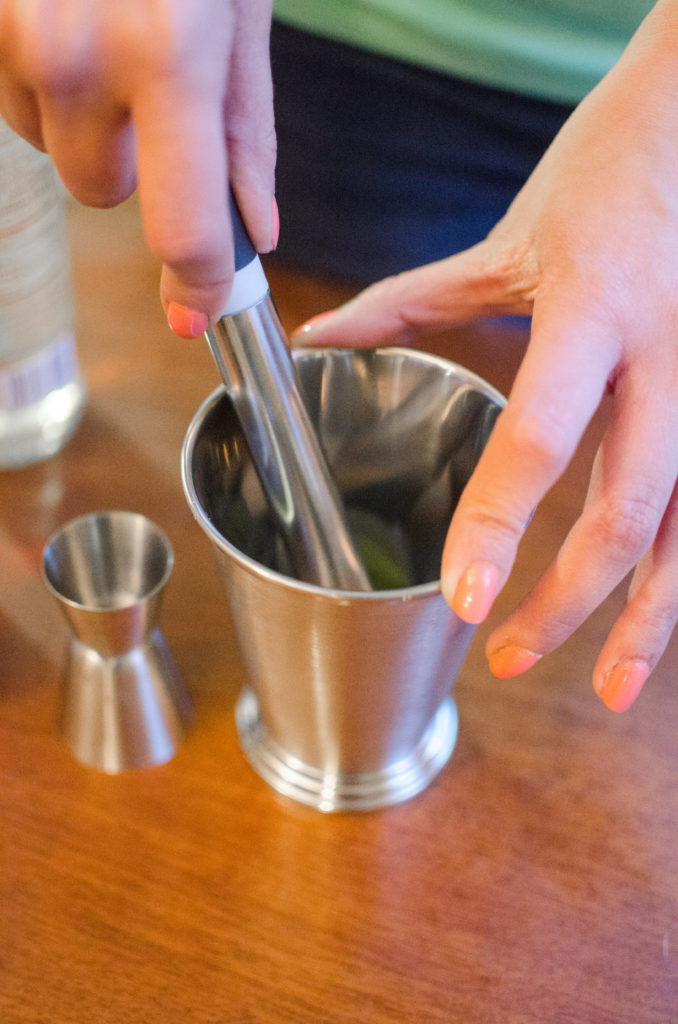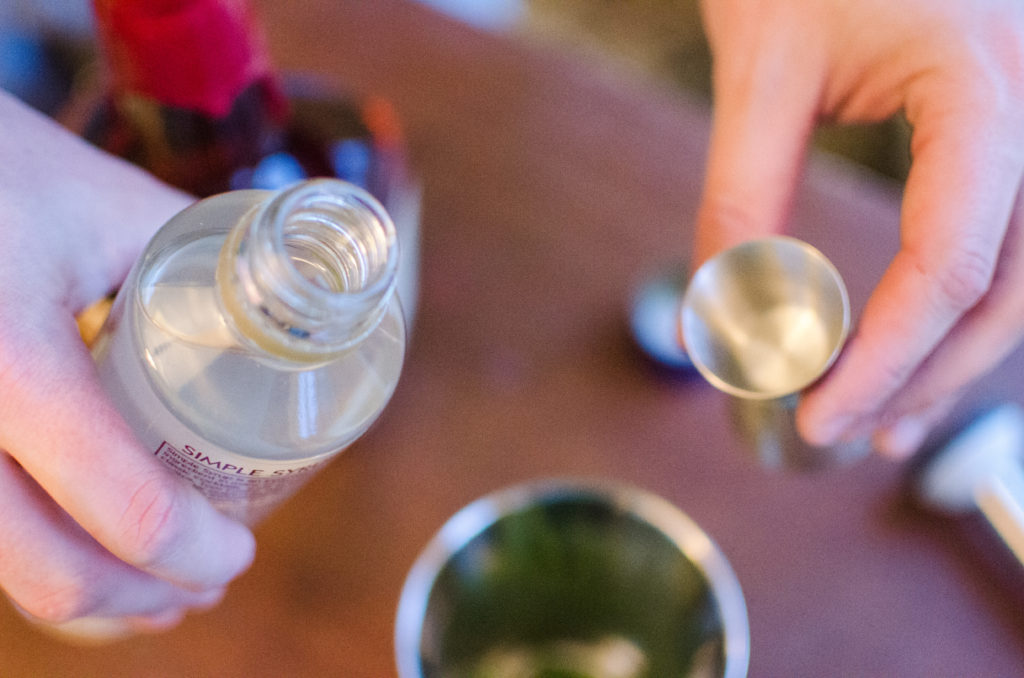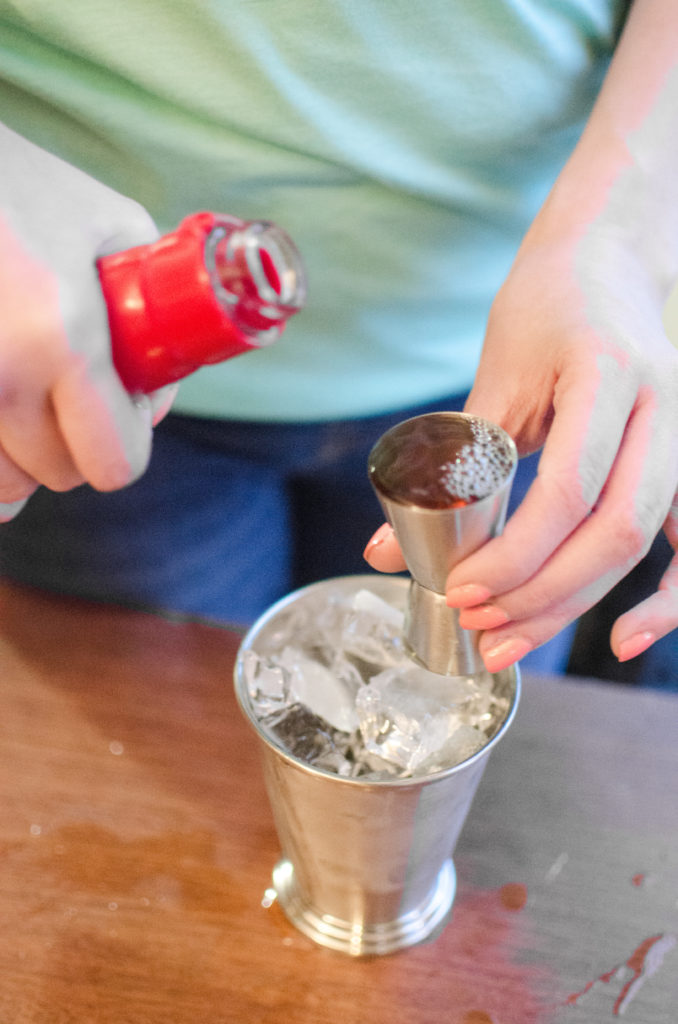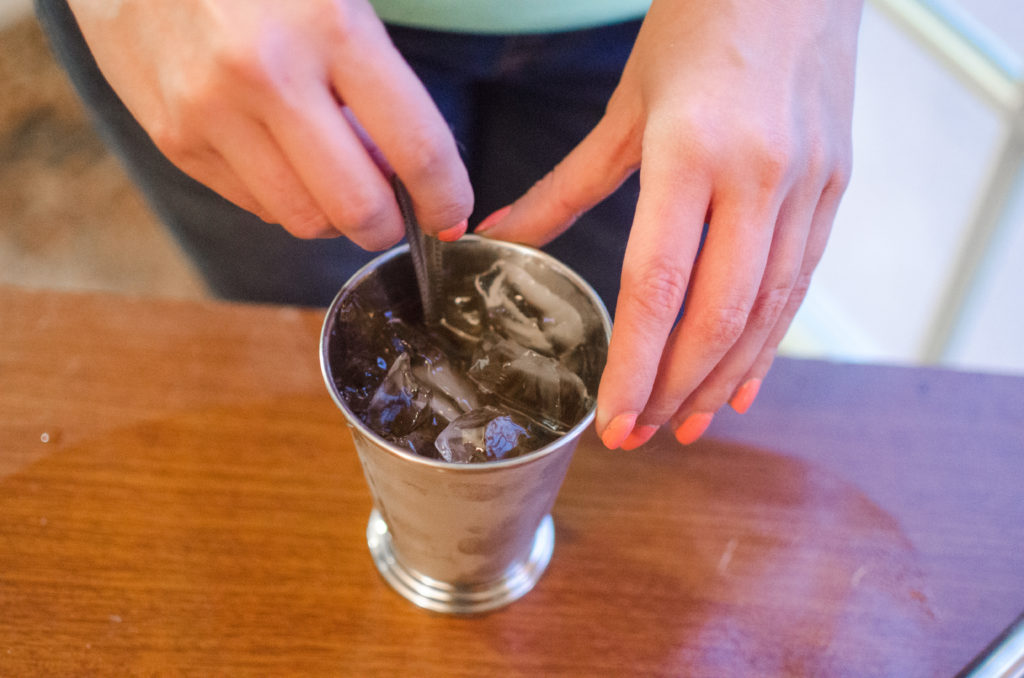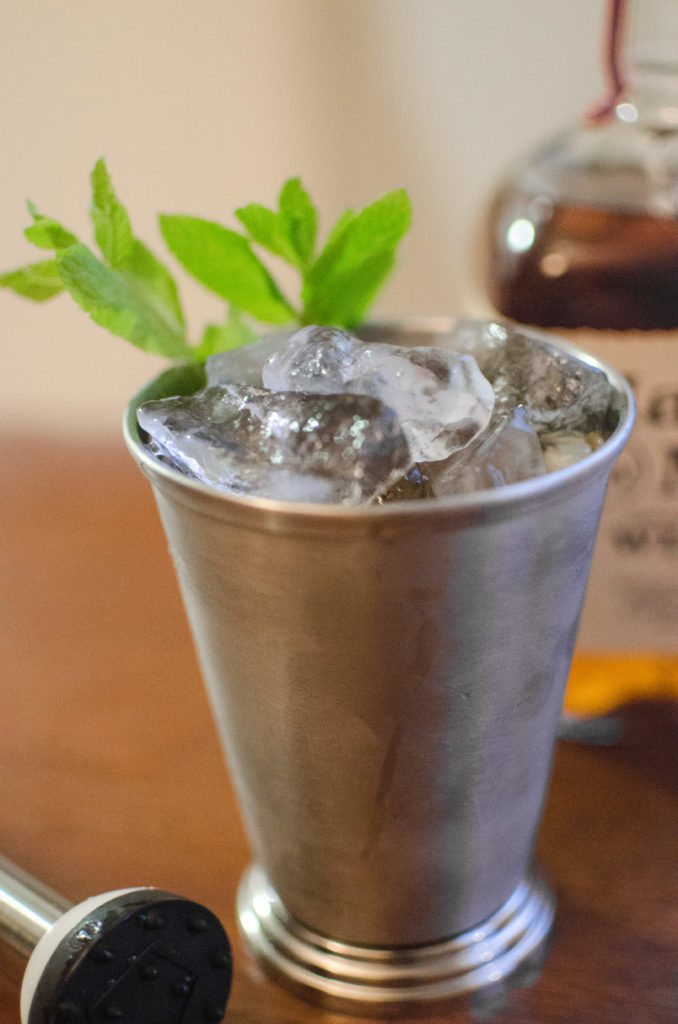 Directions:
Place the mint and simple syrup into a Julep cup or rocks glass, and muddle it.

Pack the cup or glass tightly with crushed ice.

Add the bourbon.

Stir until you see that the cup is frosted on the outside,

Finally, top with more crushed ice until it forms a dome shape.

Garnish with a mint spring.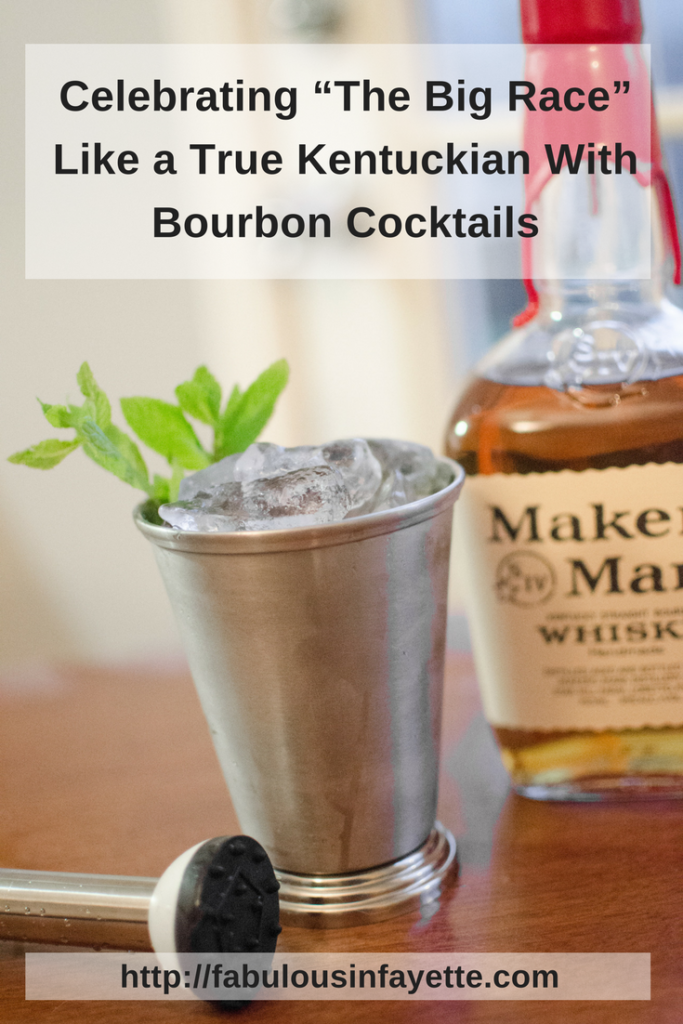 What is your favorite way to enjoy Maker's Mark®?