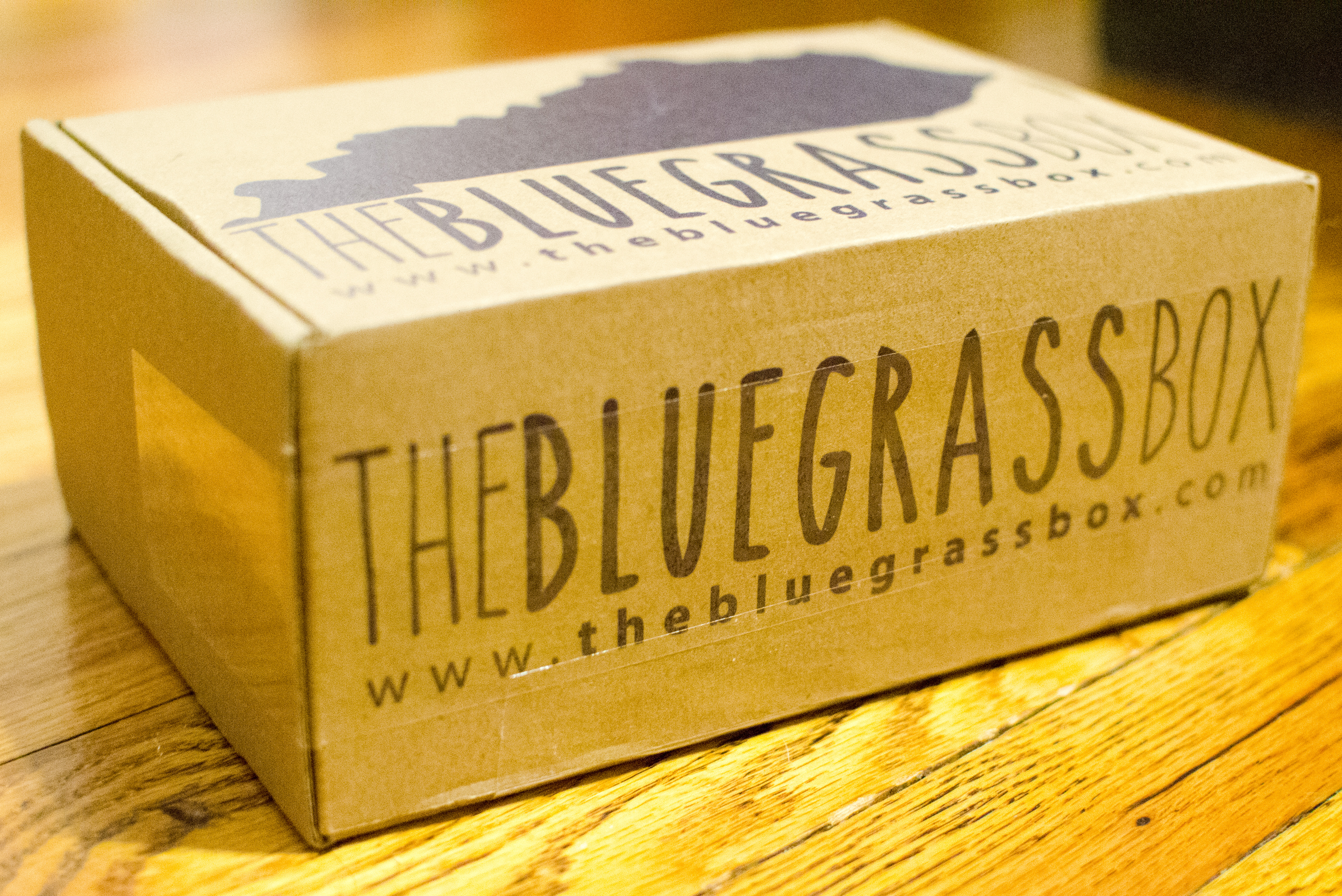 This post is in collaboration with The Bluegrass Box. All of these opinions are entirely my own. Thank you for supporting brands and businesses that support Fabulous in Fayette!
I'm sure if you haven't figured it out yet, then you probably won't. I'm a proud Kentuckian living in Lexington, and I couldn't imagine living anywhere else. I think it is the greatest city, and I love our great state of Kentucky, or as our friends call it, the Commonwealth *inside joke* (well, actually it is – Kentucky is one of four states that is considered a Commonwealth). I'm not afraid to let anyone know how much I love where I live! Hence, why this blog exists. I love where I live and everything it has to offer! There are so many small and locally owned businesses and restaurants and cool events in Kentucky to go to that you won't find anywhere else (and that's a promise!).
I'm a huge supporter of local businesses and local restaurants, and especially the KENTUCKY PROUD movement. In fact, everything on my blog is either a local restaurant, local business, or local event!! So, I'm super excited to let you know that I'm an ambassador for The Bluegrass Box. What is The Bluegrass Box, you ask? Let me introduce you, my fellow Kentuckians and all of my readers to this wonderful subscription box.
If you love Kentucky, then this is the subscription box for you! Every three months, The Bluegrass Box ships out some hand-selected items that are unique to Kentucky. The items may be food items or hand-crafted items, but they have one thing in common… they are made by your neighbor. You know that you are supporting someone local with their own business.
How much does it cost?
You can pay $35 plus $5 for shipping per box, or you can get a yearly subscription, which includes four boxes for $135 plus $15 for shipping.
How often are the boxes shipped out?
The boxes renew every three months.
Their mission:
"Our mission is to shine a spotlight on the artisan makers across the Commonwealth who are making amazing products, and introduce you to some of them along the way. Some may be new products, or some may come from a recipe that has been handed down through generations.  Kentucky is about tradition!

Daniel Boone once said, "Heaven must be a Kentucky kind of place." And our family feels the same way.  There is no place we would rather raise our sons. We are both life-long Kentuckians and have no plans to change that! We love that there are so many hard-working people that are making things with their hands across the bluegrass everyday.  Every three months you have the opportunity to receive a box of products that are uniquely Kentucky in The Bluegrass Box!  Our family loves the products that we include in each Bluegrass Box, and we feel confident that yours will too!"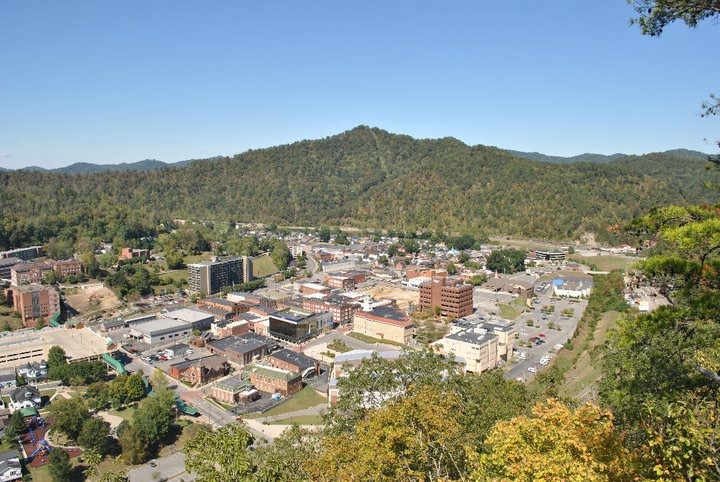 The theme for fall's box is Appalachia. The products in this particular box were all hand-selected from the Appalachian region of Kentucky. Before I get into all the goodies, I figured that I would tell you a little about myself and where I grew up. Since the theme is Appalachia, I figured it would be the perfect opportunity to show people where I grew up.
Some people may be under the impression that I have lived in Lexington my entire life, but I actually grew up in Pikeville. Pikeville is a very small city (2010 population census: 6,903) located in the Appalachian Mountains (If you are from the Southern Appalachians, it's pronounced Appa-LATCH-uh. If you say Appa-LAY-shuh, you are announcing to all that you are not from there). Pikeville actually hosts an annual festival (lasts four days) called Hillbilly Days (it started in 1976), which is the second largest festival in the state. It's to honor and recognize the heritage of Appalachia, while poking fun at the stereotypes associated with the region. I lived there from the time I was born (actually in the same house), until after I graduated college in 2008. I received scholarships to go to college in my hometown of Pikeville, so I stayed in the mountains, for four years after high school. I lived so close to the college (now it is a university), I could walk, and could even see it from the deck at my house. In 2008, I moved to Lexington. Even though, I don't live in Appalachia anymore or visit all that often, it's still a part of me and shaped me into who I am today. It is one of those places that not many people may ever visit, which is a shame, because there is lots of beauty and history there and lots of good people there.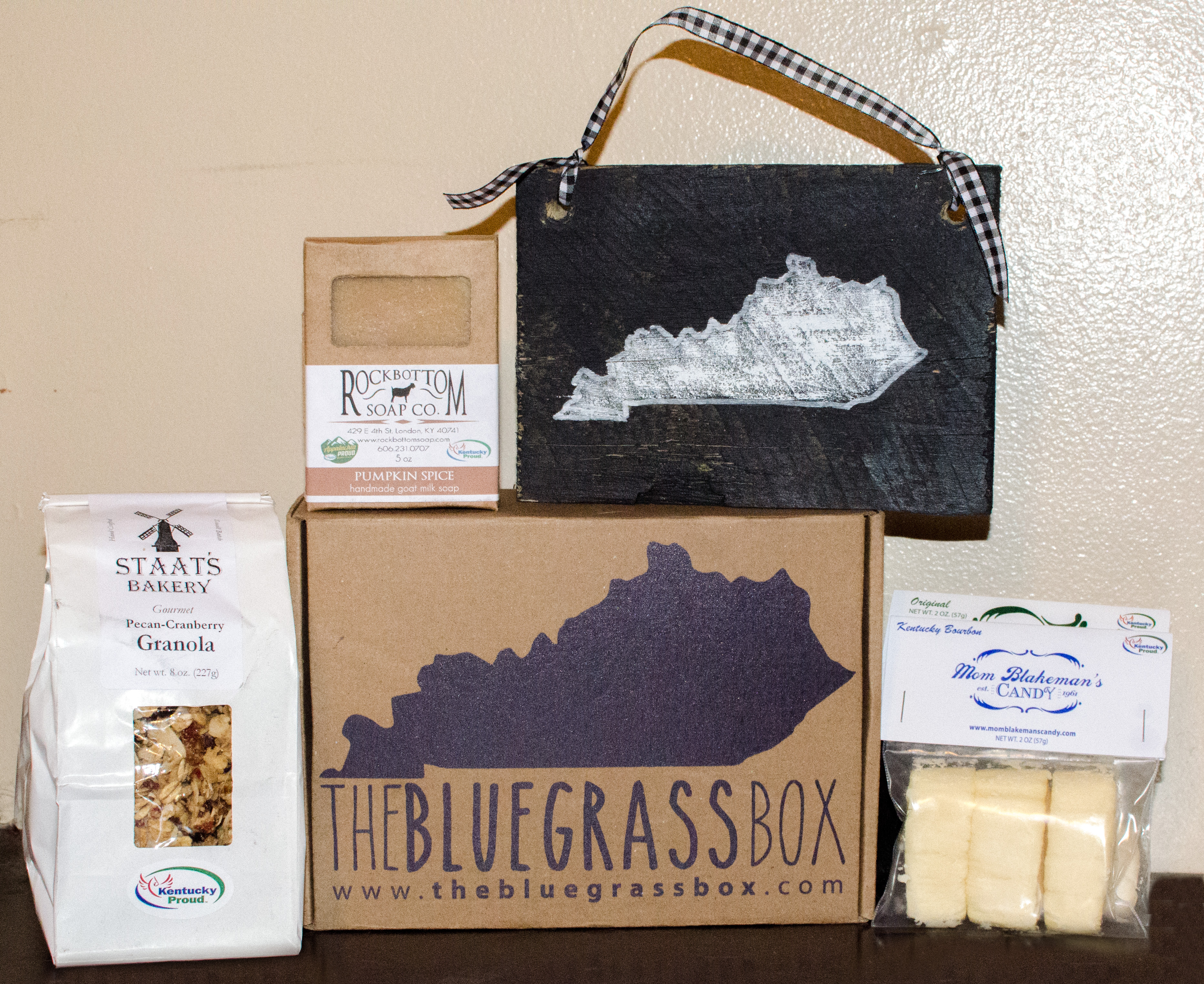 The products in the Bluegrass Appalachia Box and the notes about the products:
Mom's Blakeman's Creamed Pull Candy (Lancaster, KY): You are getting a package of Mom Blakeman's Original Pulled Candy and the Kentucky Bourbon flavor. This is one of the most requested items we have had since we started The Bluegrass Box, and when we talked about doing an Appalachian themed box, we knew we had to include this candy.
Rock Bottom Pumpkin Spice Soap (London, KY): Amy Henson's love for her goats led her to start to start marking goats milk soap, and it's fall, y'all, which means pumpkin spice everything, right? Why should your soap be any different?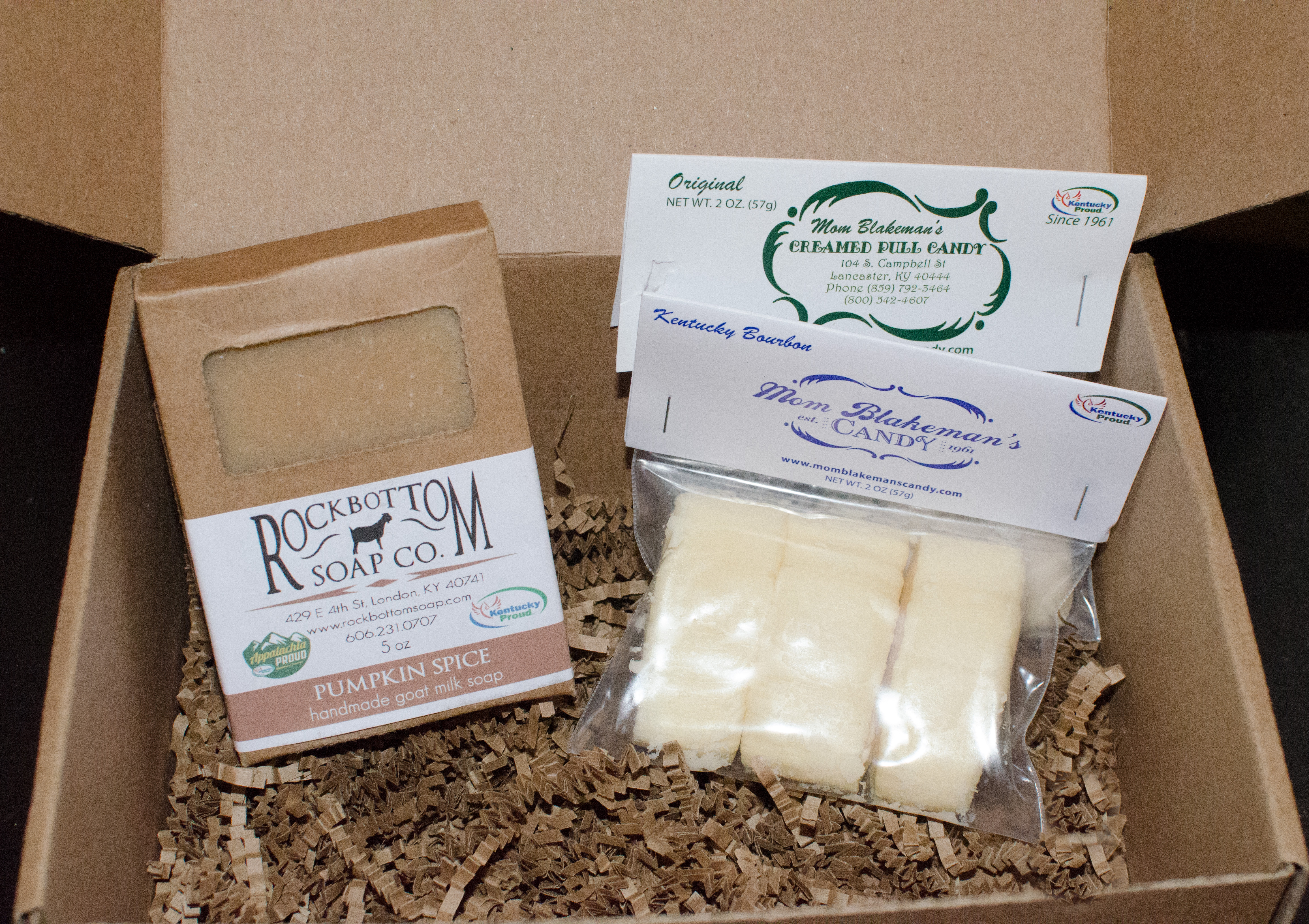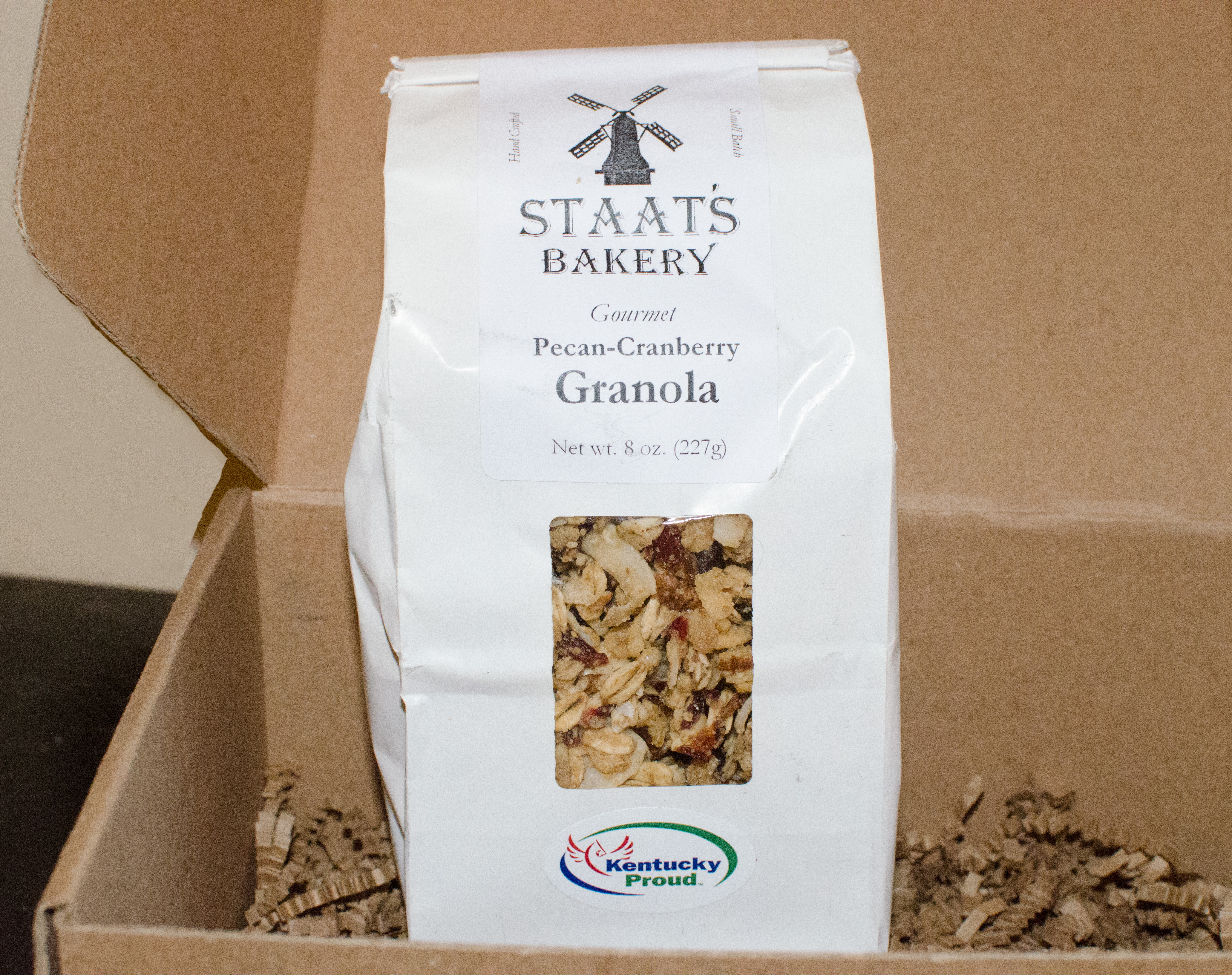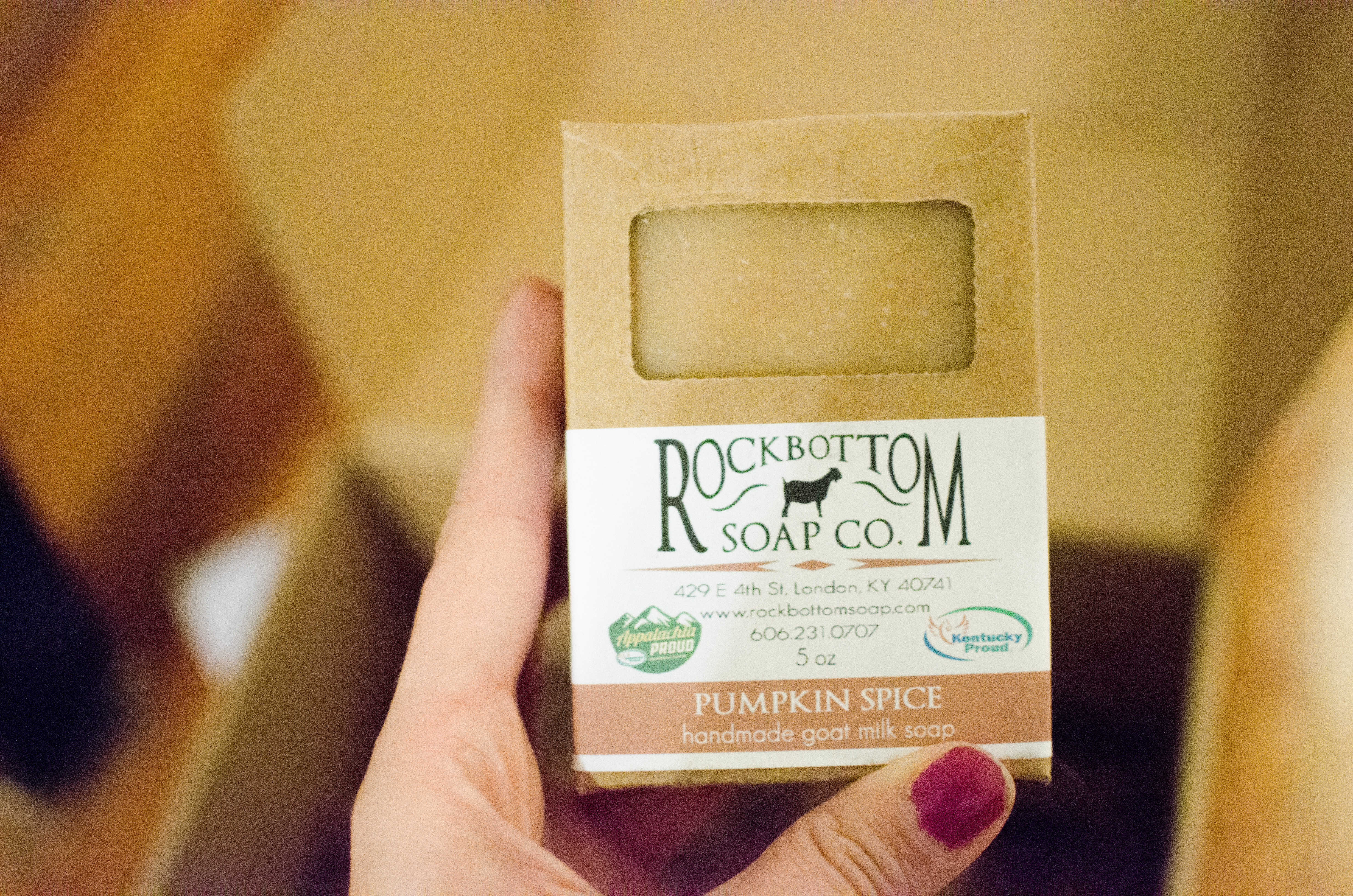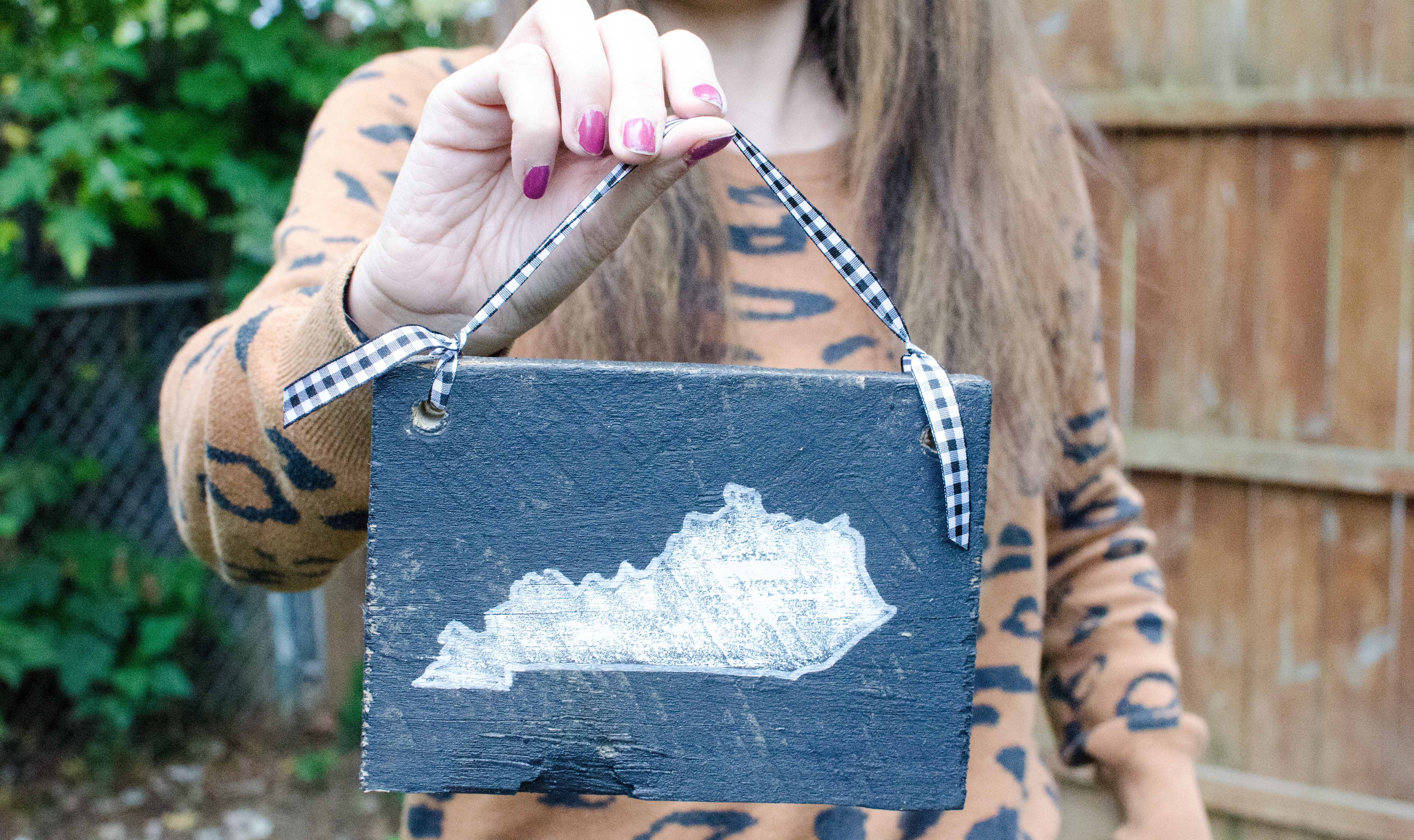 Inside of the box, there was a business card from each business, so it would be easy to get in touch with them and for you to check out more of their products!
My thoughts on The Bluegrass 'Appalachia' Box:
I loved the Kentucky hanger. I'm in the process of gathering Kentucky related items to decorate my office. Now, I have this, along with about six different prints I had previously purchased. This will definitely go along with the theme and ambiance I want for my office.
Mom Blakeman's Candy was incredibly sweet (hey, that isn't a complaint! – this girl LOVES her sweets). It was so good that it kind of just melts in your mouth. Half of it is already gone. I'm trying to be nice and share with my husband!
The flavor and smell of the season is pumpkin spice, and this soap fits in perfectly with this time of year. It smells so good and it made my hands feel silky smooth! I had found myself taking it out of the box sniffing it from time to time. As you can see on the package, it is an Appalachian Proud and Kentucky Proud product!
Usually, I'm meh on granola, but this gourmet Pecan-Cranberry granola was A-M-A-Z-I-N-G! I'm not just saying that either! When they said it was addicting, they weren't lying! Even on the back of the package, it says 'The Best Granola on Planet Earth," and that's a true statement, if you ask me! Also, on the package, you'll notice that it is a Kentucky Proud product as well.
Any chance that I get to support local businesses and business owners, makes me a happy girl! I can't wait to see what the theme will be for the next box!
"Heaven must be a Kentucky kind of place." ― Daniel Boone
I have something special for my readers!! If you use the discount code: FABINFAYETTE, you will receive 10% off the first box on month-to-month subscriptions! I have a feeling that you'll be receiving a new box each quarter, because the boxes are THAT good!!