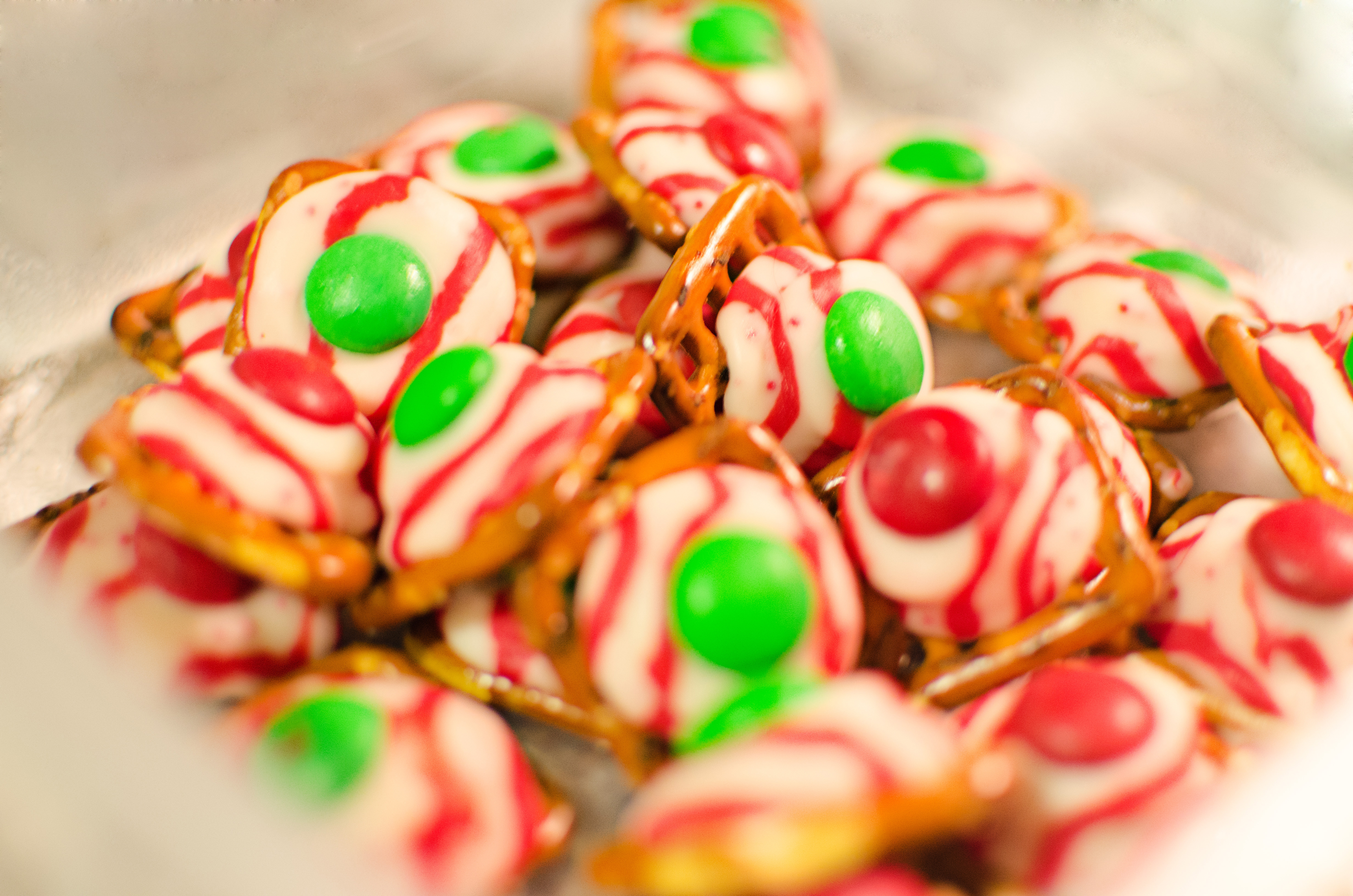 It's that time of year, when we are invited to family affairs, Ugly Sweater parties, White Elephant/Dirty Santa shindigs, or maybe even a potluck at your place of employment. With parties, there comes food. I've been making these little treats for the past five years, and I've tried making all different varieties. These pretzel treats are super easy to make and also very delicious! This quick dessert allows you to customize them in any way you deem fit. You can use different types of kisses and m&ms, as well as different color m&ms.
I usually prefer my "7 Layer Bars" that I've been making since I was a child, but they are relatively expensive to make and sort of time-consuming. Plus, I don't like to share those.
These pretzel treats are perfect for the person who is a last minute shopper or who doesn't have a lot of time. These only take about five minutes to cook, and the rest of the time is spent in the refrigerator to allow the chocolate to harden. Plus, they are inexpensive to make, which is a huge win-win!
Here's what you'll need:
Pretzels (the square ones)
Hershey Kisses of your choice
M&M's of your choice
Here's what you'll need to do:
1. Line a baking sheet with aluminum foil and make sure to spray the sheet with baking spray.
2. Put as many pretzels as you'd like on your baking sheet.
3. Unwrap all of the Hershey Kisses and place one on top of each of the pretzels.
4. Bake at 200 degrees Fahrenheit for 4 to 5 minutes or until the chocolate has softened (I'd be sure to keep an eye on them just in case).
5. Immediately press a m&m in the center of the Hershey.
6. Place in the refrigerator or freezer, so the chocolate will harden.
7. Once the chocolate has set, it is ready to placed in an air tight container to take with you to your party. You can always skip the air tight container, and begin eating. I won't tell anyone. Your secret is safe with me 🙂
What desserts do you like making for Christmas?